Sign in or register for a JobTech account.
Jobs that require

it service management

skill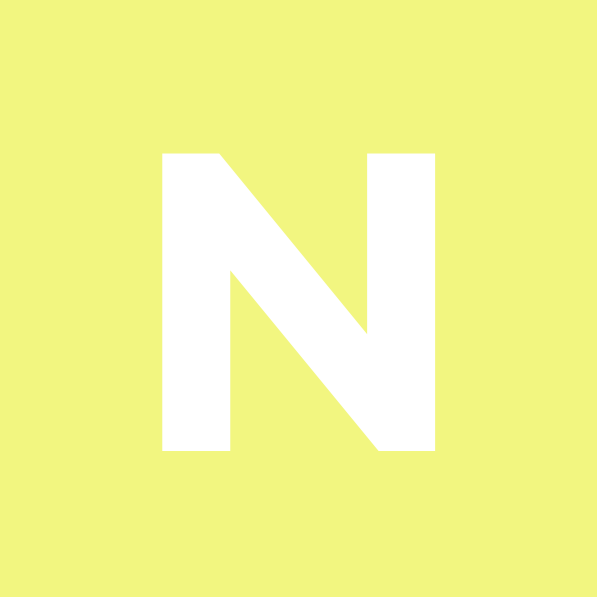 Roles & ResponsibilitiesThe Operations Manager reports to the Operations Director and oversees the operations management of the project. It's an operations manager's job to make sure the operations is running as well as it possibly can, with a smooth efficient service that meets the expectations and needs of customers and clients.ResponsibilitiesMonitor Cloud Infrastructure and SystemsOne of the primary responsibilities of the Operations Manager (Cloud Delivery) is monitoring the Read more
project servers, networks, and systems for irregularities and performance issues. The Operations Manager (Cloud Delivery) assesses system data and error logs, along with reports, to determine areas for improvement or repair. In this aspect of the role, an Operations Manager (Cloud Delivery) may also determine when systems or servers are due for upgrades.Direct Operations TeamAnother important duty of the Operations Manager (Cloud Delivery) is directing the activities of Operations Team, both to directly support tenants on cloud infrastructure related issues and to assist with internal teams upgrades and directives. An Operations Manager (Cloud Delivery) assesses current project needs and support desk inquiries and assigns personnel to resolve each issue. The Operations Manager (Cloud Delivery) will also develop and implement schedules for 24/7 support.Develop Project-specific PoliciesOperations Manager (Cloud Delivery) works with the Operations Director and IT Service Management Manager to develop IT policies and procedures to ensure that the project operates effectively and reliably. An Operations Manager (Cloud Delivery) may also develop guides for Operations teams, such as FAQ documents.Resolve Support Desk EscalationsOperations Manager (Cloud Delivery) manage the team to provide direct support tenant FM team by handling support desk or support desk escalations. If Operations team are unable to successfully resolve issue, the Operations Manager (Cloud Delivery) will assess the situation and devise a solution to the problem, which could include equipment replacement or repair if the problem is related to the hardware or software.Oversee Upgrades and InstallationsOperations Manager (Cloud Delivery) managed the upgrading of systems and servers and migrating of data. They may introduce new methods to streamline the upgrade process, monitor the system to ensure that it remains stable and usable, and maintain data security through the migration process. RequirementsDegree holder or equivalent and min 5 years and above of IT experience in project and operations managementProject management skillsExperience in leading a team of at least 5 members
Skills Roles & ResponsibilitiesComply with ITSM/ITIL methodologies in day to day operations of the management infrastructure, e.g., change, incident & problem managementMonitor and measure the performance & availability of the monitoring & configuration systems maintained, implement corrective actions identified to improve performance and service level availabilityRespond promptly to incident, root cause analysis & provide temporary and/or permanent resolution of incidents escalated. Provide timely status updates to relevant parties. Perform Read more
timely escalation if requiredInitiate enhancement and changes to achieve productivity improvementDefine operation procedures and perform support and day-to-day operations of management toolsSupport service continuity measures i.e., backup/restore procedures & disaster recovery plan RequirementsDegree in Information Technology with a minimum 5 years of IT experience with 3 years of experience in implementation and operation of Hyper Converged Infrastructure(HCI) – MS S2D, Nutanix, VSANExperience with implementation and operation of system monitoring and configuration tools such MS SCCM and SCOMHands-on Experience in operating and supporting HCI infrastructure with 100 nodes and 1 to 2K instancesAt least 2 years' experience in Fault and Performance management including network, server, database and end-to-end application response monitoringGood operations experience and knowledge with MS Server Operating Systems and Directory services such as MS Windows Servers, MS S2D, MS Active Directory, MS VDI and RDS.Good network foundation knowledge of IP addressing, routing, VLAN, DNS etc.Experience and Able to automate through scripting and Windows PowerShell and scriptingInterested candidates, who wish to apply for the above position; please send in your resume to [Click Here to Email Your Resume] and attention to RDWOnly shortlisted applicants will be notified by our consultants.Capita Pte Ltd | EA Licence No: 08C2893Won Seng Lee | EA Reg No: R1544685
Skills

Roles & ResponsibilitiesProvide supervisory support and guidance to the team.Responsible for the team's day-to-day operational activities.Monitor that all SLA performance and KPIs are met.Ability to analyse, provide explanation and mitigation plans if KPIs are not met.Follow up with 2nd level resolvers when there is a major outage.Give direction to the agents when there is a call surge.Plan roster / scheduling to ensure optimal support to customers.Analyse statistical information Read more
pertaining to team performance and make recommendations for improvement.Responsible for ensuring operational processes are updated and implemented.Conduct sharing sessions to communicate issues and changes to team.Conduct investigations on feedbacks received.Conduct regular call assessments and ticket reviews for quality improvement.Mentor/ coach agents.Manage staff morale. RequirementsDiploma in IT or relevant field.More than 5 years in IT Service Desk with 2 years of experience in IT Service Desk Lead / Manager is required.Experience in Service Desk Policies, Procedures and Knowledge Management establishmentExperience in Service Desk/Contact Center implementation preferred.Experience in staff training program developmentStrong people management, coaching and leadership skillsStrong analytical and project management skillsStrong team builder, able to build an organization focused on operational excellence.IT savvy and good knowledge of the use of PBX, IVRS, CRM and ITSM tools and systemsFamiliar with ITIL framework, especially on Service Desk, Incident Management, Problem Management.
Skills Roles & ResponsibilitiesManage and support the regional hosting environment based on Microsoft technologies (such IIS Web server, MS SQL Server) and Linux (Tomcat Web Server)Operate and administer VMWare vSphere based private cloudWork with IT managers and Project Managers (Asia-Pacific region) to define the optimal hosting architecture (professional services) for the regional projects: planning and implementation of the projectProvide operational support to key environments including account management, workflow, log Read more
analysis, troubleshooting and service optimizationMaintain/Monitor assigned systems within environment to ensure optimal performance, to determine system upgrade schedules, and to meet established Service Level Agreement (SLA) commitmentsProactively evaluate, implement and continuously improve our enterprise system and application management framework and system automation in regards to serversLeverage industry best practices in IT Service Management (ITIL), promote a quality customer support and service culture to achieve operational excellence and customer satisfactionParticipate in 24x7 on-call duty rotation in case of emergenciesRequirements3-4 years' experience in administrating and supporting other Microsoft technologies: Windows Server, Active Directory, IIS, SQL Server (including SSAS, SSRS)Proficient in Cloud hosting based on VMWare vSphere, dynamic provisioning, virtual environmentHands-on exposure in managing Intel based hardware and remote storageMicrosoft certification (MCTS/MCITP) is an advantageExcellent written and oral communication skills to liaise with remote teams (different countries/continents) and manage IT projectsStrong troubleshooting skills, analytical thinking, pro-active mindset, able to work both independently and as part of a cross-functional teamAble to start work immediately
Skills
/br>Wealth Management Business Analyst – Credit Technology (1 Year Contract)At Bank of Singapore, we are constantly on the lookout for exceptional individuals to join our team. We promote a culture of openness, teamwork and fairness. Most importantly, we invest in our people through our programmes that develop them on both professional and personal levels. Besides attractive remuneration packages, we offer non-financial benefits and opportunities to develop your potential Read more
within OCBC Group's global network of subsidiaries and offices. If you have passion, drive and the will to succeed, rise to the challenge today! Bank of Singapore opens doors to new opportunities. Start your career with Bank of Singapore as a Business Analyst in the Credit Technology team!! ResponsibilitiesOrganize meetings or workshops to interview or discuss with users, subject matter experts to understand business requirements and where necessary, worked with the business subject matter experts to produce business workflow for the purpose of producing Business Requirements Document (BRD) and Functional Specifications Document (FSD) in alignment to IT roadmap and strategies Help prioritize business requirements together with the business lead(s) vis-à-vis project constraints on time and budget (i.e. prioritizing important/high impact requirements for inclusion in the release scope in alignment to the timebox and moneybox of the project). Articulate the business requirements to vendor; provide effort estimation with 100% coverage of the business requirement relevant to vendor delivery. Work with the Technology Development team and/or Solution Architects and/or vendor to deliver prototypes (when relevant) and evaluate together with business users to align expectations and to lock down requirements. Coordinating the cross-functional team members and activities for business work streams or entire change and technology implementation initiatives while ensuring all business requirements are addressed within functional specifications and report the progress to the Project Manager and/or functional stream leads accordingly. Support Business Leads or user representatives in the preparation of training plans or materials, user manual Support the Test managers in the review of test artefacts like test plan, test scenarios, test cases and data Work with the SIT and UAT Test Managers/Leads to provide input to, review and approve the overall Test Strategy/Plan Work with the testing teams to build, review and approve Test Cases - ensuring alignment to the FSD as well as all necessary Release Regression (RRT) tests Assist in coordinating prioritization of business requirements throughout the solution development lifecycle. Provide business analysis and business related issue resolution to all cross-functional teams throughout the product development lifecycle. Responsible for promoting and developing sound process and system change management practices which includes the planning of training activities for the introduction of new systems or processes as well as the delivery of the required documentation. Maintain a working knowledge of business processes and solution design. Perform gap analysis where known business requirements are not met. Act as a direct point of escalation with key stakeholders from the business area on application support matters including IT service management, production incident management, complaints and complex service requests. Qualifications RequirementsPrevious experience working on projects like Stress Test model, collateral and lending model, limits and cross pledging, credit approval workflow and regulatory reporting projects like NSFR, Basel, LCR, etc. Experience in private banking credit risk domain, especially in credit assessment, credit worthiness and credit monitoring. Excellent communication skills, able to handle multiple projects and priorities concurrently and manage business expectations accordingly. Ideally degree educated in mathematical or Information technology and financial discipline. At least 7 years of experience working as Business Analyst or Solution Manager in a similar discipline Must understand Private Bank front, middle and back office transaction processing Experience in writing use cases, use case modeling, workflows, business processes, business requirements document, functional specifications document and user requirements to functional design traceability matrix Understanding of data and information structures in an IT system environment including that of data modeling and database design appreciation and SQL. Experience in the discipline of System development life cycle (SDLC) process, especially in the solutioning, analysis, testing and implementation phases of the SDLC processes.
Skills Roles & Responsibilities1) Responsible for gathering business &/or application requirements on the infrastructure to perform the infrastructure requirement analysis & design.2) Gather business &/or application requirements on the infrastructure to perform the infrastructure requirement analysis & design.3) Plan, design, install, test & implement systems in accordance to specifications& service level. Where relevant, perform the necessary system programming& configuration.4) Manage systems changes through established change request process &provide status Read more
reports to the relevant parties.5) Respond promptly to incident, investigate & provide temporary &/or permanent resolution of incidents escalated. Provide timely status updates to relevant parties.6) Conduct root cause analysis & implement pro-active measures. Monitor effectiveness of implemented measures.7) Monitor & measure the performance & availability of systems proactively; implement corrective actions identified to improve performance & availability.8) Monitor the agreed service level (.e.g. service request, system availability), document & maintain the configuration of the systems; provide regular reporting to relevant parties.9) Plan & implement service continuity measures, i.e., backup/restore procedures & disaster recovery plan, to ensure continuous operation of the business.10) Provide systems related technical advice to customers or project team.11) Ensure the management of ICT systems adhere to established ISO20000 and ISO27001 processes/ procedures, ITIL best practices and methodologies where applicable.12) Manage budget, resources and schedule for system implementation /operation activities13) Established facility management standards/best practices to ensure operation consistency across project/facility management teams.14) Evaluates internal & external business environment to develop long-term strategy for the unit/organization.15) Advise on technology adoption based on business & technical consideration. Propose integration strategies for the various technology components.RequirementsQualifications:Degree or higher in Computer Engineering, Computer Science, Information System Management or equivalentMin 5-12 years of relevant working experienceMandatory Skills:Mandatory to have experience in setup and configuration of Service Now modules for CMDB,ITSM and ITOMAdditional skills needed for workflow design and development and have done it before.Must Have Language: Java Script.
Skills

Roles & ResponsibilitiesGather, analyse and formalize user's business requirements and processes into project specificationsEvaluate on feasibility of implementation and manage scope of projectTranslate business requirements into technical requirementsConduct gap analysis of current processes to identify improvement opportunitiesUnderstand the strengths and weaknesses of both eTOM and ITIL® and demonstrate capability in applying both appropriatelyContribute to the deployment of the business processes, IT applications and systemsAbility to produce specifications for Read more
documentations and implementations Requirements4+ years of telecom experience out of which majority should have been in Singapore or ASEAN1+ years of experience in using IT Service Management methodologies including ITIL, eTOM, business process re-engineering, and/or quality management initiativesExperience working with/leading process reformation teams & experience developing and implementing change management practices within large organizationsUnderstands Telco supporting business automation, products releases and day to day business operationKnowledge in fixed service provider products and IoT and solid domain knowledge on BSS and OSS Applications in a Telco environmentStrong project/requirements management skills and experience in business process mappingStrong Communication and interpersonal skills, and able to engage stakeholder effectivelyFamiliar and willing to learn common and latest technologies and trends.Must be self-motivated and has an entrepreneurial mindset
Skills

Roles & ResponsibilitiesGather, analyse and formalize user's business requirements and processes into project specificationsEvaluate on feasibility of implementation and manage scope of projectTranslate business requirements into technical requirementsConduct gap analysis of current processes to identify improvement opportunitiesUnderstand the strengths and weaknesses of both eTOM and ITIL® and demonstrate capability in applying both appropriatelyContribute to the deployment of the business processes, IT applications and systemsAbility to produce specifications for Read more
documentations and implementations Requirements7+ years of telecom experience out of which majority should have been in Singapore or ASEAN3+ years of experience in using IT Service Management methodologies including ITIL, eTOM, business process re-engineering, and/or quality management initiativesExperience working with/leading process reformation teams & experience developing and implementing change management practices within large organizationsUnderstands Telco supporting business automation, products releases and day to day business operationKnowledge in fixed service provider products and IoT and solid domain knowledge on BSS and OSS Applications in a Telco environmentStrong project/requirements management skills and experience in business process mappingStrong Communication and interpersonal skills, and able to engage stakeholder effectivelyFamiliar and willing to learn common and latest technologies and trends.Must be self-motivated and has an entrepreneurial mindset
Skills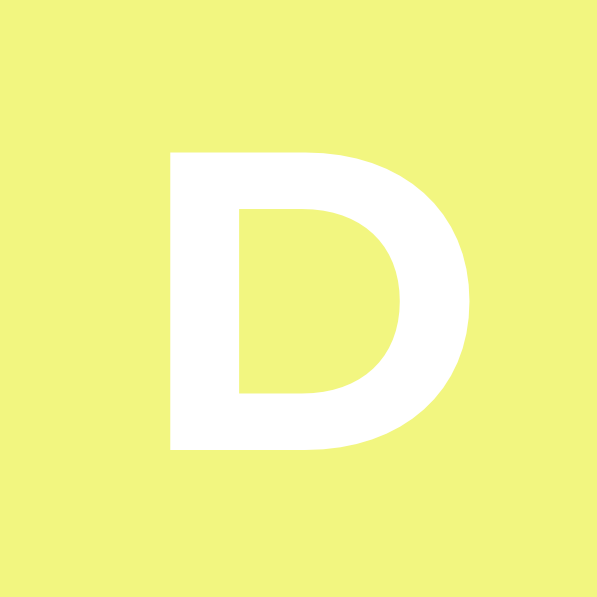 Roles & Responsibilities• Eagerness to participate on a team designing cloud based application hosting and data services.• Identify business requirements and corresponding cloud based solutions.• Plan and deliver legacy infrastructure transformation and migration to drive next-generation business outcomes.• Architect complex Publuc & Private cloud/hosting infrastructure solutions and the integration with on-premise Data Centre• Drive the deployment of the full technology stack of services required including network, compute, storage, Read more
management, automation, Identity and Authentication Service, Muiti Factor Authentication, Vulnerability & Patch Management, Certificate Management, Cloud Management & Orchestration, ITSM / Service Portal Management and Expense Billing Management• Plan and deliver cloud ecosystem components across a variety of vendors that align with business objectives and meet technical design requirements• Create designs that provide holistic views, but also contain the details of the components and interconnections between components.• Apply Dimension Data frameworks and best practices to your designs and they will also be responsible to contribute advice on improving methodology.• Maintain technical skills and knowledge, keeping up to date with market trends and competitive insights.• Coach other technical engineers/consultant to become certified in the required cloud provider certifications.• Develop and implement appropriate central ICT governance as well as performance management framework, to ensure continuous improvement.• Review and improve work processes based on best practices in industry, specific to service support operations for Government IT infrastructure.• Ensure that project implementation and operations are aligned to Government technology standards and policies.• Oversee and lead the whole integration of all cloud componentsRequirementsplease email you CV to [Click Here to Email Your Resume]
Skills

Roles & ResponsibilitiesAn exciting opportunity for a strong leader to take care of Data Center related operations across multiple lines of business, leveraging industry best practices in a well-established bank. RequirementsMandatory Skill-setMore than 10 years of IT experience, with more than 5 years in Data Center Management;Competent in managing Data Center or any Technology support group in a multi-platform environment, namely MVS/AS400, UNIX and WINTEL;Strong analytical skills, with Read more
leadership quality and demonstrate ability to conceptualize and clearly communicate the findings;Strong understanding of Computer Operations, Production & Output Control and Problem & Change Management;Good understanding of operational tools and software especially in automation initiatives within Data CenterKnowledge in Service Level Management and conversant in ISO, ITIL. ITSM and/or SQA;Good understanding of challenges in complex financial services environment;Ability to galvanized multiple teams to work together to resolve issues;Be proactive, thorough, and well-organized;Good verbal and written communication skills;Excellent soft skills especially interpersonal and presentation skills.Desired Skill-setITIL Certified.ResponsibilitiesProvide leadership in the Data Center for Output Management and Scheduling across multiple business lines;Lead initiatives that work towards process improvements and overall effectiveness in areas of responsibilities;Manage the team in terms of staff requirements, job descriptions, staff appraisals, set performance objectives, work discipline and salary reviews;Continual process improvement, ensure efficiency of the established procedures to achieve optimum performance levels for the Data Center Operations;Supervise the Data Center Operations staff during periods of crisis or problem situations;Identify key risks and ensure that all incidents all resolved;Work closely with Business and Technology teams globally to bring to closure on all incidents;Assess requirements and issues to find solutions to business needs;Influence Stakeholders to arrive at consensus on these solutions;Ensure proper management techniques and best practices/processes are applied, including reporting and timely status updates;Provide constant reviews and feedback on areas of potential risks and threats to identify these risk elements and take appropriate corrective and/or preventive measures.Should you be interested in this opportunity, please send your updated resume to [Click Here to Email Your Resume] at the earliest. Confidentiality is assured, and only shortlisted candidates will be notified. Sciente International Pte Ltd (EA Licence No. 07C5639)
Skills