Sign in or register for a JobTech account.
Jobs that require

j2ee

skill
You will work closely with a team of developers, and work with guidance from technology and business experts. Apply if you enjoy developing great applications and fit the requirements mentioned below.
Must Have:
Experience – 0 to 6 Months

Excellent written and verbal communication skills

Good understanding of Agile Software Development

Hands on experience in Spring and Hibernate

Experience in J2EE, Javascript, SQL, HTML5

Experience in developing web applications

Diploma / Degree in Information Technology/ Computer Engineering or Equivalent
Nice to Have:
Good knowledge in Spring, NodeJS, Angularjs, MongoDB

Experience in building mobile applications

Good planning, organizing and time management skills

Good analytical and problem-solving abilities with a logical approach

Attention to detail and drive for results, high personal quality standards

Promote teamwork, motivate, mentor and develop team members

Coordinate development of detailed designs, code and test suites within the team

Ability to work in a fast-paced environment and fast learner

Possess strong problem-diagnosis, creative thinking, and problem-solving skills

Articulate ideas clearly
Skills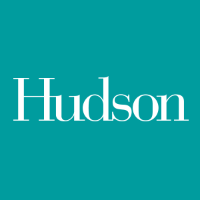 * Fast growing company in health domain * Highly competitive salary package * Working on innovative product The Client Our client a fast growing technology company in the space of digital health & more. Their technological solutions & initiatives have impacted thousands of people and lives. They are looking for talented technology professional to join their highly dynamic team. The Role You will be responsible for: Read more
* Mobile application development and applied research on Android, iOS and/or Appcelerator platforms * J2EE/ASP.NET software development, involving the use of databases * Software support and maintenance of deployed products and solutions The Successful Candidate * Degree in Computer Science or equivalent * Knowledge of Object Oriented Programming and SQL * Strong experience with native mobile features such as GPS, accelerometer, push notifications, etc. * Strong experience in cross platform mobile development tools such as React Native Framework (mandatory) and Titanium Appcelerator * Experienced in developing on Unix/Linux environments Please submit your application using the appropriate link below or email your CV in Microsoft Word format to (email) quoting SG148656. Your interest will be treated in the strictest of confidence. George Chen IT Recruitment Consultant Hudson SG Employment Agency Licence No.: 18S9265 EA Registration No.: R1874603 (Chen Yun)
Skills
Job DescriptionDrive solution design, implementation of Alipay payment products and platform capabilities, with the integration and localization into Ant's SEA local partner wallet platform. Bringing together the technical, functional and operational aspects of a solution to achieve business objectives. The scopes include:1. Participate in business requirement discussion, understand local partner's current systems, and work out end to end integration solution.2. Design and develop high volume, low latency server Read more
side applications in the context of mission critical, distributed systems to ensure high availability and high performance.3. Participate the review at system analysis, development, integration and testing stage to ensure overall solution is aligned with no gap.4. Support continuous improvement by post-implementation analysis, production issue investigation and business result tracking. 5. Co-work with local partner tech team for mid to long term architecture planning and upgrade.6. Co-work with local partner to improve development process efficiency and better technology risk management.Job requirements1. BS/MS degree in Computer Science, Engineering or related subjects.2. 5 to 10 years experience in OOAD, design patterns, with good product & business sense.3. Proven hands on experience and profound insight in core Java, Java EE platforms and Spring framework. Deep experience in C++ and its related web containers, application servers may also be considered.4. Excellent knowledge of Relational Databases, SQL and ORM technologies (JPA2, Hibernate, etc.). Experience in NoSQL DB, e.gl, MangoDB, Redis is a plus.5. Good understanding and expertise in distributed system/architecture design (SOA, micro services, restful, etc.) and experiences in building scalable, fault tolerant distributed transaction systems6. Familiar with FINTECH technology, solid understanding of the payments industry, and experience in large scale payment/e-commerce related domains is an advantage7. Good communication in English (oral/written) is a must, Mandarin or Southeast Asia language speaking is a plus. Able to explain complex technical solution in layman's term to non-technical business and product users. 8. Result oriented, adaptive and ability to embrace changes. Strong in multi-tasking and perform well under pressure.
Skills ***GOOD CAREER PROSPECT AWAITS RIGHT CANDIDATES***Prefer experience in Java/J2EE Junior to senior roles available SDLC expoosure is advantageous Excellent working attitude Good communications skillsInterested Applicants, please send your resume in MS WORD FORMAT to it5 @ recruitexpress.com.sgand ATT KARIN CHAN WEI KIEN, R1104584 *All information will be treated with strictest confidence. We regret that only short-listed applicants will be notified. EA Licence No: 99C4599
Skills Engineer with a strong interest in software development and willing to learn.Responsible for the design, development and deployment of a C2 system. Must be able to work within tight deadlines and multi-task effectively. Must be able to work independently as well as in a team.Requirement :Degree in Electrical/Electronics/Computer Engineering or Computer Science or related disciplines.Need to at least know JAVA..Must have 1-2 years of experience in software development Read more
using Java/J2EE/Web Services and or C++.FRESH GRADUATE ARE WELCOME TO APPLY
Skills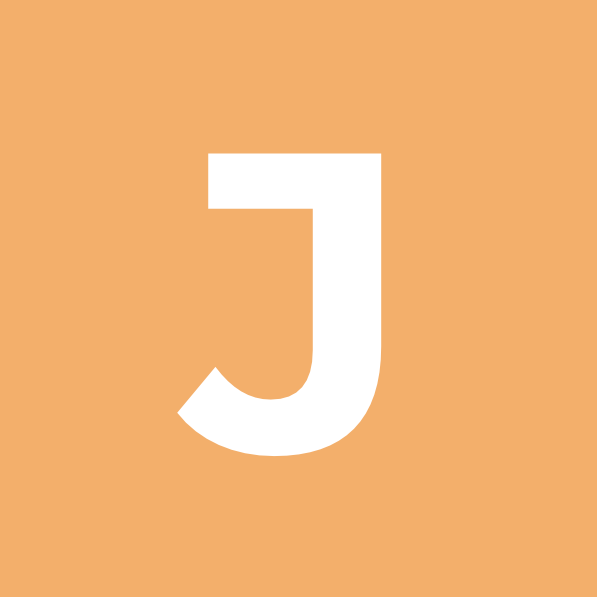 Responsibilities:Create information solutions/modules by developing, implementing and maintaining Java based components and interfaces Maintain existing prototypes and scripts Ensure technical designs are in compliance with specifications Design and implement unit & integration tests Contribute to team meetings Develop new applications that serve existing software systems / further develop current software Provide code documentation and other inputs to technical documents Support continuous improvement by investigating alternatives and new technologies Read more
and presenting these for architectural review.Requirements:2 or more years of experience writing code using languages such as (but not limited to) J2EE, Java, PL/SQL. Hands-on experience with Java Struts, Spring and hibernate framework. Experience of one or more full SDLC for enterprise projects Experience in Agile Development environments Experience in Application Servers like Websphere will be an advantage. Good understanding of modern software development methodologies (Object). Good understanding of Software Testing methodologies, scripting and tools. Good Understanding of RDBMS databases such as Oracle Having relevant certifications will be added advantage Salary will commensurate with job experience and qualifications Only Singaporeans need applyInterested applicants please email your resume in MS word format to: [Click Here to Email Your Resume]. Please include the position applied for and Job Code (J11) in the subject header. *We regret to inform that only shortlisted candidate will be notified
Skills
Roles & ResponsibilitiesBrief DescriptionThis position supports the IT Business Manager to define CMA CGM group Information Technology (IT) functional capabilities requirements in the area of Booking & Documentation, Hazardous and Grenelle (Air Emission reporting) that will meet its business needs. The incumbent will assist to support both immediate and long term technology and business solution needs, and also provide application support of relevant system tools and applicationsKey Result Read more
AreasSupport the design, development, deployment and maintenance of the software application in the Booking & Documentation, Hazardous and Grenelle service lines to achieve business needs and goals. Support the necessary change management for business processes and training.Ensure system availability and stability to provide smooth business operational support for business continuity.Work closely with business users, external vendors and other stakeholders to ensure smooth delivery of system enhancements and IT projects.Provide business based competency in the assessment and introduction of next generation technology platforms that offer solutions to achieve desired business objectives.Key Accountabilities / DutiesWork closely with key stakeholders from business communities to gather and clarify requirements for business needs. Analyse business information needs gathered, translate into requirement specifications, and secure user sign-offs.Work closely with Group IT (APL and CMA-CGM) to define system and solution scope, and review and manage business user requirements, making a clear distinction between what are the essentials versus the nice-to-haves. Prioritize the development and implementation of solutions with Group IT.Coordinate and support business effort to develop implement test plans, system training, and deployment and adoption of tools and applications within the business community.Perform systems and data analysis, including analysing existing system/program logic difficulties, and revising the logic and procedures involved as necessary.Analyse and propose data integration specifications for data exchanges with other IT systems within and outside the organization (for example through EDI and web services).Drive the application enhancements and work closely with Group IT to ensure system enhancements are delivered as planned.Perform functional and technical reviews, testing, and support deployment.Troubleshoot systems problems, and provide resolution to production system issues in accordance to agreed service level. Lead the implementation of enhancements and bug fixes to the system during steady state operations.Coordinate with IT vendor team for enhancements, maintenance and support incident tasks. Provide business expertise and translation into effective system functional requirements. Participate in the evaluation and selection of related IT tools and products to support the requirements. RequirementsEducationBachelor DegreeExperiencesAt least 5 years within IT industry, with exposure to full SDLC and systems supportExperience in shipping, transportation or logistics will be advantageousSkill SetsProficient in use of most of the following technologies:J2EE, .NETOracle PL/SQLXML, HTML/JSP, JavaScript, GQLUNIX (AIX), shell scriptsMQ, MQFTE, Web ServicesSQL Server 2008Windows 7Strong system analytical skill to translate business requirements into technical solutionChange management skillsAbility to appreciate and embrace technology solutions as part of business cultureExcellent written, oral presentation and interpersonal skillsBroad knowledge of Liner operations processes, cost structure, sales & operating systemsCompetenciesAbility to work independentlyAbility to travelGood project management skillsStrong drive for resultsAttention to detailCustomer focusProblem solving/ attention to detailTolerance of ambiguityTeam Player**Salary package (local) & job title shall commensurate with experience.**Please send a copy of your resume to [Click Here to Email Your Resume] & [Click Here to Email Your Resume] (in word format) together with a para (or pointers) why you are suitable for the role, with the reason/s for you to consider a move from your current/latest organisation, your current/latest salary details (i.e. monthly base salary, any AWS, variable bonus and/or other fixed cash allowances), expected salary & your notice period/earliest joining date.**Kindly note that only short-listed applicants will be contacted.NOTICE TO THIRD PARTY AGENCIES:Please note that CMA CGM Group & APL/ NOL does not accept unsolicited resumes from recruiters or employment agencies. In the absence of a signed Recruitment Fee Agreement, CMA CGM Group & APL / NOL will not consider or agree to payment of any referral compensation or recruiter fee. In the event a recruiter or agency submits a resume or candidate without a previously signed agreement, CMA CGM Group & APL / NOL explicitly reserves the right to pursue and hire those candidate(s) without any financial obligation to the recruiter or agency. Any unsolicited resumes, including those submitted to hiring managers, are deemed to be the property of CMA CGM Group & APL / NOL.
Skills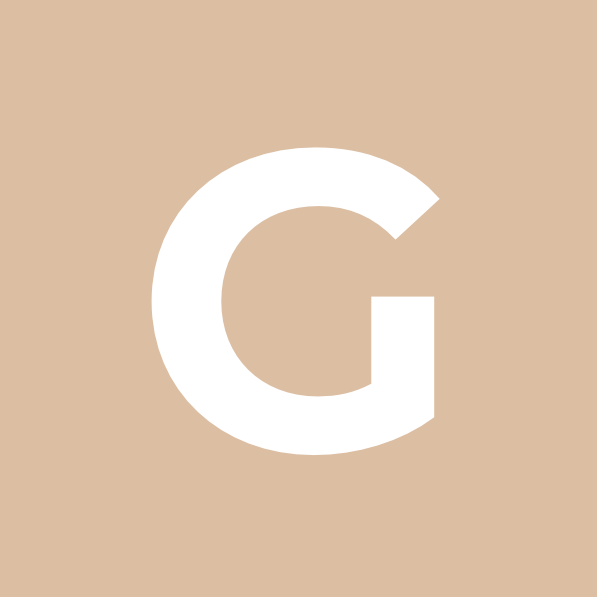 Roles & ResponsibilitiesDevelopment & Post Implementation Supportof a Java project in the financial domain of an MNC bank. The engineer will work with the regional team & the developed solution will be deployed in a highly available and robust environment. Requirements2 - 4 years of working experience in Java/J2EETechnology Preference: IBM Websphere, Oracle Weblogic, Corporate/Retail Product, Pricing and Bundling, Unit TrustsBusiness Knowledge Preference: Corporate/Retail Product, Pricing and Bundling, Read more
Unit Trusts, Content ManagementGood verbal/written skills with user facing experience
Skills

Roles & ResponsibilitiesWorking with a back office development team,will be responsible for the design and delivery of the software solution for a high volume and performance intensive back office .The activities required to be performed shall include the following:•Requirements gathering;•Design, development and maintenance of the software;•Preparation and submission of deliverables throughout the software development lifecycles such as Business Rules, Software Requirement Specifications, Software Architecture Document, Design Specification, Interface Read more
Specifications, Source Codes, Testing Specification, Operation and Maintenance Manual, Training Manual and others documents as required in the standard adopted by the Authority;•Assist with day-to-day application support issues; and•Liaise with users on the requirement, design and testing issues.Requirements•Recognised degree in Computer Science, IT or engineering with at least 5 years' relevant experience in software development;•Gone through at least one full software development lifecycle (SDLC) with experience in producing SDLC documentations;•Extensive experience in analysing requirements, designing, development and delivering complex enterprise applications in Java/JEE, web programming on UNIX / LINUX and Windows environment;•Extensive experience in web based applications development (EJB, Servlets, javascript) and database application interfacing (JDBC, SQL) in Websphere Application Server and IBM DB2;•Extensive experience in database design, development and performance tuning;•Extensive experience in ExtJS is a mandate;•Experience in Enterprise Service Bus (ESB), Microservices and REST;•Experience in Agile development methodology and continuous integration;
Skills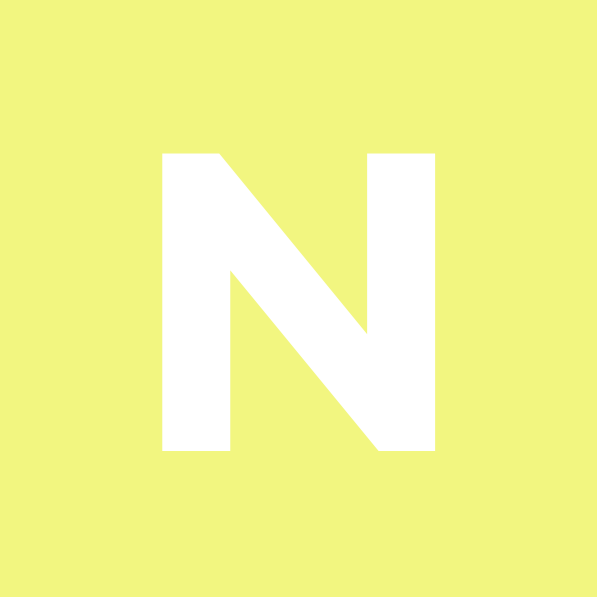 Roles & ResponsibilitiesKey Responsibilities :Ensure the timely completion of the tasks assignedEnsure to follow the Technology and Process Standards, set for the projectProduce high quality technical documentationDevelop Low Level DesignUndertake development tasks with minimal supervision, including programming and testingTo monitor progress and provide timely updates to LeadKey deliverables: What are the key outcomes and what does the jobholder have to produce (objectives)?Technical Design documentsDeveloped Programs with high quality Read more
and as per the planned scheduleDeveloped Programs with high quality, with process standards and as per the planned scheduleUnit Test Cases RequirementsTechnology SkillsHands on experience in designing and developing applications using Java EE platformsObject oriented analysis and design using common design patterns.Profound insight of Java and JEE internals (Class loading, Memory Management, Transaction management etc)Experience in developing web applications using Struts or Spring MVC and EJBWorking experience with Relational Databases, PL/SQL. Experience in Oracle preferred.Working experience with ORM technologies (Toplink/Hibernate)Experience in Rule Engine is a plus (Strata/Experian)Role Interaction PointsInteracts with Technical Lead, Senior Developer, BAs and testers for the project during the project lifecycleInteracts with the Client managers, for status review meetingsOthers6 monthsof development experience using Java/J2EE related technologiesShould possess good communication and problem solving skillsShould have Aptitude and Attitude of learning and mastering new technologies and toolsWorking in client facing environment is a plusWorking in Agile Methodology is a plusWorking experience in Retail Lending Domain (Home LoansPersonal Loans / Credit Cards) or Corporate Lending is an added advantage
Skills