Sign in or register for a JobTech account.
Jobs that require

javascript

skill

Job Purpose
We are looking for an innovative, strategic thinking and results-driven individual to support our Bank's internal communications team. Ideally you have a passion for developing engaging and functional intranet sites as well as driving organizational change through effective communications efforts. The ability to rapidly prototype and deliver versatile and easy to manage sites in quick turnarounds would be a huge plus. Having a good learning attitude is a necessity and you will also be responsible for supporting the team's day-to-day communications activities as well as maintaining the various communications channels utilized by the team
Key Accountabilities
The Web Developer is primarily responsible for the successful deployment of intranet sites and solutions across the organization by determining the requirements of the site, communicating them clearly to all required parties, gaining alignment with all the stakeholders and designing/developing solutions that matches the company's needs. This individual will also be a JavaScript, html and SharePoint subject matter expert and be responsible for intranet administrative tasks
Job Duties and Responsibilities
Participate in the planning, design & deployment of new sites, solutions and workflows.
Will include translation of the UI/UX design wireframes to actual code that will produce visual elements of the application.
Work with the UI/UX designer and bridge the gap between graphical design and technical implementation, taking an active role on both sides and defining how the application looks as well as how it works.
Employ best practices for designing reusable code and libraries relating to UI features.
Customize SharePoint solutions utilizing traditional web technologies (HTML, CSS, JQuery/JavaScript, .Net, XML).
Participate in testing and management of UAT.
Analyze, debug where possible and test code fix.
Enforce and adhere to governance guidelines and procedures related to security, patching, development and overall stability of the environment.
Communicate effectively with the various business units, end users, and technology teams to properly support, plan and deploy solutions that meet business needs.
Required Experience
Diploma or Bachelor degree in Information Technology/ Computer Science/ Graphic design or equivalent.
Familiar with web technologies and techniques such as HTML, PHP, JavaScript (Angular JS, React), CSS.
Expert knowledge of HTML5,CSS3 and JavaScript
Good understanding of AngularJS framework
Must have samples of experience utilising JS frameworks (AngularJS and jQuery)
Proficient understanding of cross-browser compatibility issues and ways to work around them
Responsive web site design
Solid understanding of HTTP protocols, AJAX, and REST
Proficient understanding of code versioning tools, such as Git
Minimum 3 years of hands on experience developing solutions with traditional development tools (HTML, CSS, JQuery/JavaScript, XML, C#,) required.
Experience with SharePoint and SharePoint Designer is a Must.
Excellent written and verbal communication skills with the ability to effectively communicate with internal and external contacts is required.
Must demonstrate strong critical thinking and problem solving skills as well as the ability to communicate technical ideas and concepts to non-technical individuals.
Command of visual design capabilities, including composition, layout information hierarchy, typography and color.
Proficiency with Adobe creative suite a plus.
Excellent project/time management skills are required.
Skills

Job Duties & Responsibilities
Develop and enhance iWork, an in-house developed web application for Product Control and Market Risk Control functions
Key Role in iWork's Tech Transformation journey, to own and drives re-platform migration projects
Work with users and onshore/offshore team to analyse requirements and propose technology solutions and able to prioritize work load, multi task and react quickly to meet business expectations
Practice End-to-End Agile development methodologies, complying with internal DevSecOps delivery process and standards
Work with various business/technologies partners to ensure successful solution delivery
Provide second-level application support & internal sharing
Required Experience
4-8 years of working experience in developing and delivering application software
Proficient in modern web development with Spring Framework and Microservice architecture
Experienced developer in Full-Stack Java Application development and distribution
Hands-on experience in various data stores include Oracle, MariaDB, Hadoop, MongoDB
Proven hands-on experience to work in DevSecOps and TDD environment, with tools such as JIRA/Jenkins.
Hands-on experience on Linux scripting
Education / Skills
A Bachelor's degree in Computer Science (or equivalent experience)
4-8 years of development and delivery experience
Proven strong experience in Core Java, JavaScript, spring framework, Oracle, MariaDB, Hadoop, MongoDB, Linux scripting, Junit test case development
Deep understanding on microservice, CIRA, DevSecOps, Agile
Experience handling application with big data is preferred
Experience in Cloud Migration or Re-Platform projects is preferred
Skills

Java Full Stack Developers:
Job Duties and Responsibilities
Level of experience : 5+ years to 10 years
Java 1.5 and above. [ Good to have Java 1.8 ]
Spring (spring security, spring integration, spring batch, spring data, spring cloud, spring boot)
JPA (Java Persistent API), Hibernate, MyBatis
Unix/Linux-Any Unix flavor
SQL/Database knowledge
Any messaging knowledge [JMS, KAFKA]
HTML5, CSS, JavaScript [ES6] & Other Front-End Technologies
jQuery, Bootstrap, ReactJS, AngularJS
Responsive Design, Cross-Platform [Web & Mobile], Cross-Browser Environment compatibility, Object-Oriented Design, Web Services (REST/SOAP)
Web Services (Restful/Any web services)-Consumption experience is fine
AWS
Any NoSQL Database [DynamoDB, MongoDB, CASSANDRA, HBase, etc…]
Node JS [Good to have]
Required Experience
Experience With Git and Github
Knowledgeable of REST-Based APIs
Knowledgeable of Web Application Development Frameworks
Manage and Prioritize Project Work
Knowledge in MariaDB, or at least should have knowledge in RMDB (e.g, MySQL, Oracle)
Preferable to have knowledge in Private Cloud platform (Openshift, Kubernetes, Docker).
Familiar with Agile practice.
Establish Continuous integration and Release automation
Skills

Level of experience : 5+ years to 10 years
Java 1.5 and above. [ Good to have Java 1.8 ]
Spring (spring security, spring integration, spring batch, spring data, spring cloud, spring boot)
JPA (Java Persistent API), Hibernate, MyBatis
Unix/Linux-Any Unix flavor
SQL/Database knowledge
Any messaging knowledge [JMS, KAFKA]
HTML5, CSS, JavaScript [ES6] & Other Front-End Technologies
jQuery, Bootstrap, ReactJS, AngularJS
Responsive Design, Cross-Platform [Web & Mobile], Cross-Browser Environment compatibility, Object-Oriented Design, Web Services (REST/SOAP)
Web Services (Restful/Any web services)-Consumption experience is fine
AWS
Any NoSQL Database [DynamoDB, MongoDB, CASSANDRA, HBase, etc…]
Node JS [Good to have]
Experience With Git and Github
Knowledgeable of REST-Based APIs
Knowledgeable of Web Application Development Frameworks
Manage and Prioritize Project Work
Knowledge in MariaDB, or at least should have knowledge in RMDB (e.g, MySQL, Oracle)
Preferable to have knowledge in Private Cloud platform (Openshift, Kubernetes, Docker).
Familiar with Agile practice.
Establish Continuous integration and Release automation
Skills

Act as development team lead to implement security solution / application, especially related to authentication, authorization, token, and identity management
Understand the system flows of the primary business processes, with a clear picture of the functionality map and the applications footprint of various applications across the map
Interface and coordinate tasks with internal and external technical resources. Collaborate to provision estimates, develop overall execution plan to perform system installation, customization, and integration
Convert design artefacts into actual deliverables
Provide quality assurance for all deliverables produced in the full life-cycle of delivery
Produce releases of software components with proper version control
Support proof-of-concept activities during assessment of new security solution/application paths
Provide guidance and support to developers within the team
Required Experience
At least 7-10 years of working experience on bank application development, and minimally 3 years as development team lead
Proven experience in design and development of APIs / microservices
Working knowledge of Web API, REST, XML, JSON, Security (such as OAuth, OpenID Connect)
Extensive experience in Java, JavaScript, Spring, Eclipse, JUnit, Open Source stacks and Linux (Scripting and Shell)
Experienced in DevOps and CI/CD
Knowledge in Identity and Access management domain, with practical experience with ForgeRock Product Stack (AM, IDM, DS, IG) is desired
Experience with 2FA security providers, such as VASCO, VKEY, and integration with HSM is preferable
Strong experience in agile methodologies and test-driven development
Experience with Cloud based Development is preferable
Knowledge on cryptographic algorithms is preferable
An excellent team player as well as an individual contributor with good communication and interpersonal skills
Good communication skills in English
Skills SGeBiz is one of Singapore's fastest growing startups. Our mission is to create a strong community of buyers and sellers in the B2B arena and solve their problems and help them grow. We specialize in an array of cutting edge digital solutions. Through our main product, Ezyprocure, we are revolutionising the F&B industry.
Our e-procurement platform enables businesses from SMEs to large Organisations ensure productivity, growth, cost savings, seamless payments and also to make smarter data-driven decisions.
We are expanding rapidly and are looking for highly motivated team players that can join us.
JD:
We are looking for few capable senior software developers, with strong communication skills, a keen understanding of problems and solving them, whoever feels comfortable talking to developers and also capable of project task planning.
You should have knowledge of Java Architecture, UI / UX /development with latest Technologies.
Web App Front End : Must Have - AngularJS, JavaScript, HTML 5, CSS, Bootstrap, Mobile UI. Angular 6.0
Back End : Java, Spring, Microservices -Must Have ORM : Hibernate -Must Have
Build Tool : Maven -Must Have.
Hosting : AWS EC2, AWS RDS -Good to Have
Database : MySQL -Must Have
Storage : AWS S3 -Good to Have
Revision Control/Source Control : Bitbucket -Must Have
Additionally we require candidates to be expert in web services/middleware, building restful API for our system
Skills
You will work closely with a team of developers, and work with guidance from technology and business experts. Apply if you enjoy developing great applications and fit the requirements mentioned below.
Must Have:
Experience – 0 to 6 Months

Excellent written and verbal communication skills

Good understanding of Agile Software Development

Hands on experience in Spring and Hibernate

Experience in J2EE, Javascript, SQL, HTML5

Experience in developing web applications

Diploma / Degree in Information Technology/ Computer Engineering or Equivalent
Nice to Have:
Good knowledge in Spring, NodeJS, Angularjs, MongoDB

Experience in building mobile applications

Good planning, organizing and time management skills

Good analytical and problem-solving abilities with a logical approach

Attention to detail and drive for results, high personal quality standards

Promote teamwork, motivate, mentor and develop team members

Coordinate development of detailed designs, code and test suites within the team

Ability to work in a fast-paced environment and fast learner

Possess strong problem-diagnosis, creative thinking, and problem-solving skills

Articulate ideas clearly
Skills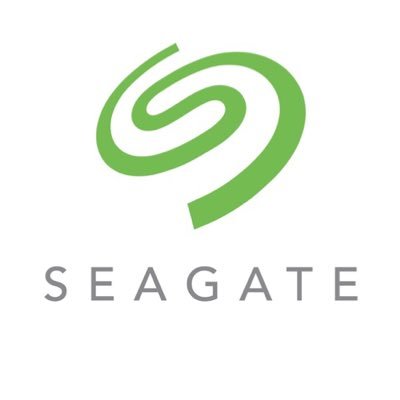 190653 Engineer , Software Research ( Surveillance) (Open) Seagate Research Group is seeking a Engineer, Software Research for a position in the exciting and rapidly growing field of client/server and surveillance software. This is a position for a software professional who is passionate about building innovative solutions involving new storage products. You should be entirely comfortable with Linux, JavaScript, node.js, Angular or React, CSS, Object Oriented design and Read more
MySQL (or similar) databases. You should also be familiar with Git, Linux package management, as well as software requirements management and testing. Finally, you must demonstrate in-depth knowledge of the use, design, and development of client-server systems, GUIs and SaaS delivery models. Responsibilities Web-based client GUI development. Design of test cases, including debug, and fix-validate Comparative benchmarking of various systems. Requirements: Proficiency in using Linux open source software and management tools. Demonstrated programming proficiency in JavaScript, node.js, Angular or React, HTML, and MySQL. Additional experience with one or more languages (such as C, C++, Python). Demonstrated problem-solving capabilities. Experience using firmware and hardware development tools. Self-motivated, willingness to learn and be able to comprehend and apply new knowledge quickly and effectively on the job. Degree in Engineering Preferred Experience with Debian / Ubuntu A solid understanding of Linux storage systems. Experience working with the open source community, and experience with GitHub Familiarity or experience with Machine Learning / AI methods and Tools will be a plus Job Family: Engineering Professional
Skills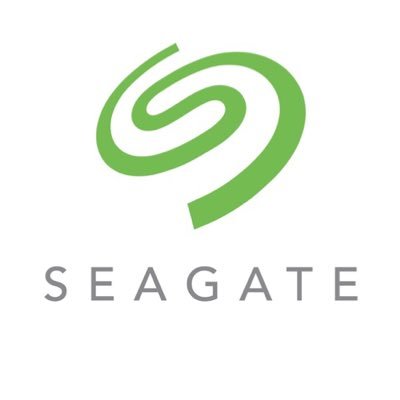 190652 Engineer , Software Research ( Surveillance) (Open) Seagate Research Group is seeking a Engineer, Software Research for a position in the exciting and rapidly growing field of client/server and surveillance software. This is a position for a software professional who is passionate about building innovative solutions involving new storage products. You should be entirely comfortable with Linux, JavaScript, node.js, Angular or React, CSS, Object Oriented design and Read more
MySQL (or similar) databases. You should also be familiar with Git, Linux package management, as well as software requirements management and testing. Finally, you must demonstrate in-depth knowledge of the use, design, and development of client-server systems, GUIs and SaaS delivery models. Responsibilities Web-based client GUI development. Design of test cases, including debug, and fix-validate Comparative benchmarking of various systems. Requirements: Proficiency in using Linux open source software and management tools. Demonstrated programming proficiency in JavaScript, node.js, Angular or React, HTML, and MySQL. Additional experience with one or more languages (such as C, C++, Python). Demonstrated problem-solving capabilities. Experience using firmware and hardware development tools. Self-motivated, willingness to learn and be able to comprehend and apply new knowledge quickly and effectively on the job. Degree in Engineering   Preferred Experience with Debian / Ubuntu A solid understanding of Linux storage systems. Experience working with the open source community, and experience with GitHub Familiarity or experience with Machine Learning / AI methods and Tools will be a plus Job Family: Engineering Professional
Skills SummaryWe are looking for a marketing executive with Senior SEO expertise to run campaigns for search engine optimization related activities.Your primary goal will be to optimize our website and web pages for better visibility in the SERPs.You will be working with the marketing and web team and will be responsible for managing all SEO activities such as content strategy, link building, and keywords strategy to identify potential areas Read more
of improvement and increase rankings on all major search networks. You must have in-depth knowledge of both on-site and off-site SEO practices and must be able to architect and execute campaigns for search engine optimization.Key ResponsibilitiesAchieve top page ranking andvisibility in the SERPs, for keywords that are relevant to the businessthrough both on-site and off-site SEO practices.Perform keyword research; for both standard andtactical reasonsCreate, implement, analyse SEO strategies for thewebsite - from copy to URL to meta tags.Audit website templates, structure, and content toimprove relevancyWork with marketing team to provide opinions from anSEO perspective on marketing and partnerships campaigns Develop andimplement internal link building strategies - generating good backlinks,disavow/cleaning up bad links.Performsite audits to evaluate how easily a search engine can discover, crawl,and index our pages.Job RequirementsPassionate about SEO andMarketingAt least 3 years' technical experience in SEOand 5 years of generic marketing experienceBasic understanding of HTML, CSS, javascript, and otherrich media technologiesExperience with keyword research and competitiveanalysisThorough understanding of up-to-date SEO best practicesExperience with A/B testing, multivariate testing, andexperimentationExcellent verbal and written communication skillsFamiliar with Google AnalyticsExperience with handling SEO tools such as Moz and SERPsBonus: Experience with branding / Experience with E-commerce
Skills