Sign in or register for a JobTech account.
Jobs that require

jenkins

skill

Job Duties & Responsibilities
Develop and enhance iWork, an in-house developed web application for Product Control and Market Risk Control functions
Key Role in iWork's Tech Transformation journey, to own and drives re-platform migration projects
Work with users and onshore/offshore team to analyse requirements and propose technology solutions and able to prioritize work load, multi task and react quickly to meet business expectations
Practice End-to-End Agile development methodologies, complying with internal DevSecOps delivery process and standards
Work with various business/technologies partners to ensure successful solution delivery
Provide second-level application support & internal sharing
Required Experience
4-8 years of working experience in developing and delivering application software
Proficient in modern web development with Spring Framework and Microservice architecture
Experienced developer in Full-Stack Java Application development and distribution
Hands-on experience in various data stores include Oracle, MariaDB, Hadoop, MongoDB
Proven hands-on experience to work in DevSecOps and TDD environment, with tools such as JIRA/Jenkins.
Hands-on experience on Linux scripting
Education / Skills
A Bachelor's degree in Computer Science (or equivalent experience)
4-8 years of development and delivery experience
Proven strong experience in Core Java, JavaScript, spring framework, Oracle, MariaDB, Hadoop, MongoDB, Linux scripting, Junit test case development
Deep understanding on microservice, CIRA, DevSecOps, Agile
Experience handling application with big data is preferred
Experience in Cloud Migration or Re-Platform projects is preferred
Skills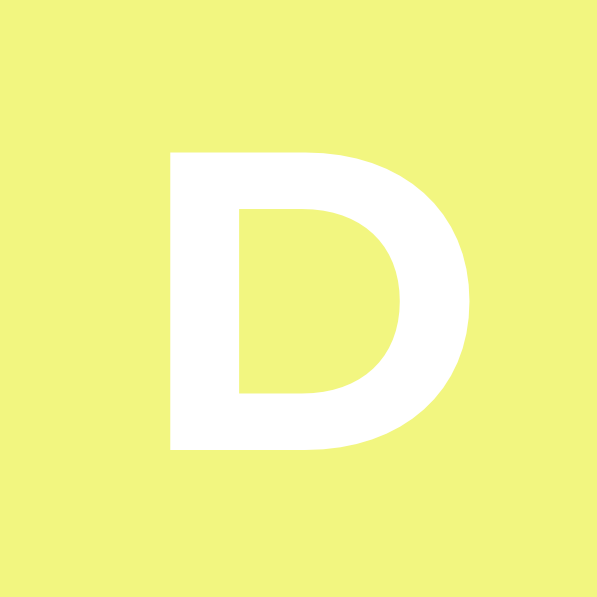 Roles & ResponsibilitiesDataRobot uses a variety of open-source technologies to test, configure, and deploy our infrastructure. We perform tens of thousands of automated tests every month, relying on components including Redis, RabbitMQ, HAProxy, Nginx, Graphite, Grafana, GitHub, Jenkins, AWS, and many more. We value engineers who are familiar with DevOps tools and practices, who do not believe that any problem is too hard, and who are willing and Read more
eager to chase problems down no matter where they lead.Individuals seeking employment at DataRobot are considered without regards to race, color, religion, national origin, age, sex, marital status, ancestry, physical or mental disability, veteran status, gender identity, or sexual orientation.RequirementsA passion for automating everythingA passion for collaborating and tearing down communication silosExperience maintaining large scale infrastructure, 100+ servers minimum2+ Years experience scripting in Bash, Ruby, Python, or similar2+ Years experience with Linux (Ubuntu, RedHat, or similar)1+ Years experience with Docker and/or container orchestration (Docker, Kubernetes, Mesos, or similar)
Skills

Roles & ResponsibilitiesAutomation testing, scripting and JavaRequirementsAtleast 2+ years of strong hands on experienced in Java/Selenium resource. Should be also familiar with BDD and tools like Jenkins/Jbehave/Cucumber/Maven etc. Good Comms, Good basic SQL and should be able to work independently.
Skills Roles & ResponsibilitiesWe invite highly motivated, dynamic professionals to join our growing Technology Solutions & Innovation team.The Technology Solutions and Innovation team within KPMG Information Technology Services is dedicated to creating and delivering value to our business by leveraging on IT technology. The team is responsible for delivering customer-focused solutions and high quality IT services internally to enable our business.The role involves:Ensure all functions in CRM system effectively Read more
work with all other connection applications.Maintain, design, and support the CRM and related systems.Develop new functionality in the CRM system based on requirements.Deploy enhancements across the CRM environment from Dev to Prod.Manage performance tuning and capacity planning activities to enhance the performance of the CRM system.Conduct product evaluations of upgrades to the CRM system.Analyze user support statistics and other data to recommend appropriate measures.Produce and maintain good documentation. RequirementsDegree in Information Technology/Computer Science or equivalentMinimum 3 to 5 years' of experience in application development/maintenance.Good Experience in Microsoft Dynamics and/or CRM systems.Expertise in .Net, SQL, SSRS, ETL, Tableau, Power BI.Knowledge in areas like jQuery, Angular/Typescript, .NET programming, CI/CD (Jenkins/VSTS) and Micro services beneficial.Knowledge and working experience with Cloud, AI Automation, Big Data technologies would be advantageous.Only shortlisted candidates will be contacted by KPMG Talent Acquisition team.
Skills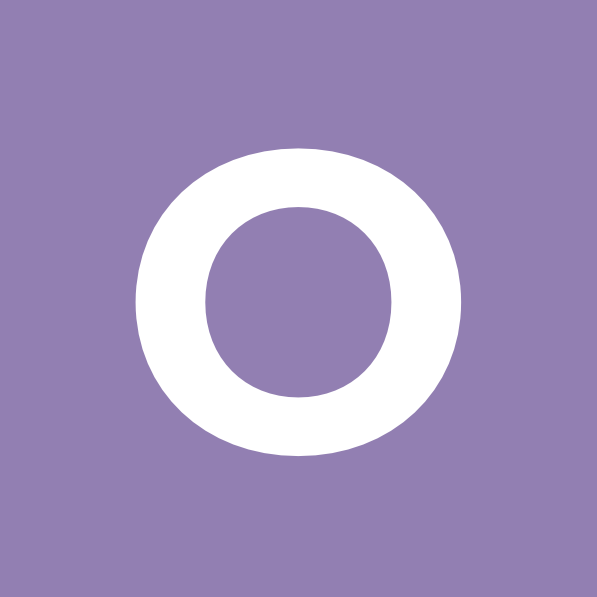 Roles & ResponsibilitiesWe are looking for APP developer responsible for building Android and IOS App. Your primary responsibilities will be to design and develop these applications, and to coordinate with the rest of the team working on different layers of the infrastructure. Therefore, a commitment to collaborative problem solving, sophisticated design, and quality product is essential.ResponsibilitiesDevelop, test, deploy, and maintain APP and systems integrations required for the operationEnsure Read more
best practices are used throughout the software development life cycleActively participate in all aspects of the software development processCollaborate with other software engineers, business analysts and software architects to plan, design, develop, test, and maintain the APPParticipate in peer-reviews of solution designs and related codeDeploy systems to production and provide post-implementation supportAnalyze and resolve technical and application problemsProvide maintenance support to customers by investigating and rectifying reported systems shortcomingsUnderstand the interdependencies of the services (application, system and database) and able to pin-point problem areas accurately to improve overall efficiencyAssess opportunities for application and process improvement and prepare documentation of rationale to share with team members and other affected partiesAdhere to high-quality development principles while delivering solutions on-timeKeep up to date on the latest industry trends in the mobile and web technologiesPerform other duties as assigned RequirementsDegree in Computer Science or equivalentProficient in Android (Java), iOS (Objective C/Swift) or React Native (Javascript/Typescript)Knowledge of UI/UX design principlesHighly proficient in object-oriented methodologies, design patterns, data structures, algorithms and quality coding skills3-8 years of experience in systems analysis, design, programming with knowledge the following technologies:Proficient in iOS & Android frameworks such as Core Data, Core Animation, etcFamiliarity with continuous integration through JenkinsProficient understanding of code versioning tools especially GitWeb Services / Application Program Interfaces – JSON, XMLRESTful APIs to connect applications to back-end servicesAbility to work independently and in a team environment, including quickly getting up to speed with new technologiesProficient organizational skills with the ability to lead challenging demands.Having a creative mindset and decision-making skills is essential.
Skills

Roles & ResponsibilitiesYour new companyA German MNC specialising in electrical appliances and IT products and services is looking for a Linux Test Architect on a 12-month contract with the potential to convert to a permanent position based in Singapore.Your new roleThe company is rolling out an open-source enterprise solution. As the Test Architect, you will be required to:Work closely with in-house Linux developers to improve the quality of Read more
the softwareDevelop test strategies, test plans and test casesTest the quality of the software by identifying its vulnerability, existing and potential bugs and provide sound reports for improvementProactively provide suggestions to potential areas of automationWhat you will get in returnIn return for your dedication and skillset, you will receive an invaluable opportunity to be part of a global project within a well-establish German MNC and a highly talented and dynamic team. In addition, you will receive an attractive remuneration and on the job training where necessary.What you need to do nowIf you're interested in this role, click 'apply now' to forward an up-to-date copy of your CV, or call us now. If this job isn't quite right for you but you are looking for a new position, please contact us for a confidential discussion on your career, contact Benita Lim on [Click Here to Email Your Resume]EA Reg Number: R1879188EA License Number: 07C3924Company Registration No: 200609504DRequirementsWhat you need to succeedYou should have experience testing on Linux and ideally good knowledge of Python. Ideally, you will take with you expertise in:Experience with manual testing and breaking a software in order to identify bugsExperience providing suggestions to automate certain tasksWriting test plans and casesGood reportingIdeally 3-5 years of experience as a tester on LinuxExperience in the following is advantageous but not a requirement:Junit, Mocka, Selenium frameworksPython, Bash, Perl or Ruby scripting languagesUbuntu knowledgeJenkinsSCRUM
Skills
Roles & ResponsibilitiesBuild applications with modern cloud-native architecture design.Build web-based Java/AWS applications that processes huge data volumes and real-time streaming.Perform deployments and configuring engines for best performance (Should have exposure to performance testing and fine-tuning applications)Translating customer requirements and formulating detailed specifications from which programs are written.Work with Development lead to move complex requirement into development pipeline.Applies TDD/BDD concepts in developments to achieve test automation.Actively contribute in all Read more
phases of the SDLC to ensure that architecture is implemented in accordance to the approved design, framework and technology stack.Involve in sprint planning and performs code reviews as required.Collaborate with other team members and stakeholders.RequirementsExperience with Agile methodology and design principles.The ability to work with loosely defined requirements and exercise your analytical skills to clarify questions, share your approach and build/test elegant solutions in weekly sprint/release cycles.Development experience in Java/Scala and takes pride in producing clean, maintainable code.Show passion in designing, and developing a distributed application, good exposure in Microservices.At least 4 to 6 years of experience in one or more areas of big data and machine learning preferred.Development experience Apache Spark, Apache Hadoop, Apache Airflow will be an advantage.Minimum 3 years of working experience in Solaris/Linux.Experience in UI Development using AngularJS4, ReactJS, ReactNative.In-depth knowledge in Spring Boot, Spring, Hibernate framework.Working experience on any messaging systems like Active MQ, Websphere MQ and Kafka.Experience with containerization and cloud platforms (OpenShift, Kubernetes, Docker).Proficient in tools such as Git, Bitbucket, Jenkins, Artifactory, Nexus.Establish Continuous integration and Code Deployment, able to write Cloud Deployment Scripts.Experience with wide variety of databases like SQL [MariaDB], NoSQL[MongoDB], Oracle, MS-SQL.Strong understanding of Distributed systems.Knowledge on API Management and API Gateway concepts.Ability to work in a fast-paced environment both as an individual and team contributor.
Skills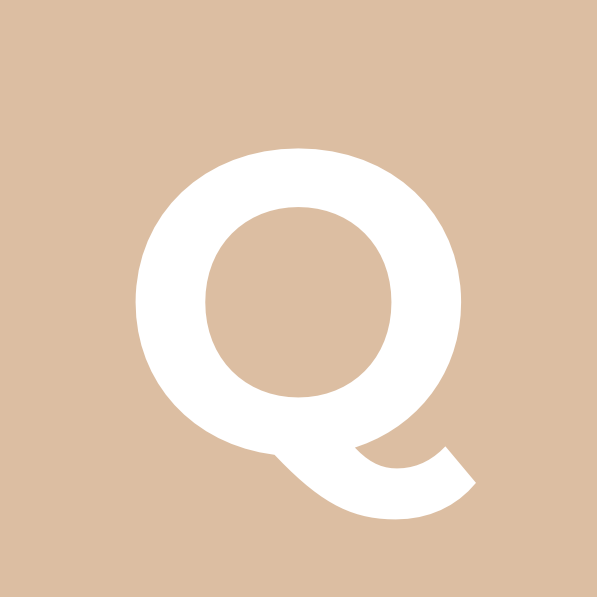 Roles & ResponsibilitiesThe Software Development - Frontend will lead the design and development of the web user interfaces for our products. This person will collaborate closely with the Engineering Backend and Product teams to conceive, design, architect and build feature-rich, user-friendly, optimal web applications. This person needs to be able to work independently while having strong cross-team collaborative skills alongside proficiency and strong hands-on experience in frontend design, Read more
development and testing.The Day to DayBuild performant, user-friendly client-facing frontend portals for web applicationsCollaborate with backend developers to define API interfacesOptimize application performance on browsers for scaleContribute to product features and UX brain-storming & discussionsDesign and write high quality of code with long-term maintenance and readability in viewAid in team's growth with conscientious and healthy peer code reviewStay up-to-date with emerging technology, frameworks, toolsContribute towards refining team work flows, processes and toolsQuestion, discuss and debate with team members to come up with the bestTechnologies we useJavascript(ES6), AngularJS (open to using alternative frameworks), JRuby/Ruby on Rails, JavaJasmine, Karma, Mocha, Chai, SinonGitJenkins, Terraform, DockerAWS Requirements4+ years experience in web developmentDemonstrated expertise in Javascript and CSSExperience with one or more of Angular, React, Ember, Vue, etc.Proven record in writing well-tested codeExperience in developing CI/CD friendly applicationsGood understanding of the web development process and software life cycleHands on experience with GitExperience with agile development and SCRUM methodology
Skills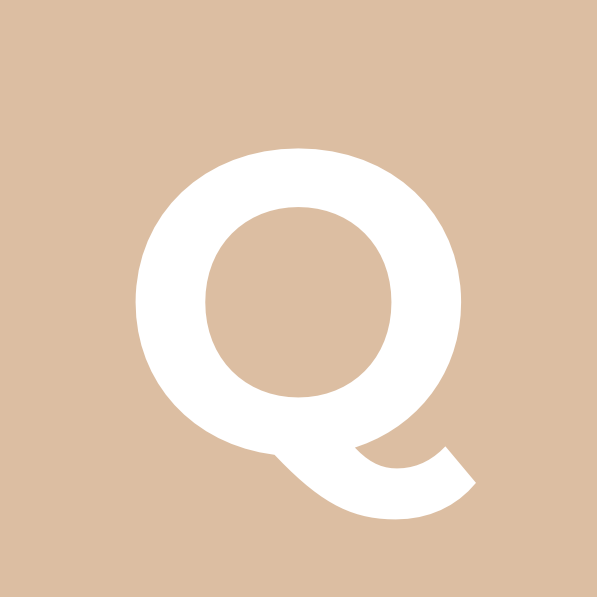 Roles & ResponsibilitiesThe Senior Software Development - Frontend will lead the design and development of the web user interfaces for our products. This person will collaborate closely with the Engineering Backend and Product teams to conceive, design, architect and build feature-rich, user-friendly, optimal web applications. This person needs to be able to work independently while having strong cross-team collaborative skills alongside proficiency and strong hands-on experience in frontend Read more
design, development and testing.The Day to DayBuild performant, user-friendly client-facing frontend portals for web applicationsCollaborate with backend developers to define API interfacesOptimize application performance on browsers for scaleContribute to product features and UX brain-storming & discussionsDesign and write high quality of code with long-term maintenance and readability in viewAid in team's growth with conscientious and healthy peer code reviewStay up-to-date with emerging technology, frameworks, toolsContribute towards refining team work flows, processes and toolsQuestion, discuss and debate with team members to come up with the bestTechnologies we useJavascript(ES6), AngularJS (open to using alternative frameworks), JRuby/Ruby on Rails, JavaJasmine, Karma, Mocha, Chai, SinonGitJenkins, Terraform, DockerAWSRequirements4+ years experience in web developmentDemonstrated expertise in Javascript and CSSExperience with one or more of Angular, React, Ember, Vue, etc.Proven record in writing well-tested codeExperience in developing CI/CD friendly applicationsGood understanding of the web development process and software life cycleHands on experience with GitExperience with agile development and SCRUM methodology
Skills Roles & ResponsibilitiesVisa Resolve Online (VROL) is a web-based application that enforces the rules and workflow of disputes for Visa Clients. VROL is a mandated service that is crucial to the Visa brand promise of providing secure and reliable payment services. The system ensures that cardholders, merchants, and financial institutions have a clear dispute process, and makes resolution of disputed transactions fast and easy. As a member of Read more
the Network Processing VROL Support Team you will:Be responsible for third and fourth level support for incident management activities for the Visa Resolve Online program in both production and client certification environmentsCollaborate closely and foster partnerships with Production Support, Development, and Test Engineering teams to fast track issue resolutions, and ensure efficient use of resourcesAnalyze production and certification system incidents, leveraging expertise in the payment processing and dispute resolution domains to identify, design, develop, and test fixes and workarounds for urgent production issuesParticipate in production implementations, providing all necessary support to ensure successful resolution of issuesDetermine root cause for issues, and propose changes to prevent similar issues in the futureUse various tools to collect statistics from production to help refine the technical roadmap, and propose process improvementsDevelop and maintain tools and utilities for automation and enhanced monitoringLeverage production statistics to refine technical roadmap and process improvements for VROL program, working with Architecture and SME groupsHelp drive continuous improvement around processes and technical capabilitiesRequirementsBachelor's Degree in computer science or a related field3+ years' software engineering or support experience with a high-volume, mission critical applicationStrong written and verbal communication, problem solving, client service, and soft skillsAbility to identify and deliver creative and innovative solutions for challenges and constraintsStrong programming skills, including experience with JavaStrong knowledge of database query tools like DB2 or MySQL, and ability to write and run complex queries for data validationTechnical understanding of web servicesHands-on experience with Linux scriptingFamiliarity with tools like Splunk or OpNetAbility to deliver results on multiple priorities in a complex and fast-moving environmentAbility to work independently and manage time effectively and efficientlyDesirable:3+ years' experience working with VROLExpertise on Spring framework and JavaScript librariesExperience in JBoss Drools, Jasper Reports, IBM MQBroker, Cloudera Spark or Apache KafkaAbility to understand CloverETL Graphs and make modificationsKnowledge of continuous Integration using Jenkins and Gradle scripts
Skills