Sign in or register for a JobTech account.
Jobs that require

jira

skill

Creating complex, enterprise-transforming applications using big data & open source technologies for LCRS & LERS
Hands-on coding, usually in a pair programming environment
Collaborating with different teams and building quality code
Develop cross technology applications for Consumer Credit, Liquidity and Market Risk
Furnish the business domain deeply and working closely with business stakeholders
Essential Skills & Prerequisites
6 - 8 years of experience in application development of which 2+ years in banking
2 to 3 years hands-on experience in Hadoop eco-system (including Pig, HBase, Flume, Hive, Kafka)
Proficiency with Java, Scala, HBase, Hive, Map Reduce, ETL, Kafka and Mongo
Hands-on experience in back-end programming, particularly Java and Scala
Hands-on experience in data ingestion frameworks such as Apache NIFI, Scoop and Flume
Analytical and problem-solving skills; the implementation of these skills in Big Data domain
Angular JS and other modern JavaScript framework HTML5, CSS, JavaScript, JSON is plus
Proficiency with Tivoli Workload Scheduler, JIRA, Confluence, Jenkins and GIT
Desired
Additional experience on developing service based application
Excellent analytical skills; Proficient in MS Office and able to produce board-level documentation
Fluency in written and spoken English; Good communication and interpersonal skills
Self-starter who sets and meets challenging personal targets;
Understanding of current technologies employed by Tier 1 Investment Banking Institutions
Must be a team player
Skills

Job description
Data Analysts for migration from existing Data ware house platform to New Big Data Analytics Platform
Work with the different squads / technology team to ensure Data ingestion priorities aligned to the compute requirements, help drive value extraction for the different use cases
Facilitate & work the technology team based on prioritization of systems /data files for ingestion working with CBG Business teams – product, channel, segment, marketing etc. based on the user stories.
Coordinate UAT activities for migration to New Data Platform - including ensuring completeness and adequacy of test case, clarifying roles and responsibilities of those involved in performing and signing of UAT, working with testers, and complete testing assigned to BA central team.
Define compute requirements to facilitate the DataMart's / Downstream use cases.
Platform and tools management – ensuring all downstream tools and processes are aligned to the new architecture – SAS, QlikView, Contextual Marketing Platform (CMP), etc. Manage testing and coordinate with Technology on implementation.
Ensure operational readiness as per use case criteria's / Testing Methodology – including user onboarding and training, data management frameworks in place for analytical cluster & use of SAS, python, R etc.
Metadata verification, Data Verification for the Ingested Data & completeness check for Compute layer based on the use cases.
Would require working on the Analysis, Migration of existing SAS scripts conversion to SAS Viya / to New Data Platform.
Tracking of Defects & updates in either JIRA / Confluence, Scenario Testing & plan for closure.
Manage and drive continuous improvement tools, script optimization, storage etc.
Qualification and Skills Required
Strong process and project management capabilities; evaluates, designs, executes, measures, monitors and controls business processes
Proficient in SAS Programming, Enterprise Guide, and SQL
Knowledge of BI and analytical tools including R / Python,
Strong knowledge of data architecture and data processes – Ingestion, ETL, Compute, Collibra etc
Knowledge of Data architecture & Databases would be good to have – Teradata, Hadoop, Spark
Excellent interpersonal and organization skills, clear communicator, capable of influencing
Strategic thinker; strong results driven personality, analytical mindset with innovative thinker
Skills

Job Duties & Responsibilities
Develop and enhance iWork, an in-house developed web application for Product Control and Market Risk Control functions
Key Role in iWork's Tech Transformation journey, to own and drives re-platform migration projects
Work with users and onshore/offshore team to analyse requirements and propose technology solutions and able to prioritize work load, multi task and react quickly to meet business expectations
Practice End-to-End Agile development methodologies, complying with internal DevSecOps delivery process and standards
Work with various business/technologies partners to ensure successful solution delivery
Provide second-level application support & internal sharing
Required Experience
4-8 years of working experience in developing and delivering application software
Proficient in modern web development with Spring Framework and Microservice architecture
Experienced developer in Full-Stack Java Application development and distribution
Hands-on experience in various data stores include Oracle, MariaDB, Hadoop, MongoDB
Proven hands-on experience to work in DevSecOps and TDD environment, with tools such as JIRA/Jenkins.
Hands-on experience on Linux scripting
Education / Skills
A Bachelor's degree in Computer Science (or equivalent experience)
4-8 years of development and delivery experience
Proven strong experience in Core Java, JavaScript, spring framework, Oracle, MariaDB, Hadoop, MongoDB, Linux scripting, Junit test case development
Deep understanding on microservice, CIRA, DevSecOps, Agile
Experience handling application with big data is preferred
Experience in Cloud Migration or Re-Platform projects is preferred
Skills

At least 6-8 years working as a Business Analyst.
Understanding and experience working on either FX Derivatives or different aspects of FX Trade Cycle (e.g. Deal Booking, Limits chalking, Settlement) is a MUST.
Experience in writing user stories/requirement specs/ functional specs.
Experience in Agile delivery will be an advantage.
Experience working on Jira, Confluence will be an advantage.
Gather & validate requirements, facilitate requirements workshops to engage the various stakeholders such as Front Office, Back Office, Downstream application users.
Lead and manage issues during UAT/Sprints, and ensure all requirements have proper traceability.
Leverage the subject matter experts in T&O in delivery of structured and well-thought through solutions.
Become an effective "bridge" between users and technology.
Good team player with strong interpersonal skills.
Respond promptly to issues raised, through good understanding of business, operational and technical considerations, and recommend sound solutions.
Possess strong business & technical subject matter knowledge.
Identify risks and issues early, plan mitigating steps and communicate these to stakeholders in a timely manner
Must be organized, able to work with minimal supervision, flexible to switch and work on different projects and manage them in a timely manner
Education – Bachelors or higher degree preferably in Business or Computer Science
Skills

Job Duties & Responsibilities
Taking L1 and L2 support of existing BAU systems.
Taking the ownership of investigating the root causes within SLA
Manage the lifecycle of Jira tickets
Must-have requirement
Strong knowledge in Linux operation system
Shell scripting will give added advantage
Strong SQL knowledge (Oracle, MySQL, MaraiDB)
Understand Production release procedures
Understand Infra activities (Network, ID management, LDAP, Firewall, etc.)
Good knowledge on Openshift support. Or any other cloud based support.
Good-to-have
Familiar with Cloud Platforms like AWS, Open Shift
Familiar with DevOps
Professional Qualification
A Bachelor's degree in Computer Science (or equivalent experience)
4 – 9 years of application support experience
Relevant industry experience on Solaris, Linux systems
Fundamental knowledge of distributed Architectures, SOA, Micro-services, PaaS
Source Code control (experience with Git preferred)
Able to perform unix / linux scripting.
Monitor and address issues relating to capacity constraints and performance related items.
Skills Excellent career development opportunitiesAttractive salaryThe EmployerOur client is Asia's leading media organisation, engaging minds and enriching lives across multiple languages and platforms.The company's core business is publishing of newspapers, magazines and books in both print and digital editions. It also owns other digital products, online classifieds, radio stations and outdoor media.The JobOur client is seeking a technologist who has both technical and soft skills, has done application development Read more
using PHP and/or Java before working in a DevOps environment. This person must have a penchant for learning and applying the latest technology and best practices, has good knowledge of ElasticSearch, Linux and AWS, has a healthy desire to automate everything and the ability to quickly resolve development and operations issues.You will work collaboratively with software engineers and system administrators to deploy and operate their systems hosted on-premise and in the cloud. You will manage their ElasticSearch clusters, help to automate and streamline their operations and processes, setup and maintain tools for deployment, monitoring and operation and help to troubleshoot and resolve issues in their dev, quality assurance and production environments.The ProfileYou have at least 5 years experience including solid experience using PHP and/or Java to build web applications.You possess solid expertise in in setting up & managing ElasticSearch clusters, nodes and index data.You have strong experience in setting up and using Git/Github, BitBucket, Jenkins, Docker, Ansible, Kubernetes, AWS, Redis, Jira, Confluence, Linux, analytics and monitoring tools such as New Relic, Dynatrace, Grafana, ELK.Strong knowledge of designing and building CI/CD for web and native mobile applications.Good experience working in an agile environment. Experience working in agile product teams is a bonus.Solid understanding of release strategies that minimize or eliminate application downtime.Solid understanding of how HTTPS request flows through various network layers including Verizon CDN and Varnish Web Cache.Knowledge of Vanish Command Line (VCL).
Skills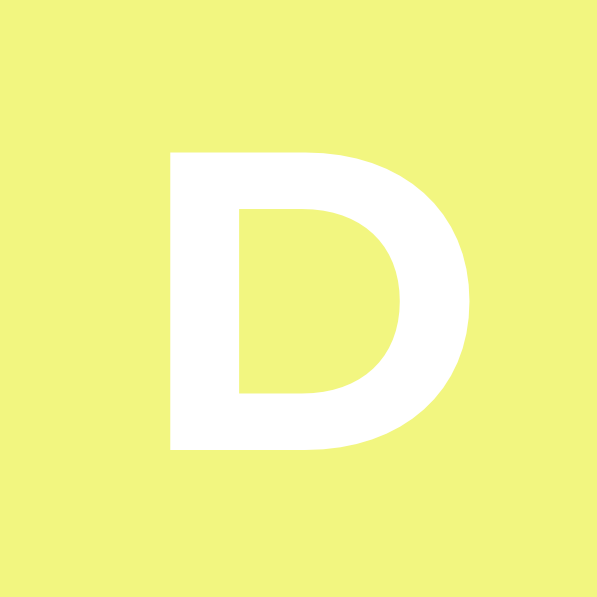 Business Function Group Technology and Operations (T&O) enables and empowers the bank with an efficient, nimble and resilient infrastructure through a strategic focus on productivity, quality & control, technology, people capability and innovation. In Group T&O, we manage the majority of the Bank's operational processes and inspire to delight our business partners through our multiple banking delivery channels.ResponsibilitiesDevelop and automate software build and release process under the DevOps Read more
Model. Familiar with automation tools like Nexus, Bitbucket, Jira to schedule the software build, resolve build issues and release the software. Develop and maintain programming scripts during software creation, enhance the nightly builds program, perform static code analysis and manage software version releases. Maintain and manage the multi-platform of build environments, source code, change control, configuration management from build to deploy activities Development & operation of Continuous Integration & Deployment (CI/CD) pipelines Providing DevOps architecture implementation and operational support RequirementsBachelor's Degree in computer science, Software Engineering, Engineering or a related field Experience in Build and Release process Strong Scripting experience (Shell, Bash, Python, json, XML scripting and familiar ANT) Experience working with product development teams (including languages such as C/C++, C#, Java, .Net) will be an added advantage. Background in large-scale system administration and familiarity with open source technologies - SVN, Jenkins, JIRA, Bit Bucket, Nexus, Release Automation etc. Advanced knowledge of CM concepts (GIT workflow, branching, versioning & tags, etc) Broad understanding of the programming structure (makefiles, headers, code) and compilation process (compile, link) Experience with multi/hybrid platform (Linux, Windows, Unix etc.) build environments Experience working in DevOps teams, setting up automated build system and CI/CD Self-motivated team player who demonstrates initiative and flexibilityApply NowWe offer a competitive salary and benefits package and the professional advantages of a dynamic environment that supports your development and recognises your achievements.
Skills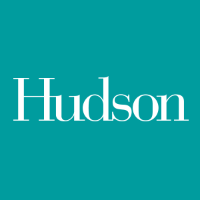 The Client Our client is a fast growing Company, they have disrupted the market and managed to expand themselves over various countries. Leveraging on new technologies in the market, they penetrate into the market place with excellence and professionalism with successful leaders within their space. They have recently expanded their team and are looking for driven and motivated individuals in Singapore. The client is now looking to recruit Read more
a dynamic Technical Support Engineer (Java & SQL) in Singapore. The Role Responsible for the definition, design, development and successful and timely completion of major new implementations of our customers. * Experience in application and understanding of Java & SQL language * Troubleshooting & diagnosing technical issues * Provide prompt and accurate resolutions to customers via interim fixes or minor bug fixes to minimize interruption to workflow. * Research and identify solutions to software and hardware issues * Ability to effectively prioritize and execute tasks in a high-pressure, fast paced, global environment * Ability to manage and speak with key stakeholders The Successful CandidateYou should have at least 3-5 years' work experience working with MNCs or start-up companies in the Technology field and be proficient in Java & SQL. You have had a proven track record of success in driving change, exploring new frameworks and have an extensive coding library on GitHub. The role is provides cloud computing and other technologies to small & medium sized institutions. The role requires hands on in Java, SQL, strong analytical & familar with remote desktop applications and help desk software (e.g: Freshdesk/Jira). Privacy Statement Data collected will be used for recruitment purposes only. Personal data provided will be used strictly in accordance with the relevant data protection law and Hudson's personal information and privacy policy.Please submit your application using the appropriate link below or email your CV in Microsoft Word format to Bryan.T(email) quoting SG146164. Bryan Teo Reg. #: R1980469 Hudson Global Resources (Singapore) Pte Ltd EA Licence #: 18S9265
Skills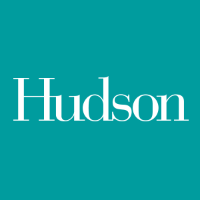 The Client Our client is a fast growing Company, they have disrupted the market and managed to expand themselves over various countries. Leveraging on new technologies in the market, they penetrate into the market place with excellence and professionalism with successful leaders within their space. They have recently expanded their team and are looking for driven and motivated individuals in Singapore. The client is now looking to recruit Read more
a dynamic Technical Support Lead (Java & SQL) in Singapore. The Role Responsible for the definition, design, development and successful and timely completion of major new implementations of our customers. * Experience in application and strong understanding of Java & SQL language * Troubleshooting & diagnosing technical issues * Provide prompt and accurate resolutions to customers via interim fixes or minor bug fixes to minimise interruption to work flow. * Research and identify solutions to software and hardware issues * Ability to effectively prioritize and execute tasks in a high-pressure, fast paced, global environment * Ability to manage and speak with key stakeholders * Be a good mentor and leader for team's technical support engineers The Successful CandidateYou should have at least 5-7 years' work experience working with MNCs or start-up companies in the Technology field and be strong in Java & SQL. You have had a proven track record of success in driving change, exploring new frameworks and have an extensive coding library on GitHub. The role is provides cloud computing and other technologies to small & medium sized institutions. The role requires hands on in Java, SQL, strong analytically & familiar with remote desktop applications and help desk software (e.g: Freshdesk/Jira). Privacy Statement Data collected will be used for recruitment purposes only. Personal data provided will be used strictly in accordance with the relevant data protection law and Hudson's personal information and privacy policy.Please submit your application using the appropriate link below or email your CV in Microsoft Word format to Bryan.T(email) quoting SG148668. Bryan Teo Reg. #: R1980469 Hudson Global Resources (Singapore) Pte Ltd EA Licence #: 18S9265
Skills Roles & Responsibilities• Experienced in application development using .Net technologies • Ability to review and analyze system requirements and prioritizing tasks • Ability to design, write clean, testable code using .NET programming languages, and implement the application • To handle Testing & deployment of applications into various environments. • Create and maintain application documentation • Skills Required: .Net Framework 4.0 (ASP.NET, ADO.NET), SQL Server 2014, Java script, XML, Read more
Angular JS, SSRS, Sonar, GIT, Confluence, Jira 6, Entity Framework.RequirementsDiploma, Bachelor, or Master's Degree in Information Technology or related studies Hands on development experience in .NET technologies Proficient in MS SQL Good understanding of object-oriented programming User/Client interaction on issue clarification/update/progressExperience in API (Web API or Restful API)Experience in Angular JS or higher versionTO APPLY:Interested candidates may send in their resume and cover letter directlyto [Click Here to Email Your Resume]and cc [Click Here to Email Your Resume]** We regret that only shortlisted candidates will be contacted **We respect your privacy and all communication will be treated with confidentiality.If you wish to know more about this position or explore other roles, please prepare your updated profile and get in touch with our consultants at 6232 8811 (EA License: 02C3423)Please note that your response to this advertisement and communications with us pursuant to this advertisement will constitute informed consent to the collection, use and/or disclosure of personal data by Manpower for the purpose of carrying out its business, in compliance with the relevant provisions of the Personal Data Protection Act 2012.Dianne Balmaceda Antonio (R1105287)Manpower Staffing Services (S) Pte Ltd (EA License: 02C3423)
Skills