Sign in or register for a JobTech account.
Jobs that require

knowledge management

skill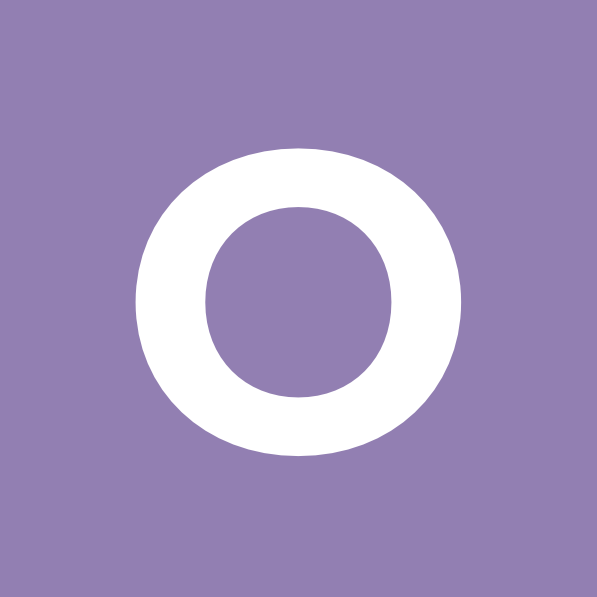 Roles & ResponsibilitiesAt NetSuite, the Competitive Intelligence Analyst is part of the sales team. Be prepared to work with the sales force to help win the deal. You will be THE expert on your competitor(s) and solely responsible for all insights and understanding of a competitor set and that responsibility does not end with educating the sales force on the competitor. You need to be prepared to present Read more
NetSuite vs. competitor X to our prospect, our partners and our systems integrators. You will be asked to compare our product with our competitor and answer deep functional differentiator questions. You will develop client-facing content and travel to client, prospect, partner and systems integrator meetings to add your knowledge and insight. While you will be building reusable content, the focus of this role is in support of deals which includes being comfortable with prospect and customer facing meetings and events.You will be responsible for the region's market, competitor and customer insight needs. This includes providing insight support by using all primary and secondary resources available. You are considered a member of the sales force you support and will regularly be asked to participate in staff meetings, group sessions, deal reviews, partner interactions and client-facing competitor reviews. You own the win/loss review process and that includes interviewing the prospects and customers on why we won/lost and bringing that knowledge to bear in future sales cycles.To do this you should have mastered all standard secondary resource tools and must be adept at engaging in primary research utilizing proven, validated research techniques. You should also understand what it means to support a sales cycle and the sales organization. You will be seen as an expert in your area of responsibility and will regularly be asked for recommendations or opinions.Responsibilities: • Sales Lifecycle skills: Engages throughout the entire lifecycle of the deal from the initial "attract" phase through "close" providing content, collateral, talking points, FUD, traps, win themes, differentiators, and pricing strategy to beat the competitor. Support can take many forms including coaching the sales force to presenting directly to the prospect. • Insight Generation skills: Proactively seeks additional analyses to flesh out findings. Integrates interesting patterns into a cohesive story.Maintains relationships with SMEs within the company and outside who can help with insight generation.Consistently informs research recommendations with a personal point of view. Uses professional experience to develop their own and their colleague's recommendations.Consistently develops compelling "so what's" and actionable "now what's" for the business • Business problem solving skills: Reframes requests to maximize their value even when the requests come from difficult constituents.Continues the scoping conversation throughout the project process to test interim findings/insights with the business partner. Is recognized by senior business partners for possessing exceptional business acumen and is proactively sought for advice. Captures opportunities to influence business decisions and strategies consistently. • Influencing skills: Focuses on relationship building as well as using strong scoping tools to uncover the problem even when not clearly articulated. Encourages debate around research recommendations and consistently advocates for their point of view. • Communication skills: Capable of presenting point of view. Owns the building and constant updating of relationship maps to understand the appropriate constituents to focus on.Creates presentations that focus on the insights that are clearly articulated with supporting data where appropriate.Leverages knowledge management tools or research communications to share insights broadly across the organization, with a particular focus on vertical and industry communities. Considers communication preferences and decision maker needs to tailor recommendation communication across audiences.Presents at Voice of the Analyst events (when applicable) and/or other meetings. • Synthesis skills: Takes ownership for stewarding the research team's knowledge base by continuously maintaining platforms on KM and/or collaboration platforms and other loci of knowledge.Works with business partners to compile current knowledge and identifies gaps that they need filled in order to make better decisions. Considered a valuable team member outside the research organization for their ability to compile and make sense of diverse data. • Foundational skills: Seeks information on new techniques through conferences or other learning sources.Proposes new/different research techniques. Actively seeks out training in emerging methods and techniques. Seeks out sources and learning events to grow business acumen and industry knowledge.NetSuite is an Equal Opportunity Employer, and all qualified applicants will receive consideration for employment, as NetSuite does not discriminate on the basis of race, color, religion, sex, age, national origin, disability, veteran status, sexual orientation or any other classification protected by Federal, state, or local law.RequirementsQualifications/Skills:• 10-15 years of experience in related field • Previous experience in ERP, CRM or other related software markets • Executive presentation and communication skills • Understand the sales cycle and working with a fast-paced sales organization • Ability to work independently but also work collaboratively on joint deals or group projects • BA/MBA or equivalent applicable work experience
Skills

Roles & ResponsibilitiesProvide supervisory support and guidance to the team.Responsible for the team's day-to-day operational activities.Monitor that all SLA performance and KPIs are met.Ability to analyse, provide explanation and mitigation plans if KPIs are not met.Follow up with 2nd level resolvers when there is a major outage.Give direction to the agents when there is a call surge.Plan roster / scheduling to ensure optimal support to customers.Analyse statistical information Read more
pertaining to team performance and make recommendations for improvement.Responsible for ensuring operational processes are updated and implemented.Conduct sharing sessions to communicate issues and changes to team.Conduct investigations on feedbacks received.Conduct regular call assessments and ticket reviews for quality improvement.Mentor/ coach agents.Manage staff morale. RequirementsDiploma in IT or relevant field.More than 5 years in IT Service Desk with 2 years of experience in IT Service Desk Lead / Manager is required.Experience in Service Desk Policies, Procedures and Knowledge Management establishmentExperience in Service Desk/Contact Center implementation preferred.Experience in staff training program developmentStrong people management, coaching and leadership skillsStrong analytical and project management skillsStrong team builder, able to build an organization focused on operational excellence.IT savvy and good knowledge of the use of PBX, IVRS, CRM and ITSM tools and systemsFamiliar with ITIL framework, especially on Service Desk, Incident Management, Problem Management.
Skills
Job Description\: 1) Future Smart events management, from conceptualisation to curation, marketing, admin / implementation and impact evaluation. 2) Digital Media Optimisation for programmes launch, marketing and post-programme knowledge management. 3) Conceptualisation of Future Smart leadership development impact and success metrics. Development of accompanying strategy. 4) Administration, evaluation and review of existing and pilot leadership and CX faculty programmesSpecial Skill Required\: 1) Data analytics2) Training impact evaluation3) Events Read more
management4) Digital marketing knowledge and skills preferred
Skills
/br>Applications Support Senior AnalystApplications Support Senior AnalystPrimary Location: Singapore,Singapore,Singapore Education: Bachelor's Degree Job Function: Technology Schedule: Full-time Shift: Day Job Employee Status: Regular Travel Time: No Job ID: 18067266Description BACKGROUND We are seeking an experienced Production Support Sr. Analyst within the ICG Production Support organization, specifically within Treasure & Trade Solutions (TTS) Technology.The Production Support Analyst is required to provide Level 2 support, perform assigned project work, and Read more
carry out Change & Release implementations for Global Payments Applicaitons.The candidate must have strong motivation to drive, lead and be successful in their endeavors, great teamwork and team building skills will be a key factor to the success of the team The ideal candidate should be technically astute, well organized, proactive and be comfortable discussing issues with business and technical users at all levels.The successful candidate should be able to implement and follow strategic management direction, committed to work on weekends to manage the Change & Release implementations, and work on strategic projects assigned within the Global Payments Applicaitons. KEY RESPONSIBILITIES Functional Responsibilities Responsible for all aspects of Incident and L2 support for the Global Payments Proactively monitor and provide tier-3 Production Support, resolving risks and issues and initiating corrective action plans as appropriate.Be proactive in monitoring trends and instituting continuous process improvement. Work on technology projects as assigned.Ensure process are clearly documented and staff are suitably trained Ensures essential procedures are followed and contribute to defining standards. Ensure appropriate monitoring and alerting processes are in place for the Production environment Ensure appropriate capacity and performance monitoring and review processes are instituted and executed.To provide regular communication to management and stakeholders of Production Support status for your applications, including risks, issues and mitigations.Able to analyze complex problems / situations and to propose simple solutionsCommunicate complex technical issues to business users in a language they understandManage a workload which is subject to changing priorities and demandsPromote effective knowledge management across the Global Payments Applicaiton Support teamsCollaborate effectively with cross functional stakeholders, sharing information and knowledge effectively Effectively communicate and interact with infrastructure and supporting technology groups across a distributed WinTel or Unix/Linux environment to drive problem resolution and service levels.Work closely with 1st & 2nd level support and development teamsto ensure team is meeting the business' requirements.Ensure team delivers on these priorities and communicated progress effectively to all stakeholders.Follow thru to ensure each problem is resolved according to SLA.Qualifications ESSENTIAL SKILLS Application Support Experience 5+ years' work experience in Technical Production Support roles preferably within a large scale, global financialservices organizationPrior experience in enterprise application development or support, capacity planning, optimization, re-engineering, performance fine tuning and cost optimization Demonstrate accountability, leadership, independent initiatives and willingness to lead and work with teams across multiple locations and time-zone. Strong team player with direct and matrix management skills. Flexible and being able to manage time effectively. Managing Multiple Applications Establishing ITIL best practices Processes and Procedures. Ability to Manage Change and Release implementation, Review and sign off on the all application related changes and ensure all the changes are deployment within the timeline and post implementation validation are performed. Experience in leading staff in a Production Support group in a high availability / mission critical environment.Experience in managing communications across business and technology stakeholders at varying levels across a medium to large scale enterprise.Preferred production support experience in banking industry Technical Skills Bachelor Degree or equivalent in relatedfield with 5+ years. Unix : 5-7 years IT Support experience with AIX or Linux Scripting : 3-5 experience writing Shell, batch, JIL or powershell scripts, writing SQL queries Middleware : Supported Websphere, Java and IHS applications Messaging : Supporting MQ and NDM. Tibco Support EMS/BW is a big plus Monitoring Tools : AppDynamics, Geneos ITRS, ELK experience is an advantageDeployment Tools : Have worked on enterpirse 1 click deployment tools Worked on Incident management and tracking tools. Experience in Autosys Job Scheduling and setup. Basic understanding of network topology, Firewalls and Load balancers. Basic understanding or PKI and SSL certificates Personal SKILLS Ability to work in an Offshore/Onsite environment Ability to learn new skills quickly with little supervision and ensuring the detail is of high priority Excellent communication and interpersonal skills with the ability to communicate well at all levels Efficiently and effectively manages work, time, and resources. Strong knowledge, understanding and application of project management principles and methodologies. Ability to work under high-pressure situations and effectively prioritize in a highly dynamic work environment that includes a global focus. Strong problem solving and program execution skills while being process orientated Self-motivating and delivery focused individual Ability to understand the big picture - can step back and understand the context of problems before applying analytical skills to address the issues. Proven ability to communicate and develop long lasting relationships with all levels of Management in a clear, concise manner.
Skills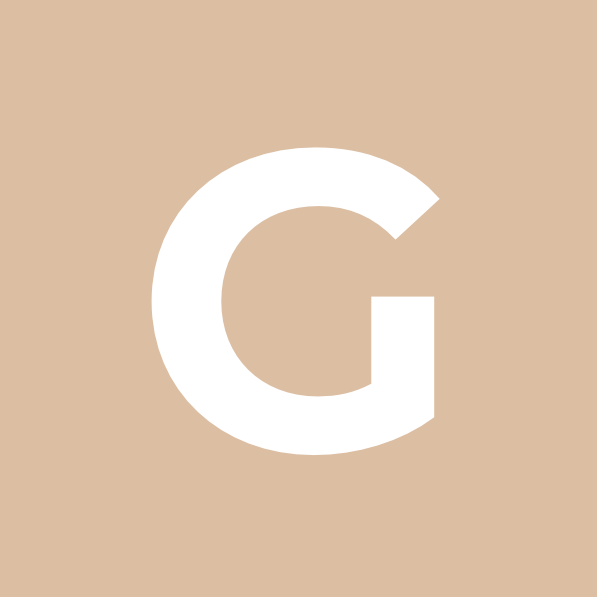 Roles & ResponsibilitiesCompany overview:Google is not a conventional company, and we don't intend to become one. True, we share attributes with the world's most successful organizations – a focus on innovation and smart business practices comes to mind – but even as we continue to grow, we're committed to retaining a small-company feel. At Google, we know that every employee has something important to say, and that every Read more
employee is integral to our success. We provide individually-tailored compensation packages that can be comprised of competitive salary, bonus, and equity components, along with the opportunity to earn further financial bonuses and rewards. Googlers thrive in small, focused teams and high-energy environments, believe in the ability of technology to change the world, and are as passionate about their lives as they are about their work. For more information, visit www.google.com/careers.The area: gTech (general)Google creates products and services that make the world a better place, and gTech's role is to help bring them to life. Our teams of solution-oriented trusted advisors support millions of customers globally. Our solutions are rooted in our technical skill, product expertise, and a thorough understanding of our customers' complex needs. Whether the answer is a bespoke solution to solve a unique problem, or a new tool that can scale across Google, everything we do aims to ensure our customers benefit from the full potential of Google products. To learn more about gTech, check out our "https://www.youtube.com/watch?v=HcjR6ZngQcw" video.The role: Global Customer Engagement Program Lead, Community and Social Platforms (Chinese, Thai) - SingaporegTech's Product and Tools Operations team (gPTO) leverages deep user, operational, and technical insights to innovate Google's Ads products into customer experiences that are so intuitive (or automated) that they require no support at all. gPTO partners closely with gTech's Support, Professional Services, Product Management, and Engineering teams to innovate and simplify our Ads products and build the productivity tools ecosystem for gTech users.Additional Role Description:The goal of our Engagement Platforms team is to provide our users the right information, in the right place, at the right time, by understanding the needs and behaviors of our audiences, developing our engagement platforms and knowledge management to deliver an efficient experience to users both internal and external and driving reach, adoption, and integration to maximize impact on our business goals. As the Global Customer Engagement Program Lead, you will be responsible for globally driving the success of advertisers through Advertiser Communities by developing programs and initiatives aiming to improve user/advertiser engagement in our various One-to-Many platforms. You will also deliver operations strategy and scale best practices, leveraging your knowledge of online media combined with effective communication skills, in-depth and continuous stakeholder management and analytical abilities to navigate through ambiguity and innovative processes.Responsibilities:- Develop a program to drive Community operational excellence. Design initiatives and programs to improve internal/external workflows and scale them globally.- Lead new innovations for the Global Community and Social programs, including process improvements, tools development, best practice sharing and sustaining community health in a data-oriented manner.- Manage, understand and report on Community and Social health and success. Analyze quantitative and qualitative feedback to identify trends and insights into user needs.- Lead the end-to-end delivery of strategic initiatives aimed to increase growth and engagement on the Community platform and the social channels, globally as well as for key focus markets.- Represent Google by maintaining a friendly, respectful and active presence online, thereby growing and managing the Community further and building a healthy relationship with our users and influencers.RequirementsMinimum qualifications:- Bachelor's degree in Business or related field, or equivalent practical experience.- 3 years of experience in project management.- Experience in online forums, social media and/or marketing communications.- Ability to speak either Chinese or Thai fluently and idiomatically.Preferred qualifications:- Experience in a customer facing role.- Knowledge about the Asia Pacific (APAC) Social Media Landscape.- Ability to tailor complex ideas into user-friendly messages.- Ability to draw conclusions from data and recommend actions.- Interest in scalable support and education, social media management, online communities and customer education.- Developed written and verbal communication skills. Demonstrated problem-solving, strategic and analytical skills.
Skills /br>UOB Customer Service Officer Join our Award-winning Contact Centre where we keep our customers' interests at heart, build trust and manage relationships. We drive to deliver customer-focused solutions. Responsibilities Ensures highest standard of service delivery to our customers. Maintains confidentiality of the Bank's customers and data. Identifies and handles customer enquires completely and accurately. Uses customer service and sales skills to optimize the opportunity of each customer contact. Read more
Educates the customer about the Bank's products and services and directs them toward available resources for self-help. Resolves customer complaints and problems to the satisfaction of the customer, and completes accurately the necessary documentation of complaints, issues and subsequent solutions. Ensure group compliance & control standards are observed and met in the execution of customers' transaction requests Uses technology and system tools as directed and within established guidelines. Ensures knowledge is up-to-date by participating in individual and team trainings, meetings and reading the information posted in the Contact Centre's knowledge management system. Keeps abreast with current issues in the banking environment and competitors' innovations. Suggests Contact Centre process improvements and participates in Contact Centre initiatives for increased effectiveness.Requirements Degree/ Diploma in any discipline Those without experience are welcome to applyExperience in Call Centre, Banking or Customer Service environment will be an advantagePossess a positive mindset with a "CAN-DO" attitude a and passion to deliver quality customer service Possess a pleasant voice, excellent communication skills and work etiquette Possess good command of written and spoken English. Ability to speak Mandarin will be preferred as the CSOs are required to work closely with mandarin speaking customers. Resourceful, proactive, results-driven, attentive to details and a good team player Proficient in PC skills including MS Office applications Ability to work on staggered/rotational shifts including weekends and Public Holidays to support 24x7 Contact Centre service operations
Skills
You are part of a team that oversees manpower planning and governance in MINDEF/SAF. You support reviews of proposals on organisational restructuring to ensure that resources are invested optimally. You also support manpower planning activities, through the collection and analysis of data. Additionally, you oversee reporting of establishment data to management, and are responsible for knowledge management of the branch. At the same time, you perform secretarial functions Read more
for the deputy director.You should preferably have a diploma in human resource, economics or engineering, with at least 1-2 years' relevant work experience. You should be a self-motivated individual, able to rationalise and analyse facts and arguments logically, and meticulous in executing processes and systems.(Candidates without a diploma but with relevant work experience may apply.)Only shortlisted candidates will be notified.
Skills
/br>Organisation Change Management ConsultantOrganization Change Management Consultant Purpose of the Role: The primary purpose of this role is to drive and deliver people focused outcomes for large scale, multi- dimensional, complex programs, to meet and exceed client requirements and to assist clients and their program sponsors achieve business objectives. This will be achieved by helping lead major business initiatives on behalf of the client, across multiple spans and Read more
layers, impacting one or more client business units. As a high value practitioner and thought leader, you will willing and able to contribute to developing client's IP and capability in respect of change management and organisation design. As a practitioner you bring deep experience that can contribute to methodology, training and tool development that can amplify and accelerate our speed and capability to deliver engagements for our clients. You will be an innovator who can contribute toward thought leadership that will enhance our brand and reputation in the market. This will also enable you to add value to offer and proposal development to stimulate and convert market demand. Job Responsibilities: Operate as an effective change management and/or organisation design practitioner on client sites, either as a sole Change practitioner or in leading a Change team.Work with Consulting teams and/or other Delivery Units to ensure: effective change strategy and plans, contemporary and multi-mode communications, articulation of change challenges and mitigation strategies, and driving of adoption through human centric design and effective immersion in technology or non technology solutions.Manage and motivate client stakeholders and team members to create momentum and a high performance culture respectively.Develop thought leadership to drive points of view in the market and contribute to business development through RFP/RFI responses and proactive offer development.Participate in practice building activity as a valued contributor to the change management community. This may involve recruitment, training and knowledge management activity to mature our capability and practitioners. Qualities, Experience and Skills: Industry - We are interested in strong change practitioners and thought leaders who have Financial Services, Telco, Energy, Mining or Utilities experience. We wish to speak to talent that has deep experience in one of these industries or who has demonstrated agility across one or more of these industries. We may also speak to practitioners with experience in other industries.Capability - We are interested in strong change practitioners and thought leaders who bring experience in driving a digital culture and in the client capability required to adopt new technologies and operate in contemporary ways of working.Consulting mindset - In addition to industry and capability skillsets you are a problem solver at heart. You know how to frame problems and break them. You are able to step outside your primary skillset and be comfortable and credible in adjacent skill sets, e.g. project management. In doing this you can be a transformation agent and not simply a change practitioner. Qualifications: Certification in change management such as Prosci®, PCI®, etc.Candidates interested may please apply directly. Alternatively, you can send in your updated CV/Resume in Microsoft Word format to spatel@morganmckinley.com.sg . Kindly note that only shortlisted applicants will be notified. Morgan McKinley Pte Ltd EA Licence No: 11C5502 Registration No: R1328720 Registration Name: Shrijesh Patel
Skills Responsible for availability, incident, problem and capacity management for the applications in scope Response and resolve incidents, problem and user queries through proper analysis Manage communication for Incidents (SLA breaches, Application Major Incidents, Logistics issue) and responsible for communications within team, manager and department Execute continuous service improvement plan, process improvement Ensures essential process / procedures are followed and contribute to defining standards. Communicate complex technical issues to Read more
business users in a language they understand Contribute in effective knowledge management best practices within team and organization Work closely with 1st & 3rd level support and development teams to the incidents, problem and users' queries are resolved within SLA Must have: Minimum 4 years of experience working in Banking IT industry support. Experience in internet banking applications and mobile banking applications. Previous Development or System Administration (Linux, Unix, Oracle) experience preferred. Strong team player. Flexible and being able to manage time effectively. Able to work with sense of urgency under multiple deadlines and successfully organize and complete tasks with minimal supervision. Experience in L2 / L3 support in a Production Support group in a high availability / mission critical environment. Strong understanding of ITIL methodology Personal Skill: Ability to work in a team environment Ability to learn new skills quickly with little supervision and ensuring the detail is of high priority Excellent communication and interpersonal skills with the ability to communicate well at all levels Strong problem-solving skills while being process orientated Self-motivating and delivery focused individual Ability to understand the big picture – can step back and understand the context of problems before applying analytical skills to address the issues Proven ability to communicate and develop long lasting relationships with all levels of Management in a clear, concise mannerEssential Technical Skill: 3-4 years' experience with Distributed Technologies – Unix/Linux, MQ, Weblogic, Java, Oracle, connect-direct Strong understand of web application architectures and protocols 2+ years' experience supporting native iOS / Android applications in large Production environments Hands-On experience in writing / debugging scripts, code, and database queries Software Engineering & Change Management Solid understanding of resiliency and redundancy designs Interfaces and Messaging systemsInterested candidates can forward their CV in MS Word Format to Cheryl.F(email) Only shortlisted candidates will be notified.
Skills Roles & ResponsibilitiesResponsible for availability, incident, problem and capacity management for the applications in scopeResponse and resolve incidents, problem and user queries through proper analysisManage communication for Incidents (SLA breaches, Application Major Incidents, Logistics issue) and responsible for communications within team, manager and departmentExecute continuous service improvement plan, process improvementEnsures essential process / procedures are followed and contribute to defining standards.Communicate complex technical issues to business users in Read more
a language they understandContribute in effective knowledge management best practices within team and organizationWork closely with 1st & 3rd level support and development teams to the incidents, problem and users' queries are resolved within SLAMust have:Minimum 4 years of experience working in Banking IT industry support. Experience in internet banking applications and mobile banking applications.Previous Development or System Administration (Linux, Unix, Oracle) experience preferred.Strong team player. Flexible and being able to manage time effectively.Able to work with sense of urgency under multiple deadlines and successfully organize and complete tasks with minimal supervision.Experience in L2 / L3 support in a Production Support group in a high availability / mission critical environment.Strong understanding of ITIL methodologyPersonal Skill:Ability to work in a team environmentAbility to learn new skills quickly with little supervision and ensuring the detail is of high priorityExcellent communication and interpersonal skills with the ability to communicate well at all levelsStrong problem-solving skills while being process orientatedSelf-motivating and delivery focused individualAbility to understand the big picture – can step back and understand the context of problems before applying analytical skills to address the issuesProven ability to communicate and develop long lasting relationships with all levels of Management in a clear, concise manner RequirementsEssential Technical Skill:3-4 years' experience with Distributed Technologies – Unix/Linux, MQ, Weblogic, Java, Oracle, connect-directStrong understand of web application architectures and protocols2+ years' experience supporting native iOS / Android applications in large Production environmentsHands-On experience in writing / debugging scripts, code, and database queriesSoftware Engineering & Change ManagementSolid understanding of resiliency and redundancy designsInterfaces and Messaging systems
Skills