Sign in or register for a JobTech account.
Jobs that require

leadership

skill
At Hatch Asia, we are all about making human connections. We've been in your shoes. We make it our priority to understand the unique aspirations and anxieties you go through. Career goals, anyone? Let us put you at the forefront and support you in your job search.
We are hiring an experienced HR professional for our HR Consulting Division.
This role provides work flexibility and focuses on working with corporate clients on HR consulting projects. This is not a sales function and we prefer someone with the experience in implementing performance competency framework, compensation and benefits implementation and leadership development.
We welcome partners and talents seeking flexible work arrangement.
The Challenges
Initiate and lead human resources programs and projects
Work with clients on pre-sales consulting scope (defining the scope of consulting work, understanding current challenges etc)
Formulate strategic and practical plans to address customer's human resources pain point
Prepare presentation materials for pre-sales proposals and solutions provided
Understanding the client's issues and provide solutions in a consultative approach
Work internally with the team on milestones and project delivery timeline
Help establish control systems for compliance with business methods and HR practices
Review systems and processes and make modifications to address issues
What It Takes
Minimum Bachelor Degree in HR or relevant discipline
10 years of HR experience in leading policy or program change for mid to large organisations
Good consultative approach when dealing with senior stakeholders
Good communications skills and the ability to deliver the presentation to senior stakeholders
Experience in performance management framework, Compensation & Benefits Re-design or Organisational Development
Interested candidates, please click the "Apply For This Job" Button.
All information will be kept in the strictest confidentiality.
Only shortlisted candidates will be notified.
Employment Agency No : 11C5794
Skills
Report to CFO to work with their technology transformation.
Operational supports to the entire group in Region
Focus on ERP project for two production bases.
Lead and train the IT team members in Region
Security control on internet and intranet within the group.
Strong leadership and technical knowledge to guide/train team.
Requirements
15+ years in IT industry, at least 5+ years in the leading position.
Experience in managing IT operations, projects and teams.
Strong technical background and hands-on experience on ERP project monitoring.
Experience in the manufacturing or textile industry
Interested candidates who wish to apply for above position, please send us your updated resume to jeffn@gemini.sg We regret only shortlisted candidates will be notified.
EA 12C5083
Skills
Involved in palm oil research activities including modelling production estimates and project evolution of demand to all destinations (palm and vegoils into Asia). Actively assist the local and global commercial team in their trading strategies and decision making. Actively participate in crop tours and manage the crop tour team based in Indonesia.
THE ROLE
In charge of keeping origins' Palm oil SnD up to date, including forecast of short/long term production, food/ industrial/ biofuel demand adjustments in both domestic and international markets reflecting realities (price/policies/currencies, etc.) and alignment with research teams at all destinations.
Work closely with Singapore Palmoil commercial team in designing commercial strategies, update them regularly on palmoil SnDs updates, as well as Asia vegoil related SnDs change (China/India in particular), and produce ad hoc analysis.
Coordinate all crop surveys with the Indonesian team as well as participate in a portion of the surveys (about 3x per year).
Generate conclusions from crop tours' measurements and report them to stakeholders.
Keep track of various relevant statistics with the help of the Indonesian team, including MPOB updates, Indonesia exports, monthly precipitations, maintain the palmoil production model, keep track of price movements, import parities, and biodiesel policies and economics, supervise lineups analysis.
Work closely with research colleagues across the world on the various aspects of the vegoil market, stay actively connected on changes.
Oversee demand for other oils into Asia.
Improve current data analytics and quality, develop new knowledge and create new models and approaches where needed.
REQUIREMENTS
Bachelor's Degree with at least 5 to 8 years of experience in palmoil market research
Strong statistical and analytical skills, including understanding of data management and best practices
Fluent in spoken and oral English, spoken Chinese and/or Bahasa is a plus
Willing to travel and participate in crop surveys
Efficiency in Excel capabilities, programming skills is definitely a plus (Python)
Some management experience in managing a team
Skills
Lead one or more project teams to enable the client to realize business value from the latest technologies
Build and sustain trusted advisor-client relationship with clients, and shape our clients' business/ IT agenda
Grow Accenture TC business, develop market-leading capabilities and provide thought leadership in technology consulting services
Mentor practice team members and lead practice growth initiatives
Requirements
Master Degree in Business Administration
More than 10 years of relevant technology consulting experience.
Experience of driving large scale digital transformations.
Industry agnostic experience on platform advisory.
Experience with SAP or Oracle Platforms.
Experience of one or more of emerging technologies/ methodologies - Agile, DevOps, Artificial Intelligence,
Automation, Blockchain, Cloud, Data/ Analytics and Security and IoT
Analytical and problem-solving skills
Stakeholder management and relationship building skills
Exceptional written and verbal communication skills
Program/ project management skills
Willing to relocate
Interested candidates who wish to apply for above position, please send us your updated resume to jeffn@gemini.sg We regret only shortlisted candidates will be notified.
EA 12C5083
Skills
SME in (MM) Material Management, (SD) Sales and Distribution and (LE) Logistics Execution
Provide consulting services to clients in an efficient and effective manner
Primary focus on SAP MM, SD and LD ,and integration with other modules, delivery workable solution to meet clients' business requirements
Primary accountable for MM, SD and LE deliverables. Carry out all phases of the project, from Business Blueprint (including detailed design), Realisation (including Configuration, Data Migration, Testing & Training), to Final Preparation & Cutover/Go Live support, and Transition to Support
Run and facilitate workshops to carry out Business Analysis and detailed design of Business Solutions
Define business goals, scoop of work and scope of change initiatives; outline and translate specifications of business requirements (FRICE functional specifications); and provide solutions to a level that enables effective delivery of agreed scope of work or changes
Configure the system to meet design and business requirements
Perform unit testing on all processes (embracing planning, design, management, execution and test scripts) and provide assistance and issue resolution for System Integration and User Acceptance testing using appropriate techniques that conform to agreed project standards.
Assist with Data Migration including preparation, guidance to customers, writing upload programs, and loading data
Facilitate logical integration testing with order related SAP modules and interfaces in order to verify end-to-end business process
Develop (embracing planning, design & documentation) and execute training as required
Carry out applicable Change Management Processes as pre-defined by Project Manager
Prepare and conduct project handover to Support Consultant
Apply and utilise Industry and Business Best Practice knowledge and tools
Adhere to corporate standard, security guidelines and sustainability, and deliver within time constraints
Identify sales opportunities at existing customers and communicate internally to management team. Support presales effort as needed in response to proposals, and conduct demonstrations and presentations.
Ability to define solution to meet customer requirement
Established experience working on customer sites managing and delivering quality technical services against formal service levels and timeframes
Strong demonstrated presentation and facilitation skills:
Proven ability to support MM & SD pre-sales activities including:

Preparation of solution market content
Preparation of sales proposals and statement of work documents including project resource plans and effort estimates
Carry out systems demonstrations

Capable in building, establishing and maintaining trust, and strong, productive and effective relationships, including with clients and ability to work collaboratively with diverse stakeholder groups and individuals
Ability to provide leadership and mentoring
Requirements
Degree at least 5 years' experience as SME with SAP,MM,SD and LE implementation
Experience with either 3 large projects or 5 medium-sized projects (End-to-end Implementation of SAP MM, SD and LE)
Collaborate closely with Developers, writing Functional Specs and testing Forms Reports, interfaces, Conversions, Enhancements and Workflows
Take full ownership and responsibility for the stream deliverables, including integration points with other modules and teams
Ability to Outstanding functional knowledge and gap analysis experience; detailed understanding of business operations to ensure the best solutions are provided to our custom
Demonstrated ability to extract, scope and document requirements and translate these into technical specifications
Experience in troubleshooting of process problems and technical developments, as well as implementation of new functionality
Enthusiastic about learning new SAP-related technologies
Adaptable to the consulting lifestyle with flexibility to travel which may be minimal or extensive depending on project requirements
Exceptional skills in managing stakeholder expectations
Knowledge and experience with other SAP Logistics modules, SAP ByDesign, HANA or Fiori in relation to MM & SD will be advantage
Certified in SAP MM and SD is a MUST
Interested candidates who wish to apply for above position. Please send us your updated resume.
We regret only shortlisted candidates will be notified
Skills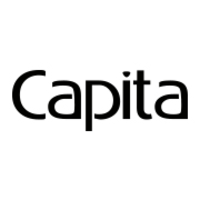 As the CIO, you will lead the design, implementation and evaluation of the core platform and oversee its development. You will be expected to meet with key stakeholders including partners to help translate system and platform integration requirements into actionable items for the development team. You are to ensure that technologies are used efficiently, profitably and securely. This role reports to the CEO.
Therefore, coming from a mid-large sized organisation and working as a Head of Development, Chief Information Officer or Head of IT position previously would be advantageous. Aside from technical responsibilities, the CIO's responsibilities will also include implementing and managing the company's relationships with 3rd party suppliers, external creative agencies and vendors.
Responsibilities
Overseeing IT Policy, Process Flow, KPI, Team Structure and Vision Development
Team leader and owner of the overall design and architecture of the core platform.
Drive the vision and overall strategy of the Marketplace, AI and Microservice platform
Full Software Development Life Cycle (SDLC) including roadmap planning, requirement
specification, systems design and integration.
Manage a team of geographically dispersed in-house and outsourced developers.
Technical Strategy - creating and maintaining the company's strategy in line with stakeholder needs and in keeping with current best practice
Be effective in growing this team up to 60+ FTE's over the next 20 months
Work with internal and external partners to integrate systems.
Ensure data security and system uptime.
Reporting directly to the CEO, produce monthly / quarterly reporting for both clients and the
management team
Manage relationships with partners/vendors, customers and internal stakeholders
Champion the company and its products at speaker events and conferences
Requirements
Bachelors or higher degree in Computer Engineering, Supply Chain or MBA
At least 12 years of solid technology, team management and architecture experience 5+ years
Java/J2EE programming experience
5+ years relevant experience as a Technology Lead/Architect
New Product developing experience in Supply Chain or Ecommerce industry
Strong understanding in object-oriented concepts, design patterns, and algorithms
Domain knowledge of Data Analysis, AI, Machine Learning, Smart Cities, C2/C4i, Telematics/M2M, IoT, Environmental Monitoring solutions
Familiarity with Scrum / Agile development frameworks
Expertise troubleshooting data quality issues, analysing data requirements, and utilizing big data systems.
Ability to demonstrate strong collaboration skills and strategic thinking
Experience working with geographically dispersed teams
Excellent cross-cultural verbal and written communication skills
Interested candidates, who wish to apply for the above position, please send us an updated copy of your resume to tech@capitasingapore.com

We regret to inform that only shortlisted candidates will be notified.
Skills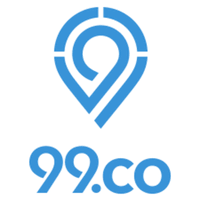 99.co is looking for an Operations Lead to join our diverse team of people who are passionate about taking the real estate industry properly into the age of technology through innovation and a desire to solve its multitude of challenges.

Being a data and processes enthusiast; you will be doing more than just verifying and processing data. You'll also be responsible for sourcing data, cleansing, inserting and assigning; accuracy and speed is imperative. You will partner closely with the product and business teams to identify new opportunities and translate data to useful new product features; steering and guiding the company in making effective product and business decisions.

Checks will be made against the details of the data to ensure it meets the requirements then a judgment made as to whether it meets the criteria for being added into the database, so confidence and judgement in what makes great data is a must.

What you'll do:
Hunter and Seeker: Alternative sources of data, whether online, via business partnerships/exchange, or via manual collection of primary sources
Manage all aspects of collecting, auditing, and editing of raw data, including print and digital
Ensure that all data is stored in an organised manner and properly backed up
Be in charge of recurring data imports into our database
Work with the wider product team to ensure all data collected is properly processed and productised
Think of the best way to make use of the vast amount of raw data we have acquired (what information to transcribe, what data types to use, how to match them, how they should be presented to users, etc.)
Periodically QA our databases to ensure that our data is accurate, complete, and up-to-date
Create and manage secondary databases to store additional information whenever applicable
Taking lead on projects, as needed.
What you are/have/will be:
Proficiency in Microsoft Excel is absolutely required
Basic understanding of basic data modelling and database concepts
An extremely detail-oriented personality and the ability to keep track of vast amounts of data
Excellent communication skills, both written and verbal
The ability to work in a fast-paced, culturally diverse environment, and prioritise among competing tasks/errands
The ability to plan for the long-term, taking into account that projects might need to be scaled indefinitely
Strong project management and leadership skills; prior experience in coordinating and executing a project for 6 months or longer is a +
A sense of responsibility and accountability, and the drive to execute a project to completion
Detail-oriented or someone who reads everything and will paste an html peace character somewhere in your application ;)
Skills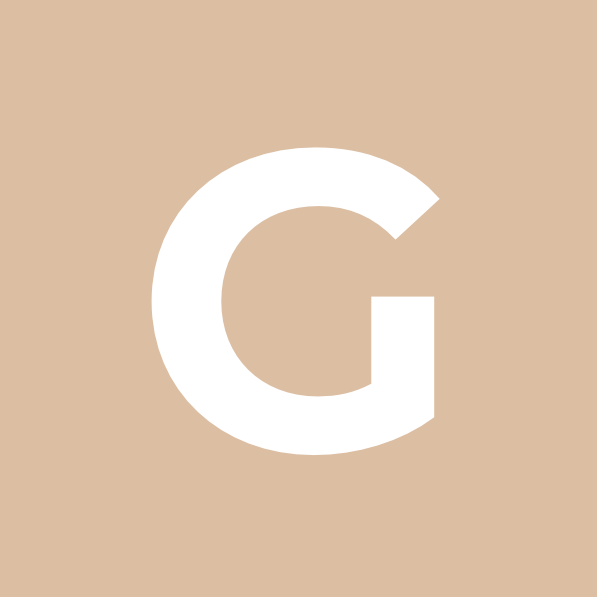 Ability to lead and establish integration scheme to meet technology electrical performance requirement Good technical presentation skill for customer and discuss with cross functional team. Successful experience in technology eFlash establishment in advanced technology nodes, e.g.45nm, 40nm Ability to translate customer/marketing requirements of yield, reliability and performance into process integration deliverables for successful technology delivery to technical specs Lead working meetings and find solutions to process integration issues Read more
Consistent external publications or recognized expert in specialized areaQualifications:PhD / Masters /Degree in Electrical / Electronics / Physics/ Material Science / other engineering At least 10 years experience in process integration Experience Knowledge in 45 nm or belowIC fabrication, and eNVM Customer engagement for product Process device and module experience would be an added advantage and desirable Knowledge of eNVM performance and characterization a plus Strong leadership qualities. Good communication skills with an open attitude as team player Strong technical knowledge and Good decision making Coach engineers in advance skills and manage with trust and respect Effectively managing and developing staff to perform to their utmost potential while delivering GLOBALFOUNDRIES's objectives Developing an understanding of GLOBALFOUNDRIES's business process and ensuring achievement of objectives
Skills

Roles & ResponsibilitiesTripAdvisor's mission is to enable travellers around the World to unleash the full potential of their every trip. We are relentless in innovating new products, creating new content often with our partners to enrich our travellers' experiences and help identify the best deals. We love empowering our people and travellers alike.Why is this role exciting for you:Are you passionate about Travel and loves checking out new Read more
shopping 'IT' spots to discover the latest best buys? Would you love working for a globally beloved, industry-leading website? Are you an 'influencer' and love to help travellers find options to satisfy their retail needs? Are you driven by making an impact? If so, we would like to talk to you about joining TripAdvisor newest team as a Senior Ops Lead.In this role, you will enable TripAdvisor's newest vertical, Retail. A premium content led product to help travellers find the best place to shop in, discover featured brands and best deals. You will lead a team to manage all operations and administrative to support the sales team.Who you are:TripAdvisor is seeking for an experienced Account Management and Digital Ops lead to collaborate with Sales Managers to bring campaigns to live.The ideal candidate will have Operations and Account management experience in an industry vertical, digital, retail or ecommerce will be a plus. You will have strong organizational skills to manage multiple requests and prioritize workload.You will love engaging with multiple stakeholders to resolve, organize and setup billing, contracts and working with Product teams to get campaigns to live using internal tools. Sales/Media experience in advertising and experience in the multi-channel/omni-channel retail industry will also be a plus. A strong 'can-do' spirit that drives a self-starter is a must.You will be comfortable in dealing with data, organizing and pulling from internal data tools. You will have an aptitude to organize this data into presentation formats.Key Responsibilities:Work with clients to obtain creative materials for scheduled buysMonitor for campaign delivery on a monthly basis in addition to optimizing for performance in accordance to the client's KPIsProvide varying levels of reporting on a monthly basis to Sales Managers on active campaigns in preparation for QBR with the clientsDevelop and construct decks for Sales Managers in order for the Sales Team to prospect and analyze sales territory to develop new business opportunitiesWork alongside Sales to identify new leads, setup meetings and follow through on campaign management.Assemble post campaign wrap-up Reports in order to obtain incremental revenueResponsible for client monthly Billing Reconciliation in addition to working with the TripAdvisor Accounting Department to resolve billing issues and generate timely invoices.Managing internal content tool for managed services and/or assisting clients to utilise content tool.Thorough knowledge of site specifications and analytics RequirementsThe ideal candidate is:Passionate about travel and how it continues to grow and change across the worldHighly motivated, capable of moving multiple projects forward rapidly on your own with a manager located remotelyTalented in analysing data, identifying insights and developing them into compelling presentationsExperienced and comfortable working in Excel and summarising findings in PowerPointWell-presented, lucid and able to put together coherent arguments and support them with relevant examplesAttentive to detail and experienced managing operational tasks in a digital environment – at an agency, client, or publisherAlways on the lookout for information, developments and market news to help the team sell more effectivelyComfortable working as a team player on an energetic, international teamPerforms well in a fast-paced, highly changing marketplace and driven to meet and exceed the team's expectations/demandsAble to work to a deadline, prioritising workloads according to different criteriaExcellent spoken/written English, with a strong working knowledge of other major languages also preferredEssential skills:Experience in supporting global sales team across variety of markets with large recurring revenueExperience in operational activities, account management and enabling Sales success.Excel, Word, PowerPoint and general computer skills are fundamental to this roleFamiliarity and knowledge of digital media and the internet strongly preferred
Skills The Big Data Analytics Centre is a business function that leads the transformational build, use, and deployment of the banks next generation analytics capabilities and infrastructure. This exciting role will play a pivotal part as an Analytics Centre of Excellence that will take analytics to the next level through use of latest data and analytics technology currently being deployed. You will work either individually or in project teams Read more
to help the organization progress towards a self-service data discovery culture. In this role you will be part of the Big Data Analytics Centre, and will aim to deliver new insights and bring analytical practices to life through data visualisation, intuitive dashboards and data modelling to support the adoption of analytics into the decision making process across the entire organization. This is a unique role where the right candidate will be able to make a significant and visible contribution within a short period of time. Job Responsibilities:Lead the Analytics Centre of Excellence to cross train team members, business users, and ensure business user adoption of analytics and supported tools. Develop and deliver the regional data analytics strategy for UOB, including establishment of an international team of data analytics professionals that drives Business Intelligence and Big Data Support group wide business units locally and across borders in developing data analytics solutions and roadmaps Manage and lead delivery of analytical solutions including analytical deep-dives and dashboards to help businesses leverage their internal data assets for strategic decision making Provide consultative support to stakeholders and senior management through use of data analytics and also in deployment of data analytics capabilities Support portfolio management with in-depth analysis of key segments and business drivers. Support the Enterprise Data Architecture and Governance Program and Big Data Program to develop the Analytics Capabilities and drive the Change Management agenda for the group. Drive innovation initiatives under the business leadership team's guidance and directives. Support business users and senior management through use of AI and Machine Learning and also in deployment of overall data analytics capabilities. Job Requirements:Min Postgraduate in Statistics, Mathematics, Engineering , Computer Science or a related field Min 10 years working experience in Analytics or Business Intelligence function Strong experience in Business Intelligence solutions including Power BI and/or Qlik Strong experience in strategy development in relation to the application of analytics in business strategies Strong knowledge of data visualization, UI and UX design Knowledge of big data ecosystems (e.g. Hue, Hive, Impala), SQL, data warehousing, and data modelling a strong plus Strong leadership and team management capability with experience in training and conducting user enablement sessions would be a plus. Experience in banking or consulting industry, with experience in Finance or Risk Management a strong plus. Good written and verbal communication skills and demonstrated success presenting in a clear and compelling manner to cross-functional stakeholders that persuades action Have an understanding of project management and business processes to help drive organizational results Ability to work and thrive in a dynamic, team-oriented environment
Skills