Sign in or register for a JobTech account.
Jobs that require

legal/business law

skill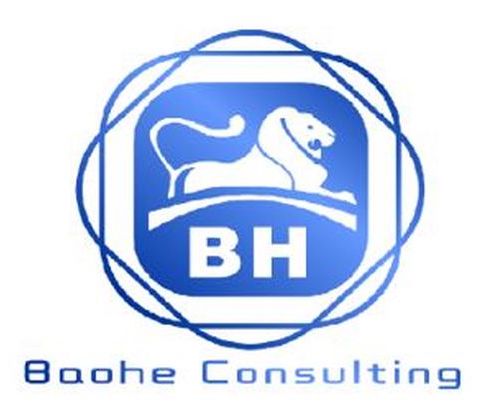 Job Responsibilities:
Manage end-to-end project life cycle from briefing, creative development to delivery for large marketing projects.
Serve as main point-of-contact on projects and marketing campaigns.
Identify roles and responsibilities within projects, develop and manage project timelines, detail workflow execution, ensure deliverable is on time and on target.
Prepare comprehensive project scopes (deliverables, schedules, budgets, resources, equipment, etc.).
Clearly communicate expectations and action items throughout the project life cycle for all contributors within Creative teams and Requesters.
Identify and articulate risks and concerns with management and stakeholders with solutions oriented mindset.
Lead project kick-off meetings with stakeholders and cross functional creative teams.
Think strategically about communication in order to negotiate project schedules, manage expectations, educate stakeholders and resolve issues.
Manage communication and scope of work for out of house creative support and vendors. Responsible for estimates, contracts, budget and legal approval.
Develop critical issues documents; update and change as needed, communicate changes to the team.
Ensure project status meetings happen regularly.
Prepare billing and forecast income.
Prepare functional specifications with project developers.
Provide Clients with all production schedules and critical milestones.
Mentor, coach and develop direct report(s) by creating individual development plans, providing on the job learning.
Meets with clients to understand goals, review audience insight, key messages and product/service differentiators to inform the development of customer-focused content.
Expertly writes content specific to all channels and manages the content review process.
Works closely and brainstorms with project teams to develop creative elements.
Pitches creative concepts and copy to clients.
Revises copy and concepts as required.
Exceptional ability to write powerful and inspiring copy for integrated, multi-channel campaign tactics.
Detail-oriented, accurate, and thorough.
Knowledge of proper English grammar and usage.
Stay abreast of current communication trends, effective methods of digital communication/delivery, and digital marketing tactics.
Communicate and translate data into clear, concise, and compelling message to the target audience.
Support the adoption of best practices for effective concept and messaging development and measurement.
Write creative, powerful and persuasive copy for integrated campaigns and marketing deliverables across all channels (print, digital, and multimedia/videos).
Work with product, creative, channel and digital marketing to understand B2B and B2C segments, go-to-market strategies, unique selling proposition, customer research, and competitive advantages to create compelling campaigns and messaging that delivers against marketing objectives.
Deliver production of creative products including online/digital marketing collateral.
Provide leadership, direction and guidance to the project team, and able to work well with business and technical managers, to ensure business capability provided conforms to user requirements, while adhering to overall architectural roadmap.
Responsible for procurement, vendor and contract management for outsource implementation and consulting partners.
Evaluate the outcomes of the project as established during the planning phase, actual implementation issues.
Be the go-to person between our Product Team and the Marketing Team.
Be the strategic mastermind behind product launch strategy based on new product requirements and data.
Job Requirements:
5 to 7 years of experience in an interactive project management role, working closely and liaise with cross-functional team of Graphic/ Creative Designer, Web UX/ UI Designer, Copywriter/ Content Creator, Developers, etc and Coordinators to fulfil client requests and expectations.
In-depth working knowledge of marketing conception, multi-media design and brand marketing.
Proven in managing and delivering on large scale marketing campaigns.
Technical knowledge in multimedia, print production and video production.
Be a demonstrated self-starter and work well within a highly collaborative, multi-disciplinary team.
Show a clear ability to work autonomously, with solid decision-making skills.
Superior project timeline development, risk assessment and prioritization skills.
Seasoned at managing multiple complex projects simultaneously.
Ability to work efficiently in a fast-paced environment under pressure.
Strong mastery of writing, copy editing and proofreading skills
Some experience with, and working knowledge of, search engine optimization (SEO) strategies and tactics.
Solid project management and facilitation skills; strong knowledge in project governance, processes and standards.
Skills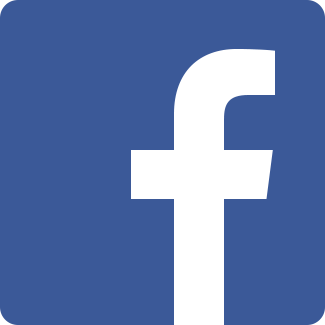 Facebook's mission is to give people the power to build community and bring the world closer together. Through our family of apps and services, we're building a different kind of company that connects billions of people around the world, gives them ways to share what matters most to them, and helps bring people closer together. Whether we're creating new products or helping a small business expand its reach, Read more
people at Facebook are builders at heart. Our global teams are constantly iterating, solving problems, and working together to empower people around the world to build community and connect in meaningful ways. Together, we can help people build stronger communities — we're just getting started. RESPONSIBILITIESLead multiple work streams and/or project teams to execute against project plansPromote, manage and deliver the continuous improvement of project activities and deliveryDisplay effective organization skills and manage multiple and sometimes competing prioritiesDemonstrate strong capabilities to engage directly with Legal leadership on strategy and be able to pivot to granular detail within working teamsFacilitate requirements gathering and drive creation of integrated project plans and timelinesPropose solutions to manage client expectations and manage scope throughout the delivery of the projectDrive standardization of delivery and activities to provide efficient serviceDemonstrate sharp attention to detail in executing and reviewing work products to ensure the highest quality deliverables in the allotted timeframeIntegrate and synthesize information from multiple teams, including legal and policy domain knowledge, in order to analyze complex issues, mitigate risks and solve problemsTravel as needed (up to 10% depending on location and assigned projects) and occasionally internationallyMINIMUM QUALIFICATIONSBachelor's degree in Business, Management, Technology or a related field5+ years of program/project management experienceExperience working on legal, compliance, privacy, and/or security related projectsExperience leading departmental and enterprise-wide projectsExperience managing a diverse set of stakeholders and cross-functional teams from project initiation through closePREFERRED QUALIFICATIONSExperience in project management roles within the technology or professional services industriesKnowledge of the regulatory landscape and trends impacting technology companies in EuropePMP, CAPM, or other relevant project management certification(s)
Skills

Roles & ResponsibilitiesThe Head (Talent Management) establishes the overall talent management strategy and framework to identify the right talent and drive organisational success. He/She develops career development frameworks and programmes to provide fulfilling career opportunities foremployees. He/She works with senior business stakeholders to develop succession plans for business-critical roles in the organisation.He/She establishes the policies and guidelines for retirement and exit. He/She also reviews the business impact of Read more
redundancy, retirement and exit decisions. He/She advises senior business leaders in managing and communicating sensitive talent decisions. As a department head, he/she sets the direction and goals for the team. He/She incorporates Skills Frameworks across the organisation's talent management plans.He/She is a forward-thinking and influential leader who is able to use knowledge from various sources to make decisions and address multi-faceted issues. He/She has the desire to motivate employees and develop talent capabilities. He/She shows diplomacy when interacting with stakeholders at various levels.Requirements~ Advise business leaders on exiting employees in a professional manner, taking into account organisational needs and legal obligations ~ Advise on labor policies, employment legislation and their applications to senior business leaders to facilitate their understanding of compliance requirements ~ Advocate diversity and inclusion campaigns to raise awareness and foster an inclusive employment culture ~ Align objectives and goals with internal stakeholders beyond the team and external stakeholders to yield mutual benefits ~ Align talent management programmes with Skills Framework components ~ Approve recommendations on changes to the function's operations and the required resources ~ Approve workflow improvement solutions and recommendations for the Talent Management function ~ Assess the current capabilities of talents versus the capabilities required for the future to provide insights on potential gaps, and recommend ways to address the gaps through a talent management programme ~ Assess the extent of in-house HR analytics capability and engage with external providers of benchmarking analytics services to supplement identified gaps ~ Champion HR activities with a global mindset while being aware of local culture sensitivities and needs ~ Communicate an understanding of the business environment in order to view problems and requests in the context of the long term goals and objectives ~ Communicate HR and business strategies using clear language that engages others in the view of the future ~ Conduct a diagnosis of HR function effectiveness in addressing the current and future needs of the business and the people ~ Construct robust and comprehensive succession plans, taking into account current and future business plans to build talent and leadership pipeline that is sufficient for business continuity ~ Create high impact, consistent and accurate messaging using appropriate tools to drive engagement, aligned with the organisation-wide communications strategy ~ Demonstrate situational awareness in managing individual and group communications regarding employee exits ~ Design a target operating model for HR by analysing the merits of different service delivery structure and system architecture, as well as by assessing costs and benefits of adopting HR technology solutions ~ Design career development framework and programmes with reference to relevant Skills Framework that applies to organisation's workforce ~ Develop a service management framework, incorporating service quality standards, service level agreements, and service excellence metrics ~ Develop a strategic talent management framework to identify talent profile, develop key talent and retain the right talent to meet the current and future organisation needs ~ Develop and drive re-employment strategies and policies to enable re-employment of employees beyond their retirement age ~ Develop career development strategies that build a strong local core of people to address the organisation's current and future business needs ~ Develop guiding principles with business leaders to advise on business critical positions for succession planning that would meet current and future business needs ~ Develop/Establish a business case for alternate HR policies to minimise the impact of redundancies due to business restructuring, including process or job re-design, training or re-skilling and redeployment ~ Employ negotiation and conflict management skills to help different parties achieve their desired outcomes ~ Enable business leaders to coach and mentor talent ~ Engage with business leaders to seek clarity on business strategy and coach business leaders to steer career goals and aspirations of the workforce towards greater alignment with the current and future business needs ~ Engage with senior business leaders to evaluate the ongoing viability of the succession plans ~ Establish long-term objectives for the Talent Management function that align with the strategy of the organisation ~ Establish organisation-wide career development framework, policy and programmes as a key component of employee value proposition ~ Establish relationships with senior leaders to build trust and understand their needs ~ Establish the operating and resourcing structure for the function to support the organisation's objectives ~ Evaluate the business impact of redundancy on the organisation to ensure redundancy-related enterprise risks are considered and addressed ~ Evaluate the business impact of retirement on the organisation to ensure enterprise-related enterprise risks are considered and addressed ~ Formulate succession plans with reference to relevant Skills Framework that applies to organisation's workforce ~ Identify opportunities to raise the corporate branding and profile around diversity and inclusion through communications with internal and external stakeholders ~ Lead HR transformation programmes, incorporating changes in strategy, structure, people, process and systems, to achieve HR technology, service and operational excellence ~ Lead team to translate business strategy into annual performance goals and departmental objectives ~ Look across a series of data and anticipate implications of business activity on HR practices ~ Manage budget for the function's activities and allocate to different teams and projects ~ Manage organisation redundancy and severance programmes that are in accordance with organisation policies, relevant employment laws and regulations, as well as industry practices ~ Manage resistance, objections and conflicts during conversations in a firm, respectful and empathetic manner ~ Map business-critical roles of the business leadership and pivotal positions of operational management to assess the organisation's vulnerabilities ~ Mentor senior level talent to identify their drivers of engagement, monitor their engagement level and make formal and informal efforts to retain talent ~ Monitor and evaluate the costs and effectiveness of career development programmes against people engagement level and turnover rate and develop continuous improvement actions ~ Perform market sensing by obtaining and maintaining knowledge of competitive practices within relevant labour markets such as industry, local, and professional competitors ~ Perform trend analysis by understanding the competitive environment in which the business interacts ~ Provide coaching and guidance to managers ~ Provide resources to advise senior leaders to determine the appropriate course of action in people related matters ~ Recommend HR policies, practices or strategies that competitively position organisation as an employer of choice ~ Recommend HR strategies as a result of workforce implications of business strategy and ensure that workforce requirements are fulfilled and both business and employees interests are maintained ~ Review and develop future-ready Human Resource policies and strategies, referencing local and global HR trends and best practices, taking into consideration context, economic outlook and available support to meet business needs ~ Review employee data handling practices and processes to ensure compliance with employee data protection policy and ethical guidelines to ensure privacy of confidential employee data ~ Review HR processes impacting workplace legislation to ensure controls are in place to prevent regulatory breaches ~ Support senior leaders to communicate redundancy decisions, concerns and options to affected individuals and business leaders in a professional and delicate manner ~ Translate retirement policy into operational framework and processes, keeping in view legal requirements, organisational needs and the well-being of retiring employees to instill a positive association with the organisation upon retirement ~ Understand organisational and individual challenges, help the senior leaders to define the problem and identify root cause of the people related issues ~ Understand the business strategy and determine its implications on the workforce
Skills Req. ID: 132240Job ResponsibilitiesYou will adhere to company's environmental safety health policy and procedure, standard operating procedure with risk assessment, good housekeeping standard and quality policy when performing work Plan, schedule and perform Preventive and Corrective Maintenance work activities on equipment and system under the responsibilities of Facilities organization Troubleshoot and attend to abnormalities in support of Operations in a timely manner on equipment and system under the Read more
responsibilities of Facilities organization, when required Coordinate, sponsor and supervise contract service provider to performance work activities in accordance to service agreement Utilize computer base software to document record of work order and equipment history Attend Emergency Response Team training, certification, drill and incident, when requiredJob Requirements We believe that the you should have the following requirements: EducationDiploma or Industrial Technician Certificate or National Trade Certificate in Mechanical/Electrical/Electronics/Mechatronics engineering or equivalent experience in related field preferredExperience, Skills, Knowledge and AbilitiesSome years of experience in cooling tower, chiller, compressor and dryer, centrifugal water pump, vacuum pump, heating ventilating and air-condition, exhaust fan, wet scrubber, fire protection system, Ultra Pure Water, Industrial Waste water, transformer, switchgear, distribution board, emergency generator, uninterrupted power supply, variable speed drive and fan-filter-unit system, instrumentation, fire alarm, public address, toxic gas monitor, PLC and SCADA maintenance in semiconductor industries preferred Possession of a valid plumber license or Electrical license or programming language certification would be an advantage Computer-literate for email, basic word processing and spreadsheet skill Ability to understand and use mechanical schematic, P&ID drawing, electrical and electronic schematic, single-line drawing, control logic diagram and related equipment and system documentation Ability to follow written and verbal instruction, communicate in writing and verbal, in English; and to seek clarification when in doubt Highly initiative and has the ability to build positive work relationships and work in a team environment with various professional levelWe recruit, hire, train, promote, discipline and provide other conditions of employment without regard to a person's race, color, religion, sex, age, national origin, disability, sexual orientation, gender identity and expression, pregnancy, veteran's status, or other classifications protected under law.This includes providing reasonable accommodation for team members' disabilities or religious beliefs and practices. Each manager, supervisor and team member is responsible for carrying out this policy. The EEO Administrator in Human Resources is responsible for administration of this policy. The administrator will monitor compliance and is available to answer any questions on EEO matters. To request assistance with the application process, please contact Micron's Human Resources Department at 1-800-336-8918 (or 208-368-4748). Keywords:Singapore || Central Singapore (SG-01) || Singapore (SG) || Frontend Manufacturing || Experienced || Regular || Facilities/Site Services || #LI-ST1 ||
Skills Discover a world of opportunities. #HumanChemistry See what chemistry can do for your career: careers.evonik.comExploring opportunities. Growing together.VACANCY REFERENCE NUMBER 113035Technical Service Manager- Gut Health Solutions Location: Singapore : Singapore Function: Marketing & Sales Career Level: Experienced professionals (2-5 years) Legal Entity: Evonik (SEA) Pte. Ltd. Business Line: Animal NutritionWhat we offer You will work on exciting and challenging topics together with a team in an ultra-modern, innovative Read more
and creative environment. Intensive on-the-job training with expert colleagues guarantees you will quickly become familiar with your duties and perform them independently. Performance related pay and the opportunity for personal and professional development are of course part of the package. Since 2009 Evonik Industries AG has been certified as a family-friendly company by the German Hertie Foundation. Click here to learn more about Evonik from our employeesRESPONSIBILITIES Identifies, collects and provides regional information on customer´s needs and market insights Develops understanding of competitive product landscape (product performance & comparison) Responsible for development of the regional health related feed additives market as well as customers; responsible for promoting and driving health related feed additives in the region Responsible to provide technical health feed additive support to key customers; support for sales colleagues Train technical colleagues in how to support customers technically on health feed additives topics Internal knowledge transfer; responsible for training of sales colleagues (awareness, value proposition, general technical overview…) Single-point-of-contact for Technical Marketing Manager New Products (Hanau, Germany) Alignment of (technical) health related feed additive marketing strategy with regional needs Implementation of health related feed additive marketing strategy in the region (articles, campaigns, ads, customer seminars…) Planning, coordination and evaluation of animal trials with customers; applied research with leading universities Translation of trial results into sales arguments; elaboration and management of technical marketing material and informationREQUIREMENTS Doctor of Philosophy (PhD)in Animal Nutrition/Veterinary Medicine/Physiology or experienced field Veterinarian3-5 years of professional experience in a comparable position as described below, or first-hand experience with applying health related feed additives at integrators / large poultry and/or pork production facilities. Experience in selling, applying different health related feed additives (e.g. DFMs/probiotics, prebiotics, organic acids) Focus Species: Monogastric livestock (Poultry, Swine), experience with ruminants and/or aquaculture would be a plus Research related to gut health would be preferred
Skills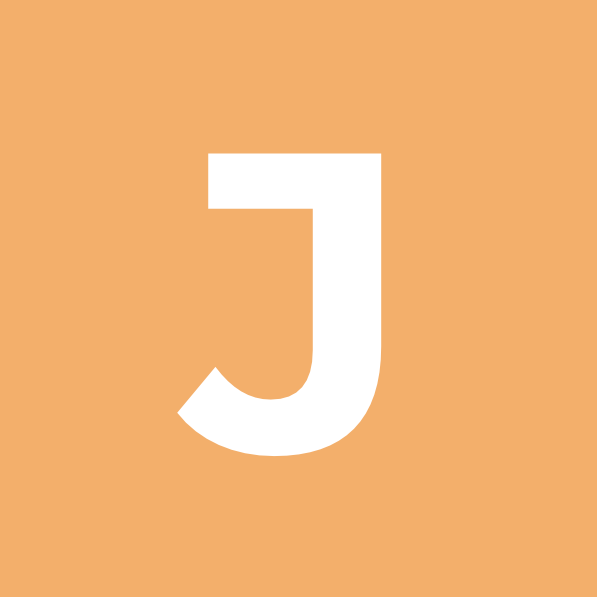 Job Title: Legal & Compliance OfficerIndustry: BankingSalary: SGD 4800 - 6000Location: Central, SingaporeAbout Company:Our Client, a very well established first bank formed in 1946 and owned by the Indonesia Government. In Singapore, they are located within the heart of Singapore???s central business district, is the only Indonesian Bank to hold a Full-Bank license in Singapore.Job Description:- provides guidance to the stakeholders for examples departments, the management and Head Read more
Office on applicable laws and regulations relating to compliance and legal matters. - may consult with external legal lawyers, regulators to obtain clarity on issues relating to the above. - must also keep abreast of any changes or new laws and regulations so as to provide accurate information. - Act as a liaison officer between the Branch and the Monetary Authority of Singapore and the Association of Banks in Singapore for clarification on matters / issues pertaining compliance to local regulations such as Banking Act, MAS Notices, MAS Circulars, ABS Bye-Laws etc.- Implement or enforces the branch in implementation of any condition, restriction imposed by MAS.- Involvement in New Product assessment process as to assess and review its compliance with the relevant local regulations and its impact with the statutory requirements, e.g. impact to capital funds, restricted / regulated activities such as Securities Futures Act, requirements of administration process, etc.- Arranging Anti-money laundering and Terrorism Financing training to staff on regular basis.- Draft the Banking Facilities Agreements, Waiver Consents, SBLC/Performance Bond/Bankers Guarantee to be reviewed by the Relationship Manager and Credit Analyst- Review terms and conditions, contracts and other legal instrument in order to safeguard the branch's interest.Job Requirements:- At least 5 years??? banking experience with at least two years??? experience in governance or control functions in the financial services industry.- Bachelor Degree - Professional qualification, if any- Certifications in AML such as Certified Anti Money Laundering Specialist (CAMS) or International Association Diploma in Anti Money Laundering would be desired.- Knowledge of banking and financial services laws and regulations, compliance best practices and understanding of financial products and systems- Ability to be client centric while balancing business needs and controls.- Excellent interpersonal skills to manage relationships with Front Office stakeholders.- An efficient solutions provider with strong analytical and creative problem-solving skills- Sound understanding of AML regulations- Strong organizational and communication skills- Ability to work independently and in team- Ability to use judgement and sound common sense when reviewing a customer/case to ensure all issues and concerns are managed properly and timely- Ability to develop strong partnerships with Business/Support UnitsInterested applicants are invited to submit their resume via clicking the apply button.JointHire Singapore Pte Ltd.(EA License No.: 17C8920)Rick Ng (Registration No.: R1879461 )
Skills
Responsibilities:

1) General Corporate Work

- Review, negotiate and draft contract for sale and purchase of assets and commodities for the Group in the business of trading and chartering


Act as advisory role providing legal support to the Group for operational matters including regulatory compliance and corporate governance


2) Litigation and Arbitration
Read more


Involved in shipping, maritime and trade matters including collision, cargo claims, international sale of goods, ship repair and construction disputes, charter party, mortgage enforcement, ship management and etc


Responsible in dealing with insolvency/restructuring related matters arising out of mortgage enforcement on ships


3) Corporate Transactional (Mergers & Acquisitions / Asset Financing)


Dealing with all aspects of cross-border mergers and acquisitions, divestments, joint ventures and strategic collaborations.


Advise Group on acquisition/disposal of equity/assets and capital/financing instruments including convertible/redeemable preference shares, convertible notes, loan/facilities


Drafting, reviewing and negotiating transactional documents, including joint venture agreements, sale and purchase agreements, shareholders' agreements and financing/security documentation


4) Banking and Finance


Conduct due diligence for refinancing and debt restructuring transactions; and on project documentation for project finance and acquisitions in the marine offshore business sectors



Job Requirements:


• Possess a LLB Degree (at least a Second Class) from a reputable university with at least 5 years' post-qualification experience as a lawyer in private practice in law firms specializing in corporate work, or with a mix of both private practice and in-house legal experience



Called to the Singapore Bar



Practiced with a law firm in Singapore in the maritime or shipping industry (litigation / corporate / finance are welcome) is an advantage


Strong and concise drafting skills, excellent communication abilities and commercial savviness are pre-requisites


Ability to think "out of the box"


To work as a team, independently and multi-task


Motivated and self-driven


Willing to travel
Skills Reporting to the Head of Global Derivatives Sales, you will be trained professionally to drive sales of exchange-traded and OTC financial/commodity derivative products. Prior sales experience is not required as the candidate will be able to learn and be mentored from a senior salesperson and have hands-on experience dealing with Futures and FX products. Responsibilities:Execute sales strategy on exchange-traded derivatives products, exchange cleared OTC products and solutions to Read more
client in South East Asia region Monitor and identify new opportunities within the target market Understand and analyse client's requirement and investment objective and provide after trade services Collaborate with sales support, dealing, operations, risk management, legal, compliance, marketing and other internal departments to optimize product diversity & service delivery efficiency Work with other regional teams to tap upon the potential in the region and co-ordinate cross-selling opportunities within other affiliates in the groupRequirements:Degree holder in related discipline Requirement to take CMFAS exam modules 2A, 5 and 6A Self-motivated individual, with a commitment to excellence Excellent interpersonal and relationship building skills Good command of both written and spoken English and Mandarin in order to liaise with Chinese associates Flexibility of travelling is necessary Excellent time management and interpersonal skills Strong team player, proactive and keen interest to excel in sales Proactive and fast learnerWe are looking for individuals who are interested to develop a sales career in the financial industry. Selected individuals will be given the opportunity to learn and be exposed to a dynamic fast paced environment. We offer attractive salary package and long-term career development to the successful candidates. You are invited to email your cover letter and full resume to [Click Here to Email Your Resume]We thank you for your interest and please note that only shortlisted candidates will be notified.
Skills
Job DescriptionAct as Regional SPOC for all marine transportation especially in moments of disruption and break-ins, spot tender Reach out suppliers, clients and colleagues across all time zones - time management ability is critical Keep up to date business knowledge in a ever changing environment = negotiations with global/regional suppliers Broad geographicalscope/ Broad client scope Direct/indirect involvement with systems unique to Marine: GT Nexus, TM, Coupa GMDBrequires IT Read more
system open mindset Interaction with internal business clients to clarify requirements, agree on procurement tactic,address queries and issues Interaction with external suppliers to negotiate and award term-agreements and spot contracts - own portfolio & agreement execution in support of global / regional strategies Negotiate Terms & Conditions Develop Procurement Plans / procurement tactic / negotiation tactics Prepare tenders, request for quotations, sealed bids, conducting reverse auction events and related duties Develop contract and commercial terms Contract design and input in ERP systems to promote high transaction management efficiency (i.e. ordering, payment) Conduct functional reviews as required with Tax, Law, and other functions Contract administration i.e. assembly, copying, mailing, filing, file maintenance Prepare and execute amendments, change orders (changes, extensions, renewals) Execute procurement strategies developed by Category Specialist and interact with Regional Procurement groups as needed Supplier relationship management within portfolio, including, monitoring, evaluating and reporting suppliers conformance with contract metrics where applicable Identify opportunities to reduce spot orders and / or consolidate contracts Help Clients to solve late invoices as needed (if related to pricing) Perform other related duties as assignedQualificationWill have to acquire solid Business and Market Knowledge, self learning and training. Previous experience with the Marine / Freight Forwarding commodity Experience as Senior PA, with multi-country agreement management and experience of dealing with Senior management both internally and externally Strong Ethics, Controls and Operations Integrity awareness Safe behaviour Able to negotiate and write a contract, interact with local Suppliers and Clients Verbal and written communication skills Disciplined process execution Customer service focus Proficient with Microsoft Office suite Will have to use SAP, SMART and other applicable systems
Skills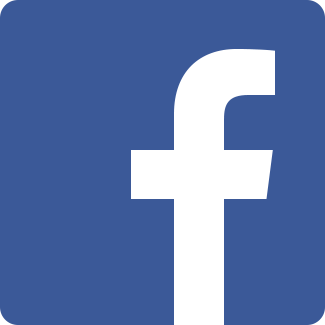 Facebook's mission is to give people the power to build community and bring the world closer together. Through our family of apps and services, we're building a different kind of company that connects billions of people around the world, gives them ways to share what matters most to them, and helps bring people closer together. Whether we're creating new products or helping a small business expand its reach, Read more
people at Facebook are builders at heart. Our global teams are constantly iterating, solving problems, and working together to empower people around the world to build community and connect in meaningful ways. Together, we can help people build stronger communities — we're just getting started. RESPONSIBILITIESHelp craft and implement content policies that take into consideration the needs of a global communityCollaborate with policy, product and communications teams to drive policy improvementsAct as a global escalation point of contact and manage internal communications for policy issuesHelp articulate policy philosophy, launches, and changes to relevant parties, including management, operations, and other internal and external stakeholdersBuild relationships with and understand the perspectives of partners on internal teams, such as Public Policy, Communications, Operations, Product, and LegalMINIMUM QUALIFICATIONSBachelor's degree6+ years of relevant work experience in policy, policy enforcement, or public policy, with an emphasis on technology (graduate education may be counted)Demonstrates analytical-thinking and problem-solving experienceExperience communicating cross-functionally, particularly in the area of consensus-building and persuasionUnderstanding of Facebook products and principlesPREFERRED QUALIFICATIONSLaw degree, MBA, or other advanced degreeExperience working at a Tech CompanyExperience with international Internet/social media content issues
Skills