Sign in or register for a JobTech account.
Jobs that require

legal/business law

skill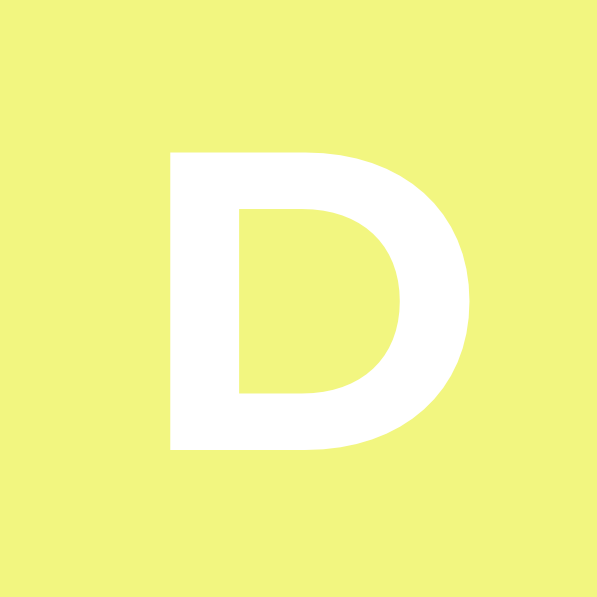 $1,600 - $2,500 a monthPermanentResponsibilities: Drafting and electronic filing of court documentsAssist lawyers on procedural mattersAssist the Litigation Support Department by helping to review and prepare SOPsPrepare training and seminar materials for internal training and briefings to lawyersAny other matters/projects that the management may require assistance with from time to timeRequirements: Preferably a diploma holder with relevant work experienceDiploma in Law and ManagementGood command of both written and Read more
spoken English language is a pre-requisiteGood interpersonal and communication skillsA good team player with positive working attitudePlease visit our website at www.drewnapier.com for more information.Kindly email us your detailed resume in MS Word format only, stating full details of qualifications, experience, current and expected salary, and a recent photograph.(We thank all applicants for writing in. Only shortlisted candidates will be notified. All applications will be treated with the strictest confidence).Job Types: Full-time, PermanentSalary: $1,600.00 to $2,500.00 /monthExperience:Litigation: 1 year (Preferred)
Skills Summary The Security Assistant Manager addresses security and quality of services that impact UPS and its customers. He/She monitors and audits security policies and procedures, conducts investigations, and ensures compliance with government regulations. This position supervises Security Specialists and Administrative Assistant. Job Description Analyzes and Audits Security Conditions Reviews service failure reports to identify procedural breakdowns and employee dishonesty incidents. Inspects physical assets (e.g., buildings, vehicles, etc.) to identify potential Read more
security issues. Observes the workforce to ensure compliance with company processes and procedures and verify employee integrity. Identifies the causes of procedural and employee integrity issues to determine appropriate responses for correcting problems. Develops, Implements, and Enforces Security Policies and Procedures Creates training and information materials to educate the workforce about the most current security and loss prevention practices and issues. Conducts research on best practices (e.g., claims issues, etc.) to maintain service quality and integrity of subject matter expertise. Audits quality and integrity policies and procedures to ensure compliance with company directives. Monitors employee disciplinary data to ensure corrective action is taken for improving claim numbers. Conducts Security Investigations and Presents Findings Analyzes research and surveillance findings to identify violations of company policies and procedures and possible criminal activity. Interviews investigation subjects to obtain a written statement detailing the incident being investigated. Conducts security investigations pertaining to losses, damages, and compliance violations and gathers information (e.g., research, interviews, surveillance, etc.) to prepare an accurate and thorough case file. Presents investigation findings to management and government agencies to ensure appropriate responses to incident. Analyzes the root cause of losses and investigation results to determine the need for additional training and/or procedural updates.                            Responds to Internal and External Customer Security Concerns Consults with UPS departments about security and procedural issues to determine the appropriate resolution. Attends department meetings to update management on security and quality of service issues. Manages relationships with external customers (e.g., Apple, etc.) to develop customized security procedures. Monitors fraud mitigation team activities for prompt responses to inquires received regarding fraudulent activity against customers and consignees. Participates in forums to discuss shipping methods and products affected by fraudulent shipping (e.g., Fraud Committee, etc.). Attends outside financial crime association meetings to update management on security of financial transactions and safeguards of service issues. Supervises and Develops Others Determines employees' training needs to produce continuous development plans. Provides on-going feedback and support to improve performance. Conducts performance evaluations in a consistent, fair, and objective manner to encourage continuous performance improvement. Holds others accountable to established performance levels to achieve individual and group goals. Resolves individual and group performance issues in accordance with UPS's policies and procedures in a timely manner to motivate and foster teamwork. Job Requirement                              Possess a minimum Diploma or Bachelor's Degree in Criminal Justice, Law Enforcement Technology, or IT Security related discipline. Minimum 2 years of relevant working experience in security or related field in conducting investigations, conducting Risk Management assessments and developing security awareness programs coming from Transportation/Airport industry. At least 5 years of successful people management experience. Understanding of Local Security requirements and Customs knowledge is required. Candidate whom possess Legal or Regulatory knowledge is preferred. Self-starter, highly motivated with exceptional analytical, conceptual, and problem-solving abilities. Ability to develop and implement companywide projects and programs. Excellent interpersonal skills with the ability to communicate effectively and able to work well with people of all levels (including vendors and law enforcers). Require demonstrated skills in MS Office Programs (MS Word, MS Excel, MS Powerpoint). Candidate must be comfortable to travel alongside flexible working hours.
Skills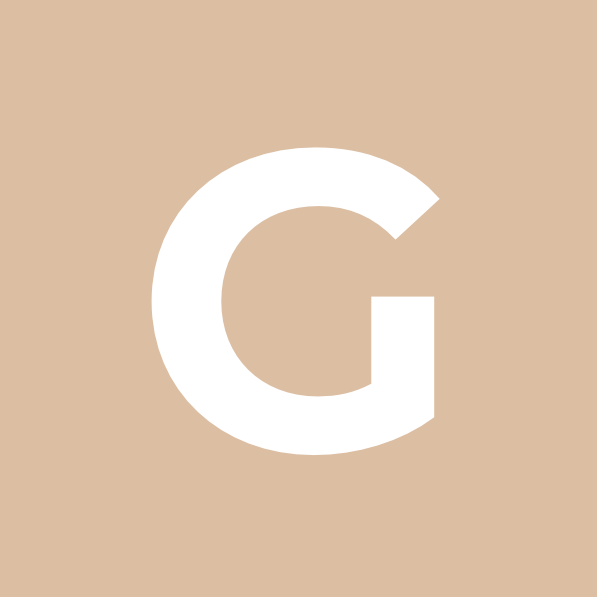 Project Management: manage the delivery of the customer's solutions and services in accordance with predefined time, quality and cost criteria and as per contract Implement the quality process according to in-house custom development rules (Custom Development Life Cycle (CDLC)) Write the project management plan Manage subcontracting deliveries related to project delivery Read more
Capture, complete and validate the customers' requirements in the Solution Requirements Specification Report project progress to the Gemalto management and to the customers' project owner Monitor the project : cost, schedule, risk, actions and margin Manage project risks and impacts during the project and communicate on them Report major issues to management and recommend solutions to the customers' project owner Request resources that are compliant with the project schedule and the customers' requirements objectives Coordinate with the delivery center managers with regards to resources availability Manage, coordinate, motivate and inform the technical project team Supervise and contribute to the technical aspect of the project (architecture, design, validation, integration) Ensure the configuration management and archives are set Lead the acceptance of a project and be responsible for its delivery Ensure the change management related to the customers or to the project Identify lessons learned during the post-mortem meeting of each project and communicate them to the team in order to capitalize new knowledge Coordinate with the other Project Managers to create and develop knowledge sharing and promote reuse (best practices, reusable modules, etc.) Based on project experience, participate in the process improvement plan and best practices sharing Upsales contribution: identify the customer's extra-needs during the project delivery or during the support & maintenance period. The aim is to increase the upsales of solutions and services on a set of assigned customers. This part mainly consists in identifying and promoting new business opportunities to existing customers. Beyond Project Management, maintain a close technical relationship with selected accounts and focus on them. For these accounts/customers: Keep regular contact with assigned customer and with support & maintenance manager in order to identify upsales opportunities Identify the customers' extra-needs during the project delivery and during the support & maintenance period to increase solutions and services upsales Manage change requests/ upsells of Solutions and Services for established customers according to Corporate Authority Limits and the Business Unit bid management process With regards to customers under your responsibility, define the quotation, schedule and feasibility study for a project during presales on a case per case basis Inform the account manager when making an offer to his assigned set of customers Impact customers' needs and requirements based on customer knowledge and Gemalto offer knowledge Drive upsales solutions proposals and manage long-term customer relationship in farming mode beyond project management Bachelors in Engineering or Master's degree in Computer Science 5 years' experience in project management (specification, design and team) Technical /functional skills: -  Fluent English -  Change Point knowledge -  Communication skills -  Negotiation skills -  Project management o  Gemalto internal processes : Software Development Life Cycle (SLC) / Custom Development Life Cycle (CDLC) o  Crisis management o  PMI standards -  Pre-sales skills, solution selling -  Contract Management -  Legal Aspect of Software -  Microsoft Project -  Basic knowledge in: cryptography, smartcard, personalization solutions, Coesys solutions, Biometry Behavioral skills: -  Leadership -  Decision making -  Risk taking -  Ability to work under pressure -  Anticipation -  Team worker -  Interpersonal skills -  Customer oriented -  Pragmatic Rigorous Mobile for frequent traveling
Skills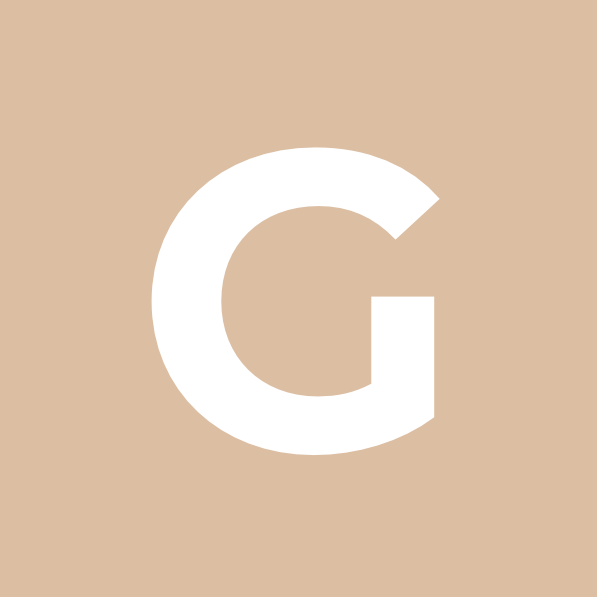 Roles & ResponsibilitiesOverview of job GroupM is the world's largest media investment company and are a part of WPP. In fact, we are responsible for one in every three ads you see globally. We are currently looking for a Commercial Manager/Associate Director to join us.In this role, you will oversee company needs, handle daily business issues, manage company associations, and recognize business opportunities. The role requires constant communicating Read more
and negotiating with clients or business associates. In addition, you will continuously work to strategically expand, preserve or improve the company's procedures, standards or policies while sticking to business edicts and regulatory guidelines.At GroupM APAC, our people are our strength, which is why fostering a culture of diversity and inclusion is important to us.Reporting of the roleThis role reports to the GroupM Singapore CFO3 best things about the job:Opportunity to work for World Best Agencies under one roofMulti facets roles, advisor, trusted partner, leader, listener, executor, etcFast pace, demanding, fun loving and satisfying work environment.Measures of success – In three months:Be conversant with Agencies/GroupM's Legal / Finance StructureSupport budgeting exercise in partnership with stakeholders.Oversee day-to-day finance/commercial activities of Agencies /GroupMGood understanding of all necessary control, compliances and key client contractsIn six months:Lead the quarterly forecasting processes and generate monthly financial and management reports for the agency.Design and implement improved business processesPartner with Agencies management teams to model growth scenariosIn 12 months:Responsible for Agencies P&L, Balance sheet, Annual Budget/Quarterly/Monthly ForecastJoined owner with Agencies/GroupM,CEO/MD of overall financial and operational performanceResponsibilities of the role:Act as a Business Partner to One or Multiple AgenciesAs an advisor to CEO/MD, Business Leaders, Management team and Client Leads.Ensure sustainable and profitable growth of agency/iesEnsure the overall Financial health – Revenue, Cost, Profitability etcBuild out a strong financial and operational processes for agencies and GroupMTracking agency/ies P&L delivery, Client ProfitabilityFee negotiationOwn new and existing clients' contract terms and commercial negotiationOwn financial budgeting and reporting procedures and deadlinesEnsure compliance of client and vendors contract and Revenue Recognition policies and guidelinesWork closely with management team to deliver year on year growth targetsAssist in pitches, RFP, RFI, RFQ, determine scope of work etcDrive optimal clients' profitabilityAssist in business development opportunities (both new, organic and new Trading models)Lead, plan, execute and integrate any new business initiativesLead, plan and execute Annual Budgeting, advise, monitor and manage Quarterly and Monthly forecastingBuild out strong financial and operational processes, responsible for operational efficiency across business, integration with media, finance, IT and human resource.Work closely with Agency's management team to deliver on yearly growth targetsSetting up processes for tracking metrics used to measure agency/ies business strategy and aligning to overall Agency/GroupM strategy and vision.Being an interface between agency/ies and finance shared servicesAd Hoc special project and new business initiativesProvide financial support to GroupM Trading TeamConsolidate, monitor, review and analysis Trading Monthly, Quarterly and Yearly budgets/reforecastEnsure sustainable and profitable growth of TradingWork closely with GroupM CFO/FD, Group Trading and Agency Head of Trading in the implementation of all Trading dealsWork with Trading Team to ensure that deal risk is appropriately managed to safeguard proprietary media interests and that this does not lead to material lossesEnsure that agency/ies aligned and achieved yearly trading targets.Governance, Compliance, Risk & ReportingMonitor contract compliance and commercial termsEnsure all contacts, client, vendors, etc, are approved, signed and filedRisk and corporate governance managementEnsure Compliance and develop initiatives to maximise yieldsWorking with internal and external auditors, ensuring SOX complianceEnsure that all management reports submitted within deadlineMonthly, quarterly and yearly reporting to be carried out with high accuracy and timeliness and developing processes to ensure quality reportingVariances to be fully explained and analysed with action planCentral point of contract for agency's global and regionalAbout GroupMGroupM leads and shapes media markets by delivering performance enhancing media products and services, powered by data and technology. Our global network agencies and businesses enable our people to work collaboratively across borders with the best in class, providing them the opportunity to accelerate their progress and development. We are not limited by teams or geographies; our scale and diverse range of clients lets us be more adventurous with our business and talent. We give our talent the space, support and tools to innovate and grow.Discover more about GroupM at www.groupm.com Follow @GroupMAPAC on Twitter Follow GroupM on LinkedIn - https://www.linkedin.com/company/groupmAbout SingaporeGroupM Singapore operates in one of the most dynamic and exciting environments in the world. Although it is a small domestic market, there is a vibrant media industry which is undergoing rapid evolution as digital technology reshapes the way marketing supports advertisers' needs. Being at the crossroads of Asia means that aside from the local clients and media owners, we also have a high proportion of multi-national clients and media owners.As the largest media investment management company in Singapore with over 41% market share (Recma) and over 650 employees, GroupM Singapore is the premiere organisation to join and develop a career in.GroupM APAC is committed to fostering a culture of diversity and inclusion. Our people are our strength so we respect and nurture their individual talent and potential.RequirementsWhat you will need:Graduate Calibre with 7 to 10 years of experience with strong finance and commercial backgroundProactive, self-starter with strong commercial acumenWorking closely with agency/agencies MDs and all stakeholdersExperience of influencing senior managementLeadership qualities – ability to lead and deliver results in a highly motivated, demanding environmentGood people management skill in a highly matrix environmentSharp, action orientated and able to sell ideas convincinglStrong analytical skills with proven ability in interpreting performance trends and taking proactive actionExperience in Media / Advertising industry will be an added advantageExperience of working in successful fast paced business is preferableComprehensive understanding of key elements of route performance (both commercial and operational)Interested applicants, please apply through this link:https://app.jobvite.com/j?bj=ogsn8fwX&s=Jobsbank_SG
Skills
Roles & ResponsibilitiesSenior Executive, Land Titles Registry Job Scope:Process and register legal documents for all land transactions involving private, public, commercial and industrial properties within service standards; as well as ensure the accuracy and reliability of the Land Register SystemDeal with members of the public as well as solicitors involved in the conveyancing processDeal with other ministries and agencies eg. CPF Board, URA, LTA, JTC and HDB on Read more
land registration mattersRequirements:Degree in Law or Diploma in Legal studies or at least 10 years' experience as a conveyancing secretary in a law firmGood knowledge of land and conveyancing law practice and the relevant legislations, Land Titles Act, Land Titles (Strata) Act, Residential Property Act and other laws in areas such as bankruptcy, corporate, and trusts and successionMeticulous, able to work under pressure and keen to learn
Skills

Roles & Responsibilitiesf you are a seeking a new challenge in your career, The Frank Recruitment Group has exactly what you're looking for. We are currently seeking multiple Trainee Recruitment Consultants to join the highly lucrative team based in our Singapore office. We offer ambitious, hard-working graduates and sales professionals the chance to establish a successful career in a rewarding, fast-paced environment. We provide full training, exciting career Read more
progression opportunities, unparalleled incentives and uncapped earning potential to motivated individuals who have got what it takes to make a name for themselves with the global leaders in recruitment. Please note that this role will be based in our Singapore Office. It involves working with clients and candidates who are based in Japan and therefore requires complete oral and written fluency in Japanese. Native and non-native speakers are welcome to apply. What the role of a Trainee Recruitment Consultant entails: * Business development to build and establish new professional relationships * Selling and negotiation on multiple levels * Head-hunting and candidate resourcingRequirementsWhat we require from Trainee Recruitment Consultants: * Bachelor's degree and/or previous sales experience * Fluency in Japanese (written and oral) * A strong work ethic, self-motivation and drive to succeed * Confidence, resilience and perseverance What we offer Trainee Recruitment Consultants: * Competitive starting base salary * Uncapped commission * Full training and career progression plan * Target-based incentives and frequent rewards This vacancy is for a permanent, full-time role based in Singapore. Applicants must have legal authorisation to live and work in Singapore.
Skills Roles & ResponsibilitiesResponsibilitiesProvide legal assistance on all legal aspects regarding new investments (development of greenfields and brownfields, due diligence), partnerships and commercial contracts in Singapore, Thailand and MalaysiaProvide the legal support for internal approval process of projects (i.e. drafting legal memo, participating to project review meetings) and ensuring compliance of the projects with the relevant policiesCorporate housekeepingDrafting and implementing policiesHandle ethics and compliance mattersEnsure adequate legal reporting and Read more
sharing of knowledge in corporation within the legal lineManage the external lawyers appointed for projectsAnswerable to head of legalLegal researchAny other ad-hoc duties as and when assigned RequirementsRequirementsDegree in Law or equivalent5 – 7 years of experience in top tier law firms. In house experience is a plusProficient in spoken and written EnglishAttention to detailsQualified and called to bar. Singapore bar qualified is a plus.Experience in cross border work is a plus
Skills Roles & ResponsibilitiesOur Company: Founded in 2014, Keyteo Consulting is a company specialized in organization and information system management in financial and banking environments that work with its clients as they outsource their projects in innovation, as well as research and development. Our purpose is to improve the innovation, competitiveness and performances of our clients. We contribute to all the key steps in our clients' project lifecycles, from Read more
an analysis of the needs through implementation and industrialization. Keyteo Consulting offers strategic, operational and technological solutions intended to accompany clients as they carry out their projects, by providing complete expertise. Keyteo Consulting is strongly dedicated to sustain the strong growth of companies specializing in key sectors such as banking/finance and others. RequirementsSkills & Competencies requirements: i. Strong Knowledge of laws, regulations, policies, and ethics as they relate to cybersecurity and privacy ii. Knowledge of Insider Threat investigations, reporting, investigative tools and laws/regulations. in managing Security Operation Centre (SOC) including operation teams (Monitoring & incident Response) and expertize teams (Threat Intelligence, Forensic, Data Analytics) iii. Knowledge of legal governance related to admissibility (e.g. Rules of Evidence) iv. Knowledge of processes for collecting, packaging, transporting, and storing electronic evidence while maintaining chain of custody v. Knowledge of legal rules of evidence and court procedure vi. Knowledge of applicable laws, regulations and/or administrative/criminal legal guidelines and procedures. vii. Knowledge of anti-forensics tactics, techniques, and procedures. viii. Good communication and advocacy skills, both verbal and written, with the ability to express complex technical issues in an easily understood manner. ix. Ability to collaborate and communicate effectively and respectfully with both business-oriented executives and technology-oriented personnel in teams across the organizationExperience and Qualifications requirements: i. At least 6 years of experience in Cyber Forensic Investigation ii. Significant experience in building Forensic investigation framework in complex and distributes environment in Asia Pacific iii. Holder of information Security Certificate (GIAC Certification(s), CREST CCMRE)
Skills Roles & ResponsibilitiesTax Manager – Indirect Taxes APAC RegionLinkedIn Vision"Create economic opportunity for every professional in the world."LinkedIn operates the world's largest professional networking and recruiting platform on the Internet with nearly 560 million members in over 200 countries and territories globally.Our network of trusted professionals and businesses provides LinkedIn members with a valuable asset to develop their careers.The company has a diversified business model with revenue derived Read more
from member subscriptions, marketing solutions, recruiting solutions and sales solutions.LinkedIn CultureLinkedIn continually seeks intelligent and motivated problem solvers to join our great culture that values big ideas, creative thinking, and most importantly -- teamwork.This position will work with some of the brightest minds in the technology industry to continue building an organization that is creating economic prosperity for professionals around the world.LinkedIn SingaporeLinkedIn opened its Singapore office in 2011 and became the APAC billing entity from May 2016. The office is now of central importance to LinkedIn's APAC regional operations.With employees from all around the world, this dynamic and vibrant office serves the entire APAC region.The Opportunity:LinkedIn is seeking a Singapore-based Tax Manager to support the organization's Asia-Pacific ("APAC") indirect tax functions, including sales and procurement business processes, tax compliance, reconciliation of tax accounts, audit management and planning.This position will report to the Global Indirect Tax Senior Manager in Dublin, Ireland and work closely with other LinkedIn international tax and finance team members to assist with APAC tax compliance and strategic projects.Responsibilities:Assist with implementing APAC indirect tax processes, procedures and controls that enhance the effectiveness and efficiencies of the indirect tax functionIdentify tax issues and understand technical matters related to APAC indirect taxes,Perform tax research and interact effectively with outside tax advisors with regards to APAC indirect tax complianceParticipate actively in meetings with our business partners (sales, legal, revenue, technology, and accounting teams) to share information and address various business initiatives.Assist with the preparation, review and filing of GST, VAT and WHT and other APAC indirect tax returns.Serve as primary regional indirect tax contact with APAC tax authorities.Lead and manage other APAC indirect tax resourcesMaintain professional lines of communication with customers, business partners within the company and the APAC leadership team.Provide information to the international tax team on relevant issues impacting tax documentation of uncertain tax positions, including ASC 450/FAS 5 risk contingencies.Closely monitor changes to tax legislation across the region to evaluate impact to LinkedIn.Keep up with the industry best practices and share information across the companyWith the Sr. Manager of Global Indirect Taxes located in the Dublin, Ireland, this position will be responsible for ensuring that APAC tax operations are aligned with regional/global objectives and policies. RequirementsBasic Qualifications:8+ years of total tax experience with focus on APAC indirect taxesRecognised Tax QualificationExperience with various APAC indirect tax regimes (VAT, GST, Service Tax, Consumption Taxes, Local Surcharges, etc.).Bachelor's degree in Accounting or FinancePreferred QualificationsWorking knowledge and use of Oracle ERP, Vertex, and Excel.Strong analytical, organization, documentation, and research skills.Excellent written and verbal communication skills.Ability to simplify and communicate complex business/tax information.Ability to interact with and influence personnel at all levels of the organization.Superior work ethic, demonstration of sound business judgment and high level of accountability.
Skills Roles & ResponsibilitiesJob Responsibilities:To carry out design facilities and equipment additions and modifications and prepare engineering drawings and specifications as assignedCo-ordinate and liaise with architects, consultants and local authorities as required to carry out these projectsPrepare estimates quotations for basic projects involving equipment and facilities modificationsSchedule and coordinate work by contractors to ensure adherence to specifications, building codes, safe practices, schedule of completion.To update Standard Operating Procedure (SOP) Read more
as per when necessaryOversee the reliability engineering program of all building systems including: fire/life safety, mechanical (HVAC, plumbing, controls) electrical (UPS, generators, primary switch gear), lighting and temperature controls systems, critical environments, and all process equipment.Maintain all infrastructure and compliance documentation for the building including up-to-date building drawings and single-lines as well as documentation mandated for the purpose of maintaining regulatory compliance with Local law.Reads and understands the applicable Service Level Agreements, helps achieve the Key Performance Indicators and scores favourably on the client satisfaction surveys.Provides facility specific assistance to the project management team as needed or requestedProvide support to the site staff with the coordination and scheduling of maintenance activitiesEnsures appropriate follow up with customersSeeks to continuously improve processes, systems and overall client satisfactionProvides direction/information to vendors, facilities staff and service providers as required to ensure excellent coordination/execution of work within client environment with minimal disruption, as neededPerforms additional job duties as requests, analysis and reportingUndertake projects as and when assigned.? To ensure that all staff comply to EHS requirementsTo develop training programs for contractorsTo maintain and update documentation pertaining to Facilities related projects.To undertakes any additional duties as assigned by superiors as and when need arisesRequirementsKey Requirements:Degree in Engineering or Diploma in Engineering with 3 years relevant experience.Able to interact within and with other departments.Good team player.Responsible and hardworking.Well versed in computer applications e.g. Microsoft software.
Skills