Sign in or register for a JobTech account.
Jobs that require

load balancer

skill Responsibilities: Strong understanding of corporate infrastructure and to be able to initiate investigation of issues that affect a client's ability to maintain a static reliable connectionUnderstanding of customer topology and potential work-around scenarios to mitigateclient impact. Modify and create work instructions or Recipes to prepare for similar impacting eventsand allow for a quicker response. Constantly review work instructions for accuracy andsolicit improvements through second level support groups. Ability Read more
to communicate effectively throughout the incident management process toensure that all communications are timely and accurate, as per documented process Follow documented support procedures, managing each issue through resolution orturnover in order to maintain established service levels. Track update and resolve all assigned incidents, changes and problem reports in theincident management system, ensuring that documentation is thorough, accurate andmeets a standard of high quality. Properly escalate incidents in a timely manner per support guidelines and procedures. Proactively monitor, recognize, analyze, isolate and/or resolve documented hardwareand software problems utilizing a variety of hardware and software testing tools andtechniques. Liaise with L2 support groups and/or development groups to collaborate on theresolution of incidents. Support project schedules and changes. Maintain technical skills through participation in ongoing training. . Responsible for the internal and external communication of issues to management, otherinternal support groups, and the customers via pages, email broadcasts or phone. Should have a strong understanding of transaction message flow and the different typesof exceptions that can be encountered resulting in cardholder impact Incident bridge stewardship in support of timely resolution of internal issues.Qualifications: At least Bachelor's degree or equivalent experience ITIL certification or Cisco Certified Network Associate (CCNA) or higher is added advantage. At least 2 years of experience working as an Operations support Analyst, or equivalent first or second level network support experienceKnowledge of data-center and wide-area-network routing/switching, tunneling, security operations/engineering, MPLS and Ethernet carrier transports, WiFiKnowledge of Solarwinds, NetCool or other fault monitoring toolsetsKnowledge of BMC, ServiceNow or other incident and change management toolsBroad knowledge and background on TCP/IP, MPLS, WAN, and LAN technologies.Good working knowledge on Cisco 65xx/72xx/76xx, Nexus 5k/7k/9k & FEX, Bluecoat proxy, F5 load balancersSound understanding and working knowledge of routing protocols such as BGP, EIGRP and OSPF.Ability to interpret firewall logs and look for specific permission or denial of a source IPs to a specific destination in support of troubleshootingIn-depth understanding of all proprietary as well as industry standard tools to support monitoring and response for client and brand issues.Excellent verbal/written communication, organizational skills, ability to prioritize constant changing work load to meet business demand.Good interpersonal skills and ability to work as a high performing team.Use sound judgment in determining priorities and enlisting support of other internal groups to prevent any compromise to business or client service level agreements.Proper escalation to support groups based on criticality and exposure.MS Office suite proficiencyEAP No. R1548171 EA License No. 95C5411
Skills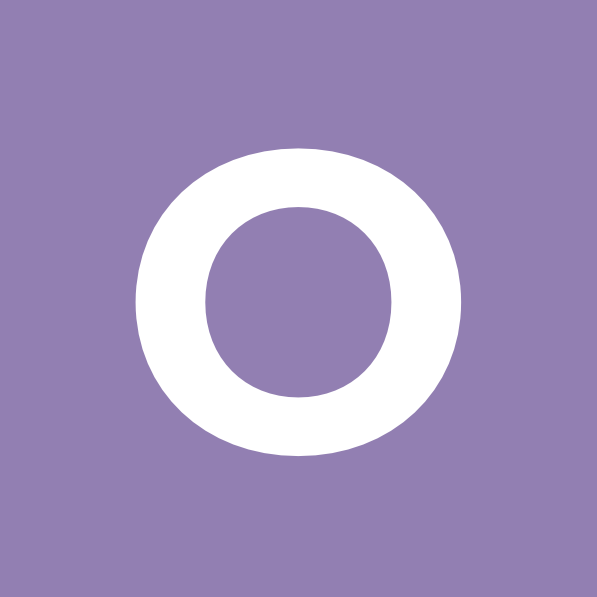 ResponsibilitiesGood experience Network monitoring, remote administration, configuration, trouble shooting, setup, deployment, IP Schema, IP Protocol, Knowledge/experience of routers, switches, firewalls. Installation and deployment of network devices, network backup, IP allocation, VLAN creation, WANS/LAN management, VPN/MPLS management, Network architecture/design knowledge. Have good knowledge and able to demonstrate working experience to independentally configure routing protocols (EIGRP, OSPF, BGP etc.), VRF, Tunneling, IPSEC encryption features and requirement. Authentication, authorization, encryption mechanisms Read more
(LDAP, RADIUS, TACACS+, PKI, SSL, SSH). Sound knowledge in technologies like MPLS, routing, TCP/IP networking and switching. Knowledge in TACACS integration is required Knowledge in network optimization, design and common topology is required Knowledge in Software Defined WAN is a plus and preferred Knowledge in Virtualization, Public Cloud (such as AWS, Azure etc.) is a plus and preferredRequirements Graduated with a Diploma/ Bachelors degree in Computer Sciences or IT-related education. Have at least 3 years of working experience in maintaining and setup networks (i.e. Cisco Routers, switches, load balancers, VPN gateways, access servers etc.). Have at least CCNA/CCNP certification Have prior experience in providing remote support for other countries. Have working knowledge with Encryption Technologies/Virtual Private Networks (SSL VPN, B2B VPN and site to site VPN). Excellent interpersonal skills, must be able to work effectively in a team environment.Please submit resumes to [Click Here to Email Your Resume] with the following details in MS Word format: John Goh Meng Chye EA License No : 06C4642 EA Reg No : R1102621 We regret that only shortlisted candidates will be notified.
Skills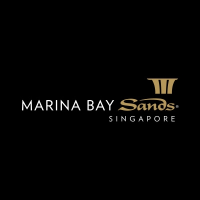 JOB SCOPEBased upon an understanding of business needs, contribute vision into the strategic technology roadmap. Balance need for lasting, strategic solution vs. rapid payback opportunities of a more tactical nature. Take into consideration of the investment requirements, business strategy, technology trends, vendor lifecycle, regulatory conditions and local market capabilities, all contribute to the analysis of best course of action for the enterprise solution.Responsible for the development of contributions Read more
to Enterprise Architecture standards, patterns, position papers and engagement reporting. Work with peers and stakeholders across the LVS properties to support intake of business requests, vetting them against defined standards, best practices and operational capabilities. Identify opportunities to leverage reusable global solutions and seeks technology opportunities that can lead to business advantage. Monitor and coordinate the work of other IT specialist working on projects to ensure compliance to enterprise plan. Perform all duties are to be performed in accordance with departmental and Las Vegas Sands' policies, practices, and procedures.JOB REQUIREMENTSBachelor's Degree in Technology or equivalent. Minimum 7 years of relevant work experience. Knowledge of security framework standards: NIST, COBIT, ISO Familiarity with solutions that comply with compliance regulations such as: PCI, GLBA, SOX, Basel III Experience implementing controls for privacy legislation such as: HIPAA, COPPA, FCRA, GLB and GDPR Experience with Information Security technologies, markets, and vendors (firewall, intrusion detection, advanced threat prevention, data loss prevention, assessment tools, SIEM, NAC, encryption, PKI) Experience architecting networks and implementing changes which avoid disruption of ongoing operations or increase risk of compromise. Extensive experience with enterprise technologies including, but not limited to: Campus and Core network infrastructure, multicast networks, fabric overlay designs, routers, switches, wireless controllers, proxy, firewalls, load balancers, packet brokers and relative security appliances. Experience in networking and routing protocols (i.e. OSPF, BGP,EIGRP) Experience with UNIX/LINUX Systems, Wintel Platforms, Converged and Hyperconverged technology stacks, Web services, Containers, and Application development platforms as it relates to network requirements and implementation Experience with highly resilient solution designs and technologies Familiar with Enterprise Architecture concepts, design principles, best practices, standards, and processes. Experience with software interaction with databases such as DB2, Oracle, MS SQL, Hadoop, NOSQL, and others Familiar with cloud offerings including, but not limited to, Alibaba, Amazon Web Services, Azure, and Google Cloud Platform.Knowledge of big data and machine learning a plus. Familiar with container platforms and orchestration such as Docker and Kubernetes Knowledge of software vulnerabilities and remediation (OWASP/SANS CWE) Experience implementing identity strategies and application integrations including LDAP, Kerberos, SAML, OAuth, OpenID Connect Excellent interpersonal skills to effectively communicate with both technical and non-technical peers and business stakeholders, as well as executive level management. Ability to communicate clearly in a multicultural, multinational environment and in cross-functional matrixed teams Ability to represent information in graphical forms that augment textual representations in natural language, including using modelling languages, developing process flows, creating data and topology diagrams, etc. Understanding of business processes and basic corporate finance, management and accounting principles and strong problem solving ability Ability to analyze qualitative data and demonstrates pragmatic judgment Demonstrates a strong attention to detail Demonstrates the capacity to manage changing priorities, ambiguity and maintain direction through proactive planning and organized approaches to work
Skills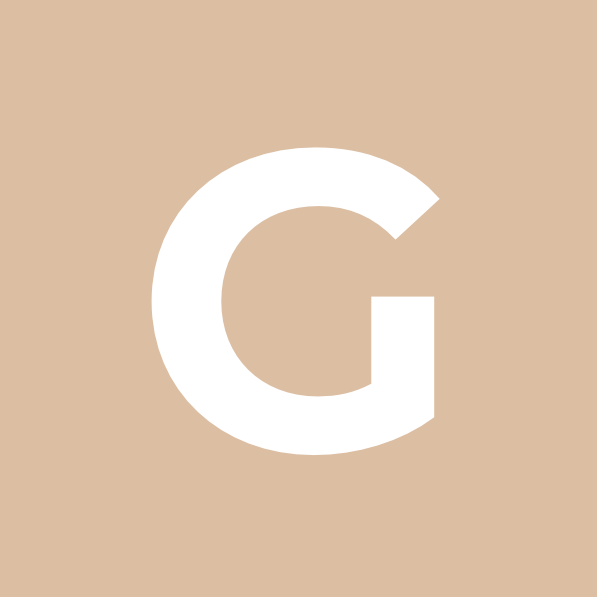 Roles & ResponsibilitiesJob Responsibilities:Responsible for network/hardware planning management,basic operation and maintenance, database operation and maintenance, application operation and maintenance configuration and management;Establish and improve standardized operation and maintenance systems, processes, management strategies and security strategies to ensure the quality of operation and maintenance;Responsible for the deployment and daily maintenance management of the company's business systems to ensure the normal operation and emergency response of the business system;Provide in-depth Read more
understanding of the operation and maintenance architecture, good at architecture design, performance optimization, platform security; Responsible for the improvement of the operation and maintenance team skills, to ensure the professional level of the operation and maintenance team.RequirementsJob Requirements:Familar with auotmation deployment, proficient in the monioring and software of mainstream monitoring on the market,SVN/Git version control system and proficient in configuration;Skilled in managing mainstream UNIX and Linux systems, with experience in operation and maintenace of large websites or web application platforms;Understand common knowledge about the network, familiar with firewall, VPN, DHCP, DNS and other network technologies, familar with high avaliability/load balancing technology;High sense of responsibility, strong ability to analyze and eliminate faults, good at learning at work, able to withstand work stress;Understand the penetration test, have experience in safe operation and maintenance, and have good experience in AZURE, AWS, Alibaba Cloud platforms;Candidate must possess at least Bachelor's Degree/Post Graduate Diploma/Professional Degree in Engineering (Computer/Telecommunication), Engineering (Electrical/Electronic), Computer Science/Information Technology or equivalent.Required language(s): English, Chinese (in order to liaise with the English & Chinese speaking associates)At least 4 Year(s) of working experience in the related field is required for this position.Required Skill(s): MySQL, postgresql, nosql, redis, zebbix, elasticsearchRPCPreferably Senior Executive specialized in IT/Computer - Network/System/Database Admin or equivalent.Benefits:Medical insurance (TCM, hospital and panel clinics)Friendly working environment (flexible working hour, birthday celebration etc.)Attractive incentive for long service staff
Skills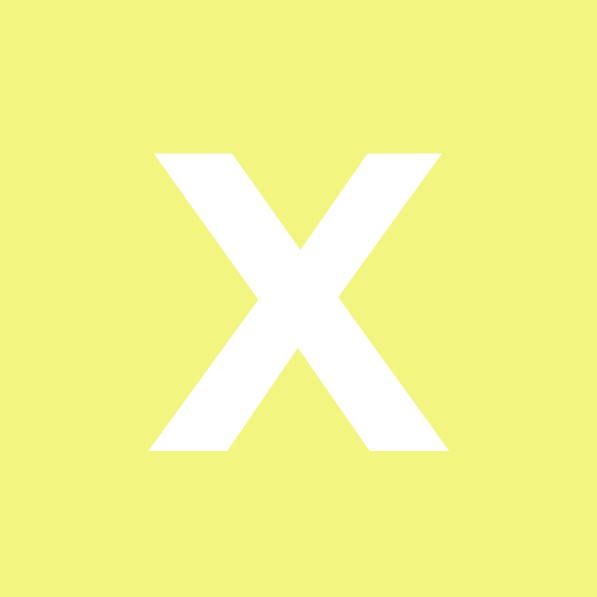 Roles & ResponsibilitiesWe are expanding and looking for talents who have a good eye for detail and are problem solvers. Candidates who work well in a fast-paced environment and able to multi-task are welcome to apply.ResponsibilitiesEstablish networking environment by designing of system configurationAble to maximise network performance through monitoring of performance, and ensure that system is available and reliableTroubleshoot network problems and outages, and resolve issuesEnforce policies to Read more
secure network systemInstallation of various network devices and servicesRequirementsRequirementsStrong analytical and problem solving/ troubleshooting skillsGood communication skillsExperience in CISCO ASR1002, F5 Load Balancers would be an added advantageCandidates with CCNA certification are preferredPreferably with experiences in IT industry
Skills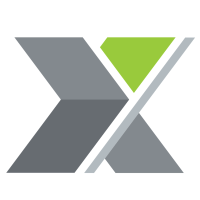 We are expanding and looking for talents who have a good eye for detail and are problem solvers. Candidates who work well in a fast-paced environment and able to multi-task are welcome to apply. ResponsibilitiesEstablish networking environment by designing of system configuration Able to maximise network performance through monitoring of performance, and ensure that system is available and reliable Troubleshoot network problems and outages, and resolve issues Enforce Read more
policies to secure network system Installation of various network devices and servicesRequirementsStrong analytical and problem solving / troubleshooting skills Good communication skills Experience in CISCO ASR1002, F5 Load Balancers would be an added advantage Candidates with CCNA certification are preferred Preferably with experiences in IT industry
Skills Roles & ResponsibilitiesWe are responsible for the design and implementation of the web application server. We create services to hundreds of millions of users and thousands of fellow Shopee colleagues. We expect huge user traffic and high system stress on a daily basis, and we constantly improve our service performance to cater to the ever-growing business of ours.Job Description:Design and implement web backend services using Python + Django/FlaskWrite Read more
high-quality, clean, maintainable code using engineering best practices (unit testing, source control, continuous integration, automation, design patterns, etc.)Analyse requirements, design and develop featuresUnderstand the product, constantly optimise the product, identify and fix problems, improve stability and user experienceOptimize application for maximum performance and scalabilityBuild reusable code and librariesCollaborate with fellow developers, product managers, user experience designer, and operation engineers to build products with web technologiesRequirementsRequirements:More than 3 years of relevant experienceBachelor's or higher degree in Computer Science or related fieldsPassionate about coding and programming, innovation, and solving challenging problemsHands-on experiences in Web Service frameworks and technologies such as Django, Ruby On Rails, or Node.jsFamiliar with HTTP protocolFamiliar with performance tuning of Web Server, massive concurrency handling, and caching mechanismsIn-depth understanding of data structures, Database and other computer science fundamentalsFamiliar with Linux development environments
Skills Roles & ResponsibilitiesTechnical Operation Engineer is on a mission to manage all aspects of technical operations to ensure all Shopee services and platforms are running healthily 24/7 and to provide supreme user experience to our customers. As a part of this team, your tasks include but not limited to setup and maintain monitoring systems, design and build high availability service architecture, manage huge numbers of servers using automation Read more
tools and build up operational platforms.Job Description:Setup, manage and maintain Shopee product applications and servicesParticipate in product system design, optimization and capacity planningSetup and maintain monitoring of technical performance and statistics of Shopee productsCommunicate and coordinate with Product Managers, Developers and Infrastructure teamPerform regular and ad-hoc server-side deployments, releases and troubleshootingPrepare routine operation documentationRequirementsRequirements:More than 3 years of relevant experienceBachelor's or higher degree in Computer Science, Engineering, Information Systems or related fieldsExtensive and hands-on knowledge with Linux operating system (Ubuntu, CentOS, etc.)Knowledge of Computer Network (TCP/IP, DNS, etc.), Computer Organisations and OSHands-on experience with at least one of the programming languages: Bash, Python, LuaStrong analytical and problem-solving skills with the ability to thrive under difficult and stressful situationsGood time management skills to work efficientlyPassion and high sense of responsibility for workFast learning ability and a good team playerDetailed-oriented, cautious and prudentSkills below are optional but preferable:Experience with automation tools like AnsibleExperience with monitoring tools like Nagios, Zabbix, etc.Experience with load balancing tools like LVS, Nginx, Openresty or HAProxyExperience with container technology such as Docker, KubernetesExperience with High Availability system design and Server Deployment ProcessExperience with DevOps
Skills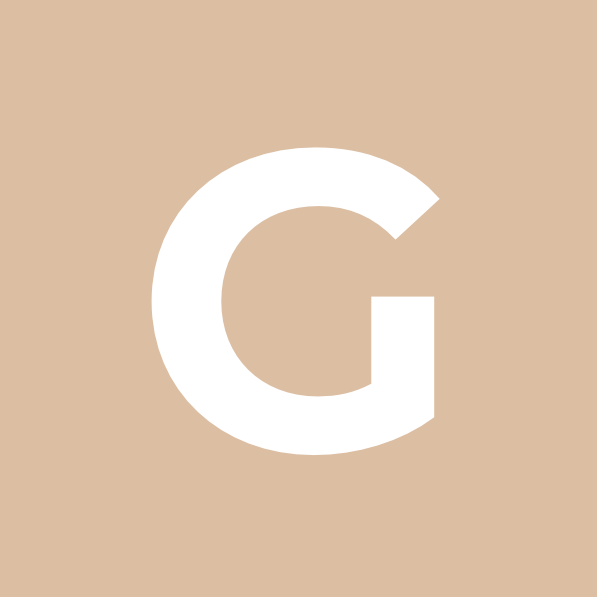 Roles & ResponsibilitiesSenior Network EngineerJob DescriptionEstablishes networking environment by designing network configuration; directing network installation; defining, documenting, and enforcing network standards.Experienced in implementing and administrating network devices such as Switches, Routers, Firewalls, Wireless Controllers, and Wireless Access Points.Exposure with technologies such as SNMP, TRAPS, syslog, automation, UNIX/LINUX scripting and SIEM.Experienced in Administration and troubleshooting in network environment.Strong understanding on internetworking technologies likes VLAN, STP, and Routing Protocol like Read more
RIP, ISIS, BGP, and OSP as well as MPLS-based technologies in Internetworking protocols like HTTP, FTP, SMTP, DNS etc.Working knowledge in implementing and administrating common TCP/IP-based services, including DNS, DHCP, HTTP, FTP, TFTP, SSH, SMTP, etc.Secures network system by establishing and enforcing policies; defining and monitoring access.Maximizes network performance by monitoring performance; troubleshooting network problems and outages; scheduling upgrades; collaborating with network architects on network optimization.Respond swiftly within committed SLA time to onsite network troubleshooting requests issued.Perform maintenance activities related to Infrastructure or Software Upgrade RolloutsReview and recommend processes and procedures to manage operations efficiently.Ensure that service quality are met and maintain SLA RequirementsDegree or Diploma in Engineering or Computer Science or similar.3 years working experience in a network engineering role or equivalent network architectural capacity. Understanding of Network protocols and data communications in business environment.Strong Security knowledge with hand-on installation of firewalls and IDS. Firewalls hand-on skill sets should include PIX, ASA, FWSM, Checkpoint and NetScreen.Experience in network architecture, management, capacity planning & monitoring.Experience with Network Switches, Routers, and Load Balancers is required.Certification in CCNA, CCNP, CCIE.Strong troubleshooting and problem analytical skill.Must have excellent team building and communication skills.Possess a pro-active attitude and customers oriented
Skills Roles & ResponsibilitiesAn excellent opportunity as a System Engineer to work in a large financial company, supporting new and existing IT Servers and Infrastructure, ensuring smooth business operations.RequirementsMandatory Skill-setBachelor degree in Computer Science, Engineering or equivalent;Minimum 7 years of experience in supporting large scale desktop & associated services;Strong working experience in server administration, backup & recovery, and in using tools like Active Directory, Azure, VMware, IIS;Familiar with scripting Read more
languages such as VBscript and Powershell;Hands-on experience in virtualization technology and cloud infrastructure;Strong experience in Microsoft products, server monitoring, SAN management HCI, Java application platform (EAR, Apache;Familiar with migration, performance-tuning, deployment and troubleshooting IT operational and post project migration issues;Strong communication skills with the ability to communicate across all levels within the organization;Self-motivated, independent, meticulous and at the same time, a good team player.Desired Skill-setKnowledge on Linux;Experience in server monitoring and load balancing;Team lead experience;Certifications (MCSE, CISSP, VCP);Experience working in Financial Services industries.ResponsibilitiesResponsible for ensuring the availability of server infrastructure services to end-users are met;Work on improving the server Infrastructure services, performance monitoring and fine-tuning;Involve in daily maintenance including system patching / backup, installation, troubleshooting;Develop plan for jobs monitoring, disaster recovery and scripts for automating the jobs;Involve in designing and implementation of new projects related to server, desktop and projects associated services;Work on business requirements and planning for various migration or infrastructure projects from inception to implementation;Ensuring the IT Server infrastructure compliant to IT risk and security standards.Should you be interested in this opportunity, please send your updated resume to [Click Here to Email Your Resume] at the earliest. Confidentiality is assured, and only shortlisted candidates will be notified.EA License: 07C5639
Skills