Sign in or register for a JobTech account.
Jobs that require

maintenance management

skill
A mobile-commerce technology company that is a part of multibillion-dollar group with a concept in the Automotive Industry where they aimed to solve the existing problem of vehicle owners finding trustable service providers to help service and maintain their car and provide road side assistance.
Looking to hire a DevOps Engineer to perform the following tasks:
• Implement integrations requested by customers
• Deploy updates and fixes
• Provide Level 2 technical support
• Build tools to reduce occurrences of errors and improve customer experience
• Develop software to integrate with internal back-end systems
• Perform root cause analysis for production errors
• Investigate and resolve technical issues
• Develop scripts to automate visualization
• Design procedures for system troubleshooting and maintenance
• Strong background in Linux/Unix Administration
• Experience with automation/configuration management using either Puppet, Chef or an equivalent
• Ability to use a wide variety of open source technologies and cloud services (experience with Digital Ocean is required)
• Strong experience with SQL and MySQL (NoSQL experience is a plus, too, since we also use Redis)
• A working understanding of code and script (PHP, Python, Perl and/or Ruby)
• Knowledge of best practices and IT operations in an always-up, always-available service
Requirement:
• Approximately 2 years' experience in Tech Support
• Experience in Linux Centos experience and mysql database management with Replication.
Skills
Daily operation include System performance monitoring and maintenance
Managing and preform disaster recovery in MS Server
Ensure system availability, reliability and security control
Requirement
Degree In Information Technology, Computer Science or equivalent
Knowledge with MS Server, MS SQl and Active Directory
Willing to work beyond office hours/weekend and on standby if required
Candidates without any relevant experience are welcome to apply
Interested candidates who wish to apply for above posiiton, please send us your updated resume to jeffn@gemini.sg We regret only shortlisted candidates are will be notified.
EA 12C5083
Skills
Work on call centre tickets , monitor and manage system alerts and notifications, and respond accordingly through service tickets
Level 1 & 2 technical support at the network level: WAN and LAN connectivity, routers, wireless, firewalls, and security
Basic remote access solution implementation and support: VPN, and RDP, Team Viewer or Webex
knowledge of Cisco Switches & Firewall, HPE or Dell Switches Fortigate, Sonicwall,
Improve customer service, perception, and satisfaction
Ability to work in a team and communicate effectively
Escalate service requests that require Senior Engineer level support
System documentation maintenance and review
Requirements :
Ability to communicate verbally via the telephone with clients and vendors
Understanding of operating systems, business applications, printing systems, and network systems
Ability to diagnose technical issues
Ability to multi-task and adapt to changes quickly
Ability to match resources to technical issues appropriately
Understanding of support tools, techniques, and how technology is used to provide IT services
Interested candidates who wish to apply for above position, please send us your updated resume to jeffn@gemini.sg
We regret only shortlisted candidated will be notififed.
EA 12C5083
Skills Roles & Responsibilities1) MORE THAN 10 YEARS SKILLED OPERATOR FOR SOIL IMPROVEMENT WORK2) 2 YEARS CONTRACT. SGD6,000 TO 8,000/MONTH (NEGOTIABLE).Requirements1) Craftsman Agricultural Machinery Maintenance.2) Excavator, Crane, Loader Operating and Maintenance.3) Welding and Cutting Work,4) PVD Machine Hydraulic and Electronic System Maintenance5) Speak English/Chinese/Korea Language
Skills
Roles & ResponsibilitiesManage all indoor and outdoor installation, repairs and maintenanceDiagnose errors or technical problems and determine proper solutionsEnsure proper documentation of service and installation actions by completing forms, reports, logs, and recordsFollow all company's filed procedures and protocols and ensure compliance to service standardsBuild and maintain positive relationships with customersHandle pre-sales and post-sales supportPerform any other ad-hoc projects as assignedRequirementsAbility to communicate in English fluentlyPossess valid Singapore Read more
Class 3 driving licenseAbility to troubleshoot, test, repair and service technical equipmentAbility to work flexible shifts and to adapt to changing work schedulesFamiliarity with hand tools and mobile applicationsPossess 1 – 2 years of relevant experiences in customer service and technical support is a plus
Skills

Roles & Responsibilities- To assist the Plant Manager in managing day to day production activities & production planning- To do general maintenance of plant and machineryRequirementsDylan Then Reg No: R1878687 The Supreme HR Advisory Pte Ltd EA No: 14C7279
Skills Roles & ResponsibilitiesMaintenance of plants, shrubs, trees, flowers, grass turfs,Watering of plants and removal of weeds or unwanted plantsCutting or pruning of plantsPlant propagationPerform other instructions from the Landscape supervisor and/or ManagerRequirementsCan work outdoors in the hot sunFit to handle Plant careWSQ Landscape operation is preferrred (entry level)
Skills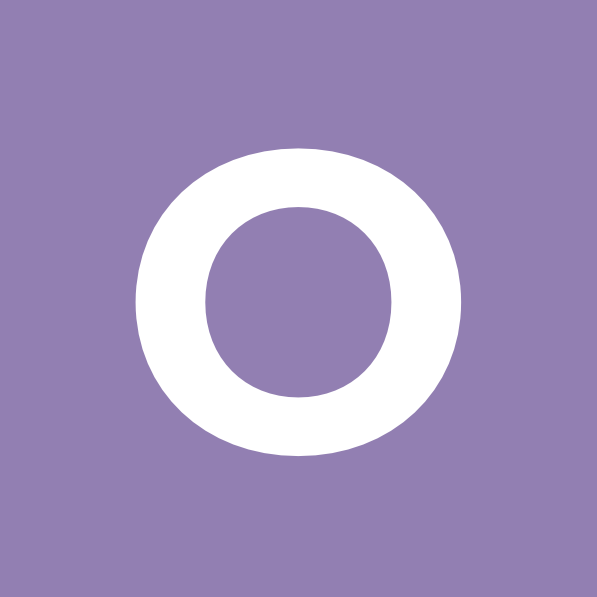 Our client is a leading service provider of security solutions for the loss prevention market in the region. They provide its unique brand of guaranteed security and exceptional service through its trained, friendly professionals and state-of-art equipment. ResponsibilitiesHandling day to day enquiries, feedbacks, quotation, coordinate and follow up with customers. Arrange and manage maintenance scheduled Provide and Manage administrative support to control centre operations Generating and maintaining of Read more
documents and data in the CRM system Maintain proper filing and documentation Updating and generating timely reports Other ad-hoc duties when assignedRequirementsMin Nitec with 1-2 years working experience Able to work independently with minimum supervision Good communication skills Team player Responsible, mature and well-groomed Effectively bilingual PC knowledge in MS Office 5 days/weekTo apply, please send your updated resume to [Click Here to Email Your Resume] with the following details, in MS Word format:Position applying for Current remuneration Reason for leaving Expected remuneration Notice periodWe regret that only shortlisted candidates will be notified. Lee Keck Ying (Jol) | EA License No : 06C4642 | EA Reg No : R1877544
Skills Company: ST Synthesis Pte LtdBusiness Area: Land SystemsJob Description:• Station on-site and perform daily inspection and preventive maintenance works in Mechanical and Electrical Systems according to Scheduled Maintenance • Attend to feedback, Breakdown and customer service requests • Attend to Fault-Calls and carry out rectification of Faults within specified time and budget• Strong hands-on skills • Assist in troubleshooting and repairs of Mechanical and Electrical systems• Able to Read more
work on rotating shifts, including weekends and public holidaysJob Requirements: ​• NITEC or Higher NITEC with minimum 2 years relevant experience• Able to work on rotating shifts, including weekends and public holidays• Candidates with sound knowledge of ACMV, Fire Protection, BAS, Plumbing, Sanitary and/or HT/LT will be favorably considered• CERT Trained personnel has an advantage• Audio Visual Trained personnel has an advantage• Able to interact and articulate well within and other departments• Singaporeans only
Skills Roles & ResponsibilitiesSystem Engineer - Unix Job Duties:Experience in Installing, Configuring and Trouble-Shooting Application Servers to include Oracle Solaris 10 and 11, AIX 6 and 7 and HP-UX 11i v3.Experience in installation, management and troubleshooting of RAID, SSH, NTP, DHCP, ConnectDirect and MQ.Manage and document system configurations by establishing and enforcing Bank's policies, guidelines and standard.Performing patch management, upgrades and installations as per Bank's policies, guidelines and standard.Implementing Read more
validation and verification practices in an SIT/UAT/PROD environment as per Bank's policies, guidelines and standard.Performing configuration, installation, migration, maintenance, administration and troubleshooting the server infrastructureConfiguring various software and hardware for UNIX initiatives supportWorking on technology and process improvement for the benefit of the teamEfficiently providing proactive support through change management and capacity review and planning.Manage and maintain server/system inventory list ensure all information is up to date.Manage and maintain server/system diagram ensure all information is up to date.Managing assigned projects and program component to deliver services in accordance with established objectives. Oversees all transitions into production.Support and give direction on series hardware design including VIOS, network, storage and workload balancingResponding to inquiries from staff, service providers, site personal and outside vendors and etc to provide technical assistance and support.Able to perform work after office hour on weekdays and on weekends.Support production environment 24x7.Any other duties as assigned by management.Job Qualification:At least 3 years of relevant experience.Oracle Solaris System Administrator certification is a plus.IBM Certified System Administrator certification is a plus.HP ASE - HP-UX 11i v3 Administrator V1 certification is a plus.Works well individually or in a group settingTechnical, analytical and interpersonal skills requiredWindow Server 2003, 2008, 2012 and/or SQL experience is a plusBasic understanding of network knowledgeStrong organization skills and ability to multi-task in high pace networking environmentAbility to work under pressure and time constraints RequirementsSystem Engineer - Unix Job Duties:Experience in Installing, Configuring and Trouble-Shooting Application Servers to include Oracle Solaris 10 and 11, AIX 6 and 7 and HP-UX 11i v3.Experience in installation, management and troubleshooting of RAID, SSH, NTP, DHCP, ConnectDirect and MQ.Manage and document system configurations by establishing and enforcing Bank's policies, guidelines and standard.Performing patch management, upgrades and installations as per Bank's policies, guidelines and standard.Implementing validation and verification practices in an SIT/UAT/PROD environment as per Bank's policies, guidelines and standard.Performing configuration, installation, migration, maintenance, administration and troubleshooting the server infrastructureConfiguring various software and hardware for UNIX initiatives supportWorking on technology and process improvement for the benefit of the teamEfficiently providing proactive support through change management and capacity review and planning.Manage and maintain server/system inventory list ensure all information is up to date.Manage and maintain server/system diagram ensure all information is up to date.Managing assigned projects and program component to deliver services in accordance with established objectives. Oversees all transitions into production.Support and give direction on series hardware design including VIOS, network, storage and workload balancingResponding to inquiries from staff, service providers, site personal and outside vendors and etc to provide technical assistance and support.Able to perform work after office hour on weekdays and on weekends.Support production environment 24x7.Any other duties as assigned by management.Job Qualification:At least 3 years of relevant experience.Oracle Solaris System Administrator certification is a plus.IBM Certified System Administrator certification is a plus.HP ASE - HP-UX 11i v3 Administrator V1 certification is a plus.Works well individually or in a group settingTechnical, analytical and interpersonal skills requiredWindow Server 2003, 2008, 2012 and/or SQL experience is a plusBasic understanding of network knowledgeStrong organization skills and ability to multi-task in high pace networking environmentAbility to work under pressure and time constraints
Skills