Sign in or register for a JobTech account.
Jobs that require

maintenance management

skill

To assist DC Facility Manager to govern the facility operation of Data Centres and remote buildings IT Rooms.
Management of Data Centre and remote building IT space power and space Capacity (including cable containment), Planning and Provisioning
Track, record, report and manage all equipment move-in and move-out of the data centres with proper approval. e.g. assign rack for new equipment move-in, move out from rack
Manage outsourced facility vendors and Data Centre landlord
Provide onsite supervision for all critical facility maintenance.
Respond to incidents following the standard incident response procedure & track till closure
Liaise with DC/Building landlord to ensure optimal operation of electricity, HVAC and monitoring environments within Mission Critical IT facilities in Data Centre and remote buildings.
Familiar with Structured Cabling system and its related components
Assist on cabling request and ensure quality Structured Cabling installation through close supervision of cabling installer
To generate reports to management
To backfill when 24x7 L1 facility engineers require assistance
Desired Skills, Knowledge and Experience
Minimum 5 years Data Centre facilities management and project experience.
Experience working in a high-pressured environment with 24x7 on-call responsibilities
Strong understanding of incident, problem and change management procedures based on ITIL best practices
Must be experienced in the operation, maintenance & repair of infrastructure including but not limited to power distribution, emergency generators, UPS systems, PDU's, chillers, pumps, CRAC units, Building Automation System, along with other components related to Power & HVAC support.
Experienced in managing Data Centre vendors, out-sourcing vendors and project execution.
Familiarity with equipment requirements in Data Centre such as Storage, servers and networking equipment such as routers, switches is a plus.
DCIM knowledge and usage (CA DCIM preferred)
Knowledge of TIA-942 standard and MAS TVRA
Ability to multi-task and proficient in Microsoft Office applications; Excel & PowerPoint
Good communication skills
Organized and detail-oriented
Ability to work in a team
Certification
B.S. in Electrical/Mechanical Engineering or a related field is strongly preferred
Additional experience may be substituted in lieu of a degree
Certified Data Centre Professional or Equivalent
Qualifications in ITIL Foundation level at a minimum
Skills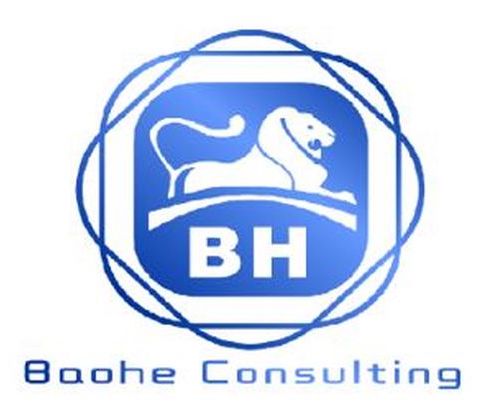 Job responsibilities:
Perform data entry related to AP/AR/GL
Reconcile the bank statement
Assist in year-end closing and reporting
Perform sorting, filing and archival of financial records and documents.
Assist in corporate secretarial duties including preparation of company incorporate document and directors'/shareholders' resolutions for on-going corporate secretarial matters for clients, maintenance of statutory records and registers.
Other ad-hoc duties as assigned
Job Requirements:
GCE "O"/Diploma in Accounting/LCCI
1 year of hands-on accounting experience
Proficient in MS office especially in Excel and MYOB accounting software
Responsible with positive attitude, be willing to learn and able to meet deadline
Salary range: $1800 - $2400.
5 days work week (Mon to Fri); Positive and work life balance environment, Medical & dental insurance benefit.
Applicants require work pass need not apply. Please note that only shortlisted candidate will be notified.
Skills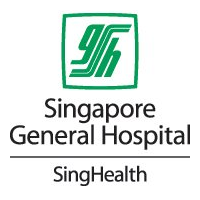 Job DescriptionYou will develop and direct programmes to ensure the maintenance of buildings, equipment and ground, as well as the efficient and safe operation of facilities and systems, to meet the Hospital's operational requirements. You will also monitor work plans, contracted services and projectsto ensure timely completion, qualityin accordance with professional standards and budget accuracy.Job RequirementsBachelor Degree in Engineering or Estate / facility ManagementExcellent interpersonal, organizational and communication Read more
skillsA good team player who is able to work independentlyManagement experience would be an advantage
Skills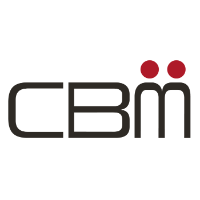 Responsibilities: 1. Assist and report directly to Deputy Building Manager (DBM) in all operation & maintenance concerns:Oversee the facilities management within the premises Compiling the monthly utilities report and tabulations Monthly M&E reports Assist to develop and implement of Standard Operating Procedures (SOP) as and where necessary2. Interfacing with the clients:Attend monthly meeting with client & prepares the minutes of the meeting Providing updates on ad-hoc and outstanding Read more
issues Attending to clients feedback or requests Coordinates the preventive and corrective maintenance works schedule with the contract and client.3. Coordinate and manage projects:Provide costing and proposals for ad-hoc works/projects Evaluate the quotations submitted by contractor and provide a formal quotation to the client Inspect works carried out are proper and in satisfaction Liaising and managing contractors4. Leading the on-site technical teams:Provide guidance, training and supervision to technical staffs to ensure proper execution of assigned task Planning of maintenance schedule Review and planning monthly maintenance schedule Oversee all work is carried out timely and smoothly by the staffs5. Tendering:Prepare and complete tender , Request for Quotation according to Client's requirement within Timeline. E-commerceRequirementsCandidate must possess at least a Diploma, Advanced/Higher/Graduate Diploma, Engineering (Electrical/Electronic), Engineering (Mechanical) or equivalent. Possess Specialist Diploma in Construction Productivity will be an added advantage. At least 2 year(s) of working experience in the related field is required for this position. At least 3 year(s) of experience in Tendering / bidding related works. Computer literate and possess good interpersonal and communication skills Possess strong initiative and good analytical skills A committed and responsible team player with pleasant personality, independent and resourceful
Skills Duties and ResponsibilitiesCarry out pre-sales engagement for projects relating to Cloud technologiesDeploy Cloud related projects and provide consultation with regard to the deployment as a Subject Matter Expert (SME)Create technical documentation for the deployment projectsProvide post-sales support services for corrective and preventive maintenanceCarry out technical enablement Requirements Good Diploma or Bachelor's Degree in Information TechnologyAspiring to certify in CISSP/CCSP will be advantageousITIL Foundation will be good to haveKnowledge Read more
in information security technologies in public cloud, CASB and container security is preferredKeen to learn/explore/evaluate new cloud security technologiesAt least 2 years of IT security experienceNetwork/System/RedHat/WindowsknowledgeGood communication and written skillsPositive working attitude will be highly regardedPassionate in information security
Skills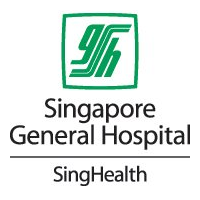 Job DescriptionYou will assist nurses and doctors in plaster cast applications and the maintenance of all orthopaedic equipment and supplies in the plaster room. You will also monitor and control adequate stock counts of all orthopaedic equipment and supplies.Job RequirementsGCE 'N' Level with 2 years of relevant experiencePossess good interpersonal skillsAble to communicate in English
Skills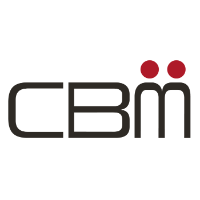 Conduct machine trouble shooting, root cause analysis and effective countermeasure Execute corrective and preventive maintenance programs as defined by the maintenance engineers with minimal guidance Update documentation (work orders, spare parts, etc.) as specified by the maintenance department procedure Support maintenance Engineers for machine upgrades and modifications Work closely and maintain good working relationship with peers and production staff to achieve the required output from the machines Provide Read more
guidance and assistance to Autonomous Maintenance in cleaning, inspection and lubrication Any other assigned dutiesJob RequirementsPossess at least ITE / NITEC / Diploma qualification in Electrical of Electronic or equivalent At least 1 year of relevant experience in electrical maintenance and troubleshooting of equipment and machines Hands on experience in troubleshooting in PLC, SCADA, AC / DC Motors Control and Drivers is preferred Able to read electrical and electronics schematic diagrams Proactive and driven to learn and take on challenges Team player, meticulous and responsible Computer literate in MS Office
Skills Job DescriptionTo oversee daily data centre operations for 2 data centres on a shift basis Support datacenter daily operations, following the operation manual or instructions to carry out scheduled maintenance and ad-hoc tasks Real time monitoring for all datacenter systems via monitoring tools, physical inspection of physical hardware status periodically Resolve and escalate the datacenter operation issue in a timely manner Support office systems Tape operationJob RequirementsDiploma in Read more
IT related field Experience not required as training will be provided some knowledge in operation system, Linux and Windows advantageous Good personality, excellent communication skill, team spirit Self-driven, able to work independently Self-learner, able to understand operation manual and instructions clearly and carry out maintenance work under minimum guidance Self-motivated, passionate in learning, and Interest in programming and hardware is a plus Able to work shift Applicants requiring work pass need not applyApply directly or send your CV with expected salary to [Click Here to Email Your Resume]. Due to the number of applications received, only shortlisted candidates shall be notified.
Skills

Roles & ResponsibilitiesJob Scope:Responsible for implementing, maintaining and supporting computer communication networks for existing customers.Develop and maintain documentation related to the installation, administration and maintenance of network infrastructure.Assist with planning and design of the network architecture for the projects.Provide network configuration and trouble-shoot in all network devices such as Router, firewall, Core Switches, Switches, Wireless LAN Controller & Wireless Access Point, load balancer, etc. Device brands are Cisco, Read more
HP, Juniper, Fortigate, etc.Experience of configuring the LAN, WAN, WLAN, VPN, Routing, Switching, Firewall, TCP/IP, Multi-WAN, VLAN configurationPerform any other related duties as assigned by immediate supervisorRequirementsRequirements:Education & TrainingDegree in Computer Studies or ScienceProfessional certification like CCNA/CCNP will be preferred.Experience & RequirementsMinimum 4 to 5 years' relevant experience in IT supportLAN/WAN support experiencesStrong communication and interpersonal skillsHands on experience in Network Implementation, Cisco Network Troubleshooting, Network Hardware Configuration, Network Performance Turning.Good knowledge in network systems e.g Cisco switches, routers, 3rd party switches, firewall and Load Balancer.Good knowledge infrastructure solution will be added advantageAbility to work independently and to multi-taskAbility to work and deliver within stipulated timelines
Skills Our Client is the Global Market Leader in independent storage and handling of bulk liquids and world's leading independent tanks storage companyPrepare specifications and estimate costs for internal and contracted modifications, expansions or installation of overall terminal facilities and utilities. Contribute to successful work completion by participating in the resolution of issues such as conflicting design requirements, and unsuitability of material. Co-ordinate activities with other operating or engineering Read more
units to facilitate participation of appropriate staff whilst ensuring departmental operating efficiency. Sustain Kaizen effort, through organizing for problem solving and involving the team to solve problems. Initiate continual improvement to current Maintenance/Operations practices, programmes or activities. Review updates on Operations Safe Work Procedure (SWP) and its Job Safety Analysis (JSA) to ensure work is safe to carry out. Maintain, review, improve and keep up to date all SWP accuracy. Cultivate safety culture within Maintenance/Operations organization and contractor. Evaluate and explore the new technology for continual improvement. Analyze Operations performance and efficiency and derive technical solutions to maximize terminal productivity, reliability and life span. Initiate improvement in terminal operations process flow. Lead and investigate incidents or abnormal observations, and to propose as well as to manage the corrective action(s). Drive Client Fundamentalsreview, align and improve the workflow for every process.Qualifications:Degree in Engineering. At least 5 years' of relevant work experience with good knowledge of operations, site and terminal capability. Trained in Operations and on job training for at least 6 months. Good product knowledge. Keen awareness of underlying customer needs and prevailing industry, market trends and practices. Ability to manage multiple communications and operate under stress. Preferable to have Operations, Project & Maintenance management. Full-Time position(s) available.
Skills