Sign in or register for a JobTech account.
Jobs that require

market research

skill
Involved in palm oil research activities including modelling production estimates and project evolution of demand to all destinations (palm and vegoils into Asia). Actively assist the local and global commercial team in their trading strategies and decision making. Actively participate in crop tours and manage the crop tour team based in Indonesia.
THE ROLE
In charge of keeping origins' Palm oil SnD up to date, including forecast of short/long term production, food/ industrial/ biofuel demand adjustments in both domestic and international markets reflecting realities (price/policies/currencies, etc.) and alignment with research teams at all destinations.
Work closely with Singapore Palmoil commercial team in designing commercial strategies, update them regularly on palmoil SnDs updates, as well as Asia vegoil related SnDs change (China/India in particular), and produce ad hoc analysis.
Coordinate all crop surveys with the Indonesian team as well as participate in a portion of the surveys (about 3x per year).
Generate conclusions from crop tours' measurements and report them to stakeholders.
Keep track of various relevant statistics with the help of the Indonesian team, including MPOB updates, Indonesia exports, monthly precipitations, maintain the palmoil production model, keep track of price movements, import parities, and biodiesel policies and economics, supervise lineups analysis.
Work closely with research colleagues across the world on the various aspects of the vegoil market, stay actively connected on changes.
Oversee demand for other oils into Asia.
Improve current data analytics and quality, develop new knowledge and create new models and approaches where needed.
REQUIREMENTS
Bachelor's Degree with at least 5 to 8 years of experience in palmoil market research
Strong statistical and analytical skills, including understanding of data management and best practices
Fluent in spoken and oral English, spoken Chinese and/or Bahasa is a plus
Willing to travel and participate in crop surveys
Efficiency in Excel capabilities, programming skills is definitely a plus (Python)
Some management experience in managing a team
Skills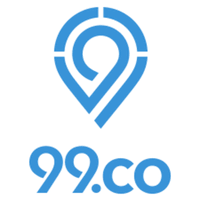 99.co is looking for an experienced Product Manager to join our diverse team of people who are passionate about taking the real estate industry properly into the age of technology through innovation and a desire to solve its multitude of challenges.

As a Product Manager, you will be responsible for plotting the course and future of our product, navigating your team through unchartered territory and unpredictable storms to reach new heights. Your work will constantly set new standards for the age-old industry and help thousands of buyers and renters find their dream home every year.

What you'll do:
Drive product direction and strategy.
Own the product roadmap, objectives and KPIs.
Define and execute go-to-market plans /strategies.
Conduct A/B tests and lead data analysis.
Understand user needs and behaviour.
Perform market research and competitive analysis.
Oversee product execution from inception to delivery.
What you have/are/will be:
Computer science or related technical background preferred but not required
Own a track record of building interesting internet and/or mobile products on web and mobile platforms
Experience leading a team, and know how to effectively implement team goals and deadlines
Able to speak in the vocabulary of GTD, Konmari method, agile, and design sprints
Technical depth that lets you understand and earn the respect of world-class engineers
A head for numbers and a strong quantitative background to support data-informed decision making
Able to respect and appreciate what good design(s) can do
Able to communicate well in all sorts of situations and provide clear and concise briefs
Exemplify what it means to be a team player — for both your team and the company
Entrepreneurial spirit and know how your work impacts the business and the industry, and have your way of conveying this to inspire others
Embrace change, and thrive in a fluid, fast-paced start-up environment
Detail-oriented or someone who reads everything and will paste an html peace character somewhere in your application ;)
Skills

Roles & ResponsibilitiesAPPLICANTS HAVE TO APPLY VIA OUR WEBSITE: "http://careers.pageuppeople.com/395/ci/en/listing"PURPOSE:Actively support the various Commodity Marketing and Trading units to provide due diligence across a wide range of risk jurisdictions worldwide. The role will conduct KYC due diligence checks on new and existing counterparties and will be responsible for end-to-end counterparty on-boarding process.TYPICAL TASKS:Conduct KYC reviews, as per the new KYC process, on existing counterparties which have been onboarded Read more
in the pastPerform research via internal and external sources, gather and analyze documentation in accordance with the KYC requirementsLiaise with Front Office to identify which out of the existing counterparties are still active relationships and mark the rest as dormantEscalate High Risk cases to the relevant approving authorityLiaise with the rest of the KYC team to help with day-to-day tasks as well as any ad-hoc KYC projects and initiatives when requireRequirementsCAPABILITY REQUIRED TO DO THE ROLE:Basic understanding of the KYC/AML rules and regulationsKeen interest in following latest regulatory trends and developmentsBasic understanding of internal controls and compliance frameworkAbility to identify control deficiencies in counterparty on-boarding processAny other requirements to perform the work effectively?2-3 years of relevant KYC / AML experience in a compliance or control environmentPrevious KYC experience in commodities, energy trading or bankingKnowledge of at least one screening engine like World Check, Thomson Reuters etc.
Skills Permanent Up to $8500 nego Tanjong PagarResponsibilities:Plan and implement the tenancy mix for the pre-open/development malls Support the malls in retail planning and implementing the tenancy mix Source and secure suitable tenants that fit into the desired tenant mix at the malls Handle leasing enquiries and make necessary recommendation of retail spaces at the malls to prospects. Work with the malls to achieve optimum occupancy and desired tenant Read more
mix. Work with malls to constantly strengthening and refreshing the trade mix with new and exciting concepts. Conduct market research to keep abreast of retail market and trend. Establish strong network with retailers and tenantsDuration:PermanentSalary:Up to $8500 nego*Depending on qualification & experienceWorking hours:Monday to Friday 8.30am-6pmLocation:Tanjong Pagar (Property Management)Requirements:Degree or Diploma in Estate Management, Building or equivalent Minimum 5 years' relevant experience in similar capacity in the retail industry Strong interpersonal, communication and negotiation skills Possess good network of tenants and contacts Possess positive disposition and resourcefulness and a team player Sound understanding of the real estate and retail industries preferably in shopping complex Possess good command of both written and spoken English and Mandarin to communicate with associates Computer literate with strong proficiency in Microsoft Word and Excel Strong report writing and presentation skills Ability to multi-task and an eye for details Self-motivated and able to work under pressure with tight deadlinesInterested applicants, kindly email your detailed resume (MS Word format is preferred): [Click Here to Email Your Resume] (Reg No: R1107390) Please ensure that applications sent through email are no bigger than 1Mb. We thank all applicants for your interest but regret to inform that only shortlisted candidates would be notified. Success Human Resource Centre Pte Ltd (EA License Number: 97C4832) 1 Sophia Road, Peace Centre, #06-23/29 Singapore 228149 T: 6337 3183 | F: 6337 0329 | W: www.successhrc.com.s
Skills Roles & ResponsibilitiesManagement Trainee RPAT Pte Ltd is expanding into the South East Asia market. We are recruiting a core group to form the management team in the next 1 year. As part of the dynamic team, you'll also find your career is rewarding as we help to shape lives together, with attractive basic + commission, bonuses, benefits and ongoing training as part of the package. As the Read more
demand for our unique services increases, so do your opportunities for advancement.We have developed and designed an apprenticeship for starters aspiring to carve a career in HR, Information Technology and Business Development. Top Management Trainee will enjoy a fast tracked career in HR, Information Technology and Business Development. This apprenticeship will exposure individuals to all core functions of Human Resource, Information Technology and Business Development. With a holistic blend of industry exposure, extensive training, project management, assignments, in-depth job rotation and personalized mentoring, you will be equipped with a strong HR, Information Technology and Business Development foundation. Only go-getter with high levels of motivation, drive and innovation will be chosen for this exclusive apprenticeship. You will need to be inquisitive, tenacious and ambitious and have the ability to learn fast and to seize every opportunity ahead.Planning and implementing marketing strategies of the companyAssist the business development manager in new avenues of businessConducting market researchMonitoring our daily and monthly performanceBuilding client rapport and fostering client relationshipsHandling/service current accountsHandle daily operations activities such as attending to queries from customers in relation to billing and other materialsResponsible for managing events and ensuring deadlines and budgets are adhered to. Directs coordination of activities to prepare for the day of the event.Communicating, maintaining and developing client relationshipsTravelling to on-site inspections and project managing eventsDevelopment, production and delivery of projects from proposal right up to delivery.Setting, communicating and maintaining timelines and priorities on every projectBeing responsible for all project budgets from start to finish.Managing operational and administrative functions to ensure specific projects are delivered efficientlyJob RequirementsMeticulous attention to detailGood verbal and written communicationAbility to oversee multiple projectsCalm under pressureExcellent problem-solving skills, able to quickly solve issues during event dayRequirementsMinimum 'O' Levels and aboveFresh graduates are welcomedEnergetic and creativeWilling to challenge yourself and think out of the boxMust be able to learn quickly and work well with internal colleagues and remain humble and help create harmony with office environmentPossess good communication and interpersonal skillsMature, pro-active, driven with a positive and strong mindsetSelf-independent, possess tenacity and resourceful
Skills

Roles & ResponsibilitiesAs an OEM Business Development Manager, your primary mission will be to support a Client OEM account by managing the product platform lifecycle (market analysis, NB/DT design in, supervising platform development stages, and sell out), assisting in quarterly business reporting, and driving customer interactions/support to grow company share.Responsibilities:Manager design-in cycle with Major OEM in the complex South-east Asia marketMonitor multiple OEM platforms through the entire program Read more
cycleCommunication of strategies and plays to the OEM Account sales teamAbility to develop and drive business strategiesBased in Singapore and travel extensively in different South-east Asia countriesManaging changes and issues with the stakeholdersCoordinate cross-project activitiesLeverage appropriate internal/external organizations to resolve issuesDevelop deep customer relationships, drive customer meetings + agendas to most effectively grow businessDocumentation of business plans, including volume, mix, revenue, margin, and market shareMarket research and interaction with the customer to understand market trendsContingency and/or alternatives planning for possible market shiftsRequirementsPre-existing understanding of the PC market, with an emphasis on OEM/MNC PC makersExceptional time-management skills - ability to handle multiple ongoing projects/initiativesAbility to quickly create effective strategies with imperfect or insufficient datasetsStrong organizational skills - Ability to work across a large organization and get things doneExecutive-level presentation and communication skills - ability to speak with confidenceAbility to work under intense pressure10+ years in a fast-paced business planning or strategy role - high tech experience preferredBS and/or MS degree in Business Management, Finance, or Engineering from a top-tier universityMBA is a strong plus.
Skills Roles & ResponsibilitiesAssist Sales Department with the following:Develop marketing strategies and forecasts to achieve organisation plans and objectivesPlan and manage sales and marketing activitiesConduct market researchPrepare and update websiteEstablish and set up rapport with clientsCommunicate with clientsSupport sales operations eg prepare sales quotations, maintain sales recordsProvide after sales service follow up to our clientsRequirementsDiploma holder or equivalent in MarketingMinimum 2 years experience in marketingCreative, sales driven personality with Read more
good interpersonal and communication skillsKnowledge of excel, MS Word and PowerpointKnowledge of mechanical and automotive engineering would be an advantageAbility to read and write Chinese in order to deal with business partners from China
Skills Job Description Job Responsibilities:• Market research to achieve deep knowledge about target user needs, pain points and provide data insights for product development as well as forming marketing strategy• Assist in developing and implementing of marketing strategies of the company App• Content preparation for social media platform such as Instagram, Twitter, Facebook, LinkedIn to ensure consistencies in delivery of key messages• Develop and execute targeted email campaigns with Read more
specific calls-to-action to engage community • Manage and oversee social media channels• Involve in planning and execution of business-related event• Conducting research and analysing data to identify audiences• To co-ordinate and implement all marketing and communications initiatives • Drive up user traffic, usage and activity through data-driven marketing tactics• Assist in organize activities and marketing events with organization or companies to create company branding objectives• Monitoring of marketing channels' performance to ensure strong online/offline engagement and marketing conversion• Assist in other ad-hoc dutiesJob Requirement:• Candidate must possess Degree in Marketing or equivalent• At least 2 Years of working experience in the related field is required for this position• Familiar with social media and marketing trends• Excellent communication, people skills, results oriented, self-motivated and resourcefulAbout Bao He Group website URL: www.baohegroup.com
Skills Roles & Responsibilities• Product performance, price plans, profitability and market share of the product• Analysis of consumer usage behaviour and identify new products/services opportunities• Conceptualize, plan and develop new products as well as product enhancements to ensure relevance to meet changing market needs, including the development of business casesResponsibilities:Product Development• Drive project milestones, troubleshoot potential issues and challenge the team to deliver solutions that result in successful project Read more
launches• Explore new technologies for improvements and enhance work flow to drive digital KPIs• Track and manage allocated budget• Perform acceptance testing for new features.• Help with product prioritization and project management methodologyProduct Marketing & Analysis• Conduct business analysis & product performance forecast• Responsible for the product performance, price plans, profitability and market share of the products• Understand market needs; keep abreast of technology developments/trends and competitive situation• Ability to conceptualize, plan and develop new products (end to end) as well as product enhancements to ensure product relevance and meet changing market needs, including the development of business cases. Regularly use consumer feedback, metrics, market research, and competitive analysis to help create products and features that drive digital KPIs• Analyse prepaid customer usage and spending behavior to identify opportunities to offer new or enhanced products and/or extension to new customer segments• Develop & craft product messaging briefs, guiding marketing communications on the creation of product launch materials• Work effectively across functions including Go-to-market (GTM), Customer life cycle management, IS, Network and Customer Service to meet overall company objectives.• Forecast of inventory to meet sales forecast & demand• Ensure consistent and process end to end for all products/services launches• Ensure product information/T&Cs are updated across all platforms in a consistently & timely manner.• Custodian of credit bonuses given out across the channelsRequirements• Degree in management, marketing, economics or a closely related field• More than 5 years of working experience, preferably in the product or product market marketing role• Ideally with telco experience• Good project management• Excellent communication, presentation and interpersonal skills, with the ability to build good rapport and collaborative working relationships with all levels of staff* We regret that only shortlisted candidates will be notified.
Skills Roles & ResponsibilitiesAre you an integrated Marketer who has a passion for the Media & Advertising industry? Would you like to work for a leading global market research company that helps companies in this space reach new heights?A fantastic global market research company is looking for a Marketing Manager, APAC to join the Singapore team and take lead of their entire APAC marketing initiatives. Headquartered in London, this Read more
company offers world leading brands evidence and insights into advertising best practice on a global scale.What they are looking for is an experienced integrated marketer to come on board and drive the business forward. In particular, they're on the lookout for strong performance marketing, marketing automation and all the rest!Sound intriguing, then please apply!ResponsibilitiesResponsible for all APAC marketing initiatives and marketing budgets.Manage all SEM and Social Media for the region.Creating and executing all regional email marketing using Marketo.Orchestrate events and media partnerships for external events.Create marketing collateral for Sales teams to use. RequirementsAbout YouBachelor's degree.4+ years' experience in Marketing field, preferably in Media or Marcomms industry.Global marketing experience would be a plus as would any regional experience.Strong integrated and content marketing background.Good knowledge of performance marketing with hands on experience.CRM skill set, Hubspot and Marketo preferred.Interested? Apply now! Sophia Holmans. EA License: 11C4388. Registration: R1872027.
Skills