Sign in or register for a JobTech account.
Jobs that require

market research

skill

We are looking for dependable, client service-oriented marketing associates with excellent communication, time-management and organisational skills. Marketing associates can expect to work closely with account executives and marketing managers, do research, edit copy and follow trends. Usually overseen by marketing managers, their responsibilities include helping to collect data, forecast trends, and assess customer satisfaction. They may also be asked to liaise between company and client, handle social media Read more
accounts, and help with event planning.To be successful as a marketing associate you must understand the importance of confidentiality, stay up-to-date with style guides and marketing trends, and be a good writer and speaker. The ideal candidate for this position will have excellent administrative and word processing software skills, presentation know-how, and experience with relevant technology.Marketing Associate Responsibilities:Conduct Market ResearchSupporting the Marketing teamDoing day-to-day administrative tasksHelping to plan events, projects, or campaignsReporting on Research finding Helping to create proposals and presentationsHelping to run social media accountsCommunicating with clients & partners and maintaining good relationsMarketing Associate Requirements:Bachelor's degree in marketing, business or related fields.Experience in marketing.Excellent marketing and administrative software skills.Excellent people skills.
Skills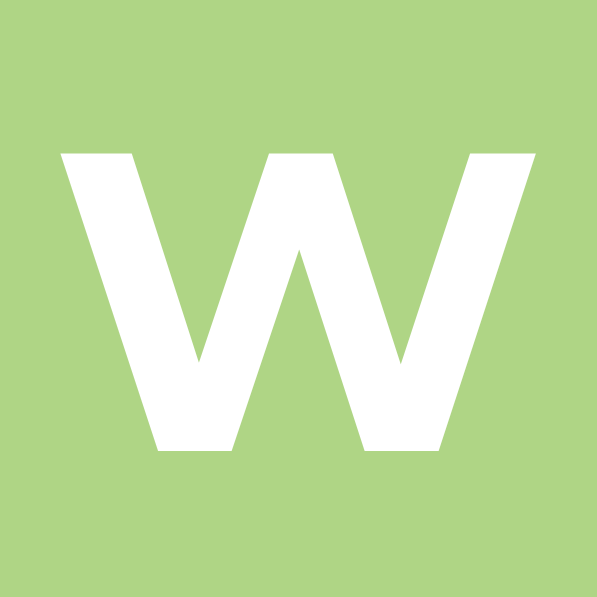 $1,600 - $2,200 a month~ Promote our services thru understanding the product and customer profile~ Do market research~ Enact process improvement change~ Form relationships for guest confidence~ Gain industry knowledge~ Write emails to clients~ Work towards targets~ Record project processes and outcomes~ Use basic negotiation skillsJob Type: Full-timeSalary: $1,600.00 to $2,200.00 /month
Skills
Summer Internship Programme 2019: EMI ExplorersAre you keen on diving into the world of market research and consulting for a minimum of 12 weeks? If so, we are offering an extensive programme that will equip you with industry knowledge and skills that will pave the way to accelerating your career!You will be trained by seasoned professionals in Euromonitor that will sharpen your business acumen with hands on experience. Read more
With accumulation experience, you can decide if you want to kick start your career with us upon graduation.Business Development Internship (min 12 weeks)Mentored by an experienced professional, you will be responsible for targeting new organizations within your territory, across South East Asia. This internship will give you the opportunity to sharpen your consultative solution selling and develop sound understanding of sales cycles, closing sales and managing sales pipelines.To be successful in this role, you may have some or all of the following skills:Experience of cold callingHave a flair for salesGood commercial awarenessOral and written fluency in English and/or any other Asian language would be a plus (Thai/ Bahasa Indonesia/Vietnamese) but not mandatory
Skills Purveyors of luxury lifestyle concepts, Space Furniture is a contemporary design retail store first established in Sydney, Australia more than two decades ago. Its Singapore operation is now looking for a talented individual to join the visual merchandising team, reporting directly to the team leader in Singapore and the Group VM Manager in Sydney.The Visual Merchandiser partakes in shopper marketing activities and is responsible for the conceptualisation of Read more
assigned visual merchandising plans. He/She oversees the set-up of merchandise display of assigned brands. He/She is also responsible for market research efforts relating to visual merchandising. The Visual Merchandiser operates in a fast-paced and creative environment where he/she conceptualises eye-catching product displays, store layouts and designs to promote the store's products. The Visual Merchandiser is creative, detail-oriented and is effective working within tight deadlines. He/She is able to effectively prioritize multiple assignments and possesses an aesthetic flair.Main Responsibilities: Plan and design visual merchandising displays according to brand guidelinesExecute display floor display and styling in the showroomSupervise construction and maintenance of visual merchandising displays for day to day operations, events and promotionsPartake in creating merchandising plans and evaluating the effectivenessMeasure effectiveness of each floor display to improve on the level of presentationCommunicate with sales and marketing departments on the display to educate them on the creative and functional rationale to create sales opportunities.Work closely with operations and warehouse departments for the visual displaysAssist in preparing cost and budget resources for visual merchandising displaysAnalyse information on shoppers purchase preferences, competitors' visual merchandising strategies to continue to improve the level of presentationAssist in creating promotional signages in conjunction with the Marketing and Retail teamsWilling to travel within Singapore and MalaysiaRequirements: 'A' Level or Diploma Holder in design-related fieldsMinimum 2-3 years of related working experience is preferredSelf-motivated, Independent individual and yet a team player who works well with peoplePleasant personality and a people-person who is not shy to communicate with all levels of peopleKeen interest in design, interior, products and/or graphic design with an eye for design details and very hands-on.Proficient in MS Office (MS Word, Excel & Powerpoint) and graphic software applications like Adobe Illustrator and PhotoshopExperience in furniture industry would be helpful though not essentialSingaporean, Malaysian and PRIf you think you meet the above requirements and want to be part of our Space team, please send your detailed resume with indication of the position you are applying for, present and expected salary and an attached photograph.
Skills You will be under the guidance of our Marketing Manager to fulfill the following:Job Scope:Conceptualise and execute marketing for the company's website, social media Creative thinking/ brainstorming as a team, write and produce quality content to upload to media. Marketing Management;To manage and schedule social media platforms content updatesContent Creation Monthly Reports; to analyse progress of media, and to identify areas for improvementsPerform market research on industry news Read more
and trends, competition and other related activitiesPlan and execute marketing events – documenting, creating SOPs (Standard Operating Procedures) and writing reports in the process while managing timelines and keeping to budgetJob Requirement:Proficient in Adobe Suite: Illustrator, PhotoshopMust have at least 1 photo/video editing software in your computer
Skills Roles & ResponsibilitiesThe role of the Trade and Investment Officer in the Department for International Trade (DIT) team in Singapore will be to support the Senior Trade & Investment Manager on the Healthcare High Value Campaign (HVC) and the Food is GREAT campaign.The Healthcare HVC is part of a regional 5-market South East Asia campaign and will be the principal focus of the team. You will support the Read more
Team Lead in helping UK companies achieve Export Wins in Singapore through a range of targeted activities.Working closely with the Healthcare UK team in the UK, you will identify key stakeholders and high value projects and opportunities in Singapore and match them with UK suppliers to help them win business. This involves key stakeholder engagement to identify opportunities; monitoring tenders and relevant websites to upload them on our portal; maintaining and updating our pipeline, contacts list and directory; collating ad hoc research and regular research materials such as news articles; preparing reports on meetings; managing budgets; organising events and other in-market support activities.The Food is GREAT campaign is a year-long campaign and will be the secondary focus of the team.It is aimed at supporting UK companies to access opportunities in Singapore through targeted initiatives, to help them achieve Export Wins. You will be responsible for organising events; local stakeholder engagement; updating and maintaining our contact lists, market collateral and directory; supporting UK companies through market research and other in-market activities. You will also be responsible for ensuring regular budget and event updates to the UK.The role offers an exciting opportunity for a candidate with strong team working skills to work in two interesting sectors, and to undertake a range of activities to help boost UK exports to Singapore.The candidate will be expected to accurately manage and account for the marketing budget allocated for both sectors to deliver a variety of activities, reporting regularly to the Team Lead.RequirementsEssential qualifications, skills and experienceStrong team working and IT skillsProject managementStakeholder managementResearch skillsDesirable qualifications, skills and experienceMarketing and social media experienceRequired competenciesCollaborating and Partnering, Achieving Commercial Outcomes, Managing a Quality Service, Delivering at Pace, Demonstrating ResilienceOther benefits and conditions of employmentBHC Singapore offers time and financial support for the successful candidate to take advantage of professional learning and development opportunities inside and outside of the organisation.On-the-job training on the work of the Department for International Trade in Healthcare and Food & Drink.The British High Commission Singapore supports and promotes flexible working.The standard working hours for the BHC are 8:30am to 5:00. We are happy to offer a variety of flexible working patterns, including non-standard working hours, working remotely or working compressed hours.No accommodation or relocation expenses are payable in connection with this position. This is a locally engaged position subject to local laws and terms. Employment offers are subject to successful clearance of pre-employment checks.Should the successful candidate require a permit to work in Singapore, the British High Commission will apply and sponsor the appropriate pass on their behalf.BHC Singapore offers time and financial support for the successful candidate to take advantage of professional learning and development opportunities inside and outside of the organisation.Additional informationAll applications must be received before 11:55PM (Singapore Time) on 05 April 2019.Incomplete application forms will not be taken into consideration, so please ensure you provide the information requested. We regret to advise that we will only be contacting short-listed candidates. Applicants called for an interview will be assessed on the core competencies listed above.Only short-listed applicants will be contacted regarding the next phase of the selection process. To those applicants not short-listed, we extend our appreciation for considering the British Government as a potential employer.
Skills Roles & ResponsibilitiesThe primary role is for defining, prioritizing, planning and driving execution of the VMware solutions for Southeast Asia & Korea region. The role will work closely with customers and multi-functional across VMware to drive Cloud as the leading platform for the region. You will work closely with APJ and country teams to expand on the strategy, partnership and execute for the next generation cloud infrastructure to Read more
achieve regional business goals. In this role, you will report to the Regional Marketing Director.Key Responsibilities:Lead cross functional team across the region to execute on the cloud infrastructure -related product programs through VMware's cloud platformDefine & drive use cases, user persona, product features/requirements & go-to-market plans for solutions launches and plansSupport competitive analysis and market research to guide planningSupport planning and execution and go-to-market activities with the cross functional team in the regionTrack business wins and key business metrics on the cloud platform for the region to assist in the quarterly planningWork closely with regional sales leaders, customers and partners to achieve business goalsCulture:Effective in a fast paced dynamic environmentExperienced in a multi-national & multi-cultural work environmentResults oriented and focused on executionTeam player with a customer first attitude and demeanor RequirementsMinimum 8 years in a solution marketing/marketing in a cloud infrastructure related fieldHaving consulting experience, Korea market exposure will be beneficialExperience in working and leading cross-functional team desirableProject management and relationship management experience is a mustMarket knowledge on the cloud infrastructure platform is preferredExcellent verbal and written communication skills.Ability to speak Korean will be added advantage
Skills
What you can expect:Involve in surveys conducted by top global research companies and brands. Be compensated by market research companies directly per successful research survey completion. Opportunities to see new products or services before they are launched to the market.Benefits:Receive legitimate research studies from top global research companies and brands regularly. Earn per successful research study/ project completion. Flexible time management.Requirements:Interested in being remunerated for contributing valuable opinions.Able Read more
to understand English. Able to participate in research surveys regularly. Valid email address is required.Interested candidates are invited find out more and register with us at http://bit.ly/ppjbsctrlsg008
Skills The position is available for Singapore Nationalist Only. Key Responsibilities & Tasks Evaluator Recruitment & Management (10% of your time)Recruit Evaluators through various channels Ability to access networks for recruitment in Singapore Manage evaluators and revert to their queries within 1 business dayEvaluator Training (15% of your time)Brief, train, engage & reactivate EvaluatorsScheduling of Evaluations & Project Management (40% of your time)Ensure 100% completion of project & evaluations Read more
Add required Evaluations on the job board, follow weekly calendar for assigning & scheduling Evaluations Assign the shop to the appropriate Evaluators Constant and prompt communication (email or telephonic) with Evaluators Coordinate with Quality Control team in India & resolve disputed reportsClient Management (20% of your time)Coordinate and update Clients Revert to Clients within 1 business day Work hand-in-hand with Operations Team in India to ensure proactive and prompt follow-up on client issuesMiscellaneous (15% of your time)Participate in team and company meetings. Support in ad-hoc reporting tasksExperience requiredTertiary education (a minimum of A Level or diploma).General skills required:Proficient with MS Office (esp. Outlook, Word, Excel, and PowerPoint) and internet-savvy Good interpersonal skills with excellent written and verbal proficiency of English and able to handle local language speaking associates Demonstrate responsible, ethical and honest behaviour in all tasks & responsibilities Problem solver: react quickly and appropriately to problems. Follow up in a timely manner Should have Can-do attitude.Reports to Key Accounts Manager Industry Preference – Market Research
Skills Key Responsibilities:1. Order Process and Product DevelopmentDesign and initiate ideas during product development processWorking closely with suppliers/vendors to ensure -swift response and timely resolution on any issuestimely deliveries & specifications of products ordered are met to our standardsLiaise with suppliers on shipment schedules, process shipping documentsCreate and manage purchase orders and proforma invoicesManage all import and export matterSource/Identify and evaluate potential suppliers in engagement for new business 2. Read more
Product Management & Business AnalysisAnalyzing sales trend and stock levelReview of monthly sales report in order to maximize sales opportunityAnalyzing past order history and sales patterns to predict future order trendsConducting annual product training3. Competition and Market ResearchConduct market competition research and market price analysisAnalyze competition and local trends and identify key opportunities for growthResearch on trends and share ideas with team4. Collaboration with all departmentsConstant communication with cross functional team to effectively ensure smooth execution of duties and timely resolution of any issuesWorking closely with accounts team on payment mattersWorking closely with operations team on ensure merchandising directions are metRequirements:2 years of merchandising and purchasing experienceMinimum Diploma in Fashion Design / Merchandising or equivalentPossess strong fashion sense and market sensitivityStrong planning and organization skills to multi-task in a fast pace environmentDynamic, highly self-motivated, meticulous and able to work independently with minimum supervisionGood team player with positive work attitudeStrong negotiation and problem-solving skills, excellent interpersonal skillsStrong in PC & MAC usuage, MS Office, Adobe, Design related softwareAble to travel to for workOther InformationOffice location – Kaki Bukit AreaAble to start work immediately
Skills