Sign in or register for a JobTech account.
Jobs that require

marketing automation

skill Roles & ResponsibilitiesSalesforce, the Customer Success Platform and world's #1 CRM, empowers companies to connect with their customers in a whole new way. We are the fastest growing of the top 10 enterprise software companies, the World's Most Innovative Company according to Forbes, and one of Fortune's 100 Best Companies to Work For six years running. The growth, innovation, and Aloha spirit of Salesforce are driven by our Read more
incredible employees who thrive on delivering success for our customers while also finding time to give back through our 1/1/1 model, which leverages 1% of our time, equity, and product to improve communities around the world. Salesforce is a team sport, and we play to win. Join the Salesforce team today!Email Production SpecialistSalesforce Marketing Cloud is a leading global provider of cross-channel digital marketing personalisation solutions that empower organizations of all sizes to communicate with their customers through email, mobile, social media, Web and marketing automation.We're driven by a deep understanding of marketers' needs-because we're marketers too. No other digital marketing company invests in product innovation the way we do, giving our clients access to truly cutting-edge technology.With the power of Salesforce, pioneers in cloud computing, we offer an even more superior experience to our customers and employees. By partnering state-of-the-art technology with the best and brightest employees in the industry, we foster a culture of constant innovation and growth.About the PositionThe Email Production Specialist works within the Salesforce Marketing Cloud Services team to build complex email campaigns and associated landing pages.This role includes coding HTML emails, building template-based emails, and using Salesforce Marketing Cloud's proprietary scripting language (AMPScript), automation and database tools to ensure that customers' emails are dynamic, efficiently-coded, and render correctly across a wide variety of email clients. The Production Specialist is responsible for conducting preliminary testing for functional and rendering quality.This role is also responsible for executing the process of email campaign deployment and is focused on subscriber segmentation, executing test sends, preparing the final subscriber list and scheduling the deployment in the Salesforce Marketing Cloud application. The Production Specialist will prepare customer assets for handoff to other team members and document customer specific processes and work instructions.ResponsibilitiesDevelop robust campaign documentation including customer specific work instructionsUpon receipt of customer-approved final creative assets, conduct one or more of the following activities:Prepare Photoshop files as required, slicing/resizing imagesBuild emails using Salesforce Marketing Cloud Content Builder templates and content areasCreate HTML paste emails using HTML and inline CSSLeverage the Salesforce Marketing Cloud tools and scripting language (AMPScript) to update content and enable dynamic subscriber personalizationCommunicate with the customer related to email revisions and other production topicsCollaborate with members of the Salesforce Marketing Cloud Campaign Solutions team to manage, create and deploy campaigns on behalf of Salesforce Marketing Cloud clients by executing tasks related to audience segmentation, email scheduling and email sendingManage subscriber data, import and segmentation using a combination of Salesforce Marketing Cloud tools and database queriesSchedule deployments in the Salesforce Marketing Cloud application and providing completion communications to the clientConduct quality assurance reviews and other activities to ensure the accuracy and timeliness of email deploymentsMonitor the campaign post-deployment to validate completionPrepare customer assets for hand off to other team membersRequirementsRequirementsBA/BS in Web Design and Development, Computer Science, Information Technology,Communications or related field; or equivalent experience with demonstrated proficiency.2+ years experience in email development with strong knowledge of hand-codingHTML and CSSExperience working with SQL and relational databasesStrong knowledge of Adobe Photoshop and Microsoft Office, G-SuiteExperience testing and troubleshooting emails and code in multiple browsers or email clients with a strongsense of web design and user experience fundamentalsExcellent written and verbal communication skills, client facing consulting skills, analytical and problem solving skills, and strong attention to detailAbility to work effectively within a team in a fast paced, entrepreneurial environment.Ability to organize and prioritize multiple projects and customer deadlines with minimal oversight.Experience with JavaScript, JQuery, PHP, ASP, Object Oriented Programming, and SQL Server is a plusKnowledge of email marketing best practices, Salesforce Marketing Cloud (formerly ExactTarget), AMPScript and related email software and related technologies (ie. HTML, CSS) a plus.
Skills Roles & ResponsibilitiesAbout SalesforceSalesforce is the global leader in customer relationship management (CRM) software. We pioneered the shift to cloud computing, and today we're delivering the next generation of social, mobile and cloud technologies that help companies revolutionize the way they sell, service, market and innovate-and become customer companies. We are the fastest growing of the top 10 enterprise software companies, the World's Most Innovative Company according to Read more
Forbes and one of Fortune's 100 Best Companies to Work For. Our "more human, less corporate" culture is built around doing work that matters, winning as a team and celebrating success Aloha-style. Ready to find your #dreamjob?The Salesforce Marketing Cloud is a leading global provider of cross-channel digital marketing solutions that empower organisations of all sizes to communicate with their customers through email, mobile, social media, Web and marketing automation.Is this position for you?A Salesforce Marketing Cloud Developer is an important role within the Salesforce services team. Their main objective is to build solutions end to end for our customers on Salesforce Marketing Cloud and the Heroku platform. This will allow our customers to engage their customers over omni-channels utilising segmentation, personalisation and machine learning to do so with a high level of effectiveness.This position suits a hands-on developer with a passion to find and build solutions for our customers using something different to the standard development tools. The tools you will use to find and build these solutions are mainly Salesforce Marketing Cloud, Javascript, Server Side Javascript, AMPScript and SQL queries. If most of those items sound familiar and comfortable then that is a good start.We will expect you to work collaboratively and dynamically on multiple engagements with? multiple roles using your strong time management, technical skills and problem solving skills. You will be surrounded by a supportive team with a strong sense of knowledge sharing and innovation. You will also have a long ramp period to learn more about the Marketing Cloud platform.We are looking for candidates that are the type of person to continually study and learn new things to achieve multiple certifications and badges, and stay on top of an ever evolving platform. You will do this in an organisation that has strong values of Trust, Ohana (Family) and Fun.Why work for us?We are the best place to work in Singapore #1 and Australia #2.We are the best in the world at what we do.About the positionA Salesforce Marketing Cloud Developer (TA) is a strategic technical thinker for our customers within our consulting Success Cloud arm of Salesforce. Marketing Cloud Developers are experienced hands on developers that will have the autonomy to translate requirements and solution architecture and be creative in how to develop the requirements on the Marketing Cloud platform, with additional development on the Heroku platform. We work on 1-3 concurrent engagements in a great team culture within a greater company culture.You will be customer facing and as part of the engagement you will work hand in hand with the solution architect to understand the customer requirements and create technical solutions for them. After the development is completed you will work with the customer in testing before going live and surpassing the customer expectations.We expect you to have a good understanding of the digital market, what the end customers want and how our clients can give it to them and a strong technical base to continually innovate the way we implement Marketing Cloud and set the new best practices.We pride ourselves on a record high customer satisfaction score whilst ensuring we balance work, learning and fun.Learning and certifications matter to us, you will get a 6+ week ramp period to learn what you need to learn about Salesforce Marketing Cloud and Salesforce. You will need to study and sit for 3 certifications exams within 3 months, but don't worry we have great learning path's to help.RequirementsWhat you will need to qualifySSJS, JS, SQL, APIs, Node.JS (or similar), Database designA positive "Yes I can" attitudeCustomer facing - Consulting experienceGreat communication skillsA 100% focus on customer successAbility to estimate project tasksAbility to travel within Australia, Asia and the United StatesoMany of our team members have families and we do our best to work around commitments.o20% of possible travel time6+ years hands-on software developmentPrevious Marketing Cloud experience is a bonus but not required.Previous platform development experience is a bonus but not required
Skills Would you like to be part of the team that makes the world a happier place with a revolutionary Karaoke experience? Do you also believe in the magic that data and customer communications can bring towards maximum value to customers? If you are, this role is for you. This role will see you championing Popsical's marketing activities. You'll be responsible for incorporating marketing automation, customer communications and producing Read more
a variety of campaigns to increase customer loyalty and new customer acquisitions. Utilise relevant metrics to evaluate programme effectiveness, guide decision making and implement robust testing strategies. If you enjoy the sound of working in a fast-growth and fun-loving start-up, can adapt to a dynamic environment, think strategically, act tactically and thrive on winning, then we'd love to hear from you!Map out customers journeys across various segments Analyse customer data sources to propose suitable marketing strategies for retention and acquisitions Integrate marketing automation across various platforms to synchronise with the customer journey Generate additional revenue and increased engagement through seasonal campaigns Reporting back to key stakeholdersShould be able to commit for a minimum term of 3 months or more
Skills Fantastic opportunity for a marketing professional with a strong interest in data and marketing technologiesThe Employer Our client is Asia's leading media organisation, engaging minds and enriching lives across multiple languages and platforms.The company's core business is publishing of newspapers, magazines and books in both print and digital editions. It also owns other digital products, online classifieds, radio stations and outdoor media. The Job As a Marketing Technology Read more
Specialist, you will help to improve digital marketing campaigns bydeveloping, improving and reporting on the effectiveness of our campaigns across our Martech stack.Problem solving: Able to translate business/marketing campaigns into a technological conversation between systems and databases. Data Management, Segmentation and Reporting: Data hygiene, Analysis of audience attributes, Data segmentation, Data classification and enrichment, Analysis of audience engagement, reporting across all channels and activities. Martech Configuration: Data migration, syncing of data process flows across ecosystem, building landing pages, building engagement programs. Working with our data scientists on reporting dashboards, attribution frameworks, lead scoring & predictive analytics.The Profile The ideal candidate would most likely have marketing background with a strong interest in data and marketing technologies to help improve marketing campaign performance and ROI.A degree, preferably in Computer Engineering or Marketing. Relevant work experience will also be considered for candidates with degrees in other disciplines 2 years of experience in delivering technological solutions to marketing campaigns. A solid understanding of marketing, marketing technologies and ability to apply technology to grow our audiences and subscriptions. Ability to learn new Customer Relationship Management Systems, Content Management Systems, Digital Analytics etc. Familiarity with some of the following (or similar) platforms: Salesforce Service Cloud, Salesforce Marketing Cloud and Cxense would be helpful. Project management experience in: CRM, Google Analytics, Facebook Business Manager, marketing automation. Project management techniques: An understanding of project management using agile methodologies. Data focused: Enjoys working with data and pursuing data accuracy. Knowledge of SQL will be a plus pointApply for this role using the following link: https://snaphunt.com/jobs/65390312
Skills Roles & ResponsibilitiesResponsibility-- Develops Internal and external websites using HTML5, CSS and client side javascript - Works with server side APIs written in various frameworks and languages - Builds responsive front ends across Mobile and Desktop browsers - Automates code tests in order to deploy code as frequent as once a day. - Integrating various event tracking frameworks and marketing automation tools to support business and marketing teams Read more
operating more efficiently at scaleRequirementsRequirements:- Min. 3 years of related work experience-- Competent skill in HTML5, CSS and javascript - Front end development experience across Mobile and Desktop is a preferred.HOW TO APPLYKindly submit your updated resume in MS Word Format to: [Click Here to Email Your Resume] for immediate processing. Do state your availability, current and expected salaries in your resume/email.Camille Wee (EA Registration No. : R1654076)
Skills

Roles & ResponsibilitiesJob DescriptionPosition : Field Marketing ManagerLocated in SingaporePrimary ResponsibilitiesThe Field Marketing Manager will plan, develop and execute effective marketing communication and promotional campaigns to ensure good visibility for the company.The Field Marketing Manager will provide specialist support for managing F5 flagship and platform events in country or region.This position is critical in ensuring a smooth marketing operation model across the region.This position is also responsible for Read more
providing specialist support to regional marketing managers ensuring seamless execution of demand strategies, lead management framework, and maintain the marketing relationship with technology partner counterparts.The position will work closely with F5's Campaigns and Solution marketing team, Partner and Alliances team, Marketing Operations, and the ASEAN Sales team to create awareness and value propositions with F5's target buyers from C-level decisions makes to system administrators.ResponsibilitiesPlan, develop and execute effective marketing communication and promotional campaigns to ensure good visibility for the company.Report on all marketing operations excellence,lead management, program ROI metrics, and all of marketing dashboard constructWork with theatre marketing on lead management process, marketing interlock process and best practice syndication. Understand marketing data strategies for key account segmentation and customer buying cycleLead Telemarketing/Tele-prospecting framework, working with the channel/sales teamEnsure timely accruals and closure for regional marketing budgetsEnsure F5 brand guidance is adhered by channel partnersEnsure F5 has a presence at appropriate partner events and tradeshowsEnsure F5 database is updated per marketing operations processDeliver regular weekly, monthly and quarterly reports of lead flow to theatre marketing teamCollaborate and give direction to the Field Marketing Managers to extend the marketing program into the local sales regions, and incorporate field marketing programs into the overall campaign planning process.Integrate with region's channel team to leverage common programs and tools to drive channel marketingTravel to internal sales meetings, partner accounts and trade shows/events, and field marketing events when needed.Responsible for upholding F5's Business Code of Ethics and for promptly reporting violations of the Code or other company policies.Performs other related duties as assigned.The Job Description is intended to be a general representation of the responsibilities and requirements of the job.However, the description may not be all-inclusive, and responsibilities and requirements are subject to change.Key DifferentiatorsIntegrate into the product solutions planning process to better develop marketing plans.Analyze demand generation activities vs. F5's competition.Market to several levels in the IT organization.Budget management and ROI tracking RequirementsKnowledge, Skills and AbilitiesTo be considered for this role, you should have a Diploma or Degree in Business Adminstration or Marketing with minimum 5 years of experience in engineering or high tech marketing and sales.You must also have strong organizational skills and the ability to coordinate with various sales teams.You must be able to show evidence of creative problem solving, not accepting status quoExcellent MS Office skillset is a mustKnowledge of Marketing Automation/Productivity Systems e.g. Marketo, Adobe, Allocadia and SFDC is an added advantageMust be bilingual – Strong command of spoken and written English as well as the local language of country where the position is based, except where English is the common working langage in the countryAbility to converse in multiple Asian languages is an added advantageAbility to assimilate technical knowledgeAbility to networkPosition : 6 months contract ( maternity coverage)
Skills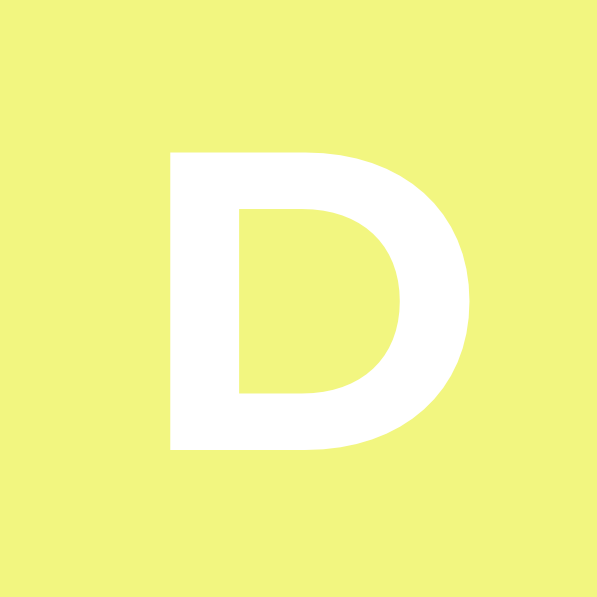 DIGITAL MARKETINGSKILLS AND ATTITUDE WE ARE LOOKING FOR When evaluating candidates that you want me to look at please ensure you look for candidates that fit in only the must have skills as per below. Please only provide me with CVs of candidates that fit into these criterias.1. At least 1 year experience with a track record of results in using a leads funnel systems / inbound marketing Read more
/ marketing automation and creating highly qualified leads which can then be passed on to a sales team. Ability to track the success of these campaigns and make the necessary adjustments. Experience in using one or similar tools such as:a. https://ontraport.comb. Hubspotc. https://www.clickfunnels.comd. https://www.activecampaign.com 2. Pay Per Click Experience at least 1 year (Google Ads)3. Creating landing pages with proven high conversion rates (Click To Action) thanks to high quality copy text. At least 1 year experience. Tools may include: a. Instapage b. leadpages4. Linkedin experience in creating followers, linkedin groups, linkedin InMail campaigns, linkedin adverts, leads generation. Anything to do with a success case study by using LinkedIn in generating sales.5. Webinar experience.6. Persistent person (does not give up easily, reaches a goal)7. Self learner Most important thing about this candidate: Has the knowledge to implement a funnel / customer journey with results in the context of content marketing WOULD BE NICE TO HAVE FROM A CANDIDATE These are not essential they are just nice to have. Please focus on the above essential first. If the above are not met then please do not consider showing me the candidate. However if the above are met and also the below are met then prioritise those candidates that have both: ​all of the above + some of the below​. Creating innovative newsletters and improve click through and subscriptionSEO experienceBusiness to Business MarketingSocial Media campaigns via Twitter / Facebook / Instagram
Skills Roles & ResponsibilitiesThe incumbent is required to:Execute lifecycle campaigns on marketing automation platforms mentioned aboveAct as a Subject Matter Expert for client and internal teams for troubleshooting campaigns and provide resolutionTranslate business requirements into campaign flow through usage of marketing automation platformDevelop responsive Email templates and perform testingDevelop personalized emails using Script languagesWork with offshore team as a mentor and build overall execution capabilitiesWrite queries to target right Read more
audience based on targeting criteria provided regional marketersRequirementsThe candidate should ideally possess the following:At least 4 - 6 years of experience with any of the leading marketing automations tools like AEM, Exact Target, Eloqua, Marketo, Pardot, Salesforce etc.Should have excellent communication skills and should have participated in overall campaign lifecycleCandidate with experience in eCommerce / Marketplace industry would be preferableKnowledge of Scripting (Jquery, Java Script, AMP Script etc.) is a must and having SQL knowledge would be an added advantageShould have demonstrated experience working in a fast-paced environmentShould be able to work effectively and coordinate during tight deadlinesShould have experience working with international clients
Skills
We are looking for a committed, mature, passionate and innovative marketer who can drive external communications with our community of contributors and businesses.ResponsibilitiesConceive creative and effective communication strategies targeting key audiencesEnsure smooth execution of content distribution based on the mapping of content strategy to the customer journey for multi-channelsEnsure internal and external executions of online and offline communications Community management on social media pagesOrganise and coordinate engagement and Read more
promotional eventsAssist with management of communications using social media, website, newsletter, blogs, reports, and other digital and physical media assetsAssist in managing the annual marketing campaign calendar and ensure that the brand is constantly and consistently communicating throughout the yearAssist in managing relationships with external partners and vendors by following up on communications and ensuring all parties meet deadlinesOptimise marketing automation processes with a combination of online and offline communication toolsProvides key insights and create content for advertising and social media campaigns, engagement, media and branded assetsEnsure all materials and communication channels are updated and ensure consistency in branding, and marketing and sales materials.Maintain monthly reports on marketing activities, monitor budgets allocated to marketing activities and assess performanceJOB REQUIREMENTMinimum Degree or equivalent qualification in marketing and communicationsMinimum 1-2 years of experience in marketing and communicationsAbility to write effortlesslyCreative thinker and problem solverGood written, proofing and verbal communication skillsExcellent interpersonal skills, works well with a team and has a can-do attitudeExperience in using a range of marketing, management and collaboration toolsDetail-oriented with strong organization and project management skillsExperience in managing social media and paid digital marketing campaigns, and a strong understanding of social marketing.
Skills Responsibilities:Manage Digital Payments in terms of marketing, planning, implementation and operations Plan and execute marketing initiatives such as new product/services launches and tactical campaigns Create and launch email marketing campaign using Oracle Cloud solution and Mailchimp. Work with Business Analytics team to understand customer pattern and behaviour and come up with a report Analyse all campaign results and provide insights and recommendations Manage all digital and traditional marketing Read more
channels booking Prepare campaign Terms and Conditions and brief Manage Digital Payments CRM system to make sure that websites are updated Participate in product testing for new and existing services Work closely with Product and Business Development for marketing planning Coordinate with Customer Operations team for all product related enquiries Collaborate with internal and external stakeholders for all related stuffsRequirements:Min. Degree holder with at least 1-2 years of relevant working experience acquired in digital/fintech industries Technology savvy with experience in digital marketing, email marketing, website management and social mediaExperience using marketing automation and CRM tools is advantageousExcellent working knowledge of Microsoft Word, Excel and PowerPointBasic knowledge of Adobe Photoshop and SQLResourceful, independent, self-disciplined, with a strong desire to learn and excelStrong, professional written, verbal communication and interpersonal skills in English
Skills