Sign in or register for a JobTech account.
Jobs that require

marketing automation

skill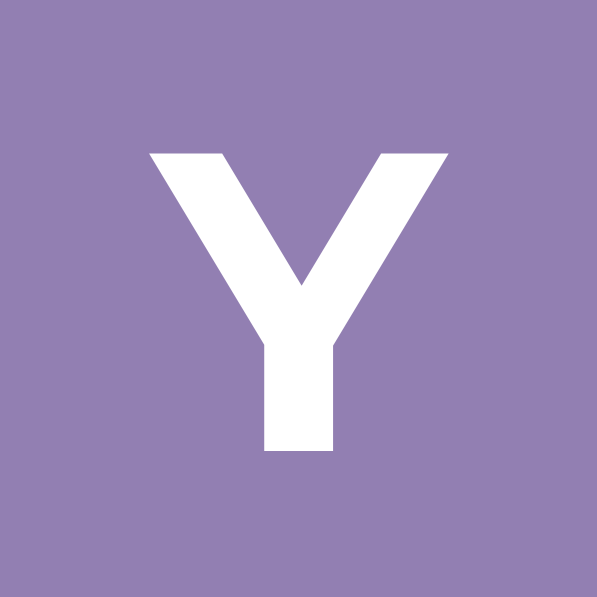 Roles & ResponsibilitiesThe Open Electricity Market where households and businesses can choose to buy electricity from a retailer has been soft launched in Jurong on 1 April 2018, and will be fully rolled out to the rest of Singapore from November 2018.Under our Geneco brand, Seraya Energy is expanding its team to seize the business opportunity and has the following opening:CREATIVE UX/UI DESIGNER (6 months renewable contract)Reporting directly Read more
the Senior Marketing Manager, you will be responsible for the design and creation of best-in-class user journeys on all Geneco's existing and new digital platforms, including e-commerce website and self-service portal.In addition, you will support occasional marketing automation campaigns.What we expect from youThe successful candidate will work closely with the Product Owner, Sales, Customer Experience, Developers and all relevant stakeholders to deliver and maintain a customer-centric design on our platform, to the full extent in a timely manner, including the setting up proper documentation and to perform test procedures.ResponsibilitiesDeliver market leading user interface design that drive conversion, cross-sell, upsell, renewal, and better satisfactionCreate user flows, wireframes, user journeys, user stories, prototypes, high fidelity mock-ups and detailed UI and visual design specifications for web, mobile and app interfacesInterpret analytics and translate user feedback into interaction and visual design adjustmentsDesign user journeys and technical specifications on the design elements for a variety of products and tasks such as purchase, claim, renewal and morePerform test procedures to ensure project is developed in line with design and in accordance with our brandRun experiments on the UI to improve key user metricsRun user research to obtain insights on UX/UI improvementsWork closely with IT to deliver on committed enhancementsRequirementsRequirements2+ years of experience working as an interaction and/or visual designerSolid understanding of User Interface design, CSS/HTML languageSolid knowledge of Sketch, Photoshop, Illustrator, Microsoft Dynamics and Design System is a mustExperience in tools such as Azure, Principle or InVision is very good to haveAttitudeCommitted, Innovative, Caring, Open, ProactiveAbility and desire to work in a fast paced environmentHuman-centered problem solver and user-centricAbility to collaborate extensivelyWilling to go the extra mile
Skills Roles & ResponsibilitiesSephora Southeast Asia's CRM centre of excellence is dedicated to understanding our customer and giving her a best in class beauty experience. Direct marketing campaigns is one of the key pillars in driving customer engagement and the CRM Campaigns regional team spearheads the Email and webpush channels to drive best in class customer experience. The Assistant Manager will manage a team of campaign analysts to drive Read more
channel capabilities, campaign planning and automation, with a view of driving business growth.Drive Sephora's Email Marketing capabilityInnovation in campaign platforms and email delivery to deliver campaign efficiency and the best customer experienceLead platform migration to best suit business requirementsManage and optimize existing vendors.Explore new platform/partnerships toDrive special projects to enhance campaign capabilities, in partnership with vendors, technology and analytics teams.Drive Business Growth through direct marketingMaximize conversions through channel triggers with a mindset of lifecycle and retention marketingOptimize marketing content and CTA's to maximize customer engagementDrive marketing automation efforts in building lifecycle journeysProvide consultative support to Local Markets and regional stakeholders for campaign planningAct as the subject matter expert to multiple forums with an objective of driving business performance and to drive improvements in future campaignsWork cross functionally with marketing, customer service, technology and other internal/external key stakeholders to build email/push notification campaigns across the region.Use customer insights to lead the assessment of critical post-campaign results and construct effective campaigns, ensuring relevance to our audience.Establish and promote best practices in targeting, content and channel arbitration for an optimized engagement.Proactively identify opportunities to improve CRM activityFirm up campaign processes to reduce errors and enhance adoption across the organizationOwn Channel HealthMonitor and drive the channel contribution by driving subscriptions and opt-in's, with an objective of growing the channel base.Be responsible for Email health: IP Reputation, Sender Score, ISP Deliverability, Inbox Placement etc Reputation, Sender Score, ISP Deliverability, Inbox PlacemeRequirementsDesired Skills and Experience:Master's degree in business, marketing, statistics or relevant field3-5 years industry experience in Marketing, Project Management, Campaign Analytics and/or CRM function.Hands-on experience in using email marketing platform(s). Hands on experience with Salesforce marketing cloud preferred.High comfort level with building queries in SQL language and/or using CRM tools to drive effective marketingTeam management experienceGood communication skills (both written and verbal)Excellent team player - persuasive with excellent negotiation skillsCalm under fire with a good sense of humourA logical thinker with strong analytical skillsA self-starter, enthusiastic and passionate about digital marketingDemonstrates attention to detail, and good organization skillsFlexible & resilient - comfortable working in a dynamic environmentInnovative and creative - thrives solving problems and creating new ways of doing things
Skills Joining JC&C is a distinctive opportunity to develop your career within a successful organization where everyone respects each other and enjoys working together. We recognize your performance in both tangible and intangible ways, by providing you development opportunities and making you feel respected.People are our driving strength of the company's success, which is rooted in the expertise, passion and dedication of our people. This is motivated by the Read more
desire to deliver excellence in customer service and product innovation.In this newly-created role, you will report to the Regional GM for Digital & Innovation, covering chiefly Singapore, Malaysia, Indonesia and Myanmar with the objectives to:Unlock customer insights and devise strategies to drive effectiveness and deepen customer engagement on digital channelsSupport the establishment of Digital Analytics capability for JC&C and lead digital analytics projects to deliver the organization's business objectivesThe OpportunityManage and use analytics tools to track effectiveness of digital channels and generate insights for process and channel improvements eg conversion data, funnel analysis etcIdentify marketing opportunities through analytics and devise strategies to drive traffic to digital channels, deepen customer engagement and drive online sales on digital channelsPropose and implement marketing automation, digital marketing strategies or customer onboarding/ loyalty programmes and work with respective marketing teams for executionMap customer data strategy with our customer journey, review effectiveness of data collection and usage.Applies query, data exploration and transformation, basic statistical methods and visualisation techniques to create actionable business insights.Define and implement analytics strategies that align with marketing and business objectives; manage and use data visualization tools, produce meaningful KPI dashboards and deliver omnichannel performance reports with actionable insightsSupport the establishment of Digital Analytics capability for JC&CProvide consultative support to stakeholders and senior management in understanding data trends, patterns and insights on our customers and business operationsLead and work with cross-functional teams on analytics projects to drive insights and actions using advanced data mining and analytical modelsDo you have the following requirements?8-10 years of experience in data analytics and business intelligence, working in digital/ retail marketing, analytics/ insights teamsUniversity Degree in Marketing/ statistics, economics, or similar quantitative disciplinePossess prodigious intellectual curiosity, and have strong numerical, analytical and critical thinking skills. Experience in the use of analytical and data analysis tools (e.g. Google Analytics, Salesforce, Tableau, SAS, R, Excel)Solid experience with online marketing tools and web-based technologiesBe familiar with advanced statistical analysis, cluster analysis, and research methodologiesSelf-starter, highly organized, analytical and detail-oriented with excellent interpersonal, communication, time-management skillsHands-on experience in content marketing, CRM, SEO/ SEM, E-commerce and social media.Solid experience working across multiple stakeholders, collaborating in a matrix environmentStrong execution, implementation mindset and track recordAbout the CompanyJardine Cycle & Carriage ("JC&C") is a leading Singapore-listed company and a member of the Jardine Matheson Group. It has an interest of just over 50% in Astra International ("Astra"), a premier listed Indonesian conglomerate, as well as Direct Motor Interests and Other Interests in Southeast Asia. Together with its subsidiaries and associates, JC&C employs more than 250,000 people across Indonesia, Vietnam, Singapore, Thailand, Malaysia and Myanmar.JC&C's Direct Motor Interests (DMI) operates in Singapore, Malaysia and Myanmar under the Cycle & Carriage banner, and through Tunas Ridean in Indonesia and Truong Hai Auto Corporation in Vietnam, representing brands including Mercedes-Benz, BMW, Toyota, Mazda, Mitsubishi and Kia. As the largest automotive dealer group in ASEAN, we are seeking individuals who are passionate about making a difference in this fast-changing industry.We have a constant mission to strive towards being an Employer of Choice in the countries we operate in. Some of our better performing countries have consistently being recognised for commendable people practices such as:HR Asia's Best Companies to Work for in 2015, 2016 and 2017;Finalist in HR Excellence Awards 2016 for Recruitment and Leadership Development.Winner of Innovative Talent Acquisition Strategy Award in the Annual Jardine Matheson HR Conference 2016Winner of Excellence In Innovative Use of HR Technology in HR Excellence Awards 2017Merit for Singapore Health Award as awarded by Health Promotion BoardThe most recent accolades achieved during the Annual Jardine Matheson HR Conference 2017, where we clinch the Best Employer Brand, Best Work-Life Balance and Best HR Team Awards.The emphasis on employee experience has been on the forefront of the JC&C's people practices. Keen for a career conversation? Connect with us to find out more.(You would be notified if you are shortlisted. By submitting your application, you consent to the collection, use and disclosure of your personal data contained in this document by Jardine Cycle & Carriage and / or Cycle & Carriage Singapore, for assessing your career application).
Skills Job Description Who Are We? Mobikon is a leading AI-driven Consumer Engagement and Predictive Analytics SaaS platform to EngageCustomers, Gain Insights, Predict Behaviours, and Increase Sales for the F&B industry. Its cloud-basedplatform is designed to simplify and streamline the CRM functions of running a successful restaurant byproviding true closed loop, customer lifecycle marketing, off-line to online targeting and businessintelligence.Mobikon started as a small team of 6 people and Read more
has since grown to a team of 150 people in 7 offices inAsia, Australia and America. Today, over 700 brands in nine countries use Mobikon's solutions to improveinteraction with customers and boost revenues. Its proprietary platform has engaged over 12.3 millionconsumers in 9 countries and has powered more than 5 million in-store reviews.Who Are You? The Manager Customer Success of Mobikon team is the backbone of our CS team, as you will overseeand guide the work efforts we execute with our customers. The Manager leads the front lines ofcommunication and relationships with clients and coordinates across internal team members in Support,Sales, Analytics, and Product Development. Ultimately, the Manager is responsible for driving high-qualitywork that produces insights and recommendations that tie to measurable client value. We're looking for a sharp marketing strategic mind, direct hands on experience managing clients,designing, running, and optimizing highly targeted campaigns on a daily basis with passion, strongcommunication and presentation skills. We know this is a client manager, data guru, and business analystall in one package, and that you are ready to drive results. Our team needs you to have immense passionand experience with direct-targeted marketing and almost daily optimization. You must have deepunderstanding of the ins and out of our customer engagement platform, big data marketing cloud andmarketing tools in the market.Position Overview:Our Customer Success team advises and guides existing and new customers, ensuring they launchMobikon's Platform successfully, adopt it widely and are continually driving business value fromMobikon's Platform. A major area of responsibility for CSM's is helping customers drive usage, upsellnew modules, create targeted campaigns on Social Media and work closely with management tomaximizes adoption, ROI and Operational benefits.You Will Own:● Interface with Mid- Sr. level executives at our large and retail restaurant clients, providing tactical andstrategic insights and support.● Analyze and interpret complex sets of data and information and turn them into actionable insights.● Ensure timely reviews with clients and ongoing c-level relationship with their business.● Present on behalf of Mobikon at client conventions, meetings and other conferences.● Digital marketing experience that demonstrates you're in depth understanding of online branddevelopment, data analytics,​ Campaign Management​ and customer and email acquisition.● You've previously represented or successfully used marketing automation tools like Exact Target,Marketo, AgilOne, or other marketing cloud platforms.● You can demonstrate your ideas for guiding nationally recognized brands; build relationships and upsellMobikon's product modules.● You're a self-starter who thrives on innovation and can fill in gaps where needed in a startupenvironment● You have the ability to steer people in the best direction using your excellent verbal and writtencommunication and presentation skills.● Must possess a working knowledge of Social, Digital and Ad platforms such as Facebook, GoogleAdWords, DoubleClick.● Superior ability to display complex data and information in an easy-to-understand manner.● You are an Excel ninja and presentation and report guru.● Excellent communication (both verbal and written), interpersonal and managerial skills. You Have:● Bachelor's degree or equivalent.● MBA or Masters degree with equivalent direct experience is preferred.● 2-4 years of total experience● Experience leading restaurant and retail brands in marketing would be beneficial.● Experience in web technologies (e.g. HTML, CSS, JavaScript).● Working knowledge of email service providers (e.g. Exact Target, Adobe Campaign,● Mailchimp, Constant Contract).● Familiarity with digital and offline direct marketing techniques.● She/he should be willing to travel for providing training and also for deployment of our product at thecustomer outlets, mainly Malaysia, Thailand, Indonesia or any other place if required.● Candidates who require work passes need not apply.What We Offer: A fantastic opportunity to be part of a growing start-up, scaling in multiple countries. A chance to workwith a passionate, driven and fun team. An incredible work environment - Fun, Casual and Fast-Paced.
Skills Work within a Global MNCGreat work environmentThe Employer Our client is a Fortune 500, end-to-end IT services company helping clients harness the power of innovation to thrive on change and guide their digital transformation journeys. Theyare offering an exciting opportunity for a Marketing Advisor who will be part of the Asia Marketing & Communications group. The Job The Asia Marketing & Communications group is responsible for building the Read more
Company's brand and delivering on the company's brand promise.This team collaborates with the Company's business units (sales, industries and offerings), global marketing functions and the industry technology ecosystem to build integrated, multi-tactic marketing programs that supports the regional objectives.Your responsibilities in this role will include:Leading the marketing & communications program for the ASEAN sub-region Developing and delivering an integrated Marketing & Communications plan to support ASEAN sales revenue and business objectives Managing the sales and marketing interlock to ensure that balance of business and marketing objectives are met Delivering a strong marketing and sales qualified pipeline, utilizing analytics and mar-tech tools to optimize leads Partner marketing – working with the strategic partner network to develop joint marketing campaigns that will position the company as the preferred service provider Working with global marketing communications team (brand, content, portfolio marketing etc.) to support global and local campaigns Plan and execute on the right MarCom mix: C-level relationship programs, digital, social, account/pursuit marketing, customer communication, events, sponsorships. roundtables, media partnerships and etcThe ProfileBachelor degree in marketing, business administration or related field 10+ years of business marketing experience ideally withinthe technology industry or in amarketing communication agency Prior experience with digital marketing, marketing automation (Eloqua, database marketing) is required Project management / virtual team collaboration Track record of delivering strong Marketing ROI within budgets Good communication, analytical and problem solving skills Good interpersonal and presentation skills for interacting with team members and clients Ability to work in a team environment Passionate, creative and able to think out of the boxPlease apply for this role using the following link: https://snaphunt.com/jobs/49308118
Skills Roles & ResponsibilitiesJob Description:There is more to this role than being a Solutions Engineer specialising in Pardot. We are looking for an enthusiastic, passionate Pardot lover who will act as a regional evangelist, product manager and a true business partner to the sales team. Day to day a Pardot Solutions Engineer is at the forefront of the B2B Marketing automation technology landscape. This role will work closely with Read more
the Pardot Specialist Sales team to uncover real business problems faced by customers and prospects to develop solutions and processes to not only overcome these obstacles but also deliver phenomenal digital transformation. You will be responsible for partnering with Pardot Account Executives to deliver business value-based solutions, firmly positioning Salesforce as the partner of choice for B2B Marketing Automation & CRM as well as keeping in touch with the product management team.An awesome Solution Engineer is seen as the trusted advisor, and they focus on the following key areas:Discovery: Work closely with business stakeholders and technical resources to understand how to make B2B marketers successful and to address pain points in their current efforts.Design: Create innovative solutions which demonstrate how connected experiences come to life with Salesforce B2B Marketing Automation capabilities.Deliver: Connect business requirements with Salesforce solutions technology to deliver presentations, demonstrations, workshops or white-boarding sessions which engage a business/technical audience.Digest: Stay up-to-date on the latest B2B Marketing product development and roadmap, industry trends, and industry news.RequirementsMinimum 3+ years in B2B Marketing AutomationDemonstrable understanding of B2B technology ecosystem including:CRMMarketing AutomationEmail, SMS, Social, WebAdvertising / Social platforms (Facebook, Google & LinkedIn)Web search technologies and strategies (SEO, SEM)Tag management platforms (Google, Adobe, Tealium, etc.)Content management platforms (Adobe, Drupal, Sitecore, Wordpress, etc.)Web analytics tools (Google Analytics, Adobe Analytics, etc.)Event Management Solutions (EventBrite, CVent, etc)Understanding of B2B marketing dynamics compared to B2C marketingPre-sales consulting experience (RFP support, Discovery, Demonstration, POC, Solution Design)Excellent presentation skillsCompelling story-tellerBasic programming experience in HTML and other web based technologiesExperience in deploying web tracking such as image pixels and JavaScript to track web activitySolid verbal, written, presentation and interpersonal communication skillsAbility to work as part of a team (or as an individual) to solve technical problems in varied political environmentsWillingness to travel a certain percentage across Asia (occasionally Australia, India and US)Ready to join Salesforce?
Skills Roles & ResponsibilitiesAbout RedMartRedMart is Singapore's largest online grocery marketplace. We are a part of Alibaba-backed Lazada, Southeast Asia's leading online shopping and selling platform. Our online marketplace offers over 100,000 grocery and household essentials items with the convenience of home delivery 7 days a week. Our mission is to save people time and money for the important things in life.We are a fast growing, tech-powered company with Read more
an awesome culture (see our culture deck). We have great tech teams in Singapore and Bangalore. We work on a wide range of areas: consumer-facing mobile and web applications, search, recommendations, e-commerce, marketing automation, CRM, marketplace seller platform, supply chain automation, warehouse fulfilment and automation, transportation logistics and last mile delivery. If you are interested in being part of the team that is transforming the grocery business, helping people save time and money daily, solving interesting challenges, and working with smart and passionate people, we want to hear from you.Role PurposeAt RedMart we use technology to delight our customers; we innovate to make our customers' lives better.As Engineering Manager - Transport you will be responsible for leading a software team building transport intelligence systems at RedMart. This team is responsible for optimising delivery efficiency while maintaining a high rate of on-time delivery and offering a variety of delivery options to our customers. The team will be based in Singapore.As an Engineering Manager you will:• Lead a team of software engineers and data scientists that has full ownership of key parts of RedMart's Last Mile Delivery platforms, such as routing and location intelligence.• Conceptualize and implement transportation and telematics products, apps, algorithms and data analytics to provide a fast, reliable, convenient delivery experience at financially sustainable costs.• Set the technical architecture for the team and take an active role in defining the product roadmap.• Be responsible for driving impact by delivering on key initiatives as well as technical and business KPIs. You'll be expected to make a significant impact on these through great technical judgment, business process understanding, close relationships with other technical leaders and your business counterparts, focused execution and frequent delivery.• Attract, develop and retain the best software engineers and data scientists. Help them innovate, make an impact, continually improve at their job and grow in their careers.• Champion engineering and operational excellence. Lead your team to design, implement, test and run in production robust, highly available automated routing solutions that our 24/7 store and operations can rely on.• Lead and contribute to cross-functional initiatives to improve engineering at RedMart.• Collaborate with other engineering leaders, product managers, and business counterparts to deliver company-wide initiatives.• Foster a culture of continuous improvement through mentoring, feedback, and metrics.What do we look for in a candidate?• Customer focus. Everything we do starts with our customers external and internal.• Impact. We are results oriented. We value people who focus on the right things and get them done.• Perseverance. Building a great company that customers love is hard work. Many challenges await and we are looking for team members we can count on when things get tough.• Ownership. We are looking for team members who are not only owners of their work but regard themselves as owners of the company as well. They are flexible in what they do and constantly seek out ways to have a greater impact on customers and our company.• Breadth and depth of technology experience and strong technical and product judgment.• Track record of building and leading great development teams through hiring and coaching.• Track record of successfully delivering multi-stakeholder projects that marry technology, people, and processes.• Machine Learning and Domain knowledge. Experience with building software for logistics, transportation or running Machine Learning and optimization systems in production is a must.• Excellent verbal and written communication skills.RequirementsWe develop on a modern technology stack that focuses on enabling engineers to be productive and impactful. Engineers work in teams to determine their own release schedules; teams develop, release and operate their software independently. We are strong believers in automation: we use automation for continuous integration, testing, and delivery. Although we use Amazon Web Services, we use open source software where possible. We continuously add to and update our technology stack.• Microservices written in Java or Scala using Play Framework or Akka, and occasionally Python and NodeJS.• AngularJs for web apps.• Native apps use Objective C/Swift (iOS) and Java/Kotlin (Android), Fastlane, Calabash, Cocoapods/Gradle, JUnit, and occasionally hybrid React Native.• MongoDB, Cassandra, Hazelcast for storage.• RabbitMQ for messaging.• AWS infrastructure, with HAProxy, Nginx, Redis. Chef deployments.• GitHub, Travis CI and Trello, Slack for development tools.• Testing with JUnit, ScalaTest, FrisbyJS, Calabash and Selenium.• Kinesys, Spark and AWS Redshift for our data infrastructure.
Skills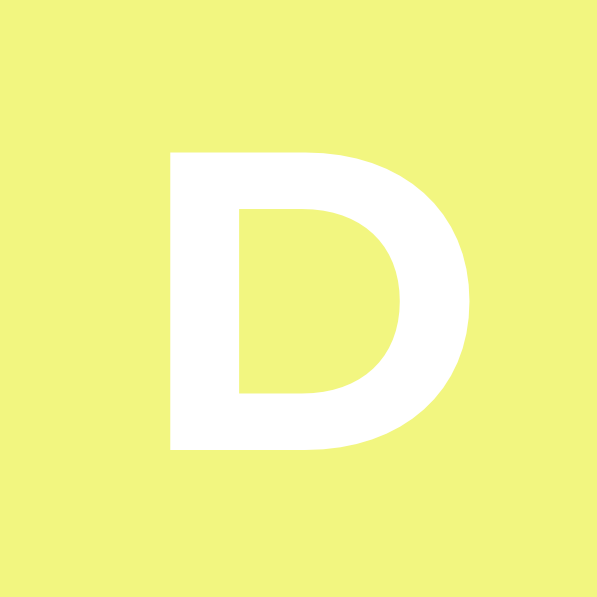 About DREA DREA Asia is the world's first fully integrated mobile ad-tech and marketing automation platform. Thousands of small business owners use DREA's PushAds platform to design, create and optimize digital ads and campaigns each day. We empower our small businesses with a powerful and easy to use platform that allows them to easily fire effective digital marketing campaigns in just 4 Steps and 60 Seconds. Our vision is to Read more
be 'Every Small Business Owner's Marketer' and we believe in doing all the legwork, so our Small Business Owners get results. To find out more: http://www.drea.com.sg/about-us/ Who are we looking for? DREA is looking for a Graphic Design enthusiast and students, one who thrives in a challenging, exciting and fast-paced start-up environment in TTDI, Kuala Lumpur.He/She is one who is efficient, and self motivated with a great eye for detail and one who is passionate about helping us to create awesome and effective creatives for various industries. As our Graphic Designer Intern, you will ideate, conceptualize and produce compelling branded design for a full range of marketing communication platforms including email, infographics, videos, social media assets and web (banners and native ads) with the objective of driving awareness, consideration and conversions for DREA and our clients. You have an eye for aesthetics and clean, fresh design, typography and layouts. You must also be able to thrive in a fast-paced environment and work effectively in both collaborative and autonomous settings. What You Will Be Doing? · Designing content for our Facebook, Instagram and DREA blog · Creating branded templates and infographics for our research team · Creating visual design that addresses business, brand, market and user requirements for our clients and for DREA. What we need you to have: · 0-2 years' experience in graphic and brand design · Experience working on briefs in meeting business and marketing objectives · Good Understanding of branding and design concepts · Good knowledge with using design tools and software including Adobe Photoshop, Illustrator etc · Good understanding of social media platforms including Facebook, YouTube, Linkedin, Twitter, Instagram etc as well as other digital content distribution channels Nice to have: · Knowledge in digital marketing or previous working experience in digital marketing · Experience in creating content for brands on social media · Experience in setting up and optimising Google Ads, Facebook Ad campaigns . Knowledge in the Real Estate or Retail industry (local and regional) Preferred Degree/Diploma Course: Graphic Design, Web Design, Communication Design, Multi-Media Design Related Courses Internship Duration · 1 -3 months (full-time) If This Sounds Like You: Apply! If we think you're a good match we'll get in touch to let you know the next steps. Come be a part of an open, collaborative and innovative culture. Our people are always working together to build the next big thing and to achieve impossible feats – which also keeps the place buzzing. You can send your Resume and Portfolio to careers[at]drea.com.sg
Skills AiChat Singapore is expanding! Calling all Account Managers/ Business Development Managers - are you a passionate techie who has a strong business acumen? You could be our next team member to challenge the status quo together with us! Responsibilities  · You will manage the sales process to ensure delivery against key performance metrics, with a strong emphasis on new business sales whilst expanding existing accounts. · Managing strategic accounts and relationships Read more
across the team · Contributing creative concepts, strategy and conceptualization of ideas based on client's business objectives · Prepare pitch proposal together with Sales Director and management team  · Drive Pipeline development through a combination of cold calling, email campaigns and market sector knowledge/intelligence together  · Create and maintain a sales pipeline to ensure over-achievement within the designated market sector(s). · Engage with prospect organisations to position salesforce solutions through strategic value based selling, business case definition, ROI analysis, references and analyst data. · Manage the end to end sales process through engagement of appropriate resources such as Sales teams, Project Manager, Developers and Partners etc. · Strengthen client relationships through regular engagement and face-to-face meetings · Managing industry events and user groups to generate market interest Requirements · Fluency in English · Excellent interpersonal, communication and people skills · Good in presentation skills and ability to create beautiful presentation slides · Meticulous and ability to adapt to fast pace start-up environment · Demonstrable track achievement against targets and metrics · Credibility internally and with customers · Technical/ digital project management skill sets will be a plus · 4-5 years Technology sales experience (preferably Software/ Business/ Marketing Automation Applications)/ Digital/ Social Media Agency experience will be preferred
Skills Customer Success Managers (CSM) are Attribute Data's main point of contact. They are responsible for owning, managing, and growing relationships with a set of accounts across multiple industries and verticals. This role is charged with creating a culture of partnership between Attribute Data and our customers by acting as a trusted advisor and advocate. The CSM helps our customers to achieve their business goals by developing deep understanding Read more
of their industry, business, marketing goals, and organizational structure. The CSM also works across all Attribute Data functions to ensure an excellent customer experience. DESIRED TRAITS Savvy relationship builders who have a passion for learning about, discussing, and presenting innovative initiatives around data intelligence, growth transformation and technology enablement Strong problem solvers who can think strategically and translate the strategy into action to drive key results Able to consistently juggle numerous deliverables simultaneously Excited to command a room, align different agendas and be credible in all communicationPassion for data, customer experience, marketing automation and the technologies related to them Success oriented and proactive RESPONSIBILITIES Be the expert on the customer's business needs and how Attribute Data's solutions will address them Bring customer onboard - Own the full customer relationship and work tightly with the various Attribute Data functions to deliver on client's needs Develop a trusted advisor relationship with key customer executive sponsors and technical project leads such that all Attribute Data activities are closely aligned with the client's business needs Establish post-implementation adoption activities to closely monitor the success of our customers' initiatives Promotes retention and upsells our services - Design strategic account plans and then executing on those plans to increase service adoption, helping drive retention/expansion, and fostering excellent customer satisfaction metrics Leverage internal tools to manage, track, and report on key customer informationBring a positive, collaborative, team-oriented attitude Able to proactively escalate any issues by monitoring customer health periodically. Is a Customer advocate - Is proactive and passionate about customer success and everything it entails REQUIREMENTS 5 years relevant work experience with demonstrated client-facing experience Commercially savvy. Always thinking about how to retain/grow accounts and negotiate win-win outcomes Strong technical acumen. Embraces technology and platforms. Able to understand and articulate Integrate related technical concepts & solutions at a high-level as well as at a tactical/functional level Customer success oriented. Passionate about the discipline of customer success. Takes personal pride in and responsibility for the success AND satisfaction of their customers. Takes a proactive approach to their book of business Excellent communicator. Excels in written, phone, and in-person communications. Enjoys presenting Analytical thinker. Uses data and insights to drive plans and actions High emotional IQ. Team player. Humble. Positive. Previous experience with data management, marketing automation, CRM, or other similar technology platforms is desired (or a plus). IMPORTANT NOTEWe require our candidates to take an aptitude test when they apply for the role.Before doing so, please review the following link for a crash course on Web Analytics https://analytics.google.com/analytics/academy/course/6Aptitude test: https://tinyurl.com/JobAtAttributeData
Skills