Sign in or register for a JobTech account.
Jobs that require

marketing strategy

skill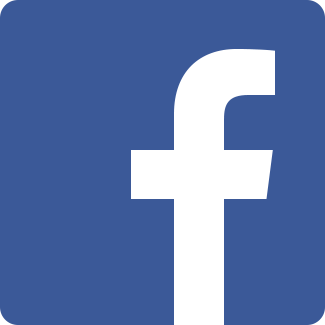 Facebook's mission is to give people the power to build community and bring the world closer together. Through our family of apps and services, we're building a different kind of company that connects billions of people around the world, gives them ways to share what matters most to them, and helps bring people closer together. Whether we're creating new products or helping a small business expand its reach, Read more
people at Facebook are builders at heart. Our global teams are constantly iterating, solving problems, and working together to empower people around the world to build community and connect in meaningful ways. Together, we can help people build stronger communities — we're just getting started. RESPONSIBILITIESRecruit, inspire and develop a high performing team that supports all of Asia Pacific's managed clientsHelp build new products and improve existing ones in collaboration with Facebook Product Engineering TeamsUnderstand our client's business and marketing strategiesDevelop strong collaborative relationships with key stakeholders across the company and represent the function in cross-functional teamsIdentify unique problems and unlock opportunities through bespoke technology solutionsInfluence the road map and product development of Facebook Ads to meet our client's business challenges and align with Facebook's business objectivesBe both a technical leader and a thoughtful people managerWillingness to travel 25% of the timeMINIMUM QUALIFICATIONS12+ years of software engineering experienceAt least 5+ years of experience managing a software engineering teamExperience building and shipping software productsExperience communicating technical concepts to non-technical audiencesPREFERRED QUALIFICATIONSB.S. or M.S. in Computer Science or equivalent degree or experience preferredExperience contributing to open source projects, shared code repositories, and/or personal projectsExperience with contributing to the development community (blogs, Stack Overflow, Quora, slack, etc.)
Skills

1. Assist in social media marketing strategy2. Designing online marketing materials3. Work closely with Business Development Executive to coordinate advertising efforts4. Target marketing efforts toward Millenial, Universities and Finance crowd
Skills Temporary, InternshipREAPRA is a venture builder and investment group based in Singapore with a strategic focus on developing sustainable businesses. Our apprenticeship program is designed to provide you with valuable insight into the workings of a venture capital fund and is your gateway into knowing the development of start-ups, from zero to one. This Summer Marketing Apprenticeship Program will give you immense opportunities to gain exposure to the Read more
latest industry trends, through shadowing meetings with internal management, external parties, and budding start-ups. You will also be fully immersed in the strategies and culture of REAPRA, through exclusive insight sessions with senior management, and mentorship by experienced team members. There will be a diverse range of learning opportunities and ample possibilities that are designed to stretch your capabilities, develop your technical and soft skills, and showcase how you can make a difference. You will be spending 12 weeks in our global HQ working directly with the head of our Marketing department or with a CEO from one of our portfolio companies. You will be empowered to recommend specific strategies and action points to not only address pertinent issues and forward-looking scenarios, but also to make a difference in our portfolio of up-and-coming start-ups.You will have first-hand practical exposure in: The marketing department in REAPRA and for our portfolio brands, across multiple industries in South East Asia Curate engaging digital content and producing visuals on a variety of our brands and projects A variety of marketing aspects: Digital Marketing, Branding and Advertising, Marketing Strategy You should ideally be: Available from 13th May to 2 Aug 2019 A undergraduate or postgraduate degree holder in Marketing or Business Creative, self-motivated, have a positive attitude to learn and grow Able to work independently and under pressure
Skills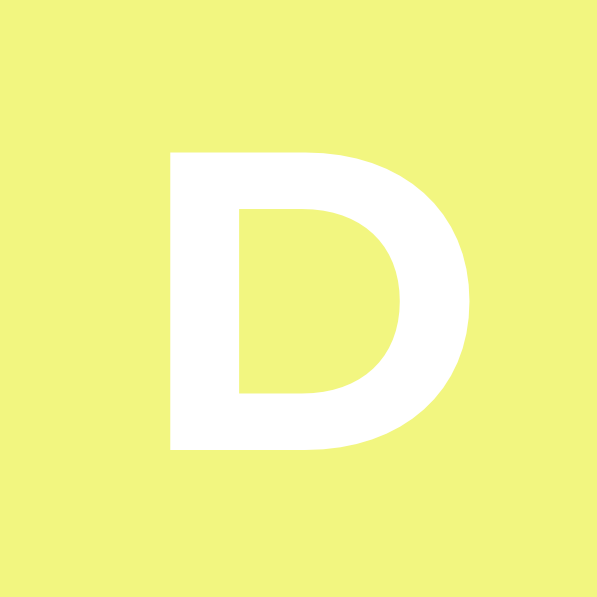 Know more than 5 words to describe blueberries and are not afraid of the main tool panel of photoshop and illustrator? Then apply join us as our EDITORIAL intern! Doki Juice is seeking a brilliant EDITORIAL INTERN to join our high-energy digital marketing team and help drive our company's growth to the next level. Official internships with polytechnics or universities for longer-term internships of at least 5 months Read more
are preferred. You will be working closely with some of the industry's best, learning all of the ins and outs of the content marketing world. We want to give you a hands-on learning experience of how Content Marketing is playing a definitive role within internet marketing. Your role will be as much learning as it is doing. Here at Doki Doki, we truly believe in fostering potential of the individual and having a good time while doing it.EDITORIAL Intern Responsibilities:Responsible for all editorial requirements for Doki Juice's blog, newsletter, social media channels, in particular Facebook and Instagram as well as tradeshow brochures, banners, and marketing materialsImprove our SEO via editorial partnerships Identify and reach out to influencers (YouTubers, bloggers) to share about Doki Juice productsImplement Marketing Strategies to encourage customer retention and loyaltyAssisting with ad hoc duties as required Bonus Points:Pursuing or recently completed educational qualifications in a related field/studyExceptional communication, creative writing skills and ability to work in teamsFluency in English, oral and writtenAble to take photos and videos for social media postsConfident user of Adobe Photoshop, Illustrator is a plusLove reading, writing and has an interest in superfoodsFast learner and like to work independently as well as in a team
Skills $2,000 - $3,000 a monthMarketing and Sales ExecutiveDescription:Implement and follow up with media marketing activities through various social media channelsTo assist with marketing and promoting events via social mediaTo plan, develop and manage social content marketing strategiesTo provide sales support to the teamSupport the development and maintenance of client relationships across sales territoriesEnsure all business administrative tasks are completed, including invoicing, commercial reports internallyAny other ad hoc duties, Read more
as and when assigned.Requirements:Diploma holder is preferredAt least 2 year working experienceExcellent communication skills and time managementAbility to work independently and a good team playerRequired language(s): English and ChineseJob Type: Full-timeJob Type: Full-timeSalary: $2,000.00 to $3,000.00 /monthExperience:Marketing: 2 years (Preferred)Location:Singapore (Preferred)
Skills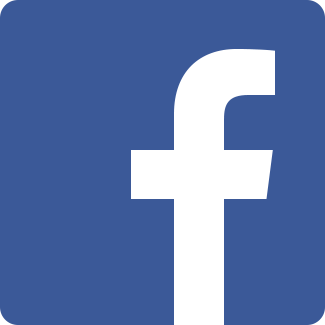 Facebook's mission is to give people the power to build community and bring the world closer together. Through our family of apps and services, we're building a different kind of company that connects billions of people around the world, gives them ways to share what matters most to them, and helps bring people closer together. Whether we're creating new products or helping a small business expand its reach, Read more
people at Facebook are builders at heart. Our global teams are constantly iterating, solving problems, and working together to empower people around the world to build community and connect in meaningful ways. Together, we can help people build stronger communities — we're just getting started. RESPONSIBILITIESLead digital marketing strategy, content strategy and digital marketing planning across the APAC region. Build thought leadership and go to market strategy for the largest global and regional Facebook family of apps and services including Facebook, Instagram, Whatsapp, FBIQ, Blueprint and more.Define and lead thinking on what content marketing at scale looks like. Build an audience and product content marketing APAC wide marketing strategy and plug in to the regional and global always on initiatives.Define audience, channel and flighting strategy for large regional and country plans to achieve optimal business results across paid, owned and earned media. This includes efforts across digital, email, web, print and OOH.Define measurement approach and strategy to measure impact of digital marketing efforts against campaign objectives. Support broader company and org wide measurement efforts to help measure end to end marketing ROI.Agency management: Manage agency relationships and define standard operating processes. Work with the agency of record to deliver regional and market level channel strategy, campaign execution and measurement.Collaborate with cross-functional teams to define and jointly delivery on business goals via clear audience & channel strategy, execution and measurement.Communicate effectively with executives and cross-functional teams to demonstrate impact of each campaign and program to stakeholders through data and insights.Be a custodian of digital marketing insights, historical benchmarks and country level consultant on all aspects of digital marketing. Contribute in the creation of a world-class digital marketing function.MINIMUM QUALIFICATIONSBachelor's degree in Business, Marketing, or related field.10+ years of marketing experienceExperience working in a highly matrixed organization across different marketsOperating experience across paid, owned, and earned channels. Experience in running integrated campaigns across digital, print, OOH.Experience developing and managing media plans and strategies for Fortune 500 global brandsExperience in managing content strategy for large scale digital programsPREFERRED QUALIFICATIONSKnowledge of all aspects of online and offline media trends and practices including ad tech, agency and channel ecosystems preferred.Intellectual curiosity and rigorous analytical experience and a strong familiarity with the digital environmentSelf-motivated, high capacity individual who can function and win in a demanding, performance-driven environment.Creative problem solver who can incorporate new learnings into existing plans and act decisively and independently.Proven ability to inspire, collaborate with, and influence business partners
Skills
ResponsibilitiesYou will be part of a dynamic team in a fast-paced environment to develop and drive communication strategies to promote the organisation's projects and initiatives to both internal and external stakeholders. You will conceptualise and implement media and corporate communications activities/programmes for the organisation. You should have an interest in developing relationships with key media contacts, monitoring the media environment and managing the media. You will also be Read more
given the opportunity to plan and manage corporate events and visits. In addition, you will help to conceptualise and execute strategic marketing communications programmes for the organisation, such as producing integrated marketing communications plans, managing the corporate and product brands, organising events, producing communications collaterals, and managing advertising and promotions work. In the course of your work, you will have the opportunity to develop industry knowledge in key industry clusters such as aerospace, chemicals, clean technology, biomedical and infocomm & media technology.RequirementsBackground in Mass Communications, Marketing or Arts & Social Sciences, with at least 2 years of relevant experience. You are articulate and possess strong writing, interpersonal and presentation skills along with the ability to work as part of a team. Excellent organisational skills and an eye for detail and quality would be critical in the job function. Interest in web-based communications and being literate in emerging social media platforms would be an advantage.
Skills Our company Changing the world through digital experiences is what Adobe's all about. We give everyone—from emerging artists to global brands—everything they need to design and deliver exceptional digital experiences. We're passionate about empowering people to create beautiful and powerful images, videos, and apps, and transform how companies interact with customers across every screen. We're on a mission to hire the very best and are committed to creating Read more
exceptional employee experiences where everyone is respected and has access to equal opportunity. We realize that new ideas can come from everywhere in the organization, and we know the next big idea could be yours. The challenge The Adobe Client Partner is a role within Adobe Professional Services Delivery, who supports the professional services growth in the region. Consulting Delivery Client Partners have accountability for a set of named key clients and for all services engagements for those clients. The successful candidate will be responsible for the services business development, and day-to-day client partnership and management. The candidate we are seeking is focused, organised and highly-driven. He/she needs to understand Adobe Digital Marketing solutions and be able to advise our clients on defining and running Digital Transformation. The success of this role will be determined by the ability to uncover, define, and close strategic projects and ongoing services with valued customers. What you'll do: Directly own, sponsor, and develop the services business on 1-3 key services clients. Ultimate accountability for all work sold and delivered to the client. Drive services upsell and services renewal business. Identify opportunities for deepening the client relationship through innovation, and the adoption and use of Adobe Digital Marketing technologies. Ensure outstanding delivery to the client by overseeing all delivery engagements. Develop a customer roadmap, that helps the client to realize the full value of Adobe Digital Marketing solutions. Manage client relationships and expectations with a clear focus on creating a great client experience. Manage scope and identify/mitigate risks. Create opportunities to engage with client stakeholders in domain and technology specific dialogue to promote Adobe's consulting services and image as a thought leader. Develop and execute an account plan to grow the relationship footprint. Handle escalations and negotiations with the customers, as required. Take direct responsibility for Adobe's relationship with the client and the associated lifetime client value. Actively support the client's commercial objectives through advisory on Digital Marketing strategy. Put yourself in the client's mind-set: identifying what they need and how they can "make it work". Build and develop a deep understanding of the current and future state of the client's sector and business needs. Lead collaboration with License and Professional Services Sales colleagues to position Adobe Professional Services for success as part of the broader sales and solution proposition. Act as a point of escalation for Customers and License Sales on delivery issues and working with Consulting Leadership to find appropriate resolutions. Maintain regular and appropriate communication with customer teams and internal teams at multiple organizational levels (from engineering teams to C-level executives). Apply Adobe's consulting methodology, apprentice others in the methodology, and drive continuous improvements in our ways of working. What you need to succeed Experienced in running and developing a P&L based professional services business. Thought Leader in the space of Digital Transformation. Proven track record of successfully managing and growing accounts. Proven deep industry expertise in leading Digital Transformation engagements - a least in one of the following verticals: Financial Services, Federal Government, Education, Travel & Hospitality, Retail or Media. Experience in leading and delivering complex technology implementations. Proven experience of implementing solutions with multi vendors and global teams. Able to identify and elaborate on key risks and associating mitigation plan for emerging technologies. Passion for delivery of high-quality technology solutions to solve business problems. Must be self-motivated, responsive, professional and dedicated to customer success. Familiarity with Professional Services delivery models and methodologies. Deep understanding of Digital Transformation and how Digital Transformation can help clients to increase the experience for their customer. Experiences with Adobe Digital Experience (Marketing) Solutions preferred. Strong executive presence, ability to interact and communicate for impact with all levels of an organization both internally and externally, including business and technical. Creative problem-solving skills, including the ability to understand the impact of technical changes and to articulate high-level technical solutions to address business problems. Proven organizational skills to plan and coordinate complex projects. High level of energy and personal drive. Strong client service orientation; demonstrated ability to build effective working relationships with client stakeholders resulting in high client satisfaction. Strong negotiation and conflict resolution skills required. Excellent verbal and written communication skills to stakeholders, including senior executives. Key Performance Indicators: Assigned booking target Assigned revenue target Customer Satisfaction Education and experience: Candidates should have a university degree or equivalent. At least 10 years experiences in selling and/or delivering professional services. At Adobe, you will be immersed in an exceptional work environment that is recognized throughout the world on Best Companies lists. You will also be surrounded by colleagues who are committed to helping each other grow through our unique Check-In approach where ongoing feedback flows freely. If you're looking to make an impact, Adobe's the place for you. Discover what our employees are saying about their career experiences on the Adobe Life blog and explore the meaningful benefits we offer. Adobe is an equal opportunity employer. We welcome and encourage diversity in the workplace regardless of race, gender, religion, age, sexual orientation, gender identity, disability or veteran status.
Skills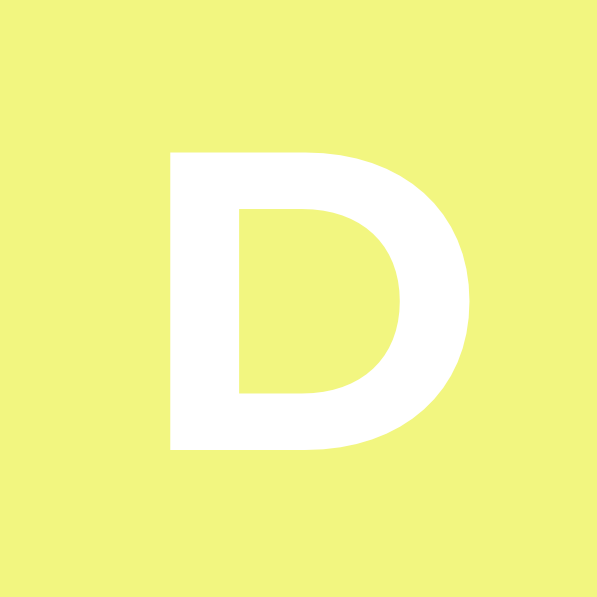 Doki Juice is seeking a brilliant VIDEO AND SOCIAL MEDIA INTERN to join our high-energy digital marketing team and help drive our company's growth to the next level. Official internships with polytechnics or universities for longer-term internships of at least 5 months are preferred. You will be working closely with some of the industry's best, learning all of the ins and outs of the content marketing world. We Read more
want to give you a hands-on learning experience of how Content Marketing is playing a definitive role within internet marketing. Your role will be as much learning as it is doing. Here at Doki Doki, we truly believe in fostering potential of the individual and having a good time while doing it.Digital Marketing Intern Responsibilities:Responsible for creating content for Doki Juice's social media channels, in particular Facebook and InstagramExplore and develop new Social Media channelsDevelopment of a strategy for social media growth and community engagement for targeted user groupsCreate and execute highly-engaging, cross-platform social media campaigns in close cooperation with other departmentsIdentify and reach out to influencers (YouTubers, bloggers) to share about Doki Juice productsImplement Marketing Strategies to encourage customer retention and loyaltyPlanning marketing eventsAssisting with ad hoc duties as required Bonus Points:Pursuing or recently completed educational qualifications in a related field/studyExceptional communication, creative writing skills and ability to work in teamsFluency in English, oral and writtenAble to take photos and videos for social media postsConfident user of Adobe Photoshop, Illustrator and Premiere Pro is a plusPay attention to details and have an eye for designFast learner and like to work independently as well as in a teamProven practical knowledge accompanied by a very strong intuitive feel for the consumer behavior on social networks in SingaporeMust be able to start on short notice
Skills
You will have opportunities to work directly with the experienced executive and managers in the different fields of the marketing spectrum, allowing you to gain insights and experience the dynamic and fast growing e-commerce start-up company like us.Besides providing you a learning ground, we also want to engage you as a key part of the team to the company business.You will:Develop & execute online marketing strategies and plans Read more
under the guidance of the Marketing team for campaigns and promotionsManage Facebook, Instagram & other social platforms enquiriesHandle Marketing Performance Report GenerationAnalyzing sales, prices and preparing recommendationsConducting research on market competitivenessJob Requirements:Able to work under tight deadlinesMust be bilingual in English and Chinese, verbal and written (to liaise with Chinese speaking associates)Critical thinking and able to work independentlyVideo editing experience will be advantageous
Skills