Sign in or register for a JobTech account.
Jobs that require

marketing strategy

skill Roles & ResponsibilitiesRoles & ResponsibilitiesDevelop and execute sales & marketing strategies to promote and maintain current/new business opportunitiesCreate win-win solutions with clients which turn sales relationships into a long term business partnershipWork closely with the marketing team to align with business objectivesAttend to customer's queries/ complaintsPrepare, issue quotations and pricing updatingRate sourcing from contractors for servicesAssist on the project / operation preparation / briefingResearch on new business venture Read more
& marketing materials preparationHe/She is creative, resourceful, able to work under pressure within tight deadlines and possesses good interpersonal and communicationAssist in any other related duties assigned by immediate supervisorRequirements~ Administer acquisition and payment process. ~ Develop communication materials. ~ Evaluate emerging technological changes for adaption of marketing activities. ~ Identify digital platforms to strengthen inbound marketing effort for organisation and/or brand. ~ Implement crisis management action and communication plan. ~ Implement crisis management action plan. ~ Implement public relations activities. ~ Maintain public relations communications with external stakeholders. ~ Monitor expense and adhere to budget allocation. ~ Monitor new market trends, business opportunities and market segments in global and local landscape. ~ Monitor offline marketing activities effectiveness. ~ Produce, receive and act on public relations business communications. ~ Process own vehicle
Skills Roles & ResponsibilitiesClient for this positionWell – established Luxury Retailer is currently seeking for dynamic individuals for the position of Retail Manager!Budget for this role: $5500Job ScopeOversees the operation of the retail outlets.Responsible for sales and profit results, retail price and margins on merchandise, net operating cost, and expense control.Responsible for staffing store management positions and training managers to operate stores according to company policies.To implement marketing strategy Read more
at POS.To negotiate with marketing on additional activities to simulate sales or motivate Sales Associates.Responsible in managing and evaluating the team.Developing incentive scheme for stores and to decide on the target.To develop and to conduct training program for team membersResponsible in ensuring all the counters in protecting the image of the brand.RequirementsDiploma/ Degree in any discipline with excellent people management skill and strong business sense.Positive attitude, enthusiastic and hands-on personalityGood communication and inter-personal skill with the ability to mix at all level of people.Independent and familiar with SOP/ Training of Retail OperationAt least 5 years of retail operation experience at a supervisory level at related industry (FASHION / LUXURY).Able to analyze and interpret data.Interested applicants, kindly forward detailed resume to [Click Here to Email Your Resume].Please visit us at www.clarist.com.sg for more opening positions!
Skills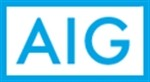 Roles & ResponsibilitiesYour future teamAIG's underwriters develop insurance solutions that address the exposures of companies and individuals, and embody AIG's tradition of innovation, bringing to market groundbreaking insurance solutions for our changing world. AIG's underwriters help to find insurance solutions for risks from a range of areas including life insurance, aviation, financial lines, casualty, environmental, catastrophic events, high net worth individuals, and boardroom liabilities.Your contribution at AIGAs a Read more
Leader, you are respected for your deep technical expertise and/or ability to oversee programs and processes. You balance the needs of multiple stakeholders, making sound decisions using data, analysis, experience, and judgment, along with a risk mindset. Ultimately, you take ownership for key outcomes.You are responsible for generating profitable business for the company and the following activities are pre-requisite in achieving this end.Strategy, Product Development and MarketingStrategic planning – identifying growth opportunities, new business segments, new product opportunities to support growth objectives.Research and develop new products and initiatives to meet changing customer needs in your market place.Develop and execute a marketing plan for your products, which should include creation and dissemination of marketing materials, as well as marketing events including formal seminars and producer training sessions, and informal presentations to producers.Relationship ManagementDevelop and maintain solid working relationships with all major clients, agents, brokers and other stakeholders.Identify business opportunities for other profit centres and cooperate on cross-line activity to support the company's cross marketing strategy.Actively engage in Company-wide broker/agent development plans so that AIG gains the maximum share of available profitable income from key/potential producers.Pipeline ManagementDevelop and maintain an adequate pipeline of new business opportunities through targeting:accounts which were previously quoted but not bound or lost to competitioncross-sell opportunities with other AIG's lines of businessany other accounts which meet your underwriting criteria, identified via researchApproach relevant producers in order to secure submissions for accounts within the pipeline.Agency ManagementAs part of the marketing strategy, develop and agree a marketing plan with the Agency teamProvide training and sales support to agency, undertake quarterly field visit.Personnel ManagementDevelop talent within your department to ensure adequate succession plansIdentify technical and professional development in conjunction with HR and other providers.Set KPIs and conduct performance reviews.OperationsMaintenance of underwriting discipline and adherence to authority; referral of all accounts which fall outside of your authority to relevant Regional or NY referral point.Management and oversight of operations to ensure adherence to corporate guidelines as well as corporate, regulatory and legal compliance stricturesProvision of excellent customer service to our producers, including timely quotations, policy issuance and communicationCarry out budget process in accordance with company guidelines.Prompt and timely advice to Segment/Commercial/Country Managers on New Business and renewal negotiations on accounts that the PC identifies at risk.Managing an excellent relationship with colleagues in other departments.RequirementsTertiary education preferable, ideally in one of the following subjects: Business/ Accounting/Finance/Insurance/LawStrong insurance industry experience, either in underwriting, risk management or brokingExperience negotiating and closing commercial contracts, ideally in insuranceManagement experienceAdditional experience in sales, business development or marketing preferableFluent in English, both written and verbalStrong negotiation, inter-personal and relationship management skillsDemonstrates leadership potentialDetermined and motivated, demonstrates initiative, is goal-orientatedAttention to detail
Skills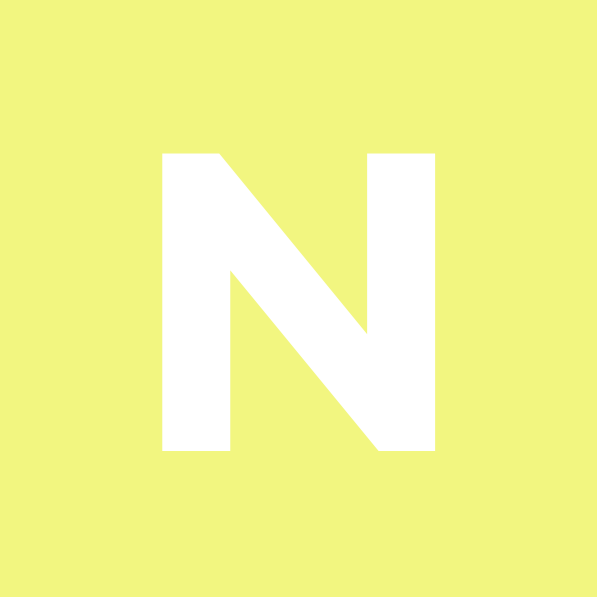 Roles & ResponsibilitiesTechnical Support- provide pre-sales application trails on production selection, technical support and product demonstration- provide product training for customers as well as staff from subsidiaries- Prepare training agenda, course content and notes for product training- To maintain all demonstration equipment and accessories- Feedback to management on demonstration equipment and create demonstration kitsMarketing Sipport- Assist with strategic marketing initiatives and plans- Develop and maintain internal communication systems Read more
(newspaper, email and corporate announcements)- Maintain all social media platforms and website maintenance- Assists in tradeshows and corrdination of booth setup etc- Assits with CRM maintenance and opportunity tracking.Requirements1. Engineering or Diploma in Mechanical, Mechatronics or Aerospace Engineering2. Additional qualifications in Ultrasonic Testing (UT), Magnetic Particle Inspection (MPI), Dye Penetrant Testing (DPT) and Radiographic Testing (RT) preferred3.) 1 to 2 years working experience perferred
Skills Roles & ResponsibilitiesManagement Trainee RPAT Pte Ltd is expanding into the South East Asia market. We are recruiting a core group to form the management team in the next 1 year. As part of the dynamic team, you'll also find your career is rewarding as we help to shape lives together, with attractive basic + commission, bonuses, benefits and ongoing training as part of the package. As the Read more
demand for our unique services increases, so do your opportunities for advancement.We have developed and designed an apprenticeship for starters aspiring to carve a career in HR, Information Technology and Business Development. Top Management Trainee will enjoy a fast tracked career in HR, Information Technology and Business Development. This apprenticeship will exposure individuals to all core functions of Human Resource, Information Technology and Business Development. With a holistic blend of industry exposure, extensive training, project management, assignments, in-depth job rotation and personalized mentoring, you will be equipped with a strong HR, Information Technology and Business Development foundation. Only go-getter with high levels of motivation, drive and innovation will be chosen for this exclusive apprenticeship. You will need to be inquisitive, tenacious and ambitious and have the ability to learn fast and to seize every opportunity ahead.Planning and implementing marketing strategies of the companyAssist the business development manager in new avenues of businessConducting market researchMonitoring our daily and monthly performanceBuilding client rapport and fostering client relationshipsHandling/service current accountsHandle daily operations activities such as attending to queries from customers in relation to billing and other materialsResponsible for managing events and ensuring deadlines and budgets are adhered to. Directs coordination of activities to prepare for the day of the event.Communicating, maintaining and developing client relationshipsTravelling to on-site inspections and project managing eventsDevelopment, production and delivery of projects from proposal right up to delivery.Setting, communicating and maintaining timelines and priorities on every projectBeing responsible for all project budgets from start to finish.Managing operational and administrative functions to ensure specific projects are delivered efficientlyJob RequirementsMeticulous attention to detailGood verbal and written communicationAbility to oversee multiple projectsCalm under pressureExcellent problem-solving skills, able to quickly solve issues during event dayRequirementsMinimum 'O' Levels and aboveFresh graduates are welcomedEnergetic and creativeWilling to challenge yourself and think out of the boxMust be able to learn quickly and work well with internal colleagues and remain humble and help create harmony with office environmentPossess good communication and interpersonal skillsMature, pro-active, driven with a positive and strong mindsetSelf-independent, possess tenacity and resourceful
Skills ● Create, A/B test and optimise marketing retention strategies to retain clients and grow user base ● Work to educate customers on the benefits of PAL Network's app in order to drive customer satisfaction, retention and re-engagement ● Develop multi-channel marketing strategies (email, mobile, web) for customer life-cycle, onboarding, growth, and retention programmes ● Work with cross-functional teams to develop communications and campaigns that drive early adoption and continued engagement from Read more
customers with our service across platforms ● Work with the marketing team to develop salient re-engagement offers for former customers ● Monitor performance of engagement campaigns and programs ● Proactively develop and design loyalty programs and campaigns to help drive user base growth ● Collaborate with the creative team on promotional materials, including email, video, direct mail, and site banners ● Develop a strategy to grow our email subscriber base while maintaining list health and performance ● Work closely with various business units to develop objectives ● Evaluate the customer service and user experience and identify areas of improvement  ● Work with cross-functional teams to lead the creation and preparation of new campaigns for execution including campaign strategy, offer development, business case creation and approval, communication brief development, and client targeting ● Evaluate program results and optimise as needed. ● Lead ad-hoc projects and initiatives that bring about change or improvement to the business. ● Prepare and present presentations to various audiences to influence the loyalty and retention programme Requirements: ● Bachelor's degree in marketing or similar discipline ● Minimum 2 to 3 years years' experience in marketing & CRM ● 4-6 years digital marketing experience with demonstrated success delivering multi-channel campaigns with a deep understanding of email data, execution and best practices. ● Strong organisational and communication skills ● Proven ability to handle multiple projects and deliver results ● Team player - ability to work with technical and product teams to develop full site experiences ● Strong analytical capability and a solid understanding of success metrics ● A passion for user experience  ● A can-do attitude and don't break a sweat under pressure ● Excellent communication skills - written, verbal and presentation in English ● Positive team player who enjoys a fast-paced environment ● Interest in FinTech and financial service industry ● A true passion for what PAL Network is building  
Skills

Objectives:Understand & drive brand awareness Manage Marketing Budget Drives and executes PR, KOL, Marketing & Events for Singapore and APAC Wholesale markets Liaise and coordinate with agencies and vendors in local executionKey Area of Responsibility: GENERALBuild and strengthen brand in the Sngapore and APAC market. Formulate marketing strategies and proprieties in Singapore. Assist and work with APAC Wholesale distributors to strategically build brand presence and commercial alignment through Read more
Digital, PR, KOLs and Event campaigns. Track and evaluate go-to-market seasonal plans for commercial & branding alignment Facilitate internal and external communications to ensure Marketing updates are cascaded to distributors regularly on a timely manner. Regularly gather market feedback to further improve effectiveness of marketing strategies/plans/tools. Ensure proper implementation of marketing strategies. Update relevant APAC department with monthly Marketing Report. Attend seasonal Product Launch in APAC to obtain the regional strategies and directions.BUDGETCo-manage budget in Singapore with Marketing Manager Maximize investment towards the brand objectivesPUBLIC RELATIONSWork closely with agency in executing PR campaigns Strengthen KOLs Seeding strategies Establish and maintain relationship with local media and KOL Manage local media relationshipsDIGITALWork closely with agency in strategy execution including Owned, Paid and Social Media Work closely with agency to create and manage monthly posting schedules for owned social media platformsEVENTHelp manage and execute local events both Owned and Sponsored Work closely with Landlords and Departmental Stores on eventsRETAIL MARKETINGWork closely with Business Manager/Retail Manager to implement marketing support, aligning the brand, and driving business in all Owned Retail/Departmental StoresRequirements:Minimum 3 years of solid Marketing experience with regional background is a plus Social & Digital savvy. Understanding of digital best practices in: Online technologies, SEO optimizations, site action user experience optimizations, paid search strategy & keyword performance optimization, paid media strategy including programmatic media techniques is an advantage Experience with wordpress, Google analytics, Social Bakers and the top social channels is an advantage Deep understanding of retail business as well as Fashion & accessories industries Willing to do hands-on tasks and work during non-office hours/weekend mainly for event Strong planning, organizational and implementation skills with ability to handle multiple projects at the same time Strong presentation skills with good fluency in English (both written and spoken)Selected candidate will be awarded with a competitive compensation package and a rewarding career. Please click "Apply" to submit your application with your full cv and include your current/last drawn salary, expected salary, your availability/notice period, motivation factors for your next career move and a recent passport size photo. For any enquiries, please write to laypeng(a)thameshr.com (Reg No. R1217654) We thank you for your interest in this application and regret that only short-listed candidates are notified.
Skills

MNC Company at Alexandra (near MRT) Salary range: $5500 - $6000 Able to travelDevelop and implement marketing strategies of glass products Identify and source for new business opportunities and develop existing accounts Establish and develop good rapport with existing and potential clients Manage the preparation of contracts Oversee the whole process of sales from closing of orders to payment collection and after sales Prepare timely marketing reports and Read more
deliver product presentations (internal and external) Project management Conduct research and report on market trends, customer needs, marketing models and technology adoption - at both local and regional levels Formulate promotion strategies and execute promotional activities Able to analyse markets and competitors (both local and regional) Train junior staff in the teamDegree in Marketing, Business, Commerce, or Economics Strong experience in both local and regional sales/marketing of building materials Familiarity with building/construction industry and a good understanding of market and customer needs Experience in preparing and presenting proposals Familiarity with contract management Track customer/stakeholder feedback and metrics for measurements and scaling of product solutions Practical knowledge of supply chain management and international trade Able to understand how IT drives company innovative glass solutions (e.g. cloud system) Wide knowledge of marketing framework and marcom platforms Experience in managing social media marketing platforms Able to interpret data and substantiate recommendations Effective communication and meeting skills Strong in analysing, organising, negotiations, project and team management Ability to manage multiple projects simultaneously and work effectively in team oriented work environments Skilled at interacting with people of diverse cultural backgrounds Meticulous, Independent, resourceful and adaptable High level of cross-cultural understanding and adaptability Team player and a strong sense of leadership Interested candidates, please state last / expected salaries, notice period together with a recent photograph and email to: [Click Here to Email Your Resume] (In MS Words format preferred) Attn: Serene Ong (Registration No.: R1102059) TODAY'S CAREER PTE. LTD. 10 Anson Road International Plaza #30-13 Singapore 079903 Fax: 6227 6121 Employment Agency Number: 96C3160 GST Registration Number: 201008417C Log in to our website for the most current list of job advertisements: (Click the advertisement link at Job Seeker page) Website: www.todaycareer.com.sg Email: [Click Here to Email Your Resume]
Skills Roles & ResponsibilitiesJob descriptionENGIE Services South East Asia Pty Ltd has an opportunity for a digital engineer with a strong electronic/automation/connectivity technical background and team working in multi-cultural environment capabilities. The individual shall be able to perform hardware sourcing, challenge existing technologies, create innovative solutions and support the operations for digital solutionRequirementsJob Responsibilities:Based in Singapore;Reports to South East Asia Methods and Digital Manager;Plans, develops, implements and maintains wide Read more
range of IOT devices and control systems;Responsible for the sourcing and integration of new devices and technologies across SEA countries;Creates innovative solutions using new hardware and ENGIE Digital Platforms;Support development of marketing strategies to grow the digital activities;Support and participate to events to promote ENGIE Digital Solutions and Services;Job Skills/knowledge requirements:Degree in General Engineering / IT / Electronic;Fluent in English and the language of allocated territory;Strong knowledge of automation solutions including IOT, field instrumentation, digital communications bus technology, asset management, other automation hardware and software solutions;Strong written and verbal communications skills;Customer focused and driven for operational results;Travel will be required for this position.
Skills Roles & ResponsibilitiesAssist Sales Department with the following:Develop marketing strategies and forecasts to achieve organisation plans and objectivesPlan and manage sales and marketing activitiesConduct market researchPrepare and update websiteEstablish and set up rapport with clientsCommunicate with clientsSupport sales operations eg prepare sales quotations, maintain sales recordsProvide after sales service follow up to our clientsRequirementsDiploma holder or equivalent in MarketingMinimum 2 years experience in marketingCreative, sales driven personality with Read more
good interpersonal and communication skillsKnowledge of excel, MS Word and PowerpointKnowledge of mechanical and automotive engineering would be an advantageAbility to read and write Chinese in order to deal with business partners from China
Skills