Sign in or register for a JobTech account.
Jobs that require

material science

skill Roles & ResponsibilitiesTo support the full new product development project lifecycles from concept stage to verification and validation and to manufacturing transfer and product launchTo support, coordinate, and execute in continuous improvements projects, cost-down projects, and sustaining activitiesTo be actively involved in hands-on activities in product / process development, test methodology development, feasibility testing to final verification and validationTo execute in all required technical documentation worksTo provide technical Read more
supports to various departments including Production, Regulatory, Quality, and Marketing and Sales, in terms of engineering needsRequirementsMinimum Degree in Mechanical/Material Engineering, Bioengineering or relevant3 years working experience of similar R&D experienceExperience with medical device design, manufacturing or regulatory affairs in a medical device area will be beneficialGood product design and process development knowledge and experience with strong analytical skillsProven strong team player with good interpersonal and communication skillsGood technical documentation skills relevant to professional reports
Skills
Roles & ResponsibilitiesPerform analysis on samplesCarry out simple on-site air emission testsPreparing samples from ClientsGenerate test reportsHandle clients' enquiriesCalibration of instrumentsAny other ad-hoc duties as assigned by supervisor RequirementsMinimum Diploma in Chemical Process Technology/ Chemical Engineering/ Civil Engineer/ Materials Science/ Mechanical Engineering/ Electrical Engineeringor any related fieldFor candidates with no experience, training will be providedIndependent, strong analytical knowledge and good interpersonal skillsWilling to work in outdoor environment and Read more
laboratory environmentProficient in Microsoft OfficePossessing Class 3 license will be advantageous
Skills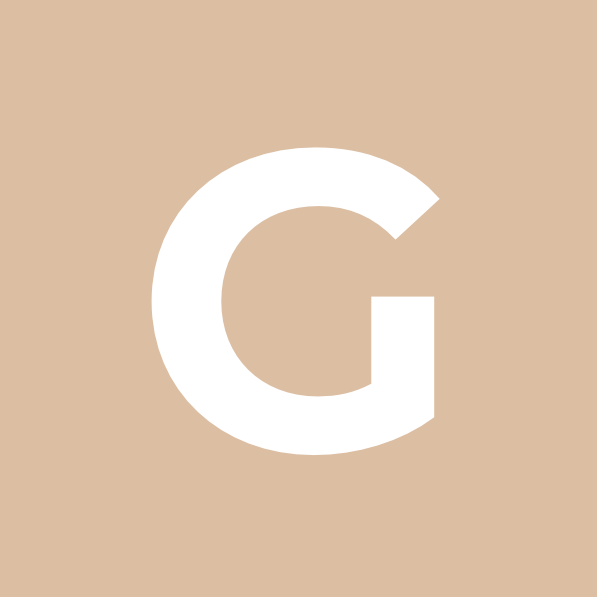 • To be part of the integration team in developing or transferring new processes to the fab. • To understand the key relationships between in-fab processing and yield/reliability impact to enable successful ramp of new processes to production. • Develop custom or derivative processes to meet customer needs, run prototype lots • Run DOE to optimize process margins and determine process & ET specifications • Monitor OOC, maintain Read more
good CPK for ET and monitor inline SPC parameters • Liaise with Customer Engineers/Field Engineers to resolve customers' technical & yield concerns Qualifications:• PhD/Masters/Degree in Microelectronics/Electrical/Electronics/Chemical Engineering or Science in Physics/Material Science or related field • At least 3 to 5' years relevant fab experience.• Strong understanding of device physics and SPC will be an added advantage. • Good interpersonal and effective communication skill • Strong analytical , presentation & problem solving skill • Able to perform under fast paced and challenging environment
Skills Roles & ResponsibilitiesCarry out piping Inspection Test Plan (ITP) per the new Chevron formatSet up CMLs in Meridium (system)Carry out administartive tasks in Meridium (system)Assist the Mechanical Integrity Management System (MIMS) management tasks RequirementsDiploma in Mechanical or Material Science EngineeringAPI 570/ 510/ 653 certification would be an advantage
Skills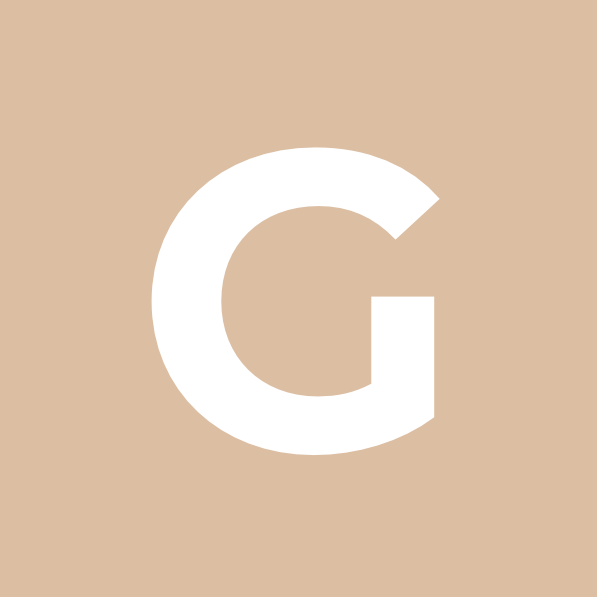 To formulate and drive process improvement plan based on systematic analysis of inline/ET/yield data to meet quality and yield targets. To own processes and manage independently on process/inline/ET/yield issues to meet line yield/sort yield/ET target performance. To execute systematic process transfers from TD or Process Integration group for mass production and thereby maintain or improve process robustness and manufacturability. To identify and prioritize key process weaknesses for baseline Read more
continuous improvement to yield/quality/productivity and cost. To work closely with module process/equipment engineers to formulate and implement robust technical improvement solutions. To work closely with Yield Defect Density/Modules engineers to swiftly contain high DD and inline excursions and find root causes and provide working solutions. Maintain and fine-tune existing process technologies for baseline improvement and support continuous yield enhancement Qualifications:PhD/Masters/Degree in Microelectronics/Electrical/Electronics/Chemical Engineering or Science in Physics/Material Science or related field Strong understanding of device physics and SPC will be an added advantage.Good interpersonal and effective communication skill Strong analytical , presentation & problem solving skill Able to perform under fast paced and challenging environment
Skills Roles & ResponsibilitiesInvestigates the cause & origin of failures, damages or defects caused by materials failures across a wide range of industriesPrepares accurate, clear, thorough & concise reports & letters outlining the cause & origin of the damages to clients. Follows established policies, procedures & processes in preparing information, exercising sound judgement in applying these to potentially unusual or complicated situations, & submits reports & documents in a Read more
timely manner & in accordance with client's standards & expectationsStays abreast of office & company policies, procedures & practices; participates in ongoing training & development as assigned or approved to assure knowledge & skills remain current & comprehensiveFunctions as an effective member of the team, assisting co-workers as needed & learning from colleagues & supervisors; supports the goals of the department , division & organisation; participates in special assignments & activities as required or approved; demonstrates initiative in the interest of the client & the organisationAdheres to all applicable local laws as well as applicable regulations & standardsEstablishes trusted working relationship with regional clients & interacts socially at mixed engagement with clientsRequirementsEngineering/science degree in materials science & engineering, metallurgy or similar is required15+ years' expericence in evaluating materials failures in a commercial or industrial setting preferred. Proven experience in several of the following ares: metallurgical engineering, corrosion, fatique failures, materials testing, plastics, construction defects, electrical fires, boiler & other pressure vessel failuresStrong English communication skills (written & oral) are essentialExpert witness experience is requiredProven experience in carrying out marketing of services to existing & potential clients is requiredWillingness to travel around the Asia-Pacific region for short durations, carrying out consulting assignments
Skills Roles & ResponsibilitiesExecute R&D projects in the area of Additive Manufacturing for Industrial application. You will work as a team to build up Additive Manufacturing projects with focus on high performance liquid resin. You will have the chance to innovate, develop, formulate and design new polymer-based material to create breakthrough additive manufacturing for industrial application.You will have the chance to inject creativity and curiosity to develop the problem- Read more
solving solution. You will have the opportunity to develop your own idea and project that you would like to realize.Opportunity to learn and develop your knowhow and skillset related to Evonik competencies. You will have the possibility to directly discuss and learn from Evonik experts with various function and background. You will also have the chance to implement various Evonik knowhow and technologies into your project.Drive the project and together with the team identify pathway to realize it into a commercialization outcome.Work in a global & diverse team that is also eager to coach and mentor you throughout your journey.Expand your professional network by working together with our external collaboration partners (research institutes, industry partners, customers, universities).Learn about Evonik culture. Opportunity to get a first-hand experience of working in our newly established Asia Research Hub as well as the chance to work with Evonik global R&D networks. RequirementsMaster or PhD of Science degree in Chemistry, Polymer, Material Engineering or related science with minimum 3 years working experience in polymer area; specifically with projects/works experience related to polymer design, polymer formulation, fine-tuning polymer properties. Knowledge and/or experience on the use of the polymers in Additive Manufacturing is an advantage.Strong and knowledge in polymerization & organic chemistry.Particularly in the field of polymerization synthesis, photopholymerization, polymerization process optimization and chemical functionalization of monomer/polymer. Ability to "connect-the-dots" between polymer properties, polymerization process, synthesis pathway and end-application.Expert/experienced material science/engineer with broad knowledge in finetuning material properties to meet the targeted feature/performance.The position requires laboratory technical skills, in particular synthesis and formulation of monomer, polymer, resin.
Skills Company: ST Engineering Land Systems Ltd.Business Area: Land SystemsJob Description:Perform customers contract review to determine process capability-Responsible for planning and preparation of process instruction/routingReview of customer specification/ drawing and ensure that process instruction is promptly updatedMonitor, review and evaluate process record that including heat treating and machiningLiaise with customer to clarify process specification/requirements and process auditsIdentify of inspection and acceptance requirements and ensure that they are properly documentedInvestigate Read more
of product non conformance in conjunction with the Quality EngineerDesign of jig, fixtures, tooling and gauges to support productionControl and issued of process documentations to productionConduct competency technical training and skills development of production techniciansWork closely with production and provide relevant technical support on production related issue.Participate in special process, projects, and other related worksJob Requirements:Degree in Mechanical or Material Engineering with 5-6 years of working experience in heat treatment or machiningFamiliar with Engineering Drawings, AMS Specifications and applicationsFamiliar with Solid WorksExcellent communication, organizational and interpersonal skillsAble to work independentlyResponsible and self-motivated
Skills Roles & ResponsibilitiesManage product development, documentation, and resources.Coordinate, monitor and control project timelines, budgets, product specifications and requirements, production schedules, including other performance targets for projects.Conduct product knowledge training to Sales, Operations, and Quality departments.Conduct product cost analysis and control.Work with purchaser on supply chain management.Work with planner, purchaser and SAP team to ensure new products are integrated into SAP system.Conduct regular product delivery meeting to ensure projects Read more
are on schedule.Participate in new product design, function, material and quality specifications during development phase.Establish engineering specifications and production processes for specific product that meets technical and functional and quality specifications.Conduct supplier sourcing and qualification activities jointly with purchasing, engineering, and quality departments.Assist in preparing of technical white papers on products and prepare status reports on projects for management review.Ensure orderly documentation and filling of all engineering, quality, material, production, and financial information for projects.Collaborate with external partners in joint product development projects.Comply with all environmental, health, safety and security policies and procedures. RequirementsDegree in Industrial Engineering, Electrical and Electronics Engineering, or Material Science Engineering.At least 5 years of engineering project management and/or product management experience.Experience in evaluating and performing DoE.Some basic knowledge of smart card production process, electronic signals, and/or electronic component testing is useful but not essential.Strong analytical, problem-solving and presentation skills.Proficiency in MS Excel, Words, PowerPoint, and Outlook.Proficiency in AUTOCAD is a plus.Have initiative, able to function in a fast pace and pressuring work environment, a team player and a strong interest in learning and professional development.
Skills
Roles & ResponsibilitiesA research fellow position is available in the Organic Optoelectronic and Supramolecular Chemistry Lab at Department of Chemistry at National University of Singapore. The project goal is to develop chemistry for atomic layer deposition of carbon.RequirementsThe candidate shall have a PhD degree in chemistry and have demonstrated strong capability in organic synthesis, supramolecular chemistry and materials science as evidenced by a good publication record.
Skills