Sign in or register for a JobTech account.
Jobs that require

mathematics

skill Roles & ResponsibilitiesWe are looking for technology thought-leaders who build long lasting and influential relationships at all levels of an organisation.Amazon has a history and tradition of leading the world in Web-related technologies and services. Now, with Amazon Web Services (AWS) you have the chance to join the team as they help individuals and businesses take their computing infrastructures and applications into "the Cloud". As a member of Read more
the Amazon Web Services Enterprise Support team, you will be at the forefront of Cloud technologies. The Technical Consultant / Technical Account Manager (TAM) functions as part of the Enterprise Support team to ensure key enterprise customer success in building applications and services on the AWS platform. The TAM provides assistance to the customer as a strategic expert on the full line of AWS services and the customer's architecture in support of strategy questions, project and launch planning and ongoing operational issues. TAMs are engaged at the account level in providing recommendations and proactive advice through all phases of the cloud adoption life cycle.Every day will bring new and exciting challenges on the job while you:Act as a single point of contact to Enterprise AccountsEnsure support cases are responded to appropriatelyMake recommendations on how new AWS offerings fit in the company strategy and architectureComplete analysis and present periodic reviews of operational performance to customerProvide detailed reviews of service disruptions, metrics, detailed prelaunch planningChampion and advocate for customer requirements within AWS (e.g. feature request)Participate in customer requested meetings (onsite or via phone)Has access and knows how to use all key customer resolution tools across all service groups to facilitate rapid resolution of customer concernsWork with some of the leading technologists around the worldWork directly with Amazon Web Service engineers to ensure that customer issues are resolved as expediently as possibleOpen tickets with other software companies, back channel, if neededAvailable in non business hours to handle urgent issuesRequirementsMust have demonstrated expertise in one or more of these areas: - Systems administration (Linux and/or Windows) - Networking (DNS, IPsec, BGP, VPN, Load Balancing) - Programming / scripting (Java, Perl, Ruby, C#, and/or PHP)Experience working within the software development or Internet industries is highly desiredStrong customer focusAbility to juggle many tasks and projects in a fast-moving environmentExperience working directly with Enterprise customersPreferred QualificationsThe right person will be highly technical and analytical, possess 5-7 years of implementation / consulting experiencePrevious experience in a relationship management role in an large enterprise environmentExperience with AWS service offeringsComputer Science or Math background highly desired; working knowledge of software development practices and technologies highly desiredSolid understanding of technology budget management
Skills Roles & ResponsibilitiesWho We Are:Murex is a recognized global leader in software development for trading, risk management and processing. Every day banks, asset managers, corporations and utilities, across the world, rely on Murex people and Murex solutions to support their capital markets activities. Our motto "pioneering again" sums it all up: since its creation, Murex has reinvented itself time and again to adapt to capital markets revolutions – Read more
each time offering innovative software solutions to the industry.Over 2200 specialists are located across our 17 offices: Beijing, Beirut, Dubai, Dublin, Hong Kong, London, Luxembourg, Moscow, New York, Paris, Sao Paulo, Santiago, Seoul, Singapore, Sydney, Tokyo, and TorontoRequirementsAs a member of the ERM team, you are accountable for support and implementation of the Murex risk management solutions, which includes:Credit riskMarket riskRisk control and operations (e.g. limits management)Job scope:Client relationship & supportManage production support and enhancement requests, including analysis, configuration, validation testing and deploymentContribute/Lead daily communication with client IT support desk and risk end-usersLiaise with product and release management teams for scheduling of client deliveryWork with client manager on activity dashboard and various risk management presentationOrganize and conduct end-user and IT trainingProjectContribute/Lead the implementation effort including configuration, validation testing and deployment of the required solution, as well as contribution to project management activities (e.g. status dashboard, documentation)Product evolutionContribute/Lead the continuous communication with Murex development team to convey clients' feedback and assist in product improvement.Required Skills:Degree in Computer Science, Engineering and/or Master in Financial Engineering, Applied Finance/Statistics/Mathematics, Computational Finance0 to 3 years of relevant functional/technical experienceSolid knowledge in financial risk managementSolid knowledge in financial computation conceptsIT Knowledge e.g. SQL, XML, Unix scriptKnowledge of (or strong interest) in Treasury and Capital MarketsWorking experience in client support and implementation of trading or risk management solutions in financial institutionsMultiple languages proficiencyRigorous problem solving and critical thinking abilityBias for actionCollaborative team playerKeen client orientationStrong presentation and communication skillsAbility to travel in the South East Asian region
Skills Roles & ResponsibilitiesDuties and ResponsibilitiesSupports the development and execution of strategy for the organisation and reports to the Head of Strategy and Special Projects.Works across corporate and business teams to ensure the alignment of business direction.Supports cross-functional projects that require resources from multiple business units.Works with the Strategy and Special Projects team members to execute the strategy for the organisation.Conduct a variety of analysis of business and technology Read more
environments, infrastructures and markets to develop solutions to address the needs to grow while ensuring the application of a consistent methodology for smooth delivery of the project objectives.Develop appropriate methodologies, frameworks and approaches to address project objectives, drive the organisation towards positive business results, reinforce the organisation's strategic objectives, achieve improvements in effectiveness, gain efficiencies and increase digital maturity.Influence and support the organisation in transformation journeys while maintaining alignment to business objectives.Perform research and analysis on a full range of business, technology and people considerations, including strategic planning, governance, policy, knowledge management, industry research and emerging trends.Perform research and analysis on regulations and policies to determine alignment and assist with the development, implementation and tracking of the progress of organisational objectives with supporting goal targets.Collaborate and employ expertise in a variety of business and technical fields, including system, computer, software, mechanical, mathematical or scientific specialities.Apply engineering and design principles, theories and concepts to assignments, including the development of documentation and artefacts and contribute to the development of intellectual capital and the building of brand presence.RequirementsRequirements3 years of experience with technology analysis3 years of experience with business analysisExperience in consulting, including both internal and client facing experiences.Ability to obtain a security clearance.Bachelor degree in Business Administration, Economics, Accounting, Law, Psychology, Behavioural Sciences, Physics, Mathematics, Applied Sciences, Information Security, Computer Engineering, Electrical Engineering, Electronic Engineering or other equivalents.Understand business and technology trends and their implications to business.Ability to travel 10% of the time.QualificationsMore experienced or credentialed candidates may be considered for more senior roles in the Strategy and Special Projects department.ClearanceApplicants selected will be subjected to security investigations and may need to meet eligibility requirements for access to classified information.Preferred Skills /Qualities2 years of experience with technology solution implementation and development.2 years of experience with technology solutions design.2 years of experience with business transformation projects.2 years of experience with business planning and strategy.Experience with corporate strategy, market entry strategy, market monitoring and analysis, corporate planning, business model development or investment managementExperience with research, technical and business documentation and analysis.Knowledge of the Singapore Government regulations and policies.Ability to demonstrate flexibility, initiative and innovation in dealing with ambiguous, fast-paced situations.Ability to show proficiency in one or more regional languages and dialects.Ability to show proficiency in Microsoft Office, Power BI, Tableau and Bloomberg Terminal.Possession of excellent presentation and briefing skills.Possession of excellent oral and written communication skills.Professional certifications, including PMP, PMI-ACP, CSM, ZCEA, TOGAF, CAP, CISSP, or SANS certifications.
Skills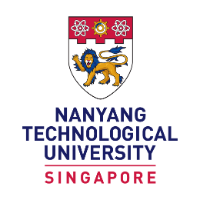 Roles & ResponsibilitiesThe National Institute of Education invites suitable applications for the position of Research Associate/Fellow on a 12-month contract at the Office of Education Research (https://www.nie.edu.sg/research/research-offices/office-of-education-research). This contract may be renewed.Project Title: How to Bring Computational Thinking (CT) into Mathematics Classrooms: Designing for Disciplinary-Specific CTProject Introduction: This study's primary objective is to study how to do Math+CT integration worth in Singapore schools.We co-design lessons for lower secondary Read more
mathematics in which the concepts and skills are learned via computational approaches which may include some coding.This study will enable us to better understand pathways of how interests, aptitude and competencies are nurtured through the infusion of CT into mathematics.The study will take on and grapple with the research issue of how to address the assessment of general and disciplinary CT and mathematics competencies and skills.RequirementsRequirementsA Master's or Bachelor's degree with honours in mathematics, computer science or related field for the position of Research AssociateA PhD for the position of Research FellowPrior experience in teaching mathematics or computing to secondary schoolsPrior experience in doing educational research would be an advantageAble to work independentlyHave good written and communication skillsResponsibilitiesPrepare curricula and assessment for the integration of Math with CTLiaise with schools and work with teachersCo-design Math+CT lessons and activities, and if needed, co-conduct themPerform research analysis, prepare research reports and statistical tablesContribute to academic publications and presentationsPerform other tasks as assigned by the Principal InvestigatorApplicationApplicants should complete and submit the following item/s:Application form for Research Positions (https://www.nie.edu.sg/about-us/careers/#submit-an-application)Cover letter explaining how you meet the requirements of this positionSupporting documents as stated on the job application formOther documents to support your qualificationsPlease send your application to:Professor Looi Chee Kit Learning Sciences & Technologies Academic Group National Institute of Education 1 Nanyang Walk Singapore 637616 Tel: (65) 6790 3280 Fax: (65) 6515 1992 Email: [Click Here to Email Your Resume]**We regret that only shortlisted applicants will be notified**Other InformationNIE staff can take chartered buses at their own expense from or near their homes to the NIE campus. This is subject to availability of seats.
Skills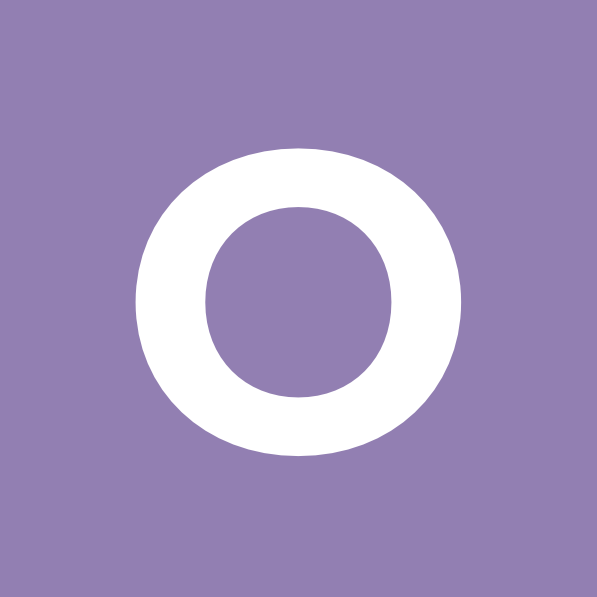 Roles & ResponsibilitiesRun the day to day business operationsDrive the matrix organization towards achieving the business objectives:Financial | Operational Excellence |Sales Transformation | PeopleDefine and drive Sales & Go-To-Market strategyEngage in strategic conversations with the Business LeaderMarket Intelligence and AnalysisProduct GTM Planning and BudgetingSupport in design and roll out of Sales programs to the RegionsProduct engagements with HQ Product Development and Product Marketing teamsComplex Deal structuringPartnering with Business Read more
Development Pillar leadersDrive Sales & Operations EnablementProgram manage Product launches and new version releasesLOB Communication plansSubject Matter ExpertiseSales Processes, Systems and ToolsBusiness Practices Policies and updatesDeal Approvals and escalationsManagement Reporting and AnalysisScorecards and Sales compensationProcess optimizationCo-Prime Sales Territory managementRegional and Pillar Business reviewsRequirementsBachelor's Degree in Science, Commerce, Finance, Engineering, Mathematics or Statistics5 to 7 years of experience in Enterprise Applications business would be preferred.Detail oriented and must possess strong analytical and problem-solving skillsWorks effectively in a fast-paced environment and adaptable to a changing environmentWilling and able to roll-up the sleeves to get things doneAbility to work independently with minimal oversight from managementAble to communicate effectively across levels of organizationExperience with deal desk and/or sales compensation is highly desiredWorking experience in the high-tech industry is a plusExperience with sales KPIs and metrics is a plus
Skills

Roles & ResponsibilitiesThe role will be working in a multi-insurer model, to manage the design, development and governance of AXA – Global Healthcare's cross-border health reinsurance product portfolio, ensuring local market expectations and regulations are understood and new and existing products remain competitive and sustainable.Product Research and DevelopmentLead and conduct the research, development and delivery of new product ideas and improvement to existing products resulting from specific briefs,Identify Read more
new market opportunities and local market regulation changes for regions we are operating in or intend to venture into (Worldwide),Investigate, assess and make recommendations on the feasibility of new products, ensuring local market regulations and market attractiveness are fully assessed and consideredCreate, review and deliver product briefs and presentation materials both internally and externally as required.New Business PricingManage new business pricing quotes and risk evaluation activitiesManage all new business underwriting activities at working levelCentrally track and monitor progress of all new business pricing projects of the NB teamActively engage with all internal and external stakeholders in technical discussionsPreparing and presenting reports and analyses on new business activities to management on a periodic basis or as requiredWorking effectively with local actuarial teams and present findingsAssist in managing any Product Review leading the implementation of Product Review changes on all AXA insurer underwritten products reviews.Assist in managing commercial reviews for new products and Product Suitability Reviews on legacy products, making recommendations on any product changes or rationale required based on analysis of management information, market trends and competitor analysis and customer feedbackAssist in managing the production and delivery of reinsurance documentation, ensuring local regulation compliance, translations, customer clarity and timely delivery of documentations for customersProposition developmentIdentify opportunities to grow profitable business by enhancing the global healthcare reinsurance proposition, and make recommendations on suitable products and services, aligned to business strategyAdhere to the approvals process for any propositions, and lead their implementation, assess performance and lead to approved implementationsRelationship ManagementActively manage relationships within the AXA teams and partners including product literature translations, etc. – highlighting risks and issues to Head of Underwriting, in a timely mannerTeam Collaboration and ManagementParticipate in the streamlining and optimizing of underwriting processes to achieve faster and more accurate underwriting and improve service to customersCollaboration of best practices and support all technical activities to drive premium growth and profit RequirementsDegree in mathematics or insurance-related fields e.g. actuarial is preferred.Minimum 10 years in insurance experienceProfessional training in insurance relevant functions e.g. health pricing, underwriting, and health product development is preferred.Excellent interpersonal and influencing skillsProject and change management experience and skillsEffective people management and leadership experience and skillsHands-on insurance product developmentexperience strongly preferredGood self-organisation and motivationCustomer focusCommercial awareness.Presentational skills (oral / written / formal presentations)Meticulous and detail oriented with strong analytical capability and numerical skillsUnderstanding of key strategic objectives of the businessDemonstrate an ability to solve problemsProficient in relevant software tools
Skills

Roles & ResponsibilitiesDevelop and implement data collection, data analytics and other strategies to analyze statistical efficiency and guide decision-makingWork with data scientists and other functions to deep dive on core issues and prioritize business and information needsMeasure and analyze algorithm and model performance, uncover insights and/or identify targeted areas for improvementsDesign experiments and A/B tests, and operationalize themMonitor performance metrics to identify issues, new process or feature improvement Read more
and business growth opportunitiesEffectively conceptualize analysis to various stakeholdersDesign and implement reports and performance measurement dashboardsRequirementsA Bachelor's/Master's degree, preferably in Analytics, Statistics, Mathematics, Economics or EngineeringMinimum 2+ years relevant work experience in an analytics or insights related role.Technical expertise regarding data models, data mining and segmentation techniques.Strong foundation in data query/manipulation using SQL and data visualization using tools like TableauStrong programming languages like R, Python, SPSS, Matlab or other tools for statistical analysisStrong analytical skills with the ability to collect, organize and analyze significant amount of information with attention to detail and accuracyAdept at queries, report writing and presenting findingsSelf-motivated and independent learner who is willing to share knowledge with the teamDetail-oriented and efficient time manager who thrives in a dynamic and dynamic working environment
Skills Roles & ResponsibilitiesTo train Eden School students standard or modified modules for vocational coursesTo conduct assessment of students strengths, needs and interestsTo develop coaching plan, prepare suitable training materials and maintenance of work sitesTo conduct on-site and off-site observation and coachingTo conduct meeting with parents on students' progress and other updatesWork with Level Heads and Job Coaches to identify and train studentsEnsure that autism friendly features are put Read more
in place in teachingAny other duties as assigned by the Level Heads, Vice Principal and/or PrincipaRequirementsPossess 5 'O' Level (including English and Mathematics),'A' Level / Diploma / Degree in Psychology or other allied coursesRelevant experience working with students in a school or vocational setting is preferredRelevant work experience in hospitality industry (e.g. Cleaning, Housekeeping, F&B, etc.) will be an advantageEvident proficiency in English LanguageStrong organizational and analytical skillsAbility to work well in a teamDesire to learn about Autism and expand knowledge basePassion to work with young children and their families to maximize their talents and potentialPlease submit your resume to [Click Here to Email Your Resume]
Skills

Roles & ResponsibilitiesDevelop and implement data collection, data analytics and other strategies to analyze statistical efficiency and guide decision-makingWork with data scientists and other functions to deep dive on core issues and prioritize business and information needsMeasure and analyze algorithm and model performance, uncover insights and/or identify targeted areas for improvementsDesign experiments and A/B tests, and operationalize themMonitor performance metrics to identify issues, new process or feature improvement Read more
and business growth opportunitiesEffectively conceptualize analysis to various stakeholdersDesign and implement reports and performance measurement dashboardsRequirementsA Bachelor's/Master's degree, preferably in Analytics, Statistics, Mathematics, Economics or EngineeringMinimum 2+ years relevant work experience in an analytics or insights related role.Technical expertise regarding data models, data mining and segmentation techniques.Strong foundation in data query/manipulation using SQL and data visualization using tools like TableauStrong programming languages like R, Python, SPSS, Matlab or other tools for statistical analysisStrong analytical skills with the ability to collect, organize and analyze significant amount of information with attention to detail and accuracyAdept at queries, report writing and presenting findingsSelf-motivated and independent learner who is willing to share knowledge with the teamDetail-oriented and efficient time manager who thrives in a dynamic and dynamic working environment
Skills

Roles & ResponsibilitiesGenerate and analyze all weekly, monthly, quarterly sales reports.Drive the product line planning and development process with a strong understanding of the global market and business specific needsAct as liaison to all aspects of the business including design and product development, planning, visual merchandising and marketingCollaborate closely with Design and Product Development through the entire conceptual and commercialization processWork closely with the retail operations team on Read more
visual merchandisingDevelop product assortment and range planning for different marketsDevelop and execute cost-effective annual merchandising strategies, pricing and budgetPlan product ranges by store and prepare sales and stock plans in conjunction with inventoryReview and manage product market analysis, trends, assortment styles (selection and buying) for all seasons, including store profilingConduct sell through analysisManage purchases by target Stock Keeping Unit (SKU)Responsible for market growth, gross margin and sell throughDevelop and manage Open-To-Buy (OTB) for all product categoriesManage fulfillment requests for merchandise with retail market, planning and allocation to maximize salesManage stock aging of products and warehouse inventoryShop the market to stay abreast of trends.Travel for store visits in the regionRequirementsThe Ideal CandidateDegree in Business, Fashion Merchandising, Retail Management, Economics, Applied Mathematics or its equivalentMinimum 4 to 6 years of relevant experienceStrong analytical skills and comprehensive understanding of retail mathOutstanding attention to detail and accuracy requiredExperienced in regional merchandising in retail industry preferredExcellent interpersonal skills, Strategic thinker, InnovativeStrong ability to multi-task in a fast paced environmentSuperform Consulting Pte Ltd (15C7536)Villareal Ellen Martinez (R1114098)
Skills