Sign in or register for a JobTech account.
Jobs that require

mathematics

skill The ideal person for this role is a problem-solver with an inquisitive and innovative mind to keep evaluating what is the best way to solve a problem, independant and responsible, while developing the software with great usability. You thrive on the ability to take on the new challenges ahead together with the growing business.Requirements You have at least 3 years of hands-on experience creating public, complex systems using Read more
multiple languages You are proficient in Agile methodologies, PostgreSQL, Java 8, Angular, Javascript, MySql 5.7, Solr, Spring MVC, Spring Core, Spring Security, Spring Data JPA, Hibernate, HTML, Thymeleaf, Tomcat 8, AWS EC2, AWS SES, AWS RDS, Stripe, Highcharts, AWS Beanstalk because that's what we use. Azure a bonus Knowledge of working with GitHub Good knowledge of UX Should have experience with rapid prototyping and data-driven design and development Should be able to write cross browser compatible code in HTML/CSS/JS Good working knowledge of browser Developer tools; Experienced in developing responsive, interactive websites Deep knowledge of troubleshooting and debugging techniques You are proud of your code mgt, you know what is bad coding. You are not a sloppy coder and you code with intention to scale Well versed with JiRA for project management You know how to work on a deadline and communicate expected outcomes You are a problem-solver with an inquisitive and innovative mind BS in Mathematics, Economics, Computer Science, Information Management or Statistics is a plus Startup experience a plus Responsibilities Lead and execute feature development from ideation to deployment and beyond Design overall architecture of the web application that is mobile responsiveMaintain quality and ensure responsiveness of applications Experience working with graphic designers and converting designs to visual elements Understanding and implementation of security and data protection Maintain code integrity and organization Work with product owner to make our product smarter and more intuitive to use Maintain and help optimize existing systems Represent the company and product and conferences local and overseas
Skills Assalamualaikum wrbBuzzing Bees Montessori is an enrichment centre of over 17 years and it is does Preparatory English and Math classes for preschool children who are about to enter Primary 1.Recently, the centre has started Madrasah Entrance Preparatory classes that include Malay and Arabic.Alhamdulillah, the response has been positive and we need more Ustazah who have experience in teaching those subjects to preschool children.Remuneration is good as we Read more
are looking for committed, dedicated, and experienced individuals with a passion for teaching kids and a passion for languages.We need people who are available on Friday evenings and Sunday mornings.If you are keen, kindly WHATSAPP Brother Sabeer at 98146869 or Sister Nisha at 9021995.Wassalam
Skills P5 home tutor, eng,math, ,science. chnese1hr eachSat & Sunday morning TuitionCommission AppliesSend your brief profile to Violet at 84483407 via WhatsApp
Skills Company: ST Electronics (Info-comm Systems) Pte LtdBusiness Area: ElectronicsJob Description:Assist Product Manager in Counter Drone Product Roadmap and DevelopmentExplore and enhance roadmap with new technology features through collaboration with OEMs and RIsFormalise the process of technology collaboration with all the OEMs or RIsDevelop and support application, firmware, drivers and utilities (both on PC side and device side) for embedded systemsDevelop/debug tools(such as eclipse, Visual Studio, gdb), version control Read more
software(svn , clearcase , git),python, Java , C/C++, assembly languageJob Requirement:Bachelor in Engineering, Science, Computer Science or MathematicsKnowledge and experience in embedded real time operating system (RTOS), wireless technologies/ Software Defined Radio, Internetworking and TCP/IP technologies will be an advantageWe regret that only shortlisted candidates will be notified.
Skills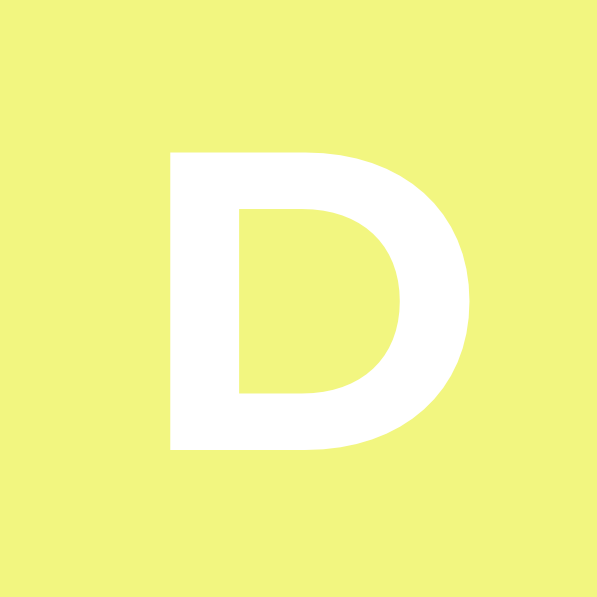 We have numerous available assignments that are updated frequently on our website.Join us today! Current Assignments: 1. Subject code: 4ES. P4 English @ Strathmore Avenue. 1.5hrs x 4/mth. $30/hr. 2. Subject code: 3EMS. P3 Mathematics, Science & English @ Sembawang Vista. $30/hr. 1.5hrs x 4 times/ mth 3. Subject code: 1ESM. P1 English, Science, Malay @ Hougang Ave. 1.5hrs x 4/mth. $30/hr.4. Subject code: 6TEG. Read more
P6 Tamil, English @ Geylang East Avenue 1. $40/hr. 2hrs x 4 times/ mth 5. Subject code: 5MY. P5 Malay @ Punggol. $30-50/hr. 1.5hrs x 8 times/ mth Please register as a tutor on our website for live updates of job openings: https://www.duketuition.com/register-as-a-tutor P.S.: We also have students looking for music and language teachers! We look forward to seeing you there!Please send us an email with the following to apply AFTER you have registered with us:1. Your full name2. Subject code3. Availability4. Rate/hr 5. Experience6. AvailabilityKindly note that we will NOT process your application if you have not registered as we won't have sufficient details about you to send to our parents. Feel free to drop us a text or WA if you have any questions. Please do not call as we experience high call volumes. Thank you!
Skills Company: ST Electronics (Info-comm Systems) Pte LtdBusiness Area: ElectronicsJob Description:Conduct research into advanced signal processing techniquesDevelop innovative signal processing algorithms for advanced sensor system.Implement and validate new algorithms and techniques in systems to achieve new capabilitiesDesign and develop applications for advanced wireless communication systems as well as validate developed algorithmsAnalyse and simulate advanced communication systems and technologiesExecute the integration and testing of modules for field deployable communication systemsJob Read more
Requirement:Masters / Bachelor's Degree in Computer / Electrical / Electronic Engineering or Computer / Engineering Science or Mathematics / Statistics / PhysicsExperience in C / C++ programming and Python programming preferred / or Matlab will be advantageousKnowledge of signal processing will be advantageousWe regret that only shortlisted candidates will be notified.
Skills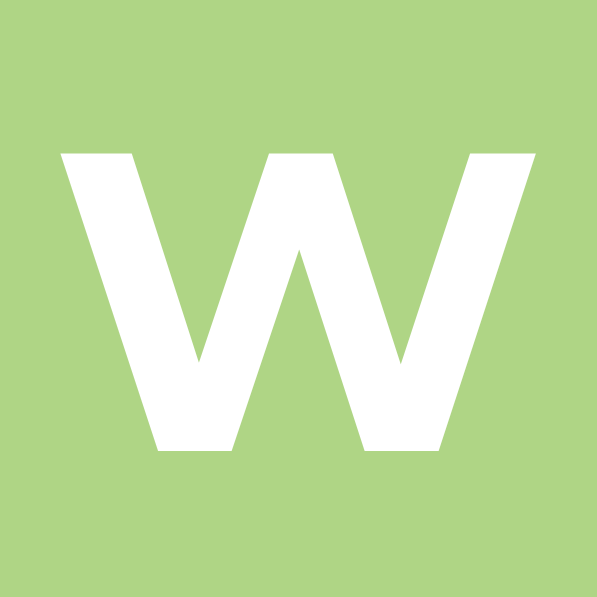 Roles & ResponsibilitiesWorldQuant develops and deploys systematic financial strategies across a variety of asset classes and global markets. We seek to produce high-quality predictive signals (alphas) through our proprietary research platform to employ financial strategies focused on exploiting market inefficiencies. Our teams work collaboratively to drive the production of alphas and financial strategies – the foundation of a sustainable, global trading platform.WorldQuant's success is built on a culture Read more
that pairs academic sensibility with accountability for results. Employees are encouraged to think openly about problems, balancing intellectualism and practicality. Great ideas come from anyone, anywhere. Employees are encouraged to challenge conventional thinking and possess a mindset of continuous improvement. That's a key ingredient in remaining a leader in any industry.Our goal is to hire the best and the brightest. We value intellectual horsepower first and foremost, and people who demonstrate an exceptional talent. There is no roadmap to future success, so we need people who can help us create it. Our collective intelligence will drive us there.The Role: Our office in Singapore is seeking an exceptionally talented individual to join the team as a Quantitative Research Associate. This position involves the creation of computer-based models that seek to predict the movements of worldwide financial markets. Candidates need not have prior knowledge of financial markets, but must have a strong interest in learning about stock markets and other financial markets. The candidates are expected to work with Portfolio Managers on multiple research projects involving, but not limited to, the application of statistics, machine learning, econometrics, NLP to develop quantitative signals helpful in seeking to predict stock returns.We offer outstanding benefits:Competitive financial rewardsFriendly and collegial working environmentOpportunity to learn from experienced Portfolio Managers and other investment experts RequirementsWhat You'll Bring:Ph.D. or M.S. degree from a leading university in a quantitative or highly analytical field (e.g. - Electrical Engineering, Physics, Computer Science, Mathematics, Financial Engineering)Have a research scientist mindset, i.e., be a deep thinker, creative, persevering, smart, a self-starter, etc.Knowledge of Linear Algebra, Statistics, Machine LearningPrior experience in Finance/Trading is a plus.Be competent in a programming language (Python, Unix)Possess good English language skillsHave a strong interest in learning about worldwide financial marketsPossess a relentless drive to succeed, supplemented by a strong work ethic
Skills Data Scientist











EY Data and Analytics is the data and advanced analytics capability within EY Asia-Pacific. We have vibrant practices in Australia, New Zealand, Singapore, Hong Kong, Korea, The Philippines and Malaysia.




EY Data and Analytics creates intelligent client Read more
organizations using data & advanced analytics. We go beyond strategy and provide end to end implementation of real life data environments and have some of the best architects, project managers, business analysts, data scientist, big data engineers, developers and consultants in the region.


Due to our continued growth we are looking for a talented, inquisitive and proactive Data Scientist join our team.




Core Competencies






Good degree (2:1 or above) in a highly-quantitative field (e.g. Mathematics, Physics, Computer Science, Operational Research, Information Engineering). Postgraduate qualifications will be an advantage, but not compulsory.


Demonstrable experience in formulating and solving business problems using mathematical/statistical constructs in order to derive insight into systems


Experience in solving the above problems using at least two of the following: Python, R, SAS, SPSS, Java, MATLAB.


Familiar with at least one of data visualisation development tools: Tableau, JavaScript, D3


Demonstrable text data analytics experiences using open source tools. Some R&D experience on text and unstructured data processing / learning is preferred. Experience in acquisition of open data, e.g. scraping.


Demonstrable experience in performing Monte Carlo data simulation


Some data competition experience (e.g. on Kaggle platform) and past winning records are a plus


Familiar with dimensionality reduction and feature selection techniques.


Familiar with SQL. Some knowledge of database systems and SAP data extraction is preferred.


Experience in writing clean, maintainable code following good practice.








Other Technical Expertise





As well as the core competencies described above, the candidate must also be able to demonstrate technical depth in at least one of the following areas (or similarly-relevant):





State of the art machine learning techniques, e.g. deep learning/ graph analysis / active learning / transfer learning


Data stream mining / mobile data mining / online learning,


Constrained optimization techniques such as integer programming, constraint programming, etc.


Probability and random processes


Semi-supervised / unsupervised machine learning,


Some knowledge of big data analytics tools (e.g. Spark, Storm),


Implementation of algorithms in production, commercial environments (server-side), including object-oriented design.


Some knowledge of database systems and SAP data extraction is preferred.
















Additional Soft Skills Requirements







Technically inclined and self-driven to keep up-to-date with the latest technologies.




Ability to capture client business requirements and translate into technical specifications.




Ability to articulate analytical findings to less-technical business-savvy audience



Good problem solving skills, can work with confidence unsupervised, and able to manage multiple concurrent work streams.


Team player with good communication skills.



Highly pragmatic, using technology to solve problems expediently.




Ability to tactfully challenge in discussion without alienating.











ABOUT US



The EY Data and Analytics team are specialists in information management, advanced analytics and business intelligence. We implement the information-driven strategies and systems that offer the highest return on investment, profitability, and service or policy outcomes for our clients.


Our consultants work to create a lasting organisational culture that encourages people to use information and technology more creatively and more intelligently to get better business results.







WHY US



We work with some of the world's most influential businesses on many of their most exciting Bigdata and IoT projects. Our sheer scale, scope and reach will provide you with the experiences, challenges and contacts that can inspire you for life


Our culture means you can succeed whatever your background, work to your natural strengths, and learn from a remarkably diverse and talented group of people in a dynamic and collaborative global business environment











WHAT WORKING AT EY OFFERS



EY offers a competitive remuneration package commensurate with your work experience where you'll be rewarded for your individual and team performance. We are committed to being an inclusive employer and are happy to consider flexible working arrangements, where this may be needed, guided by our FWA Policy. Plus, we offer:




Support, coaching and feedback from some of the most engaging colleagues around


Opportunities to develop new skills and progress your career


The freedom and flexibility to handle your role in a way that's right for you







ABOUT EY



As a global leader in assurance, tax, transaction and advisory services, we're using the finance products, expertise and systems we've developed to build a better working world. That starts with a culture that believes in giving you the training, opportunities and creative freedom to make things better. Whenever you join, however long you stay, the exceptional EY experience lasts a lifetime. And with a commitment to hiring and developing the most passionate people, we'll make our ambition to be the best employer by 2020 a reality.







If you can confidently demonstrate that you meet the criteria above, please contact us as soon as possible.








Join us in building a better working world.








Apply now
Skills

Roles & ResponsibilitiesAbout The RoleHave a keen passion to interact with primary school children in an after-school settingProvide homework & life-skill supervisionPlan and conduct child-appropriate social & recreational activitiesHandle administrative classroom management tasks RequirementsAbility to engage primary school children, in an age-appropriate nurturing mannerPrimary School literacy skills in English, Mathematics and ideally, ChineseNurturing and dedicated to the development and well-being of childrenA team-player, who can align personal and Read more
corporate goalsMature, with objective to bring out the best in self and othersGCE "O' Level and above, or equivalentRelevant work experience preferred
Skills $2,800 - $3,800 a monthJob Overview: In today's educational landscape, STEAM (Science, Technology, Engineering, Arts, Mathematics) is taking on an ever increased role. These fields are critical in producing the Scientists, Engineers, Creative Designers and Mathematicians of tomorrow. We are looking for someone to spark interest in students by making learning more enjoyable by designing interesting curriculums as well as come up with hands-on projects. If you see Read more
yourself as someone who is innovative and able to think out-of-the-box, can design diverse STEAM activities and create fun and engaging environment for students coming from Singapore, China, Indonesia, Philippines and Vietnam. Apply for this role with us today!Job Descriptions: Knowledge in wide-array of technology which can be utilized to better engage and deepen the learning of the studentsConduct a wide variety of programming courses and workshops for the public and schools, engaging them through hands-on activities, raising their awareness on the significance of programming in today's worldEnhanced the curriculums of existing courses, in-charge of developing new courses for the companyOversee the planning and designing of the makers space, keeping oversight of the training of usage of the facilities within, as well as their performancesConstruct programming projects within budget, engage school staff, students and parents as a form of outreachCo-develop with Chinese partner on programming courses meant for both classroom learning and e-learning.Job requirements: Degree in Science, Technology, Arts, Engineering, Math, or equivalent3 to 5 years of STEAM experience and teaching experience preferredPossess skills in communication, organization and multi-taskingAbility to both work independently as well as part of a teamJob Type: Full-timeSalary: $2,800.00 to $3,800.00 /monthExperience:STEAM: 2 years (Preferred)
Skills