Sign in or register for a JobTech account.
Jobs that require

mechanical calibration

skill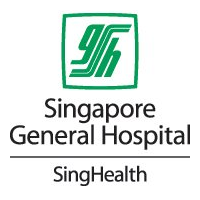 Job DescriptionYou will be required to carry out experiments in a basic research lab. You will collect data, analyse and prepare report.You are required to plan, set up and undertake controlled experiments. You will help in the maintenance of lab inventories, consumables and calibration of lab equipments.You will also need to organise data or findings for use in technical reports, documents or oral/written presentations.You are expected to comply Read more
with all policies, procedures as well as safety and legal requirements, ensure safety consciousness and good housekeeping in daily work.Job RequirementsDiploma/ Degree in relevant Science subjectsPrior working experience in research laboratories would be an advantage.
Skills
The role of an Enrolled Nurse is to provide blood donation nursing care, perform donor phlebotomy, and assist in the management of blood donor complications within set standard operating procedures to ensure the safety of the blood donor and the quality and safety of the national blood supply.Responsibilities:Perform necessary quality assurance procedures in accordance with set operating procedures, including calibration and preventative maintenance of equipment used during blood Read more
donation.Set up and be responsible for the blood donation area, including practising biosafety procedures.Perform inventory of equipment and instruments used in blood collection activities.The person will be required to perform morning and afternoon shift duties. No graveyard shift required. A comprehensive training will be provided. An attractive total pay package includes basic salary, shift allowance, shoes allowance and bonus payout 3 times a year. Uniform will be provided and meal allowance provided after 8pm. Requirements:ITEC Nursing CertificateRegistered with the Singapore Nursing BoardConfident in handling donors and difficult situations effectivelyHighly-driven individual and good problem solving skillsPossesses good knowledge of blood and blood components Team workerAbility to perform phlebotomy and blood donor nursing procedures will be an added advantageFamiliarity with apheresis technology and ability to solve problems arising during the apheresis procedure will also be an added advantageOnly applicants who are shortlisted will be contacted.
Skills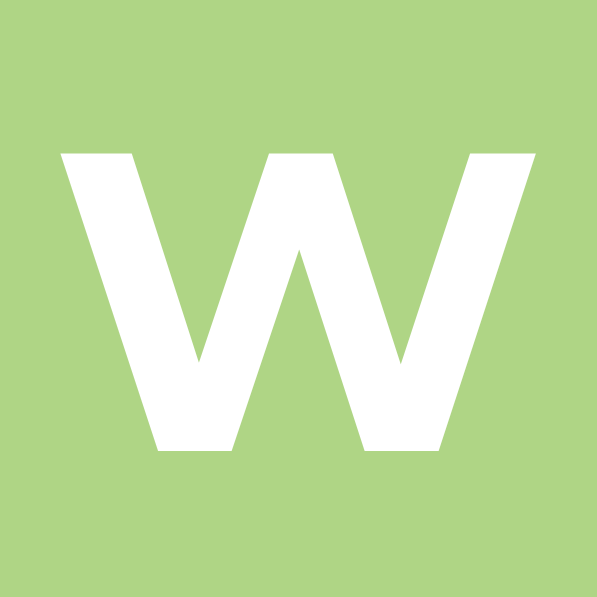 Singapore$2,800 - $3,300 a monthLab Analyst for Quality Control LabSingaporean onlyDiploma/Degree in Chemistry, Chem Process, Polymer Chem, Analytical Chem or any related fieldLeading manufacturer of components and delivery. Systems for injectable drugs and healthcare products. Working by the side of its customers from concept to patient. We create products that promote the efficiency, reliability and safety of the world's pharmaceutical drug supply. Headquartered in Exton, Pennsylvania and supports Read more
its customers from North and South America, Europe, Asia and Australia. 2017 sales of $1.6 billion reflect the daily use of approximately 112 million of its components and devices, which are designed to improve the delivery of healthcare to patients around the world.Job Purpose:To perform routine and non-routine laboratory testing, maintenance and calibration of laboratory equipment, ensure smooth supply of laboratory operating items and review daily test reports/logs.Responsibilities:- Conduct testing of incoming raw materials and finished products according to respective test procedure and compendia- Co-ordinate and perform re-qualification of raw materials- Perform analytical testing of cross-checks and product/process validation- Ensure proper storage and disposal of all chemicals used in the lab- Proper documentation and data entry of all test results- Report all non-conformances and equipment failures to Chemist- Ensure all quality documents after review by the Chemist (or designee) are properly filed- Perform routine housekeeping in designated labs- Maintain all retained samples, colour references and documents according to SOPs- Perform routine equipment calibration, verification and preventive maintenanceRequirements:- Able to work independently- Good communication skills (oral & written)- Min. Advanced Diploma/Diploma in Chemical Process Technology/Polymer Chemistry/Analytical Chemistry with two years (minimum) relevant laboratory experiencePlease email to joboppsg @ gmail.com withName:Contact Number:Email Address:Attached: "Resume"Job Type: Full-timeSalary: $2,800.00 to $3,300.00 /monthExperience:laboratory: 2 years (Preferred)
Skills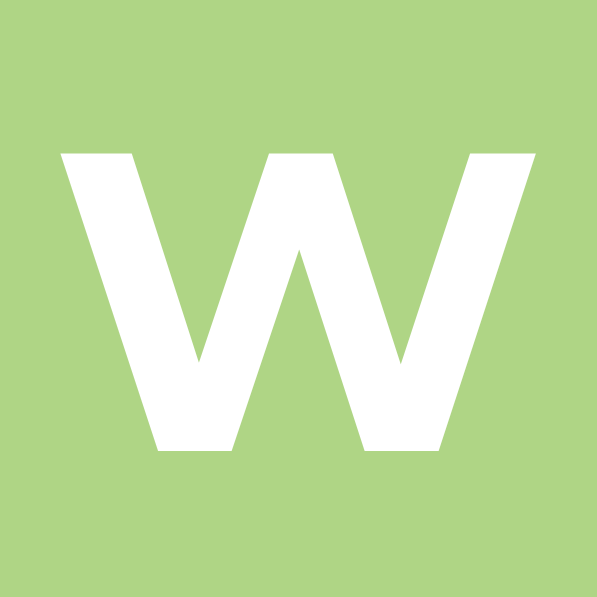 Job Description:Perform quality control and inspection for Incoming, In-process and Outgoing parts, including suppliers.Develop, implement and review SOPs for inspection-related processes and Non-conforming Material (NCM) procedure.Responsible for scheduled maintenance and calibration of equipmentsPerform Supplier internal & external Quality Audit.Job Requirements:Minimum NITEC in Mechanical Engineering or equivalentAt least 3 years of QC / QA experience in precision engineeringExperience in using CMM and GD&T will be preferredAble to read technical Read more
drawingsProficient in Microsoft Office applications especially Microsoft Excel-Interested applicants, please send your resume in Words format to dominic@wegotthis.com.sgPlease remember to input the following information in your resume:-1) Current salary2) Expected salary3) Reasons for leaving (Past and present employment)4) Notice period5) Position applied for in the emailDue to the high volume of applications, only successful shortlisted candidate will be notified.Dominic PuahWe Got This Pte LtdEA Registration Number | R1877514EA License | 18C9251
Skills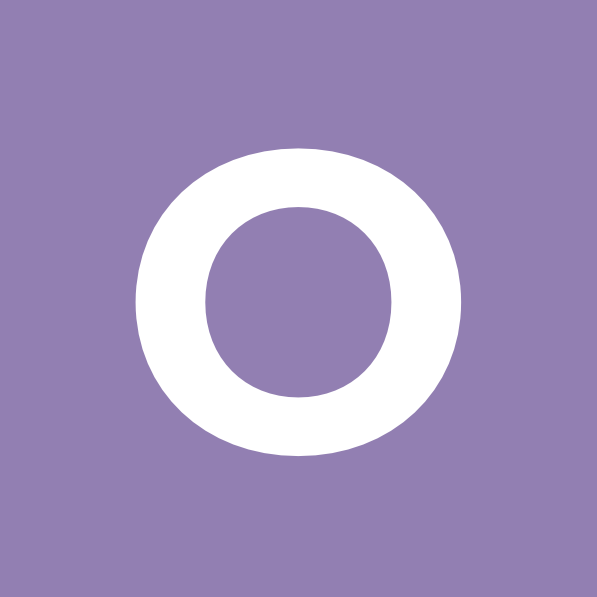 Job Responsibilities:Maintain quality standards by inspecting materials, in-process production and finished products.Monitor production operations and equipment to ensure conformance to specifications.Document inspection results by competing reports and logs, summarize re-work, rejects and input data.Prepare non-conformance reports if there are abnormality occurrences.Responsible for products inspection results and recommend necessary corrective actions.Maintain all measuring equipment in good condition; ensure equipment validity of calibration date.Support quality policy and objectives set.Attend to Read more
any other ad-hoc duties assigned by Superiors.Job Requirements:Min. GCE 'O' Level / NITEC.Min. 1 -2 years in any relevant work industries (Food/Pharma industry).Proficient in MS Office.Knowledge in the use of measuring equipment will be advantageous.Good communication and inter-personnel skills.Meticulous and detail oriented.Interested applicants, please email your updated resume (in word doc format) with a recent passport size photograph, indicating your last drawn and expected salary.**We regret to inform that only shortlisted candidates would be notified. **EA License. No: 08C4558EAP Reg. No: R1767197
Skills Job Duties:As part of after sales services:To support the technical team in the installation, testing, instrument calibration and commissioning of company's equipment. To carry out equipment service, calibration, maintenance, repair and training to customers. To attend to technical inquiries and after sales services. To assist in servicing existing maintenance contract customers. To be able to lead a small team of technicians/workers.Requirements:Candidate must possess the followings:At least a Nitec Read more
or Higher Nitec certificate in Engineering – Electronic, Electrical or Mechatronics equivalent. Willing to learn, improve one-self and take on new tasks. Able to work independently. Able to communicate well in English, both spoken and written. Class 3 driving license. Candidates without experience are welcome to apply Singapore citizen preferred.Training will be provided, fresh graduates will also be considered. If you are keen to be part of our growing team, we would be most pleased to meet you and to discuss the career prospects. You are invited to send your resume to [Click Here to Email Your Resume].
Skills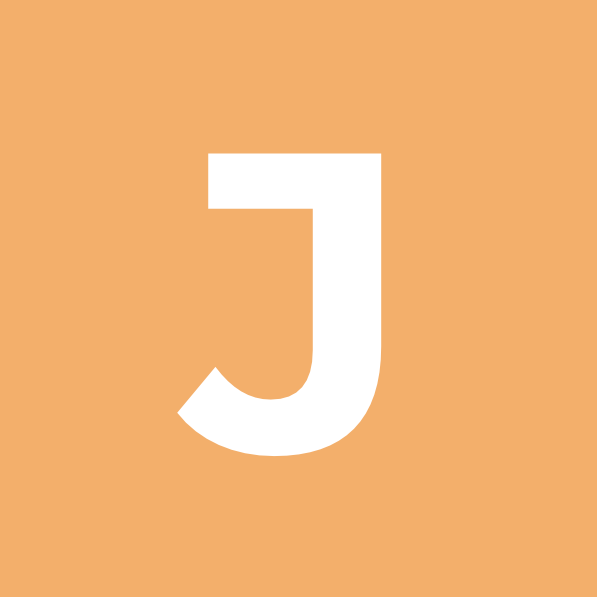 DutiesEstablishing an independent quality system to monitor and ensure compliance with the Authorities e.g. CAAS, FAA, EASA etc Establish a quality system to monitor and ensure compliance with customer requirements (e.g Airbus/Boeing/JAMCO) Implementing a quality audit programme in which compliance with all manufacturing procedures are reviewed at regular intervals in relation to each type of aircraft interior equipment manufactured. Any observed non-compliance or poor standards are brought to Read more
the attention of the Department Head with a timescale for remedial action to be completed Assessing vendors and components, materials for satisfactory product quality Monitoring and control of calibration of tools and equipment Maintaining the quality system in accordance with the regulatory procedures Reviewing and amendment of the Quality Manual Responsible for training needs of certifying staffs in quality/airworthiness requirements Interact and liaise with customer, vendor and authorities on all matters affecting quality, airworthiness and their approval Establishing a system to maintain and control of the Technical Library Ensure company's quality policy and objectives are understood, implemented and maintained at all times Any other duties as assigned by his / her superiorRequirementsBachelor of Engineering (Hons) in Mechanical, Aeronautical or related field At least 8 to 10 years of working experience in Quality Assurance in commercial aviation Attended Quality Management System (QMS) Lead Auditor course or equivalent Completion of CAAS M09 and M10 courses or equivalent Good understanding of CAAS, SAR, SAR Part 145 regulatory airworthiness requirements, including SMS, FAA/EASA regulations and ISO 9001 QMS principals Possesses good working experience in Quality auditing principles IT proficient with good knowledge in Microsoft Office Strong leadership and management skills Quality and Safety inclined Takes initiative with desire to look at things from a different perspective Responsible, team oriented, resourceful and able to work independently with minimum supervision Excellent planning and organisational skills Willing to travel Strong interpersonal and communication skills in both oral and written English Immediate Candidates Is Preferred
Skills Roles & ResponsibilitiesLonza is currently looking to hire an Associate Engineer, Instrument Calibration to join the Engineering Team. You will be responsible for calibrating and troubleshooting GMP instruments at our Tuas manufacturing site.Key responsibilities:Performs all work safely in compliance with Lonza in-house rules & regulations and mandatory Safety WSH Acts requirements. (e.g. Permit to Work, Lock-Out-Tag-Out, etc.)Ensure external service providers comply with the site safety rules.Must always be Read more
vigilant on safety and ensure jobs are done in a safe way.Apply and close work permits with Area/ System Owners for out-sourced service providers.Ability to use INTELEX system for Safety incident reportingAbility to operate Document Management System to search and retrieve current SOP.Understanding of general waste managementUnderstanding of site Pest Control processUnderstanding of MRO storage processOperate SAP to perform transactionsExecutes routine and repair work orders as assigned by the Engineer/ Supervisor.Ensure all routine maintenance works are duly carried out as per schedule.Maintain a high level of GMP compliance for the site.Ensure that all maintenance activities are carried out in compliance with Engineering standards and procedures.Responsible for ensuring all GMP documentation related to maintenance activities is completed accurately and processed to full completion.Perform shift or be available on-call when required & to support ongoing operations.Responsible for maintaining defined training requirements as related to all aspects of job.Keeps all areas clean and well organizedRespond to maintenance calls/ service breakdown calls in a timely mannerFlag to attention to the Lead/ Supervisor when encounter non-compliance issues including work delay, breakdown, missing parts & etc.Support maintenance excellence programUtilize troubleshooting skills and associated tools required to operate/ maintenance of system.Communication with Senior technicians and Engineer on a daily basis pertaining to all operational & administrative matters.Perform tasks that are routine in nature where the ability to recognize deviation from accepted practice is required.Ensuring regulatory/ customer inspection readinessPerform calibration and basic troubleshooting problems related to field instrumentation.Ability to read PID drawing, Instrument loop drawing and instrument panel drawing.Executes calibration work order, follows calibration procedures & instructions whilePerforming calibration works on all equipment in the facility.Responsible for preventative maintenance and calibration of all instrumentation supporting manufacturing facility.Maintenance & Calibration processes and standards RequirementsDiploma or a relevant Trade certificate with at least 2-3 years of relevant work experience in calibration of instruments in the Pharmaceutical/biopharmaceutical industry.Experience in troubleshooting of field instrumentation and working on tight schedules.Detailed and Quality consciousAbility to follow SOPs and instructionsDiligent in performing operational checksExperience in SCADA or DCS panel operations essentialTroubleshooting skillsGood Communication skillsExcellent Team player
Skills Roles & ResponsibilitiesSingle contributorEnvironmental MonitoringBased in Singapore RequirementsThe holder of this position will be primarily in charge of ensuring the facilities and environment of the lab and manufacturing area are of GMP specifications, performing routine and non-routine environmental monitoring and other duties within the Quality Control (QC) Laboratory.This position has the primary responsibility of performing environmental monitoring, water sampling and data entry.Other responsibilities may include but are not Read more
limited to: Daily maintenance of instrument calibration, temperature monitoring, reagent preparation, material and supply ordering and other general lab and lab related administrative responsibilities, as needed.JOB RESPONSIBILITIESAssists with Environmental Monitoring of ISO class 5 thru 8 cleanrooms using Viable Air samplers, Contact plates and Total Air particle counters.Assists in everyday organization of Microbiology laboratory including cleaning, maintenance and ordering of supplies.Assists with utility monitoring of facility water generation and distribution systemsFollow all established laboratory, regulatory, safety, and environmental procedures.Must follow good documentation practices in all aspects and phases of the work; provide reports for review in a timely manner; work with other lab personnel on projects.Maintain the safety and orderliness of the lab.Other duties as assigned.REQUIREMENTSBachelor's Degree in Life Science and experience working in a GLP/ GxP regulated environment.Experience in Environment Monitoring work.Ability to follow safety procedures outlined.Follow all established laboratory, regulatory, safety, and environmental procedures.Adhere to the standards of quality ruled by current GMP and the company Quality Policies and site SOPs.Ability to accurately complete required documentation.Excellent written and oral communication skills.Excellent organization, detail oriented and accurate.Ability to multi-task and prioritize work assignments with minimal supervision.Working Knowledge of MS Office (Word, Excel, Outlook).Please send your updated CV in MS Word format to Gilbert Khor at [Click Here to Email Your Resume] quoting reference number GK/AADG-128586/IA for a confidential review. We regret that only shortlisted candidates will be notified.EA Personnel No R1103376EBC Connect Pte LtdLicense No 17C8975
Skills Roles & ResponsibilitiesThe Quality Specialist will be primarily responsible for performing Quality transaction monitoring across the SMB Programs for internal stakeholders as well as external vendors in APAC. The person will be responsible for producing a high-level of market and quality insights, in collaboration with the respective Call Center's Quality Manager and Client Experience PM to drive continuous improvement. Ideal candidates will need to be proficient in both Read more
Customer Service and Sales environment as well as having a good understanding of the APAC market nuances in the specific market he/she is supporting in. Success in this position requires strong critical-thinking and problem-solving skills and the ability to thrive in a dynamic and changing environment.JOB DESCRIPTIONPerform audits on recorded client interactions and provide evaluation feedback through QMSConduct regular 1:1 or group calibration to ensure evaluations are aligned based on business requirementsSupport the business in managing and implementing Quality Management standards and processes that are aligned with the global standard and relevant to the local market nuancesHighlight trends and red flags to the business for better improvementsEnsure accurate maintenance of sample calls/chats libraryProvide a bi-weekly QA dashboard highlighting QA audits completion and QA trends to all stakeholders.RequirementsRequirementDegree preferred or equivalent practical experience;Minimum of 2 years Quality auditing experience in a call center environmentHas a clear understanding of Call Center's quality framework and methodology.Excellent interpersonal and communication skills.Applicant must bilingual English with Hindi (read/write/speak) to support email and business communication in respective country usersSelf-motivated, entrepreneurial, and comfortable dealing with ambiguity.Ability to work in a fast pace environment.Strong attention to detail.Coaching experience is a plusKnowledge of digital advertising is a plusExperience in performing Root Cause Analysis/drilldown is a plus
Skills