Sign in or register for a JobTech account.
Jobs that require

mechanical engineering

skill

To assist DC Facility Manager to govern the facility operation of Data Centres and remote buildings IT Rooms.
Management of Data Centre and remote building IT space power and space Capacity (including cable containment), Planning and Provisioning
Track, record, report and manage all equipment move-in and move-out of the data centres with proper approval. e.g. assign rack for new equipment move-in, move out from rack
Manage outsourced facility vendors and Data Centre landlord
Provide onsite supervision for all critical facility maintenance.
Respond to incidents following the standard incident response procedure & track till closure
Liaise with DC/Building landlord to ensure optimal operation of electricity, HVAC and monitoring environments within Mission Critical IT facilities in Data Centre and remote buildings.
Familiar with Structured Cabling system and its related components
Assist on cabling request and ensure quality Structured Cabling installation through close supervision of cabling installer
To generate reports to management
To backfill when 24x7 L1 facility engineers require assistance
Desired Skills, Knowledge and Experience
Minimum 5 years Data Centre facilities management and project experience.
Experience working in a high-pressured environment with 24x7 on-call responsibilities
Strong understanding of incident, problem and change management procedures based on ITIL best practices
Must be experienced in the operation, maintenance & repair of infrastructure including but not limited to power distribution, emergency generators, UPS systems, PDU's, chillers, pumps, CRAC units, Building Automation System, along with other components related to Power & HVAC support.
Experienced in managing Data Centre vendors, out-sourcing vendors and project execution.
Familiarity with equipment requirements in Data Centre such as Storage, servers and networking equipment such as routers, switches is a plus.
DCIM knowledge and usage (CA DCIM preferred)
Knowledge of TIA-942 standard and MAS TVRA
Ability to multi-task and proficient in Microsoft Office applications; Excel & PowerPoint
Good communication skills
Organized and detail-oriented
Ability to work in a team
Certification
B.S. in Electrical/Mechanical Engineering or a related field is strongly preferred
Additional experience may be substituted in lieu of a degree
Certified Data Centre Professional or Equivalent
Qualifications in ITIL Foundation level at a minimum
Skills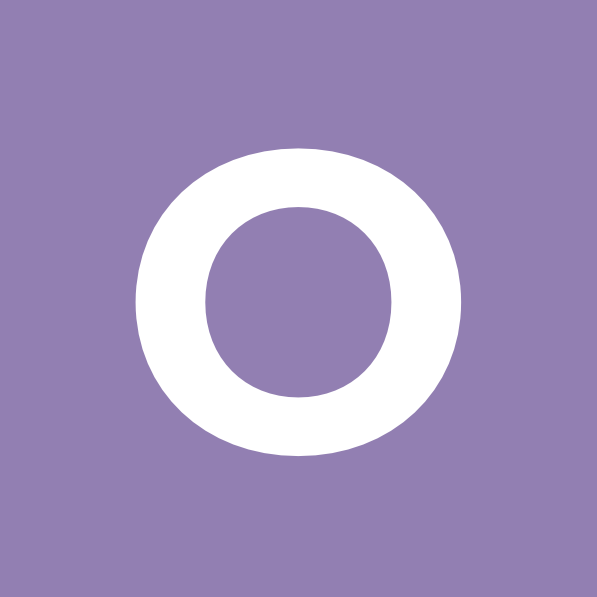 Project Engineer (ACMV) Candidate must possess at least Bachelor's Degree, Diploma in Engineering At least 3 Year(s) of working experience in the related field is required for this position. Drafting of ACMV construction drawing. Design heat load and calculate project costing. Experiences in Mechanical Engineering with knowledge in air conditioning and mechanical ventilation system, chiller, direct expansion system.Attend site walk and interview with main contractors and client Understanding Read more
of construction site for ACMV. Execution of the project assigned. Coordinate with contractors on service assignments, testing and commissioning. Attend to client enquiries and prepare quotation and reports
Skills
CONTRACT MANAGEMENT ENGINEERKeen to manage the maintenance and resolve engineering issues of Police Vehicle? If so, we want you to be part of our team at the Singapore Police Force (SPF).The SPF plays a critical role in keeping Singapore safe and secure with our mission to prevent, deter and detect crime.The Police Logistics Department (PLD) is the staff authority for the acquisition, distribution, maintenance and disposal of materials, Read more
equipment, armament, vehicles and building facilities. PLD also serves as the overall manager of all procurement and contractual activities on the logistics needs for the SPF.As a Contract Management Engineer in PLD, you play an important role to manage vehicle maintenance and repair works. Troubleshoot and resolve engineering issues relating to police vehicles. Secure best value and approach for vehicle maintenance to effectively support SPF's operational vehicular needs.JOB EXPECTATIONSWe are looking for result-driven and dynamic individual to help the team achieve key performance indicators in support of SPF's operational needs.You will be required to assist in the development and implementation of vehicle maintenance protocol. Analysis of maintenance data for effective improvement of maintenance regime. System failure analysis/trending for continuous work flow enhancement.You are also required to assist in budget forecast to ensure that resources are well-optimised to achieve best outcomes for SPF. Plan and manage the vehicle maintenance budget through close monitoring of budget utilisation, coordination with various project managers, as well as keeping a strategic outlook on how best to optimise the budget available.REQUIREMENTSMechanical Engineering, Electrical Engineering, Mechatronic Engineering or any other related fieldsMinimum 3 years of working experience in Vehicle Maintenance or Engineering related sectorsMeticulous and independent worker who is able to carry out your responsibilities with minimum supervision;Possess effective people management, supervisory and communication skills;Competent in Microsoft Office suite (e.g. Microsoft Excel, Work and PowerPoint) and accounting software would be an advantageAPPLICATIONTo be part of our team, please submit an online application via www.careers.gov.sg. Short-listed candidates will be notified within two weeks after the closing date for applications.
Skills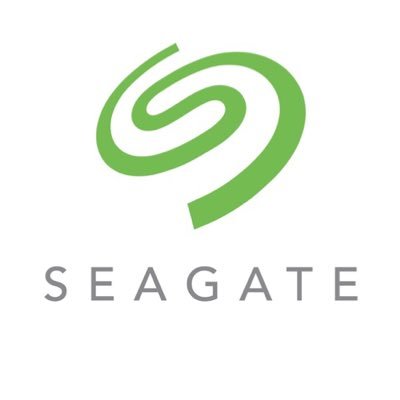 190307 Staff Engineer: Mechanical Design and Development (Open) Job description: Design and Development of Head Stack Assembly for Hard Disk Drive.  Generate engineering drawing and specification for the design.  Perform FEA and stackup tolerance analysis on the design.  Engage vendors to ensure design manufacturability, meeting performance and cost target.  Perform failure analysis on Head Stack Assembly, sub-assembly, and Hard Disc Drive as a whole.  Support advance drive development Read more
project.  Requirement: Minimum Bachelor's Degree in Mechanical engineering or equivalent.  Minimum 5 years of experience in Head Stack Assembly design or development.  Proficient in 3D CAD software (Solidwork or equivalent).  Familiar with stackup tolerance analysis and FMEA.  Knowledge in Finite Element Analysis.  Strong analytical and problem solving skill.  Job Family: Engineering Professional
Skills

Business Solution Consultancy Buona Vista/ Dover area 5 days work week Proficient in any of the following sectors:Manufacturing Energy & Environment Infocomm Technology Electrical/ Electronics Life Science Food Science/ Technology/ Nutrition Biomedical EngineeringResponsibilities:Acting as an advisor to facilitate technological collaborations and partnerships between companies and technology associates for new products developmentAssess company's business technology gaps to develop exclusive strategic plan Source for available expertise and technologies to support Read more
in business's product development Work with counterparts to interpret challenges by identifying suitable technologies Conduct market research on emerging technologies to identify suitable solutions for companies Drive innovation initiativesProficient in any of the following sectors: ManufacturingDegree holder in Mechatronics or Mechanical Engineering, Manufacturing (major in automation) or its equivalent 3 – 5 years of relevant work experience preferably in product design and development, industrial automation, manufacturing, system integration, metallurgy and system controlEnergy and EnvironmentDegree holder in Environmental or Chemical or Civil Engineering or its equivalent 3 – 5 years of relevant work experience preferably in energy, green building management, renewable energy and smart grid Good technical knowledge in environmental, energy, clean technology, building and construction sectors.Infocomm Technology and ElectronicsDegree holder in Computer Science, Computer Engineering or Electronics Engineering or its equivalent 3 – 5 years of relevant work experience preferably in automation, robotics, artificial intelligence, algorithm design and developmentGood technical knowledge in the infocomm and electronics sectorsLife Science/ Food Science and TechnologyMasters/Degree holder in Life Science, Clinical Science, Biochemistry, Biomedical Engineering, Food Science and Technology, Nutrition or its equivalent 5 years of relevant work experience preferably in medical device, diagnostic design, product development, clinical and regulatory pathways Good technical knowledge in the healthcare, personal or consumer care, functional food/nutraceuticals industryGeneral Requirements:Worked in industry development office, Research & Development environment has an added advantage Good communication, presentation, interpersonal skills, project management, technical and analytical skills Good networking and strategic influencing skillInterested candidates, please state last / expected salaries and notice period and email to: [Click Here to Email Your Resume] TODAY'S CAREER PTE. LTD. 10 Anson Road International Plaza#30-13 Singapore 079903 Log in to our website for the most current list of job advertisements Website: www.todaycareer.com.sg Email: [Click Here to Email Your Resume] (Team members for this post: Katheriene Ang / Vera Tan / Lim Jia Ying) Registration Number: R1102123/ R1767480/ R1549375 Only shortlisted candidates will be notified. Let us call you when we are ready.
Skills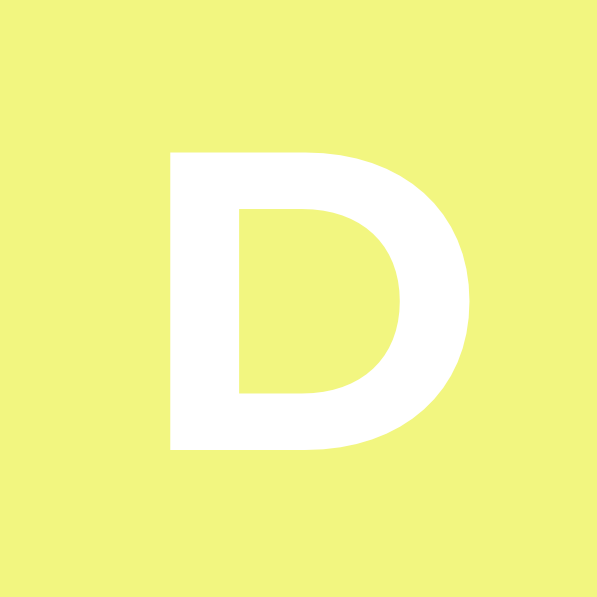 Job ScopeAssist the Sales and Marketing Manager in commercial related duties To liaise with clients, understand requirements, and to prepare quotations. To prepare technical reports, invoicing and maintain data and documents electronically. To assist Operations executive with prior and post operations matters and technical reportRequirementsDiploma / Degree in Marine & Offshore Technology / Mechanical Engineering / Marine Transportation / Marine Engineering is an advantage Fluency in English (verbal Read more
and written) is essential. Proficient with Microsoft Office Applications (Outlook, Word, Excel, Power Point, etc). Possesses good interpersonal communication skills Team player, meticulous, positive mindset and ability to multi task. Fresh graduates are welcome to apply
Skills Roles & ResponsibilitiesDevelops and implements effective product planning and forecasting process which includes re-engineering and automation of manual process.Collaborates S&OP process to ensure that it supports customer delivery and revenue requirements.Identifies key demand risk and incorporate into contingency planning and improves the quality of information flow between Sales teams and Supply Chain.Supports Global Demand planning strategy effort in executing the RMT Supply Chain Strategies.Plans and provides appropriate supports Read more
to Global Demand planning projectsManages AP S&OP planning processes (4 manufacturing sites) and ensures continuous processes improvements.Facilitates AP monthly S&OP Planning meeting and participates in POR and Projects meeting.Collaborates with Sales & Marketing, Operations, Supply Chain, Customer Support, Finance and affiliate Countries to gather necessary information.Maintains procedures and document processes to ensure system accuracy and integrity. RequirementsDegree in Electronic/Electrical/Mechanical Engineering/Business Administration with at least 3 years of relevant experience.Knowledgeable in using Oracle, preferred but not requiredHas strong manufacturing background.Good presentation, analytical & problem-solving skills.Good verbal and written communication skills.
Skills Roles & ResponsibilitiesPerform Phased Array Ultrasonic Testing (PAUT) and Time of Flight Diffraction (TOFD) on Various types of jobsLiaise with the clientsPrepare Scan Plan Using ES Beam tool, Collect Data at Site and able to do interpretation using Tomoview / OMNIPC software.Prepare reports as per various client requirementsRequirementsDiploma or Degree in Mechanical Engineering or Bachelor of Science or EquivalentMust have NDT Level II / Level 3 cert by Read more
BINDT (PCN) in PAUT / TOFDMinimum 2 years' experience in PAUT and or in TOFDKnowledge about other Advanced NDT Methods is an added advantage.Able to operate PAUT Machine (Olympus MX / MX2)Able to work at height and at Site in different industry
Skills Roles & ResponsibilitiesSINGAPOREAN OR SPR ONLYTo liaise and co-ordinate with consultants, clients, main contractors and sub-contractors and authoritiesTo co-ordinate meetings and daily briefings at siteTo prepare operation and maintenance manual, and as built drawingTo check all installation drawings and prepare relevant scheduleTo prepare cost estimation, budget and control, and to check sub-contractor's progress claimTo monitor and supervise work progress, quality control and ensure that safety regulation is observedTo Read more
assist in the execution and completion of projects in supervisory capacityTo perform testing and commissioning at work siteRequirementsDegree in Electrical & Electronic Engineering/Mechanical EngineeringInterested applicants, please send in your detailed resume to [Click Here to Email Your Resume]SINGAPOREAN OR SPRTHOSE WHO REQUIRE VISA SPONSORSHIP IN SINGAPORE NEED NOT APPLY
Skills Req. ID: 120893Responsibilities :Analyze process problems and implement solutions. Develop and optimize processes to achieve high yield and quality, productivity improvement as well as cost reduction.Requirements :Master/Bachelor Degree in Chemical/Electrical/Mechanical Engineering, Materials Science, Chemistry & PhysicsWorking Location : 1, North Coast Drive, Singapore 757432 / 1, Woodlands Industrial Park D, Street 1, Singapore 738799 We recruit, hire, train, promote, discipline and provide other conditions of employment without regard Read more
to a person's race, color, religion, sex, age, national origin, disability, sexual orientation, gender identity and expression, pregnancy, veteran's status, or other classifications protected under law.This includes providing reasonable accommodation for team members' disabilities or religious beliefs and practices. Each manager, supervisor and team member is responsible for carrying out this policy. The EEO Administrator in Human Resources is responsible for administration of this policy. The administrator will monitor compliance and is available to answer any questions on EEO matters. To request assistance with the application process, please contact Micron's Human Resources Department at 1-800-336-8918 (or 208-368-4748). Keywords:Singapore || North West (SG-03) || Singapore (SG) || Frontend Manufacturing || College || Regular || Manufacturing/Production Operations || #LI-ST1 ||
Skills