Sign in or register for a JobTech account.
Jobs that require

medication dispensing

skill
Responsibilities:
To perform reception, registration, administration of patients' visits, appointment scheduling, collection of payments in a fast paced, dynamic environment
To demonstrate care, empathy and professionalism in frontline services to patients
Dispensing medication to patients
Check and receive delivery dental supplies from vendors
To assist the dentists in all forms of dental treatment and look after patient's comfort during treatment
Assisting and directing patients in taking X-Rays
Ensures the cleanliness and sterility of dental instruments & equipment
Preparation of dental materials for the respective treatment
Provide admin support in all aspects of clinic operations and patient care
Ad hoc duties as assigned
Requirements:
Fast learner and good team player
Meticulous and positive attitude to continuous improvement
Possess excellent interpersonal & communication skills
Patient, understanding and able to display professionalism in handling & receiving patients
Experience is preferred but not necessary. On-the-job training will be provided.
Interested candidates may send their CVs to us through our career page http://www.idental.com.sg/careers/ or hr@idental.com.sg
Required language(s): English
Preferably Non-Executive specialized in Healthcare - Nurse/Medical Support & Assistant or equivalent.
Skills
Roles & ResponsibilitiesThe ChallengesPerform technical duties under the supervision of pharmacists to ensure safe, efficient and timely distribution of drugs in NUH.Assist the senior pharmacist in charge to provide supervision to pharmacy support staff and to coordinate activities within a section to ensure smooth workflow and continuous improvement.Dispense medicines to the patients according to department policies and guidelines.RequirementsThe RequirementsCertified Pharmacy Technician Certification (CPTC) OR Diploma in Pharmaceutical Science Read more
preferredProactive and able to work independentlyAble to communicate effectivelyAble to function effectively as member of a teamAble to prioritize and organize work wellInterested applicants are invited to email a detailed resume stating your current and expected salary to [Click Here to Email Your Resume]Please indicate in the subject title as: "Applying for position of Pharmacy Technician (Contract), Pharmacy Department"We regret that only shortlisted candidates will be notified.
Skills Roles & ResponsibilitiesResponsibilities:Provide administrative support in all aspects of operations and patient care;Dispensing, assisting in the clinical matters, sterilizing equipment, creating and maintaining daily, weekly and monthly reports;Drug administration duties such as stock monitoring, ordering and maintenance;Clinic housekeeping; establishing good rapport and better relationships with patients and corporate clients and following up on their requirements;Monitoring of stationery, medical supplies, furniture and equipment at clinics;Monitoring and follow up of Read more
investigations, X-ray, medical reports, client requests;Handling of general enquiries; and Ad-hoc duties as and when assigned.RequirementsRequirements:Should have a minimum GCE N, O levels or ITE certificate;Minimum 1 year relevant experience in Healthcare or Medical Industry;Prior experience in medicine dispensing preferred;PC / computer literacy and ability to work efficiently are pre-requisites;Proficiency in English and knowledge of other dialects an asset;Pleasant personality and good interpersonal skills;Service oriented and a good team player;Hardworking and willing to learn;Able to commit retail working hours including night clinics, weekend / Public Holidays (NO overnight shift);Willing to travel between clinics.
Skills Roles & ResponsibilitiesYou will be involved in stock management, manufacturing/aseptic dispensing work, prescription order processing, drug dispensing and distribution, to support the Pharmacy Technician Supervisor and/or Pharmacist in the provision of pharmaceutical care, through ensuring safe, accurate and timely distribution of pharmaceutical supplies to patients and healthcare providers.RequirementsDiploma in Pharmaceutical SciencesService oriented with good interpersonal and communication skills.
Skills Roles & ResponsibilitiesYou will be part of a multidisciplinary team intervening in acute or chronic diseases to maintain current health, and/or promote the wellness of patients. On a daily basis, you will identify, resolve, and prevent drug-related problems, recommend and monitor patient-specific drug therapy, assure safe and effective alternatives as appropriate, document the outcomes and oversee drug distribution. This includes active participation in regular inpatient clinical rounds and/or Read more
ambulatory care clinics, as well as dispensing medications and counselling patients on their medication treatment. You will also communicate timely and accurate drug information, and provide education to the general public, patients, students, and fellow healthcare workers on matters pertaining to safe and effective medication use. Your research efforts in clinical and/or translational areas will advance the knowledge base in your speciality area.RequirementsEligible for registration with the Singapore Pharmacy Council
Skills

Roles & ResponsibilitiesMedtech company, Innotech Resources (Healthcare Div) is seeking Electrical Technicians & Mechatronics Engineers for a range of Drug Dispensing Systems and RFID Tracking systems for Hospitals.Responsibilities: 1.System installation, testing & support2.Design & develop enhancementsRequirementsRequirements:1.Proficient in Microsoft Windows, Networking, Autocad, Coding 2.ITE;Polytechnic CertificatesSend your resume including personal details, education transcripts & experience, current and expected salaries with photo to:[Click Here to Email Your Resume]
Skills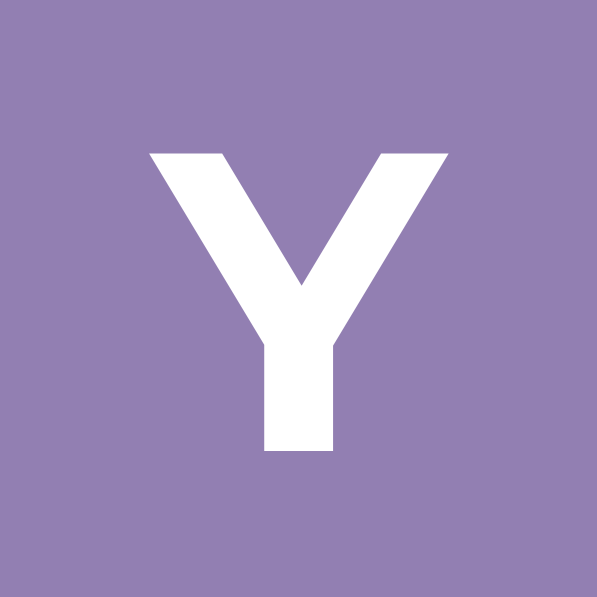 Roles & ResponsibilitiesAssist in the clinic operations such as patient registration, dispensing medication, cashier duties, as well as providing simple TCM therapy. Training will be provided. Part-time positions for weekday evening shift and weekend day shift available.Requirements-Must be able to speak, read and write in Chinese for prescription -Must be hardworking, and willing to learn -Must be able to work in a team -Must Read more
be able to work in rotating shifts -Must be able to work in evening shifts -Must be able to work on Saturdays and Sundays
Skills $1,800 - $2,300 a monthLocation: Northeast AreaWork Hours: M-F 8:30am – 5:30pm, Sat 8:30am-1:30pmAttending to walk-in patients and taking phone call inquiriesAssist in dispensing medicationManaging queue in the clinicAssisting in patient registration and appointment settingDoing frontline counter duties, including cashieringRequirements: Minimum GCE 'N' LevelMust have excellent communication skillsPrior experience is an added advantageMust be effectively bilingual to liaise with Mandarin-speaking customersAble to commence immediatelyINTERESTED APPLICANTS, click APPLY NOW!or Read more
Whatsapp +65 9463 6651or call (+65) 6258 6683for any inquiries.PLEASE NOTE ONLY SHORTLISTED CANDIDATES WILL BE NOTIFIED.Irene Hoerler | Reg No.: R1764459Caregiver Asia Pte Ltd | EA License No.: 14C7132Job Type: Full-timeSalary: $1,800.00 to $2,300.00 /monthLocation:Singapore (Preferred)Language:Mandarin (Required)
Skills

Roles & ResponsibilitiesProviding clinical support to the vascular surgeon and cardiologistsSupport vascular surgeon in OTDispensing medications and stock check and orderingPerforming ECG and exercise treadmill testsFront counter dutiesPreparing reports for doctors to reviewProviding emergency care if required RequirementsCandidate must possess at least Professional Certificate/NiTEC in Nursing or equivalentAt least 2 Year(s) of working experience in the related field is required for this position.BCLS & AED trained (applicable to Read more
nurses only)Friendly disposition and service orientedPrevious cardiac or vascular experience would be an advantage70% will be on OT scrub role, assisting surgeon and managing consumables inventory for vascular30% will be other task such as assisting in cardiac test, treadmill, holter, cardiac drug dispensing
Skills Technician, Laboratory-017013

Description



Job Functions:


Perform routine testing services using established procedures/protocols (e.g. sterility, bioburden, aseptic filtration, environmental collection and testing, in process solutions, etc)

Perform data entry of routine testing

Review, follow and perform job functions in compliance with established work Read more
instructions and adherence with SOPs, including recording traceable information on device history records

Assist in testing validation/revalidation activities for critical systems and equipment under close supervision

Update operating procedures and ensure that specifications are in compliance with GMP, Environment and Safety regulations

May maintain basic equipment by following procedures and executing PM (preventative maintenance) per established schedule


Qualifications




Required Education/Skills/Experience:


Diploma in related science field

Minimum 2 years' experience working in a laboratory environment

Good written and verbal communication, interpersonal, and relationship building skills

Good computer skills, including usage of MS Office

Moderate knowledge of laboratory processes

Moderate knowledge in QSR (Quality System Regulation), FDA (Food and Drug Administration), and ISO (International Organization for Standardization) regulations

Moderate knowledge in mathematics, e.g., decimals and percentage

Knowledge of and adherence to Edwards Environmental Health and Safety and Quality guidelines as they relate to department clean room medical device manufacturing

Strict attention to detail

Knowledge of Good Manufacturing and Good Documentation Practices supporting a medical device environment

Must be able to work in a team environment and with close supervision

Adhere to all EHS rules and requirements and take adequate control measures in preventing injuries to themselves and others as well as to the protection of environment and prevention of pollution under their span of influence/control

About Edwards


Edwards Lifesciences is the global leader in patient-focused medical innovations for structural heart disease, as well as critical care and surgical monitoring. Driven by a passion to help patients, the company collaborates with the world's leading clinicians and researchers to address unmet healthcare needs, working to improve patient outcomes and enhance lives. Headquartered in Irvine, California, Edwards Lifesciences has extensive operations in North America, Europe, Japan, Latin America and Asia and currently employs over 10,000 individuals worldwide.


For us, helping patients is not a slogan - it's our life's work. From developing devices that replace or repair a diseased heart valve to creating new technologies that monitor vital signs in the critical care setting, we focus on helping patients regain and improve the quality of their life. Edwards is an Equal Opportunity/Affirmative Action employer including Minorities, Females, Protected Veterans, and Individuals with Disabilities.



Job Function:

Quality


Primary Location:

Singapore-Singapore
Skills