Sign in or register for a JobTech account.
Jobs that require

microsoft office (excel)

skill

To assist DC Facility Manager to govern the facility operation of Data Centres and remote buildings IT Rooms.
Management of Data Centre and remote building IT space power and space Capacity (including cable containment), Planning and Provisioning
Track, record, report and manage all equipment move-in and move-out of the data centres with proper approval. e.g. assign rack for new equipment move-in, move out from rack
Manage outsourced facility vendors and Data Centre landlord
Provide onsite supervision for all critical facility maintenance.
Respond to incidents following the standard incident response procedure & track till closure
Liaise with DC/Building landlord to ensure optimal operation of electricity, HVAC and monitoring environments within Mission Critical IT facilities in Data Centre and remote buildings.
Familiar with Structured Cabling system and its related components
Assist on cabling request and ensure quality Structured Cabling installation through close supervision of cabling installer
To generate reports to management
To backfill when 24x7 L1 facility engineers require assistance
Desired Skills, Knowledge and Experience
Minimum 5 years Data Centre facilities management and project experience.
Experience working in a high-pressured environment with 24x7 on-call responsibilities
Strong understanding of incident, problem and change management procedures based on ITIL best practices
Must be experienced in the operation, maintenance & repair of infrastructure including but not limited to power distribution, emergency generators, UPS systems, PDU's, chillers, pumps, CRAC units, Building Automation System, along with other components related to Power & HVAC support.
Experienced in managing Data Centre vendors, out-sourcing vendors and project execution.
Familiarity with equipment requirements in Data Centre such as Storage, servers and networking equipment such as routers, switches is a plus.
DCIM knowledge and usage (CA DCIM preferred)
Knowledge of TIA-942 standard and MAS TVRA
Ability to multi-task and proficient in Microsoft Office applications; Excel & PowerPoint
Good communication skills
Organized and detail-oriented
Ability to work in a team
Certification
B.S. in Electrical/Mechanical Engineering or a related field is strongly preferred
Additional experience may be substituted in lieu of a degree
Certified Data Centre Professional or Equivalent
Qualifications in ITIL Foundation level at a minimum
Skills

Work very closely with business units on solutioning and gathering business requirements for cost allocation program
Drive the cost data requirements gathering with stakeholders
Manage overall financials (cost categorisation, cost pools)
Support project management including issues tracking
Review and analyse cost allocation results across business units and products by countries
Validate prototype results to ensure business requirements are met
Participate in industrial build testing and provide on-going support to the technology teams as required
Actively contribute to the program, identify opportunities and propose recommendations / solutions
Key Deliverables
Support the design, prototype and industrial build of a new cost allocation methodology that would deliver the required granularity and transparency of costs for the Group.

Excel-based analysis
Communications materials (eg powerpoint slides) for stakeholder discussions
Requirements
Functional / technical competencies

Knowledge of banking products and financials
Proficiency in Excel and Powerpoint

Problem solving and analytics

Keen eye for detail
Ensures high quality, detailed and accurate analysis
Understands the relationships between the various parts of a problem / situation
Clearly articulates assumptions and underlying issues with well-thought-through reasoning
Pushes the thinking, draws out meaningful insights and conclusions
Anticipates likely points of controversy and escalates as appropriate
Proactive to propose next steps / solutions
Skills

Partner closely with cross functional teams to assess business needs, identify gaps and opportunities to apply data analytics and prioritize actionable, high-impact insights across Treasury and Market Operations teams.
Perform full life-cycle of Data Analyst activities, including conceptualization to operationalization. Provide critical thinking to look at numbers, trends, and data and come to correct conclusions based on the findings.
Present key findings to senior management and/or other stakeholders with actionable recommendations.
Define data sources and requirements, design and implement processes and models for complex, large-scale datasets used for predictive modelling, data mining, and research purposes.
Lead ideation, experimentation, hypotheses formulation and testing
Use Business Intelligence Tools to design analytics dashboards for management. Develop dashboard visualizations, metrics, KPIs; establishing baselines and targets
Develop the abilities of data champions and analysts within the TMO teams to mentor, build new capabilities, support/contribute to thought leadership and build out new skills in the creation of high quality models, analytics, and visuals.
Requirements:
A university degree or higher in applied statistics, data mining, machine learning, computing or related quantitative discipline.
Min 8 years relevant working experience
Proven ability in structured problem solving, data-driven analysis, real time analytics, and deriving actionable outcomes with large datasets
Advanced data analytics and modeling ability with high proficiency in developing applications in Qlikview and other business intelligence tools
High proficiency in Microsoft Excel, MS Access and VBA required
Proficiency in R and Python is an added advantage.
Experience with human-centered design, experimentation and A/B testing
Experience in bank operations preferred but not compulsory.
Skills

To be successful, the incumbent will have 6 to 8 years of relevant experience, and will need to have good knowledge of Corporate Treasury processes, good understanding of Funds Transfer Pricing (FTP) and Rates sourcing process. Candidates with added advantage have knowledge of working with Rates provider (Reuters, Bloomberg etc.). The application in question is live, and requires this person to continue to evolve the application to maturity.
Degree in Banking, Computer Science or Engineering-related field with at least 6 - 8 years' relevant experience in project management and business analysis in financial services industry
Strong functional analysis skills with the ability to elicit business requirements,
Ability to prepare scope and user requirements documents, functional documentation, prepares test scripts, and coordinate UAT.
Solid Excel, data analysis, and SQL skills.
Extensive experience working with Technology team is a must
Good knowledge of banking products, general ledger, finance processes
Strong presentation, analytical and problem solving skills
Excellent written and communication skills
Delivery focused and results oriented
Attention to details and highly organized and able to work under pressure in a time-critical environment
Ability to work with complexity and ambiguity and use it to their advantage
Additional good skills to have:

Experience working with diverse stakeholders
Agile methodology
Skills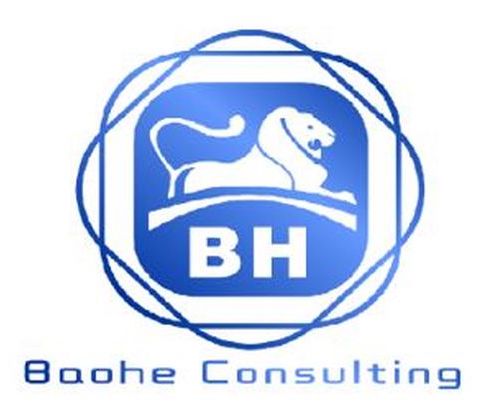 Job responsibilities:
Perform data entry related to AP/AR/GL
Reconcile the bank statement
Assist in year-end closing and reporting
Perform sorting, filing and archival of financial records and documents.
Assist in corporate secretarial duties including preparation of company incorporate document and directors'/shareholders' resolutions for on-going corporate secretarial matters for clients, maintenance of statutory records and registers.
Other ad-hoc duties as assigned
Job Requirements:
GCE "O"/Diploma in Accounting/LCCI
1 year of hands-on accounting experience
Proficient in MS office especially in Excel and MYOB accounting software
Responsible with positive attitude, be willing to learn and able to meet deadline
Salary range: $1800 - $2400.
5 days work week (Mon to Fri); Positive and work life balance environment, Medical & dental insurance benefit.
Applicants require work pass need not apply. Please note that only shortlisted candidate will be notified.
Skills
The Company
A new start-up with operations in both Hong Kong and Singapore and was recently set up by experienced and senior ex-Citi investment bankers with a view to providing advisory services to corporates and financial institutions in Asia on a broad range of topics from private capital and financing solutions to investments in funds and other structured assets sourced both in Asia and beyond.
Looking to hire an analyst to perform the following tasks:
Carry out research of specific products, companies, markets, sectors and relevant accounting standards or regulations to assist on specific transactions
Call and arrange meetings with clients on a regular basis both in Singapore and beyond for presenting transactions. Over the medium term, take on coverage of specific clients in Singapore.
Prepare powerpoint presentations and other materials for client pitches and follow-ups
Run analysis, computations and modelling on Excel as required
Provide general assistance on various initiatives and transactions that the wider team are pursuing.
Develop an interest in and understanding of key financial products and techniques, with strong analytical skills
Qualifications & other skills
Strong academc track record with at least a Bachelors degree from a reputable Singapore University in Economics, Accounting or other finance related subject.
Must be numerate and analytical with good understanding of financial mathematics
Must be proficient on Microsoft Office (Word, Powerpoint, Excel, etc).
Knowledge of key developments in accounting standards (eg IFRS 9 and 17) and specific regulations would be an advantage
Fluent in Mandarin (spoken and written) or other language strongly preferred
Must be a self-starter with flexibility, drive and energy given the company is a start-up and there will be a steep-learning curve.
Must be comfortable in diverse social environments given the interaction with a diverse client base.
Location and working hours
The role will be based in Singapore but there may be occasional travel in Asia (principally to Hong Kong)
Office location is in Orchard
Skills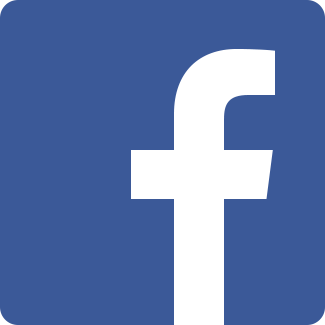 Facebook's mission is to give people the power to build community and bring the world closer together. Through our family of apps and services, we're building a different kind of company that connects billions of people around the world, gives them ways to share what matters most to them, and helps bring people closer together. Whether we're creating new products or helping a small business expand its reach, Read more
people at Facebook are builders at heart. Our global teams are constantly iterating, solving problems, and working together to empower people around the world to build community and connect in meaningful ways. Together, we can help people build stronger communities — we're just getting started. RESPONSIBILITIESManage the strategic relationships within digital first agencies, develop strong C-level relationships with agency leadership and/or foundersSupport and develop entire agency to ensure excellent understanding of FB value proposition and productsTrack revenue performance across the agency portfolio and determine corrective measures where neededIdentify and pitching transformational opportunities to agencies that directly support country business growth driversIdentify key frictions and barriers specific to these agencies and lead scaled solutions.MINIMUM QUALIFICATIONS7+ years of experience in leading, coaching and influencing people to generate positive resultsHaving worked hands-on in a large digital media agency or performance agency will help ensure recommendations are pragmatic and real-world readyHaving experience pitching and managing performance based campaign strategies, able to explain the differences between Fb and competitive performance products, comfortable objection-handlingStrong analytical and Excel skills are essential, ability to leverage data and analytics to improve performance for digital campaigns is requiredAnalytical, detail-oriented professional with clear business strategy views and the ability to unlock revenue opportunities within the marketStrong understanding of Facebook user behavior and how technology works - represent Facebook and Instagram at key industry events and gatheringsCuriosity, persistence, resourcefulness, organised and the ability to solve problems in a structured mannerDoes not need to have pre-existing relationships but confident of rapidly building strong partnership relationships with Singapore- and Regional media CEOs and industry associations
Skills

Experience Requirements:No Professional Photography Experience RequiredPersonality and Skills Requirements:Strong artistic skillsProficient general computer skills and familiarity with all basic software programs such as Windows, Word, ExcelStrong organizational skillsStrong attention to detailAbility to learn new tasks very quickly
Skills Roles & ResponsibilitiesAccounts Executive (MNC, Tampines, $3500, SAP)Company is a large well-known manufacturer of medical / dental products firm (manufacturing plant is in overseas)Job Responsibilities:-Reporting to the FC (Financial Controller), this role will handle GL, manage full sets of accounts (a few sets of quite straight-forward accounts) using SAP accounting systemEnsure Accounts Receivables (AR) and Accounts Payables (AP) 's accounting entries are accurateManage cashflow controlManage GL bank reconciliationPrepare Read more
monthly financial reportsHandle variance analysisAssist with preparation of quarterly forecast and yearly budgeting reportsRequirementsJob Requirements:-Minimum Diploma / Degree / ACCA in Accounting with 5 - 6 years of working experience in full sets of accounts, GL functionProficient in Microsoft Excel + SAP system an added advantageSalary range: $3500 per monthWork location: Tampines CentralMeticulous and able to work together in a teamWorking hours: 9.00 am-5.30 pmWe thank you for your interest in this position, applicants with relevant experience please send Microsoft word resume with expected salary to [Click Here to Email Your Resume] for faster processing. Alternatively, please visit http://www.facebook.com/MachspeedHR for more jobs available, thank you.Shortlisted candidates will be contacted for interview session via phone. Thank you very much.Agency License No. 12C6200 / EA Personnel No.: R1548977
Skills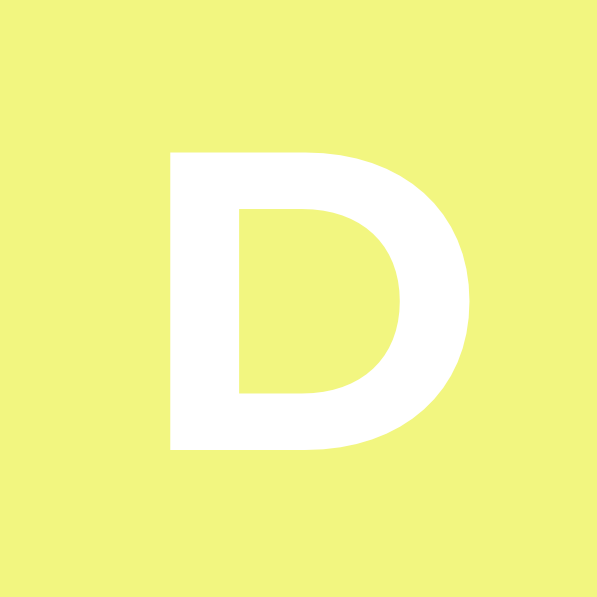 JOB REQUIREMENTSPreferred current field of study in Business Administration/Human Resources Management and any other related fieldsProficient in Microsoft Office such as Word, Excel and PowerPoint applicationsGood knowledge in local labour laws and HR practicesAbility to undertake independent projectsMeticulous with good organizational and time management skillsAbility to work in an international and intercultural contextExcellent communication skills in both written and spoken. Multi Linguistic abilities would be an added advantageJOB Read more
SCOPEYou will be part of the HR Shared Services team with opportunities to learn about the different functions within HR. Your roles and responsibilities include:To coordinate the entire intern management process from posting on job boards, onboarding and subsequent off-boarding of local and foreign internsTo assist in ad-hoc HR projects and initiatives (i.e. new hire orientation program, Race Track Development Guide)To support in HR presentation materials as and when requiredTo support local HR team in daily operational activities, including the management of employee personnel files, access cards, corporate passes, and the preparation of visa lettersAssist in general employee queries, as and when requiredAnd any other reasonable assigned tasks.
Skills