Sign in or register for a JobTech account.
Jobs that require

microsoft office (powerpoint)

skill

To assist DC Facility Manager to govern the facility operation of Data Centres and remote buildings IT Rooms.
Management of Data Centre and remote building IT space power and space Capacity (including cable containment), Planning and Provisioning
Track, record, report and manage all equipment move-in and move-out of the data centres with proper approval. e.g. assign rack for new equipment move-in, move out from rack
Manage outsourced facility vendors and Data Centre landlord
Provide onsite supervision for all critical facility maintenance.
Respond to incidents following the standard incident response procedure & track till closure
Liaise with DC/Building landlord to ensure optimal operation of electricity, HVAC and monitoring environments within Mission Critical IT facilities in Data Centre and remote buildings.
Familiar with Structured Cabling system and its related components
Assist on cabling request and ensure quality Structured Cabling installation through close supervision of cabling installer
To generate reports to management
To backfill when 24x7 L1 facility engineers require assistance
Desired Skills, Knowledge and Experience
Minimum 5 years Data Centre facilities management and project experience.
Experience working in a high-pressured environment with 24x7 on-call responsibilities
Strong understanding of incident, problem and change management procedures based on ITIL best practices
Must be experienced in the operation, maintenance & repair of infrastructure including but not limited to power distribution, emergency generators, UPS systems, PDU's, chillers, pumps, CRAC units, Building Automation System, along with other components related to Power & HVAC support.
Experienced in managing Data Centre vendors, out-sourcing vendors and project execution.
Familiarity with equipment requirements in Data Centre such as Storage, servers and networking equipment such as routers, switches is a plus.
DCIM knowledge and usage (CA DCIM preferred)
Knowledge of TIA-942 standard and MAS TVRA
Ability to multi-task and proficient in Microsoft Office applications; Excel & PowerPoint
Good communication skills
Organized and detail-oriented
Ability to work in a team
Certification
B.S. in Electrical/Mechanical Engineering or a related field is strongly preferred
Additional experience may be substituted in lieu of a degree
Certified Data Centre Professional or Equivalent
Qualifications in ITIL Foundation level at a minimum
Skills

Work very closely with business units on solutioning and gathering business requirements for cost allocation program
Drive the cost data requirements gathering with stakeholders
Manage overall financials (cost categorisation, cost pools)
Support project management including issues tracking
Review and analyse cost allocation results across business units and products by countries
Validate prototype results to ensure business requirements are met
Participate in industrial build testing and provide on-going support to the technology teams as required
Actively contribute to the program, identify opportunities and propose recommendations / solutions
Key Deliverables
Support the design, prototype and industrial build of a new cost allocation methodology that would deliver the required granularity and transparency of costs for the Group.

Excel-based analysis
Communications materials (eg powerpoint slides) for stakeholder discussions
Requirements
Functional / technical competencies

Knowledge of banking products and financials
Proficiency in Excel and Powerpoint

Problem solving and analytics

Keen eye for detail
Ensures high quality, detailed and accurate analysis
Understands the relationships between the various parts of a problem / situation
Clearly articulates assumptions and underlying issues with well-thought-through reasoning
Pushes the thinking, draws out meaningful insights and conclusions
Anticipates likely points of controversy and escalates as appropriate
Proactive to propose next steps / solutions
Skills
The Company
A new start-up with operations in both Hong Kong and Singapore and was recently set up by experienced and senior ex-Citi investment bankers with a view to providing advisory services to corporates and financial institutions in Asia on a broad range of topics from private capital and financing solutions to investments in funds and other structured assets sourced both in Asia and beyond.
Looking to hire an analyst to perform the following tasks:
Carry out research of specific products, companies, markets, sectors and relevant accounting standards or regulations to assist on specific transactions
Call and arrange meetings with clients on a regular basis both in Singapore and beyond for presenting transactions. Over the medium term, take on coverage of specific clients in Singapore.
Prepare powerpoint presentations and other materials for client pitches and follow-ups
Run analysis, computations and modelling on Excel as required
Provide general assistance on various initiatives and transactions that the wider team are pursuing.
Develop an interest in and understanding of key financial products and techniques, with strong analytical skills
Qualifications & other skills
Strong academc track record with at least a Bachelors degree from a reputable Singapore University in Economics, Accounting or other finance related subject.
Must be numerate and analytical with good understanding of financial mathematics
Must be proficient on Microsoft Office (Word, Powerpoint, Excel, etc).
Knowledge of key developments in accounting standards (eg IFRS 9 and 17) and specific regulations would be an advantage
Fluent in Mandarin (spoken and written) or other language strongly preferred
Must be a self-starter with flexibility, drive and energy given the company is a start-up and there will be a steep-learning curve.
Must be comfortable in diverse social environments given the interaction with a diverse client base.
Location and working hours
The role will be based in Singapore but there may be occasional travel in Asia (principally to Hong Kong)
Office location is in Orchard
Skills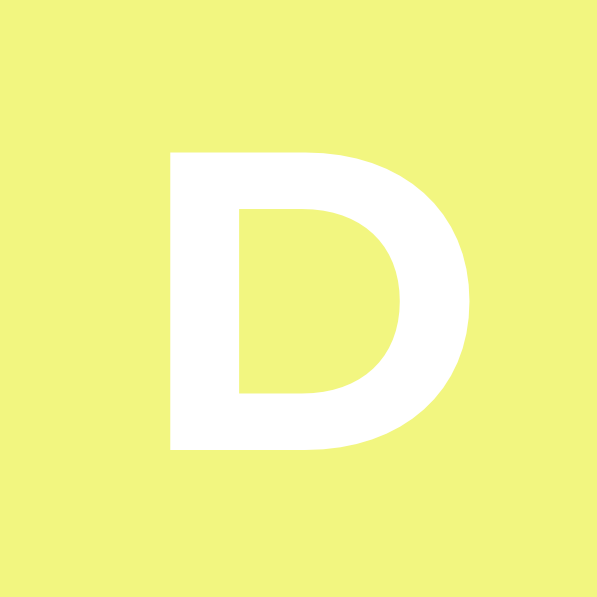 JOB REQUIREMENTSPreferred current field of study in Business Administration/Human Resources Management and any other related fieldsProficient in Microsoft Office such as Word, Excel and PowerPoint applicationsGood knowledge in local labour laws and HR practicesAbility to undertake independent projectsMeticulous with good organizational and time management skillsAbility to work in an international and intercultural contextExcellent communication skills in both written and spoken. Multi Linguistic abilities would be an added advantageJOB Read more
SCOPEYou will be part of the HR Shared Services team with opportunities to learn about the different functions within HR. Your roles and responsibilities include:To coordinate the entire intern management process from posting on job boards, onboarding and subsequent off-boarding of local and foreign internsTo assist in ad-hoc HR projects and initiatives (i.e. new hire orientation program, Race Track Development Guide)To support in HR presentation materials as and when requiredTo support local HR team in daily operational activities, including the management of employee personnel files, access cards, corporate passes, and the preparation of visa lettersAssist in general employee queries, as and when requiredAnd any other reasonable assigned tasks.
Skills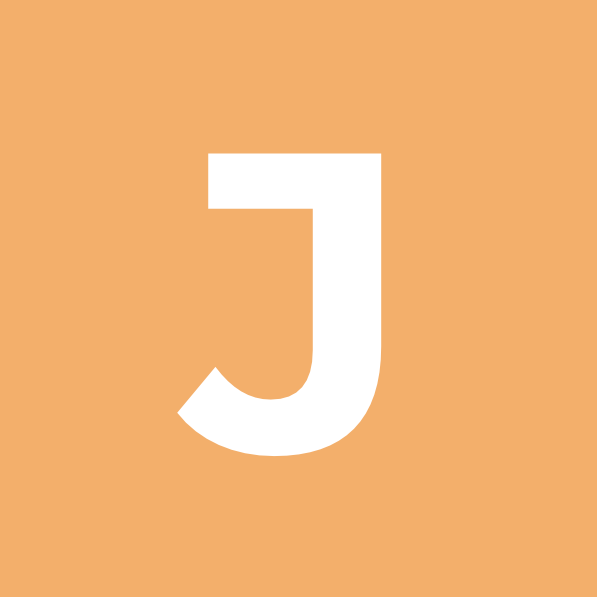 Job Title: Sales EngineerIndustry: Manufacturing - OtherSalary: SGD 2500 - 4000Location: Central, SingaporeAbout Company:Our client is a Japanese company that enjoys a strong presence across the globe. Since their incorporation more than half a century ago, they have not ceased expanding their overseas market share. From their operation in Singapore, they aims to market printed wiring board (PWB) materials in the ASEAN region, primarily in Thailand, the Philippines, Read more
Indonesia, Malaysia and Vietnam. They expect the demands for their product to grow and is poised to meet this challenge.Job Description:- To promote sales of company???s products, mainly Solder Mask ink, to PCB manufacturers in ASEAN & India market and provide regular technical service.- Candidate is also required to correspond with headquarters, subsidiary and overseas agents.- Technical training will be provided.- Working Hours (Mon-Fri): 8.30am to 5.30pm- Probation Period: 3 monthsJob Requirements:- Has Class 3 licence and owns a car.- Willing to travel overseas for work assignment.- Engineering or Chemical-related qualification is a strength.- Minimum 2 years of experience in electronics manufacturing environment (preferably in printed circuit board manufacturing)- Comfortable in using MS Excel, Words and PowerPoint.- Good communication and interpersonal skill, self-motivated, good analytical skill and hard-working.Compensation:- Transport Allowance: $600/month- Mobile Phone Allowance: $120/month- Bonus: 1-month salaryInterested applicants are invited to submit their resume via clicking the apply button.JointHire Singapore Pte Ltd.(EA License No.: 17C8920)James Sim (Registration No.: R1980794 )
Skills

JUNIOR DESIGNER (2D)About FITCHFITCH is the world's leading brand and retail consultancy. Designing the Future. Online, offline and in person. We don't predict the future, we influence it and we design it. Whenever and wherever the customer meets the brand.Job PurposeThe Junior Designer is key in working closely with the Senior Designer in assisting in the creative output and production of the studio on a variety of projects. Read more
They play a key role in the design team, using their creative awareness and ability to develop highly innovative and creative solutions for strategically driven projects. It is important to develop their own unique approach, with the ability to clearly communicate concepts.Professional & Technical ExperienceDegree or qualifications in relevant fieldsFresh Graduate or 1-2 years' experience preferredDetail oriented with exceptional organisational skillsStrong creative portfolioExcellent communication skills – both written and verbalExperience with Macintosh-based software; Adobe Creative Suite, Microsoft PowerPointKey ResponsibilitiesThe majority of time within the role is dedicated to:Proactively working with designers and team members to aid in the design, ideation and development of various design projectsDevelop multiple applicable design solutions which meet the design criteria established by the client and FITCH project teamPresenting concept work internallyEstablishing direction for design through to completionWorking closely with the Senior Designer to ensure that all information necessary for the successful production of the design is clearly understoodStaying current on market trends and research as it relates to design, and communicates it to other team membersKey Success FactorsAbility to manage personal timeAbility to apply bold creativity to any project, no matter how small
Skills

You will provide general secretariat and administrative support to the Director, Executive Committee and other colleagues in SingHealth Transplant. You will work with internal and external stakeholders to provide coordination and logistical support for transplant programmes as well as departmental and organisational level meetings. You will also participate in the planning and implementation of various events and assist with office maintenance. In addition, you will support the data Read more
entry for various data systems. Requirements:Diploma in general disciplines with strong competency in science and/or mathematics preferred or GCE "O"/ "A"/ "N" Level or NITEC/Higher NITEC with 6 years of relevant experience Prior experience in data entry and/or a secretarial role Good command of spoken and written English Proficient in Microsoft Word, Powerpoint and Excel Excellent interpersonal and communication skills Good team player who is mature, organised, responsible and able to work independently Detail-oriented and able to work in fast-paced environment
Skills Job Title – Intern, Global TalentThe intern will work as part of the Global Talent team at AMERA HQ Singapore. This is an opportunity to gain practical experience and global exposure working on talent projects and initiatives. The internship period will be 3-6 months in a challenging and fast-paced work environment. This involves entry level professional duties and project work in various capacities.Key Areas of ResponsibilitiesThis positions reports Read more
to the Global Talent Manager with general supervision from Global SVP Talent & Executive Career ManagementAssist in the design and creation of talent development programs and initiativesDevelopment of communications materials (e.g. PowerPoint presentations, Program brochures etc.)Work with Global Talent team in terms of research and brainstorming of ideas to assist with understanding of various topics, and assist in moving projects from concept to executionConduct baseline data analysis and charting to represent talent data for reporting purposesAssist teams in project management activities (excellent learning opportunity)Main Experience RequiredNot necessary; but preferred to have prior HR internship experiencesTechnical & Analytical CapabilitiesProficient in Microsoft Office (Excel/PowerPoint)Strong written and verbal communication skillsChange management & design skills are a plusPosition Pre-requisitesEnrolled in college or college graduate within the last 24 months3.0 GPA or above preferredThe ideal candidate would desire a future position in HR, Talent, Learning and Development or other positions within the medical devices industry
Skills
Roles & ResponsibilitiesWe are looking for an Administrative Specialist to support the Contract Logistics – Supply Chain Solutions Senior Leadership. The tasks of the Administrative Specialist include reports generation, consolidation of data, conduct analysis and presentation of reports.Job ResponsibilitiesGenerates Customer Account Profitability, Productivity Reports and assists in analyzing operational performance to ensure alignment with plan objectives, identify plan variances, and identify gaps and areas that will help increase Read more
profitability and productivity.Presents financial analysis summaries to management to obtain feedback.Retrieves and assembles Financial and Productivity Presentations.Creates presentations to communicate data in visual and written formats.Reviews presentation drafts to ensure accuracy from field Operations.Presents presentation drafts to management to obtain approval.Maintains financial and productivity data for Business Unit to track performance.Assists and helps coordinate CL business unit performance results into the balanced scorecard to validate key contribution to the organization.Consolidates Work Injury Reports (Lost Time Injury for Facilities/Countries)Validates data to ensure accuracyUpdates work injury statistics and compiles data to present summary reportsPresents summary reports to management to facilitate review processCompiles, updates and gathers training records and data to build training reports (e.g., training compliance, training due dates, etc.) Produces training summary reports to inform management of training compliance and meet regulatory requirements.Generates reports in appropriate format using basic software; reviews reports to ensure accuracy and completeness; identifies issues with report generation.Coordinates Sales Data Requests and Issues.Collaborates with Business Information and Analysis (BIA) and Information Services to ensure application data is accurate.Collaborates with Product Managers to identify information required for clarifying data inconsistencies.Conducts thorough search of data sources (e.g., Data Warehouse [DWH], Enterprise Planning [ESP], Business Information and Analysis [BIA], etc.) to ensure pertinent sales data is captured.Manipulates retrieved data to ensure reports are presented in a user-friendly format.Compiles Contract Logistics reports to deliver transaction and account KPI information to Business Development management.Compiles and Consolidates CL Business Unit and Healthcare Product data for monthly submission of reports for Region Business Reviews.Provide administrative and sales support as required for BD Management and/or CL Business Unit senior leadership.RequirementsDiploma or Bachelor Degree in Business, Engineering, Finance, Logistics and Supply Chain Management with minimum 1 year of work experience.Good level of spoken and written communication skills in English and another Asian language such as Mandarin to liaise with Asian Speaking stakeholders.Proficient in Microsoft Office Applications, especially Microsoft Excel, PowerPoint, Words and Visio.Strong coordination skills to work with internal and external stakeholders.Solid organizational skills and aptitude in problem-solving.Sensitive to figures with good analytical skills.Position is open to entry level candidate.
Skills Job Scope:Prepare Tenancy Agreement Prepare Property Report Coordinate with Tenant / Contractor Arranging appointment Assist in ad-hoc dutiesRequirements:Bilingual Minimum GCE 'N / O' Level or Diploma or Equivalent Good interpersonal skills Self-motivated Proficiency in MS Office (MS Words, Excel and MS PowerPoint) Able to multi-taskWork Location near Aljunied MRT (approx 8 mins walk from MRT) Interested applicants please click "Apply Now" or send your detailed resume in MS Read more
Word format to [Click Here to Email Your Resume]
Skills