Sign in or register for a JobTech account.
Jobs that require

microsoft office suite

skill

To assist DC Facility Manager to govern the facility operation of Data Centres and remote buildings IT Rooms.
Management of Data Centre and remote building IT space power and space Capacity (including cable containment), Planning and Provisioning
Track, record, report and manage all equipment move-in and move-out of the data centres with proper approval. e.g. assign rack for new equipment move-in, move out from rack
Manage outsourced facility vendors and Data Centre landlord
Provide onsite supervision for all critical facility maintenance.
Respond to incidents following the standard incident response procedure & track till closure
Liaise with DC/Building landlord to ensure optimal operation of electricity, HVAC and monitoring environments within Mission Critical IT facilities in Data Centre and remote buildings.
Familiar with Structured Cabling system and its related components
Assist on cabling request and ensure quality Structured Cabling installation through close supervision of cabling installer
To generate reports to management
To backfill when 24x7 L1 facility engineers require assistance
Desired Skills, Knowledge and Experience
Minimum 5 years Data Centre facilities management and project experience.
Experience working in a high-pressured environment with 24x7 on-call responsibilities
Strong understanding of incident, problem and change management procedures based on ITIL best practices
Must be experienced in the operation, maintenance & repair of infrastructure including but not limited to power distribution, emergency generators, UPS systems, PDU's, chillers, pumps, CRAC units, Building Automation System, along with other components related to Power & HVAC support.
Experienced in managing Data Centre vendors, out-sourcing vendors and project execution.
Familiarity with equipment requirements in Data Centre such as Storage, servers and networking equipment such as routers, switches is a plus.
DCIM knowledge and usage (CA DCIM preferred)
Knowledge of TIA-942 standard and MAS TVRA
Ability to multi-task and proficient in Microsoft Office applications; Excel & PowerPoint
Good communication skills
Organized and detail-oriented
Ability to work in a team
Certification
B.S. in Electrical/Mechanical Engineering or a related field is strongly preferred
Additional experience may be substituted in lieu of a degree
Certified Data Centre Professional or Equivalent
Qualifications in ITIL Foundation level at a minimum
Skills

Level 3 technical support for Microsoft Office 365 service and Blackberry Unified Endpoint Management (UEM) infrastructure
Perform systems maintenance, monitoring, verifying the integrity and availability of all hardware, server resources and application logs.
Create and maintain system documentation for Office 365 / MDM technologies, including installation, configurations and root cause analysis.
Scripting and automations
Maintain a good understanding of upcoming changes to the platforms to assist with user change management.
Collaborate with other IT staff, including networking, security, and data center operation teams, to facilitate effective issue resolution.
Prerequisites
Minimum 5 years of Microsoft infrastructure depoyment and support experience
An in-depth knowledge of Microsoft Office 365 service (Exchange, SharePoint, Yammer, Teams), ADFS, Windows Server 2012/2012 R2, Windows security and related technology, mobile device management (MDM) /mobile application management (MAM).
Experience in handing the E-mail gateway, Office 365 and Active directory
Knowledge of Office 365 Teams/Groups/Video/Delve/Power BI.
Advanced skills managing Office 365 using PowerShell.
Experience with Azure AD user management both for Office 365 and third-party services.
Must have experience in mobile device management technology preferably Blackberry and Microsoft Intune solution
Able to work shift and providing 24X7 systems support and implementation, include regional support.
Strong knowledge on scripting, network and system
Solutions oriented, strong organization skills and performance oriented
Able to work independently and with all levels of management and staff
Good interpersona and communication skills.
Skills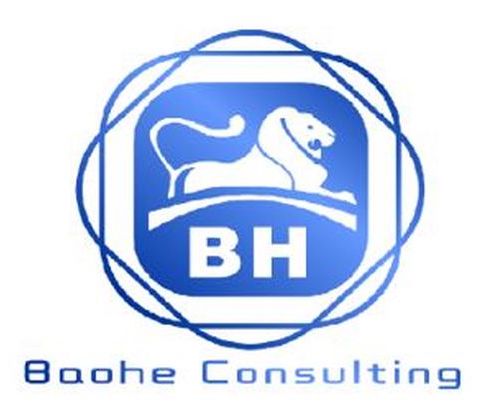 Job responsibilities:
Perform data entry related to AP/AR/GL
Reconcile the bank statement
Assist in year-end closing and reporting
Perform sorting, filing and archival of financial records and documents.
Assist in corporate secretarial duties including preparation of company incorporate document and directors'/shareholders' resolutions for on-going corporate secretarial matters for clients, maintenance of statutory records and registers.
Other ad-hoc duties as assigned
Job Requirements:
GCE "O"/Diploma in Accounting/LCCI
1 year of hands-on accounting experience
Proficient in MS office especially in Excel and MYOB accounting software
Responsible with positive attitude, be willing to learn and able to meet deadline
Salary range: $1800 - $2400.
5 days work week (Mon to Fri); Positive and work life balance environment, Medical & dental insurance benefit.
Applicants require work pass need not apply. Please note that only shortlisted candidate will be notified.
Skills
The Company
A new start-up with operations in both Hong Kong and Singapore and was recently set up by experienced and senior ex-Citi investment bankers with a view to providing advisory services to corporates and financial institutions in Asia on a broad range of topics from private capital and financing solutions to investments in funds and other structured assets sourced both in Asia and beyond.
Looking to hire an analyst to perform the following tasks:
Carry out research of specific products, companies, markets, sectors and relevant accounting standards or regulations to assist on specific transactions
Call and arrange meetings with clients on a regular basis both in Singapore and beyond for presenting transactions. Over the medium term, take on coverage of specific clients in Singapore.
Prepare powerpoint presentations and other materials for client pitches and follow-ups
Run analysis, computations and modelling on Excel as required
Provide general assistance on various initiatives and transactions that the wider team are pursuing.
Develop an interest in and understanding of key financial products and techniques, with strong analytical skills
Qualifications & other skills
Strong academc track record with at least a Bachelors degree from a reputable Singapore University in Economics, Accounting or other finance related subject.
Must be numerate and analytical with good understanding of financial mathematics
Must be proficient on Microsoft Office (Word, Powerpoint, Excel, etc).
Knowledge of key developments in accounting standards (eg IFRS 9 and 17) and specific regulations would be an advantage
Fluent in Mandarin (spoken and written) or other language strongly preferred
Must be a self-starter with flexibility, drive and energy given the company is a start-up and there will be a steep-learning curve.
Must be comfortable in diverse social environments given the interaction with a diverse client base.
Location and working hours
The role will be based in Singapore but there may be occasional travel in Asia (principally to Hong Kong)
Office location is in Orchard
Skills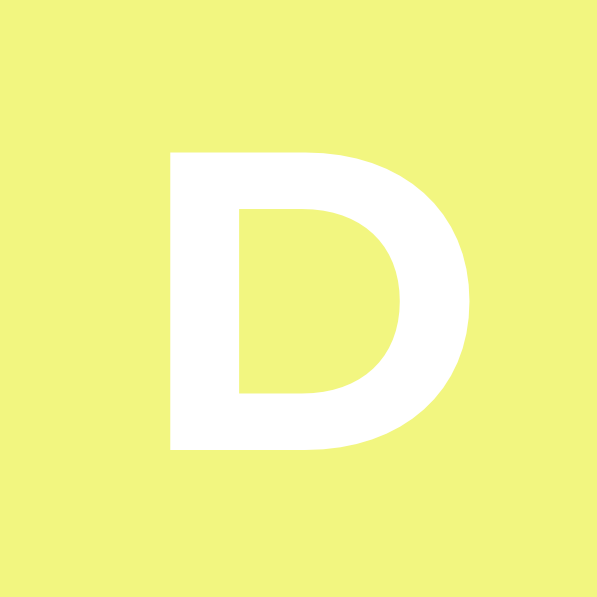 JOB REQUIREMENTSPreferred current field of study in Business Administration/Human Resources Management and any other related fieldsProficient in Microsoft Office such as Word, Excel and PowerPoint applicationsGood knowledge in local labour laws and HR practicesAbility to undertake independent projectsMeticulous with good organizational and time management skillsAbility to work in an international and intercultural contextExcellent communication skills in both written and spoken. Multi Linguistic abilities would be an added advantageJOB Read more
SCOPEYou will be part of the HR Shared Services team with opportunities to learn about the different functions within HR. Your roles and responsibilities include:To coordinate the entire intern management process from posting on job boards, onboarding and subsequent off-boarding of local and foreign internsTo assist in ad-hoc HR projects and initiatives (i.e. new hire orientation program, Race Track Development Guide)To support in HR presentation materials as and when requiredTo support local HR team in daily operational activities, including the management of employee personnel files, access cards, corporate passes, and the preparation of visa lettersAssist in general employee queries, as and when requiredAnd any other reasonable assigned tasks.
Skills
You will play a critical role to promote the development of healthcare professionals in Singapore through the formulation, implementation and monitoring of training policies and strategies that are aligned with MOH's priorities.Job requirements At least 1 year of relevant work experience in the healthcare related fieldAbility work independently as well as in a teamProficiency in Microsoft Office suitePossess strong communication, writing skills and interpersonal skills to build working Read more
relationships with internal and external stakeholdersPossess initiative and able to work with minimal supervisionIf you are shortlisted for the position(s), you should hear from us within 30 days of the closing date of the advertisement.
Skills Summary of position: The Logistics Coordinator is responsible for the timely daily shipment order execution and management. The role involves booking and shipment coordination, liaising with various stake holders for warehousing and transportation, shipping document preparation, AMS filing, and regulatory custom and trade compliance. Scope of work & Responsibilities Export/ImportReceive and process shipment orders triggered by Customers Book freight with nominated carriers based on customer's carrier routine guide. Read more
Provide quotation on other services such as warehousing and transportation and documentation services Liaise with the truckers to collect and truck empty containers from depot to customer premise for stuffing, and to launch the laden container to port thereafter. Prepare Permits and other relevant Applications/Declaration. Prepare Letter of Credit & final shipping documents Monitor shipping documents for shipment clearance, and other regulatory compliance.Experience1 to 2 years relevant working experience in Air and Sea operations Entry level "Logistics and Supply Chain Management" graduates or equivalent from Polytechnics , local and foreign Universities welcome to applyQualificationDiploma or Degree holders in "Logistics and Supply Chain Management" or equivalent.Knowledge/SkillsMS Office, especially Excel Good understanding of IT System, such as SAP, will be an advantage Good Spoken and written EnglishPersonal TraitsWilling to learn Commitment to Work Excellence Strong interpersonal communication skill Good Customer Service
Skills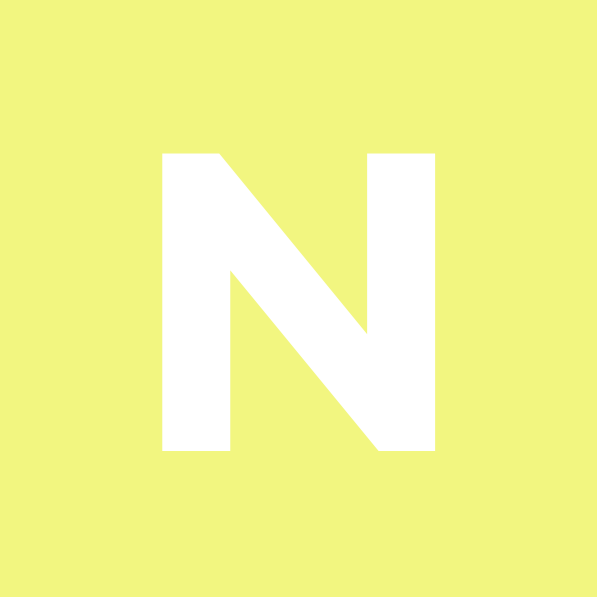 We are a new dental chain looking to grow aggressively our own brand, NoFrills Dental across Singapore and Malaysia. Dynamic and eager to prove ourselves, we are seeking like-minded individuals to grow with us. Expect to receive good benefits like job advancements, dental perks, and creative working environment. Join us and smile everyday!



Duties & Roles:



- Read more
Admin & Operations co-ordination work


- Adhoc duties as assigned by supervisor


- Receptionist duties



Requirements:



- 0 Level minimum, with good command of English


- Experience in admin roles preferred


- Basic Microsoft Office knowledge


- Independent and proactive



Please indicate in your resume:



- Current & Expected salary


- Reason(s) for leaving


- Availability to start work


- Recent photo



We regret that only shortlisted candidates will be notified.
Skills Our Client for this roleA Well-Established Ready to Wear Fashion Retailer invites applicants for the position of Visual Merchandiser (In Store)! Budget for this role: S$3000 ResponsibilitiesCreate and maintain merchandise presentation geared to attract customers and encourage sales. Be the brand's gatekeeper, ensuring that the individual brand's style and image is projected and brought to the attention of customers. Act as main point of contact for new merchandising Read more
initiatives; you will be responsible for communicating key information that is vital to the success of the initiative. Executes design strategy of each individual brands. Proposes design solutions and resolves issues related store design project management Conducts plan reviews to ensure that all approved design intentions are fully executed.Leads efforts in accuracy and consistency of the architectural plans as it relates to the brands.RequirementsDiploma or Degree in interior design, graphic design, architecture or other disciplines related with arts, coupled with at least 3 years of visual merchandising and/or retail design experience. A strong understanding of marketing principles and retail merchandising fundamentals is an advantage; High level of organizational abilities - must be experts on planning, time management, budget management and project management; Great attention to detail is an asset to possess with strong creative/artistic flair and problem solving abilities. Must be prepared to work at long hours as well as weekends and public holidays when the works required Knowledge of AutoCAD and Microsoft Office is necessary.Knowledge of graphic software like Photoshop, Illustrator, freehand, etc. will be an added advantage.Interested applicant, kindly submit full-detailed resume to [Click Here to Email Your Resume] Please visit www.clarist.com.sg for more available positions. Thank you
Skills Roles & ResponsibilitiesTo ensure the smooth and efficient running of the Reception within the Rooms Division.To assist and support both hotel and city guests Requirements 6-9 Months experience in a guest or customer-facing role in the service industry. GCE 'N' Levels or fresh graduates in Hospitality/ Tourism Management Intermediate computer literacy and knowledge of Microsoft Office applications. Excellent communication and interpersonal skills (spoken, written and electronic) Demonstrate independence, Read more
responsibility and accountability Team player Outgoing personality Able to multi-task Able to think and solve guest issues on their feet Able to work independently Able to work rotating shifts including public holidays and weekends
Skills