Sign in or register for a JobTech account.
Jobs that require

microsoft project

skill ResponsibilitiesPlan, coordinate and prepare implementation strategies to meet key project milestones such as delivery, tests and payment milestones. Develop Project Management Plans including risk management plan to ensure effective project management. Lead and manage project team members, subcontractors and vendors including RFX management and subcontractors/vendors selection and negotiation. Oversee project team members to deliver project on schedule and cost while meeting project requirements. Initiate, organise and attend project Read more
meetings and ensure project teams are kept fully informed about project progress, tasks, action plan and deadlines. Anticipate, manage and resolve issues, risks, dependencies and impediments that may impact on successful project delivery. Ensure that project progress is reported in an accurate and timely manner to all stakeholders and project teams. Ensure that all projects and products are delivered with quality as a priority and that appropriate. Any other duties as assigned.Job RequirementsBachelor's Degree in Engineering (Computer / Telecommunication), Computer Science / Information Technology or equivalent. More than 5 years of project management experience in infrastructure projects Experience in delivery of multiplatform technology based IT projects comprising networking, applications, database, systems (OS), security (including policies, firewall, 2FA, encryption, CA, IPS/IDS), devices and device management is an advantage. Customer oriented and a team player with the ability to effectively lead and motivate team member towards common objectives. A self-starter and ability to work under pressure and tight schedule with positive and proactive attitude to anticipate challenges and resolves issues. Strong competency and experience in managing and motivating multi-disciplinary teams. Proficient with Microsoft Project or other project management reporting tools. Certifications in Project Management such as PMP and CITPM is preferred. Effective communications and presentation skills, both written and oralEAP No.:R1766065EA Licence : 95C5411
Skills Our Producers manage projects from beginning to end. They're problem solvers that know every detail of any given project and serve as the 'go-to' for both clients and the R/GA team. They know what to expect, what to do next, and where they need to be at all times. Here's what you should know if you want to be a Producer at R/GA: On any given day you Read more
might Manage interdisciplinary teams to evolve creative concepts into clear sets of deliverables Define the scope of projects (goals, deliverables, schedule, and budget) Serve as primary client contact, defining the project vision and managing expectations Play a dual role of client advocate and R/GA team advocate Keep projects on track through clear task lists, issue tracking, status reports, and meeting notes Lead meetings and conference calls, and effectively set up the presentation of creative work Communicate project issues and resolution to the client and internal teamThe ideal person Has experience using MS Project to develop project plans and has managed project budgets over $300,000 Can roll with the punches and has a flexible attitude toward evolving responsibilities and environments Knows how to develop a Statement of Work Is used to being the point person for clients Has outstanding written and verbal communication skills Loves solving problemsYou bring 3+ years' experience as an interactive producer or directly related experience Bachelor's degree or equivalentBonus Points If you have PMI certification
Skills Prestigious Beauty MNCATTRACTIVE BASIC + Great Company BenefitsLocation: Town/CentralFull-time position Regional Role Job Responsibilities:To lead the process for all new/renewal store & refurbishment projects across APAC. To drive Annual/quarterly/monthly meeting, update & status report for all locations renewals. To study & recommend process improvements & transition plans for efficiencies to existing workflow. To coordinate internally and externally with all point people to make sure all installations have least Read more
complications as possible. To be pro-active to take the initiative to communicate with all teams the status of production and installations.Job Requirements:Preferably Degree/Diploma in Engineering/Real Estate/Building management field. Able to read & understand technical CAD drawings Min 5-10 years of experience in project management in construction or manufacturing field Experience working in fast-paced organization, able to communicate & multi-task with different external & internal departments to execute the completion of projects Good command of both written & spoken English and Mandarin, is necessary to liaise with vendors Sound knowledge of computer software such as MS suite, MS Project or Fast track. Knowledge of CAD or Vectorworks will be advantageousIf you are interested to apply for this role, kindly submit your detailed of resume in MS WORD format with a recent photograph to [Click Here to Email Your Resume] *We regret to inform that only shortlisted candidates will be notified* EA Personnel #: R1875146 EA Licence #: 15C7543
Skills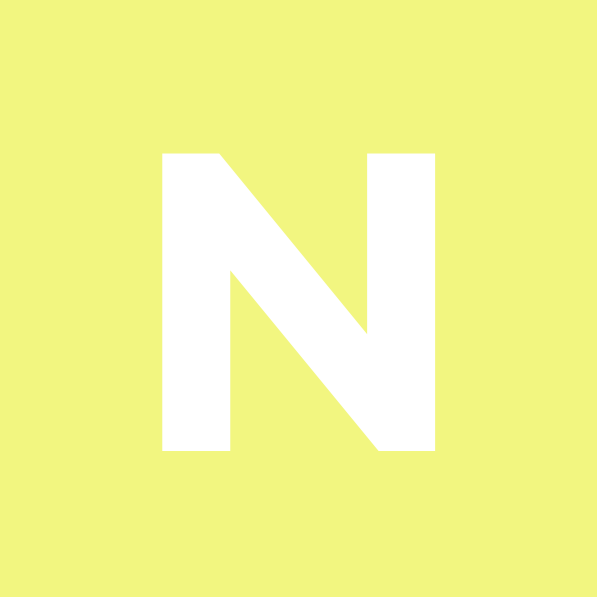 Roles & ResponsibilitiesRole: Senior Program ManagerLocationWork Location : SingaporeKey Responsibilities:Manage Large Services engagement(s) [Multi Million $].To manage P&L related activities independently.Work closely with customer's Senior ManagementTo define program governance.Plan overall program and progress monitoring.Manage all aspects of multiple related projects to ensure the overall program is aligned to and directly supports the achievement of strategic objectives.Report on Project success criteria results, Metrics, Test and Deployment management activities.Work creatively Read more
and analytically in a problem-solving environment demonstrating teamwork, innovation and excellence.Participate in establishing practices, templates, policies, tools and partnerships to expand and mature these capabilities for the organization.Managing risks and issues and taking corrective measurements.Work collaboratively with development managers, Architect to drive the engagement(s) towards customer delight.Create, manage and track project vehicles, including, but not limited to:Project schedules ,Detailed project plans,Project scope statements ,Cost estimates,Resource plans ,Risk and issues logs, Status reportsTailor program management, development and support processes to meet the needs of individual (new and/or ongoing) projects.Manage the day-to-day activities; communicate with project teams as necessary to ensure project deliverables are on schedule and within cost and quality parameters.Communicate and collaborate with internal and external stakeholders as needed in regards to project deliverables including managing expectations, presenting and interfacing with sponsors.Make decisions and communicate trade-offs and risks; drive key decisions across projects.Provide input into strategic planning and asset creation processes.Coach and train project teams on Software Development processes and best practices.Drive presales activities for business expansion.RequirementsExperience and Skills15-18years of software development experience, preferably in BFSI domain6-8 years of Program Management experienceManaged team(s) on Offshore/Onsite modelShould possess good communication and problem solving skills.Should have strong client management and interaction experienceExperienced in estimating project effort/cost.Proficient with MS Project or similar software and MS Office applications.Demonstrated experience in leading cross-functional project teams.Ability to effectively manage large teams 60-80 membersStrong persuasion and negotiation skills, including conflict resolution skills.Ability to work effectively in a professional manner with technology staff, business stakeholders, end users, management and others outside the organization.Ability to work independentlySelf-motivated with ability to drive multiple projects
Skills Req. ID: 132540Your responsibilities will include but are not limited to: Program ManagementLead a Product Development Team (PDT) for a NAND or NOR device. Create milestones and key performance metrics for Product Engineering projects. Ensure that the schedule and resource data is always current and accurate. Ensure consistent and effective setting of program/project priorities. Track Product Engineering projects against milestones and key performance metrics. Follow up on issues Read more
that delay project milestones. Manage and continuously improve the business processes used to take programs/projects through to completion. Maintain the effectiveness and efficiency KPIs.Work with Boise NVE PE to set performance targets, and review of these KPIs with management on a regular basis. Own the MSB NVE PE Internal Product Validation and Qualification Business Process. Apply program/project management knowledge and methodologies to the needs and improvement of the MSB NVE PE Department.Provide Strategic Direction and CommunicationActively collaborate with the PDT network to reach aligned decisions. Maintain an open and on–going dialogue with local and global counterparts on program/project priorities. Provide timely high–level update to management on project status, issues and recommendations.Manage project risks and issuesAnticipate and highlight potential gaps in any of the sub–processes, as well as work with area owners for improvement. Contribute/Co–Lead problem solving efforts by providing guidance for effective and timely resolution. Identify, understand, and mitigate risk before making critical decisions.Continuous ImprovementEnsure that methodology task force initiatives are progressing in a manner similar to any other Product Engineering project. Follow up on infrastructure projects initiated to improve Product Engineering methodology. Foster a spirit of teamwork and sense of ownership in MSB NVE PE and Micron.CommunicationMaintain a consistent level of communication with the Product Managers, Product Leads/Teams, and Management on project status. Ensure that methodology and Product Engineering project documentation and review processes adhere to the best quality standards for efficiency of information transfer and accuracy. Ensure that product roadmap information and schedule communication to outside teams happen via a consistent and singular path guaranteeing accuracy. Attend meetings as necessary to ensure accurate updates are provided to various stakeholders.Successful candidates for this position will have:Achieved at least a Bachelor's Degree in Science or Engineering Proven knowledge in project or program management fundamentals. Strong communication and problem solving skills in cross-functional setups. Demonstrated to be a structure goal-oriented person, able to make decisions in complex situation. Proven diligence in following plans while being able to adapt to new boundary conditions. Experience with Microsoft Project or similar software tool (WorkZone, QuickBase, etc.).Location: MSB - 990 Bendemeer Road, Singapore 339942 We recruit, hire, train, promote, discipline and provide other conditions of employment without regard to a person's race, color, religion, sex, age, national origin, disability, sexual orientation, gender identity and expression, pregnancy, veteran's status, or other classifications protected under law.This includes providing reasonable accommodation for team members' disabilities or religious beliefs and practices. Each manager, supervisor and team member is responsible for carrying out this policy. The EEO Administrator in Human Resources is responsible for administration of this policy. The administrator will monitor compliance and is available to answer any questions on EEO matters. To request assistance with the application process, please contact Micron's Human Resources Department at 1-800-336-8918 (or 208-368-4748). Keywords:Singapore || Central Singapore (SG-01) || Singapore (SG) || NVE (Non-Volatile Engineering Group) || College || Regular || Project/Program Management || #LI-KL1 ||
Skills

Job Description Job ID: 001302 Job Purpose The Project Manager will manage and oversee a series of projects on Digital Affinity (web/mobile applications) from initiation to implementation, working with stakeholders, technical lead, vendor, QA team, project members, business sponsors and business representatives to jointly design, develop and implement digital affinity and partner solutions. The Project Manager is required to plan, manage, execute and track the progress of concurrent Read more
projects, to bring the projects to their successful completion within budget and timeline. This role entails managing concurrent project in multiple releases, building collaboration, and influencing strategic direction by balancing between project delivery and product roadmap. The position requires a season project manager who understands both technical and management aspects to deliver key projects under dynamic environment within a short timeline. Highly effective in engaging senior management, project sponsors in communication and collaboration across internal and external teams with demonstrated success, building strong relationships and delivering results in cross-group projects. The Job • Own and be responsible for the successful delivery of projects, ensuring they are completed on time, meeting requirements and within allocated budget.• Manage project lifecycle, from requirement, design, technical construction, testing, acceptance, training, documentation and implementation, in accordance with Great Eastern's Project Management Process and Methodology.• Participate in pre-project activities such as estimation of project efforts, project budgeting, preparation of high level project plan with project timeline and resource requirements, and staffing and organization of the project team.• Plan, coordinate and communicate project plan, timeline and activities to the project team.• Work closely with the group of key business owners and source systems SMEs, IT Architecture, IT Risk & Compliance, IT Security and QA on the agreed project objectives. • Monitor and track progress of projects and stay on top of the projects to ensure smooth execution.• Manage and coordinate project deliverables, ensuring their quality and configuration management.• Analyse and highlight project risks and develop necessary risk mitigation plans.• Analyse and highlight project dependencies to pre-empt project issues.• Maintain project issue register to keep close match of the project issues till their resolution. • Manage performance of the project team, guide the project team in resolving issues, and resolve conflicts within the project team.• Manage stakeholder's expectation by understanding customers' needs and providing realistic expectations and scope of the projects.• Manage and work closely with vendors, business partners and data centre involved in projects.• Provide periodic update on project progress to project sponsors and escalate project issues not resolvable not project team level.• Provide periodic update on project progress to project sponsors and escalate project issues not resolvable to project team level and PSC team. Job Requirements Our Requirements • Bachelor's Degree in Computer Science or IT related disciplines.• Certified Project Manager, either PMP or PRINCE2, with at least 10 years of experience in managing IT projects and software/application development lifecycles, Scrum Certified.• Experienced in the implementation of customer facing web/mobile application for at least 5 years will be advantageous.• Experience in projects related to Identity Access Management or IT application security is an advantage.• Familiarity in software development projects involving web/mobile technologies (E.g. Java, C#, HTML5, NodeJS, AngularJS) or native/hybrid mobile application framework, such as Cordova, IBM MFP, ReactNative, etc. is an advantage.• Understanding all aspects of the software life cycle, using Agile or Waterfall software development practices.• Strong delivery management experience, with proven track records in managing and steering projects towards smooth execution and on time delivery.• Strong problem solving and analytical skills.• Experience in use of project management and collaboration tools is required (E.g. Microsoft Project, Confluence, Jira Software, Kanban Boards, etc.)• Excellent in verbal and written communication skills.• Strong interpersonal and leadership skills, effective in fostering teamwork and managing high performance project team. To all recruitment agencies: Great Eastern does not accept unsolicited agency resumes. Please do not forward resumes to our email or our employees. We will not be responsible for any fees related to unsolicited resumes.
Skills
Roles & ResponsibilitiesAble to plan and check combined services drawings, identify variation works and submit accurate cost implicationAble to schedule, supervise and control sub-contractors to carry out their works accurately and timely in accordance to the contract drawings and specificationReview all M&E Shop Drawing from design team and submit for approvalPrepare and conduct M&E meeting with Clients, consultants , management and teamStrong knowledge in M&E construction field especially Read more
in Building commercial projectsRequirementsDegree/ Diploma in Mechanical or Electrical Engineering or its equivalentMinimum 3 years relevant M&E construction experieceWith Hospital & Commercial projects perferredWell versed in MS office, MS project and PrimaveraPotential to move up to Manager roleStrong capability in schedule planning and with strong engineering background to check design and technical requirementsGreen Mark Manager certificate will be an advantage
Skills

Company Profile TabSquare is a pioneer in AI-Powered 'Smart' In-Restaurant solutions for the F&B industry. We leverage rich consumer data and deep learning algorithms to provide an engaging dining experience for restaurants' diners and help double restaurant's profitability. TabSquare's solutions currently collect over 30 million customer interaction data points on a monthly basis. With a unique data-driven approach to restaurant management and customer engagement, TabSquare helps partner restaurants drive Read more
higher sales, streamline operations and provide a better customer experience. As the Market Leader in Singapore with clients across Australia, Malaysia, Indonesia, as well as Thailand, we are constantly looking at ways to take the dine-in experience to the next level. TabSquare is backed by strategic investors such as Kakaku.com, Coca-Cola Amatil, Resorts World Inc., Walden International, SG Innovate, Infocomm Investments (IMDA), Phillip Private Equity, Calcutta Angels, Get2Volume Accelerator as well as Ivan Lee from Raging Bull. With over 6000 active terminals in the region, TabSquare is serving over 12 million diners annually. Clients include well-known F&B brands such as Minor Food Group, Sushi Tei, Paradise Food Group, Japan Foods Holding, Zingrill Holdings, Chili's, Strike Bowling Bar, Old Town White Coffee, and PappaRich.  Job Description: Evaluating business processes, anticipating requirements, uncovering areas for      improvement, and developing and implementing solutions. Leading ongoing reviews of business processes and developing optimization      strategies. Staying up-to-date on the latest process and IT advancements to automate and      modernize systems. Conducting meetings and presentations to share ideas and findings. Performing requirements analysis. Effectively communicating your insights and plans to cross-functional team members and management. Gathering critical information from meetings with various stakeholders and producing useful reports. Working closely with clients, technicians, and managerial staff. Providing leadership, training, coaching, and guidance to junior staff. Allocating resources and maintaining cost efficiency. Ensuring solutions meet business needs and requirements. Performing user acceptance testing. Managing projects, developing project plans, and monitoring performance. Updating, implementing and maintaining procedures. Prioritizing initiatives based on business needs and requirements. Serving as a liaison between stakeholders and users. Managing competing resources and priorities. Monitoring deliverables and ensuring timely completion of projects. Requirements: Minimum 5 year of experience in product development and management across F&B,      e-commerce, travel or tech companies. Experience in Agile framework, Software Development Life Cycle (SLDC), Business      Analysis, Data Analysis, System Analysis, Requirement Gathering and Analysis, Use Case Development using UML methodology, Software Design and Development. Proficient in writing Business Requirement Documents (BRD), Functional Requirement      Documents (FRD), User Stories, User Requirement Documents and helping      developers with the creation of Software Requirement Specifications Expert in using JIRA, Word, Excel, Visio, Power Point and MS Project for requirements analysis, data analysis, graphs, presentation, and documentation Expertise in understanding and supporting the client with project planning, project      definition, requirements definition, analysis, design, testing, system documentation and user training Able to do Business and Functional documentation, Business Process Mapping      (current and future state of systems), Business case development, Systems Analysis Experience in supporting and managing user acceptance testing (UAT) Excellent relationship management skills with the ability to relate to people at any      level of business and management across diverse industry verticals Good interpersonal skills, leadership quality, commitment, result oriented, hard working with a quest and zeal to learn new technologies and undertake challenging tasks.
Skills Roles & ResponsibilitiesResponsible for the implementation of Structured Cabling System (Voice/Data/Fiber Optics)Presales supportPrepare layout / Shop / Schematic DrawingsImplement and maintain high quality / safety standards at sitePerform User Acceptance Test and Handing Over of Projects with Clients & ConsultantsPrepare, compile and maintain proper documentation for all projectsAttend site meetings & liaise with contractors/consultantsCo-ordinate, manage resources, personnel & execute project works within the designated time frameRequirementsMin GCE "O" Read more
level equivalent, ITE or Diploma in Electrical/Mechanical or related fieldsGood in computer software especially in Autocad, MS Visio & MS ProjectAbility to multi-taskA team-player with pleasant personality and positive mind-set
Skills Roles & ResponsibilitiesAre you a detail-oriented self-starter who thrives in a dynamic and creative environment? Kingsmen Design Pte Ltd is looking for a talented project manager to join our team.Job Responsibilities:Responsible for creating a detailed overarching project plan for the region as well as individual plans for each local market, according to their start date, objectives and formatPlan & execute from design to productionDevelop schedule for each local Read more
marketWork closely with each local market and the regional team leaders to define best practices and establish efficient workflow processesEnsure that the team is accountable to their individual timelines and deliverable with regular check-insEnsure planning meetings are on schedule with key members of the teamsManage expectations and update timelines using Microsoft Project/SmartsheetResponsible for internal meeting documentation and follow up with team to ensure events are on trackEscalate issue and recommend solution through the right channel that may impact deliveryInteract with construction teams to ensure the construction process is running smoothly and have the foresight to know when to raise a flagPerform any other ad-hoc duties as assignedRequirementsMust have advanced MS Office skills, Adobe Acrobat, and working knowledge of a job tracking application (MS Project, Box, Smartsheet, etc.) Basic CAD skill is also a plusExtremely detail oriented and well-organizedExceptional time management skillsWorks well under pressureAbility to manage multiple teams across different cultures and disciplinesCollaborativeAbility to see big macro picture as well as manage micro detailsComfortable with general mathAble to multi-taskStrong written and verbal communication skillsMaintains professional demeanor when communicating with all levels of personnel from regional leadership to heads of strategy, senior business leads and directorsSome knowledge & understanding of construction process
Skills