Sign in or register for a JobTech account.
Jobs that require

microsoft sharepoint

skill Roles & Responsibilities• Responsible for managing and supporting AP HUB PMO for various programs. • This position requires experience in operations support, business requirements development, extensive project management skills and exposure to payment systems. • The role will require extensive interaction across multiple cross-functional areas, such as Digital Product Development, Innovations, Strategic Partnerships, Account Management, Implementation, Customer Support Services and Product Sales. • Be a strategic advisor to Read more
the internal and external stakeholders to help strategize the long term and short terms goals of the business • Communicate risks clearly to the stakeholders, identify impact and suggest mitigation plan. This includes escalation support, program expertise, research and analysis for production issues, and overall program operational performance from a business perspective. • The ability to analyze both quantitative and qualitative issues and opportunities in parallel, synthesize this information into key points and priorities, and make recommendations to management will be key to driving this operational excellence. • Responsibilities will include program oversight and governance, audit support, and controls, compliance with program management methodologies and best practices. • The position requires an experienced program management professional with the right mix of relevant experience and skills, an ability to flex between the strategic and tactical. • Collaborate with program teams to maintain and store meticulous records of project artifacts, issues, risks, decisions, and schedules, etc., ensuring each program is prepared for audits by external or internal auditors at any time. • Serve as an escalation point on program management practices for program and project managers, product owners, and development managers, purchase requisitions, risks or issue management, etc.Requirements• 8-10 years of proven successful experience proactively driving results that exceed objectives with little managerial oversight. • BA/BS degree is required with preference for degrees in Computer Science, Engineering, Business or related fields. MS/MBA is a plus. • Advanced proficiency in the use of Microsoft Office tools (Word, Excel, PowerPoint, Visio, and SharePoint) required. • Highly developed analytical, strategic-thinking, problem-solving, and organizational skills as well as the ability to adapt quickly to changing priorities, assignments, and roles. • Excellent verbal communication, presentation, collaboration and teamwork skills with demonstrated ability to gain trust, secure buy-in and influence change at all levels. An ability to influence without direct authority, as well as demonstrate an appropriate level of assertiveness, is critical. • Demonstrated ability to thrive in a team-based environment that is fast-paced, rapidly changing, and service-oriented. Demonstrated commitment to ongoing professional development, learning new skills, and taking on new challenges • The Program manager must be self-motivated, able to communicate effectively across functional and hierarchical lines, to complete analysis and support functions of their projects, and have strong technical background. • Self-starter with a passion to drive results, with ownership, accountability, and a spirit to succeed. • Ability to manage multiple projects, with proven leadership success over a wide variety of functional business problems. • Skilled analytical thinker with the ability to identify, prioritize, and resolve various complex production issues. • Strong team player, able to work independently, quick learner, customer service focused, resourceful, results oriented, and able to build consensus, detail oriented and excellent follow through. • Proven ability to service and support a range of internal and external customers, often in parallel and within a shifting set of priorities. • Broad and in-depth knowledge and experience in project management. Strong process orientation; solid understanding of project management techniques, methodologies and best practices. • Ability to influence without direct authority to achieve necessary goals. • Strong interpersonal and communication skills
Skills Roles & ResponsibilitiesThe SharePoint Software Developer applies current graphics design and .NET technologies to develop, modify, maintain SharePoint server portals.Design, develop, and manage site content and capabilities and provide daily onsite maintenance of the existing MOSS portals.Participates in the testing process through test review and analysis, test witnessing and certification of software.Familiar with US Digital standard concepts, practices, and procedures.Relies on experience and judgment to plan and accomplish Read more
goals.Work with project stakeholders on a daily basis.A certain degree of creativity and latitude is required.Develops software solutions by studying requirements analysis and information needs; conferring with stakeholders and IT Management; studying systems flow, data usage, and work processes; performs software design using software development fundamentals and processes, debug, test, and deploy software solutions.Design, develop and maintain key components of the software suite using classic ASP, Microsoft .Net and SharePoint Server 2013.Implementation of SharePoint-based workflows as well as development of Business Intelligence dashboards.Documents and demonstrates solutions by developing documentation, flowcharts, layouts, diagrams, charts, code comments and clear code.Build proof of concept examples or graphical simulation software.Then maintain product test software and demos for training purposes.Protects operations by keeping information confidential.Actively participate in product design reviews by providing creative and practical ideas and solutions in a teamwork environment. A wide degree of creativity and latitude required. RequirementsExperience programming in .NET 3.5, C#, ASP.NET ,T-SQL, C/C++, XLM. Experience with SharePoint Designer, InfoPath, Web Parts, and workflow creation.Experience as a SharePoint Developer in the analysis, design, hands-on development and delivery of web-based applications.Experience using jQuery, Client Object Model, and Service Oriented Architecture.Experience with SharePoint's application services framework including implementation, configuration, and usages of Search, Managed Metadata, and User Profile Services.Microsoft MCPD 70-576, SharePoint 2010/2013 Designing and Developing Applications certification is a plus but not required.Ability to write Stored Procedures, write complex SQL queries, and ability to analyze the SQLdata is desired.Experience with SQL Server Reporting Services, SQL Server Analysis Services, and/or SQL Server Integration Services a plus.Bachelor's degree in Computer Science, Information Systems; or related discipline is desired.
Skills

Roles & ResponsibilitiesAs Planning Section Manager, you will be responsible for developing and leading a team of Planners and Planning Assistants to establish weekly statement of supply to meet demand in the tactical horizon (0-13 weeks).In this role, you will partner closely with Capacity/IE team, operations as well in Central Planning and Global Supply Management to ensure that the needs of the supply chain are met.Responsibilities: •Establish and Read more
maintain weekly production output plans and scheduling to meet demand plan on time. •Partner with Supply Chain, Central Planning, Site Production/Engineering and the Backend Network to meet demand plan on time, and drive resolution to supply issues. •Evaluate area metrics (Performance to Plan, Inventory, Cycle Time, Capacity, Utilization etc) to identify areas for improvement.Conduct root cause analysis for supply deficiencies, and drive resolution and improvement. •Apply industrial engineering concepts to line management, capacity analysis, scheduling and production planning. •Partner with Central Planning and other stakeholders to define, develop and implement software/systems/tools to improve planning and production efficiency. •Act as a subject matter expert for planning business processes. •Building and coaching a team of Planners/Planning Assistants.RequirementsRequirements: •Bachelors degree in Engineering or related discipline •Minimum 4+ years experience in semiconductor operations, with a strong Industrial Engineering and/or Planning focus. •Good analytical, communication, interpersonal and decision making skills. •Ability to lead and participate in cross-functional teams. •Self-motivated with ability to manage dynamic priorities. •Ability to mentor and manage team member performance. •Strong project management & organizational skills. •Ability to maintain strong and open relations with peers and other functional managers. •Working knowledge of Manufacturing Science (cycle time, scheduling, inventory management, capacity planning, lean manufacturing, TPM, etc…). •Proficient with Microsoft office and BE manufacturing planning applications. Knowledge in SharePoint preferred.
Skills Roles & ResponsibilitiesDuties:Share product functional capabilities in the supported domains with ownerPerform high level impact analysisSolutioning and development for on-going fixes and enhancements---SharePoint skill set--- HTML 5,C # and Java Script---Webservices development---SQL and Oracle Database---Nintex workfolow (will be advantage)RequirementsBachelor's degree/professional degress in relvant fieldMin 3 -5 years experience in related fieldContract period : 1 year with optional convert to perm position
Skills

Roles & ResponsibilitiesKeen to work for a global and multinational organization, headquartered in USA? The company operates in over 150 countries, employing more than 40,000 people all over the world. A market leader in the building services industry, the company is committed to exceed beyond service levels to ensure quality service delivery to our clients around the world.Presently, we are looking for a Skillful IT Operations Support Executive Read more
with minimum 3 years' of working experience in both Infrastructure and Applications functions. The role will be based in Jurong East, Singapore.The successful candidate will be expected to:Perform request on user on-boarding and de-boarding: including laptop, email ID, user access rights requests.Manage email distribution list through the adding and deletion of users & requesting remote access for Safenet VPN.Providing support in configuration, training and technical troubleshoot for phones and video conference calls.Involve in vendor management through coordinating on software license and hardware & website maintenance.RequirementsRequirement:Possess a Diploma/higher Nitec / Nitec in Computer Science, Information Systems or equivalent.Minimum 3 years of working experience in IT operations/administration functions.Experience in MS Dynamics CRM, MS SharePoint & SQL Database support will be an added advantage.The successful candidate can look forward to an attractive remuneration package commensurate with his/her qualifications and experience and a challenging career with excellent developmental opportunities.EA: 94C3609 / R1872771
Skills Roles & ResponsibilitiesIdentify and analyze the stakeholders involved in the requirement process; prepare and lead requirement gathering activitiesGather, analyze and formalize user business processes & requirements; verify & validate the requirements and document them into functional and non functional specifications.Perform screen mockup and prototype to confirm requirements; understand the project scope and ensure requirements adhere to project scope.Analyze and consider the integration between modules and interfaces with other Read more
systemsReview and identify and resolve conflicting, incomplete and inaccurate requirements; review requirements with stakeholders and seek timely approval.Participate in negotiation of out of scope items.; develop technical design specification and translate technical design into process/program specificationPerform code reviews to ensure team members apply best practices, conform to coding standards and meet specificationPrepare test scenario, test data, capture test result to ensure the quality of the program; perform integration, system and user acceptance testing.Track and resolve all reported defects to closure; analyze and identify root cause and ensure fixes are done and tested before rolling out for retest.Develop training material and prepare documentation including system and user manual required to support the system.Monitor project activities and provide updates to PM on the progress of assigned modulesRequirementsTechnical Skills RequiredTechnical qualifications and capabilities include knowledge of one of the following: Language: Java or J2EE or .Net family (VB, ASP, C#) or - Cobol, Database: Oracle or MS SQL or IBM DB2 or IBM Mainframe or Sharepoint or Mobile platforms (IOS, Android) Optional SkillsFurther qualifications and capabilities will be an added advantage but not required (one or more of the following): - Possess initiative and disposition with a strong commitment and orientation towards results and high quality standards - Creative and strong problem solving skills and ability to think out of the box - Team player with strong communication and interpersonal skills - Self motivator with positive attitude and high energy - Customer focused - Proficient in written and spoken English - Technically competent with ability to pick up new technology - Good analytical and design skills - Good SDLC and ITIL experience - Leadership skills with experience managing technical team - Strong presentation, persuasive and negotiation Skills
Skills Headquartered in Singapore, vCargo Cloud (VCC) is the leading Infocomm Technology (ICT) solutions and service provider in Asia, specialize in offering technological solutions to governments and enterprises worldwide, in the domain of trade and logistics. We provide e-trade and e-freight solutions through VCC CamelONE platform, connecting key stakeholders in the trade and logistics industry globally; including government agencies, traders, freight forwarders, carriers and financial institutions.Backed by a team Read more
of experienced and dedicated IT and logistics professionals, VCC revolutionizes the e-logistics marketplace through designing and providing an IT infrastructure consisting of a cloud messaging platform that enables the exchange of digitalised data for cargo and financial information, allowing stakeholders in trade, logistics and supply chain to communicate and collaborate virtually on the platform, simplifying cross-border trade.On an international level, VCC's strategic partners include Asian Development Bank, International Air Transport Association, International Federation of Freight Forwarders Associations, Kenya Trade Network Agency, Mauritius Network Services. Additionally, we also work closely with Singapore government agencies including CAAS, Enterprise Singapore, IMDA, SCE, Singapore Customs, as well as chambers and industrial associations.To find out more about VCC's product and service offerings, visit www.vcargocloud.com Summary of Position Responsible to learn about vCargo Cloud (VCC) products and technology to better understand the services you will be supporting.Creates, develops, plans, writes, and edits operational and customer facing content and communications related to planned and unplanned events, upcoming new releases, or how to guides to improve the overall customer experience. The Technical Writer will be working closely with the Project Teams and the Technical Team.Responsibilities Reporting to the Senior Project Manager, your responsibilities include, but not limited to: Plan, develop, organize, write and edit documents such functional requirements, user manuals. Prepare customer facing & internal documentations Ability to understand target audience and tailor documents accordingly Analyze documents to maintain continuity of style of content Manage updates and revisions to technical literature Possess complete understanding of a company's products and applications Requirements Degree in Information Technology, Engineering or related field; Minimum 5 years of relevant working experience in capacity as a Technical Writer; Strong working knowledge of Microsoft Word, Power Point & Excel Excellent written and verbal communication skills in English Skilled at prioritization and multi-tasking Possess good people skills and presentation skills; Possess proficiency in understanding user requirements and implementing them in documentation and instructional videos Possess ability to write clear, concise, engaging content in modern, conversational style for a range of audiences Experience writing on-screen text and messages, and reviewing user interfaces to ensure usability and adherence to style standards Meticulous and able to work independently under pressure to meet timelines. Knowledge of Atlassian tools (Confluence/JIRA), Agile/lean documentation, SharePoint is an added advantage Experience content localization services or the ability to translate content from English to Chinese/ Japanese to liaise with clients from China/ Japan
Skills Functional area: Data Management Office Employment type: Full-time Job Type: PermanentThe Big Data Analytics Centre is a business function that leads the transformational build, use, and deployment of the banks next generation analytics capabilities and infrastructure. This exciting role will play a pivotal part as an Analytics Centre of Excellence that will take analytics to the next level through use of latest data and analytics technology currently being Read more
deployed. You will work either individually or in project teams to help the organization progress towards a self-service data discovery culture.In this role you will be part of the Big Data Analytics Centre, and will aim to deliver new insights and bring analytical practices to life through data visualisation, intuitive dashboards and data modelling to support the adoption of analytics into the decision making process across the entire organization. This is a unique role where the right candidate will be able to make a significant and visible contribution within a short period of time. Your responsibilities:Think analytics and creatively to produce designs of web applications, dashboards, and infographics from a UX, UI and Data Visualisation standpoint. Work closely with diverse teams to implement a cohesive user experience strategy and advocate UX & Data Visualisation in the broader organization Represent the Analytics Centre of Excellence to cross train team members, business users, and ensure business user adoption of analytics and supported tools Support the Enterprise Data Architecture and Governance Program and Big Data Program to develop the Analytics Capabilities and drive the Change Management agenda for the group Drive innovation initiatives under the business leadership team's guidance and directivesRequirements:Degree in Design, Computer Science or a related field and/or experience Minimum 3 years working experience with design tools such as Illustrator, Photoshop, XD, Axure, Invision, and/or Sketch Familiar with the Design Thinking Process and experience in Agile and/or Lean projects Working experience with JavaScript, D3, AngularJS, React, Tableau, and/or Qlik is desirable Strong concept with Webservers architecture such as SharePoint, Apache, Nginx will be a plus point. In depth knowledge of commercial banking products and the overall industry is desirable Good written and verbal communication skills and demonstrated success presenting designs in a clear and compelling manner to cross-functional stakeholders that persuades action Have an understanding of project management and business processes to help drive organizational results Ability to work and thrive in a dynamic, team-oriented environment
Skills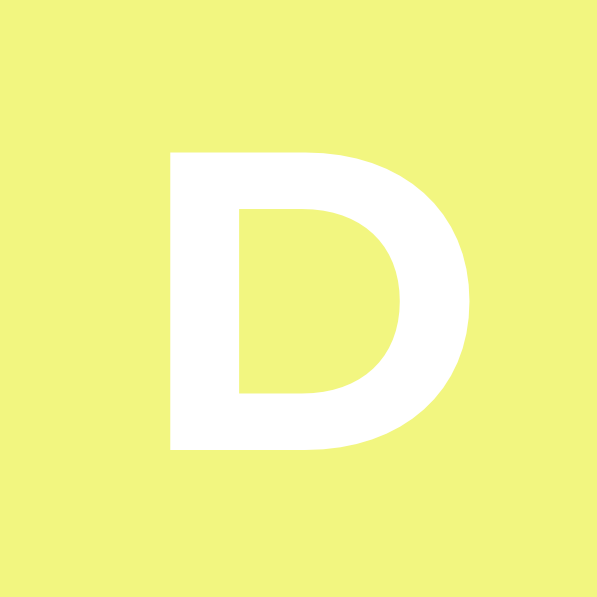 Roles & ResponsibilitiesBeing responsible for day to day management of Windows server systems and virtualization environmentInstall, configure, maintain and support Windows Server operating systems, service packs, hot-fixes and security patchesMonitor availability, performance to ensure proper functioning of server systems and applicationsDiagnosing and resolving any system issues or problemsAct as technical consultant to the account and clientLiaise and work with other technical teams including Application Developers and vendorsEnsure compliance Read more
with IT security standards, policies and proceduresAble to proactively provide assessment and improvement on current infrastructureMonitoring utilization and plan for server systems capacity upgradeAssess systems management that will enhance the efficiency and reliability of systems administrationPerform maintenance activities, upgrades and patchesPlan and participate in disaster recovery tests and exerciseEstablishes and maintains cooperative and productive work relationships with peers and helps to improve processesAbility to work OT or weekends and standby duties RequirementsMinimum qualifications a Degree in ITCandidate with relevant Microsoft certifications in MCITP, MCTS, MVPMust have extensive Wintel Server administration knowledge and experienceAdvantage with working experience from a IT service provider in outsourcing businessMinimum 5 years of relevant working experience in medium/large size environment (>50 servers)Good interpersonal and communication skills with positive attitudes, demonstrates ability to achieve results, excellent customer handling skills, good team playerGood awareness of ITIL standards, process orientedMust have experience in managing VMware, SCCM, SharePoint and Active Directory
Skills Roles & ResponsibilitiesIdentify and analyze the stakeholders involved in the requirement process; prepare and lead requirement gathering activitiesGather, analyze and formalize user business processes & requirements; verify & validate the requirements and document them into functional and non functional specifications.Perform screen mockup and prototype to confirm requirements; understand the project scope and ensure requirements adhere to project scope.Analyze and consider the integration between modules and interfaces with other Read more
systemsReview and identify and resolve conflicting, incomplete and inaccurate requirements; review requirements with stakeholders and seek timely approval.Participate in negotiation of out of scope items.; develop technical design specification and translate technical design into process/program specificationPerform code reviews to ensure team members apply best practices, conform to coding standards and meet specificationPrepare test scenario, test data, capture test result to ensure the quality of the program; perform integration, system and user acceptance testing.Track and resolve all reported defects to closure; analyze and identify root cause and ensure fixes are done and tested before rolling out for retest.Develop training material and prepare documentation including system and user manual required to support the system.Monitor project activities and provide updates to PM on the progress of assigned modules RequirementsTechnical Skills RequiredTechnical qualifications and capabilities include knowledge of one of the following: Language: Java or J2EE or .Net family (VB, ASP, C#) or - Cobol, Database: Oracle or MS SQL or IBM DB2 or IBM Mainframe or Sharepoint or Mobile platforms (IOS, Android) Optional SkillsFurther qualifications and capabilities will be an added advantage but not required (one or more of the following): - Possess initiative and disposition with a strong commitment and orientation towards results and high quality standards - Creative and strong problem solving skills and ability to think out of the box - Team player with strong communication and interpersonal skills - Self motivator with positive attitude and high energy - Customer focused - Proficient in written and spoken English - Technically competent with ability to pick up new technology - Good analytical and design skills - Good SDLC and ITIL experience - Leadership skills with experience managing technical team - Strong presentation, persuasive and negotiation Skills
Skills