Sign in or register for a JobTech account.
Jobs that require

microsoft sql

skill

Responsibilities:
Troubleshoot as level 2/3 issues on Windows laptops, Desktops & Macbook, analyse recurring issue root cuase & create preventive actions
Create automated deployment of Windows & Apple Mac
Automate windows client machine deployment using Intune / Windows MDT /
Configure enterprise range security tools & techniques – Bitlocker encryption Symantec endpoint protection, Data loss prevention and threat protection tools
Design, deploy and manage SCCM infrastructure for pathing, software delivery and compliance
Document technical troubleshooting efforts in ticketing system and Knowledge Management Systems
Advanced troubleshooting of Office 365 tools & Cisco VPN

Required Skills/Qualifications:
Degree in science / technology / engineering
Minimum 4 years of IT experience
Window 7, Windows 10 advanced administration and troubleshooting skills
MCSE with desktop infrastructure / enterprise devices & apps / server infrastructure is an added advantage
Configuring and troubleshooting skills for SCCM deployment and infrastructure, Symantec end point protection, Active Directory GPO, Intune and Office 365
Scripting skills – DOS Batch, PowerShell, VB script or equivalent
Basic knowledge on IIS and SQL server
Interpersonal skills with ability to work with heterogeneous teams

Skills SingaporeAbout Us Civica builds software and provides IT and digital transformation services to support some of the most important organisations in our communities; like schools, libraries, local councils and state agencies. We work with some of the largest health fund providers bringing their services into the digital age. Our products are market leaders, some of them are globally renowned. Our team is proud to work within the sectors Read more
we do, where we make a real difference, contributing to the growth of the societies that we live in and accelerating the digital transformation of the public sector and associated markets. Want to join us and help continue our mission? About The Role Exciting opportunity for a Business Analyst for our Singapore location. You will be responsible for analysing the features and utilisation of new and existing software packages. You will work closely with a number of stakeholders including the Development Team, Testers, Product Managers and internal & external customers. You would also be responsible for development, implementation of online web applications. ResponsibilitiesDevelop a sound understanding of Civica products and their offerings enabling you to become an SME Meet with key stakeholders (internal and external) and elicit requirements for software functionality Formulate suitable designs, meet requirement parameters and validate assumptions with key stakeholders Coding for performance, scalability, maintainability, security, etc Maintain clear documentation of processes and communicate task progress Develop online web applications for internal and external clients About You We are looking for a Business Analyst with experience & commitment to work in a fast-paced environment. You will also have: Minimum of 3-5 years' experience in a web application development. Knowledge and experience in Boolean, T-SQL and SQL Server Reporting Services Experience working in a front end development team coding web applications Ability to work well as part of a team Be self-motivated and a self-starter Able to work productively with minimal supervision Your Benefits At Civica we believe our people are our biggest asset and we pride ourselves on cultivating a supportive and modern working environment; whilst providing you with the tools you need to get the job done. We will offer what you would expect in today's modern work environments: Join a growing and successful business Genuine career development Flexible working conditions What Next? Do we sound like a good match? If so then we would love to hear from you! Please include a cover letter outlining how your experience, aspirations and values are a match, along with your resume and we will take it from there.Civica is an equal opportunity employer and welcomes applications from all sections of the community.
Skills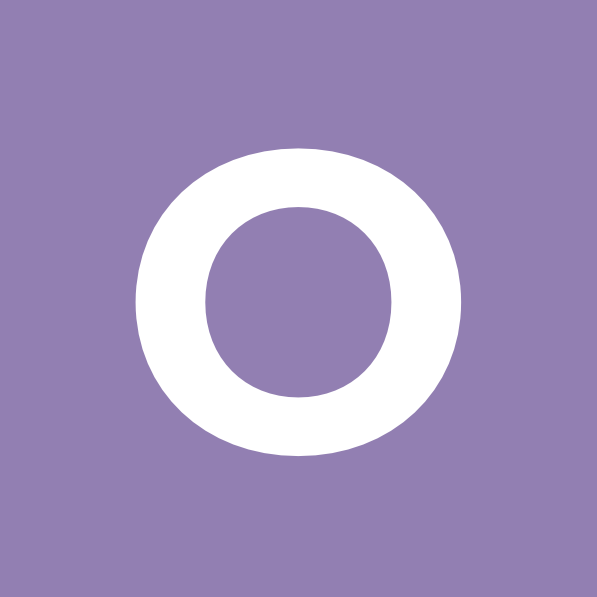 Must have: Developing functionalities to cater for business requirements using Unix/PLSQLDeveloper experience in SQL Server- MustGood knowledge of SQL database- MustProficient with Batch & Power Shell scripting- Good to haveGood knowledge on SSIS & SSRS - ETL transformation & Reporting purposes- Must
Skills Responsibilities:Participate in Project Development.Develop high quality scalable code in timely manner.Support and enhance existing product with new features and functions.Requirements:Diploma / Degree in Computer Science or equivalent (in experience).Minimum 2 years of relevant working experience.Experience in C#, ASP.NET, Visual Studio.Experience in MVC, MS SQL Server, Azure.Familiar with Agile Software Development.Qualified or interested candidates, kindly apply in through emailing your CV to us at: bizhub.jobs3(at)gmail.comTo facilitate faster application processing, Read more
please utilize the email stated and not Apply Now or Send Email links in this website.We regret that only shortlisted candidates would be notified.Bizhub Asia Pte Ltdwww.bizhubasia.comEA No. 08C2822
Skills We've exploded in growth recently and are looking for an aspiring back-end web developer to join our team. You'll be working with the web team to plan & develop our new websites, as well as do the required maintenance works. You'll also be working with our Product and Operations teams to develop in-house solutions to better assist them in achieving their goals. If you've always wanted to sit Read more
on a Secretlab chair, know that you'll be offered one on the first day of work.Requirements· Diploma/Degree in Computer Science or any IT related certificate· Disciplined in approach - able to handle timelines and multiple projects· Both inexperience and experienced personnel welcome.Programming languages· PHP (CodeIgniter, Cake PHP, Laravel, WordPress are a plus)· SQL (MySQL, MS SQL Server)· Shopify (Theme, Liquid, Script, Ruby, and API)· JavaScript (jQuery)· Understand API, webhooks, AJAX· Skills on front-end development is a plus (jQuery, Bootstrap 3)Bonus Requirements· Experience with web design· Experience in web deployment to Linux based servers· Someone who wants to explore new web technologies and apply them in the company​
Skills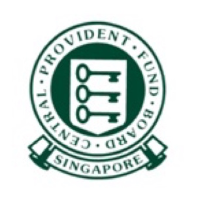 As trustee of the nation's retirement savings, the Central Provident Fund (CPF) Board helps 3.8 million CPF members save for their retirement, healthcare and housing needs. Every CPF Ambassador plays a vital role in helping Singaporeans save for a secure retirement. So long as you have the passion and commitment to serve the public, you will find your niche in our big family.Information TechnologyIT systems form the backbone Read more
of our operations. We are looking for individuals with passion and IT expertise, to help us improve the delivery of our systems and services.The Board's IT systems support a high daily volume of financial transactions for CPF members. In addition to keeping the lights on, the Board also keeps pace with the external environment through innovation in its IT systems.Responsibilities: Review and develop the operating guides for ID and Access control administrationReview IDs, Accesses and Security Settings to comply with policies and standardsEnsure that ID Administrators' actions are being substantiated by approved requestsAssume the audit liaison officer role for Security Administration in gathering and providing accurate audit related artifacts to internal and external auditorsProvide advisory on ID and Access administration controlsRequirements:Minimally 4 years' working experience of information security in a complex IT environmentGood working experience of Security Administration in one or more of the following areas: Mainframe, AS400, Teradata, Active Directory, Privileged ID Management's tool, Identity Governance & Administration's tool, SAP, Windows, Unix, Oracle and MSSQLProject management experience will be advantageousGood communication, influencing and presentation skillsMeticulous, systematic, independent and able to communicate effectively at all levelsCertification in either CISSP, CRISC or CISM will be beneficialSeniority of appointment will commensurate with relevant work experience.
Skills Responsibilities:Participate in Project Development.Develop high quality scalable code in timely manner.Support and enhance existing product with new features and functions.Requirements:Diploma / Degree in Computer Science or equivalent (in experience).Minimum 2 years of relevant working experience.Experience in UI/UX Development on ASP.NET MVC.Experience in C#, ASP.NET, Visual Studio.Experience in MVC, MS SQL Server, Azure.Familiar with Agile Software Development.Qualified or interested candidates, kindly apply in through emailing your CV to us Read more
at: bizhub.jobs3(at)gmail.comTo facilitate faster application processing, please utilize the email stated and not Apply Now or Send Email links in this website.We regret that only shortlisted candidates would be notified.Bizhub Asia Pte Ltdwww.bizhubasia.comEA No. 08C2822
Skills
$4,000 - $6,000 a monthContractThis role involves administering and maintaining Microsoft Windows servers, Linux servers, Apache Tomcat web servers with MySQL and or MSSQL database servers, TCP/IP network administration, administration of IEEE802.11xxx WiFi networks, familiar with IEE802.15 mesh wireless networking and familiar with IEE802.15.4 ZigBee wireless networks.This specific position serves as the key resource for administering and maintaining the IT infrastructure required by SinBerBEST and its associated projects. Read more
This infrastructure will include data collection servers, management and coordination of data analysis software developed by various researchers, and also coordination of the various sensing and control systems that are implemented.The goal of SinBerBEST (Singapore Berkeley Building Efficiency and Sustainability in the Tropics) is to reduce office space energy consumption with in depth use of sensing and modelling technologies. As part of our deliverables, we are to build and configure the various servers needed to measure the environment and ensure that such data are delivered in a timely and reliable manner to the back-end servers, with the data processed and ultimately, with the capability to enable useful visualizations and data outputs for the end-user.In addition, this position needs to be involved in several focussed projects that are being conducted concurrently. For example, one of the ongoing projects involves running social network-based applications on the test bed in order to model and modify energy consumption pattern of the subjects involved, while another project is focussed on wireless control of lighting systems.The successful candidate is expected to be able to administer and maintain the overall IT infrastructure to accomplish the above mentioned goals.ResponsibilitiesInstall, configure, monitor and backup MS Windows servers, Linux servers (primarily Ubuntu) and Apache Tomcat web servers.Administering MySQL databases or Microsoft MSSQL databases.Administering TCP/IP networks.Apply operating system patches and upgrades on a regular basis. Evaluate the impact of patches if needed and advise accordingly.Install new servers and configure hardware, peripherals, services, settings, directories, storage, etc. in accordance with standards and project requirements.Perform regular backup operations, ensuring all required file systems and system data are successfully backed up. Prepare and test recovery procedures. Formulate and recommend backup strategies if needed.Embark and lead on server administration assigned projects to improve the overall administration effort.RequirementsRequires strong working experience in server system administration.Broad knowledge of industry IT best practices.Degree in IT or equivalent in Information technology or computer science with four to five years of working experience in system administration.Requires strong interpersonal skills in order to work with both technical and non-technical staff at various levels throughout the organisation.Must be able to communicate technical information in a clear and concise manner.Good communication and interpersonal skillsMicrosoft or Linux or CISCO certifications are preferable.MS Windows server administration and MS Windows Active Directory experience and LDAP required.Document and propose IT policy objectives.Observe and enforce company IT policies.Desired ExperienceStrong Experience in MS Windows and Linux system administration.Experience in Apache Tomcat Web server administration.TCP/IP network administration experience.Experience with MySQL database and or MS SQL database administration will be an advantage.Working experience of IT security will be a plus.Working experience with Sophos hardware based firewall solutions will be an advantage.ITIL V3 aware.Job Type: ContractSalary: $4,000.00 to $6,000.00 /monthExperience:system administration: 4 years (Preferred)Location:Singapore (Preferred)
Skills

Responsibilities:Develop codes using .NET programming languages on .NET framework, .NET Core, .NET microservice frameworkConstantly review and improve on existing codesDesign, build and maintain efficient codesCo-ordinate and participate in the testing and deployment of applications and systemsCollaborate with business and technical stakeholders to deliver high quality products and servicesMaintains proper documentationJob requirements:Possess a recognized Degree in Computer Science/IT or equivalentMore than 3 years of working experience in .Net development Read more
and project implementationProficient in ASP.NET using C#, HTML5, JSON, XML, jQuery, AJAX and other scripting languagesExperience in Oracle, MS SQL, MySQL and other databasesKnowledge on Web API, MVC, Entity Framework, WCF, RESTful serviceAble to work in a team and with minimum supervision
Skills We've exploded in growth recently and are looking for an aspiring back-end web developer to join our team. You'll be working with the web team to plan & develop our new websites, as well as do the required maintenance works. You'll also be working with our Product and Operations teams to develop in-house solutions to better assist them in achieving their goals. If you've always wanted to sit Read more
on a Secretlab chair, know that you'll be offered one on the first day of work.RequirementsDiploma/Degree in Computer Science or any IT related certificateDisciplined in approach - able to handle timelines and multiple projectsBoth inexperience and experienced personnel welcome.Programming languagesPHP (CodeIgniter, Cake PHP, Laravel, WordPress are a plus)SQL (MySQL, MS SQL Server)Shopify (Theme, Liquid, Script, Ruby, and API)JavaScript (jQuery)Understand API, webhooks, AJAXSkills on front-end development is a plus (jQuery, Bootstrap 3)Bonus RequirementsExperience with web designExperience in web deployment to Linux based serversSomeone who wants to explore new web technologies and apply them in the company
Skills