Sign in or register for a JobTech account.
Jobs that require

microsoft visio

skill Roles & ResponsibilitiesUX & Design LeadWant to be part of an international marketing agency in Singapore that is doing ground breaking work?!WE are on the look out for a UX and Design Lead to work on/with part of a growing multi-disciplinary digital team that is challenged to define and evolve the customer experience across all the clients digital channels and platforms.ROLEThe role consists of three main pillars;Management / Read more
leadershipUX designCreative direction and digital designThe role will be a split of management responsibilities (overseeing mentoring and motivating a team of up to 5 UX Designers and 6 Digital Designers) and leading by example in the creation and delivery of brilliant customer experience focused work. The successful candidate will be part of an agile Product Team and so will be responsible for the 'doing' as well as management and oversight of work.THE TEAMThis team is responsible for the digital commerce transformation of key Business-to-Business (B2B) and Business-to-Consumer (B2C) products across Asia. This can manifest in the creation of their web experiences, e-commerce partnerships (i.e. Lazada or Amazon), marketing automation (MA) campaigns, extremely rich and SEO digital content, online and social advertising campaigns, among other digital initiatives.RESPONSIBILITIESManagement / LeadershipOversight and accountability of all UX and design outputs which have been produced by the team (consisting of approximately 20 multi-disciplinary digital experts, including Content Managers, ScrumMasters, Digital Designers and UX Designers).Constantly challenge and raise the standard of UX, design and creativity within the teamThe line management of up to 5 UX Designers and 6 Digital DesignersAbility to inspire and motivate junior team membersProvide quarterly CPD (Continuing Professional Development) mapping and training sessions for all UX Designers and Digital DesignersAbility to switch gears quickly and work on multiple projects at onceOn board and coach other team members in customer experience to ensure a holistic user experienceUX Strategy, Design, Mapping and ExecutionLead and enhance the UX pillar of the digital teamExecute and participate in Lean-Agile UX methods to deliver customer validated designs in quick cycles of iterationLead and participate in UX Research to validate or capture customer needsUse primary and secondary research and analysis methods, including Lean UX, moderated and unmoderated usability or optimisation studies to define best in class customer experiences across all client channelsCreate wireframes, flows, functional specs and prototypesConduct competitive analysis, product, market and competitor research and concisely communicate key findings in suitable documentationIdentify optimisation opportunities, through analytics and other data sources, of recently published online experiencesResearch and develop marketing automation (MA) user flows and decision tress (developing campaign architecture to plan engaging, targeted and optimised MA campaigns).Respectfully challenge assumptions and engage other team members in dialogue to resolve issues and push user centric thinkingDesignAccountable for all creative and design work released by the team and in particular to improve campaign creativity, embracing the latest digital trends and design thinkingResponsible for the continual improvement of design and creative standards within the teamUnderstands the different styles of B2B and B2C designWork with a Creative Director (based remotely in London) to review design briefs, interrogate and define the underlying strategy and resulting art work have not only delivered against the brief but maximised its creative potential RequirementsRequired Qualifications and experience:Bachelor degree, in related field, Human Factors/Human Computer Interaction, Library Sciences, Cognitive Science or Technical Communications preferredMinimum of 5 years combined experience as an Information Architect / UX Designer and Digital Designer / Creative DirectorMinimum 3 years' experience with Axure, Omnigraffle or Visio, Axure preferredPreferred Qualifications and experience:Practical Agile Scrum (or similar agile methodology) experienceMinimum 1 years' experience in Oracle Eloqua or similar marketing automation (MA) equivalentExperience in the line management and mentorship of junior team membersWorking knowledge of HTML, CSS, Excel and SalesforceExperience utilising online user testing & optimization tools, such as UserZoom, Userlytics, Loop11, OptimizelyApply now while this role is FRESH!EA11C4388R1442572
Skills Roles & Responsibilities• Responsible for managing and supporting AP HUB PMO for various programs. • This position requires experience in operations support, business requirements development, extensive project management skills and exposure to payment systems. • The role will require extensive interaction across multiple cross-functional areas, such as Digital Product Development, Innovations, Strategic Partnerships, Account Management, Implementation, Customer Support Services and Product Sales. • Be a strategic advisor to Read more
the internal and external stakeholders to help strategize the long term and short terms goals of the business • Communicate risks clearly to the stakeholders, identify impact and suggest mitigation plan. This includes escalation support, program expertise, research and analysis for production issues, and overall program operational performance from a business perspective. • The ability to analyze both quantitative and qualitative issues and opportunities in parallel, synthesize this information into key points and priorities, and make recommendations to management will be key to driving this operational excellence. • Responsibilities will include program oversight and governance, audit support, and controls, compliance with program management methodologies and best practices. • The position requires an experienced program management professional with the right mix of relevant experience and skills, an ability to flex between the strategic and tactical. • Collaborate with program teams to maintain and store meticulous records of project artifacts, issues, risks, decisions, and schedules, etc., ensuring each program is prepared for audits by external or internal auditors at any time. • Serve as an escalation point on program management practices for program and project managers, product owners, and development managers, purchase requisitions, risks or issue management, etc.Requirements• 8-10 years of proven successful experience proactively driving results that exceed objectives with little managerial oversight. • BA/BS degree is required with preference for degrees in Computer Science, Engineering, Business or related fields. MS/MBA is a plus. • Advanced proficiency in the use of Microsoft Office tools (Word, Excel, PowerPoint, Visio, and SharePoint) required. • Highly developed analytical, strategic-thinking, problem-solving, and organizational skills as well as the ability to adapt quickly to changing priorities, assignments, and roles. • Excellent verbal communication, presentation, collaboration and teamwork skills with demonstrated ability to gain trust, secure buy-in and influence change at all levels. An ability to influence without direct authority, as well as demonstrate an appropriate level of assertiveness, is critical. • Demonstrated ability to thrive in a team-based environment that is fast-paced, rapidly changing, and service-oriented. Demonstrated commitment to ongoing professional development, learning new skills, and taking on new challenges • The Program manager must be self-motivated, able to communicate effectively across functional and hierarchical lines, to complete analysis and support functions of their projects, and have strong technical background. • Self-starter with a passion to drive results, with ownership, accountability, and a spirit to succeed. • Ability to manage multiple projects, with proven leadership success over a wide variety of functional business problems. • Skilled analytical thinker with the ability to identify, prioritize, and resolve various complex production issues. • Strong team player, able to work independently, quick learner, customer service focused, resourceful, results oriented, and able to build consensus, detail oriented and excellent follow through. • Proven ability to service and support a range of internal and external customers, often in parallel and within a shifting set of priorities. • Broad and in-depth knowledge and experience in project management. Strong process orientation; solid understanding of project management techniques, methodologies and best practices. • Ability to influence without direct authority to achieve necessary goals. • Strong interpersonal and communication skills
Skills Product Manager (Computer Vision) | Based in Singapore ADVANCE.AI is a data-driven financial technology company with multiple offices in the APAC region. In our quest to build a better financial world, one of our key goals is to revolutionize the credit system by creating a more holistic, accurate, and democratic alternative to existing credit scoring methods. Combining the best domain knowledge in big data, artificial intelligence, and credit rating technology, Read more
ADVANCE.AI brings the next generation of data centric platforms to transform the financial service industry in Asia. Our core product offerings include credit scoring, anti-fraud detection, facial recognition, and AI as a Service. Advance.AI is built and backed by experienced and successful entrepreneurs and investors in Singapore, China, and US who are from top-tier schools like Stanford, CMU, UIUC, Tsinghua, Fudan, SJTU, NUS, and NTU with rich industrial experiences from Goldman Sachs, Farallon Capital, Two Sigma, Amazon, Accenture, Tencent, Baidu, and HSBC.  We're looking for a Product Manager (Computer Vision) to join our high performing team. If you're looking to be a part of a team who tackle real-world financial problems, Advance.AI might just be the place for you! Work alongside world-class talent and join us as we use sophisticated data and analytics to make a change in the financial world. Job Responsibilities  · Responsible for the Computer Vision products (OCR and face recognition) on both PC and Mobile Apps starting from product planning, application design, to implementation · Responsible for product design, preparing PRD (product requirement document), and improving product features continuously · Liasie with the R&D and business team to ensure smooth progression for the project · Conducting research on the market operations mechanism and competitive analysis for the Computer Vision industry for products such as OCR and face recognition · Regularly consolidating data and report on the progress of the project and product performance  · Assisting in the product operations and promotion, collecting and analysing market response, and continuously improving the products and user experience through qualitative and quantitative analysis Job Requirements · Bachelor's Degree in Computer Science or any relevant discipline · At least 2 years of experience in the Internet / technology industry · Proficiency in Axure, Visio, PS, or other relevant application, with experience in product design for both Web and Mobile App · Extensive knowledge in user interaction (UI) design and user experience (UX), with basic knowledge of technical principles · Experience in OCR, face recognition, security monitoring, and smart city projects is an added advantage
Skills Roles & ResponsibilitiesEvaluates current business processes, identify gaps, and develop and implement solutions in the planning processes.Develops and prioritize assignment to complete in a timely manner with minimal direction.Performs operational work related to the systems and continues to increase technical knowledge thru formal & informal learning.Engages in global team discussion for process alignment and support the team in decision making.Ensures operational alignment with production plan and KPI's.Supports company Read more
goals of continuous improvement and operational excellence thru active participation on opportunities identification and cross-functional improvement projects.Develops a strong understanding of data resources and utilize demographic and analytical tools to makes decisions and resolve complex problems. RequirementsEngineering Degree in relevant discipline preferably Mechanical / Electrical/ Electronics / Chemical Engineering / Supply Chain Management.Working knowledge in Lean techniques and Process Improvement tools.Oracle knowledge will be an added advantage.Good Microsoft Excel, Microsoft PowerPoint and Microsoft Visio skills.Good communications skills, ability to work with others while effectively handling internal work pressures, drives for results.
Skills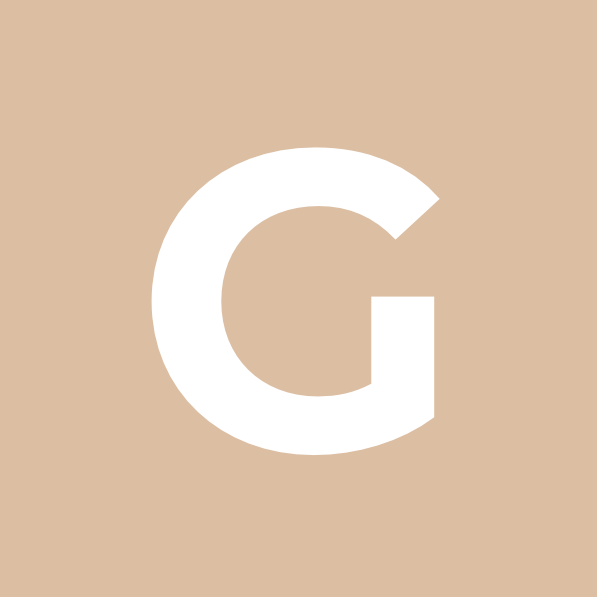 The Network and Security Manager will be responsible for the day-to-day APAC Network and Security Operations.This individual will be the primary lead and main point of contact for all APAC offices for issues related to network, Security, voice and telecom services.A large and important part of this person's responsibility will be to ensure 100% reliability of these services for manufacturing plant located in Singapore along with delivering strong Read more
service quality to the other sites offices in India, China, Japan, Taiwan.Responsibilities: Managing a team of network & security engineers, technicians in the delivery of network, security,voice, video services Conduct strategic planning to deliver 100% reliability of Network & Security services for APAC Region Responsible for the overall performance, availability and security of the APAC Network & Security infrastructureIdentify and correct issues proactively that can result in failures in network.Drive planning tostabilize and improve service deliveryLead in the effort to collaborate across Regions (US and EMEA) and establish strong partnerships with counterparts in US & EMEA. Work closely with Data Center Operations, Service Desk, End User Computing, Business Management, Geographic Leadsto drive excellence and apply best IT practices across the APAC footprint Represent team in Daily Operations Meetings when needed to review Integrated Manufacturing Information Technology (IMIT) initiatives or review service outages, if necessary Work globally across various cultures to deliver on solutions in a timely manner Conduct strategic analysis of existing, new and evolving Network & Security technologies Perform incident management of Network & Security incidents in accordance with company policy Provide subject matter expertise to IT Compliance during IT internal and external audits Develop minimum standards and baselines to define required security controls and settings on all servers, commercial applications, and networks Assess security risks to the corporation's information and communications systems Ability to research and understand the latest vulnerabilities and threats and direct team to mitigate the risk Experience in managing Cisco Switches,Checkpoint, PA, Cisco firewalls and IPS devicesFamiliar with Proxy and DLP systems.Knowledge with Bluecoat Proxies and DLP. Host and facilitate ongoing internal, as well as global, staff meetings to ensure consistent communication to upper management. Excellent TCP/IP networking skills with good experience in managing large Cisco network infrastructure Knowledge of vulnerability scanning or other equivalent commercial tool Ability to develop, describe and communicate Security Baselines and Policies Customer facing skills are highly required Ability to design, manage Network & Security SolutionsPerform capacity planning for Network & Security solutionQualifications:Required Qualifications Bachelor degree preferred in Computer Science, Information Systems or equivalent field of study8 - 10 years experience in Network & Security operations with minimum 4 years leading teams Must have experience working in a global team General knowledge of CUCM (Cisco Unified communications manager) General knowledge of Polycom & Cisco video conferencing General knowledge of Layer 2 & 3 Networking Concepts General knowledge of a telecom and backbone network infrastructure (i.e., local & long distance Telco's, Telco products, QoS, Routing etc.). Demonstrated experience in integration, planning, coordination, and facilitating network information system related activities such as upgrade of hardware and software, and implementation of internet and intranet sites Experience managing Cisco and other network monitoring products Strong awareness of Security technologies and products Must possess excellent interpersonal skills to relate to management, business customers, vendors and the technical IT teamExperience and understanding of IT infrastructure services that include LAN's, WAN's, telecommunicationsExperience in using all office products, especially Visio, MS Project, PowerPoint, Excel and Word.Project Management experience for handing large network & Security refresh projects Good communication skills, both written and verbal, and excellent presentation skillsDemonstrated strong work ethic and commitment to professional continuous developmentAble to direct resources that do not directly work for the incumbent Very much a self-starter as the job will be interrupt driven Able to manage vendors in terms of problem tracking, quality, deliverables, timely responses Clear thinker, able to perform under pressure Good attention to detail Strong team playerVery strong negotiating skillsCalm, and even tempered in handling stressful situations that require composure Experience in Manufacturing, in particular, Semiconductor Experience in project managing technology implementations Experience working as a network or security engineerCISSP, CISM, CCIE, CCNA, CCNP Certification is preferred but not mandatory
Skills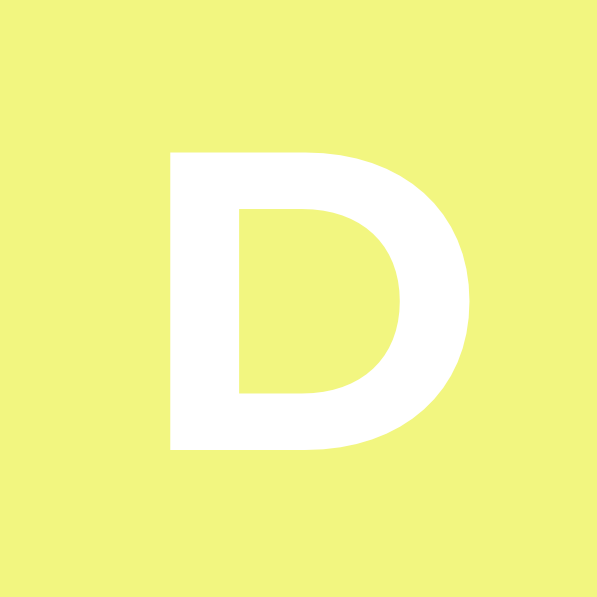 Roles & ResponsibilitiesBusiness FunctionGroup Technology and Operations (T&O) enables and empowers the bank with an efficient, nimble and resilient infrastructure through a strategic focus on productivity, quality & control, technology, people capability and innovation. In Group T&O, we manage the majority of the Bank's operational processes and inspire to delight our business partners through our multiple banking delivery channels.ResponsibilitiesRe-engineer the end-to-end processAnalyze and document the business requirementsReview functional Read more
specificationsManage UATCreates and executes project work plans and revises as appropriate to meet changing needs and requirements.Effectively apply project management methodology and enforces project standards.Work closely with regional teams and country teams to ensure timely delivery of projectRequirementsRequirementsAt least 3 year experience in systems development and / or business process improvement initiatives. Preferably with project life cycle experience in Financial Services Industry in the following areas:Consumer Banking OperationsCustomer CentreDegree in any discipline.Agile certified.Excellent oral and written communication skillsGood, sound knowledge of banking and technologyGood teamwork and inter-relationship skillsOrganised and systematicProven analytical skillsWell versed in MS Office: Word, Project, Excel, Visio and PowerPoint.General appreciation of system development life cycleChange management experience
Skills Roles & Responsibilities- Great career progression opportunity - Enjoy working in a fast paced environment - Familiar with SAP (MM) moduleOur client is a leading FMCG multinational based in Singapore. They are currently looking for a Regional Master Data Specialist to join their expanding team.You will manage the APAC product database by ensuring the availability and reliability of products information. Your responsibilities include day to day activities such Read more
as creation, amendment and maintenance of data for internal stakeholders, vendors and customers. You will update products information during their whole lifecycle by following the internal and external codification norms. You will be involved in weekly/ monthly review of the master data and update when necessary. RequirementsYou ideally have 2 to 5 years' experience in managing master data/ product database. You are familiar with SAP (MM) module and MS Excel/ Visio. You are capable of understanding the importance of data integrity and accurate reflection of data. You enjoy embracing changes and interacting with stakeholders (internal/ external).To apply, please submit your resume to Shangari Manoharan at [Click Here to Email Your Resume], quoting the job title and reference number SH14719. Due to the anticipated overwhelming responses, we regret that only successfully shortlisted applicants will be contacted.Registration No: R1874201Licence No: 16S8060
Skills

Roles & Responsibilities4+ years experience in information technology/computer science background2+ years experience in a technical operations role (ITIL)Working knowledge of Informatica 8.5, 9.6,10.2, Oracle Exadata, Cognos, Tableau and SAS.Working knowledge on Bigdata environment is added advantageGood Knowledge of Data Warehouse architecture, migration projects and Data Integration concepts.Proficient in Microsoft Office products, MS Project, and VisioManaging, organizing, and prioritizing multiple tasks and responsibilities.Excellent communication skills, both verbal and writtenComfortable Read more
working with all project stakeholders (business users, architects, project managers, business analysts, developers, test analysts, production support team)Telecom industry with CRM, Billing experience is strongly desired.Amdocs/Kennan product knowledge is added advantageRequirementsMust have completed Bachelor's Degree
Skills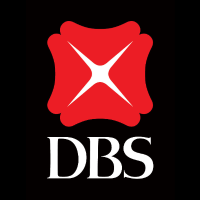 Business Functionsroup Technology and Operations (T&O) enables and empowers thebank with an efficient, nimble and resilient infrastructure through astrategic focus on productivity, quality & control, technology, peoplecapability and innovation. In Group T&O, we manage the majority of theBank's operational processes and inspire to delight our business partnersthrough our multiple banking delivery channels.Responsibilities Re-engineer the end-to-end processAnalyze and document the business RequirementsReview functional specificationsManage UATCreates and executes project work Read more
plans and revises as appropriate to meet changing needs and Requirements.Effectively apply project management methodology and enforces project standards.Work closely with regional teams and country teams to ensure timely delivery of projectRequirementsAt least 3 year experience in systems development and / or business process improvement initiatives. Preferably with project life cycle experience in Financial Services Industry in the following areas\:Consumer Banking OperationsCustomer CentreDegree in any discipline.Agile certified.Excellent oral and written communication skillsGood, sound knowledge of banking and technologyGood teamwork and inter-relationship skillsOrganised and systematicProven analytical skillsWell versed in MS Office\: Word, Project, Excel, Visio and PowerPoint.General appreciation of system development life cycleChange management experienceApply NowWe offer a competitive salary and benefits package and the professional advantages of a dynamic environment that supports your development and recognises your achievements.
Skills
/br>APAC TTS Tech GPPSP Functional Delivery LeadAPAC TTS Tech GPPSP Functional Delivery LeadPrimary Location: Singapore,Singapore,Singapore Education: Bachelor's Degree Job Function: Technology Schedule: Full-time Shift: Day Job Employee Status: Regular Travel Time: No Job ID: 19000863Description Business Overview: Citi's Treasury and Trade Solutions group is built on the power of our network. We have offices in 101 countries, servicing clients in 160 countries, transacting on over 140 currencies, servicing Read more
81% of the Global Fortune 500 companies and processing over 3 trillion dollars a day in payments. Application / Team Overview: Within Treasury and Trade Solutions group, Cash Management practice of APAC region offers various Payments and Receivables products to large corporations and governments for their various needs such as salary payments, supplier payments, mutual funds dividends, insurance premium payments etc. P&R group's strategic objective is to provide best in class and innovative products to its clients to serve them for their growth and multinational aspirations. Role Description:Responsible for interacting with the business, technology teams, partner systems and regulatory bodies in APC to understand business functionality / requirementsResponsible to handle implementation of GPPSP product across countriesCapable of knowledge gathering / reverse engineering existing functionality of application platforms through interaction with users and technical teams Effectively documenting functionality and requirements for use by technology teamsStrong expertise in GPPSP product with product configuration and solution design capabilitiesStrong experience in working with various payment schemes and messaging formats, preferably ISO 20022, 8583, SWIFT etc.Strong experience in working in transaction banking in payment space like Cross Border, RTGS, ACH, GIRO etc.Communicating functionality and requirements effectively to development teams Lead / support functional design preparation and review with technology teams Assist testing teams in preparation and reviews of functional test scenariosExperience in delivering Solution Design, Process flows, UI wireframesProvides all required status updates to project team, users, and various levels of management as appropriateQualifications Qualifications:Bachelor's Degree Minimum 8-10 years of proven project experienceMinimum of 6 years of experience as a business analyst in Payments domainKnowledge of APAC Payment schemes is a significant plus Experien ce with Payments & Receivables applications and Payments Product P rocesses would be advantageous Must have extensive experience in Microsoft tools, i.e., Word, Excel, PowerPoint, Visio and SharePoint Knowledge of database concepts, PL/SQLExperience with SDLC methodologies and structured systems analysis and design Excellent documentation skills in preparing business requirement, functional specs/design, use case and functional flow documentsTechnical / Functional Proficiency:Excellent organization skills, attention to detail, and ability to multi-taskExperience in Financial industry i.e. Payment, Receivables, Wholesale Banking etc. Demonstrated sense of responsibility and capability to deliver quicklyExperience in working on a large-scale global project Relationship builder and team playerLeadership Skills: Excellent organization skills, attention to detail, and ability to multi-taskGood analytical and business skills Demonstrated sense of responsibility and capability to deliver quicklyExcellent communication skills. Clearly articulating and documenting technical and functional specifications is a key requirement.Proactive problem-solverRelationship builder and team playerNegotiation, difficult conversation management and prioritization skills Flexibility to handle multiple complex projects and changing priorities E xcellent verbal, written and interpersonal communication skills
Skills