Sign in or register for a JobTech account.
Jobs that require

microsoft windows os

skill
Responsibilities: Design and develop windows based applications according to the functional and technical requirements. Collaborate with business and other departments to deliver high quality solution. Provide support and enhancement to the existing applications. Adhere to the coding standards and agile software development process. Perform unit testing based on the test plans and test cases.
Skills
Responsibilities: Design and develop windows based applications according to the functional and technical requirements. Collaborate with business and other departments to deliver high quality solution. Provide support and enhancement to the existing applications. Adhere to the coding standards and agile software development process. Perform unit testing based on the test plans and test cases.
Skills
Responsibilities: Design and develop windows based applications according to the functional and technical requirements. Collaborate with business and other departments to deliver high quality solution. Provide support and enhancement to the existing applications. Adhere to the coding standards and agile software development process. Perform unit testing based on the test plans and test cases.
Skills
Assist senior engineer in project distributions and rollout
Design, plan and engineer different network platforms and systems to meet product specification and operational requirements
Support and co-operate with operation team in daily operations on production platforms with focus in ASEAN region
Provide support in maintaining internal system and serves, IT support to colleagues and carry out IT policies in ASEAN offices
Assist in inventory control of networking and IT assets in accordance with company policy
Follow up customer complaints and enquires with Customer Services and Sales

Requirements:
Degree Holder in Computer/ Electronic Engineering / Telecommunication or related disciplines
Min 3 years solid experience in ISP network planning and installation, data center operations, customer technical support in telecommunications field
Hands-on experience on Router (including Cisco), LAN Switch, VPN gateway
Experience in installation and supporting of UNIX/Linux server. Familiar with Microsoft Windows platform an advantage
Good knowledge of TCP/IP, MPLS/VPN, SONET/SDH, Broadband technologies, Internet, Web, DNS, Email, MRTG and Network Monitoring tools
Holder of transmission/data equipment certified qualification (e.g. Sun Certified Admin, JNCIA, CCNA, CCNP)
Knowledge in system monitoring and backup tools
Able to solve problems independently, good interpersonal skills and able to work under pressure
Standby duty and travelling are required
Interested canidates who wish to apply, please send us your updated resume to jeffn@gemini.sg
We regret only shortlisted candidates will be notififed.
EA 12C5083
Skills Reporting to the Vice President of Information Technology, Asia Pacific (APAC), the incumbent is responsible for the formulation, implementation and maintenance of governance framework and Technology Information Security Policies and standards. Demonstrate expert knowledge and understanding of Information security principles, general IT controls (e.g., business continuity and change management) Demonstrate expertise in network security issues, firewall concepts, network security architecture Hands-on knowledge of information security technologies such Read more
as anti-malware controls, data-loss prevention, intrusion detection/prevention, security information and event management Expertise in managing cybersecurity risks and related response teams, such as Computer Incident Response Teams Expertise in specific security issues around Windows, Linux, cloud platforms, and risk and vulnerability management Excellent written communication skills, with a focus on communicating the business impact of technically complex issues Responsibilities General Management Assess risks to IT. systems' availability, integrity, and confidentiality to ensure security and service continuity Manage and maintain information security controls and strategies Manage compliance with security policies to maintain information assurance and integrity Perform or participate in security risk assessments, business impact analyses, and application accreditation assessments Recommend security improvements to optimize security controls. Validates systems design to ensure security policy and strategy compliance Investigate breaches of security to identify system vulnerabilities Identify industry best practices, standards, methods, tools, and applications to optimize the organization business risk management Responsible for the establishment of the Asia Pacific Region's security strategic direction and roadmap Risk Management, Audit & Compliance Work closely with and support the Compliance and IT leadership to maintain the Information Security Management Program for the APAC region Coordinate, develop and maintain information security policies, standards, and procedures and manage the maintenance of revisions and updates Monitor the effectiveness of the InfoSec and regulatory compliance initiatives Job Requirements                 Bachelor's Degree in Information or Cyber Security, Computer Science, Information Systems, or related field Possess one or more Information Security Certifications (CISSP, CISM, HCISPP, CGEIT, CRISC, CISA, GCCC etc) 3 or more years of experience with a broad range of exposure to InfoSec aspects, including security controls, standards, general business planning, systems analysis, system development, maintenance, and application development Demonstrates comprehensive knowledge and understanding of Information security principles, general and IT controls (e.g., access controls, risk management, change management), related security policies and procedures Understanding of networking and communication protocols including WANs, LANs, Internet, VPN, protocols such as TCP/IP and their impact on information security Strong verbal and written communication skills, ability to communicate in Mandarin will be considered an added advantage (to liaise with internal and external stakeholder based in Asia Pacific) Superior analytical and problem-solving capabilities Highly analytical skills with excellent strategic thinking ability in decision making, planning and organization  
Skills
Key Responsibilities Further development of in-house portfolio simulation application (new features & bug fixes) Preparation of user documentation and support of existing users Assist in international roll-out within the Allianz Group Analysis of investment strategies using the tool Key Requirements/Skills 1. Programming experience Expert level experience in C# development Development of user-facing Windows Apps and server-side code Development tools: Visual Studio 2017, .NET Framework and SVN Read more
Database development: SQL server or Oracle Development of web services: IIS, C# web services Performance optimization: profiling 2. Investment knowledge Competencies in financial modeling required: fixed income, equity and derivative asset classes and their valuation Prior experience designing portfolio simulation tools would be a plus Prior knowledge of libraries would be a plus, e.g. Quantlib, numerical libraries or linear/non-linear optimization Basic understanding of investment management, ideally with knowledge on portfolio construction and asset-liability management Basic understanding of investment accounting would be a plus 3. Communication & process knowledge Clear communicator and team player Comfortable presenting and discussing complex topics in simple terms Experience coding in a team Experience working in the asset management or investment industry SCRUM knowledge would be a plus
Skills Roles & ResponsibilitiesCyber Security Consultant (5 days, Orchard, $5000)Job ResponsibilitiesDevelopment of company's Cyber or IT Security frame workDesign and implement the architecture of security and it meets the business requirementsCreate and draft the job scope for IT Security projectsWork with infrastructure teams closely and provide instructions and advisory to improve the IT application infrastructure include but not limited (Computing, Messaging, Networking and Server)Prepare and conduct presentation for various Read more
projectsAble to proof of concept on IT Security and endpoint related solutionAd-hoc assignments assigned by the managementRequirementsRequirementsMinimum Degree/Diploma in Computer Science, Engineering or IT with at least 3 years of experience as Security Analyst/ in relevant industriesPossess knowledge in Networking and Servers(Windows and Linux)Possess CEH/ECSA/CISSP/ECSA/CompTIA Security+ certification will be an added advantageWorking hours: 9am - 6pm, Mondays to FridaysSalary range: $5000We thank you for your interest in this position, applicants with relevant experience please send Microsoft word resume with expected salary to[Click Here to Email Your Resume]for faster processing, alternatively, please visit https://www.facebook.com/MachspeedHR for more jobs available, thank you.You may also call +6563362530 (Look for BingCheng) to find out moreThank you very much.Agency License No. 12C6200EA Registration No: R1437671
Skills $1,800 - $2,600 a monthJob Summary: Salary: S$1800 – S$2600Working Hours: Rotating ShiftWorking location: East SingaporeKey Responsibilities: Conducts daily routine pre-flight inspection including servicing prior to aircraft departure.Performed daily and weekly Transit checks of aircraft including repair/ rectification if necessary.Review the cabin maintenance logbook and Aircraft maintenance logbook and rectify minor defect or malfunction recorded by flight/ cabin crew and maintain records of all actions taken. Ensure general Read more
working condition and security of all cabin equipment including serviceability of all emergency and demo equipment.Accomplishment of customer's aircraft's maintenance checks, check, inspection, repair, modification, and testing safety, demonstration, emergency and loose equipment, removal/ installation, repair, overhaul, modification, and refurbishment of all aircraft seats.Carry out maintenance and functional checks of cabin equipment and associated components in accordance with the company's standard procedures, manuals, and manufacturer's specification to ensure its serviceability condition and attachment security for passenger's comfort and safety. ( eg - main wheel assembly, tyres, brake assembly, passenger seats, side bin, overhead bins, sidewall, ceiling panels, carpets, seat covers, passenger and cockpit windows etc.)Performs routine checks and works specified in the work sheet and work cards, and its corresponding corrective action or parts/unit replacement and modification. Accomplishes rectification of flight remarks, hold items list (HIL), and non-routine cards, consistent with the quality standards set by the company, customers aircraft manufacturers specification.Assist Engineers in performing replacement, repair and modification of aircraft/ engine systems and components.Execute the proper procedure in the refuelling the aircraft.Ensure cleanliness of the aircraft including cabin, passenger seats, and cargo compartment.Requirement: Minimum Diploma in engineering, preferably in Aerospace or a bachelor's degree in a recognised institutionAt least 3 years of working experience as an avionics technician in the aviation industry, excluding OJT, position as a helper mechanic or junior mechanicExcellent analytical, interpersonal, communication and problem-solving skillsMechanically and electrically trained on Aircraft systemsProficiency in the English language (Read, Write, Speak)Possess a valid Aircraft Mechanic License (as proof of vocation)Interested applicant please include the following details in your resume: -(1) Profile Photo(2) Expected & Last drawn salary(3) Contact no(4) Qualification(5) Working experience(6) Reason of leaving past employment(7) Availability dateThank you for your application. We regret that only shortlisted candidates will be notified.Job Type: Full-timeSalary: $1,800.00 to $2,600.00 /monthExperience:Aircraft Maintenance: 1 year (Preferred)
Skills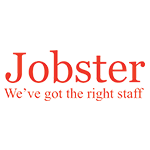 Working hours: Monday to Friday, 830 to 6 Working location: HQ - Yio Chu Kang MRT (will be assigned to projects nearest to your residential area) Permanent and Direct position role with the hiring companyResponsibilities:Server administration & support Provide administrative support for server infrastructure related work. Provide 2nd and 3rd level support and incident/service request according to escalation matrix. Provide coordination for Data Centre facility works or other Read more
relevant task. Provide the necessary report(s) with accuracy during the stipulated time frame. Systems monitoring & management Perform systems monitoring using centralised management tools. Ensure availability of Data Centre services through performance monitoring and fine-tuning of monitoring parameters. Handling Microsoft Windows Operating System and Symantec NetBackup or equivalent. Monitor backup job status and perform backup administration. Perform software distribution/system patching and generate patch status reportsRequirements:1-2 years of relevant experiences Min Diploma holder Experience and knowledge in handling any of the following skill sets: - EMC storage - Vmware - Back up - WintelInterested applicants please email your resume in MS word format to: [Click Here to Email Your Resume]. Please include the position applied for and Job Code (J11) in the subject header. *We regret to inform that only shortlisted candidate will be notified*
Skills

Roles & ResponsibilitiesYou will work as part of Singapore Development Centre and be responsible for developing various software products and applications on Windows platform.Involve in complete product lifecycle from detail specification to verification & validation, documentation and maintenance.Responsible for design and development of multi-tier software systems in C++Work closely with the team leaders, architect and related software development membersCommitment to accuracy and quality while meeting goals and deadlines Read more
RequirementsExperiences (Must Have):Minimum 2 years software use cases and design experience.Minimum 2 years recent working experience in C++ programming using Object Oriented methodology(Diploma holders, please add 3 years working experience to above criteria.)Knowledge / Skills (Nice to have):COM, ATL, MFC or ActiveX programming.MS SQL Server DB programming.XML knowledge.Client-server programming.Understanding of basic multi-threading and asynchronous operations involving User Interface.Debug/investigate efficiently and explain technical root cause and propose one or more solutions.Knowledge of Unit test & Refactoring.Ability to create test cases by analyzing the execution paths of code.Develop using Iterative or Agile methodologies.Design using UML or experienced using Design Patterns.Develop using MS Visual Studio IDE.Good knowledge in Industrial Automation, Control and Instrumentation.Experience in Process Automation software development or any engineering application software development.Experience in field communication protocols (e.g. FF, HART, PROFIBUS) or network protocols.Experience in field device integration technologies (e.g. FDT/DTM, FDI, OPC UA).
Skills