Sign in or register for a JobTech account.
Jobs that require

mobile application development

skill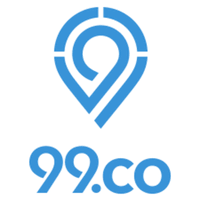 99.co is seeking an Android Engineer who has a strong experience in developing applications on Android using Android SDK. Your focus will be the development of Android application and their integration with backend services.

As an Android Engineer, you will be responsible for implementing new features from scratch and participating in product decisions for 99.co, work with our creative team to execute pixel perfect designs. You will also be required to track down and resolve issues, improve the stability and performance of the app and keep up with the latest SDK, devices, tools and conventions.

If you're interested in working with a team of passionate people to inspire a change in the real estate and proptech landscape, we would like to hear more from you!

What you will do:
Design and develop advanced applications for the Android platform
Partner with cross-functional teams to define, design, and ship new features
Work with outside data sources and APIs
Unit-test code for robustness, including edge cases, usability, and general reliability
Understand business requirements and translate them into technical requirements
Collaborate with others on bug fixing and improving application performance
Contribute to architectural upgrades and refactoring
Continuously discover, evaluate, and implement new technologies to maximise development efficiency

What you have/are/will be:
BS or MS in Computer Science or a related technical discipline preferred but not required. Equivalent practical experience is a reasonable substitute.
Passionate about creating mobile development as a whole
Deep understanding of Android NDK (Java and Android NDK)
Deep understanding of Android Programming with Android SDK
Proficient in Java (Kotlin is a +)
Experience in backend development is a +; in scalable mobile app structure is a ++
Familiarity with Android libraries such as Retrofit, Glide, Mockito, Espresso, Realm, Butterknife, Sqlite, Otto, Pusher is a +++
Strong UX/UI design exposure and experience in making apps work intuitively and with pixel perfect interfaces
Familiar with mobile software lifecycle development and architecture (MVVM)
Good interpersonal communications skills
Multi-threading and memory management knowledge and understanding of caching mechanisms
Detail-oriented or someone who reads everything and will paste an html peace character somewhere in your application ;)
Skills

Job Description Only applications through our website (https://sg.firstcodeacademy.com/en/careers) will be considered. About First CodeFirst Code Academy is empowering Asia's next generation to become creators of technology through teaching kids from age 4 to 18 about programming, design and entrepreneurship. Since 2013, we have taught 10,000+ students in various Asian cities and we continue to expand our global presence. We believe that it takes a team to build something Read more
big; if you have a love for technology and want to make a meaningful impact in next generation's education, join us now!About the RoleWe are looking for students who are passionate about software engineering, have experience in tutoring pre-teens or teens (other subjects are okay too), and have an entrepreneurial & startup mindset.Why teach with us?This unique opportunity allows you to:Learn: Apply and deepen software development and computer science knowledge to solve problems in communityTeach: Shape young minds and inspire teenagers to solve problems using technologyBuild: Be part of a fast-growing organization and lead an expanding instructional team"Coding + Children = My passion. First Code Academy has impacted me in such a positive manner that just two months of my time here has helped me discover this. As an instructor, I get to play with robots and learn new technology everyday and then try to pass over the skill sets to the kids. Watching them use their boundless imagination put to the test creating new apps and websites stuns me every single time and has made me realise how much potential lies within each and every child to use coding to change the world. It has been a great experience for me working (having fun) at FCA, interacting with the kids on a daily basis and learning from them as well. The environment set up for them at FCA is absolutely brilliant - they are given full authority to build whatever they want and use failure as a stepping stone to success which lines with our motto - "Done is better than perfect.""- Kowshik, Instructor, 2016Statistics (2015-2017 Internship)625 students applied198 were interviewed45 hired13 universities9 countriesTraining ProgramClassroom quality is our top priority. All interns have to go through a comprehensive training program designed collaboratively by First Code lead instructors and professional educators. Through our program, each intern instructor picks up design philosophy of our programs, teaching strategies, classroom management strategies, and last but not least, technical concepts.The entire program includes group discussion, self-study, lecture, activity, mock teaching, and shadowing in actual classrooms. The sessions will be hosted at the beginning of the internship program, and each intern instructor is expected to complete all the sessions.REQUIREMENTSYou are eager to shape the skills and minds of our next generation.You love to learn and expand knowledge in engineering and computer science.You are open minded and question the status quo.You have strong interest in software engineering, from mobile app development, to web programming, to hardware programming.You are fluent in one or more programming languages.You have previous engineering teaching experience, through a course, team training, etc.ResponsibilitiesLead and instruct programs for students in top local and international schools in respective city.Work closely with lead instructors to provide students with meaningful and prompt feedback on their progress.Work with First Code staff and teaching team to best meet the needs and learning styles of students.Independently guide students through development of a final project that will be presented and distributed to fellow classmates.Create a dynamic and collaborative classroom community.Inspire students to persevere through the challenges of turning their ideas into actual software.BENEFITSA chance to be proficient in Python, HTML, CSS, JavaScript, mobile and web development, Minecraft, Game Development and many moreJoin us in revolutionizing the concept of education in AsiaShape the direction of First Code Academy and be part of it from day 1Be a part of a compassionate team that treats you like family and emphasizes open communicationBe part of the fun - our Summer video :) https://youtu.be/6PJUnLfQffg
Skills Roles & ResponsibilitiesWe require Software Architect / Mobile Architect for our client in Singapore.Requirement:Position: Software Architect / Mobile ArchitectLocation: SingaporeNo. of positions: 1Start Date: ASAPDuties and ResponsibilitiesProvide technical leadership to the mobile applications development teamPerform design and code reviewsEnsure that uniform enterprise wide application design standards are maintainedCollaborate with other stakeholders to ensure architecture is aligned with business requirementsTranslate business needs and product requirements into system level architecture Read more
and high-level design that can be re-used across applicationsDeliver roadmaps that enhance operational efficiency and provide guidance for project solutionsOptimize mobile performance and application scalabilityWork with their Development team to investigate bug reports from business usersMandatory requirementsBachelor's Degree in Computer Science or related discipline8+ years' experience in professional software development and a minimum of 3 years' experience in a technical leadership roleExpertise in the design, development and deployment of enterprise-level architecture as well as the ability to produce and influence Enterprise Architecture concepts, roadmaps, principles and strategiesExtensive knowledge of the mobile market and understanding of industry best practices for mobile app developmentStrong experience with iOS (Cocoa, Swift, Objective C, C++, iPhone SDK), Android (Android Framework, Java), and Mobile Web (HTML5, CSS3, JavaScript, RWD, mobile-first frontend frameworks)Knowledge of Agile methodologiesStrong analytical and problem-solving skillsExcellent written and verbal communication and interpersonal skillsRequirements8+ years' experience in professional software development and a minimum of 3 years' experience in a technical leadership roleExpertise in the design, development and deployment of enterprise-level architecture as well as the ability to produce and influence Enterprise Architecture concepts, roadmaps, principles and strategiesExtensive knowledge of the mobile market and understanding of industry best practices for mobile app developmentStrong experience with iOS (Cocoa, Swift, Objective C, C++, iPhone SDK), Android (Android Framework, Java), and Mobile Web (HTML5, CSS3, JavaScript, RWD, mobile-first frontend frameworks)Knowledge of Agile methodologiesStrong analytical and problem-solving skillsExcellent written and verbal communication and interpersonal skills
Skills

Roles & ResponsibilitiesConduct Adult training for mobile app development technologies ie. Apple iOS, Android, Javascript ,etc.Conduct Corporate training for programming related courses using VBA , SQL , Python, etcConduct Corporate training for web development classesDesign of coursewareMaintenance of classroomConduct Assessment / ExamsInterested applicants, please email detailed resume to [Click Here to Email Your Resume] stating current and expected salary.RequirementsCandidate must possess at least a Diploma or Advanced/Higher/Graduate Diploma Read more
in Engineering (Computer/Telecommunication), Computer Science/Information Technology or equivalentTrainer must be confident to delivery at least 2 to 3 courses of following courses:Apple iOSAndroid DevelopmentVBA ExcelSQLWeb Development HTML5 & CSSJavascriptPythonTrainer must be passionate in learning modern development languages.Interested applicants, please email detailed resume to [Click Here to Email Your Resume] with current and expected salary.
Skills

Roles & ResponsibilitiesThere are only 10 types of people in the world.Those who understand binary and those who don't.01010011 01101111 01100110 01110100 01110111 0110000101110010 01100101 00100000 01000100 01100101 0111011001100101 01101100 01101111 01110000 01100101 01110010Do you?Like-minded people with a strong passion for the intricacies of software programming and who embrace the idea of positive change, we have been looking for you like, everywhere! If you want to leave a Read more
great, life-changing (for you and the many, many, many of our customers) footprint upon the face of the earth (virtually, because we're all about being #ecofriendly), we soooo want to speak with you.Life as a Senior Software Developer in Titansoft, like all great things, is about challenges and innovation, so join us to solve overcome challenges innovatively.For Senior Software Developers, you can expect a monthly salary between SGD 6,000 to SGD 11,000.What a Senior Software Developer does in TitansoftUse HTML, SQL, Microsoft.NET (C#), JavaScript and Web Application performance tuning, with proficiency in at least two, and possess the ability to quickly learn new tech (duh!)Apply your expertise to analyse and cater to business, product and users' needsSupport our Product Owners in prioritising requirementsEnjoy working with people, value diverse views and strive for synergy between ideasRequirementsWhat we are looking for in a Senior Software DeveloperTechnical experience in the Software Industry, preferably in the context of Web and Mobile developmentA great understanding of Agile methodologies such as Test Driven Development, Pair Programming and Continuous IntegrationKnowledge of object-oriented design and architectural design patternsWhat makes a (Super!) Senior Software Developer in TitansoftKnowledge and Experience inTest Automation Framework (Cucumber, SpecFlow)Modern Front End Framework (react.js, vue.js)Automated infrastructure management (chef, ansible, docker)Database performance optimisationHow it's done, the Titansoft way:Through collaboration within self-organizing teams, you will learn from one anotherThrough retrospectives, you will enhance your team processesThrough the countless learning and experiments, you will find yourself improving along the way
Skills Roles & ResponsibilitiesAbout usPALO IT is an innovation & agile development company. From Design Research to DevOps, we are in the business of end-to-end development of breakthrough digital experiences. As a community of innovators and developers, we also aim at renewing the way organizations operate, promoting sustainable business agility, user-centricity and open collaboration while having fun doing it.Started in France in 2009 and with offices in Singapore, Australia, Read more
Hong Kong, Thailand and Mexico, we are looking for our next superstar to join our exciting team in Singapore. At PALO IT, our employees are not widgets. They are in the center of all our projects and successes. We offer an exciting and creative working environment, with endless opportunities to develop your skills, travel and take your career to the next level. Get in touch to find out more!Our Vision and Values We aspire to positively impact the world by empowering organisations to harness the power of transformative technology for the greater good.★ We care about our World ★ We act with Courage ★ We Share, it's in our DNA ★ We choose Positivity ★ We Deliver AwesomenessYour profile & role on the project YOU: ❏ Thrive on challenge. When was the last time you failed? ❏ Are curious & always learning. W hat are you up to right now? ❏ Can deal with constant change. When were you last surprised? ❏ Have mastered at least one skill of your trade but you're not defined by it. What can you teach us? Can you wear many hats?YOU AGAIN: The mission of the Head of Digital Technology at PALO IT is to build and grow a world-class high-performing and adaptable engineering team focused on continuous delivery from development to production deployment and everything in between. You will work closely with project and leadership teams to provide strategic directions, technical expertise and thought leadership that enables innovation and drive the continued success of PALO IT.➔ Set, lead and develop technical strategy that aligns with PALO IT's overall businessbjectives. ➔ Introduce and continuously evolve cutting-edge development, quality assurance, release, and engineering processes increasing the output of the engineering teams.➔ Share and evangelize technology vision, opportunities, and risks company wide. ➔ Hire, manage, and develop a diverse team of highly qualified engineers which include providing expert technical guidance, effective coaching and career development. You are expected to formalise and strengthen the recruitment process, define career ladders and put together an effective org structure. ➔ Partner with business stakeholders to define the roadmap, vision, and architecture. You will also collaborate across the company to ensure project dependencies and deliveries are handled well. ➔Provide thought leadership and engage in speaking opportunities, conference, media activities to build strong presence.RequirementsSTILL YOU: We are looking for a motivated and proactive leader with in-depth technical expertise who seeks to have a strong influence in building out our engineering foundation and making a positive impact to the society with digital applications, as well as crafting the roadmap towards an innovation driven company.✔ You have 10+ years' experience in software engineering, with 5+ in the context of a high growth tech company using agile methods. ✔ You have proven track record of ability to scale and build large engineering teams. ✔ You have the entrepreneurial spirit and ability to operate independently. You are a creative individual with deep technological expertise, business acumen and software development background. You must be able to communicate well with both internal and external parties with a good sense of idealism and pragmatism. ✔ You have experience with software best practices in Distributed Systems, Performance optimization techniques, Cloud security, general Information Security etc. ✔ You have working knowledge of web and mobile development as well as Object oriented design & development, building backend applications with REST API services using Java, Node.js. ✔ You have experience in designing and developing service-based architectures (micro-services architecture a plus) & integration with existing systems/applications (legacy and API) & 3rd party systems. You also have CI/CD automation and Cloud-native development experience. ✔ You like to work in all phases of a rapid product development lifecycle: You are familiar with Agile Methodologies, Scrum, Kanban, as well as Design Thinking, Lean Start-up, TDD, BDD, or XP.Your role at PALO IT You will be invited to take part in R&D works done within our Practices. You will have the chance to assist or be a speaker at must-attend international IT conferences. You will have the opportunity to write articles for our Blog or specialized press. Genuine ambassador of PALO IT, you will present our offers and take an active role in the development of the company.Your technical environment # Agile and scrum environment # Digital projects: web, tablet and mobile applications # Understanding of systems engineering concepts, ability to conduct cost/benefit analysis, Business case studies, translating and simplifying requirements, management and communication # Technologies: JavaScript, ReactJS, AngularJS, NodeJS, Clojurescript, Clojure, Ruby on Rails, Java, J2EE, Swift, Objective-C, React Native # Devops/Cloud; Big Data; IoT; Artificial Intelligence; BlockchainIf you like what you just read, we'd love to have a chat with you! We might not be able to get back to every applicant but we promise your application will beeviewed by one of our recruitment experts.
Skills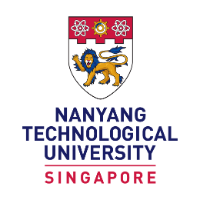 Roles & ResponsibilitiesYou will be a member of a team that designs and implements healthcare games and apps. You will be involved in the following :Design and implement 2D and 3D games based on partner requirements, currently mainly in the field of cognitive intervention.Design and Implement mobile application front end for interfacing with server backend to transmit, retrieve and visualise data.Projects involving VR and ARBasic server and DB Read more
experience RequirementsDegree in Computer Science or equivalentExcellent verbal and written communication and interpersonal skillsStrong sense of responsibility and work with minimal supervisionC#, PHP, MySQLExperience with Unity3D game or app development.Experience with multiuser environment/platform development a plusExperience in developing health games and apps a plus.Experience in 3D modelling and model optimization a plusExperience developing for Microsoft Kinect, Leap Motion, Oculus Products, HTC Vive and other AR/VR platforms a plusExperience in interfacing unity with other hardware such as smart devices a plusWe regret that only shortlisted candidate will be notified.
Skills IT System / Network / Softwares / Security JOBS (GOOD PAY) Masters / Degree / Diploma / NITEC / CertificatesExperience in System / Network / Softwares / Security / Helpdesk/ Web/Apps DevelopmentMust have work experience in SIngapore / Malaysia.Visit www.ppsjob.com.sg for full job descriptions.Send your CV to :[Click Here to Email Your Resume]
Skills

Department: IT & Online Services Department Reports to: Supervisor Type: Full Time Responsibilities: Plan, develop or implement procedures for ongoing website revision or development. Experienced and skilled with JavaScript, JQuery, HTML5, CSS3, PHP, E-Commerce and Responsive Design. Knowledgeable with the use of web editing tools, eg. Adobe Photoshop,  WordPress, and Social Media, eg. Facebook, Instagram etc. Assist in troubleshooting system and network problems and diagnosing and solving hardware/software faults Requirements: Diploma/Degree Read more
in Computing/Computer Science or Information Technology or equivalent Experience in Mobile Development is an advantage. Minimum 1 year of relevant experience in Web Development.
Skills Roles & ResponsibilitiesDesign, develop and test mobile applications for the iOS & Android platform.Participate in full mobile application development life cycle.Works to keep informed on the latest trends, technologies and best practices in mobile software development.Write clean, high-quality, high-performance, maintanable code.Works on project teams or individually, to develop new mobile applications.Follows best practices related to development, testing and change management procedures.Works with project stakeholders to develop an enhanced Read more
user experience.Ensure codes are in compliance to standards.Undertake any ad-hoc duties assigned by superior. RequirementsMinimum Degree / Diploma in Information Technology or qualifications in similar discipline with at least 1 year's working experience in similar capacity.Working experience with mobile development frameworks such as Google Flutter and Firebase for at least 1 year.Familiar with NoSQL and/or cloud database (Cloud Firestore or MongoDB).Excellent understanding of the full mobile development life cycle (iOS, Android & Hybrid Application).Highly proficient in AngularJS, Javascript, Java, JSON, CSS, HTML 5.Strong OOP and design knowledge for creating extensible, re-usable software.Qualified or interested candidate, Kindly click apply below or email us a copy of your resume in MS Word format to: [Click Here to Email Your Resume]Kindly indicate the following details in your resume:1. Current and Expected salary 2. Reason for leaving for current and previous employment 3. Earlier availability date 4. Position that you are applying forWe regret that only shortlisted candidates will be notified. However, rest assured that all applications will be updated to our resume bank for future opportunities/references.
Skills