Sign in or register for a JobTech account.
Jobs that require

mongodb

skill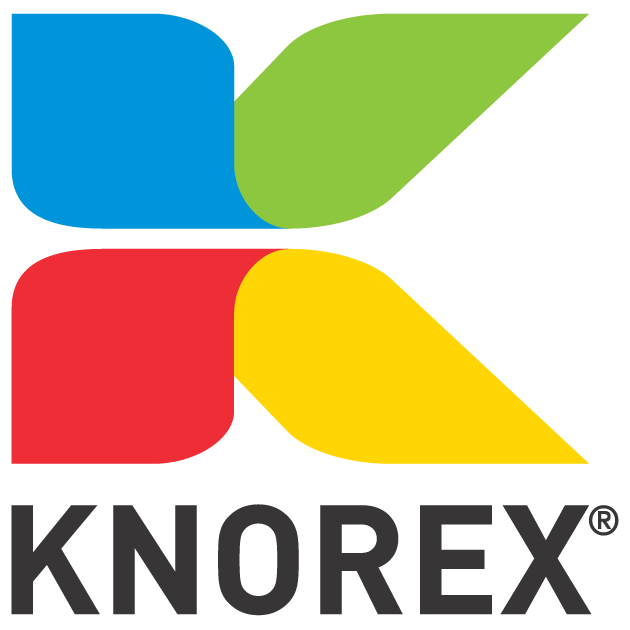 DESCRIPTION
We have developed an existing cloud-based, highly scalable, all-in-one advertising platform called XPO, where Advertisers, Media Owners and Agencies can easily create, optimize & publish Dynamic Ads world wide. You will work closely with our cross-country teams located regionally to learn about the platform, business and technical requirements and translating them into implementation plan. As the platform is constantly evolving due to the exciting change in technologies, you are also encouraged to think and come up with new ideas and pragmatic solutions to the challenging problems that we will be facing. You will work with other team members to ensure the timely delivery of the planned tasks and critically assess and monitor the efficiency and/or effectiveness of the systems.
Key Responsibilities
Plan, organize and develop new ideas/features for our dynamic ads platform.
Work with other members to develop and integrate new features including other third-party systems and plugins into our platform.
Document and maintain software functionalities.
Evaluate and identify new technologies for implementation and incorporation.
Communicate with our business and product heads to understand clients' requirements.
Respond and follow up to incorporate feedback and draw new insights.
Prioritize tasks to meet multiple deadlines.
REQUIREMENTS
Experienced in Java, J2EE and Java Spring Boot application
Ability to do full-stack is a plus
At least 2-5 years of working experience
Possess at least a Degree or Diploma in any field, preferably computer science / IT related
Willingness to learn and able to pick up new technology or new concepts fast
Able to work independently as well as in collaborative mode with minimum supervision
Work productively even under pressure
Possess good work ethic, attitude with good follow-through
Excellent communication in written and spoken English
Preference will be given to the candidates who know:
JAVA
J2EE
Spring
Hibernate
Mongo DB
ReactJS
Angular JS
Node JS
JQuery
Ajax
BENEFITS
Ample opportunities to grow. You get to propose your own ideas and see it through
Work with passionate, talented and driven colleagues who get things done!
Opportunity to work cross-country and with variety of projects of different nature
Challenging and exciting problems that await you to solve
Comprehensive Health Insurance Coverage
Personal Development Fund for courses and materials
Skills
You will work closely with a team of developers, and work with guidance from technology and business experts. Apply if you enjoy developing great applications and fit the requirements mentioned below.
Must Have:
Experience – 0 to 6 Months

Excellent written and verbal communication skills

Good understanding of Agile Software Development

Hands on experience in Spring and Hibernate

Experience in J2EE, Javascript, SQL, HTML5

Experience in developing web applications

Diploma / Degree in Information Technology/ Computer Engineering or Equivalent
Nice to Have:
Good knowledge in Spring, NodeJS, Angularjs, MongoDB

Experience in building mobile applications

Good planning, organizing and time management skills

Good analytical and problem-solving abilities with a logical approach

Attention to detail and drive for results, high personal quality standards

Promote teamwork, motivate, mentor and develop team members

Coordinate development of detailed designs, code and test suites within the team

Ability to work in a fast-paced environment and fast learner

Possess strong problem-diagnosis, creative thinking, and problem-solving skills

Articulate ideas clearly
Skills Roles & ResponsibilitiesEngineer ScientistIf you are an outstanding engineer scientist or data science engineer who likes to build best-in-class data driven cloud solutions, we are interested in talking to you.Responsibilities:Design and develop a highly scalable, end to end pipeline, to consume, integrate and analyze large volumes of data.Develop efficient algorithms for processing and monitoring for data pipelines.Troubleshoot complex data-pipeline.Use data science techniques to Improve quality of data and Read more
ingest data from several data sources using different web crawling techniques.Work in Agile / Scrum environments with remote team.Develop creative ideas on how to work better and smarter.Influence and participate in top-priority projects that have a real impact.Communicating effectively with various stakeholders across technology and the business. Requirements3+ years of Python product development experience.Min 2 years of working experience in Shell Scripting, SQL, NoSQL (MongoDB) & Elastic-Search.Experience with web crawling frameworks like scrapy and libraries like selenium, requests, lxml, beautiful-soap.Develop clean, elegant, well-commented, and reusable code with version control (Git).Knowledge of continuous deployment and integration.Knowledge in processing queuing libraries (RabbitMQ,RQ, Redis, Celery).Knowledge of cloud deployment strategies in AWS, Azure using server orchestration tools.
Skills Roles & ResponsibilitiesProduce clean, efficient code based on project specificationsTesting and deploying programs and systemsFixing and improving existing softwareCreate and maintain technical documentation for reference and reportingDesign and develop full stacks ofIntelligent Security Platform to build a highly reliable, highly available and highly scalable systemParticipate in the full life cycle of products from requirement analysis to design, development, localisation, customisation, deployment and maintenanceRequirementsB.Sc in Computer science, a related Read more
technical field or equivalent practical experienceMinimum 2 years working experienceExperience in programming with C/C++ or JavaExperience in software design, development and testing processesExperience in open source systems such as MongoDB,Kafka etc. is a plusExperience in web development, PHP or JavaScript, database design and network programming is a plusSelf-motivated and able to work well in a fast-paced environmentPlease send your resume in word format with your current and expected salary to [Click Here to Email Your Resume]EA License no.: 13C6338 I Reg no.: R1110355
Skills Roles & ResponsibilitiesImplement cutting-edge data infrastructure platform which is vendor unlocked and multi-tenant.Implement and manage robust ETL pipeline based on streaming.Implement easy-to-use generalized data accessing layer by leveraging the details of storage engine.Implement distributed machine learning pipeline by coordinating with data science team.Develop data driven culture for integrated partners.Propose new technologies, tools to improve whole process of data system integration.RequirementsMust haveBachelor degree or higher in Computer Science or Read more
related field.Experience in at least one language for web backend application & data processing, such as Java, Python, etc.Experience in NoSQL database, such as Redis, Solr, MongoDB, etc.Experience in Linux system operation, ability to manage system level task such as monitoring and troubleshooting your deployed applications.Good communication skills, ability to work in fast pace R&D.High motivation for learning, skill up, system ownership and contribution to the team.Must have for Senior position3+ years of experience in developing large scale data processing platform of various unstructured data.3+ years of experience in using various big data frameworks and NoSQL databases, such as Hadoop, Kafka, Redis, Solr, etc.Practical knowledge of web system performance tuning including OS, middleware, I/O and application.Good to haveExperience on cloud computing service, such as AWS.Experience in handling multilingual data.Knowledge in data science domains, such as NLP, Data Mining, and Deep Learning will help your collaboration with the data scientists.
Skills

Hearti seeks a talented individual to join the team as a Senior Data Scientist as one of the pioneering members of our data science R&D, consulting, and product development team. Hearti provides benefits such as flexible working locations, ICO token bonuses, and the chance to serve clients in neighbouring countries such as Malaysia, Indonesia, Thailand.  At Hearti, we want to build our data science competencies and grow our IP Read more
in AI techniques for the Insurance, Banking, and HR domains. We're big on open-source and innovative solutions that challenge the traditional approaches; but we're also focused on practical and robust data science work and products that meet the needs of our enterprise customers in the different domains.  The Data Scientist will work with clients to bring across the value of the data science features on the platform or for the engagement. The individual will create analytical models as required for our different lines of businesses, and then work with the data engineering team to convert the models into production. Working with external partners in specific niche areas of data science will also be necessary at times.  Job Description • R&D (10%) o To explore new technologies with an emphasis on AI techniques and develop proof-of-concepts to demonstrate viability within the Insurance, Banking, and HR domains • Consulting (45%) o To engage with clients and elucidate the value of data science to the business o To work with clients to understand their business, data, pain-points, and requirements o To perform machine learning and statistical analysis of client data and articulate actionable insights in an engaging and concise manner to non-technical audiences • Product Building (45%) o To work with data engineering to build, evaluate, deploy and monitor models within a production data pipeline o To work closely with data engineers, product managers, project managers, and platform developers in the implementation and deployment of products containing AI capabilities o To work with partners in academia and industry to understand and integrate additional AI capabilities onto the platform Requirements • Bachelors/Masters/PhD in Computer Science, Computer Engineering, Information Systems, or similar courses that are highly quantitative in nature • 4 years of experience in practical application of machine learning and participation in end-to-end data science projects with clients • Ability to work with data warehouses and build data pipelines in collaboration with data engineering • Expertise in fraud detection, natural language processing, image analytics, or customer analytics • Familiarity with end to end tools for analytics across data integration, modelling, and visualization • Strong problem-solving skills, curiosity, and passion for data science • Strong co-ordination and time management skills to handle complex projects • Willing and enthusiastic to learn on-the-job and perform continuous learning Good to Have Prior knowledge/experience in any of the software mentioned below for each category is preferred but not strictly essential. You must be able to pick up new concepts and software quickly. • OS: Linux (any flavour) • Source Code Management: Git, SVN • Databases: PostgreSQL, MySQL, MS-SQL • No-SQL Databases: Neo4J, OrientDB, MongoDB, Cassandra, CouchDB, HBase, Redis, Memcached, Riak, • Programming Languages: Java, Python, C#, Javascript, PHP, Perl • Hadoop Distributions: MapR, Cloudera, Hortonworks, Pivotal. Or any of the open-source tools within a typical Hadoop stack. • Statistical/Machine Learning: R, Python (scikit-learn, nltk, theano, tensorflow, keras, etc.), Spark, RapidMiner, KNIME, SPSS Modeler, Orange, MATLAB, Mahout, MADlib, MLLib • Visualization & Graph analysis: Tableau, D3 (or any other javascript visualization framework), Qliksense, Spotfire, Gephi, NodeXL • Geospatial Analysis: QGIS, PostGIS, GRASS, WhiteBox, Manifold • Simulation: IBM Websphere Advanced Business Modeler, JaamSim, Simio, Arena • Optimization: IBM ILOG CPLEX, AMPL, SciPy, MATLAB
Skills

Roles & ResponsibilitiesThe Big Data Engineer will execute master data management policies developed by the data architect and perform the data quality evaluations. He/She is required to work closely with business representatives to improve the quality of data to the required levels.ResponsibilitiesResponsible for the integration of large, structured and unstructured data volumes into the cloud platformsDevelopment of scalable end-to-end data pipelines for batch and stream processingExecution of the Read more
datalake integration workflow and activities for populating the data lake and integrating diverse data sourcesExecution an further development of the physical implementation of the logical data model into a physical implementation in the data lakeImplementation of solutions for reference data and master data management within the context of the mobility data businessExecution of data quality measurements and implementation of data quality improvement activities to the required levels of data qualitySupport of build-up and maintenance of a data directory for all data relevant to the mobility data businessRepresentation of the Data Architecture team in selected data architecture, data modelling, and metadata management work teams inside MobilityRequirementsDiploma or University degree in an appropriate area (e.g. informatics)Relevant work experienceExperience with data ingestion tools like Nifi, Streamsets, Node RedExperience with modern big data technologies like Hadoop, MapReduce, Kafka, Hive, Presto, Spark, StormExperience with cloud solutions like AWS, AzureExperience with programming languages like R, SQL, Scala, Python, JavaExperience with NoSql and traditional databases like Mongodb, MSSQL, HadoopExperience with enterprise application integration and with approaches in one of the leading tool suites (e.g. Kibana, Solr, ElasticSearch, R, Python)Strong technical design and analysis skillCreativity and lateral thinkingAbility to deal with ambiguity and work in fast paced environmentDeep experience supporting mission critical applications quicklyExcellent communication skills, both through written and verbal channelsExcellent collaboration skills to work with multiple teams in the organizationAbility to understand and adapt to changing business priorities and technology advancementsStrong knowledge and technology trends in implementing of Big data ecosystemStrategic thinking and critical problem solving skills
Skills Roles & ResponsibilitiesPerform as SME (Subject Matter Expert) on Jive platform (on premise installation).Implementation of plugins and add-ons on Jive and integrate with internal enterprise system.Work closely with the Client Technical Managers, Business teams across the globe to understand the complex requirement of Jive application and transform it into Technical specification.Report on status of product delivery and quality to Client Manger and business team.To coordinate with other teams Read more
using collaboration and ticketing tools. RequirementsAt least 10 years of working experience or equivalent in the related fieldAt least 2 years of Jive Development and Administration experience.Minimum a Bachelor's Degree / Master's Degree in Engineering or equivalent in the related disciplineSolid understanding of Jive Architecture version 6 to 9 and underlying API.Good knowledge of Jive Performance Management & CustomizationSolid experience in Jive Plugin development & Jive version upgrade.Solid knowledge of Oracle Database and Java 8 hands on development.Experience in deploying Jive software in a large scale corporation.Proven experience of maintaining uptime of Jive installation.Sound knowledge on front end technology like JavaScript, Freemarker, JQuery and SOY.Well versed in Mongo DB with ability to write complex query.Strong knowledge on java frameworks like Struts, Spring, Web Services.Hands-on experience dealing with Jive version 6 to 9.Hands-on Java 8 and Oracle experience.Experience with development, administration, maintenance and upgrade in Jive community management.Experience with integration of Jive with internal enterprise SSO implementation.Experience of Jive gamification and integrating Jive with analytics platform like Omniture.
Skills

Roles & ResponsibilitiesWe are looking for AI Architect / Solutions Lead to join our organization. Candidate must be hands on in applying AI, data mining techniques, doing statistical analysis, machine learning algorithms and building high quality prediction systems integrated with products and processes.ResponsibilitiesAutomate scoring using machine learning techniquesBuild recommendation systemsImprove and extend the features used by our existing classifierDevelop internal A/B testing, multi arm banditsBuild system for automated Read more
fraud detectionBuild complex production ready models on Deep Learning and DRLParticipate in Kaggle competitions and achieve good resultsRequirementsExcellent understanding of machine learning techniques and algorithms, such as k-NN, Naive Bayes, SVM, RandomForests, DNN, DRL, GANs etcExperience with common data science toolkits, such as R, Weka, NumPy, Spark MLLIB, H2O.ai, TensorFlow, Keras, PaddlePaddle, Pytorch, OpenGym etcUnderstanding of emerging AI and big data platform such SageMaker, H2O, Kubeflow, Pachyderm, Kubernetes Etc will be an advantageGood scripting and programming skills in one or more language like R, Python etc.Proficiency in using query languages such as SQL, Hive, PigExperience with NoSQL databases, such as MongoDB, Cassandra, HBase as well as graph databases such as Neo4jExperience in at least one foundational language such as C++ or JavaExperience in text analyses and streaming analysesExperience in computer vision, speech and videoHave worked on Deep Learning (CNN, RNN, GAN, DRLs)Understanding and experience in performance optimization related to algorithm implementations
Skills Roles & ResponsibilitiesAs one of the fastest growing e-commerce and logistics companies in Asia, RedMart offers an unparalleled scaling a startup experience. Our culture: entrepreneurial, fiercely intelligent, team oriented, deeply creative and whatever you add to it!We're fanatical about improving our customer experience and providing "wow" customer service. We're interested in talented, creative and passionate people joining our All-Star team who believe in our mission: To save our Read more
customers time and money for the important things in life!Our Capacity and Demand Management team is responsible for transport and warehouse capacity planning. They are on a mission to provide customers with the most convenient delivery time, minimize lost sales, and reduce operational cost. We are looking for software engineers who care deeply about customers and users, know how to build rock solid systems, value simplicity, and will be able to scale the fulfillment platform as our business grows.As a Software Engineer you will:Play a key role in a cross-functional team of talented software engineers and product managers that has full ownership of our Capacity and Demand Management (we call it a RED team.) You'll need to have superb communication skills and thrive in a collaborative environment and be committed to the success of the team as a whole.Learn the business and get close to users and customers. While working on capacity problems, you will need to build close relationships with the capacity managers, transport and warehouse operations, marketing and supply chain departments, shop on our website or mobile app, join a RedMart truck on a delivery run, and pack some orders in the warehouse.Design, implement and test robust technical solutions that our 24/7 store and operations can rely on. Write clean code that's testable, maintainable, solves the right problem and does it well. Code you can be proud of. Champion engineering excellence. Influence and drive best engineering practices within your team and organization. Mentor more junior engineers, improving their skills, their knowledge of our systems, and their ability to get things done. Have the opportunity to and be expected to innovate and demonstrate your creativity. Do you have ideas on how to improve the customer experience or effectively use a new technology? Can you find a way to do what others thought impossible?Our Tech Stack:Microservices written in Java or Scala using Play Framework and Akka.React or AngularJs for web apps.MongoDB, PostgreSQL for storage.AWS infrastructure, with HAProxy, Nginx, Redis. Chef deployments.GitHub, Travis CI and JIRA for development tools.Testing with JUnit, ScalaTest, FrisbyJS, Calabash and Selenium.AWS Kinesis, Spark and AWS Redshift for our data infrastructure.RequirementsWhat do we look for in a candidate?Proficient in Java, with a good knowledge of its ecosystemsGreat OO skills, including strong knowledge in design and architectural patternsSkill for writing reusable Java librariesExperience with Play Framework for JavaExperience with JavaScript & frameworks like AngularJSKnowledge of concurrency patterns in JavaFamiliarity with concepts of MVC, JDBC, and RESTfulBasic understanding of JVM, its limitations, weaknesses, and workaroundsImplementing automated testing platforms and unit testsWorking knowledge of NoSQL (preferably MongoDB)Proficient understanding of versioning tools, such as GitDesire to contribute to the wider technical community through collaborationAbility to quickly grasp any new technologiesStrong communication and collaboration skills
Skills