Sign in or register for a JobTech account.
Jobs that require

monitoring and evaluation

skill

Work very closely with business units on solutioning and gathering business requirements for cost allocation program
Drive the cost data requirements gathering with stakeholders
Manage overall financials (cost categorisation, cost pools)
Support project management including issues tracking
Review and analyse cost allocation results across business units and products by countries
Validate prototype results to ensure business requirements are met
Participate in industrial build testing and provide on-going support to the technology teams as required
Actively contribute to the program, identify opportunities and propose recommendations / solutions
Key Deliverables
Support the design, prototype and industrial build of a new cost allocation methodology that would deliver the required granularity and transparency of costs for the Group.

Excel-based analysis
Communications materials (eg powerpoint slides) for stakeholder discussions
Requirements
Functional / technical competencies

Knowledge of banking products and financials
Proficiency in Excel and Powerpoint

Problem solving and analytics

Keen eye for detail
Ensures high quality, detailed and accurate analysis
Understands the relationships between the various parts of a problem / situation
Clearly articulates assumptions and underlying issues with well-thought-through reasoning
Pushes the thinking, draws out meaningful insights and conclusions
Anticipates likely points of controversy and escalates as appropriate
Proactive to propose next steps / solutions
Skills

Job Description
Prepares test plans, test cases and test scripts. to test each software component and demonstrate the business condition under test and the expected results.
Execute regression tests, functional tests and data tests.
Test environment setup, defects tracking and coordinating with PO, users and tech team to resolve the issues and determine defect priority.
Estimates work requirement for contribution to the project sprint plan, report and track UAT deliverables.
Stays abreast of QA & Testing best practice and latest available tools (HP Quality Centre and ALM) , frameworks and standards.
Ensures high quality and accuracy is maintained through to software release.
Requirements
Diploma holder and above.
Min 2 years experience being business testing engineering, preferably relating to banking projects.
Skills
Alexander Mann Solutions is the world's leading provider of talent management solutions. We work with organisations in more than 80 countries, helping them attract, engage and retain top talent. Trusted advisors across numerous industry sectors, we provide an impressive choice of outsourcing, consultancy and project services.
We are currently looking for someone to join us in the capacity of a Recruitment Coordinator in Singapore with a client whom we have been working with for several years. This position will be based onsite with our client who is a leading investment bank, located at the fringe of CBD.
In this role, you will be working closely (not limited to) with the recruitment team, candidates and stakeholders to ensure smooth administration support is provided throughout the recruitment process.
Key Accountabilities (not limited to):
Managing various recruitment administration activities to support the recruitment process including interview scheduling and uploading job vacancies on systems and job boards
Updating the applicant tracking system as and when required and ensure data accuracy at all times
Liaise with agencies/vendors in processing candidates, uploading data, getting invoices paid etc.
Managing the customers' needs and expectations and working to the service levels agreed with the client
Experience:
Strong administration & coordination background in any industry
Strong attention to detail with ability to multi task proactively
Demonstrate ability to work autonomously and as part of a team
Strong client service & team focus
Good command of English & stakeholder management skills (Cantonese/other language is advantageous)
Excellent problem solving skills (analytical thinker)
CEI Certification required
Skills Work within a leading global MNC Work alongside & learn from best in class talent Excellent career development opportunitiesThe Employer Our Client is an iconic technology MNC that develops, manufactures, licenses, supports and sells compute software, consumer electronics, personal computers and related services. The company's Human Intelligence team enables and protects E-Commerce capabilities for all of the Company's consumer and business online services. As this team rapidly grows, Read more
you have an opportunity to work on products that impact everyone on the planetThis is an energetic, fast paced and exciting team that analyzes, optimizes and implements models for a diverse range of problems for entire customers' online experience, ranging from customer purchase conversion to fraud anomaly detection and chargeback selection management.The Job You will be responsible for :Processing & interpreting data to get actionable insights Identifying, analyzing fraudulent patterns and using platform tools to make accept/reject decisions on consumer and commercial transactions Understanding complex Risk workflow in an ecommerce transaction system Adhering to platform KPIs related to accuracy, decision time, and productivity Using advanced statistical methods to unravel deep insights from substantial amounts of transaction and usage data Proposing preventative measures, process enhancements, and improved tool functionality Actively working with business owners and engineering teams to deploy new features and predictive models into production Gathering, analysing, defining and formalising business requirements and processes into project / system specifications Working with Customer Support to resolve escalations Contributing to and driving continuous process improvement initiatives to meet business needs Identifying, tracking and communicating progress, milestones, deliverables, risks and issues Visualizing and reporting on project resultsThe ProfileYou have at least 3 years experience, ideally within a Data Analyst or Business Analyst- Data Sciences role in a MNC / large enterprise environment. You have strong interpersonal and communication skills and are adept at working with multiple stakeholders to drive desired outcomes. You possess strong analytical skills and are comfortable dealing with large amounts of data. You are meticulous, able to multi-task with an eye for detail. You have good presentation and communication skills and the ability to present you findings clearly and accessibly in the form of reports and presentations to senior colleagues. You have the ability to deal comfortably with daily recurring tasks. You are a self motivated, strong team player who can manage multiple stakeholders. You thrive in fast-paced and changing environments. You have the ability to make decisions with speed and confidence. You possess strong knowledge of SQL, Python, R or PL/SQL. Knowledge and experience with fraud analysis and prevention is a plus, but not essential.Please apply for this role using the following link: https://snaphunt.com/jobs/10045503
Skills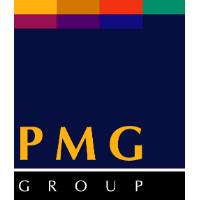 Support the Account Manager, in managing a portfolio of clients/ projects Tracking project plans and ensuring timeliness of work completion and strict adherence to timelinesLiaising with 3rd party partners and/or vendors, ensuring that deliverables are provided on time and in good qualityResponsible for the profitability of the allocated projectsPrepare quotations for client and updating PMG's project ordering system
Skills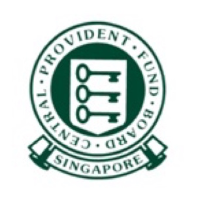 Senior Deputy Director (Info Security - Security Operations) As trustee of the nation's retirement savings, the Central Provident Fund (CPF) Board helps 3.8 million CPF members save for their retirement, healthcare and housing needs. Every CPF Ambassador plays a vital role in helping Singaporeans save for a secure retirement. So long as you have the passion and commitment to serve the public, you will find your niche in Read more
our big family.Information TechnologyIT systems form the backbone of our operations. We are looking for individuals with passion and IT expertise, to help us improve the delivery of our systems and services.The Board's IT systems support a high daily volume of financial transactions for CPF members. In addition to keeping the lights on, the Board also keeps pace with the external environment through innovation in its IT systems.Job Responsibilities:Develop the security assurance framework and programme to identify the secure level of IT systemsConduct automated and manual vulnerability assessment, penetration testing, code review and configuration checkIdentify vulnerabilities in application and infrastructure systems, and validate the closure of vulnerabilitiesIssue tracking and reporting to managementDevelop security standard and guidelines on the VA/PT/application security related areasManage VA/PT vendors including vendor selection, negotiation, engagement and evaluationProvide security advisory and support to the IT teamsJob Requirements:Minimally 15 years of information security working experience in a large organisation with strong security knowledge on web applicationsHands-on experience in manual and automated security testingGood knowledge of security principles and technologies such as OWASP, SANS and enforcing security throughout SDLCGood analytic and presentation skillsIT security certification preferred, e.g. CISSP, CISM, CRISC, CEH and CSSLP
Skills Responsibilities:Develop and manage new business for the company and be responsible for helping increase retail revenue and increasing market share. Involve in the execution of business development plans, strategies and organized events. Develop, seek and execute new business developments programme planned by company Source and assess potential partners, solutions providers, vendors, stakeholders Source and assess information on the potential demand of product/service offering, competitive landscape, pricing/costing information for Read more
project evaluation. Perform cold calls, sales pitches and negotiate on business development offers to potential customers.Requirements:Degree in Business or Engineering or Equivalent Tertiary education meeting the Skills and Knowledge requirements. A team player with good interpersonal and communication skills, achievement oriented and results driven. Possess good presentation and negotiation skills, and be willing to learn and prepared to grow with the organization. Minimum 1 to 3 years of relevant experience is preferred. Candidates from the energy industry such as generation companies and solar industry in solar system design and project management will be added advantageOthers:5-day work week.
Skills Merchandising Intern For 3-6 MonthsAssist in the daily stocks preparation and shipment reports, etc.Monitor and review stock movement efficiency and display capacity.Assist in preparation of purchasing orders and re-ordering based on stocks level.Assist in store stock ordering and replenishing, stock transfers between stores.Orders tracking and follow up with order confirmation.Support Merchandising manger and merchandiser in preparation and consolidation of any ad hoc reports and projects.Prepare purchase orders and Read more
assist in other ad-hoc duties that may be assigned from time to time.Provide support for any ad-hoc merchandising related operational duties.Job Requirements:Responsible, detailed, good team player and able to work in a fast paced environmentIndependent and able to multi-taskingPassionate about a career in fashion merchandisingPrefer proficient in Microsoft Excel (vlookup, pivot table etc.)
Skills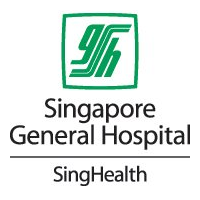 Job DescriptionThe Research Coordinator functions as part of the research team involved in various clinical research projects. You will act as liaison between subjects and members of the research team, obtaining relevant information by interviewing subjects and explaining aims and plan of the project in layman terms, address their concerns and questions and arranging for their informed consent. You will schedule subjects for visits to clinic for the Read more
required tests and evaluations. Collect their samples and assist the investigators in monitoring the subjects' well-being.You will have to ensure compliance with protocols and schedules of evaluation. You will be required to compile relevant patient data and maintain proper documentation. You will also compile relevant patient data and maintains proper documentation, complete and maintain case report forms.You will have to draft reports for submission to the relevant authorities and ensures compliance with protocols and schedules of evaluation. You are also required to document and tabulate financial payments received or made to the study. We have openings for various research studies.Job RequirementsDiploma or Bachelor's Degree in Nursing/ Medical Technology / Health Science / Life Science / Pharmacy with relevant academic certificationKnowledge of MS office softwareBilingual and/or knowledge of local dialects desired
Skills About UOBUnited Overseas Bank Limited (UOB) is a leading bank in Asia with a global network of more than 500 branches and offices in 19 countries and territories in Asia Pacific, Europe and North America. In Asia, we operate through our head office in Singapore and banking subsidiaries in China, Indonesia, Malaysia and Thailand, as well as branches and offices. Our history spans more than 80 years. Over Read more
this time, we have been guided by our values — Honorable, Enterprising, United and Committed. This means we always strive to do what is right, build for the future, work as one team and pursue long-term success. It is how we work, consistently, be it towards the company, our colleagues or our customers.About the DepartmentThe Technology and Operations function is comprised of five teams of specialists with distinct capabilities: business partnership, technology, operations, risk governance and planning support and services. We work closely together to harness the power of technology to support our physical and digital banking services and operations. This includes developing, centralising and standardising technology systems as well as banking operations in Singapore and overseas branches.Job ResponsibilitiesProvide direct leadership, management, and operational oversight for our Level 3 engineers as well as execution of enhanced cyber security capabilities build-up programs. Responsible for engineering design and development of cyber security technology along with integration of new architectural features into existing infrastructures while maintaining the integrity and security of enterprise-wide cyber security systems and networks. Provide technical and security expertise to IT and business leadership and technical teams to identify cost-effective and appropriate security technology solutions and develop security reference architectures and strategies to achieve business results. Develop/integrate cyber security solutions with multi-level security requirements for enhanced monitoring and detection capability Maintain awareness of trends and issues in area of security expertise, evaluate new security technologies opportunities, and provide analysis of their potential advantage to the business.Others:Perform as a member of the Cyber security capability enhancement team to drive or participate in product evaluation, project discussion and deployments Work within established practices and handling guidelines to develop and deploy preventive maintenance processes for GSOC infrastructure Work with internal technical teams and engineers in technical troubleshooting, exercises and forums Available to respond to client requests and assist with troubleshooting activities Able to resolve customer related issues with minimal guidance Communicate effectively with a variety of internal teams and external contacts including technical and executive contacts Capable of juggling variety of priorities and deliverables in an interrupt driven environment with minimal guidance or supervisionJob RequirementsEducationPreferred Degree in engineering/Computer Science / IT/Cyber Security from a recognized education institution Professional security related qualification (e.g. SANS GCIA, GCIH etc.) is favorableTechnical Skills and experienceMin 10-15 years of relevant Cyber security experience Expert knowledge in networking technology and network security (i.e. Firewalls, WAF, IDS, IPS, VPN, HIPS, ADS, SIEM, UBA and TCP/IP protocols) Minimum 5 years of relevant working experience in a SOC environment and leading a team of highly skilled Cyber Engineers Familiar with SOC processes Understanding of threat response and incident response Understanding in Unix/Linux and Windows administration Understanding in Security Information Event Management System (SIEMS) example: HP ArcSight / Splunk Strong foundation in security threat TTPs and attack counter measure Analytical problem solver and good at troubleshooting technical issues Effective time management and organizational skills Operational knowledge of SIEMS, Breach Detection System, Network Forensic System, Big Data analytics, User Behavior Analytics and endpoint security technology Understanding of malware analysis platforms and tools Understanding of threat intelligence platforms and tools Technical/logical understanding of FW/IDS/IPS/WAF rule and SIEM rule construction Programming, concepts and scripting languages – Python, Ruby, Power-shell, Java, C/C++, Regex, STIX Good understanding of network forensics and packet analysis Good understanding of SQL/Database, SOAP-XML, Restful API Good understanding of internet concepts and technologies – internet services, search engines, open source tools, android/iOS - mobile technology, LAMP, iOT, TOR etc.Soft SkillsGood written and verbal communication skills Process and procedure adherence Strong analytical and problem solving skillBe a part of UOB FamilyApply now and make a difference.
Skills