Sign in or register for a JobTech account.
Jobs that require

monitoring and evaluation

skill
Reporting to: CFO, Asia
We are looking for a Financial Advisor to increase the quality and standardization of The Company's investments in Energy efficiency and decentralized renewable projects as well as to manage investment processes within our geographies. The role encompasses two main aspects:
Modelling for Energy Efficiency projects & Decentralized renewables
• Projects valuation
• Risk analysis
• Fine tuning of Group's valuation models
• Close collaboration with local Business Development teams on commercial strategy, risk assessment
Business Development Oversight
• Management of South East Asia Commitment process (organization of Commitment Committees, ensure compliance of projects with Group investment guidelines)
• Tracking of key projects (i.e. progress of development, budget spent, lookbacks)
• Liaison with Asia Pacific team
REQUIREMENTS
Degree in Engineering / Finance / Economics.
Qualification such as ACA / ACCA / MBA are a plus.
2-5 years of relevant experience in Finance, possibly Banking/ Corporate Finance/ Audit
Expert user in excel
Able to work under pressure and tight deadline
20% travelling in S.E.A

Skills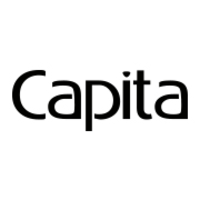 As the CIO, you will lead the design, implementation and evaluation of the core platform and oversee its development. You will be expected to meet with key stakeholders including partners to help translate system and platform integration requirements into actionable items for the development team. You are to ensure that technologies are used efficiently, profitably and securely. This role reports to the CEO.
Therefore, coming from a mid-large sized organisation and working as a Head of Development, Chief Information Officer or Head of IT position previously would be advantageous. Aside from technical responsibilities, the CIO's responsibilities will also include implementing and managing the company's relationships with 3rd party suppliers, external creative agencies and vendors.
Responsibilities
Overseeing IT Policy, Process Flow, KPI, Team Structure and Vision Development
Team leader and owner of the overall design and architecture of the core platform.
Drive the vision and overall strategy of the Marketplace, AI and Microservice platform
Full Software Development Life Cycle (SDLC) including roadmap planning, requirement
specification, systems design and integration.
Manage a team of geographically dispersed in-house and outsourced developers.
Technical Strategy - creating and maintaining the company's strategy in line with stakeholder needs and in keeping with current best practice
Be effective in growing this team up to 60+ FTE's over the next 20 months
Work with internal and external partners to integrate systems.
Ensure data security and system uptime.
Reporting directly to the CEO, produce monthly / quarterly reporting for both clients and the
management team
Manage relationships with partners/vendors, customers and internal stakeholders
Champion the company and its products at speaker events and conferences
Requirements
Bachelors or higher degree in Computer Engineering, Supply Chain or MBA
At least 12 years of solid technology, team management and architecture experience 5+ years
Java/J2EE programming experience
5+ years relevant experience as a Technology Lead/Architect
New Product developing experience in Supply Chain or Ecommerce industry
Strong understanding in object-oriented concepts, design patterns, and algorithms
Domain knowledge of Data Analysis, AI, Machine Learning, Smart Cities, C2/C4i, Telematics/M2M, IoT, Environmental Monitoring solutions
Familiarity with Scrum / Agile development frameworks
Expertise troubleshooting data quality issues, analysing data requirements, and utilizing big data systems.
Ability to demonstrate strong collaboration skills and strategic thinking
Experience working with geographically dispersed teams
Excellent cross-cultural verbal and written communication skills
Interested candidates, who wish to apply for the above position, please send us an updated copy of your resume to tech@capitasingapore.com

We regret to inform that only shortlisted candidates will be notified.
Skills $2,500 - $2,700 a monthContractKeynotes- Qualified individuals will be outsourced to perform work duties as HR Executive at our client's workplace daily- Provide HR support on-site at our client's work location and responsible for their day to day management and execution of HR process and administration- Please take note that this is a Contract Job (1+1 year)Job Responsibilities- End to end recruitment support including but not limited to Read more
system update, screening and engaging of job applicants- Running job advertisements through various approved marketing channels- Screening, tracking and engaging all job applicants- Participation in recruitment roadshows and any other recruitment initiatives- HR analysis and recruitment results reporting- In charge of on-boarding activities including contract preparation, salary offer, personnel file preparation, induction and etc.- Any other HR recruitment related dutiesRequirements- Good interpersonal and communication skills- Min. Diploma in any major. Preferably in Business Administration or Human Resource- Min 1-2 years of work experience in Human Resource- Proficient in Microsoft Office applications- Multi-task and good management of priorities and timelinesWorking Location and hours- Working hours: Mon - Fri, 830am-6pm- Working Location: AMKMOM License No: 02C4565EA Personnel Registration No: R1545549Job Types: Full-time, ContractSalary: $2,500.00 to $2,700.00 /monthExperience:Human Resources: 1 year (Preferred)
Skills Company: ST Synthesis Pte LtdBusiness Area: Land SystemsJob Description:Perform data compilation and documentation trackingUpdate and track docuentation for service reportsJob Requirements:Diploma or Higher Nitec in Business AdminstrationKnowledge in Mechanical & Electrical EngineeringProficient in MS Office SkillsAble to work understress and meet tight deadlines
Skills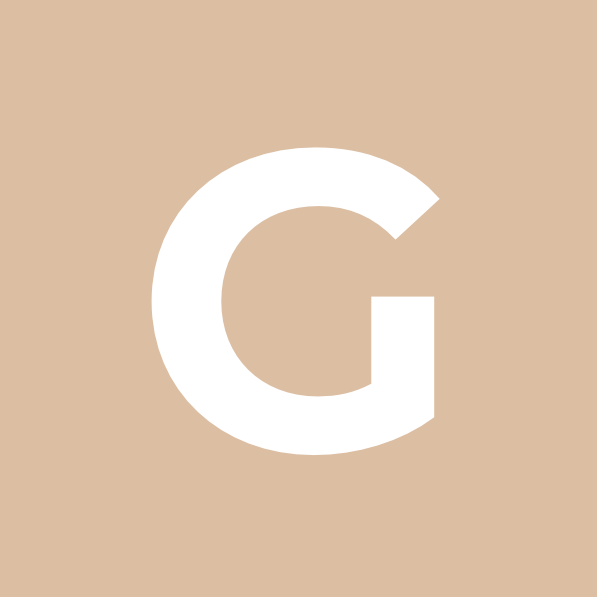 Roles & ResponsibilitiesOverview of job GroupM is the world's largest media investment company and are a part of WPP. In fact, we are responsible for one in every three ads you see globally. We are currently looking for a Commercial Manager/Associate Director to join us.In this role, you will oversee company needs, handle daily business issues, manage company associations, and recognize business opportunities. The role requires constant communicating Read more
and negotiating with clients or business associates. In addition, you will continuously work to strategically expand, preserve or improve the company's procedures, standards or policies while sticking to business edicts and regulatory guidelines.At GroupM APAC, our people are our strength, which is why fostering a culture of diversity and inclusion is important to us.Reporting of the roleThis role reports to the GroupM Singapore CFO3 best things about the job:Opportunity to work for World Best Agencies under one roofMulti facets roles, advisor, trusted partner, leader, listener, executor, etcFast pace, demanding, fun loving and satisfying work environment.Measures of success – In three months:Be conversant with Agencies/GroupM's Legal / Finance StructureSupport budgeting exercise in partnership with stakeholders.Oversee day-to-day finance/commercial activities of Agencies /GroupMGood understanding of all necessary control, compliances and key client contractsIn six months:Lead the quarterly forecasting processes and generate monthly financial and management reports for the agency.Design and implement improved business processesPartner with Agencies management teams to model growth scenariosIn 12 months:Responsible for Agencies P&L, Balance sheet, Annual Budget/Quarterly/Monthly ForecastJoined owner with Agencies/GroupM,CEO/MD of overall financial and operational performanceResponsibilities of the role:Act as a Business Partner to One or Multiple AgenciesAs an advisor to CEO/MD, Business Leaders, Management team and Client Leads.Ensure sustainable and profitable growth of agency/iesEnsure the overall Financial health – Revenue, Cost, Profitability etcBuild out a strong financial and operational processes for agencies and GroupMTracking agency/ies P&L delivery, Client ProfitabilityFee negotiationOwn new and existing clients' contract terms and commercial negotiationOwn financial budgeting and reporting procedures and deadlinesEnsure compliance of client and vendors contract and Revenue Recognition policies and guidelinesWork closely with management team to deliver year on year growth targetsAssist in pitches, RFP, RFI, RFQ, determine scope of work etcDrive optimal clients' profitabilityAssist in business development opportunities (both new, organic and new Trading models)Lead, plan, execute and integrate any new business initiativesLead, plan and execute Annual Budgeting, advise, monitor and manage Quarterly and Monthly forecastingBuild out strong financial and operational processes, responsible for operational efficiency across business, integration with media, finance, IT and human resource.Work closely with Agency's management team to deliver on yearly growth targetsSetting up processes for tracking metrics used to measure agency/ies business strategy and aligning to overall Agency/GroupM strategy and vision.Being an interface between agency/ies and finance shared servicesAd Hoc special project and new business initiativesProvide financial support to GroupM Trading TeamConsolidate, monitor, review and analysis Trading Monthly, Quarterly and Yearly budgets/reforecastEnsure sustainable and profitable growth of TradingWork closely with GroupM CFO/FD, Group Trading and Agency Head of Trading in the implementation of all Trading dealsWork with Trading Team to ensure that deal risk is appropriately managed to safeguard proprietary media interests and that this does not lead to material lossesEnsure that agency/ies aligned and achieved yearly trading targets.Governance, Compliance, Risk & ReportingMonitor contract compliance and commercial termsEnsure all contacts, client, vendors, etc, are approved, signed and filedRisk and corporate governance managementEnsure Compliance and develop initiatives to maximise yieldsWorking with internal and external auditors, ensuring SOX complianceEnsure that all management reports submitted within deadlineMonthly, quarterly and yearly reporting to be carried out with high accuracy and timeliness and developing processes to ensure quality reportingVariances to be fully explained and analysed with action planCentral point of contract for agency's global and regionalAbout GroupMGroupM leads and shapes media markets by delivering performance enhancing media products and services, powered by data and technology. Our global network agencies and businesses enable our people to work collaboratively across borders with the best in class, providing them the opportunity to accelerate their progress and development. We are not limited by teams or geographies; our scale and diverse range of clients lets us be more adventurous with our business and talent. We give our talent the space, support and tools to innovate and grow.Discover more about GroupM at www.groupm.com Follow @GroupMAPAC on Twitter Follow GroupM on LinkedIn - https://www.linkedin.com/company/groupmAbout SingaporeGroupM Singapore operates in one of the most dynamic and exciting environments in the world. Although it is a small domestic market, there is a vibrant media industry which is undergoing rapid evolution as digital technology reshapes the way marketing supports advertisers' needs. Being at the crossroads of Asia means that aside from the local clients and media owners, we also have a high proportion of multi-national clients and media owners.As the largest media investment management company in Singapore with over 41% market share (Recma) and over 650 employees, GroupM Singapore is the premiere organisation to join and develop a career in.GroupM APAC is committed to fostering a culture of diversity and inclusion. Our people are our strength so we respect and nurture their individual talent and potential.RequirementsWhat you will need:Graduate Calibre with 7 to 10 years of experience with strong finance and commercial backgroundProactive, self-starter with strong commercial acumenWorking closely with agency/agencies MDs and all stakeholdersExperience of influencing senior managementLeadership qualities – ability to lead and deliver results in a highly motivated, demanding environmentGood people management skill in a highly matrix environmentSharp, action orientated and able to sell ideas convincinglStrong analytical skills with proven ability in interpreting performance trends and taking proactive actionExperience in Media / Advertising industry will be an added advantageExperience of working in successful fast paced business is preferableComprehensive understanding of key elements of route performance (both commercial and operational)Interested applicants, please apply through this link:https://app.jobvite.com/j?bj=ogsn8fwX&s=Jobsbank_SG
Skills

Roles & ResponsibilitiesThe successful candidate will be working with the APAC division of one of the largest video-sharing platforms with a growing community.Advertising clients and partners play an important role in the video-sharing ecosystem. Advertisers are key stakeholders in bringing in the commercial needs, creating new opportunities to the APAC community and generating revenue. As a Sales Operations Manager on the APAC Marketing Team, your responsibilities are to Read more
develop & roll-out the sales & sponsorship program & strategy for company initiatives and programs impacting video creators across the region. You will work closely with the Customer Sales team and agencies to develop marketing solutions that build our clients' businesses and brands.Tracking the performance of our marketing campaigns is key to understand what is working and how we can constantly improve our marketing execution and build our APAC community over time. This will help to strengthen our position and make our platform more attractive for advertisers to invest in our properties. You understand Partners needs, have analytical capability in order to plan, structure and prioritize initiatives to get strong results. You support cross-functional stakeholders, as well as manage relationships with partners and sponsors, as well as external agencies in order to get things done.ResponsibilitiesDevelop & roll-out the sales partnership strategy for company initiatives and programsManage all entitlements, tiers and sponsorship lead lists from marketsExecute internal studies with cross-functional teams across multiple markets to gather feedback and measure success of projects and initiativesCreate a systematic, process-driven approach to partner and relationship management, providing an end to end support on servicing & execution on-ground including: master sales deck, sizzle videos, entitlement guidelines, creative solutions consultancyImplement new business models with sponsors, partners, vendors and production agencies to deliver on scalable event solutionsWork closely with sponsors and partners in managing their business requirements, proper scoping of the needs and entitlementsIdentify opportunities for continual improvement of different workstreams and enhance the quality of existing programsForecast, measure, and report the results of various projects with partners, including co-branded content promotions, and event partnershipsRequirementsMinimum Qualifications:BA/BS degree preferred with a strong academic recordExtensive partnership management experience requiredPreferred Qualifications:5+ years of sales, sponsorship & marketing partnership experience, including multi-stakeholder management across multiple markets3+ years of marketing, media or creative industry related experience3+ years of experience in technology preferred, or a demonstrated understanding and interest in the technology businessExperience managing sponsors and third party agenciesAble to effectively build and sustain strong corporate partner relationshipsGood business acumen and dealmakerDeep interest in the film, music, content production, and/or the independent artist communities and cultureStrong work ethics and willingness to travel extensivelyAbility to work on multiple projects simultaneously in a fast paced and dynamic environmentPassion for the web video ecosystem and digital cultureKeen eye for design, and attention to detailGood analytical, communication (written and verbal), and presentation skillsDemonstrated ability to be a self-starter, independent thinker and deal-makerDemonstrated talent at building strong collaborative partnerships with cross-functional teams, and being adept at influencing strategy and investment with insights and data
Skills Functional area: Business Technology ServicesEmployment type: Full-timeJob Type: PermanentThe incumbent is expected to perform analysis, design, drive implementation and upkeep the data quality technical environment to ensure that it can effectively support the data quality assessments to measure the Bank's data health. You will have to work closely with various support units like I.T. and system stewards to implement and fine tune the tools and technical environment. Your Read more
main responsibilities include:Responsible to ensure the DQ architecture meets the requirements of DQ Programme and drive the implementation and maintenance of data quality tools and data environment across the Group and subsidiaries Perform data profiling and analysis to identify data rules to enhance the accuracy of DQ assessment Perform data quality assessment automation and development Design and automate high quality and accurate DQ Dashboard/Scorecards for sharing with various Corporate Management Committees and business/support units Develop standard operating procedure (SOP) for the DQ programme and tracking mechanism to monitor the progress of BU/SUs remedial actionsRequirementsDegree in Business Computing or related disciplines with at least 5 years of working experience in banking industry Possess good analytical skills and keen interest in process enhancement and operation efficiency, preferably with certification on productivity/process improvement, e.g. Lean Six Sigma Possess strong working knowledge and experience in Informatica Data Quality (IDQ) and QlikSense; Some exposure to Ms Power BI would be added advantage Possess knowledge on banking products, processes and data; else candidate with strong data quality resolution processing expertise would also be considered Strong interpersonal skills with excellent presentation and written communication skills Demonstrate knowledge of Data Governance and data quality methodologies and practices, preferably with experience in governance tools (data quality, metadata, etc.) Experience in project management and possess good facilitation skills with the ability to manage different stakeholders across the Bank and multitask across multiple initiatives Possess good working knowledge in relational DB and intermediate to advance SQL to facilitate data analysis and assessments Exposure to enterprise scale release and change management (data model, reference code, business rules, definitions etc.) would be highly advantageous
Skills
Roles & ResponsibilitiesIn your role as a Business Development Manager your key objective is to open new accounts and further develop the existing clients. You are recognized for your strong business development skillset to plan and strategies and an insight-driven approach to spot potential business account and create new opportunities.Job descriptionConduct market analysis to identify prospects, generate leads and develop new business opportunitiesTo plan and develop business strategyUndertake Read more
sales work including engaging new clients (cold call, social network, email), lead identification, sales meeting, proposal preparation, contract negotiationDevelop sales forecasts, implement sales plan and strategiesPrepare and deliver appropriate presentations on products/ servicesBuild strong business relationships with existing clients and develop account sales plans to maximize account potentialResponsible to engage and cultivate of strong rapport with key accountsAccountable to complete sales cycle including the collection of paymentResponsible for achieving sales targets and expand customer base RequirementsDegree in Business/ Marketing or an equivalent disciplineMust process past B2B sales experience in selling software solutions5 years' work experience in sales/business development selling software solutionsExperience in Fleets Management System Vehicle Tracking Telematics or related industries will be an advantage.Must have past experience in managerial/leadership roleExcellent interpersonal and negotiation skillsAbility to communicate with people at all levels with an independent, proactive, confident and professional attitudeAbility to multi-task and work under pressure and independentlyEntrepreneurial mind set, team playerComputer literate in Microsoft Office
Skills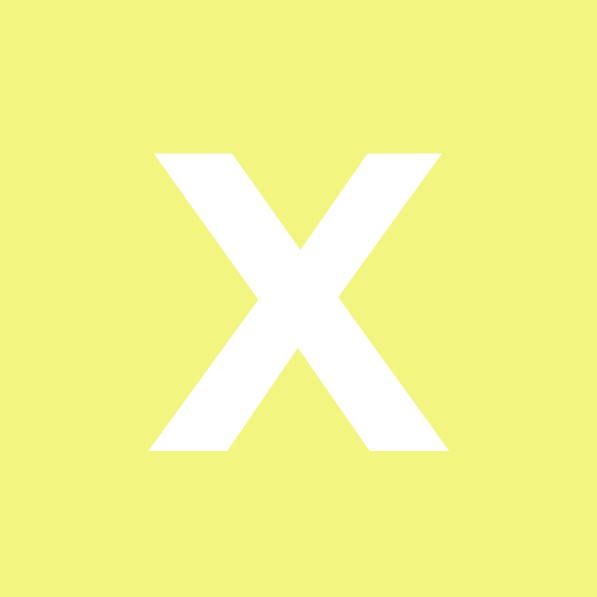 Roles & ResponsibilitiesMonitor, evaluate, formulate, implement & enforce processes affecting project execution, delivery & skills training & development, as well as XM policiesExisting work processes may sometimes need adapting for each specific client account, due to client organizational peculiarities.New work processes may beed to be developed to support & deliver on new service offerings, or client accountsDP needs to be able to identify these areas, within each client Read more
account, and be able to identify when & how they can be leveraged acrossed accounts.Understand that work processes are made to fit the client & enable XM to deliver, while protecting XM.For new processes, typically you will need an interim solution, and be prepared to monitor & dynamically modify the process to adapt to the changing situation, as the client needs & peculiarities are reviewed. This can be as frequently as every 2 weeks, or for slower moving accounts - every quarter. It will depend on the projects turnover within a period of time.Lead & drive decision-making at department-level & on critical project issuesAble to act decisively & swiftly, in absence of full informationAble to deduce or derive pertinent points in a discussion, and the isolate (for the team/client) the key issues to be tabled for resolution.Plan & structure work assignments & team structures to be in line with client account needs + XM business direction for the year/quarterConstantly re-evaluate & restructure when necessary, current team structures against evolving client business pipeline & possible changes in XM prioritiesEnsure balanced utilization across the department - across billability, utilization, skills development, opportunity exposureClear & consistent communication channel between senior management & department staffCommunicate relevant XM internal information to the dept (at appropriate levels where necessary), which may include:- staff movements- senior management "thoughts"- highlights of some aspect of XM policies (e.g. HR, security) or standards (code of conduct, business operations) as requiredDrive & be responsible for staff development within the department; make recommendations for skills or staff development across departments where appropriateBe mentor, motivator & key trainer of staff, enforcer of standards (skills, delivery & quality) for the departmentIdentifying & looking out for opportunities where staff can pursue a stated area of personal/career interest. Act in the interest of their career advancement.Constantly communicate within the department, across client account groups. Identify work & learnings that can be sharedEnsure healthy & positive work attitudesDo what is necessary to ensure project delivery on committed projects*, & actively contribute towards maintaining XM's business interest*this includes signed & unsigned but "committed" projects to client (where the decision has been agreed with client or internally only, but cost or scope may still be under negotiation)Ensure staff of other departments contributing to the delivery process, to comply with agreed XM or department/function-specific standardsResolve or mediate in inter-department conflicts - these may be process issues, responsibility/role-clarification, individuals- this requires Maintaining a perspective & view that moves things forward, i.e. instead of focusing on the roadblocks or what cannot be done.RequirementsPreferredKnowledge of, experienced in and having a keen interest in, usability issues and effective user interface design diplomacy, problem solving skills and decisivenessAbility to proactively identify challenges and recommend solutionsVersatile and communication-orientedAbility to balance many needs; be detailed-oriented while tracking and organizing many resources
Skills Roles & ResponsibilitiesWell-Established Company in the field of Beauty & Retail industry invites dynamic individual to join the group as Field Trainer.Budget for this role : S$3500Job DescriptionPerform training follow-up for all levels of retail staff.Assist in the assessment of the effectiveness of the training initiativesPerform targeted follow-up / coaching with proper planning and tracking for identified performance gaps based on classroom performance, exercises or feedback from Retail Read more
/ Boutique Management.Delivery of training at POS.To collaborate with Boutique Management in driving the performance of sales staff through field training effortsRequirementsMinimum 2 years of relevant experiences within Retail / Service Industry.Proficient in Microsoft software applicationsGood business acumen and analytical with numbersStrong communications and interpersonal skills, particularly good relations with the media networkInterested applicant, kindly submit full-detailed resume to [Click Here to Email Your Resume]Please visit www.clarist.com.sg for more available positions. Thank you
Skills