Sign in or register for a JobTech account.
Jobs that require

multi-task

skill

To assist DC Facility Manager to govern the facility operation of Data Centres and remote buildings IT Rooms.
Management of Data Centre and remote building IT space power and space Capacity (including cable containment), Planning and Provisioning
Track, record, report and manage all equipment move-in and move-out of the data centres with proper approval. e.g. assign rack for new equipment move-in, move out from rack
Manage outsourced facility vendors and Data Centre landlord
Provide onsite supervision for all critical facility maintenance.
Respond to incidents following the standard incident response procedure & track till closure
Liaise with DC/Building landlord to ensure optimal operation of electricity, HVAC and monitoring environments within Mission Critical IT facilities in Data Centre and remote buildings.
Familiar with Structured Cabling system and its related components
Assist on cabling request and ensure quality Structured Cabling installation through close supervision of cabling installer
To generate reports to management
To backfill when 24x7 L1 facility engineers require assistance
Desired Skills, Knowledge and Experience
Minimum 5 years Data Centre facilities management and project experience.
Experience working in a high-pressured environment with 24x7 on-call responsibilities
Strong understanding of incident, problem and change management procedures based on ITIL best practices
Must be experienced in the operation, maintenance & repair of infrastructure including but not limited to power distribution, emergency generators, UPS systems, PDU's, chillers, pumps, CRAC units, Building Automation System, along with other components related to Power & HVAC support.
Experienced in managing Data Centre vendors, out-sourcing vendors and project execution.
Familiarity with equipment requirements in Data Centre such as Storage, servers and networking equipment such as routers, switches is a plus.
DCIM knowledge and usage (CA DCIM preferred)
Knowledge of TIA-942 standard and MAS TVRA
Ability to multi-task and proficient in Microsoft Office applications; Excel & PowerPoint
Good communication skills
Organized and detail-oriented
Ability to work in a team
Certification
B.S. in Electrical/Mechanical Engineering or a related field is strongly preferred
Additional experience may be substituted in lieu of a degree
Certified Data Centre Professional or Equivalent
Qualifications in ITIL Foundation level at a minimum
Skills

Job Duties & Responsibilities
Develop and enhance iWork, an in-house developed web application for Product Control and Market Risk Control functions
Key Role in iWork's Tech Transformation journey, to own and drives re-platform migration projects
Work with users and onshore/offshore team to analyse requirements and propose technology solutions and able to prioritize work load, multi task and react quickly to meet business expectations
Practice End-to-End Agile development methodologies, complying with internal DevSecOps delivery process and standards
Work with various business/technologies partners to ensure successful solution delivery
Provide second-level application support & internal sharing
Required Experience
4-8 years of working experience in developing and delivering application software
Proficient in modern web development with Spring Framework and Microservice architecture
Experienced developer in Full-Stack Java Application development and distribution
Hands-on experience in various data stores include Oracle, MariaDB, Hadoop, MongoDB
Proven hands-on experience to work in DevSecOps and TDD environment, with tools such as JIRA/Jenkins.
Hands-on experience on Linux scripting
Education / Skills
A Bachelor's degree in Computer Science (or equivalent experience)
4-8 years of development and delivery experience
Proven strong experience in Core Java, JavaScript, spring framework, Oracle, MariaDB, Hadoop, MongoDB, Linux scripting, Junit test case development
Deep understanding on microservice, CIRA, DevSecOps, Agile
Experience handling application with big data is preferred
Experience in Cloud Migration or Re-Platform projects is preferred
Skills
We are exhibition stand contractors specialize in booth design and construction, we took part in major exhibitions in Singapore as well as overseas. If you can display initiative, drive, creativity and passion on a daily basis, yours is exactly the kind of talent that we are looking for. Write to us now!
Requirements:
Account servicing and handle project independently.
Plan job schedules and brief contractors.
Good leadership, self-motivation and able to guide and support your team members.
Prepare project budget and ensure budget meet expectations.
Inspect off-site fabrication and on-site installation.
Ability to handle overseas projects (Travelling required)
Have excellent writing and presentation skills.
Possess good planning, organisation and multi-tasking skills.
Able to converse and write Mandarin (to liaise with chinese speaking clients)
5 days work week (9am to 6pm)
Located near Marymount/Bishan MRT (10min walking distance)
Skills
Alexander Mann Solutions is the world's leading provider of talent management solutions. We work with organisations in more than 80 countries, helping them attract, engage and retain top talent. Trusted advisors across numerous industry sectors, we provide an impressive choice of outsourcing, consultancy and project services.
We are currently looking for someone to join us in the capacity of a Recruitment Coordinator in Singapore with a client whom we have been working with for several years. This position will be based onsite with our client who is a leading investment bank, located at the fringe of CBD.
In this role, you will be working closely (not limited to) with the recruitment team, candidates and stakeholders to ensure smooth administration support is provided throughout the recruitment process.
Key Accountabilities (not limited to):
Managing various recruitment administration activities to support the recruitment process including interview scheduling and uploading job vacancies on systems and job boards
Updating the applicant tracking system as and when required and ensure data accuracy at all times
Liaise with agencies/vendors in processing candidates, uploading data, getting invoices paid etc.
Managing the customers' needs and expectations and working to the service levels agreed with the client
Experience:
Strong administration & coordination background in any industry
Strong attention to detail with ability to multi task proactively
Demonstrate ability to work autonomously and as part of a team
Strong client service & team focus
Good command of English & stakeholder management skills (Cantonese/other language is advantageous)
Excellent problem solving skills (analytical thinker)
CEI Certification required
Skills
* 5 days work week (9am to 6pm)
* 10min walking distance from MRT (Bishan/Marymount)
* Travelling overseas required.
Responsibilities:-
Account servicing and ability to handle projects independently
Understand client's requirements, prepare quotation, plan job schedules and brief contractors
To generate new leads through sales call.
Meet and exceed all agreed sales targets set by the Sales Director.
Prepare project budget and billing arrangements.
Inspect off-site fabrication and on-site installation.
Able to handle overseas projects.
Requirements:-
Have excellent project management skills, strategic thinking, strong writing and presentation skills
Self-oriented and able to work independently or collaboratively with various teams to deliver project on time.
Have at least 3-4 years experience in exhibition or design firm.
Ability to multi-task and handle numerous project simultaneously.
Ability to read write chinese to liaise with chinese associates.
Candidate must process at least Diploma/Advanced/Higher/Graduate Diploma in any field.
Skills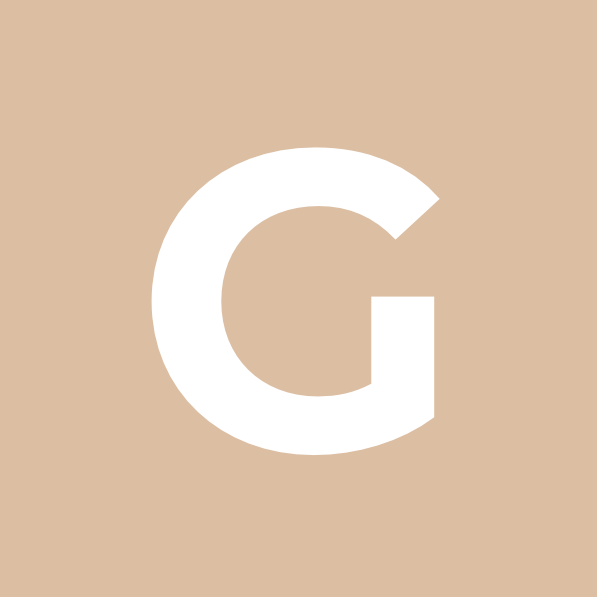 If you believe in delighting customers, have high standards and are resourceful, we want to hear from you. Responsibilities: Receive and check all incoming goods to ensure these goods meet Halal and Food Safety standards Pack incoming goods into their storage areas in an orderly manner Check that goods in the storage areas are not expired Operate on a 'first in, first out' principle to ensure that goods Read more
which are next to expire are utilised first Keep and maintain accurate recordings of all incoming and outgoing items from suppliers Maintain inventory and identify slow moving items to avoid over-purchasing Assist the procurement, food and operations teams with administrative tasks Adhere to all Halal and Food Safety standards and procedure Requirements: Muslim (due to MUIS requirements) Can-do attitude and good communication skills Sense of urgency Superior organisational and multitasking abilities Ability to start and get things done Flexibility to respond to a range of different situations Previous store or warehouse experience with Halal and Food Safety standards Bonus: Prior experience in a receiving role or food background What's in it for you: Work with a fast growing team to explore and shape best practices Work in a really cool office with free meals (and a great pantry) Other benefits include health care, birthday leave and regular staff events Basic pay of $1,500 - $1,800 (depending on experience) before overtime Working days - Monday to Saturday
Skills
$1,600 - $2,200 a month*Core Responsibilities:*Set up jigs, fixtures and tooling required for machining.Operate manual and CNC Lathe, VTL and Milling machines.Perform in-process inspection on machining parts using precision gauges and micrometers.Comply with engine manuals, technical data and work instructions for all machining operation.Initiate and suggest continuous improvement ideas to improve process, productivity and quality.Perform Total Productive Maintenances.Maintain good housekeeping practices on machines and in work area.Comply with Read more
safety rules and regulations during course of duties.Perform other related duties as assigned.Qualifications: NITEC / Technical Certificate in Mechanical / Precision Engineering or equivalent.At least 2 – 7 years' machining experience in Precision Engineering / Metal / Aerospace environment.Must be able to operate manual and CNC Lathe, VTL and Milling machines.Good knowledge in machining processes and able to read and understand blueprints with Geometric Dimension & Tolerance (GD&T) and is able to use standard measuring instruments.Strong attention to detail, ability to multitask and possess good communications skills.Able to perform rotating shift (7.30am to 4.48pm or 7.30pm to 4.48am).Job Type: Full-timeSalary: $1,600.00 to $2,200.00 /month
Skills SingaporeJob DescriptionHandle enquiries, quotations, correspondence, etcPrepare Purchase Orders / Delivery Orders, invoices, Import / Export documentations, etcSupport logistic monitoring of shipment / courier servicesGeneral office adminstrative & accounting worksHandle any ad hoc duties assignedJob RequirementsResponsible, initiative, hardworking and independentAble to multi taskWilling to learnPossess good work attitudeProficient in Microsoft Word, outlook and excel. IT knowledge would be an advantage.Job Type: Full-timeLanguage:English & Chinese (Preferred)
Skills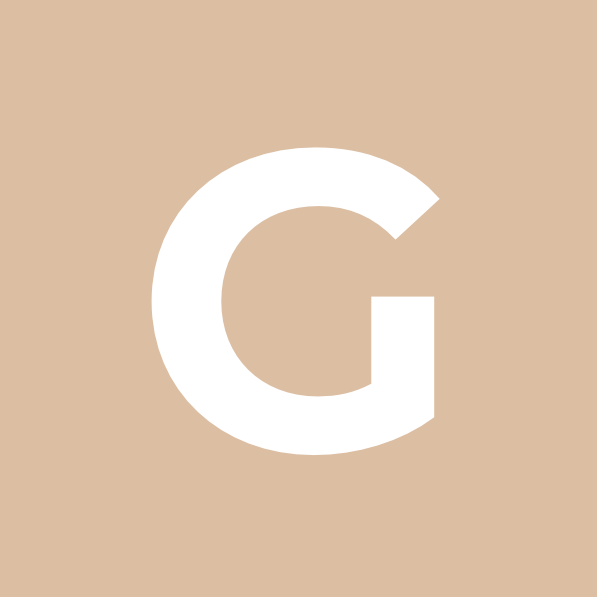 SingaporeIf you believe in delighting customers, have high standards and are resourceful, we want to hear from you.Responsibilities: Update and maintain employee records in a timely and accurate manner Oversee and maintain various employee systems (e.g. insurance portal, HR portal, employee feedback platform, etc.) Assist in administering regular performance reviews Assist in the recruitment process Onboard new employees and offboard departing employees Work pass applications and other MOM-related Read more
administrative matters Prepare and issue employment contracts, increment letters, and other People Ops documents Applying for government-related grants and programmes Organise employee events and create an amazing place for people to work in Any other ad hoc tasks as assigned from time to time Requirements: Superior organisational skills and multitasking abilities Strong communication skills Meticulous and pays attention to the details. Show us by including the word "Delight" in your application. Problem-solving skills Basic qualification and/or sufficient experience in HR What's in it for you: Work with a fast growing team to explore and shape best practices Work in a really cool office with free meals (and a great pantry) Competitive compensation package based on experience Other benefits include health care, birthday leave and regular employee events You should include these in your application: CV or LinkedIn profile Tell us about a time where you had to work on a task that seemed to be extremely challenging, and how you overcame it? What are your favourite projects? What motivates you? What is something you believe that nearly no one agrees with you on?
Skills
We are looking for team members to join our fast-growing business as we solidify our market position. As a Functional Consultant, you will act as a trusted advisor to implement high value business solutions to our clients using our proprietary manpower planning products. Ultimately, you will be equipped with training and mentorship in managing the entire life cycle of business solutions implementation. You can look forward to supporting Read more
our wide arrays of projects with large enterprises across Singapore, promising an unprecedented opportunity to learn and gain extensive experience. Requirements Responsibilities: Gathering requirements - Understand, analyse and document the clients' pain points, problem statements and functional requirements Solutioning - Lead the creation of solution designs based on client's business requirements using our flagship product - WorkforceOptimizer Customization - Work with client and WorkforceOptimizer technology teams to configure and personalize WorkforceOptimizer's product suite to align with our clients' business requirements Education & Training - Educate end-users on best practices for time and labour management by conducting customer training workshops Testing & Review - Manage testing and deployment activities to obtain clients' feedback (e.g. user-acceptance testing)Qualifications: Bachelor's degree in Computer Science, Information System, Engineering or Business 2-3 years of experience as a business analyst or functional/ implementation consultant Background in HR, Payroll, or Time & Attendance functional areas is an advantage Strong critical thinking and problem-solving skills: to apply strong analytical abilities or instincts at the right times to make the right judgment call Exceptional interpersonal and communication skills: an astute listener who can pick up subtle cues that others may fail to notice Able to work independently and as a team: able to support multiple clients concurrently, able to multi-task and stay organized in a fast-paced environment Benefits Direct exposure to leadership opportunities and project management Hands-on exposure in driving solution design and consulting Mentorship in managing senior stakeholders Competitive salary package
Skills