Sign in or register for a JobTech account.
Jobs that require

mysql

skill

Java Full Stack Developers:
Job Duties and Responsibilities
Level of experience : 5+ years to 10 years
Java 1.5 and above. [ Good to have Java 1.8 ]
Spring (spring security, spring integration, spring batch, spring data, spring cloud, spring boot)
JPA (Java Persistent API), Hibernate, MyBatis
Unix/Linux-Any Unix flavor
SQL/Database knowledge
Any messaging knowledge [JMS, KAFKA]
HTML5, CSS, JavaScript [ES6] & Other Front-End Technologies
jQuery, Bootstrap, ReactJS, AngularJS
Responsive Design, Cross-Platform [Web & Mobile], Cross-Browser Environment compatibility, Object-Oriented Design, Web Services (REST/SOAP)
Web Services (Restful/Any web services)-Consumption experience is fine
AWS
Any NoSQL Database [DynamoDB, MongoDB, CASSANDRA, HBase, etc…]
Node JS [Good to have]
Required Experience
Experience With Git and Github
Knowledgeable of REST-Based APIs
Knowledgeable of Web Application Development Frameworks
Manage and Prioritize Project Work
Knowledge in MariaDB, or at least should have knowledge in RMDB (e.g, MySQL, Oracle)
Preferable to have knowledge in Private Cloud platform (Openshift, Kubernetes, Docker).
Familiar with Agile practice.
Establish Continuous integration and Release automation
Skills

Job Duties & Responsibilities
Taking L1 and L2 support of existing BAU systems.
Taking the ownership of investigating the root causes within SLA
Manage the lifecycle of Jira tickets
Must-have requirement
Strong knowledge in Linux operation system
Shell scripting will give added advantage
Strong SQL knowledge (Oracle, MySQL, MaraiDB)
Understand Production release procedures
Understand Infra activities (Network, ID management, LDAP, Firewall, etc.)
Good knowledge on Openshift support. Or any other cloud based support.
Good-to-have
Familiar with Cloud Platforms like AWS, Open Shift
Familiar with DevOps
Professional Qualification
A Bachelor's degree in Computer Science (or equivalent experience)
4 – 9 years of application support experience
Relevant industry experience on Solaris, Linux systems
Fundamental knowledge of distributed Architectures, SOA, Micro-services, PaaS
Source Code control (experience with Git preferred)
Able to perform unix / linux scripting.
Monitor and address issues relating to capacity constraints and performance related items.
Skills

Level of experience : 5+ years to 10 years
Java 1.5 and above. [ Good to have Java 1.8 ]
Spring (spring security, spring integration, spring batch, spring data, spring cloud, spring boot)
JPA (Java Persistent API), Hibernate, MyBatis
Unix/Linux-Any Unix flavor
SQL/Database knowledge
Any messaging knowledge [JMS, KAFKA]
HTML5, CSS, JavaScript [ES6] & Other Front-End Technologies
jQuery, Bootstrap, ReactJS, AngularJS
Responsive Design, Cross-Platform [Web & Mobile], Cross-Browser Environment compatibility, Object-Oriented Design, Web Services (REST/SOAP)
Web Services (Restful/Any web services)-Consumption experience is fine
AWS
Any NoSQL Database [DynamoDB, MongoDB, CASSANDRA, HBase, etc…]
Node JS [Good to have]
Experience With Git and Github
Knowledgeable of REST-Based APIs
Knowledgeable of Web Application Development Frameworks
Manage and Prioritize Project Work
Knowledge in MariaDB, or at least should have knowledge in RMDB (e.g, MySQL, Oracle)
Preferable to have knowledge in Private Cloud platform (Openshift, Kubernetes, Docker).
Familiar with Agile practice.
Establish Continuous integration and Release automation
Skills SGeBiz is one of Singapore's fastest growing startups. Our mission is to create a strong community of buyers and sellers in the B2B arena and solve their problems and help them grow. We specialize in an array of cutting edge digital solutions. Through our main product, Ezyprocure, we are revolutionising the F&B industry.
Our e-procurement platform enables businesses from SMEs to large Organisations ensure productivity, growth, cost savings, seamless payments and also to make smarter data-driven decisions.
We are expanding rapidly and are looking for highly motivated team players that can join us.
JD:
We are looking for few capable senior software developers, with strong communication skills, a keen understanding of problems and solving them, whoever feels comfortable talking to developers and also capable of project task planning.
You should have knowledge of Java Architecture, UI / UX /development with latest Technologies.
Web App Front End : Must Have - AngularJS, JavaScript, HTML 5, CSS, Bootstrap, Mobile UI. Angular 6.0
Back End : Java, Spring, Microservices -Must Have ORM : Hibernate -Must Have
Build Tool : Maven -Must Have.
Hosting : AWS EC2, AWS RDS -Good to Have
Database : MySQL -Must Have
Storage : AWS S3 -Good to Have
Revision Control/Source Control : Bitbucket -Must Have
Additionally we require candidates to be expert in web services/middleware, building restful API for our system
Skills We've exploded in growth recently and are looking for an aspiring back-end web developer to join our team. You'll be working with the web team to plan & develop our new websites, as well as do the required maintenance works. You'll also be working with our Product and Operations teams to develop in-house solutions to better assist them in achieving their goals. If you've always wanted to sit Read more
on a Secretlab chair, know that you'll be offered one on the first day of work.Requirements· Diploma/Degree in Computer Science or any IT related certificate· Disciplined in approach - able to handle timelines and multiple projects· Both inexperience and experienced personnel welcome.Programming languages· PHP (CodeIgniter, Cake PHP, Laravel, WordPress are a plus)· SQL (MySQL, MS SQL Server)· Shopify (Theme, Liquid, Script, Ruby, and API)· JavaScript (jQuery)· Understand API, webhooks, AJAX· Skills on front-end development is a plus (jQuery, Bootstrap 3)Bonus Requirements· Experience with web design· Experience in web deployment to Linux based servers· Someone who wants to explore new web technologies and apply them in the company​
Skills Responsibilities: Analyse, design, develop and implement software applications. Develop Front-end and/or back-end applications. Support product implementation and maintenance. Required Skills/Qualifications: Diploma/Degree in Computer Science. Strong programming skills and good problem solving skills. At least 3 years of extensive experience in ONE OR MORE of these tool sets: 1. ReactJS/Redux, CRA/DVA, React-Router, MUI/Antd, or 2. PHP, MySQL, JSON and Bootstrap, or 3. Golang with ML/DA packages. Working experience with Read more
these tools: Yarn/NPM, Docker, Git, SVM. Knowledge of GraphQL, AWS, Alicloud, R is an advantage. Proactive, able to multitask and work independently.
Skills
$4,000 - $6,000 a monthContractThis role involves administering and maintaining Microsoft Windows servers, Linux servers, Apache Tomcat web servers with MySQL and or MSSQL database servers, TCP/IP network administration, administration of IEEE802.11xxx WiFi networks, familiar with IEE802.15 mesh wireless networking and familiar with IEE802.15.4 ZigBee wireless networks.This specific position serves as the key resource for administering and maintaining the IT infrastructure required by SinBerBEST and its associated projects. Read more
This infrastructure will include data collection servers, management and coordination of data analysis software developed by various researchers, and also coordination of the various sensing and control systems that are implemented.The goal of SinBerBEST (Singapore Berkeley Building Efficiency and Sustainability in the Tropics) is to reduce office space energy consumption with in depth use of sensing and modelling technologies. As part of our deliverables, we are to build and configure the various servers needed to measure the environment and ensure that such data are delivered in a timely and reliable manner to the back-end servers, with the data processed and ultimately, with the capability to enable useful visualizations and data outputs for the end-user.In addition, this position needs to be involved in several focussed projects that are being conducted concurrently. For example, one of the ongoing projects involves running social network-based applications on the test bed in order to model and modify energy consumption pattern of the subjects involved, while another project is focussed on wireless control of lighting systems.The successful candidate is expected to be able to administer and maintain the overall IT infrastructure to accomplish the above mentioned goals.ResponsibilitiesInstall, configure, monitor and backup MS Windows servers, Linux servers (primarily Ubuntu) and Apache Tomcat web servers.Administering MySQL databases or Microsoft MSSQL databases.Administering TCP/IP networks.Apply operating system patches and upgrades on a regular basis. Evaluate the impact of patches if needed and advise accordingly.Install new servers and configure hardware, peripherals, services, settings, directories, storage, etc. in accordance with standards and project requirements.Perform regular backup operations, ensuring all required file systems and system data are successfully backed up. Prepare and test recovery procedures. Formulate and recommend backup strategies if needed.Embark and lead on server administration assigned projects to improve the overall administration effort.RequirementsRequires strong working experience in server system administration.Broad knowledge of industry IT best practices.Degree in IT or equivalent in Information technology or computer science with four to five years of working experience in system administration.Requires strong interpersonal skills in order to work with both technical and non-technical staff at various levels throughout the organisation.Must be able to communicate technical information in a clear and concise manner.Good communication and interpersonal skillsMicrosoft or Linux or CISCO certifications are preferable.MS Windows server administration and MS Windows Active Directory experience and LDAP required.Document and propose IT policy objectives.Observe and enforce company IT policies.Desired ExperienceStrong Experience in MS Windows and Linux system administration.Experience in Apache Tomcat Web server administration.TCP/IP network administration experience.Experience with MySQL database and or MS SQL database administration will be an advantage.Working experience of IT security will be a plus.Working experience with Sophos hardware based firewall solutions will be an advantage.ITIL V3 aware.Job Type: ContractSalary: $4,000.00 to $6,000.00 /monthExperience:system administration: 4 years (Preferred)Location:Singapore (Preferred)
Skills Be part of our growth story Get a chance to work on a product that is rapidly disrupting the way people find jobs and get hiredThe Employer Snaphunt is an AI enabled hiring platform that leverages technology to source, screen, and shortlist talent with a skills and culture fit for our clients open roles. We are fundamentally changing the way middle- senior level white collar professionals find jobs Read more
and companies hire their specialist talent and are making hiring more convenient, transparent, accurate and affordable. We have recently gone live in Singapore and are backed by top notch venture capitalists.The Job In this role you will work alongside a talented team to deliver disruptive tech solutions which radically change the way people find jobs and get hired. You will also:Write well-designed, testable and efficient code. Support continuous improvement by investigating alternatives and new technologies and presenting these for architectural review. Troubleshoot and debug to optimise performance. Architect, design, develop and deploy new features. Build efficient, reusable well-designed and high-quality front-end systems.The ProfileYou possess a Degree/Diploma in Computer Science, Engineering or related field. You have at least 2 years experience, ideally within a Software Engineer role. You possess strong knowledge of Node.JS and React. Expertise in full stack development and Machine Learning would be highly valuable. Exposure to MongoDB or MySQL databases is a plus. You possess strong analytical skills and are comfortable dealing with numerical data. You are highly goal driven and work well in fast paced environments. You are a strong team player who can manage multiple stakeholders.Apply for this role using the following link:https://snaphunt.com/jobs/91800312
Skills

Responsibilities:Develop codes using .NET programming languages on .NET framework, .NET Core, .NET microservice frameworkConstantly review and improve on existing codesDesign, build and maintain efficient codesCo-ordinate and participate in the testing and deployment of applications and systemsCollaborate with business and technical stakeholders to deliver high quality products and servicesMaintains proper documentationJob requirements:Possess a recognized Degree in Computer Science/IT or equivalentMore than 3 years of working experience in .Net development Read more
and project implementationProficient in ASP.NET using C#, HTML5, JSON, XML, jQuery, AJAX and other scripting languagesExperience in Oracle, MS SQL, MySQL and other databasesKnowledge on Web API, MVC, Entity Framework, WCF, RESTful serviceAble to work in a team and with minimum supervision
Skills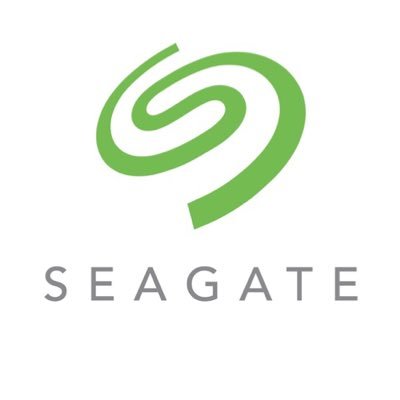 190653 Engineer , Software Research ( Surveillance) (Open) Seagate Research Group is seeking a Engineer, Software Research for a position in the exciting and rapidly growing field of client/server and surveillance software. This is a position for a software professional who is passionate about building innovative solutions involving new storage products. You should be entirely comfortable with Linux, JavaScript, node.js, Angular or React, CSS, Object Oriented design and Read more
MySQL (or similar) databases. You should also be familiar with Git, Linux package management, as well as software requirements management and testing. Finally, you must demonstrate in-depth knowledge of the use, design, and development of client-server systems, GUIs and SaaS delivery models. Responsibilities Web-based client GUI development. Design of test cases, including debug, and fix-validate Comparative benchmarking of various systems. Requirements: Proficiency in using Linux open source software and management tools. Demonstrated programming proficiency in JavaScript, node.js, Angular or React, HTML, and MySQL. Additional experience with one or more languages (such as C, C++, Python). Demonstrated problem-solving capabilities. Experience using firmware and hardware development tools. Self-motivated, willingness to learn and be able to comprehend and apply new knowledge quickly and effectively on the job. Degree in Engineering Preferred Experience with Debian / Ubuntu A solid understanding of Linux storage systems. Experience working with the open source community, and experience with GitHub Familiarity or experience with Machine Learning / AI methods and Tools will be a plus Job Family: Engineering Professional
Skills