Sign in or register for a JobTech account.
Jobs that require

mysql

skill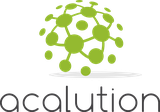 Wine.Delivery is a promising e-commerce startup and a trademark of Acalution Pte. Ltd.. It is a first class fully automated online marketplace for wine and spirits. We serve the Singapore wine market with a wide variety of wine and an outstanding online shopping experience. All wines are delivered directly to the customer's doorstep with utmost care through dedicated drivers in a fully professional manner at the perfect storage temperature.
We are looking for a self-motivated and experienced candidate with software engineering background to join our agile team!
Your Role:
• Design, develop, test, deploy, maintain and improve Wine.Delivery e-commerce site
• Design, develop, test, deploy, maintain and improve REST API for Wine.Delivery mobile app
• Work with Project Lead/ Manager to propose technical solution
• Actively participate in Scrum ceremonies
Requirements
• At least 3 years of experience in PHP and MySQL
• Proficient in Web technology stack (JavaScript, jQuery, CSS, HTML) and Magento
• Candidates with knowledge in Git source control, Payment Gateway integration, Elastic Search and Containerization Technology (eg. Docker) will be preferred
• Experience in AWS and React is a plus
• Fast learner, self-motivated, team player and detail-oriented
Why join us?
Acalution is a great opportunity for you to realise your potential. As the business grows, we are acutely aware that our people are the backbone of the company and hence are dedicated to rewarding contribution, diversity, excellence and commitment.
If finding solutions to complex problems, learning continuously, and driving change excites you, then let's have a chat. We are saying it's going to be worth it.
Skills Roles & ResponsibilitiesImmediate Vacancy for PHP Web ProgrammerRequirementsDegree/ Dip. In computer science / ProgrammingKnowledge of PHP, MYSQL is a must, knowledge of Drupal is good advantageKnowledge of C#.Net is an advantageAt least 3 year of working experienceAble to start work immediatelyInterested applicants, please email: [Click Here to Email Your Resume]
Skills An established organization is seeking candidates for the following position:SOFTWARE ENGINEER Responsibilities:Involve in the software development life cycle including application development, implementation, maintenance and post implementation review Software documentation preparation Part of the integration team to diagnose program defects, performance issues and assist in carrying out follow-ups Improve operation by conducting system analysis, recommend changes in policies and procedures Provide on-going maintenance support and enhancements in existing systems Read more
and platform Provide Disaster Recovery Plan for critical systemsRequirements:Fresh Degree graduates or Diploma holders in IT with minimum 2 years relevant experiences will be considered Strong technical skills in:- HTML, WebLogic, Apache, J-Query, Angular JS (Web Application) - C++, Dot Net, Java, Shell Scripting (Prog Language for application software) - Proficient in Android & iOS development platform (Prog Language for mobile software) - MS SQL database, MySQL (Prog Language for database)Passion in software programming and troubleshooting Experience in Scrum/Agile development methodologies Experience in building and deploying infrastructure with cloud deployment techniques Possess knowledge in database administration Good project management skills, PMP certification is a plus Experience in SAP system is a plusIf you meet the requirements of the above position, please email us a detailed resume stating personal particulars, qualifications, experience, present and expected salaries, contact numbers, together with a recent passport-size photograph and transcript to: [Click Here to Email Your Resume](All applications will be treated in strict confidence. We regret that only shortlisted candidates will be notified)
Skills Roles & ResponsibilitiesAre you looking for a position that will not only challenge you professionally but also provide a good work/quality of life balance with other talented individuals? Are you interested in working for a fast growing and innovative multicultural organization?ResponsibilitiesAlphanova is looking for a Full Stack Software Engineer. This employee will be a member of the Technical team and will work with various functional groups on gathering Read more
requirements, evaluating, designing, implementing, and supporting solutions. We look for individuals who deliver projects on-time and ensure that it meets the business requirements. The candidate must be able to multi-task and work in an evolving environment. This Employee will:Build RESTful web services/API endpoints to serve the application needs, taking responsibility for the quality of code you produceIntegration of user-facing elements developed by front-end developersBuild efficient, testable, and reusable modulesImplement toolkits and APIs for purposes such as integration, performance optimisation, security and scalabilityIntegration of data storage solutions (such as MySQL, Amazon S3)Build automated tests to support our continuous deployment environmentShare knowledge of tools and techniques with your wider team, both developers and non-developersProvide timely updates to the project management on work progress and tasks assignedAble to work in a team with an Agile set up, with minimal supervisionAn awareness of technologies used for web applications, eg databases, backups, CDNs and search, and of Unix-like operating systems, eg Linux and/or Mac OS experience of working on, or with web technologiesRequirementsRequirementsCore skills (Have used or applied in previous project):NodeJS, Express.JSPHP, LaravelHTML & CSS + LESS/SASSReact, AngularCloud Platforms & Infrastructure (e.g. IBM Bluemix, AWS)Relational databases (MySQL, MariaDB, …)NoSQL database (MongoDB/CouchDB)Git source code control and GithubLinux OS and/or Mac OSKnowledge in Mobile Development (iOS, Android) is an advantage.
Skills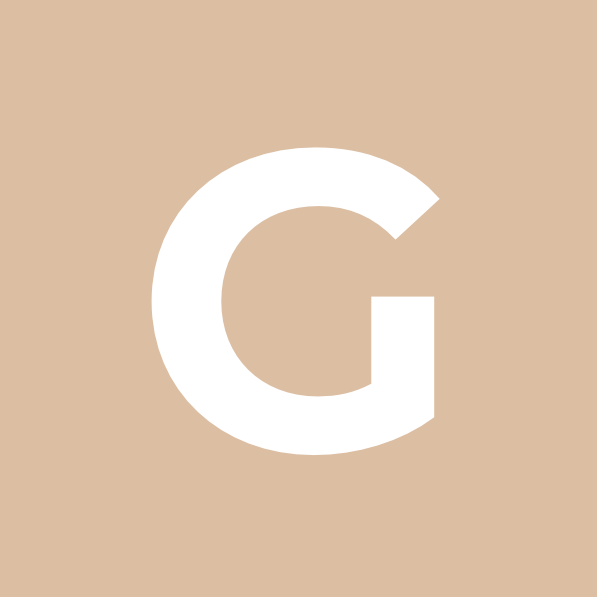 The candidate for this position will be responsible for the DFM kit development such as Pattern-Based, Rule-based and Model-based (preferably with Standard Verification Rule Format (SVRF) or TVF (TCL Verification Format), quality deck assurance and provide enablement support to customers for DFM-enabled IPs and DFM-enabled chips. Develop and support advanced IC design flow and DFM deck development for Foundry customers in pre-tapeout,prototype and final design phases to enhance Read more
manufacturability Work with internal process owners and major EDA partners (Synopsys, Cadence, Mentor) to realize process aware IC design platformWork with IP Design Teams, Design Enablement, Process Development, OPC Development, Manufacturing teams globally to buildup DFM signoff methodology and DFM knowledge database. Perform rigorous DFM QA check and provide automation procedures to ensure high quality DFM Design Kits for customer and IP vendors usage. Integrate DFM methodology and kit into IC design flow for DFM hazard avoidance or DFM fixing. Qualifications:PhD / Masters / Degree in Engineering, Microelectronics, Computer Engineering or equivalentAt least 9 years of working experience in CAD / EDA / IC physical design or analog circuit implementationExperienced in PDK and rule deck development (LVS / DRC / DFM / PERC / Layout profiling deck development) using Mentor SVRF / TVF or equivalent.Experienced in DFM, silicon process, device and library, process modeling, silicon failure analysis, model – silicon correlation or characterization is a significant plus. Possess knowledge on analog circuit design, circuit simulation, mixed-signals integration.Demonstrated programming skills in the following for work automation:Cadence SKILL programming Scripting languages: Tcl/TK or Perl or Python or Ruby Database scripting (mySQL, Oracle or similar) Makefile mechanism #LI-VL1
Skills Roles & ResponsibilitiesWe are looking for an entrepreneurial software engineer with Javascript skills to (a) help us reach out to more users and (b) build product features and tools. This is a unique opportunity to work with an experienced engineering team and build a globally facing technology product!RESPONSIBILITIESGrow our active user base (e.g., build Instagram automation tools, Instagram spider, analyse social network data)Extract useful data across various social Read more
network such as Linkedin, Instagram, Facebook RequirementsMINIMUM QUALIFICATIONSGood knowledge of JavascriptKnowledge of modern Javascript libraries and toolingDatabase knowledge such as MySQL/PostgresSQL/MongoDB is a plus
Skills

Roles & ResponsibilitiesJob DescriptionDesign, develop, enhance, implement & support IOS and Android mobile applicationsCollaborate with cross-functional teams to analyze, design, and develop new features based on requirementBuild and publish applications in app storesDevelop and innovate new implemented technology features to maximize application performanceAbility to perform and develop new technology and integrate into mobile application relating to product design, UI or UXTest and fix any bugs in order to Read more
maintain the quality and integrity of the consumer experienceExperience on Payment gateway integration in mobile apps, Locations and Map PI's will be an advantagePrepare deployment documents and deploymentContinuous evaluating and increase the program's effectivenessDevelop solutions in CHINESE either web portal and mobile app. RequirementsRequirement:Candidate must possess a Bachelor Degree in Computer Science or Information TechnologyPreferably with minimum of 3 to 5yrs related experience.Proficient in iOS/Android development, frameworks and release management in Android and iOS, preferably with exposure to App Store(iOS) and Google Play MarketplaceProficient and extensive knowledge on Cocoa Touch and XcodeProficient in ASP.NET C#, JavaScript, HTML5, and CSS3 and C#, ASP.Net,(Framework 3.0 and above) including MS SQL scripting, PHP, MySQLExperience in UI/UX design of web mobile applications will be a plus pointUX design best practices to design solutions and a deep understanding of mobile-first and responsive design will be a plus pointDatabase design and programming with Microsoft SQL and MySQLWeb services standard such as REST, XML, SOAP and XSDLSolid understanding of the full mobile development life cycleAndroidAbility to perform in the full life cycle of Android application development and mobile app developmentHands on experience and knowledge on android Push Notifications & Toast, Android SDK'S, Eclipse build system, Android Studio, Gradle, Core java, Restful web servicesIOSStrong object-oriented design and programming skills in Objective-C and IOS SDK, memory management and caching mechanisms specific to Mobile devices, IOS frameworks such as Core Data, Core Animation, Core Graphics and Core Text
Skills Today, most businesses ranging from tech startups to Fortune 500 companies have the capability to collect and analyze relevant data. This has allowed them to develop fact-based strategies that drives better business decisions. However, Data Analytics still remains inaccessible for the vast majority of traditional SMEs. This is because existing analytics products are either too complicated to set, difficult to operate or expensive for most small businesses. This forces Read more
small business owners to make business decisions by either guessing or using their gut. And they are often wrong. At Konigle, we aim to bring the power of Data Analytics to small business owners by building a AI-driven web and mobile application that is capable of analyzing unstructured data to generate insights. We aim to make it easy to set up and intuitive to use to differentiate ourselves from traditional solutions. This will enable small business owners to make decisions based on data and not guesswork or instinct so that they can build better businesses'. We are backed by some of the leading investors in Southeast Asia such as Wavemaker Partners and Entrepreneur First. The Role We are looking for a Full Stack Engineer Intern to join our team in Singapore. You will work closely with the rest of our Engineering team to help us build our product and optimize it based on user feedback.  While we are a very young company, we are committed to helping anyone who joins grow professionally. Even though this is just an internship, we want your time here to be a meaningful period in your life where you experienced a rapid acceleration in your learning rate and we take an active approach to ensuring that happens. As an early-stage startup, we will be able to grant you opportunities that you are unlikely to get anywhere else such as the chance to play a role in different aspects of our business from hiring for the team to acquiring customers.  All our past hires have gone on to do great things and at the end of your time here, we will personally assist and help you to move on to your next phase of growth. You have: Experience building projects with Python Worked with MySQL and/or MongoDB Familiarity with Git Bonus points for: Experience working in a startup Experience deploying projects on AWS or Google Cloud Experience using machine learning libraries such as Scikit-learn and/Tensorflow/Keras Location: You'll be based in our offices in Singapore located at 79 Ayer Rajah Crescent, S(139955). 
Skills Roles & ResponsibilitiesShould be a full stack developer with strong skills in Java, Angular JS 4+ / REACT JS / Backbone JSAs a senior developer, the candidate will be driving to ensure the new agile approach to software development is embedded within the organization. A deep knowledge of running applications from an operational perspective is required, preferably in a DevOps. Should have knowledge on the most modern tools Read more
for behavioral driven design, continuous integration and striving for continuous deployment.RequirementsWriting reusable, testable, and efficient code. Design and implementation of consumer-focused, low-latency, high-availability applications. Design and implementation of security and data protection. Creating and maintaining secure base React JS. Knowledge of frameworks such as Express, Koa. Deep understanding of Microservices. Experience in test-driven development. Proficient understanding of code versioning tools, preferably using Git. Detailed knowledge about document oriented NoSQL databases.SkillsLanguage: Scala, SQL, JavaScript, Groovy, PythonPaaS: Openshift, AWS, Azure, Docker, KubernetesData: MySQL, Postgres, Oracle, MongoDB, Elasticsearch, Hadoop, Spark, HIVE, TableauCache: Redis, MemcachedMiddleware: Kafka, RabbitMQ, WebsphereMQ, REST APIUI: HTML5, Angular 4, Angular JS 4+ / REACT JS / Backbone JS, Bootstrap, CSS, RxJSLogging & Monitoring: ELK, Zipkin, AppDynamics, New RelicFrameworks: MicroservicesCI/CD Toolset: Ansible, Artifactory, Jenkins, BitBucket, SonarQube, Fortify, Flyway, Jira and Confluence.
Skills Roles & ResponsibilitiesReporting to the CIO, this role in an integral part of the Data Science team. We are looking for experienced Data Scientists to work on and lead complex data analysis projects using standard modelling and data transformation approaches as well as Lynx's proprietary graph analysis system. You should be comfortable working with very large data sets residing in different data stores in disparate formats. The role Read more
requires the candidate to be strong with hands-on implementation as well have the potential to move fast onto a high growth career trajectory. RequirementsRequirements ● Industry experience in data mining and/or data science● University degree in a technical field (Mathematics, Statistics, Economics, Computer Science or Engineering)● Strong probability theory and statistics knowledge● Knowledge of some statistical tools.● Ability to write programs in some programming language (e.g. R/Python) - software engineer skills to designand implement complex software systems is NOT needed, butthe candidate is expected to be able to write simple code to prototype and test analytical ideas● Good problem-solving skills● Knowledge of RDBMS systems (Oracle, Teradata, MySQL etc.)● Excellent verbal and written communication skills● Some leadership experiences● Fluency in English● Willingness to travel - Up to 50% travel across the region will be requiredDesirable● Experience in Big Data ● Experience in data science or analytics
Skills