Sign in or register for a JobTech account.
Jobs that require

negotiation

skill
A mobile-commerce technology company that is a part of multibillion-dollar group with a concept in the Automotive Industry where they aimed to solve the existing problem of vehicle owners finding trustable service providers to help service and maintain their car and provide road side assistance.
Looking to hire a Business Development Manager to perform the following tasks:
• Deliver against agreed sales plan to meet business objective.
• Maximize market / sales potential and develop strong relationships at various levels with Network Partners, ensure delivery
of 21North services and profitable outcomes.
• Submit Sales Tracker Report on a timely basis to review funnel.
• Act as an ambassador to the Company, presenting commercial proposals to Network Partners and close profitable business.
• Maintain a cordial & healthy relationship with manufacturers in the Region/State/City.
• Maintain a cordial & healthy relationship with all service centers in the Region/State/City.
• Agreement to be signed with all our Service Network Partners.
• Have a control mechanism in place to check whether the SLA's & Terms & Conditions are being followed as mutually
agreed.
• Negotiate with Workshops, Service Providers & Suppliers based on the volumes on discounts, incentives & special
benefits/offers which can be passed on to the users.
Skills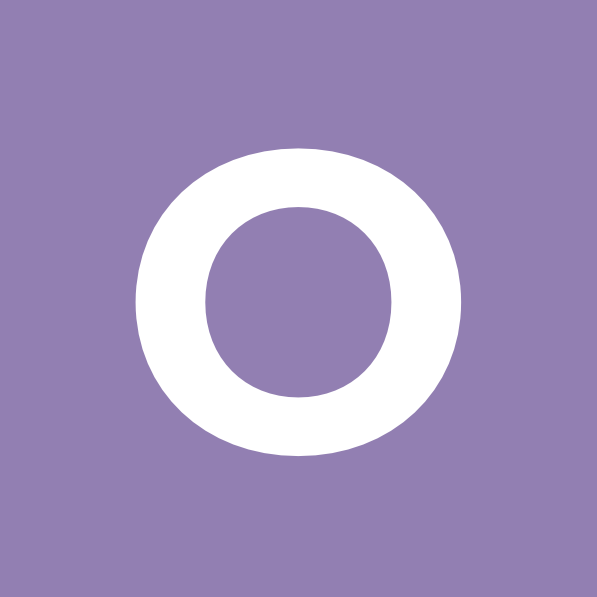 Roles & ResponsibilitiesManage key accountsAct as the point of contact for clientsIdentify new potential customersEnsure time requirements are metStay up-to-date with new features and product launchesEstablish best practicesGenerate New leadsMonitor and report on sales performance analyticsSuggest innovative ideas to increase sales and improve customer experienceRegional Role- Asia Pacific, Middle East & Europe RequirementsProven work experience as a Sales account executiveHands on experience with customer serviceAn ability to gasp Read more
clients needs and to increase customer engagementSolid knowledge of CRM software and MS Office (MS Excel in particular)Understanding of sales performance metricsExcellent communication and negotiation skillsAnalytical and time-management skillsDiploma & Above. Salary commesurates with experience.High Basic & Good Comm. (highest in the Industry!)
Skills
Roles & ResponsibilitiesConduct Market research to identify business opportunities by finding prospects and evaluating their position in the industry.Researching and analyzing sales options sought by the customer through cold calling, networking and social media.Establish contact and develop relationships with prospects face-to-face and telephone, meeting with potential clients and listen to their requirements and work with technical staff to recommend engineered solution.Maintain relationships with customer by providing support, information Read more
and guidance.Identify product improvements or new product by remaining current on industry trends market achieves and competitions.Prepare and delivery appropriate presentation on products/services.Create frequent reviews and reports with sales and financial data.Ensure the availability of stocks for sales and demonstrations.Participate on behalf of the company in exhibitions or conferences.Negotiate/Close deals and handle complaints or objects.Report weekly/monthly customer base (Existing & New) with clear actions.Work collaboratively with team members and reach the sales targets set by manager and achieve better results.Maintain quality service (ISO) by establishing and enforcing organizational standards.The Assistant Manager or Executive promotes the property and is accountable for booking individual and/or group business and converting it to profits for the property.The Assistant Manager or Executive keeps well-informed about the operations of the property and market trends, as well as the competition; hunts for new sales leads and promotes the property as often as possible through networking, cold calling, site inspections, presentations etc., to build the client/member base. He/She establishes excellent client/member relationships and builds rapport for client/member retention, and coordinates sales activities with the rest of the sales team.He/She meets the Director regularly to update on sales progress and implements activities to achieve the targets set by the department and optimal profits for the property. He/She also produces reports for tracking and analysis. While meeting the sales targets, he/she has to uphold the high organisational values and ensure business ethics and integrity.RequirementsDiploma/ Degree in any fieldsAt least 3 years of working experience as a sales personnelPreferably with prior sales experience in Management Systems (ISO 9001, ISO 14001, OHSAS 18001), training courses or similar backgroundPossess good knowledge in MS office ApplicationsPossess good communication skills, positive working attitude and be able to relate well with peopleSelf-motivating to achieve, self-driven and exceed sales targets~ Apply basic negotiation skills and techniques ~ Apply principles of revenue management ~ Apply risk management procedures ~ Conduct site inspection ~ Demonstrate initiative and enterprising behaviours ~ Documenting project processes and outcomes ~ Establish relationships for customer confidence ~ Facilitate compliance with legislative and regulatory requirements ~ Facilitate effective communication and engagement at the workplace ~ Facilitate effective work teams ~ Implement process improvement change ~ Maintain personal image and emotional competence to manage self and team at the workplace ~ Monitor relationship with guests/customers ~ Monitor workplace safety and security ~ Provide catering service ~ Resolve guest/customer concerns and feedback ~ Role model the service vision ~ Secure prospect commitment ~ Sell products and services ~ Write reports
Skills Roles & ResponsibilitiesWhat we offer:Being part of a motivated team with flat hierarchies you know the importance of communication and feedback. You are appreciated for your engagement, your constructive input and your relentless drive to improve yourself, the product, and the company. We value your thoughts and ideas and will give you the freedom to push and implement them.How you will contribute:Manage sales process through qualification, business analysis, Read more
product demonstration, negotiation and closeManage the pipeline to drive sales revenue and exceed target goalsConsistently achieve sales objectives through sales to new customers and sales of additional services to existing customersWork closely with our global sales team to align sales effortsLeverage extended resources through team selling and strategic collaborationDevelop and maintain a high level of knowledge about Signavio's products and servicesDevelop and maintain an understanding of the territory, marketplace, competitive offeringsUse effective time and territory management to maximise resultsPrepare and deliver timely and accurate pipeline and sales forecastsShare knowledge and be an active team player to help the team meet company objectivesKeep abreast of industry trends, competition, and new opportunitiesRequirementsThis is you:You have at least 10 years of successful sales experience in a B2B SaaS sales environmentProfound knowledge of the APAC IT marketA proven record of managing strategic accounts end-to-endMaximum willingness to travelFor your customers you are always willing to go the extra mileYou have a proven history of achieving sales successYou are self-motivated, have initiative and enjoy being part of a great team in an international organizationExperience with a CRM tool such as SugarCRM or Salesforce or otherAbility to understand and communicate the customer's business transformation needsBe a team player by contributing, learning and sharing new knowledge and ideas.Advantageous:You can speak at least one Asian language to communicate effectively with clients and prospects in the region in their native tongueSuccessful Sales Managers have a strong understanding of how our solutions help companies of all industries to implement change and gain the full potential of their business transformation projects and solutions.The ideal candidate is comfortable communicating with customers regarding their business Transformation projects. They enjoy engaging with customers to qualify sales opportunities and working with other members of the sales team when communicating the company's value proposition.
Skills Roles & ResponsibilitiesCOMPANY DESCRIPTIONCEVA provides world class supply chain solutions for large and medium-size national and multinational companies across the globe. As an industry leader, CEVA offers customers complete supply chain design and implementation in contract logistics and freight management, alone or in combination.CEVA's integrated global network has facilities in over 170 countries and around 44,000 employees; all dedicated to delivering consistently excellent operations and supply chain solutions.At Read more
CEVA we are focused on delivering operational excellence to our customers, each and every day. By uniting and working together, we focus on growing our business by offering outstanding supply chain services to our customers and developing our business to support theirs. At every link in the supply chain, we help make business flow.RESPONSIBILITIESPerform procurement administrative work including but not limited to purchase requisitions/orders, review on quotations, on-boarding process of new vendors and etc.System administrator for Procurement system (Web 3)Negotiate with suppliers for competitive quotesConsolidation of reportsFollow-up on outstanding invoices, good receipts & PR with internal stakeholders and suppliersAssist in any other administrative duties that may be assigned from time to time RequirementsAt least a diploma in a related disciplineAt least 1 years' of relevant procurement experienceAble to communicate well in EnglishCandidates from logistics supply chain industry would be an advantageExperience in Concur system and proficiency in Excel would be an added advantage
Skills
Roles & ResponsibilitiesINTERNATIONAL FRANCHISE MANAGERReports to:Director of International MarketsWHAT YOU DO We are looking for a competent International Franchise Manager to drive new franchise recruiting and new market development of 4Fingers restaurants and makes well-developed recommendations to drive the acceleration of the International business. Partners with cross-functional partners and regional teams to identify specific opportunities for optimizing existing portfolio and effectively expanding into high opportunity new markets.KEY RESPONSIBILITIESSource, Read more
research, track and manage new oversea business franchise dealsActively manage the relationship with current and potential business contactsIndependently looking out for opportunities with authority agencies to enter into potential markets or connect with potential business partnersFollow up on new business opportunities and setting up meetingsPlanning and presenting business proposalsAchieve the business objectives and goals assignedStrategies, budget, plan and implement overall business development activitiesAssist the oversea franchisee in setting up & opening new businessEstablish and maintain effective two-way communications between franchisees and the Company in an effort to promote full understanding of the Company's strategyWork in conjunction with the internal marketing team to prepare the promotional planning guides for franchisees across various global regionsResponsible for the development and execution of the Local Restaurant Marketing program.Ensuring training, tools and communications are complete and up-to-dateManages new franchise candidate inquiries from Website, internal, and external sourcesDevelop and own the process and tools required for world class franchisingOwns management and execution of select franchise development activitiesAssists in managing franchise workouts and financial assistance plans impacting franchise agreementsAssists with updates of 4Fingers franchise policies and procedures as necessaryRepresent 4Fingers at key industry conferences, trade shows and networking events to heighten visibility of brand and growth plansRequirementsREQUIREMENTS OF THE ROLEMinimum 5 years in similar capacity with regional business developmentExperience in setting up, managing overseas franchiseProficient in business presentation, negotiation, interpersonal and communication skillsBusiness acumen with an excellent analytical skillHas good understanding of legal issues relating to overseas business developmentAbility to coordinate, facilitate and orchestrate resources across departments and functions to support business development activitiesStrong problem-solving and creative skillsPreferable with F&B or retail industry experienceWillingness and abilityto travel extensively
Skills Roles & ResponsibilitiesThe Assistant Public Relations Manager/Assistant Marketing Communications Manager/Marketing Executive/Marketing Communications Executive advertises, promotes and supports public relations initiatives. He/She upholds the brand of the property. In turn, brand guidelines must be followed. He/She also helps to create marketing material. Information kits must be made for events, tours and meetings. He/She updates the website with any new information if necessary. He/She also helps with media queries. He/She Read more
arranges for briefings, contributes to relations efforts and oversees media coverage. He/She also identifies areas that affect branding. He/She must oversee all social media. All reviews should be responded to. He/She also helps with promotions or special events. He/She maintains the special events and campaign calendar. He/She also arranges with vendors for gift premiums and creation of marketing tools. Requirements~ Aid communication and engagement ~ Aid effective work teams ~ Aid marketing campaigns ~ Do market research ~ Enact process improvement change ~ Ensure sustainable business operations through adoption of environmental practices ~ Form relationships for guest confidence ~ Gain industry knowledge ~ Maintain personal image and emotional competence to manage self and team ~ Manage online information ~ Monitor social media ~ Oversee guest experiences ~ Prepare sales and marketing tools ~ Produce, receive and act on public relations communications ~ Record project processes and outcomes ~ Resolve guest concerns ~ Use basic negotiation skills ~ Use principles of revenue management ~ Write reportsPlease send your resume in word format with your current and expected salary to [Click Here to Email Your Resume]EA License no.: 13C6338 I Reg no.: R1110355
Skills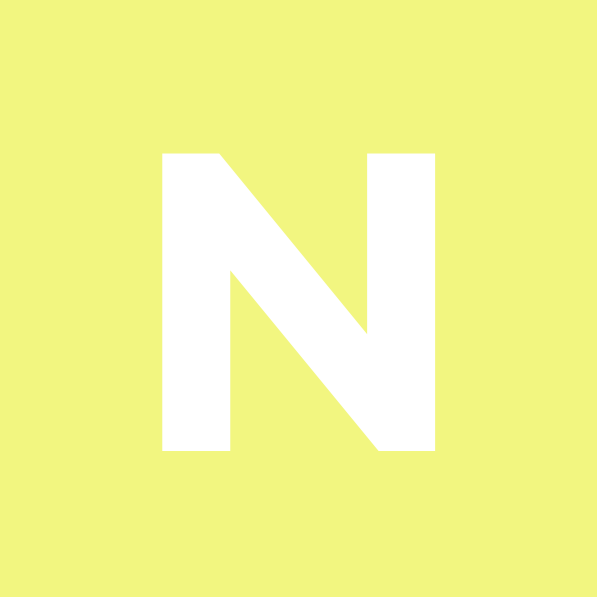 Roles & ResponsibilitiesClient Servicing Account ManagerIdentifying & developing new channels / resellersAchieving assigned sales revenueGenerating and growing the business with existing key resellersDeveloping long term strategy and partnership with key resellersManaging the relationship between Customer and Company i.e. setting the right expectations, be the key touch-point etc. RequirementsDiploma / Degree in BusinessPossess some IT knowledge would be preferred but non-IT knowledge candidates are also welcomeSelf-motivated, go-getter with track Read more
record in securing / developing strategic resellers and closing salesResponsible and take accountability for projects with strong time management skillsAptitude to pre-empt customers' needs, handle business operations and manage expectations independentlyStrong negotiation, organizational and presentation skillsAbility to communicate at all levels including senior managementAbility to present overview of corporate values and productsKnowledge of security products will be added advantage
Skills

Roles & ResponsibilitiesRole:Responsible for the investigation and evaluation of extremely complex, high-value property claims requiring expert knowledge of Property All Risk, Construction All Risks, and Business Interruption insurances.Assist and support Australasian and South East Asian claims teams through technical review and guidance on large and complex property, energy & technical line claims.Attend loss sites; appoint, instruct and co-ordinate independent experts, such as loss adjusters, engineering consultants, forensic accountants, Read more
etc; determine likely ultimate claim cost and recommend reserves.Provide training and mentoring to claims handlers, through on the job engagement and specific inhouse training sessions.Responsibilities:Large & Complex Loss AssessmentResponsible for resolution of large complex claims that do not present a clear-cut solution.Identifies team of people / experts required and sets strategy for successful claim management and resolution for both company and Insured.Must coordinate and direct outside experts in determining the cause of loss and potential subrogation opportunities as well determining engineering issues.Consults with outside legal counsel on complex coverage issues.Overseeing, Analyzing and Estimating Large & Complex LossesHas a high settlement authority and the ability to make decisions involving damage assessment and evaluation.Assesses damage, evaluates probable true loss estimate, recommends company loss reserves and course of action.Negotiates with insureds, contractors, engineers and public adjusters to arrive at an agreed cost-of-repair.Collaborates with local claims handler for ongoing file management.Presenting information on high-value claims to Senior Management/Loss Committee for authority.Acts as Subject Matter ExpertWill be an expert in the adjustment, investigation and reporting of major losses.Should have knowledge of law and accounting, with exposure to a broad variety of industries.Provides technical guidance to claims handlers.May include training development and delivery.Market LeaderPromotes company within insurance industry at industry events and seminars etc.Participate in market meetings and on loss steering committees to actively engage in market loss adjustments and handling (both lead and non-lead).Team ParticipantAbility to work both autonomously and collaboratively with own and other teams.Engages with local and regional country claims managers, handlers and underwriters, including risk engineering, and regional management team.Participates in client presentations and meetings, both pre and post loss, for general overall account management.FlexibilityMust be willing to travel, sometimes at short notice and for extended periods.Must be able to work odd and sometimes long hours.Catastrophe ManagementMust be willing and available to travel to affected areas and assist in catastrophe loss situations.Assists in loss assessment, claims and event management in catastrophe events, including forecasting of likely financial exposures and commonality of issues.RequirementsCore Competencies:Problem SolvingSimplifies complexity by breaking down issues into manageable parts.Looks beyond the obvious to get at root causes.Develops insight into problems, issues and situations.Continuous LearningSeeks and takes ownership of opportunities to learn, acquire new knowledge and deepen technical expertise.Takes advantage of formal and informal developmental opportunities.Takes on challenging work assignments that lead to professional growth.InitiativeMeets objectives on time with minimal supervision.Eager and willing to go the extra mile in terms of time and effort.Is self-motivated and seizes opportunities to make a difference.AdaptabilityIs receptive to new ideas and new ways of doing things.Effectively prioritizes according to competing demands and shifting objectives.Can navigate through uncertainty and knows when to change course.Results OrientationPerseveres and does not give up easily in challenging situations.Recognizes and capitalizes on opportunities.Takes full accountability for achieving (or failing to achieve) desired results.Values OrientationIs direct truthful and trusted by others.Acts as a team player.Acts ethically and maintains a high level of professional integrity.Fosters high collaboration within own team and across the company.Experience:Minimum 5-10 years practical experience in loss adjusting.Minimum 5 years practical experience in management and adjustment of large & complex losses, with a specific focus on Property, CAR and Business Interruption losses.Must be capable of adjusting most Business Interruption claims, in conjunction with the management of a forensic accountant.Strong negotiation and market leading skills.Qualifications:Chartered Institute of Loss Adjusters (CILA).Engineering / Risk Management degree standard or equivalent experience.Comprehensive technical knowledge of property forms, including CAR, coverage issues and recovery trends.Comprehensive negotiation skills.Languages:English fluency essential.Other Asian languages a bonus but not required.
Skills

$6,500 - $7,500 a monthRequirementsBachelor's degree in Accounting, Finance or Business administration with minimum 5 years of Controlling key skillsPreferably in Heavy Industrial Equipment industry such as Pumps, Offshore, etc.Proficient in MS Office and very good understanding of integrated ERP i.e. SAPBilingual in English and Mandarin to handle Mandarin speaking business associatesExcellent communication, negotiation, influencing skills and interpersonal skills at all levelsExcellent commercial awareness and deep business understandingVery Read more
strong problem solving, project management and organizational skills and proven ability to prioritize responsibilities and processesHighly developed skills in internal financial reporting, application of accounting principles, financial decision making and internal controlAdditional Information5 days work weekLocation: WestSalary depending on experience: SGD 6500 to SGD 7500ResponsibilitiesSupports Business Partners by delivering comprehensive, complete and timely financial information for the purpose of business management and decision makingPrepares the plan, budget, and forecast with the BPsIdentifies and manages continuous improvement initiatives for the Controlling functionCoordinates with Legal to ensure that risk management policies and procedures are implemented and menaced appropriatelySupports in establishing procedures for the Controlling function including selection and implementation of the relevant reporting and tools, promotes sharing of best practicesMonitors and controls capital expenditure spendAnalyses deviations between Actual, rolling forecast and budget and be proactive in supporting BPs in creating plans to close gaps, implement improvements and in cost reduction process improvement initiativesManages direct reports to manage the day-to-day aspects of the processesEnforce internal controls that adhere to corporate policies and guidelines as well as local lawsDelivers effective, timely communication on all relevant issues to internal and external stakeholdersSupport BPs to analyse financial impact of strategic initiatives and investment opportunitiesAssesses financial contracts / tender orders from a cost and risk perspectiveTo Apply: -Please attach updated detail resume in MS Word Format (.doc file) and include the followingPersonal ParticularsEducation / QualificationWork experience (period of employment and job description)Expected range of basic salaryLast drawn salary in all past employmentsReason for Leaving respective employmentLanguage proficiencyEarliest work commencement date / Notice Period(We regret only shortlisted candidates will be notified.)Personnel Reg. No. : R1873190Job Type: Full-timeSalary: $6,500.00 to $7,500.00 /monthExperience:Controlling key skills: 5 years (Preferred)Education:Bachelor's (Preferred)Location:Joo Koon, Joo Koon Circle (Preferred)Language:English&Mandarin to handle Mandarin speaking biz associates (Preferred)
Skills