Sign in or register for a JobTech account.
Jobs that require

network architecture design

skill What you'll be doing...



Responsibilities


Deliver projects for Threat and Vulnerability Management (TVM) Practice.


Delivery TVM projects within Singapore, Thailand, Hong Kong and China.


Assist in delivering TVM projects regionally (Australia & New Zealand) and globally (US/EMEA).
Read more





Successfully deliver TVM programs such as:




Vulnerability Assessments/Vulnerability Management Programs


Infrastructure, Application, Mobile Application and Wireless Network Penetration Testing


Secure Configuration Reviews, Secure Code Reviews



Assist in other Security Assurance consulting services such as:


PCI Assessments


Security Controls Assessments (ISO270001/2; NIST CSF etc.)





What we're looking for...



You'll need to have:


Bachelor's degree in Information and Communication Technology.


Three or more years of extensive experience with security testing for Network infrastructure, Web and Mobile applications


Proficiency in conducting Web/Mobile and Thick Client Application Security Assessments, Mobile Application Security Assessments for iOS and Android devices.


Working experience with Web Vulnerability assessment tools like Burp, Acunetix, IBM AppScan, Netsparker and penetration frameworks like Metasploit.


Certifications in Offensive Security Certified Professional (OSCP) or Certified Ethical Hacker (CEH) certification or equivalent experience


Verbal ("Mandarin or Cantonese") and written ("simplified Chinese") Chinese communication is mandatory.


Assessment and consulting experience in:


PCI Assessments


Security Controls Assessments (ISO270001/2; NIST CSF etc.)




Singapore government clearance will be advantage


Experience and skills leading/delivering red team exercises will be advantage


Strong consulting skills required in handling customers expectation confidently in region.



When you join Verizon...



You'll be doing work that matters alongside other talented people, transforming the way people, businesses and things connect with each other. Beyond powering America's fastest and most reliable network, we're leading the way in broadband, cloud and security solutions, Internet of Things and innovating in areas such as, video entertainment. Of course, we will offer you great pay and benefits, but we're about more than that. Verizon is a place where you can craft your own path to greatness. Whether you think in code, words, pictures or numbers, find your future at Verizon.
Skills Work within a leading employer in the Media & Entertainment industry Excellent career development opportunities Attractive salary & benefitsThe Employer Our client is Asia's leading media organisation, engaging minds and enriching lives across multiple languages and platforms.The company's core business is publishing of newspapers, magazines and books in both print and digital editions. It also owns other digital products, online classifieds, radio stations and outdoor media. The Job Read more
You will be responsible for :Designing, maintaining and supporting the network infrastructure. Monitoring system performance and ensuring reliability and availability. Recommending infrastructure solutions to meet business requirement. Providing Level 2 support and troubleshooting as and when required.The ProfileYou have a degree in Computer Science with at least 5 years of network implementation and support experience You have a strong knowledge and interest in network, Internet and cloud technologies and applications Resourceful and creative and able to explore and implement solutions independently (Please include examples of such experiences in your resume submission) Practical working experience with popular equipment like HP, Cisco is essential Specific experience automation, data analysis and modern programming skills is a distinct advantage Strong project management skills Good communication and interpersonal skills, able to lead or work in a team and co-ordinate with various partiesPlease apply for this role using the following link: https://snaphunt.com/jobs/11710261
Skills Roles & ResponsibilitiesKey Account Manager ($3500 – 5500, 5 Days, River Valley)A leading system integrator company which offers IT services and solutions for Big data, cloud, network infrastructure and security.Job Responsibilities :Responsible to review client project deliverables are align with requirementResolve client issues and ensure project is delivered within corporate guidelinesWork closely with project team throughout project delivery processCultivate, generate and grow relationships for new and existing accountsBuild Read more
and maintaining client relations and develop innovative and tailored sales strategiesResponsible for quarterly sales quota achievement and project(s)' profitabilityRecommend to suitable technology to clients, follow-up and provide viable solutionsReport to management of weekly activities and the status.RequirementsJob Requirements :2-5 years of customer account management experience in IT service consultation industry with solid track recordPrior experience in direct selling of information technology services and productsGood verbal and written communication skills, independent and proactiveExcellent negotiation skill andability to handle stressful situation under tight deadlinesWe thank you for your interest in this position, applicants with relevant experience please send Microsoft word resume with expected salary to[Click Here to Email Your Resume]for faster processing, alternatively, please visit https://www.facebook.com/MachspeedHR for more jobs available, thank you.You may also call +6563362530 (Look for BingCheng) to find out moreThank you very much.Agency License No. 12C6200EA Registration No: R1437671
Skills

Roles & ResponsibilitiesOur client is an established Investment Bank. They are looking for Data Network Engineer to develop network strategy, architecture, and design on data technologies.Job Responsibilities:-Part of a team responsible for the development of network strategy, architecture, and design around Data technologies not limited to WAN, LAN, Unicast/Multicast, MPLS/VPLS, Switches, Routers, Wireless Access.-Gather and map system requirements to design and implement Data Network strategies-Support development and maintenance Read more
of the future architecture roadmap for the Data network based on service development and demand to support existing and evolving network service requirements-Support strategic analysis and forward view of technology evolution and its impact on the legacy network.-Ensure the network capability meets engineering, product and operational requirements and the design's adherence to standardization of bank's network infrastructure-Support the enhancement, consolidation and continuous technology refresh of network infrastructure driving improvement in performance, scalability, reliability, cost reduction while supporting present and future services-Responsible for lab and field testing as well as supporting the evaluation of new technologies and vendor offerings-Provide operational support to Network operations as needed on design aspects and support escalations-Work closely with global teams and introduce best practice requirements on the process and network infrastructure to the region-Collaborate with external vendors such as carriers and cabling contractors for project requirements.Requirements-At least 6 years of work experience in either the financial or telecommunications industry with an excellent understanding of Data Network technologies and Network Design and implementation-Hands-on working experience in the design of complex networks supporting data, voice and video, WLAN in a converged environment.Additional Information:-Location: HarbourFront, Singapore-Regular working hours, 9 am – 6 pmHow to apply?You may send your updated resume in MS Word to Michael Tan (Registration No.: R1766933 / EA Licence No: 13C6507) at [Click Here to Email Your Resume]Please be informed that only shortlisted applicants will be notified.
Skills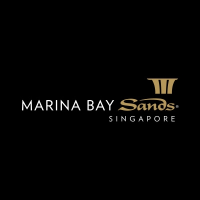 JOB SCOPEBased upon an understanding of business needs, contribute vision into the strategic technology roadmap. Balance need for lasting, strategic solution vs. rapid payback opportunities of a more tactical nature. Take into consideration of the investment requirements, business strategy, technology trends, vendor lifecycle, regulatory conditions and local market capabilities, all contribute to the analysis of best course of action for the enterprise solution.Responsible for the development of contributions Read more
to Enterprise Architecture standards, patterns, position papers and engagement reporting. Work with peers and stakeholders across the LVS properties to support intake of business requests, vetting them against defined standards, best practices and operational capabilities. Identify opportunities to leverage reusable global solutions and seeks technology opportunities that can lead to business advantage. Monitor and coordinate the work of other IT specialist working on projects to ensure compliance to enterprise plan. Perform all duties are to be performed in accordance with departmental and Las Vegas Sands' policies, practices, and procedures.JOB REQUIREMENTSBachelor's Degree in Technology or equivalent. Minimum 7 years of relevant work experience. Knowledge of security framework standards: NIST, COBIT, ISO Familiarity with solutions that comply with compliance regulations such as: PCI, GLBA, SOX, Basel III Experience implementing controls for privacy legislation such as: HIPAA, COPPA, FCRA, GLB and GDPR Experience with Information Security technologies, markets, and vendors (firewall, intrusion detection, advanced threat prevention, data loss prevention, assessment tools, SIEM, NAC, encryption, PKI) Experience architecting networks and implementing changes which avoid disruption of ongoing operations or increase risk of compromise. Extensive experience with enterprise technologies including, but not limited to: Campus and Core network infrastructure, multicast networks, fabric overlay designs, routers, switches, wireless controllers, proxy, firewalls, load balancers, packet brokers and relative security appliances. Experience in networking and routing protocols (i.e. OSPF, BGP,EIGRP) Experience with UNIX/LINUX Systems, Wintel Platforms, Converged and Hyperconverged technology stacks, Web services, Containers, and Application development platforms as it relates to network requirements and implementation Experience with highly resilient solution designs and technologies Familiar with Enterprise Architecture concepts, design principles, best practices, standards, and processes. Experience with software interaction with databases such as DB2, Oracle, MS SQL, Hadoop, NOSQL, and others Familiar with cloud offerings including, but not limited to, Alibaba, Amazon Web Services, Azure, and Google Cloud Platform.Knowledge of big data and machine learning a plus. Familiar with container platforms and orchestration such as Docker and Kubernetes Knowledge of software vulnerabilities and remediation (OWASP/SANS CWE) Experience implementing identity strategies and application integrations including LDAP, Kerberos, SAML, OAuth, OpenID Connect Excellent interpersonal skills to effectively communicate with both technical and non-technical peers and business stakeholders, as well as executive level management. Ability to communicate clearly in a multicultural, multinational environment and in cross-functional matrixed teams Ability to represent information in graphical forms that augment textual representations in natural language, including using modelling languages, developing process flows, creating data and topology diagrams, etc. Understanding of business processes and basic corporate finance, management and accounting principles and strong problem solving ability Ability to analyze qualitative data and demonstrates pragmatic judgment Demonstrates a strong attention to detail Demonstrates the capacity to manage changing priorities, ambiguity and maintain direction through proactive planning and organized approaches to work
Skills Roles & ResponsibilitiesDue to rapid growth and upcoming projects, our client is looking to grow their Systems Operations team and are looking for a Network Operations Engineer to join their team based in Singapore. We are looking for an individual to hit the ground running and so it is important you can demonstrate Level 1 and 2 network support and network administration.Responsibilities:Migration, deployment, implementation and operations of all Read more
network infrastructure on the Datacenter environmentCarry out network changes, troubleshooting and resolve complex level 1 and level 2 network related issuesSupport, troubleshoot, install, deploy and configure CISCO routers, switches and firewallsTake full ownership for managing incidents to resolution within the service level conditionsTrack update and resolve all assigned incidents, changes and problem reports in the incident management system RequirementsRequirements:Degree in Computer Science or related fields with Operations support Analyst, or equivalent first or second level network support experienceExcellent working knowledge of network routing and switching protocols such as BGP, EIGRP and OSPFProven ability to investigate network issues to achieve timely and resolutionBackground in large scale datacenter network migration, implementation and supportStrong understanding of the TCP/IP models, MPLS, WAN and LANThis is a fantastic opportunity for a Network Operations Engineer to start his career in a challenging role, if you are looking to work with a highly skilled team, this CBD based role could be it.Interested parties please click "Apply Now" or contact Naveen Vasudevan (EA Reg. No. R1330844) on +65 6429 3218 for more information.Chandler Macleod Group Pte Ltd, EA Licence: 11C3837
Skills
As an IT Security Manager, you will be responsible for the overall ICT security within NHB. Your role requires you to be up-to-date on Information/Cyber Security development and trends to ensure NHB's IT applications and infrastructure are compliant to organizational security policies, best practices, regulatory requirements and whole-of-government directions.ResponsibilitiesWork with vendors to evaluate potential security & automation offerings, including product evaluation, proof of concept and pilot studies.Conduct IT Read more
security vulnerability assessment (system design, network design, application design, etc.) for new and existing NHB IT Applications & Infrastructure and provide recommendation and/or mitigation measures.Conduct regular self-assessment on NHB ICT Applications & Infrastructure against Government ICT security policies to ensure compliance.Be the lead in providing consultancy/advice in areas of Information Technology & Cyber Security framework and practicesPlan, lead and implement Information Security Initiatives and Awareness Programmes in NHB by sharing relevant learnings to improve security posture and knowledge within NHB.Assume the role of Audit Liaison officer for all ICT related audits and oversee any outsourced security vendors and exercise oversight on the security robustness of the ICT projects.Assist in other areas of IT project management and consultancy where necessary RequirementsDegree in Computer Engineering/Computer Science, Information Technology or equivalentMinimum 5 years of relevant experience in areas of IT Risk, Governance or Information/Cyber securityGood knowledge of industry security best practices and frameworks pertaining to ICT Controls (QMS ISO9001, ISO27001/2, etc.)Possess in-depth hands-on experience in one or more of the following areas: Server, Database, Network or ApplicationFamiliarity in the use of security vulnerability testing tools such as Acunetix and NexposeStrong analytical, conceptualisation and problem solving skillsAdaptable, willing to take on challenges and take calculated risksExcellent written, communication and presentation skillsRelated or relevant industry recognized certifications such as CISSP, CRISC, CISM, CISA, CISSP, CRISC, CISM, CISA will be an added advantage
Skills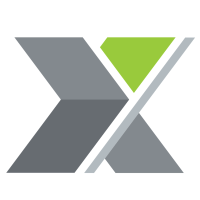 We are looking for experienced security professionals who can help our clients achieve a secured environment for their applications and web information. You must have strong experience in performing penetration testing and vulnerability management services for applications, network systems, operating systems and database. Candidates should have experience with black box, grey box, and white box testing. Selected candidates will work on a whole-of-government platform that hosts close to Read more
500 web applications. ResponsibilitiesConduct security assessments such as penetration and vulnerability testsGenerate security reportsEvaluate and develop security solutionsProactively assesses potential items of risk and opportunities of vulnerabilities in the networkInstallation, configuration, monitoring and response to security systemKeep updated on knowledge of the IT security industry: including awareness of new or revised security solutions, security standards, trends / best practices, offensive techniques and toolsCollaborate and work well together in the IT Security teamRequirementsGood knowledge in web application and/or network infrastructure securityExperience in addressing web application security issues, such as those outlined in OWASP Top 10Have good communication and report writing skillsBachelor's degree in IT-related field of computer science, computer engineering, information security, or equivalentCertifications such as OSCP, CREST CCT or CRT are highly desirable and preferred
Skills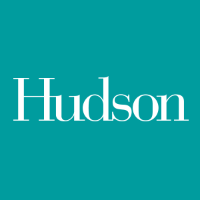 Responsibilities:* Perform Penetration Tests and Vulnerability Assessment for IT, OT and IOT domain on web application, network infrastructure etc. * Perform source code reviews. * Assist in Cyber Security Consulting and Risk Assessments. * Prepare proposals for Security Assessment projects. * Timely completion of assessment and submission of assessment reports. * Present security vulnerability reports to clients. The successful candidate should have: * Read more
Bachelor's Degree/ Diploma in Computer Science, Computer Engineering, Information Technology or equivalent. * At least 2 years of working experiences in Cyber Security, IT/OT/ IOT security related products with proven experiences in VA/ PT. * Certifications in OSCP or CREST. * Familiar with International Accepted Pen Testing methodologies. * Proficient with various Pen-Testing tools such as Burp, Nessus, Nexpose, Web Inspect, Fortify etc. * Certification in Ethical Hackers (CEH), Certified Information Security Systems Professional (CISSP) would be an added advantage. * Able to work independently or with virtual teams. * Good communication, presentation skills and reporting abilities. * Willing to travel within ASEAN occasionally. To submit your application, please apply on line using the appropriate link below or email your CV in Microsoft Words format to Grace.L(email) quoting SG147234. Your interest will be treated in the strictest of confidence.Privacy StatementData collected will be used for recruitment purposes only. Personal data provided will be used strictly in accordance with the relevant data protection law and Hudson's personal information and privacy policy. Grace LeongReg. #: R1657005Hudson Global Resources (Singapore) Pte LtdEA Licence #: 18S9265 (LEONG KA LAI)
Skills Roles & Responsibilities• Troubleshooting, diagnosing and resolving hardware, configurations, and other network or system problems. • Overseeing activities related to the assigned Incident • Providing status updates to the Requester through regular updates to the Incident record • Driving, assessing and handling the recovery plan • Documenting the progress of the Major Incident recovery and relevant times in the associated Incident record(s)Roles and Responsibilities: • Perform reactive Read more
problem management activity based on client-initiated requests • Replacing faulty network hardware components when required. • Monitoring network performance to determine if adjustments need to be made. • Conferring with network users about solving existing system problems. • Operating master consoles to monitor the performance of networks. • Implement approved change requests • Be in a 24/7 Shift roster to support critical Priority 1 & 2 incidents • Maintaining and administering networks and related computing environments including systems software, hardware, and configurations. • Performing disaster recovery operations and configuration backups when required.RequirementsKey Competencies and Skills: • Level 2/3 LAN and WAN experience, latest technologies. • Bachelor degree or equivalent study with a network engineering experience. • Certification - CCNA is a must, CCNP is highly preferred, CCIE is an advantage • Strong understanding of network infrastructure and network hardware – Cisco Platform. • Ability to think through problems and visualize solutions for global or large customer enterprise environments. • Ability to implement, administer, and troubleshoot network infrastructure devices, including, firewall, routers, switches, and controllers. • Knowledge of application, transport and network infrastructure protocols. • Ability to create accurate network diagrams and documentation for design and planning network communication systems. • Ability to quickly learn new or unfamiliar technology and products using documentation and internet resources. • Ability to work with all levels of staff within and outside of IT and outside the organization. • A self-starter able to work independently but comfortable working in a team environment. • Good analytical and problem-solving skills. • Dependable and flexible when necessary. • Exposure to Network security and firewall technology is desirable.Education and Qualifications: • Exposure to Data center operations and technologies such as Cloud Load Balancing technologies, Software Defined Network is a plus • Exposure to network segmentation / micro segmentation is a plus. • Exposure to Cisco Data Center (ACI)/Enterprise Switching/routing/security products is a plus • Exposure to Software defined networks on VMWare NSX and vRealize Suite is a plus
Skills