Sign in or register for a JobTech account.
Jobs that require

network architecture design

skill
Implement network & wireless solution like Cisco / Alcatel / HP /
Implement of load balancers and other security appliances like email security, web gateway, web security appliances,
Implement of Firewall or APT like Cisco / Sonicwall / Palo Alto
Implement of security applications like DLP / Anti-virus / NAC / SIEM
Provide rectification and resolution of network problems/issues
Requirements:
Degree in Engineering or computer science or IT
Min 5 years' experience in Network & Security Project Implementation
CCNP certification
Experience in Layer 2/3 switching & routing, TCP/IP , VPN/Firewalls/IDS/IPS, VOIP, wireless LAN and routing technologies
Strong experience in Switching implementation
Experience in network design and troubleshooting; Local Area Network, Wide Area Networks, addressing, routing protocols, Domain Name Services, Proxy Services and Radius Services
Project management of large scale network projects will be an advantage
Interested candidates who wish to apply for above position, please send us your updated resume to jeffn@gemini.sg
We regret only shortlisted candidates will be notified.
EA No 12C5083
Skills
Responsibilities:Provide maintenance support for process control systems to achieve business and operational objectives. Manage the systems contractors for base plant support, as well as maintain and upgrade the process control system to the latestrecommended option Analyze system failures and change recommendations Lead and support systems for the relevant projects Manage the security and controls of the process control systems Interface with various plant personnel, including process control engineers Read more
as well as the technical and operational groupsRequirements:A good Degree in Computer/Electronics Engineering or Computer Science 3 to 5 years' experience in managing the Distributed Control System (DCS) in the petrochemical industry, or within a refinery is preferred Strong knowledge in a server/client environment, Microsoft technology(Windows Server Network infrastructure, SQL,), Local Area Network (LAN) and Cisco routers and switches A good team player with excellent communication and interpersonalskills Candidates with no working experience are also welcome to apply
Skills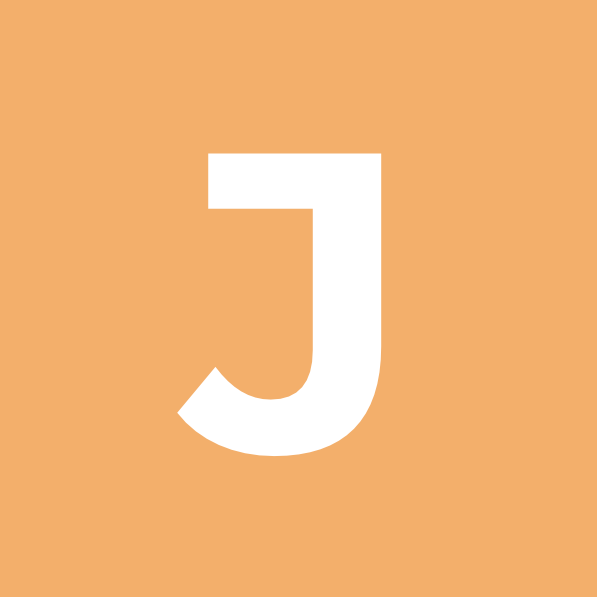 Key ResponsibilitiesDesign, configure, deploy, and maintain the security infrastructure Analyseze problems, recommend solutions, products, and technologies to meet business objectives Responsible for providing regular security reports and updates to the Management Team on the state of the nNetworks. Actively protect information technology assets and infrastructure from external or internal threats,and ensures that the state complies with statutory and regulatory requirements regarding information access, security and privacy Implementing firewall Read more
solutions to properly secure data and provide consultation on all new firewall implementations, firewall configuration changes, and projects requiring security operational support Assist the end-user, other IT professionals, and external customers in requesting security variances and implementation of subsequent configuration change requests Act as a focal contact point for all Regulatory & Audit interfaces and associated activities in the Network Security domain. Recommend best security practices to achieve business objectives, advises on risk assumptions for any variances granted, and provides alternatives to achieve desired end results Assist in incident response for any breaches, intrusions, or theft Monitoring systems for any anomalies, proper updating, and patching Evaluates and performs planning, testing, and implementation of software and hardware upgrades Maintaining system documentation and configuration data for regulatory and audit purposesJob RequirementsA network engineer degree or BS/BE degree ¡n computer science, cybersecurity or related lT fields.Proven work experience as a network security engineer or information security engineer.Experience in creating and maintaining security systems. Thorough understanding of the latest technologies, security principles, and protocols.Complete command on dealing with security systems, intrusion detection systems, firewalls, anti-virus software, log management, authentication systems, content filtering, etc.Ability to work under pressure and stressful scenarios.Ability to communicate and report network security incidents and issues to the upper management.Ability to define and implement the results of malicious code, mobile code, and anti-virus software.Network engineer certifications such as CCNA Security (Cisco Certified Network Associate), CEH (Certified Ethical Hacker), CISSP (Certified lnformation Systems Security Professional), and other Security related Certifications.Firewall knowledge or certification with Fortinet firewall, juniper firewall and etc.QualificationsA Network Engineer Degree or BS/BE Degree in Computer Science, Cybersecurity or related IT fields.Possess current CISCO Certified Network Associate (CCNA) certification CISSP Certification is preferredAt least 6 years of relevant experience in managing Network Security Administration 5 or more years professional experience with current network security protocols, hardware and software Experience with Network infrastructure design, including telephony and video Experience with Cisco router and switch configuration Experience with one or more of the following firewalls: Checkpoint, CISCO, Juniper, Fortinet, Sophos, HP, 3Com and McAfee IDS/IPS and Syslog
Skills Roles & ResponsibilitiesTo design, plan and test for Network Infrastructure Projects implementationTo install, configure and trouble-shoot network from Internet routers, Layer2 to core switches,wireless APs to wireless controllers, and firewallsTo carry out onsite and remote technical troubleshooting support for network infrastructuresTo carry out extensive internal solution testing and research for network infrastructures, as perCTO's directionTo work closely on management of Network Infrastructure Project, up to Project Delivery RequirementsStrong Read more
working knowledge of Internet routers, L2/3 switches, enterprise WiFi solutions and prevailing UTM brands of firewalls and EndPoint Security solutionsSecurity hardening of Windows and Redhat Servers is an advantageStrong working knowledge of firewalls, systems and core switching are preferred.
Skills Roles & Responsibilities3rd level support entails data service as well as professional and efficient communication to the client and leadership role for team in incidents:Advanced Knowledge & Troubleshooting on Cisco LAN/WAN Routers/Switches, Cisco/F5 Load Balancers and Riverbed WAN OptimizersAdvanced Knowledge & Troubleshooting on Juniper Netscreen Firewalls, Palo Alto Firewalls and BlueCoat ProxiesAdvanced Knowledge & Troubleshooting on QIP/RunIPImplementation and change management ofLAN/WAN/Load Balancing changesImplementation and change management ofFirewall, Proxy Read more
and DHCP/DNS changesFamiliar with Monitoring tools (e.g. Smarts, SevOne)Familiar with Service Now for Incident/Change ManagementHandle incident events (L3) and Incident/Problem escalation according to the defined standardsProvide Root Cause Analysis for High Severity Incidents.Responsible to document all troubleshooting activities into the incident record/ticketManage and implement upgrades to the network infrastructure as required and ensure all work is carried out to a high standardInterface with external vendors to ensure high standard of fault resolutionsProvide a technical point of contact between user/IT groups to ensure effective supportCo-ordinate with other international proactive operation teams to resolve regional/global problemsProject collaboration with Implementation teamsFurther development of existing network infrastructureDevelop good technical awareness of new product developments in emerging technologies.Manage own work effort effectively with minimum supervisionWork on own initiative, recommending and implementing improvements to the network.Mentoring and raising the technical skills of level 1 & level 2 engineersRequirementsMinimum of 6 years of experience in an Enterprise Network environmentCCIE preferredLAN architectures (e.g. Ethernet, Fast Ethernet, GIG Ethernet, TenGig)Switching protocols (e.g. Spanning-tree, VTP, HSRP, Trunking)WAN technologies (e.g. MPLS, IPLC)Routing protocols (e.g. EIGRP, BGP)Experience in Cisco products is essential (e.g Cat3560X, Cat4948, Cat4500X, Cat6509, Nexus 2K/5K/7K, ISR G1/G2, ASR1000)In depth experience with Cisco or F5 Load balancers - Cisco GSS, ACE, F5 GTM/LTMExperience with DHCP/DNS applications (e.g. QIP/RunIP)Advanced troubleshooting skills on QoS technologies on both Layer 2 and Layer 3, multicast technologiesExperience with Juniper Netscreen and Palo Alto Firewalls,BlueCoat Proxies,DHCP/DNS applications (e.g. QIP/RunIP)Strong problem solving and analytical skills, understanding of TCP/IPhands-on experience with Network General Sniffers (e.g. Ethereal, Niksun, Riverbed SteelCentral) and a good understanding of all network protocols (e.g. TCP/IP & UDP, SNMP, FTP, TFTP, SSH, IPSec, IPSLA, NTP)The jobholder must be skilled in fault finding and analysis for the technologies mentioned above.They would also need good communication and interpersonal skills in order to successfully deal with senior users.Project management skills will be required as the jobholder will be responsible for development projects within their regional proactive operation teams.
Skills Roles & ResponsibilitiesPowered by big data and advanced technologies, insights from analytics are disrupting everything from how companies create competitive advantage to day-to-day business processes. But companies don't have analytics problems; they have business problems that analytics can address.Our view is that the human element is just as critical as technology and data to realizing true value from analytics.This involves individual and organizational considerations that become the bridge Read more
from data to insights to action.The opportunityAs a Senior Consultant, you will deliver value-added services to our clients and you are required to be a specialist in managing both structured and unstructured enterprise data and deliver analytics-related solutions to Ernst & Young clients across Asean.In addition, you are required to communicate effectively with the project manager & team members in the region regarding the progress of the project and be a role model to the team members in exhibiting the Ernst & Young best practices.At Ernst & Young, the true value lies in embedding analytics deeply into business processes at the point of where decisions are made – by human beings.Your key responsibility: This is a role where no two days are the same – so you'll find yourself taking on plenty of new responsibilities as you go. You'll work alongside clients and colleagues, balancing your time between developing security strategies, advising stakeholders, providing workshops and supporting business development. If you're flexible and ready to adapt to a constantly changing environment, there's no better place to develop your skills. Since you'll be working directly with clients, some travel will be required.Skills and attributes for successAnalytical and problem-solving skills combined with experience in leveraging data analytics to drive insights and business decisions.Analyze client's business and supply chain requirementsDevelop supply chain optimization models and statistical analysis using packaged as well as custom optimization software tools (e.g. LLamasoft Supply Chain Guru, LLamasoft Transportation Guru, SAS, R, Python, GAMS)Analyze and interpret optimization results and derive insightsCommunicate technical insight from analytics and modeling to senior executives in a business-oriented and pragmatic wayProvide critical thinking and subject-matter expertise to quantitative and qualitative aspects of client engagementsStrong attention to details and ability to multi-task.A strong work ethic.A willingness to travel to meet client needs; travel is estimated at 20%.RequirementsTo qualify for the role you must haveBS in Engineering or Computer Sciences1 - 3 years of working experience in consulting, analytics software-as-a-service or technology industry.Strong experience in solving supply chain planning and design problems using quantitative approachesWorking knowledge of commercial network design tools such LLamasoft SCG, IBM LNP or similarAdvanced data analysis and processing skills in MS Access, Excel, and SQLFamiliarity with custom optimization engines such as GAMS, LINDO, CPLEXWorking knowledge on a statistical package such as SAS, SPSS, R or PythonWorking knowledge of visualization tools like Tableau, QlikView or any other BI solution.Strong understanding of supply chain design levers and metricsUnderstanding of supply chain planning at strategic, tactical and operational levelFundamental understanding of science behind optimizationArticulate, with excellent oral and written communication skills.Adaptable, able to interact and build strong relationships with people from a diverse range of backgrounds.Intellectually rigorous, with strong analytical skills and a passion for data.Sound logical reasoning and deep thinking ability.Ability to work accurately to a high level of detail.Ideally, you'll also haveMS in Operations Research, Industrial Engineering, Decision Sciences, Engineering or Computer Sciences (preferred)Supply Chain certifications such as CSCP / CPIM are a plusWe offer a competitive compensation package where you'll be rewarded based on your performance and recognized for the value you bring to our business. In addition, our Total Rewards package includes medical and dental coverage, and a range of programs and benefits designed to support your physical, financial and social wellbeing. Plus, we offer:What working at EY offers We're interested in flexible professionals with excellent problem-solving skills and the ability to prioritise shifting workloads in a rapidly changing industry. You'll also need the confidence to give professional advice and guidance to colleagues and clients from a diverse range of cultures, often with limited information – both verbally and in writing. If you're a fast learner, with strong influencing skills and a genuine passion for information system security, this role is for you.What we look forSupport and coaching from some of the most engaging colleagues around.Opportunities to develop new skills and progress your career.The freedom and flexibility to handle your role in a way that's right for you.About usEY is a global professional services organisation providing advisory, assurance, tax and transaction services. We are committed to doing our part in building a better working world for our people, our clients and our communities. And we are united by our shared values and a dedication to delivering exceptional client service.Want to get to know us better?Visit www.ey.com/SG/careers Become a fan on Facebook: http://www.facebook.com/EYSGcareers Connect with us on Linked In: http://bit.ly/EYLinked_Careers Watch us on YouTube: http://www.youtube.com/ernstandyoungglobal We regret that only shortlisted candidates will be notified.© 2017 Ernst & Young Advisory Pte. Ltd. All Rights Reserved.
Skills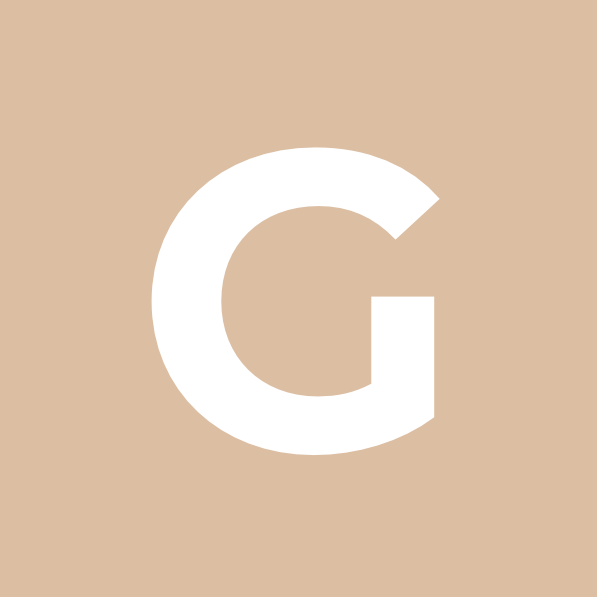 Roles & ResponsibilitiesJob Summary: Role: Special / Network Consultant in Singapore Start: ASAP Duration: 12 Months Location: SingaporeRequirementsOne of our clients is looking for a Network Consultant, who is/are able to fulfill the following requirements:Requirements: - At least 6 years of verifiable working experience in system setup and implementation role - Experience in implementation of enterprise Data Centre network, with network virtualization solutions and technologies, Layer 2/3 networking Read more
technologies - Experienced with implementing various network product and technology (e.g. Cisco ASA, Palo Alto, Dell Layer 2 and 3 switches, F5 GTM/LTM, Cisco ISE, Fortigate Firewall, 2 Factors authentication) - Strong technical experience in VMWare NXS, Software Define Network (e.g. SDN, SD-WAN), Routing, Switching, Firewall, Load Balancer and VPN technology - Familiar with SolarWind and AAA technologies (TACACS= and RADIUS) - Possess CCNP or Firewall certification(s) - CISCO certificates, training certificates for Cisco ASA and Palo altoRoles and Responsibilities: - Working out low level network design, IP scheme design, and network failover setup, attend meeting and discussion with various supporting vendors and customer for a twin active-active DC network setup. - Supervise vendors in installation and configuration of Dell Layer 2 & Layer 3 switches, Palo Alto Firewall, Fortigate Firewall, F5 GTM and LTM, Cisco ISE, SMS gateway, Solarwind Network monitoring tools as part of the Active-Active twin DC design/setup.Please send your application to [Click Here to Email Your Resume] with (JOB_000442) in Subject line and highlighting:- Your relevant experience - Current/expected salary - Availability information - A latest MS-WORD Resume**We regret that only short-listed applicants will be contacted.**GECO Asia values the data privacy rights of our customers, associates, partners and prospective applicants. We have a privacy policy that governs our collection and use of personal data in place. In conjunction with the new PDPA act in Singapore, we have updated our Privacy Policy and Terms of Use to better clarify our collection and use of your personal information. The same can be found here (https://www.geco.asia/about/privacy-policy)Note: GECO Asia is a German IT Services company and provides specialist IT resources on project and permanent basis. We operate under a Comprehensive Licence offered by MOM Singapore. [GECO Asia Pte Ltd, Licence No. 07C4453] [2 Venture Drive, #10-18, Vision Exchange, Singapore 608526]
Skills Permanent/Contract (Depending on years of experience)Ang Mo Kio5 days work weekSalary: $4200-$4500 + Entitlements (AWS/VB/Incentive/Reimbursement)Job Responsibilities: Maintenance, troubleshoot and resolve any network related problems Perform tuning to ensure network traffic flow is optimized Conduct root cause analysis & implement pro-active measures Manage network changes through established change request process Provide networks related technical advice to customers or project team Develop and maintain documentation of installation & configuration procedures Read more
Generate relevant administrative records and reports. Escalate unsolvable system problems and service request to the OEM/Vendor for technical support and reporting the escalation to the Group Lead Coordinate system development tasks to include design, integration and formal testing on the Change Request Oversee all transitions into production on the Change Request Develop and complete actions in system specifications, technical and logistical requirements and other disciplines on the Change Request Create and maintain programmatic and technical documentation to insure efficient planning and execution on the Change Request Manage and document system configurations on the Change Request Provide level 2/3 supports Perform standby duties if required Other duties as requiredPeriod:Permanent/Contract (Depending on years of experience) Location:Ang Mo Kio May need travel for projects (Transportation reimbursement provided) Working Hours:Mon to Thur: 8.30am-6pm Fri: 8am-5.30pm Salary:$4200-$4500 + Entitlements (AWS/VB/Incentive/Reimbursement)Job Requirements: Degree in Computer science / IT / Engineering or equivalent Possesses a valid CCNP/CCDP certification or equivalent Minimum 5 years of work experience in related field is required for this position Extensive knowledge in VLAN, VPN, MPLS, BGP, OSPF Experience in network design, setup, maintenance and troubleshooting Working knowledge of DNS, DHCP, NTP configuration, TCP/IP networking Ability to analyze network packet traces Ability to configure and manage Cisco router and switch Ability to configure and manage load balancer like F5 LTM, GTM Perform root cause analysis Good knowledge in LAN/WAN Good communication (both verbal and written) skills Superior customer service and support skills Interested applicants, kindly email your detailed resume (MS Word format is preferred): [Click Here to Email Your Resume] (Reg No: R1550273) Please ensure that applications sent through email are no bigger than 1Mb. We thank all applicants for your interest but regret to inform that only shortlisted candidates would be notified. Success Human Resource Centre Pte Ltd (EA License Number: 97C4832) 1 Sophia Road, Peace Centre, #06-23/29 Singapore 228149 T: 6337 3183 | F: 6337 0329 | W: www.successhrc.com.sg
Skills

Roles & ResponsibilitiesResponsibilities:- Producing an integrated solution covering all areas and in line with the GIO strategy - Signoff and acceptance by all relevant stakeholders - Gathering the Infrastructure requirements for all projects with infrastructure deliverables - Working closely with the Infrastructure Project Team (IPO) on project engagements - Producing a diagrams that identifies all the relevant components of the solution - Ensure solution compliance and integration with Read more
enterprise architecture and Infosec policy for Network and Security systems by reviewing and advising on new and existing Information Technology projects - Providing advice and guidance to management during planning phases to ensure that non-functional requirements are included in the overall specifications - Providing advice and guidance to all areas of IT and Business Management, analysts, planners, designers and developers on all aspects of network Infrastructure - Playing a major role in the selection of any new IT, infrastructure or technology solution - Maintaining a knowledge base to ensure network intellectual property is retained - Collaborate with a global workforce of technology professionals to maximise capacity and integrated communications capability - Technical contact for the project engagement.RequirementsRequirements:- Industry certification, e.g. MSCE, CCNP, CCIE, CISM, TOGAF qualifications are highly desirable 5 or more years of experience in the field of Unified Communication, VoIP, Voice, Telephony, Virtual Meetings or other IT UCC or Infrastructure services; - 5+ years of experience in infrastructure design /architecture. - Knowledge of command structures and system component relationships for latest generation Network and Security infrastructure - Ability to direct project design and planning activities associated with complex or large sized network infrastructure development projects. - Experience in dealing with vendors on technology and service - Broad Technical knowledge of all Infrastructure Technologies: Servers (RISC, x86, Mainframe, etc.) Operating Systems Storage and Backup Networking – Voice, Video and Data Security – Firewalls, Intrusion and Data Loss Prevention End User Technology - Good knowledge of IT governance and operations - Understanding of financial modelling related hardware, software and services - Understanding of project and program management planning and methodologiesLicense No.: 12C6060
Skills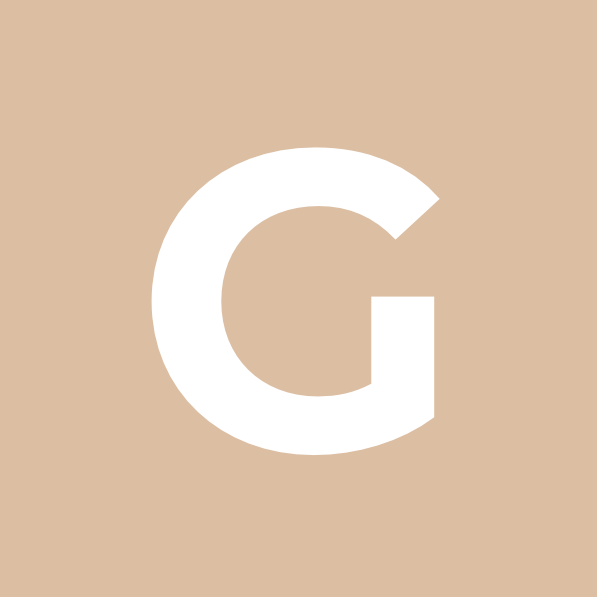 The Network and Security Manager will be responsible for the day-to-day APAC Network and Security Operations.This individual will be the primary lead and main point of contact for all APAC offices for issues related to network, Security, voice and telecom services.A large and important part of this person's responsibility will be to ensure 100% reliability of these services for manufacturing plant located in Singapore along with delivering strong Read more
service quality to the other sites offices in India, China, Japan, Taiwan.Responsibilities: Managing a team of network & security engineers, technicians in the delivery of network, security,voice, video services Conduct strategic planning to deliver 100% reliability of Network & Security services for APAC Region Responsible for the overall performance, availability and security of the APAC Network & Security infrastructureIdentify and correct issues proactively that can result in failures in network.Drive planning tostabilize and improve service deliveryLead in the effort to collaborate across Regions (US and EMEA) and establish strong partnerships with counterparts in US & EMEA. Work closely with Data Center Operations, Service Desk, End User Computing, Business Management, Geographic Leadsto drive excellence and apply best IT practices across the APAC footprint Represent team in Daily Operations Meetings when needed to review Integrated Manufacturing Information Technology (IMIT) initiatives or review service outages, if necessary Work globally across various cultures to deliver on solutions in a timely manner Conduct strategic analysis of existing, new and evolving Network & Security technologies Perform incident management of Network & Security incidents in accordance with company policy Provide subject matter expertise to IT Compliance during IT internal and external audits Develop minimum standards and baselines to define required security controls and settings on all servers, commercial applications, and networks Assess security risks to the corporation's information and communications systems Ability to research and understand the latest vulnerabilities and threats and direct team to mitigate the risk Experience in managing Cisco Switches,Checkpoint, PA, Cisco firewalls and IPS devicesFamiliar with Proxy and DLP systems.Knowledge with Bluecoat Proxies and DLP. Host and facilitate ongoing internal, as well as global, staff meetings to ensure consistent communication to upper management. Excellent TCP/IP networking skills with good experience in managing large Cisco network infrastructure Knowledge of vulnerability scanning or other equivalent commercial tool Ability to develop, describe and communicate Security Baselines and Policies Customer facing skills are highly required Ability to design, manage Network & Security SolutionsPerform capacity planning for Network & Security solutionQualifications:Required Qualifications Bachelor degree preferred in Computer Science, Information Systems or equivalent field of study8 - 10 years experience in Network & Security operations with minimum 4 years leading teams Must have experience working in a global team General knowledge of CUCM (Cisco Unified communications manager) General knowledge of Polycom & Cisco video conferencing General knowledge of Layer 2 & 3 Networking Concepts General knowledge of a telecom and backbone network infrastructure (i.e., local & long distance Telco's, Telco products, QoS, Routing etc.). Demonstrated experience in integration, planning, coordination, and facilitating network information system related activities such as upgrade of hardware and software, and implementation of internet and intranet sites Experience managing Cisco and other network monitoring products Strong awareness of Security technologies and products Must possess excellent interpersonal skills to relate to management, business customers, vendors and the technical IT teamExperience and understanding of IT infrastructure services that include LAN's, WAN's, telecommunicationsExperience in using all office products, especially Visio, MS Project, PowerPoint, Excel and Word.Project Management experience for handing large network & Security refresh projects Good communication skills, both written and verbal, and excellent presentation skillsDemonstrated strong work ethic and commitment to professional continuous developmentAble to direct resources that do not directly work for the incumbent Very much a self-starter as the job will be interrupt driven Able to manage vendors in terms of problem tracking, quality, deliverables, timely responses Clear thinker, able to perform under pressure Good attention to detail Strong team playerVery strong negotiating skillsCalm, and even tempered in handling stressful situations that require composure Experience in Manufacturing, in particular, Semiconductor Experience in project managing technology implementations Experience working as a network or security engineerCISSP, CISM, CCIE, CCNA, CCNP Certification is preferred but not mandatory
Skills