Sign in or register for a JobTech account.
Jobs that require

network engineering

skill Why You'll Love CiscoWe change the World, you will become passionate about your employer and the brand you represent. Everything is converging on the Internet, making networked connections more meaningful than ever before in our lives. Our employees' groundbreaking ideas impact everything imaginable, from entertainment, healthcare, and education, to public and private sectors, smart-cities, and everyday devices in our homes. Here, that means we will take creative ideas Read more
from the drawing board to dynamic solutions that have real world impact. Cisco is evolving a rich solution portfolio of next generation software, hardware, and services to meet customers' changing business requirements in the digital economy.What You'll DoThe Solutions Integration Architect (SIA) is a critical customer facing role that requires the instinctive ability to recognize gaps in customer capabilities and translate them into business requirements and an execution strategy. The solutions typically span horizontally cross architectural boundaries and may call for development of new solutions where none exist and clearly target solutions to business challenges and drive outcomes in the customer environment. You are responsible for the development of the overall vision that underlies the customer centric solution, and play a primary role in the design and implementation of that end-to-end solution. You are expected to transform single solutions into repeatable solutions that can be used across a larger customer base.To be successful, you will be expected to establish deep and strategic customer and industry relationships. You will collaborate with and influence senior level executives in top customer accounts across other Cisco organizations and in recognized industry forums. You are also responsible for engaging and influencing multiple constituents across the Customer Experience organizations.Key Responsibilities:Recognize opportunities that are possible and practical leading to a longer-term account strategy and roadmap.Executes and implements by leading cross-services delivery organizations for AS-wide engagements.Clearly illustrates the value of Cisco services to the customer by aligning Services' skills, efforts, and deliverables directly to the business, operational, or transformational outcomes objectives for beachhead accounts or large accounts.Manages business constraints for implementation.Lowers customer risk and leverages customer assets by consolidating and reconciling inter-operability requirements, refining and validating dependencies, and confirming readiness for transformation (multiple customers, vertical, or segment, existing solutions).Applies understanding of Cisco horizontal, or cross-architectural, solutions to develop repeatable business level proposals.Uses multiple technologies to create vertical- / segment-specific solutions for our customers as needed.Creates delivery cohesion by coordinating and orchestrating the multiple services being delivered into a single effort/outcome.Creates opportunities by identifying gaps in customers' capabilities and relating them to business and technical architectures (solutions).Creates foundations for success by formulating high-level implementation and migration strategies.Transforms process, operational, and business architectures into technology enablers.Partners closely with Program Managers to own the project life cycle, from initial kickoff through requirements analysis, design, and implementation phases for projects within the solution area.Owns business solution roadmap for assigned customers.Surveys market landscape for solution insights, direction, vendors, and methods.Drives business development life cycle by serving as a SME to help identify and qualify business development opportunities and influence incremental growth.Develops and maintains vendor and partner relationships across the ecosystem.Builds and maintains repository for deliverables, methodologies, and engagement collateral to enable leverage and re-use.Provides direction to and coordinates efforts of engineers and Solution Architects across all Services.Actively guides Services Sales pursuits to closure and takes direction from Theater Leads, SDEs, and Enterprise Architects.Who You'll Work WithCisco's Customer Experience (CX) team is one of the highest growing areas at Cisco. Passionate about the management and automation of customer's hybrid IT, consultants work with some of the largest and thought-leading customers in the world. This Professional Services group helps build solutions, leads implementations, and enables customer self-sufficiency on market-leading Cisco software products.As a SIA, you will report directly into the Theater Delivery Team and be in charge of the installation, integration, customization and delivery of software products focusing on cloud and networking orchestration and automation. There will be significant customer interaction including on-site delivery for POCs, Production-Pilots and Production deployments.Who You AreYou have experience in designing, deploying and maintaining Enterprise networks, as well as deep knowledge in network configuration of Enterprise and Data Center products, routers and switches.You integrate systems to multiple enterprise applications.You transfer knowledge of implemented software and processes to customer in hands-on sessions, and by creating customer-facing documentation.You are able to explain technical issues and present information in a concise manner to both technical and non-technical personnel.You maintain effective working relationships with assigned customers and project managers.You effectively work independently and as part of a team to implement solutions for customers.You generate network configurations from Low Level Design for highly complex networks.You plan and execute highly complex Network Upgrade and Network Migration activity.You have a University degree and 8+ years of experience in network engineering or a telecommunications support environment.You are skilled in communication, conflict management, negotiation, presentation/demonstration, and written communication.You have excellent troubleshooting skills.You are a trusted advisor to customers and the business.You can create technical documents, such as method of procedures, solution design, installation procedures, testing procedures, troubleshooting guides, etc.You possess knowledge of regulatory environment, policies, and industry requirements specific to customers served (i.e. HIPAA, FISMA, Sarbanes-Oxley, etc.).You deliver long term, strategic business relationships that bring business growth results.You have Financial Acumen – understand finance and P&L process and standards.Desired Experience:You have deep expertise of OSI Layer 2 (Spanning tree, vPC, Fabric Path, EtherChannel, VLAN, etc.), Layer 3 switching/routing (OSPF, EIGRP, ISIS, BGP, MPLS, IPv4/6), DNS/DHCP WAN/ISP, network virtualization (N1kv, VRF), basics of higher layer protocols: SSL/TLS, HTTP, real-time traffic (voice/video), NFS, database access protocols.Extensive experience in Cisco's Data Center Product Line: Nexus Products (N9K, N7K, N5k, N2k, N1kV), Catalyst products (65xx, 49xx switches).Advanced degree or certifications strongly preferred (CCIE).Why CiscoAt Cisco, each person brings their different talents to work as a team and make a difference.Yes, our technology changes the way the world works, lives, plays and learns, but our edge comes from our people.We connect everything – people, process, data and things – and we use those connections to change our world for the better.We innovate everywhere - From launching a new era of networking that adapts, learns and protects, to building Cisco Services that accelerate businesses and business results. Our technology powers entertainment, retail, healthcare, education and more – from Smart-cities to your everyday devices.We benefit everyone - We do all of this while striving for a culture that empowers every person to be the difference, at work and in our communities.We are an equal opportunity employer and value diversity at our company. We do not discriminate on the basis of race, religion, color, national origin, gender, sexual orientation, age, marital status, veteran status, or disability status.
Skills Due to expansion and influx of new projects, Our Client is looking for L2 Network Engineers to join their growing team. Key Requirements:CCNA or CCNP certified Minimum 3 years technical/hands-on experience Knowledge of F5/Palo Alto firewall/Checkpoint firewall/Alcatel switch/Nexus will be a plus point Candidates who are certified with the following: F5/Palo Alto firewall/Checkpoint firewall/Alcatel switch/Nexus a major plusInterested candidates please apply via [Click Here to Email Your Resume] Read more
or call 6427 8689 to discuss further. Thank you and all the best in your job hunt. Recruitment Hub Asia Pte Ltd (12C6135) Tan Soon Hock (Steven) R1109889 Principal Consultant
Skills Responsibilities: Strong understanding of corporate infrastructure and to be able to initiate investigation of issues that affect a client's ability to maintain a static reliable connectionUnderstanding of customer topology and potential work-around scenarios to mitigateclient impact. Modify and create work instructions or Recipes to prepare for similar impacting eventsand allow for a quicker response. Constantly review work instructions for accuracy andsolicit improvements through second level support groups. Ability Read more
to communicate effectively throughout the incident management process toensure that all communications are timely and accurate, as per documented process Follow documented support procedures, managing each issue through resolution orturnover in order to maintain established service levels. Track update and resolve all assigned incidents, changes and problem reports in theincident management system, ensuring that documentation is thorough, accurate andmeets a standard of high quality. Properly escalate incidents in a timely manner per support guidelines and procedures. Proactively monitor, recognize, analyze, isolate and/or resolve documented hardwareand software problems utilizing a variety of hardware and software testing tools andtechniques. Liaise with L2 support groups and/or development groups to collaborate on theresolution of incidents. Support project schedules and changes. Maintain technical skills through participation in ongoing training. . Responsible for the internal and external communication of issues to management, otherinternal support groups, and the customers via pages, email broadcasts or phone. Should have a strong understanding of transaction message flow and the different typesof exceptions that can be encountered resulting in cardholder impact Incident bridge stewardship in support of timely resolution of internal issues.Qualifications: At least Bachelor's degree or equivalent experience ITIL certification or Cisco Certified Network Associate (CCNA) or higher is added advantage. At least 2 years of experience working as an Operations support Analyst, or equivalent first or second level network support experienceKnowledge of data-center and wide-area-network routing/switching, tunneling, security operations/engineering, MPLS and Ethernet carrier transports, WiFiKnowledge of Solarwinds, NetCool or other fault monitoring toolsetsKnowledge of BMC, ServiceNow or other incident and change management toolsBroad knowledge and background on TCP/IP, MPLS, WAN, and LAN technologies.Good working knowledge on Cisco 65xx/72xx/76xx, Nexus 5k/7k/9k & FEX, Bluecoat proxy, F5 load balancersSound understanding and working knowledge of routing protocols such as BGP, EIGRP and OSPF.Ability to interpret firewall logs and look for specific permission or denial of a source IPs to a specific destination in support of troubleshootingIn-depth understanding of all proprietary as well as industry standard tools to support monitoring and response for client and brand issues.Excellent verbal/written communication, organizational skills, ability to prioritize constant changing work load to meet business demand.Good interpersonal skills and ability to work as a high performing team.Use sound judgment in determining priorities and enlisting support of other internal groups to prevent any compromise to business or client service level agreements.Proper escalation to support groups based on criticality and exposure.MS Office suite proficiencyEAP No. R1548171 EA License No. 95C5411
Skills

Roles & ResponsibilitiesJob Scope:Responsible for implementing, maintaining and supporting computer communication networks for existing customers.Develop and maintain documentation related to the installation, administration and maintenance of network infrastructure.Assist with planning and design of the network architecture for the projects.Provide network configuration and trouble-shoot in all network devices such as Router, firewall, Core Switches, Switches, Wireless LAN Controller & Wireless Access Point, load balancer, etc. Device brands are Cisco, Read more
HP, Juniper, Fortigate, etc.Experience of configuring the LAN, WAN, WLAN, VPN, Routing, Switching, Firewall, TCP/IP, Multi-WAN, VLAN configurationPerform any other related duties as assigned by immediate supervisorRequirementsRequirements:Education & TrainingDegree in Computer Studies or ScienceProfessional certification like CCNA/CCNP will be preferred.Experience & RequirementsMinimum 4 to 5 years' relevant experience in IT supportLAN/WAN support experiencesStrong communication and interpersonal skillsHands on experience in Network Implementation, Cisco Network Troubleshooting, Network Hardware Configuration, Network Performance Turning.Good knowledge in network systems e.g Cisco switches, routers, 3rd party switches, firewall and Load Balancer.Good knowledge infrastructure solution will be added advantageAbility to work independently and to multi-taskAbility to work and deliver within stipulated timelines
Skills

Roles & Responsibilities- To ensure that the network infrastructure is up and running.- Ensuring all administrative and technical network controls are properly in place.- Ensuring all network security policies are properly configured.- Generating the relevant administrative records and reports.- Reviewing system logs of the data center network to detect if there is any security breach at least on a daily basis.- Troubleshooting for any network problem.- Providing technical Read more
consultancy advice to the client relating to network design and configuration of the Hosted Applications.- To implement change request and service request.Requirements- Min Diploma in any IT related courses- Relevant working experiences in network operations- Good grasp of technical skills (network)- Past working experience in Cloud environment is an advantage- ITIL/ CCNA / CCNP certification will be an added advantage.Licence No: 12C6060
Skills Roles & ResponsibilitiesDesign, specify & costing of detailed Network solutionEstablish networking environment by designing of system configurationAble to maximise network performance through monitoring of performance, and ensure that system is available and reliableTroubleshoot network problems and outages, and resolve issuesInstallation of various network devices and services RequirementsKeep track of progress of all design & interface tasksCarry out all assigned work efficiently, with a minimum of supervisionRequirementsMinimum of 6 Read more
years of experience in an Enterprise Network environmentLAN architectures (e.g. Ethernet, Fast Ethernet, GIG Ethernet, TenGig)Switching protocols ,WAN technologies , Routing protocols (e.g. EIGRP, BGP)Experience in Cisco products,F5 Load balancersStrong analytical and problem solving / troubleshooting skillsGood communication skillsPreferred experience in Banking/ Financial Industry
Skills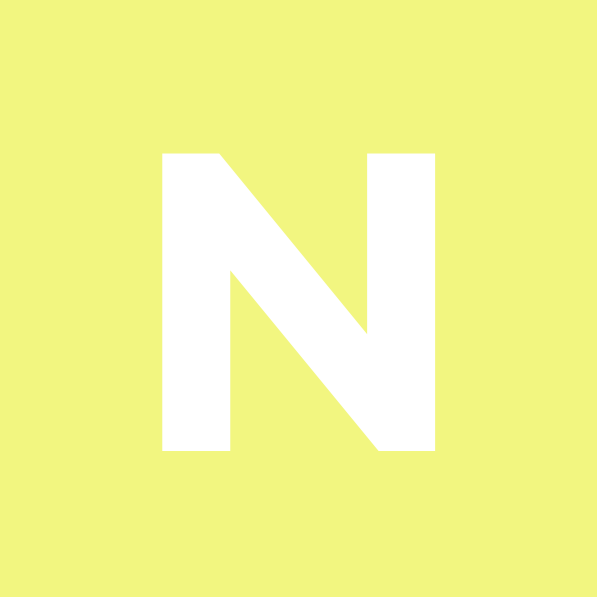 Roles & ResponsibilitiesThe candidate will be taught to support wide range of IT networks and systems infrastructure that delivery values of Data Centre and Network related services.Installation responsibilities:Support system and network engineering team to deploy customer projects as well as backend infrastructures.Hands on field installation and repair works including network equipment, servers, patch cables, etc under instruction from the team lead.Coordinates and control field vendor works with regards Read more
to and not limited to cable plant, CrossConnect and its accessories.Responsible to create and updates technical documentation under the instruction from the team lead.Operations responsibilities:Identify underlying problem and sorting through the possible available. The candidate will be trained to diagnose and resolve common problems.Escalate unresolved issues and work with team lead to support the escalated works. RequirementsMinimum Diploma in IT or Engineering field.Minimum 1 - 3 years of relevant working experience.IT installation and maintenance support experience is required.Basic knowledge in networking, i.e. TCP/IP, IPv4, ping and traceroute.Knowledge in telecommunication technologies and field engineering work.Willing to gain new knowledge in our industry and products.Microsoft Office (Outlook, Work and Excel)
Skills

Roles & ResponsibilitiesPrimary Responsibilities:1.Maintenance, engineering fault investigation & troubleshoot network related problems.2.Work with different team to resolve technical or application problem.3.Provide support to internal Network infrastructure, including network operation, network setup, network security and handling security related activities such as change management review, access controls checking, etc.4.Handle different aspects of security in operations and adopt practical yet effective approaches to mitigate any risk on information security.5.Assess and apply Read more
relevant security patches to resolve network vulnerabilities.6.Handle daily network operation tasks.7.Assist in network infrastructure projects.8.Monthly preventive maintenance on 3rd Saturday of the month.9.Maintain and update network documentation and network equipment inventory.10.Perform other tasks as designated by the Corporation.RequirementsJob Requirements:1.A Diploma or Degree in IT, Computer Science, Science, Engineering or related qualification.2.At least 5 years of experience in VMware, Network and Architecture Protocols (TCP/IP, EIGRP, OSPF, RIP, BGP), Cisco and Alcatel networking product, Alcatel IP Telephony System, data centre infrastructure and environmental systems.3.Experience in using Multi-vendor Internetworking Technologies (Router, Switches, Firewalls, Wireless, VPN, F5 Load balancer) is preferred.4.ITIL V3 Foundation will be beneficial.
Skills Responsibilities:Work with a team of network engineers to ensure network projects and issues are handled accordingly and timely.Perform project assessments and evaluations.Keeping track and monitor on-going projects based on project schedules and timelines.Communicate and liaise with various working parties and vendors to facilitate project completions.Manage and expand network infrastructure, cloud and voice including various IT maintenance.Excellent documentations and project planning capabilities.Support Business Unit with their projects in terms Read more
of network requirement.Ensuring network infrastructure is always in good condition.Looking out for new network technology to further improve current infrastructure and taking into consideration of cost effectiveness.Monitor and analyse production trends, explore new technologies and determine need for restructuring of operations and system expansion to meet agreed service levels.Involve in renovation and new office setup in terms of network design and ensure cabling vendor provide quality cabling structure and setup.Manage network related contracts to ensure timely renewal.Understand key commercial and operational drivers for the company and taking these into consideration during network design.Establish good relationship with vendors to achieve strategic partnership.Requirements:Bachelor of Science (BSc) Degree in Computer/Information Science.CCNA, CCNP or equivalent certification preferred.Minimum 5 years of working experience in supporting IT infrastructure in an end-user environment.Minimum 5 years' experience coordinating and/supporting IT business processes.Good experience in managing IT infrastructure & network projects.Good experience in managing office renovation in terms of network & cabling requirement.Good knowledge of Windows platform, Network, IT Compliance, Project management and vendor management.Ability to communicate and add values to IT infrastructure, Application development, IT Security & Compliance.Strong knowledge on network infrastructure topology.Strong knowledge in Transport industry will be an advantage.Familiar with McAfee/Checkpoint/Palo Alto firewall, BlueCoat products, Juniper SSL VPN & Cisco products like routers, switches, WLC & firewall.Familiar with Acatel Lucent OLT & ONT technology & products.Qualified or interested candidates, kindly apply in through emailing your CV to us at: bizhub.jobs3(at)gmail.comTo facilitate faster application processing, please utilize the email stated and not Apply Now or Send Email links in this website.We regret that only shortlisted candidates would be notified.Bizhub Asia Pte Ltdwww.bizhubasia.comEA No. 08C2822
Skills
Roles & ResponsibilitiesKnowledge, Skills, and AbilitiesHands on understanding of Cisco / Juniper products including switches, routers, firewalls and VPNsSolid understanding of all OSI layers, sub-dividing a communications system into smaller parts called layers in a complex environment, particularly Layer1 to Layer4Ability to work in a strong team environment as well as independently as the need arisesDemonstrated expertise in analyzing and solving complex technical problemsInstall network equipment and cablesHands-on Read more
network administration experience in support production Cisco and Juniper environments is preferredProficient with Microsoft Office and capability to prepare Power Point briefs and Visio drawingsRequirements2-3 years of IT experience with a minimum of 1 year in providing end user supportCCNA preferredJNCIA preferred
Skills