Sign in or register for a JobTech account.
Jobs that require

network systems

skill

If you are interested to apply, kindly WhatsApp me your updated resume in DOC file and allow our Consultant to match you with our Clients.Whatsapp: +65 93985397 (Jeslyn)(Erantha Lim Jia Ying) Reg No: R1874710 The Supreme HR Advisory Pte Ltd EA No: 14C7279
Skills
You lead a team in the performance of data acquisition, data recovery and forensics analysis of infected operating systems and servers. You perform forensics analysis to support daily vulnerability assessments, briefs, and general computer forensics operations. You also use forensics tools and investigative methods to find specific electronic data, locate malicious code and determine malware artefacts. Your challenge is to keep pace with shorter product cycles and advances Read more
in OS and software applications, as well as to stay ahead of developments in order to anticipate demands for forensic investigations and analysis. You must have a tertiary qualification, preferably in information technology, computer science or computer engineering. You should have at least 8 years' work experience in IT or a cyber-related field, with exposure to forensics analysis, network systems and various computer hardware using Windows and non-Windows operating systems. You should also have sound and current knowledge of cyber security technologies, and strong communication and interpersonal skills. Possession of a good understanding of forensic artfacts in operating systems, data recover technology and forensic investigation procedures is advantageous. Candidates with professional certification related to cyber incident handling or computer forensics, such as GCIH, GCFE and GMOB, would be favourably considered. Only shortlisted candidates will be notified.
Skills
Agency: Land Transport Authority Job no.: 3000725 Work type: Permanent/Contract Location: Singapore Categories: Engineering You will be part of a team, to develop an integrated Asset Management System to gain understanding of railway assets including its performance and condition, which will support the asset management functions. You will work closely with teams from different discipline within LTA, rail operators, contractors as well as system manufacturers on the interfaces Read more
and integration with various systems in the rail network. You are also required to review technical submissions and participate in the installation, testing and commissioning for these interfaces. Requirements:Tertiary qualification in Electrical, Electronics Engineering, Computer Science or equivalent Strong writing, presentation, communication and interpersonal skillsTeam player with critical and logical thinking capability and must be able to work independently At least 2 years of relevant working experience in railway system design, operation and maintenanceExperience in IT network and infrastructure with good knowledge of servers, data storage implementation, IT application, cloud technologies and big data technologies will be an advantage Those without working experience are also welcome to apply
Skills The Company: We are a three-year old fast-growing, exciting, and collaborative company specialise in network test, monitoring, and assurance solutions to communications service providers, and enterprises segment.The Company business and revenue has increased significantly since then with repeated business after developing a reputation as a Technology and Network System Integrated Company who delivers exceptional results to our customers. Clixer+ values on high quality customer service strive on building Read more
strong customer relationships for sustainable high-growth for the future.The Company continues to raise the bar on what we offer that strengths our professional relationship with our clients. Why Should You Apply?Fast-paced and exciting startup experience with excellent growth Bonus program Plenty of exposure to challenging assignments Excellent opportunities to LEARN & GROW and INNOVATE how we do things and take our results to the next level Encourage team members to take on projects outside their wheelhouse to broaden their skill set and exercise their creativity Offer attractive salary that commensurate with work experienceThe Position: We are looking for a self-motivated, experienced and knowledgeable Systems Engineer with strong technical background preferably in Telecommunications industry who, will be responsible for working on projects that are currently deployed on by our company.The Systems Engineer will work throughout each stage of the given system or process, from design and development to validation and operation, onto quantitative risk assessment, often focusing on performance, testing, scheduling, and costs.You will also be working with clients to communicate project status and proposals.If you have what it takes to deliver consistent service excellence, we welcome you to join us for a rewarding career in Clixer+ and be part of our professional team. Reporting to the Managing Director, you are responsible for the development and maintenance of efficient systems and processes, testing, analysis and retesting, training and supporting activities.Below outlined the job description and skills. Systems Engineer (Fresh Diploma or Degree Holders are most welcome) Responsibilities:Coordinate system development tasks to include design, integration and formal testing. Installation and configuration of hardware and software, implementation, warranty and support activities. Monitor the performance of systems and continually assess all stages of operations to ensure structural integrity and that a problem is solved. Oversees all transitions into production by testing, analysis, and retesting for glitch detection and other issues. Develop and complete actions in system specifications, technical and logistical requirements and other disciplines. Protects operations by keeping information confidential. Create and maintain programmatic and technical documentation to ensure efficient planning and execution. Manage and document system configurations. Create reports and other documentation outlining your findings and solutions.Requirements:Diploma or Bachelor's Degree in Multimedia & Information Technology, Infocomm Security Management, Computer Engineering or Electrical & Electronic Engineering qualifications with a few years of working experience in system engineering and IT support required. Analytical problem solvers who think in a systems perspective.You are able to manage small details while keeping an eye on the big picture. Able to prioritise activities and deliver projects on time in time pressured environment and within budget. Strong communication skills and be able to converse in English and Mandarin with customers and vendors Deliver presentations with a logical mindset. Exceptional networking skills and knowledge. Understanding engineering disciplines such as mechanical, electrical and computer engineering. Ability to understand complex system development methods and system testing practices. Strong team building skills.We regret to inform that only shortlisted candidates will be notified. The Location: At Paya Lebar Square (We are moving to a new expanded purchased office space in the beginning of the second quarter of this year.)
Skills

Roles & ResponsibilitiesJob Scope:Responsible for implementing, maintaining and supporting computer communication networks for existing customers.Develop and maintain documentation related to the installation, administration and maintenance of network infrastructure.Assist with planning and design of the network architecture for the projects.Provide network configuration and trouble-shoot in all network devices such as Router, firewall, Core Switches, Switches, Wireless LAN Controller & Wireless Access Point, load balancer, etc. Device brands are Cisco, Read more
HP, Juniper, Fortigate, etc.Experience of configuring the LAN, WAN, WLAN, VPN, Routing, Switching, Firewall, TCP/IP, Multi-WAN, VLAN configurationPerform any other related duties as assigned by immediate supervisorRequirementsRequirements:Education & TrainingDegree in Computer Studies or ScienceProfessional certification like CCNA/CCNP will be preferred.Experience & RequirementsMinimum 4 to 5 years' relevant experience in IT supportLAN/WAN support experiencesStrong communication and interpersonal skillsHands on experience in Network Implementation, Cisco Network Troubleshooting, Network Hardware Configuration, Network Performance Turning.Good knowledge in network systems e.g Cisco switches, routers, 3rd party switches, firewall and Load Balancer.Good knowledge infrastructure solution will be added advantageAbility to work independently and to multi-taskAbility to work and deliver within stipulated timelines
Skills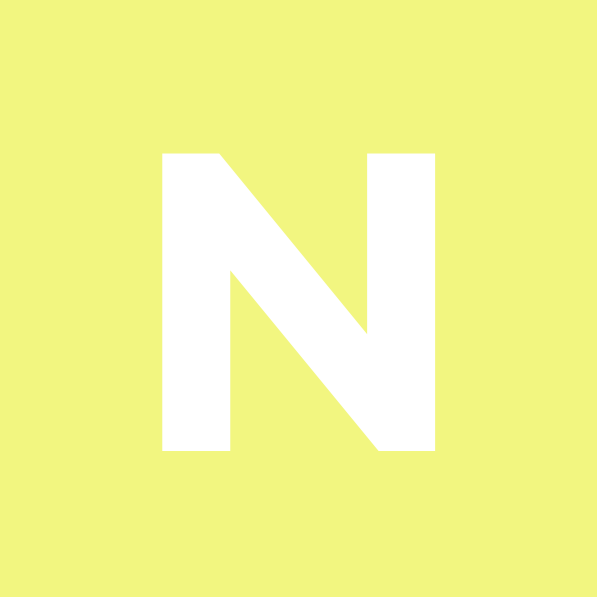 Roles & ResponsibilitiesThe candidate will be taught to support wide range of IT networks and systems infrastructure that delivery values of Data Centre and Network related services.Installation responsibilities:Support system and network engineering team to deploy customer projects as well as backend infrastructures.Hands on field installation and repair works including network equipment, servers, patch cables, etc under instruction from the team lead.Coordinates and control field vendor works with regards Read more
to and not limited to cable plant, CrossConnect and its accessories.Responsible to create and updates technical documentation under the instruction from the team lead.Operations responsibilities:Identify underlying problem and sorting through the possible available. The candidate will be trained to diagnose and resolve common problems.Escalate unresolved issues and work with team lead to support the escalated works. RequirementsMinimum Diploma in IT or Engineering field.Minimum 1 - 3 years of relevant working experience.IT installation and maintenance support experience is required.Basic knowledge in networking, i.e. TCP/IP, IPv4, ping and traceroute.Knowledge in telecommunication technologies and field engineering work.Willing to gain new knowledge in our industry and products.Microsoft Office (Outlook, Work and Excel)
Skills

Roles & ResponsibilitiesAre you the right person we are looking for as our team player to support our business growth? As part of our Next-Generation ICT Engagement and Consultancy (Thatz 2.0) growth roadmap, we are seeking keen candidates to join us on our journey as we scale towards greater heights.Founded since 1998, Thatz International has now evolved into the Next-Generation ICT Engagement and Consultancy establishment.Thatz 2.0 offers leading Read more
edge ICT & Digital Solutions, as well as, world class Services to organizations, companies or institutions seeking to further their operations or businesses excellence.A BizSafe3 and TAFEP pledge company, Thatz International has been recognized through various achievements such as Singapore SME1000 since Year 2013 and Total Defense Award since Year 2012. The Founder has also been recognized with the inaugural Teochew Entrepreneur Award 2016.Join Thatz now to maximize your true potential to the fullest by excelling in your CAREER!ARE YOU THATZ ONE?Data Center Operation Engineers (3 positions)Primary Responsibilities:Perform facilities management related tasks in relation to the Data Center and/or Extra-Low Voltage ("ELV") operations, including but not limited to structured network cabling, cable tracing, patching of cable and rack management, infrastructure and Data Center capacity planning.Responsible for the design and installation of structured network cabling, cable tracing, patching of cables and rack management in respect of infrastructure cabling used by the surveillance network.Responsible for the installation, removal, testing and labeling of all cross-connect cables (for e.g., cat6 cables, coax cables and fiber cables etc.)Responsible for the installation, re-location and removal of cabinets, racks, devices and other IT equipment inside the Data Center and ELV rooms.Responsible for the installation of IT hardware, including network switches, servers, shelves, intelligent Power Distribution Units ("iPDU"), rails, cable management and other IT equipment in the Data Center and ELV rooms.Maintain the cleanliness of the Data Center and ELV rooms.Liaise with the Facilities, Security and Surveillance teams to ensure optimal operation of electricity, heating, ventilating, air-conditioning and monitoring environments within the Data Center and ELV rooms.Responsible for the configuration and management of Data Center equipment, including IP Kernel based Virtual Machine, iPDU and Data Center Infrastructure Management ("DCIM") software.Maintain and update DCIM software to the latest version.Monitor and manage the physical health of the network and server environments.Follow established processes used by the Data Center operations ("DCO") team, participate in regular process review and maintain service standards as defined in the relevant Operational Level Agreements/ Service Level Agreements.Respond to priority 1, 2 and 3 incidents following the standard incident response procedures and assist with the resolution of such incidents.Manage and handle ticket management and queue monitoring (i.e. incident, service and change requests) for network and systems queues.Perform daily handover of duties and documents to shift personnel, and providing project support, including but not limited to updating timesheets, and updating and maintaining DCO team documentation.Any other ancillary tasks or works relating to the above as and when requested and assigned by the Company.RequirementsJob Requirements:A minimum of 3 years hands-on experience in providing Data Center support.Degree or diploma in IT would be an advantage.Minimum of 1 year experience in providing Windows and Unix support.Ability to work independently with minimal supervision.Able to communicate messages clearly and concisely.Ability to maintain high-quality performance and constantly deliver results in a timely manner.ITIL V3 Foundation, Certified Data Centre Specialist (CDCS) or Professional (CDCP) will be beneficial.Must be able to work 24 by 7 rotating shift including Saturday, Sunday, Eve of Public Holidays and Public Holidays.Candidates with immediate availability or short notice period are encouraged to apply.Key objective of this role:To deliver awesome user experience through excellent yet friendly service disposition ... we call it Thatz Way!BenefitsCompensation Package:Basic SalaryH&S Insurance CoverageAnnual Leave and Medical Benefits4.Other BenefitsAs a people developer, we embrace Thatz Delight for:Annual Increment based on your job performanceCompany events and annual awardsCommunity and sustainability supportAs an advocate for fair employment, we strive to do our best to render objective and merit based considerations for all applications, and we shall communicate with you personally when short-listed. For those who are not short-listed, your profile will be kept for other opportunities where suitable.Best wishes to your job search!Feel free to recommend this position to your friend(s) or relative(s) who may meet our needs and be rewarded.For more information about THATZ and other job listings, please visit: www.thatz.comPlease like our Facebook: www.facebook.com/thatz.internationalLinkedIn: www.linkedin.com/company/thatz-international-pte-ltdOur Software Product: www.thatzcontact.com, https://salutensmen.sg and https://yummydurian.com
Skills

Roles & Responsibilities(Position Reference Number:1903-52701)Responsibilities: This position will be responsible for the operational readiness of all IT and Infrastructure services provided by the IT Division. Deliver cost effective and viable IT solutions thru the strategic use of IT technologies aligning with the overall corporate IT direction. The incumbent will work closely in support of business solutions as proposed by the business and the Applications and E-commerce teams. The Read more
incumbent understands the business requirements and makes recommendations for process improvements and opportunities. He/she is an active team member in the delivery of all IT and infrastructure services. 1. Ensure adherence to high standards for safety, environmental awareness and business ethics2. Deliver all IT and infrastructure services in support of the business, including but not limited to: - Provide system administrative duties in Windows Server 2003, 2008 and Open Source VMwareSphere 4, MS Hyper-V, Active directory, Exchange 2010, SharePoint, SQL DB, and Backup & Disaster Recovery - Provide Network Administration, Support and System security on routers, firewall, LAN/WAN/VPN - Carry our daily system administration, maintenance and backup of local servers - Generation of daily reports on backup jobs, all file and print services - Maintain system inventory, documents and technical specifications - Maintenance of all network and telecommunication connectivity services, email services - Web infrastructure services. - Application installation and server support services. - Ensure IT infrastructure and desktop security adherence. - Routers, ASA firewalls, and HP switches. - Storage, archive, backup, and recovery of critical enterprise data.3. Develop deep understanding of the latest IT technologies and make recommendations for the company to adopt those that bring substantial business value. 4. Design, manage, and regularly test RDB backup and recovery procedures. 5. Implement comprehensive data security and integrity procedure, and review them regularly. 6. Coordinate with IS & Reporting, and E-Commerce service teams on any related issues. 7. Produce and monitor key performance of existing and new IT & Infrastructure services.RequirementsRequirements:- Diploma or Degree in Computer / Electronics Engineering or Computer Science with 3 years of relevant working experience. - Excellent IT/Infrastructure technical knowledge with the ability to think across technologies. - Familiar with Windows server management and Active Directory to be able to advice on best practices involving Active Directory and Group Policy Objects. - Excellent analytical skills for identifying problems and problem solving skills to best utilise the technologies / resources available. - Excellent IT network and telecommunications knowledge with a good understanding of the latest technologies, e.g. Cisco ASA, Cisco Routers and Managed Switches. - Excellent knowledge of IBM / Dell / HP servers. - Know the business well enough to recommend process improvements, in both the technical arena and manual world. - Ability to produce excellent quality technical documentations associated with the support IT and infrastructure services. - Ability to communicate effectively with both IT and business personnel. - Certification in MCSE / CCNA / CISSP / ITIL will be an added advantage.To Apply, please kindly email your updated resume to: [Click Here to Email Your Resume]We regret that only shortlisted candidates will be notified. However, rest assured that all applications will be updated to our resume bank for future opportunities EA Personnel Name: Toh Ting Ting EA Personnel Registration Number: R1433765
Skills

Roles & ResponsibilitiesProvide Onsite Or Remote support to end-users on IT Infrastructure such as Networks, Email & Virus issues, Laptops, PCs, Printers, Scanners, Servers and Connectivity.- Prompt resolution within stipulated time-frame and to meet customer's expectations- Liaise with external vendorsRequirements2 Year experience in troubleshooting IT hardware or Networks.- Exposure to MS Windows Operating System, MS Office tools and Email Applications.- Good communication and Inter-personal skills.- Diploma / Degree Read more
qualification.- Good to have CCNA / MCSE/MCSPCertification.- 1 Full-Time position available.- Fresh Grads with good skills arealso welcome to apply
Skills
You can look forward to a challenging and exciting career with the Singapore Prison Service (SPS). You play an instrumental role in spearheading the IT infrastructure and Applications Architecture teams with your expert knowledge in the design, development, implementation and maintenance of both the secured IT network infrastructure and the application architecture and systems for the Singapore Prison Service.Who we are looking for:Possess knowledge and/or experience in Information Read more
Technology, Computer Science, Information Security or equivalentTo have at least 12 years of relevant working experience, of which at least 5-8 years holding a senior manager level position or equivalentExperience in planning, designing and implementing IT network, architecture, infrastructure security; and management of network and ensuring compliance to CSA's standardsExperience in application architecture design, development and maintenance. Knowledge in BA / BI / Middleware will be an advantagePreferably with relevant professional certifications (e.g. PMP, GSEC, CISSP, Certified Internal Auditor, etc.)All applicants will be informed of their application outcome within one month after the advertisement closing date. Successful candidates will be offered a 2-year contract in the first instance.Applicants may email to Pris_Recruitment@pris.gov.sg for any enquiries.
Skills