Sign in or register for a JobTech account.
Jobs that require

nosql

skill

Java Full Stack Developers:
Job Duties and Responsibilities
Level of experience : 5+ years to 10 years
Java 1.5 and above. [ Good to have Java 1.8 ]
Spring (spring security, spring integration, spring batch, spring data, spring cloud, spring boot)
JPA (Java Persistent API), Hibernate, MyBatis
Unix/Linux-Any Unix flavor
SQL/Database knowledge
Any messaging knowledge [JMS, KAFKA]
HTML5, CSS, JavaScript [ES6] & Other Front-End Technologies
jQuery, Bootstrap, ReactJS, AngularJS
Responsive Design, Cross-Platform [Web & Mobile], Cross-Browser Environment compatibility, Object-Oriented Design, Web Services (REST/SOAP)
Web Services (Restful/Any web services)-Consumption experience is fine
AWS
Any NoSQL Database [DynamoDB, MongoDB, CASSANDRA, HBase, etc…]
Node JS [Good to have]
Required Experience
Experience With Git and Github
Knowledgeable of REST-Based APIs
Knowledgeable of Web Application Development Frameworks
Manage and Prioritize Project Work
Knowledge in MariaDB, or at least should have knowledge in RMDB (e.g, MySQL, Oracle)
Preferable to have knowledge in Private Cloud platform (Openshift, Kubernetes, Docker).
Familiar with Agile practice.
Establish Continuous integration and Release automation
Skills

Level of experience : 5+ years to 10 years
Java 1.5 and above. [ Good to have Java 1.8 ]
Spring (spring security, spring integration, spring batch, spring data, spring cloud, spring boot)
JPA (Java Persistent API), Hibernate, MyBatis
Unix/Linux-Any Unix flavor
SQL/Database knowledge
Any messaging knowledge [JMS, KAFKA]
HTML5, CSS, JavaScript [ES6] & Other Front-End Technologies
jQuery, Bootstrap, ReactJS, AngularJS
Responsive Design, Cross-Platform [Web & Mobile], Cross-Browser Environment compatibility, Object-Oriented Design, Web Services (REST/SOAP)
Web Services (Restful/Any web services)-Consumption experience is fine
AWS
Any NoSQL Database [DynamoDB, MongoDB, CASSANDRA, HBase, etc…]
Node JS [Good to have]
Experience With Git and Github
Knowledgeable of REST-Based APIs
Knowledgeable of Web Application Development Frameworks
Manage and Prioritize Project Work
Knowledge in MariaDB, or at least should have knowledge in RMDB (e.g, MySQL, Oracle)
Preferable to have knowledge in Private Cloud platform (Openshift, Kubernetes, Docker).
Familiar with Agile practice.
Establish Continuous integration and Release automation
Skills

Roles & ResponsibilitiesJob Responsibilities:1.Part of project team to analyse, develop, test and implement classified projects for clients2.Identify and resolves issues in projects3.Analysis of big data when required4.Development of projects primarily using Java programming, XML, HTML5, Oracle/SQL.RequirementsDiploma/Degree in Computer Engineering or equivalentConversant with Java programming including XML and a plus with hands-on experience on front end tools such as Flash or HTML5Familiar with databases such as Oracle or SQLHave Read more
been in a similar position for at least 3-4 years or equivalentExposure in data analytics and data mining in big data system will be an advantage but not mandatoryExposure in Eclipse and TomcatKnowledge of Big Data & Expert Systems such as HP's IDOL, MarklogicAnalytical and able to work closely with clients in previous roleHas G50 security clearance in previous project(s)Knowledge of NoSQL is an added advantage.
Skills Roles & ResponsibilitiesAre you an experienced data warehouse and big data analytics specialist? Do you like to solve the most complex and high scale data challenges in the world today? Do you want to have an impact in the development and use of new data analytics technologies? Would you like a career that gives you opportunities to help customers and partners use cloud computing web services to do Read more
big new things faster, at lower cost? At AWS, we're hiring highly technical cloud computing architects to collaborate with our customers and partners on key engagements. Our consultants will develop and deliver proof-of-concept projects, technical workshops, and support implementation projects. These professional services engagements will focus on customer solutions such as batch data processing, designing and deploying future state of fully managed, petabyte-scale data warehouse service and assist in building or designing reference configurations to enable our customers and influence Redshift adoption.Responsibilities include:Employ customer facing skills to represent AWS well within the customer's environment and drive discussions with senior personnel regarding trade-offs, best practices, project management and risk mitigationWrite and produce technical documentation, knowledgebase articlesWork closely with AWS Redshift teams at all levels to help ensure the success of project consulting engagements with customerWork directly with customers' technical resources to devise and recommend solutions based on the understood requirementsHelp design and implement Redshift Cluster architectures and configurations for customerDemonstrated ability to think strategically about business, product, and technical challenges in an enterprise environment.Consulting with Customer to troubleshoot error conditions and migrate load processes from Appliance DWH system (e.g. Netezza, Teradata) to AWS RedshiftConsulting with Customers in optimal design of database projectionsAnalyze complex distributed production deployments, and make recommendations to optimize performanceHighly technical and analytical, possessing 5 or more years of IT platform implementation experienceKeep current with the NoSQL and MPP ecosystem technologiesDeveloping innovative solutions to complex business and technology problemsTravel up to 50% RequirementsBasic qualifications5+ years of experience in DBA or application DBA activitiesUnderstand high availability conceptsUnderstands server tuning concepts (parameters, resources, contention, etc)Backup / restore/ Disaster Recovery experienceExperience with data warehousing concepts and techniques including extensive knowledge and use of star schemaExperience in optimization techniques such as projections and partitioningAble to write, tune SQL queriesUnderstand column store databasesScripting language (bash, perl, python)Proven ability in managing databases of 1-10TB in size (Vertica, Greenplum, Netezza, AsterData, Paracel, Exadata)Understanding of OLTP vs OLAP data administration needsExperience in ETL/ELT workflow managementUnderstanding and ability to participate in all phases of the SDLC including requirements gathering, business analysis, configuration management and quality controlPreferred qualifications5+ years of experience in DBA or application DBA activitiesUnderstand high availability conceptsUnderstands server tuning concepts (parameters, resources, contention, etc)Backup / restore/ Disaster Recovery experienceExperience with data warehousing concepts and techniques including extensive knowledge and use of star schemaExperience in optimization techniques such as projections and partitioningAble to write, tune SQL queriesUnderstand column store databasesScripting language (bash, perl, python)Proven ability in managing databases of 1-10TB in size (Vertica, Greenplum, Netezza, AsterData, Paracel, Exadata)Understanding of OLTP vs OLAP data administration needsExperience in ETL/ELT workflow managementUnderstanding and ability to participate in all phases of the SDLC including requirements gathering, business analysis, configuration management and quality control
Skills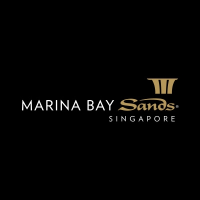 JOB SCOPEBased upon an understanding of business needs, contribute vision into the strategic technology roadmap. Balance need for lasting, strategic solution vs. rapid payback opportunities of a more tactical nature. Take into consideration of the investment requirements, business strategy, technology trends, vendor lifecycle, regulatory conditions and local market capabilities, all contribute to the analysis of best course of action for the enterprise solution.Responsible for the development of contributions Read more
to Enterprise Architecture standards, patterns, position papers and engagement reporting. Work with peers and stakeholders across the LVS properties to support intake of business requests, vetting them against defined standards, best practices and operational capabilities. Identify opportunities to leverage reusable global solutions and seeks technology opportunities that can lead to business advantage. Monitor and coordinate the work of other IT specialist working on projects to ensure compliance to enterprise plan. Perform all duties are to be performed in accordance with departmental and Las Vegas Sands' policies, practices, and procedures.JOB REQUIREMENTSBachelor's Degree in Technology or equivalent. Minimum 7 years of relevant work experience. Knowledge of security framework standards: NIST, COBIT, ISO Familiarity with solutions that comply with compliance regulations such as: PCI, GLBA, SOX, Basel III Experience implementing controls for privacy legislation such as: HIPAA, COPPA, FCRA, GLB and GDPR Experience with Information Security technologies, markets, and vendors (firewall, intrusion detection, advanced threat prevention, data loss prevention, assessment tools, SIEM, NAC, encryption, PKI) Experience architecting networks and implementing changes which avoid disruption of ongoing operations or increase risk of compromise. Extensive experience with enterprise technologies including, but not limited to: Campus and Core network infrastructure, multicast networks, fabric overlay designs, routers, switches, wireless controllers, proxy, firewalls, load balancers, packet brokers and relative security appliances. Experience in networking and routing protocols (i.e. OSPF, BGP,EIGRP) Experience with UNIX/LINUX Systems, Wintel Platforms, Converged and Hyperconverged technology stacks, Web services, Containers, and Application development platforms as it relates to network requirements and implementation Experience with highly resilient solution designs and technologies Familiar with Enterprise Architecture concepts, design principles, best practices, standards, and processes. Experience with software interaction with databases such as DB2, Oracle, MS SQL, Hadoop, NOSQL, and others Familiar with cloud offerings including, but not limited to, Alibaba, Amazon Web Services, Azure, and Google Cloud Platform.Knowledge of big data and machine learning a plus. Familiar with container platforms and orchestration such as Docker and Kubernetes Knowledge of software vulnerabilities and remediation (OWASP/SANS CWE) Experience implementing identity strategies and application integrations including LDAP, Kerberos, SAML, OAuth, OpenID Connect Excellent interpersonal skills to effectively communicate with both technical and non-technical peers and business stakeholders, as well as executive level management. Ability to communicate clearly in a multicultural, multinational environment and in cross-functional matrixed teams Ability to represent information in graphical forms that augment textual representations in natural language, including using modelling languages, developing process flows, creating data and topology diagrams, etc. Understanding of business processes and basic corporate finance, management and accounting principles and strong problem solving ability Ability to analyze qualitative data and demonstrates pragmatic judgment Demonstrates a strong attention to detail Demonstrates the capacity to manage changing priorities, ambiguity and maintain direction through proactive planning and organized approaches to work
Skills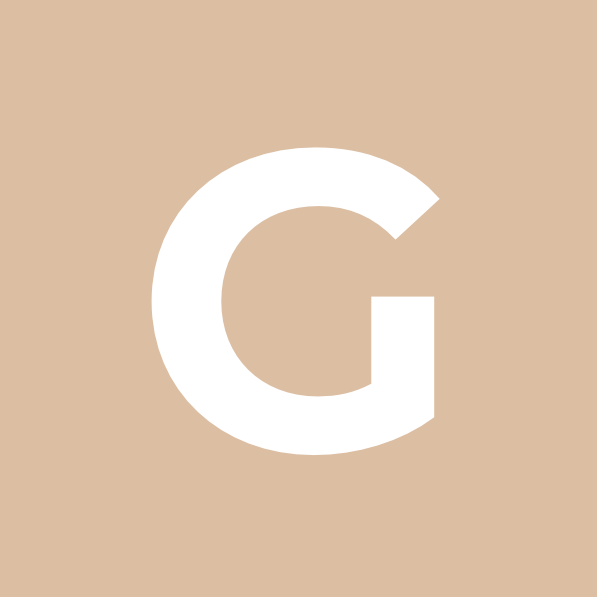 Roles & ResponsibilitiesDo you love writing elegant, bulletproof code that solves problems for millions of people everyday? Do you enjoy working with talented and passionate individuals that aren't afraid to challenge and be challenged in order to produce the best outcomes for their users?As a product engineer within one of our product engineering teams you, working with your team and product owner, will be responsible for imagining, building, Read more
deploying and running one or more of these products. You will own the future of this product, ensure its quality, and get to see the results of your efforts in people's everyday lives.We are looking for passionate individuals that want to make a difference in the world, have a curiosity of constant learning and development, are open and collaborative and never stop striving to improve and develop both themselves and the products they are responsible for. Here at Go-Jek we are passionate about building the best products using amazing technology and having great fun while doing it.Some of your responsibilities include:Working with your team and product owner to refine and develop the product direction and implementation.Writing great quality, scalable, maintainable code.Ensuring all code is thoroughly covered by automated tests and that all features meet quality checks before deployment.Deploying, monitoring, maintaining and fixing products in production.Contributing to the constant improvement of practices and processes in the team.What you will do:Design and develop highly scalable, reliable and fault tolerant systems for one of the world's fastest growing unicorns.Translate business requirements into scalable and extensible design.Pair with team members on functional and nonfunctional requirements and spread design philosophy and goals across the team.Partner with the product management team to define and execute the feature roadmap.Coordinate with cross functional teams (Mobile, DevOps, Data, UX, QA etc.) on planning and execution.Continuously improve code quality, product execution and customer delight.Proactively manage stakeholder communication related to deliverables, risks, changes and dependencies.Communicate, collaborate and work effectively across distributed teams in a global environment.Building and managing fully automated build/test/deployment environments.An innate desire to deliver and a strong sense of accountability for your work.Willingness to learn new languages and methodologies. RequirementsWe are looking for a passionate developer with a strong sense of ownership, passionate and writes code, as you love to. Your hunger to create delightful customer experiences and the desire to be a part of a team that delivers impactful results every day. We are looking for experienced engineers in software development or a serious open source track record with some specifics:A commitment to writing understandable, maintainable, and reusable software.Experience in software development or a serious open source track record.Hands-on experience in designing, developing, testing and deploying applications, large scale applications, in any language or stack.Hands-on experience working on one or more front-end technologies - Web, Android or iOS - and understand their nuances.Deep knowledge of Linux as a production environment.Proficiency in OOP, including design patterns. Experience with functional programming is a plus.Data modelling experience in both Relational and NoSQL databases.Ability to understand and implement Continuous Integration and Continuous Delivery.Well-versed with Lean methodologies, TDD and Test Engineering and Automation.Ability to design and implement low latency RESTful services.Experience troubleshooting server performance ­memory issues, GC tuning, resource leaks etc.Excellent understanding of interactive application development paradigm, memory management, performance/resource optimisations, database interactions, network programming, concurrency and multithreading, fault tolerance, monitoring, security and operability of systems.Continuously refactor applications and architectures to maintain high quality levels.Ability to plan, prioritise, estimate and execute releases with a high degree of consistency.Ability to scope, review and refine user stories for technical completeness and to alleviate dependency risks.Passion for learning new things, solving challenging problems.We primarily use Clojure, Golang, gRPC, Ruby, Kotlin, Swift and Java. Familiarity with two or more is a plus.Prior experience being a founder is a huge plus.
Skills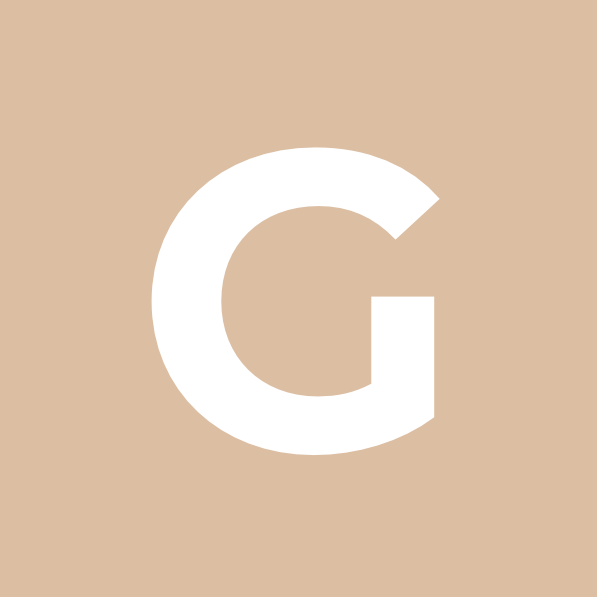 Roles & ResponsibilitiesJob Responsibilities:Responsible for network/hardware planning management,basic operation and maintenance, database operation and maintenance, application operation and maintenance configuration and management;Establish and improve standardized operation and maintenance systems, processes, management strategies and security strategies to ensure the quality of operation and maintenance;Responsible for the deployment and daily maintenance management of the company's business systems to ensure the normal operation and emergency response of the business system;Provide in-depth Read more
understanding of the operation and maintenance architecture, good at architecture design, performance optimization, platform security; Responsible for the improvement of the operation and maintenance team skills, to ensure the professional level of the operation and maintenance team.RequirementsJob Requirements:Familar with auotmation deployment, proficient in the monioring and software of mainstream monitoring on the market,SVN/Git version control system and proficient in configuration;Skilled in managing mainstream UNIX and Linux systems, with experience in operation and maintenace of large websites or web application platforms;Understand common knowledge about the network, familiar with firewall, VPN, DHCP, DNS and other network technologies, familar with high avaliability/load balancing technology;High sense of responsibility, strong ability to analyze and eliminate faults, good at learning at work, able to withstand work stress;Understand the penetration test, have experience in safe operation and maintenance, and have good experience in AZURE, AWS, Alibaba Cloud platforms;Candidate must possess at least Bachelor's Degree/Post Graduate Diploma/Professional Degree in Engineering (Computer/Telecommunication), Engineering (Electrical/Electronic), Computer Science/Information Technology or equivalent.Required language(s): English, Chinese (in order to liaise with the English & Chinese speaking associates)At least 4 Year(s) of working experience in the related field is required for this position.Required Skill(s): MySQL, postgresql, nosql, redis, zebbix, elasticsearchRPCPreferably Senior Executive specialized in IT/Computer - Network/System/Database Admin or equivalent.Benefits:Medical insurance (TCM, hospital and panel clinics)Friendly working environment (flexible working hour, birthday celebration etc.)Attractive incentive for long service staff
Skills
Roles & ResponsibilitiesBuild applications with modern cloud-native architecture design.Build web-based Java/AWS applications that processes huge data volumes and real-time streaming.Perform deployments and configuring engines for best performance (Should have exposure to performance testing and fine-tuning applications)Translating customer requirements and formulating detailed specifications from which programs are written.Work with Development lead to move complex requirement into development pipeline.Applies TDD/BDD concepts in developments to achieve test automation.Actively contribute in all Read more
phases of the SDLC to ensure that architecture is implemented in accordance to the approved design, framework and technology stack.Involve in sprint planning and performs code reviews as required.Collaborate with other team members and stakeholders.RequirementsExperience with Agile methodology and design principles.The ability to work with loosely defined requirements and exercise your analytical skills to clarify questions, share your approach and build/test elegant solutions in weekly sprint/release cycles.Development experience in Java/Scala and takes pride in producing clean, maintainable code.Show passion in designing, and developing a distributed application, good exposure in Microservices.At least 4 to 6 years of experience in one or more areas of big data and machine learning preferred.Development experience Apache Spark, Apache Hadoop, Apache Airflow will be an advantage.Minimum 3 years of working experience in Solaris/Linux.Experience in UI Development using AngularJS4, ReactJS, ReactNative.In-depth knowledge in Spring Boot, Spring, Hibernate framework.Working experience on any messaging systems like Active MQ, Websphere MQ and Kafka.Experience with containerization and cloud platforms (OpenShift, Kubernetes, Docker).Proficient in tools such as Git, Bitbucket, Jenkins, Artifactory, Nexus.Establish Continuous integration and Code Deployment, able to write Cloud Deployment Scripts.Experience with wide variety of databases like SQL [MariaDB], NoSQL[MongoDB], Oracle, MS-SQL.Strong understanding of Distributed systems.Knowledge on API Management and API Gateway concepts.Ability to work in a fast-paced environment both as an individual and team contributor.
Skills Roles & ResponsibilitiesConnectedLife is looking for a committed and energetic individual to join us as Software Engineer(Full Stack Developer) as part of its product development and research and development process for its Smart Living and Healthcare solutions.The Software Engineer will work with members of the development team in Singapore and set the design and technical direction of the project. In addition, he/she will work closely with the ConnectedLife Read more
team across Singapore, Kochi and Munich to develop consensus and alignment around all projects, track its implementation and work to collaborate with other partners to deliver solutions in a timely manner.The ideal candidate would be someone who thrives in a highly collaborative, small team environment and is able to work independently. You must be proactive, good with details and feel passionate enough to want to make a difference with your work.RequirementsROLES AND RESPONSIBILITIESResponsible for all aspects of software development and support for API Services from Pre-project initiation, to functional specifications to production implementation and post implementation support; using established methods and technologies with off-the-shelf or custom solutions delivered using a combination of internal staff, contractors and vendors.Manage business stakeholders expectation and establish best or alternative solutions that are feasible within the technology and timeline constraintsReview solution design and effort estimates from the team and prioritise projects and change requests assigned to the team Drive consistency in solution design and delivery across applications and development teamsManage delivery of initiatives - projects and change request. Responsible for planning, manage vendor and in-house development, solutioning, implementing and maintaining software applications systems.Drive adoption of methods (E.g. Agile) and industry practices to improve quality and productivity outcomesSelect, train, develop and manage technical team members in a conducive team environmentLead multi-vendor teams to successfully deliver solutions, manage multi-vendor teams to work amicably to support product development.Establishing work plans for projects, assign project personnel, duties, responsibilities, scope of authority and management of development timelines and requirements for system launch.Confer with project personnel to provide technical advice and to resolve problems and recommend personnel for program / project implementation.Recognise and solve potential problems and evaluate project/program effectiveness.Conduct research and write reports/articles and explore new ways of using emerging technology concepts and supporting information to product stakeholders.Evaluate appropriate use cases for cutting edge IoT Technology to be implemented across all ConnectedLife solutionsStrong problem-solving skills; adaptable, proactive and willing to take ownership.KEY QUALIFICATIONSSkilled software developer, operations and engineering practitioner and proven experience in IT business analysis, application solutioning design and testingParticipated in full software development life cycles (SDLC)Good understanding of user experience design, general web functions and standards, web application development including security principles, session management and best development practices and usability testing for mobile and internet websites and servicesPast development experience and familiarity with content management systems and prior experience with Agile methodologiesStrong interest in software design, cloud architecture and user experience, and a passion for new web and IoT technologiesAbility to translate technical jargon into meaningful concepts across functional groupsProficient in gathering and understanding customer business & technical requirements, comfortable working with cross-functional teams, including user experience and interaction design lead, visual design, user experience research, project managers, and software developers to realize the best in class software/service architecture and experience.Good problem-solving skills and a desire to overcome technical challenges and seek the most effective solutionDemonstrated ability to work independently and make decisions with minimal supervisionGood interpersonal, communication, decision-making skills and a responsible attitudeTECHNICAL REQUIREMENTS (Full Stack Developer)Excellent development skills in building large scale web, mobile applications and APIs.Familiar with Web-based technologies such as HTML5, CSS3, Javascript frameworks, Python, Java and MEAN stackExperience of Mobile development (Android or iOS or both)Strong knowledge of JavaScript libraries such as jQuery & D3.js, frameworks like Express.js & AngularJS and common databases such as NoSQL, MS SQL, MySQL etc.Familiar with JavaScript frameworks like AngularJS, React, ReactNativeStrength in creating and calling RESTful APIs and familiarity with Parse Cloud functionsExperience in DevOps and familiar with MS Azure and/or Amazon AWSExperience working with web services and APIs like Twitter, Facebook Graph, Instagram, Google Maps, Google Analytics and SEO and content management systems such as WordPressStrong experience with security and data protection and understanding of OWASP security principlesAbility to write clean and well-structured code
Skills

Roles & ResponsibilitiesThe Technology Group (TG) is a key enabler to keep our business moving forward and is constantly exploiting state-of-the-art information technologies to enhance GIC's ability to be the leading global long-term investment firm. We aim to provide users with empowering and transformational capabilities, and to create an inclusive, innovative and integrated work environment.We are looking for a suitable candidate to join our technology group as a Read more
research engineer, responsible in quantitative research to generate alpha. You will be embedded directly to the investment strategic and portfolio groups, ranging from fixed income, credit, commodities, FX strategies and long term investments.ResponsibilitiesEmbedded within an investment unit, you are to make use of data, science, technology and quantitative skillsets to value add directly to our fundamental investment team by providing material relevant insights supporting investment decisions or support the quantitative portfolio managers in their researchesThe role spans from data ingestions and cleansing of various types of structured and unstructured data for research purposes to modelling, back testing, evaluation of model performances and "productionalize" models.RequirementsRequirementsPossesses Mathematical or Computing Background, with strong understanding and application experiences using statistics, Machine Learning and optimization techniquesPossesses financial domain knowledge in either Equities, Fixed Income, FX, Commodities, Structured products & derivativesProficiency in the following programming languages - R, Python, SQLCandidates with knowledge or experiences in the following areas will have an edge:Prior experience handling data from various financial data providersGood understanding and practical experiences in distributed processing (e.g. Apache SPARK), grid or gpu computingNOSQL: Document databases (MongoDB), Graph Database (Neo4J) and columnar database (e.g HBASE)Data visualizations (D3.js) and business visualization tools like TableauTo thrive in this role, candidates should have the following qualities:Ability to work in a dynamic environment and to deliver results extremely quicklyAbility to solve problems and to articulate ideas well to stakeholders and managementAn excellent team player with a collaborative mindsetIf you are interested in this role, please apply to the following link: https://career10.successfactors.com/sfcareer/jobreqcareer?jobId=5883&company=gicprivate&username=
Skills