Sign in or register for a JobTech account.
Jobs that require

objective c

skill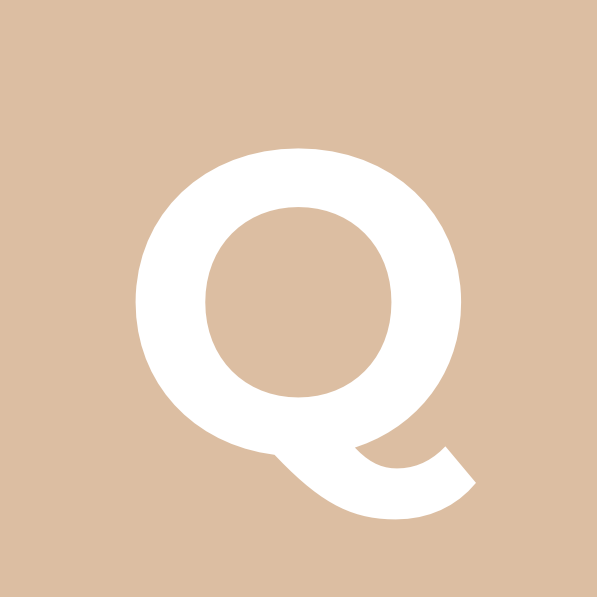 Company offers career growth and developmentAccess to new and innovative technologieshe Successful ApplicantThe successful candidate would possess:3-7 Years of experience in mobile application development in iOS/AndroidCandidate with more years of experience will be considered for Senior/Team Lead postCandidate with internship or lesser experience in mobile development may apply too!Experience in developing using Objective-C/SwiftExperience in push notifications, appcelerator and other mobile features/pluginsPossess Diploma/Bachelor Degree in Computer Science/Information Technology Passion Read more
in researching and developing new/emerging technologiesTo Apply:Please send your updated resume to (email)R1441433
Skills Roles & ResponsibilitiesThe Mobile Services and IOT R&D Mobile team is responsible for developing secure mobile SDKs and apps for ID Verification solution which involves mobile & backend that is used by worldwide customer.Participate in the development of SDK for mobile application which utilizing agile development methodologiesContribute to the improvement of existing technology platform/baseline and product evolution through prototyping and development.Responsible for the implementation and the quality of Read more
the software product, ensuring that it adheres to the security guidelines and best engineering practicesRequirementsBachelor's degree in Computer Science, Computer Engineering, related technical field or equivalent practical experience.Experience Level: Ideally 3 to 5 years of work experience in mobile software development. Candidate with lesser experience but have strong hand-on experience in mobile application development will also be consideredProficiency in mobile application development for iOS (Objective C) on relevant core platform technologiesPossess excellent programming skills and experience with native development (C/C++) is an advantage.Knowledge on PKI, cryptographic and mobile app security.Strong knowledge on unit testing and test automationStrong experience with API design(client-server projects) and mobile SDK developmentExperience with mobile device hardware API (e.g. NFC, BLE, Biometric, Camera, Sensor, Secure Element, etc)Experience with continuous integration and build automation (GIT/Mercurial/Jenkins)Able to demonstrate one or many of the following: open source project, coding competitions / hackathon, app publication or technical white paper.Interested candidates, who wish to apply for the above position; please send in your resume to [Click Here to Email Your Resume] and attention to RNSOnly shortlisted applicants will be notified by our consultants.Capita Pte Ltd | EA license no.: 08C2893 Sia Shin Yong | REG No : R1547214
Skills Roles & ResponsibilitiesSenior Frontend Developer (iOS) – Renewable Contract – SingaporeGlobal brand name in automotive sectorExperienced in building iOS applications using Objective-C.Familiar with frontend framework like X-code, XCUI TestResearch on UI Design and development techniques RequirementsThe ideal fit will assist to develop and maintain frontend and integration components for online commerce and retail POS solutions. To design and build web applications Objective-C, X-code and XCUI Test. Further enhance Read more
UX by working closely with UX designers collecting requirements and to review design. On the daily basis, you will be working closely with Product Owners, Scrum Masters, regional teams and key stakeholders. This will help in adopting solutions within the organization's IT landscape for specific markets, aligning context. Consult and further advice on best practice approach for solutions and the utilization of tools. To build and deliver products that for fit for internal and external stakeholders. Solely responsible for solution design and solution building. Foster strong collaboration with Solutions Architect and Agile Coach for robust solution design and fitting of regional systems landscape. Build solutions and ensure all necessary requirements are in place, fully operational and functional.*This contract ends by 31 Dec 2019. It is renewable by January 2020.
Skills

We offer a wonderful opportunity for a proactive and skilled iOS mobile developer intern to get to work with exciting mobile application projects and experiment with latest technologies such as augmented reality and artificial intelligence.In our company you get to work and use your developer skills in several areas across the end-to-end development process. If you love challenges and to learn new skills and technologies, this position is Read more
the right for you!ResponsibilitiesWork closely with a small team and participate building high-quality mobile applications for iOS (later also for Android)Work with REST APIs to connect 3rd party services to the applicationsEnsure excellent code qualityAssist and support the team with testing, troubleshooting and optimizing the apps to make sure they run smoothly on mobile platformRequirementsStudying/studied computer science, engineering, mathematics or another relevant subject (preferably Batchelor's or similar degree already completed)Experience in full project life cycle software developmentExperience in native iOS development and programming languages (Swift, Objective-C & JavaScript)Experience in RESTful APIs and JSON data formatFamiliar with iOS SDK, Frameworks and best practices for iOS developmentGenuine interest in emerging technologies such as augmented reality and artificial intelligenceStrong problem solving and debugging skillsGood communication skills in EnglishAbility to work in a small team and independentlyEntrepreneurial and experimental mindsetPositive can-do attitude and teamwork spiritInnate curiosity and passion to learn and develop your skills continuouslyFast learnerSingaporean/studying in Singapore (We are not able to sponsor any work visa for this internship)Preferred qualificationsFamiliar with back-end server and database languages and technologies (preferably Node.js and MongoDB)Familiar with data structures and algorithmsExperience in using Git version controlExperience in working with AWS or other cloud-based infrastructureKnowledge of best practices in UI/UX designKnowledge of agile principles and practicesKnowledge of unit testing and test automationWhat we offerWe offer a fast-paced and fun start-up working environment where you'll get to wear several hats, build your skills in multiple areas (if you wish), and be deeply involved in developing the company. You get:Friendly, passionate and enthusiastic colleaguesGood work-life balanceFlat hierarchy, trustful and open work culture fostering creativityCentral office location in the heart of Singapore, next to Clarke Quay MRT station
Skills Roles & Responsibilities1. Responsible for LoopsLive live product architecture design, optimization, development, etc,2. Responsible for existing module reconstruction.Requirements1. 1-3 years of IOS application development, with solid c/c++, objective c and Xcode/XIB, and programming base for storyboard,2. Skilled in UI SDK, memory management mechanism, network, database, XML/JSON parsing and other development skills,3. Familiar with the iPhone SDK development environment and the underlying call, familiar with the iOS operating system Read more
and xcode development environment,4. Familiar with wireless internet application development, have a deeper understanding of Socket communication, TCP/IP and HTTP,5. Have the spirit of study, work conscientiously and responsible, deal with problems proactive, expressive ability, strong communication skills, have a good sense of teamwork, have certain resistance to pressure,6. Cross-end development experience such as Weex or ReactNative is preferred.
Skills

We offer a wonderful opportunity for a proactive and skilled iOS mobile developer intern to get to work with exciting mobile application projects and experiment with latest technologies such as augmented reality and artificial intelligence.In our company you get to work and use your developer skills in several areas across the end-to-end development process. If you love challenges and to learn new skills and technologies, this position is Read more
the right for you!ResponsibilitiesWork closely with a small team and participate building high-quality mobile applications for iOS (later also for Android)Work with REST APIs to connect 3rd party services to the applicationsEnsure excellent code qualityAssist and support the team with testing, troubleshooting and optimizing the apps to make sure they run smoothly on mobile platformRequirementsStudying/studied computer science, engineering, mathematics or another relevant subject (preferably Batchelor's or similar degree already completed)Experience in full project life cycle software developmentExperience in native iOS development and programming languages (Swift, Objective-C & JavaScript)Experience in RESTful APIs and JSON data formatFamiliar with iOS SDK, Frameworks and best practices for iOS developmentGenuine interest in emerging technologies such as augmented reality and artificial intelligenceStrong problem solving and debugging skillsGood communication skills in EnglishAbility to work in a small team and independentlyEntrepreneurial and experimental mindsetPositive can-do attitude and teamwork spiritInnate curiosity and passion to learn and develop your skills continuouslyFast learnerSingaporean/studying in Singapore (We are not able to sponsor any work visa for this internship)Preferred qualificationsFamiliar with back-end server and database languages and technologies (preferably Node.js and MongoDB)Familiar with data structures and algorithmsExperience in using Git version controlExperience in working with AWS or other cloud-based infrastructureKnowledge of best practices in UI/UX designKnowledge of agile principles and practicesKnowledge of unit testing and test automationWhat we offerWe offer a fast-paced and fun start-up working environment where you'll get to wear several hats, build your skills in multiple areas (if you wish), and be deeply involved in developing the company.You get:Friendly, passionate and enthusiastic colleaguesGood work-life balanceFlat hierarchy, trustful and open work culture fostering creativityCentral office location in the heart of Singapore, next to Clarke Quay MRT stationIf you're interested in becoming a part of our growing team, please apply by submitting your CV with a short summary, portfolio link showing your previous work (e.g. to App Store, Stack Overflow or Github), and your availability. Kindly note that only shortlisted candidates will be notified.
Skills

We offer a wonderful opportunity for a proactive and skilled iOS mobile developer intern to get to work with exciting mobile application projects and experiment with latest technologies such as augmented reality and artificial intelligence.In our company you get to work and use your developer skills in several areas across the end-to-end development process. If you love challenges and to learn new skills and technologies, this position is Read more
the right for you!ResponsibilitiesWork closely with a small team and participate building high-quality mobile applications for iOS (later also for Android)Work with REST APIs to connect 3rd party services to the applicationsEnsure excellent code qualityAssist and support the team with testing, troubleshooting and optimizing the apps to make sure they run smoothly on mobile platformRequirementsStudying/studied computer science, engineering, mathematics or another relevant subject (preferably Batchelor's or similar degree already completed)Experience in full project life cycle software developmentExperience in native iOS development and programming languages (Swift, Objective-C & JavaScript)Experience in RESTful APIs and JSON data formatFamiliar with iOS SDK, Frameworks and best practices for iOS developmentGenuine interest in emerging technologies such as augmented reality and artificial intelligenceStrong problem solving and debugging skillsGood communication skills in EnglishAbility to work in a small team and independentlyEntrepreneurial and experimental mindsetPositive can-do attitude and teamwork spiritInnate curiosity and passion to learn and develop your skills continuouslyFast learnerSingaporean/studying in Singapore (We are not able to sponsor any work visa for this internship)Preferred qualificationsFamiliar with back-end server and database languages and technologies (preferably Node.js and MongoDB)Familiar with data structures and algorithmsExperience in using Git version controlExperience in working with AWS or other cloud-based infrastructureKnowledge of best practices in UI/UX designKnowledge of agile principles and practicesKnowledge of unit testing and test automationWhat we offerWe offer a fast-paced and fun start-up working environment where you'll get to wear several hats, build your skills in multiple areas (if you wish), and be deeply involved in developing the company. You get:Friendly, passionate and enthusiastic colleaguesGood work-life balanceFlat hierarchy, trustful and open work culture fostering creativityCentral office location in the heart of Singapore, next to Clarke Quay MRT station
Skills Roles & ResponsibilitiesDo you believe your designs and code could change the world?If YES, read on!Mavericks Consulting is a powerhouse of skilled IT professionals who love their craft. We solve complex business problems by applying agile software development practices and produce simple working solutions.Mavericks collaborates closely with clients to achieve their business goals.We provide consultancy advice, develop prototypes to experiment and validate ideas quickly.We develop robust and reliable Read more
operational systems within weeks, not months. We love to write code and we build systems that put smiles on faces of our delighted users.We believe in sharing our knowledge, upskilling and growing with the developer community. We organise tech related workshops and bootcamps to learn from each other. We share and have fun together in our continuous learning journey.We are looking for like-minded Mavericks to join us and multiply the fun and awesomeness at our workplace. To give a brief idea of what we expect from a potential Maverick :Your Role and ResponsibilitiesHave a genuine desire to help change the worldBe up-to-date with emerging trends in mobile technologyHave opinions on tech stack and help clients make meaningful business decisionsDesign, envision and build applications for iOS/ Android platformsEnsure the performance, quality, and responsiveness of applicationsContribute to the company dynamics through your unique perspectiveChampion Agile development practicesWrite quality codeCreate and maintain a dynamic and collaborative environmentPair program with amazing peopleRequirementsThe Qualifications You NeedProfessional ExperienceWorking in high performance cross-functional Agile software engineering teamsKnowing and having practiced basic Agile practices such as Kanban/Scrum/Lean/XP etc, Test Driven Development (TDD), Continuous Integration/ Continuous Delivery (CI/CD)Worked in cross functional rolesTechnical ExperiencePublishing mobile apps to Google Play Store or iOS App Store.Experience with distributing apps to stakeholders, beta users using tools like Hockeyapp or TestFlight.Writing unit tests for the mobile application code.Knowledge of automated functional tests or UI testsSetting up or working knowledge of CI pipeline for the mobile applicationCode versioning tools such as GitObject-oriented programming (OOP) and object modeling.iOS/ Android SDK and ecosystem of tools and frameworks around it.iOS/ Android UI design principles, patterns and best practicesAPIs to connect applications to back-end servicesOpen-source iOS/ Android ecosystem and available librariesApplication benchmarking and optimisationProgramming languages like Java, Kotlin, Objective-C, Swift, JavascriptKnowledge/experience of cross-platform frameworks like React Native
Skills
GIS Mobile Applications DeveloperJob Scope:•Responsible for designing and developing GIS mobile applications•Establish good working relationship with users and application stakeholders to verify and validate requirements•Able to work well with other developers and contractors to collaborate on the application development so as to achieve the department's work objectivesRequirements:•Degree or Diploma in GeoSpatial, Computer Science, Computer Engineering or relevant technical fields•At least 3 years of working experience in mobile application Read more
development. Familiarity with Agile and UX development environment will be an added advantage•Strong knowledge and experience on designing modular, object-oriented applications using Java or Objective-C and/or Swift.•Hands-on experience with JavaScript, HTML5, CSS, NodeJS and AngularJS will be an added advantage.•Strong interest in experimenting with new technologies and be able to work independently.
Skills
Roles & ResponsibilitiesGIS Mobile Applications DeveloperJob Scope: •Responsible for designing and developing GIS mobile applications •Establish good working relationship with users and application stakeholders to verify and validate requirements •Able to work well with other developers and contractors to collaborate on the application development so as to achieve the department's work objectives Requirements: •Degree or Diploma in GeoSpatial, Computer Science, Computer Engineering or relevant technical fields •At least Read more
3 years of working experience in mobile application development. Familiarity with Agile and UX development environment will be an added advantage •Strong knowledge and experience on designing modular, object-oriented applications using Java or Objective-C and/or Swift. •Hands-on experience with JavaScript, HTML5, CSS, NodeJS and AngularJS will be an added advantage. •Strong interest in experimenting with new technologies and be able to work independently.
Skills