Sign in or register for a JobTech account.
Jobs that require

observe high level of hygiene

skill
Responsibilities:
To perform reception, registration, administration of patients' visits, appointment scheduling, collection of payments in a fast paced, dynamic environment
To demonstrate care, empathy and professionalism in frontline services to patients
Dispensing medication to patients
Check and receive delivery dental supplies from vendors
To assist the dentists in all forms of dental treatment and look after patient's comfort during treatment
Assisting and directing patients in taking X-Rays
Ensures the cleanliness and sterility of dental instruments & equipment
Preparation of dental materials for the respective treatment
Provide admin support in all aspects of clinic operations and patient care
Ad hoc duties as assigned
Requirements:
Fast learner and good team player
Meticulous and positive attitude to continuous improvement
Possess excellent interpersonal & communication skills
Patient, understanding and able to display professionalism in handling & receiving patients
Experience is preferred but not necessary. On-the-job training will be provided.
Interested candidates may send their CVs to us through our career page http://www.idental.com.sg/careers/ or email it to hr@idental.com.sg.
Skills Get paid to sing!4 work days per week with lots of opportunitiesCareer progressionMeet new people all the time Work shifts at the stores in Jcube and Our Tampines Hub (OTH) and other future storesTo provide customer service to existing customers when they visit our storesAttend to prospective customers and generate salesWork with Supervisor to manage stock levels at the storesEnsure the cleanliness and upkeep of the storesGather customer Read more
feedbacks and thus provide constructive suggestions to improve the product or operations through the Supervisor. Relevant experienceService oriented and able to engage people easilyA bubbly personality and a love for singing would be an added advantage
Skills Job Description * Assist Front Desk operations during your assigned shift to a consistently high standard * Manage Guest arrivals and departures, requests, inquiries, and complains promptly and completely * Ensure that operational challenges and Guest comments/ issues are communicated to the Operations Managers or respective departments * Monitor departure rooms promptly in order to manage the room situation and avoid any guest disputes * Ensure that the Read more
Front Desk is sufficiently stocked with daily essentials (including stationery, copy paper etc.) * Support in receiving and confirming room reservations * Provide assistance to the shift team in cashiering-related matters as required to achieve 100% balance of all floats on the shift and report to Operations Manager for any discrepancy * Undertake additional responsibilities as directed by Management * Assist in hotel events and marketing procedures * Learn and assist in integration of hotel and F&B operations (Restaurant Front-of-House) * Manage staffs and ensure a smooth running of restaurant operations * Plan, execute and communicate all sales promotions and new product information effectively and efficiently. * To perform assigned tasks including taking customers' orders, serving of food and drinks, ensuring guests needs are met * Pro-active in solving customer problems and provide service recovery to customers in various situations. * Adhere to all food hygiene standard and procedure * To work together as a team when on the station * Maintain high cleanliness standards consistently in the team and throughout the store in terms of store appearance, merchandise, and equipment Career ProspectiveExposure to all facets of the business, from sales to customer service to F&B and hotel operations Chance to cultivate own personal growth & earn shares of the company Head responsibilities and manage work plans for the various up-coming projectsRequirementsCandidate must possess at least Higher secondary/Pre-U/A level/College, Diploma/Advanced/Higher/Graduate Diploma, Bachelor's Degree/Post Graduate Diploma/Professional Degree in any field. At least 1 Year(s) of working experience in the related field is required for this position. Required Skill(s): Leadership, Team, Microsoft Office Preferably Junior Executive specialized in Hotel Management/Tourism Services or equivalent.
Skills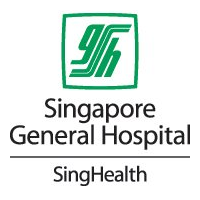 Job DescriptionYou will assist Podiatrist in the delivery of treatments. Your responsibilities include setting up of equipment, ensure cleanliness and sterility of treatment area, transferring of patient and translation, inventory control and administrative duties. Under the instructions of the Podiatrist, you will assist in insoles and footwear modification, perform Diabetic foot screening and educating patients on Diabetic foot care. As Lead Therapy Assistant, you will supervise and organise Read more
the team of Assistants in its delivery of support services to the Podiatry department.Job RequirementsMinimum GCE 'N'level with 4-5 years of working experience as Senior Therapy Assistant or relevant working experience assisting in the Wards / Clinics environment
Skills Roles & ResponsibilitiesThe Cleaner cleans and takes care of assigned areas. He/She may be required to carry out any other reasonable duties within the overall function of the job as directed by the Team Leader and Cleaning Supervisor.The key responsibilities shall be the running of the canteen as follows:-Clearing and cleaning of the dining tables in the canteen; the plates, bowls, cups and food wasteClearing and cleaning of Read more
the dining areas, storage areas and all part of the canteen and its surrounding place (interior and exterior); cleaning of the compound, floor, wall fans, stalls, toilets, staircases, etc,Clearing and cleaning of the waste disposal bins at the end of each business day.Inform public of the non-smoking regulation imposed by the Singapore Government.The other responsibilities shall be:-Assists in maintaining a safe and smooth operation of the canteen,Assists in any other responsibilities as assigned by the Operational Director from time to time.Requirements~ Dust, clean and polish all items within the premises. ~ Empty waste bins. ~ Maintain cleanliness of assigned areas. ~ Polish glass doors. ~ Report anything in need of repair or replacement to team leader or cleaning supervisor. ~ Sweep or vacuum floor or carpets of assigned areas. ~ Wash and maintain the cleanliness of bathrooms and toilets. ~ Wipe table tops, shelves and partitions of assigned areas. ~ Inform customer of no-smoking regulation in our dinning areas.
Skills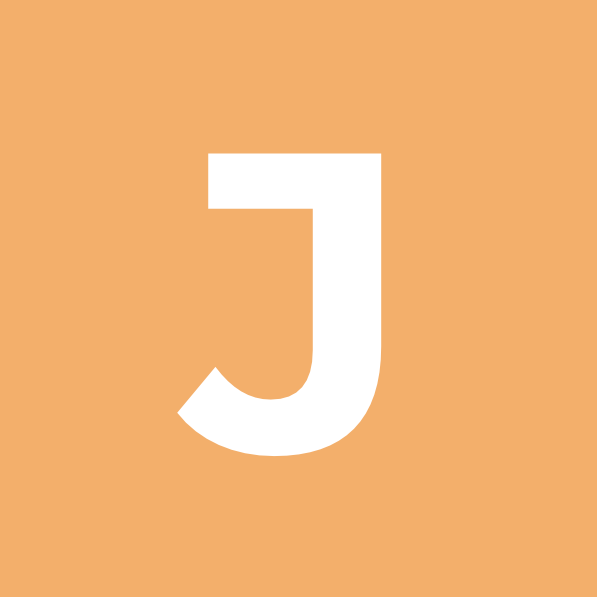 Job Title: Factory Worker / Production OperatorIndustry: Manufacturing - OtherSalary: SGD 1800 - 2000Location: South West, SingaporeAbout Company:Our client is a Japan MNC that manufactures customized noodle and ramen products according to different business needs. Since their incorporation, they have also established factories in Singapore and Thailand. Evidently, they have not ceased to promote Japan???s ramen culture in Asia.Job Description:- To handle daily production processes. Eg. Machine operation Read more
and packing of freshly made noodles.- To maintain daily cleanliness of workplace- To upkeep daily records of production- Due to strict hygiene checks, clock in & out culture is required- Daily briefing with supervisor- Liaise with suppliers and external vendors when required- Successful applicant will be sent for courses to upgradeJob Requirements:- Proficient in MS Word, MS Excel, and MS PPT- Ability to Multi-task- Good team player- Highly motivated individual with initiative at workplace- Candidates with experience in food production environment is an advantageInterested applicants are invited to submit their resume via clicking the apply button.JointHire Singapore Pte Ltd.(EA License No.: 17C8920)Rick Ng (Registration No.: R1879461 )
Skills Roles & Responsibilities The individual must be able to: welcome and engage with guests take food and beverage orders from customers maintain cleanliness of tables and their surrounding areasRequirements If you have a commitment to learn, a great personality and work experience of at least 1 year in a similar capacity in the hospitality industry, we want to hear from you, It is essential that you have excellent Read more
communication skills, be energetic, proactive and self-driven with an eye for details.You must be able to work shifts, on weekends and public holidays. Suitably qualified applicants are invited to email their detailed resume indicating current and expected salaries to [Click Here to Email Your Resume]
Skills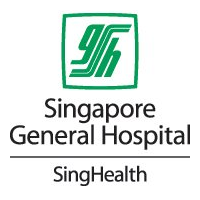 Job DescriptionYou will join a team who is responsible for managing the Hospital's environmental services to ensure the highest level of cleanliness and sanitation, landscape, linen, and waste management at all times. You will also be required to plan and execute quality assurance processes, as well as supervise the environmental services provider to ensure compliance with standards and regulations.Job RequirementsDegree in any disciplineGood communication skillsAble to perform shift Read more
duty, including weekends and public holidays [estimate about 5 afternoon shifts (12.30pm to 9.30pm) per month]
Skills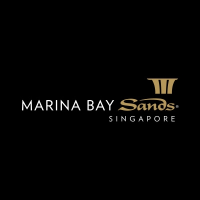 JOB SCOPERow the sampan boat in a safe and efficient manner Ensure that workstation is well-maintained. This includes making sure that equipment and working tools are well-arranged and counter is stocked. Work closely with other team members to review regularly on safety procedures in order to suggest optimal operations for the Sampan. Be conversant with all facets of sampan operations including fire safety and emergency related procedures. Monitor Read more
and maintain the cleanliness of the sampan. Ensure work area is litter-free and presentable at all times. Attend to guest requests. In the event that the request is not directly related to his/her area of capacity, to forward the request on to the right department. Monitor activities in the sampan area and report any suspicious characters, items or/and activities to the Security Department. Adhere to departmental and organizational benchmarking standards. Attend training sessions as and when scheduled. Attend scheduled departmental meetings and daily briefings as required. Perform any other duties and responsibilities as and when assigned by the management.JOB REQUIREMENTSMinimum GCE O Level. Certificate in Hospitality Operations from a recognized institution is preferred. Excellent guest relations and communication skills. Fluent in English, knowledge of additional languages is an advantage. Candidates must have a good command of spoken and written English. Pays attention to details and have strong customer service skills. A team player who is organized and is able to work independently. Can motivate fellow team members to achieve shift targets. Well-groomed and professional disposition. Good physical health
Skills PermanentSalary up to $3100 + AWS + VB 5 days work week (shift work) Sentosa / Loyang Job ResponsibilitiesMaintain complete knowledge and understanding of Hotel's and Residence layout appointments, amenities and locations, all service hours of operations Scheduled daily group activities, names and locations of meeting/banquet rooms Recognise local events, local cultural heritage, attractions, holiday schedules, dining and entertainment venue and all certified vendors information: activities, prices, schedules, Read more
cancellation policies, etc Accommodate and expedite all requests in congenial manner. Collect guest preferences for all guests that have not already been collected by reservation and from the pre calls from the Library and communicate with VIP and Repeat Guest arrivals to designated personnel for escort and delivery of amenities. Ensure that all pertinent information is documented in the Concierge Assistant. Handle guest complaints by following the procedures and ensuring guest satisfaction Performs concierge services such as arranging transportation, airline reservations and changes, golf, tennis, luggage repair, art sales or any special guest request. Promote packages, promotions, and up-sell whenever possible Comply with quality assurance expectations and standards. Stand, sit and walk for an extended period of time or for an entire work shift. To work closely with Pastry and Executive Chef for any special amenities, Breakfast and Hi-tea presentation Maintain and ensure sufficient stock of required items in good working order to provide guest with choice Legibly document maintenance needs on work orders and submit to Engineering Attending to visitor and issue security clearance and pass to the visitors Upkeep cleanliness of reception area and meeting rooms Monitor trucks readiness and liaise with customers to issue shipping instruction to factories and forwarders Work closely with customers, factories and freight forwarders to ensure timely shipment and delivery. Responsible for mail sorting, distribution, and courier services Other ad-hoc duties as advised by supervisor Period Permanent Salary Up to $3100 + AWS + VB Working hours 5 days work week / Shift workLocation Sentosa (Shuttle service provided from Harbourfront MRT station) / Loyang Job RequirementsMinimum of 2 years' experience in any relevant field Minimum of ITE NITEC / Diploma in any relevant field of studies Computer Literacy (MS-Office tools) Possess a good command of the English language and the ability to clearly and pleasantly communicate with guests, both in person and by telephone Fluency in second language preferably Understands VIP requirement Knowledge of the locality, its attractions, services, suppliers and vendors. Knowledge and familiar with shipping term, shipping documentation, L/C preparation and negotiation, application of Certificate Of Origin and Marine Insurance. Must be friendly, courteous, served-oriented, and flexible and enjoy working with people. Excellent organizational and interpersonal skills. Must be meticulous and able to work well under pressure Ability to be flexible as the job changes and be able to work flexible hours, including weekends, holidays and evenings Must have a professional image and personality exuding confidence and leadership skills. Interested applicants, kindly email your detailed resume (MS Word format is preferred): [Click Here to Email Your Resume] (Reg No: R1107386) Please ensure that applications sent through email are no bigger than 1Mb. We thank all applicants for your interest but regret to inform that only shortlisted candidates would be notified. Success Human Resource Centre Pte Ltd (EA License Number: 97C4832) 1 Sophia Road, Peace Centre, #06-23/29 Singapore 228149 T: 6337 3183 | F: 6337 0329 | W: www.successhrc.com.sg
Skills