Sign in or register for a JobTech account.
Jobs that require

observe high level of hygiene

skill
Responsibilities:
To perform reception, registration, administration of patients' visits, appointment scheduling, collection of payments in a fast paced, dynamic environment
To demonstrate care, empathy and professionalism in frontline services to patients
Dispensing medication to patients
Check and receive delivery dental supplies from vendors
To assist the dentists in all forms of dental treatment and look after patient's comfort during treatment
Assisting and directing patients in taking X-Rays
Ensures the cleanliness and sterility of dental instruments & equipment
Preparation of dental materials for the respective treatment
Provide admin support in all aspects of clinic operations and patient care
Ad hoc duties as assigned
Requirements:
Fast learner and good team player
Meticulous and positive attitude to continuous improvement
Possess excellent interpersonal & communication skills
Patient, understanding and able to display professionalism in handling & receiving patients
Experience is preferred but not necessary. On-the-job training will be provided.
Interested candidates may send their CVs to us through our career page http://www.idental.com.sg/careers/ or hr@idental.com.sg
Required language(s): English
Preferably Non-Executive specialized in Healthcare - Nurse/Medical Support & Assistant or equivalent.
Skills
$1,300 - $1,600 a monthContract, PermanentOur business is growing and this expansion needs great people to drive it. Everyone that applies at The Bakery Depot Pte Ltd brings something unique to the table. People who think like you do, with an open mind and a positive attitude will see the opportunity to grow with the company.Great minds think alike. We don't hire doer for the company but we Read more
hire thinker who can contribute to the company.Your new roleAssist in preparation of all salad toppings and dressings for shop openingAdhere to all food hygiene standard and proceduresTo work together as a team on duties such as replenishing of stations, clearing of tables, washing of cup and plates, etcMaintain cleanliness and neatness of the outletAble to assist in service when requiredTo perform any other duties as and when required and assigned by immediate supervisors or other representatives of the managementWhat you bringIs a team playerResponsible and positive working attitudeOutgoing, cheerful and self-motivatedEntry level staff are welcome to apply (On-the-job training provided)Preferably 1 year(s) of working experience in the related field (F&B)Preferably entry level specialized in Food/Beverage/Restaurant Service or equivalentJob Types: Full-time, Contract, PermanentSalary: $1,300.00 to $1,600.00 /monthLocation:Singapore (Required)
Skills
$1,600 - $2,300 a monthPermanentBenefits Summary: Work days: Shift 5 Days (Monday - Sunday)*Transport provided*Salary: UP$2200Responsibilities:Preparation of beverages (example: coffee, tea, cocktails)Serving of customersFront of house dutiesTaking orders and attending to customersMaintaining cleanliness and sanitary conditions of workplaceRequirements:Comfortable with handling non halal productsFor quick response, applicants who express interest in this job advertisement, kindly call 6671 7694, Whatsapp / SMS to 8468 4330 in the following format,Position applied:Name:Residential Read more
area:Contact no:Alternatively, you may email your updated resume in MS format to MeganMegan Lim Qing YingRegistration Number: R1879408EA License Number: 06C2859Job Types: Full-time, PermanentSalary: $1,600.00 to $2,300.00 /month
Skills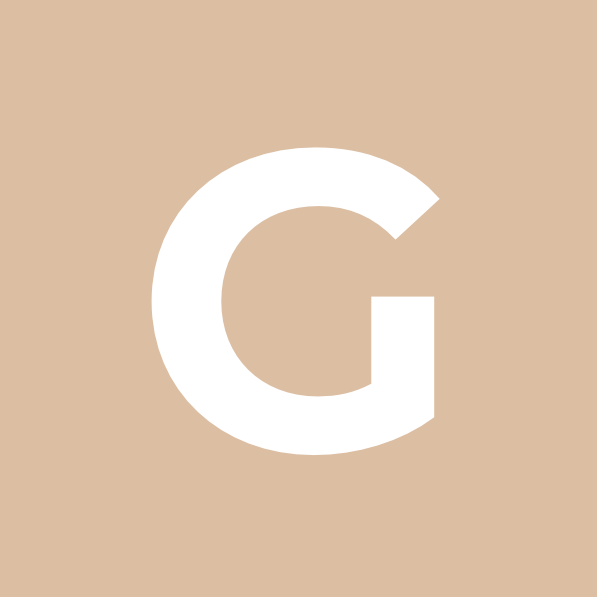 $1,400 - $1,600 a monthContractGongshang Primary School (1 Tampines St 42 Singapore 529176)Contract Period: From 1 Feb 2019 to 30 Jun 2020 (17 months services)Personnel to be deployed at the following hours: Mon, Tue, Thu and Fri: 7.30am to 1.30pm, ½ hr lunch breakWed: 7.30am to 2.30pm, ½ hr lunch breakService not required on Saturdays, Sundays and gazetted public holidaysThe Personnel shall minimally have the following qualifications, skills Read more
and experience: GCE "O" LevelPreferably with prior experience working in a Primary SchoolThe Services required are set out as follows : Provide support to teachers in teaching and learningAssist in the preparation of apparatus, equipment and reagents for laboratory lessonsMaintain general cleanliness of equipment and workplaceSimple administrative and office work as and when requestJob Type: ContractSalary: $1,400.00 to $1,600.00 /monthExperience:Administrative: 1 year (Preferred)
Skills
Assist of front-of-house & back-of-houseTaking orders and delivering of ordersCustomer service and attending to customersCleanliness and housekeeping of areaOther duties as assigned by managementInventory management and daily stock-takingAssisting in front-desk cashiering of trampoline park if requiredRequirements:Previous experience in F&B preferredBarista training with Illy Coffee providedSingaporean onlyJob Type: Full-time
Skills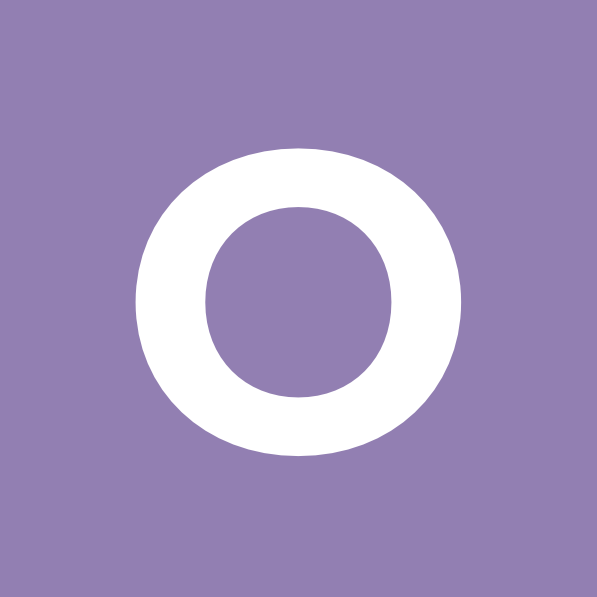 Resident Technical Officer Assist Consultants/client in the supervision and quality assurance of construction works on site Ensure that all installation methods and material used are in accordance with the contract drawings and specifications Liaise with the contractors/sub-contractors in the coordination of site works Highlight discrepancies, feedback site progress and irregularities to Consultants Ensure the contractors maintain work safety, cleanliness and tidiness of the site Diploma in Civil / Read more
Structural Engineering or National Certificate in Construction Supervision (NCSS) Must be registered with IES as a Resident Technical Officer
Skills Roles & ResponsibilitiesManage and oversee the operation, cleanliness and maintenance of the outlets, ensuring it is in accordance with the company's general policy on services by supervising and providing training to the team to achieve customer satisfaction and revenue target.Build and maintain a strong and efficient team.Supervise and oversee the administration of the outlets and the work performance of subordinates.Provide guidance and direction to employees with regards to Read more
all operational and procedural matters.Assign responsibilities to subordinates.Demonstrate thorough knowledge on products, services and equipment.Respond to complaints promptly - taking appropriate courses of action to turn unhappy patrons into return guests.Responsible for the daily operations of the outlets, training of staff.To ensure outlets' cleanliness and maintenance is in keeping with the company's general policy on services.RequirementsMinimum 4-5 years of relevant experienceAble to handle high volume of complains / feedbacks.Ability to communicate clearly and professionally, both verbally and in writing.Ability to change & adapt (high adaptability).Self-starting.
Skills PermanentJOB DESCRIPTIONAchieve individual and outlet's revenue target.Upsell and cross sell products to customers.Encourage customer to try new products and take up membership to create/increase regular loyal customer base for the outlet.Recommend suitable products according to customer's need.Handle customers' feedback or complaints.Maintenance of merchandising, new product launch and store presentation/cleanliness.Ensure outlet has adequate stock level and raise order to restock or highlight stock shrinkage.Handle POS system and cashiering activities.JOB Read more
REQUIREMENTMinimum GCE 'O' or 'N' Level or equivalent.At least 1 year working experience.Dynamic personality, self-motivated and able to work independently.Possess good communication and interpersonal skills.Good learning attitude and positive mind-set.Ability to work under pressure to achieve monthly sales targets.Meticulous, with initiative and high level of integrity.Able to work rotating shifts and weekends.Job Types: Full-time, PermanentExperience:retail sales: 1 year (Preferred)Education:GCE 'O' Level or equivalent (Preferred)Language:Chinese (Required)
Skills Roles & ResponsibilitiesDeliver excellent level of customer service by addressing customers' needs and concerns efficiently and effectively to establish good relationship and achieve customer retention.Handle incoming walk-in customers, phone calls, appointments and messages.Address customer' needs and concerns efficiently and effectively to turn unhappy customers into return guests.Build rapport and establish good relationships with customers to ensure customer retention.Promote and up-sell products, services and packages to maximize sales opportunities Read more
where necessary.Provide constructive feedback on sales, effectiveness of promotions, customers, product and service launches as well as store activities and trends.Deliver product knowledge to customers through effective communication to increase consumer understanding and product sales.Manage and maintain the salon's tidiness and cleanliness.Other administrative ad-hoc duties where necessary.RequirementsA team player and able to work in a fast-paced environment.Proactive, self-motivated and keen to learn.Previous customer care experience preferred.Good communication and interpersonal skills.
Skills Roles & ResponsibilitiesProvide consultation and offer professional advice to clients on necessary procedures.Walk clients through procedures to ensure mutual understanding regarding treatments.Shape, trim and groom clients' brows through tweezing or threading methods.Perform semi-permanent treatments such as brow embroidery, eyeliner embroidery etc.Address client' needs and concerns efficiently and effectively to turn unhappy customers into return guests.Build rapport and establish good relationships with clients to ensure customer retention.Promote and up-sell Read more
products, services and packages where necessary.Manage and maintain the salon's tidiness and cleanliness.RequirementsAt least 1 year of relevant experience working with brow, eyeliner and lipner embroidery techniques is necessary for the role.Must be able to speak, read, write and understand the primary language(s) used in the workplace.Possess the ability to work without direct supervision.Good knowledge and skill of body massage treatments.Possess good communication skills and be able to learn the product and service knowledge necessary to effectively provide wellness solutions to meet the needs of our guest.
Skills