Sign in or register for a JobTech account.
Jobs that require

oracle weblogic

skill
Roles and Responsibilities\:Manage business requests for system enhancements, work closely with users to understand their requirements, provide solutions/options and detailed estimates.Liaise with vendors on the Scope of Work, enhancements progress and implementationsTrack implementation timelines closely & provide updates to users and other stakeholders Requirements\:Technical Knowledge on Java, WebLogic and Oracle Database.Platform Knowledge on Unix, and Web technologies.Domain Knowledge in Corporate or Consumer Internet Banking or Cash Management Read more
will be a plus.Pleasant personality with good communication and interpersonal skills.Proactive and team player.Enjoys problem Solving and challengesAble to support cross border applications – Singapore/MalaysiaLI/TK
Skills
We Offer The role will be part of team of highly skilled web infrastructure specialists supporting Internet Facing Applications (IFA).  The candidate will be involved in the design, packaging, delivery and support of application services for Asia Pac.  Additionally, after-hours on-call support and weekend coverage is required. •  Working with our Infrastructure colleagues and Development customers to deploying Single sign On (SSO) solutions using CA SiteMinder for internet/mobile applications. •  SiteMinder Read more
Policy Server installation & configuration. •  Web server (Apache, Oracle HTTP Server and IIS) agent installations & configuration, •  Policy, Rules, Realms, Response and Auth Schemes setup •  Configure User Directory (LDAP) and Directory Mapping for Authentication and Authorization. •  Develop Custom Central Authentication Page •  Implement Federation using SAML 2.0 •  Configure Encryption and Signing of SAML assertion. •  Develop Custom Assertion Generator Plugin using JAVA. •  Installation and configuration of Servlet Exec AS •  Provide second/third line support in web service management including web servers, application servers (WebLogic) hosted on Java Application Platform. •  Lead and deliver regional projects to customer expectations •  Drive customer adoption of strategic platforms, including the bank's DAP and JAP technology •  Liaise with development teams and SLA clients to provide solutions for the development of web applications, including the architectures used •  Maintain services in line with audit baselines •  Maintenance of high level architectural documentation of applications supported by Application Services •  Adhere to ITIL v3 processes, including change, incident, and problem management •  Effectively identify system problems and restore service within SLAs •  Drive continuous improvement and lead deep dive Problem Management engagements •  Liaise with the network and IT Risk teams on security assessments and also deployment of Internet and extranet-based applications through network firewalls •  Liaise with engineering, development and other infrastructure teams to set the blueprint for web architectures and ensure they are in line with the bank's web strategy •  Identification and rectification of weak points in existing infrastructure. •  Installation and configuration of Apache Web server. •  Configuring Apache web server for Integrating with Oracle WebLogic app server You Offer Bachelors degree in computer science or engineering •  ITIL Foundation certification (v3 preferred) •  Ability to communicate with project teams on all phases of a project. •  Able to work independently on problems, must have problem-solving skills. •  Ability to brings a commercial mindset to the role and demonstrates a strong sense of personal accountability in providing end-to-end delivery. •  Person with a track record in bringing efficiency in day-to-day operations. •  The individual has excellent ability to work collaboratively across cultures in a global environment. •  Expert in SiteMinder, not only administration, but in-depth understanding of Site Minders processing •  Ability to troubleshoot complex SiteMinder issues and full understanding of tuning and available configuration settings •  Working knowledge of HTTP protocol; cookies, headers, response codes, and how to troubleshoot •  Working knowledge of LDAP protocol; searches, responses, and how to troubleshoot •  Excellent Linux and Windows system knowledge •  Working experience with Apache/Oracle Http Server/Nevis Proxy and IIS Webservers and Web Agents •  Expert in application of authentication and authorization solutions to address business and security problems •  Experience with enterprise-level support of business-critical services •  Hands on experience in working with Reverse proxies and Web Application Firewalls (WAF). •  Administrative experience in Adnovum Nevis Proxy is desired. •  At least 5 years of experience implementing SiteMinder •  Administrative experience in Pivotal Cloud Foundry or any other PaaS solutions.
Skills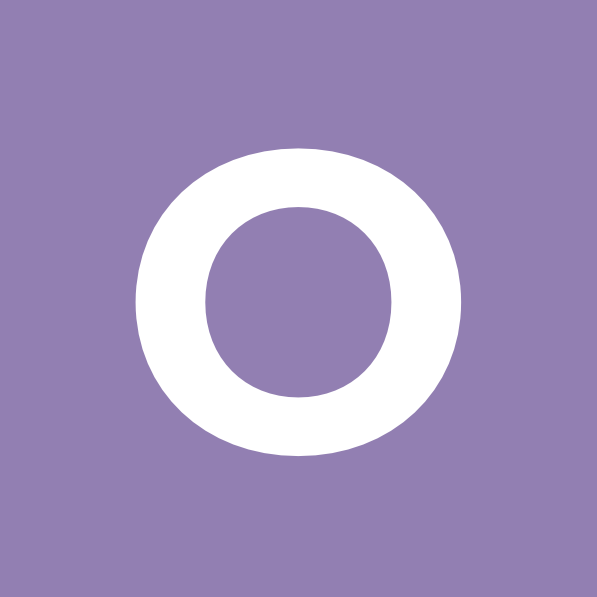 Roles & ResponsibilitiesOptimum Solutions (Company Registration Number: 199700895N), is a full spectrum Software Solutions and Services Company. Software services from Optimum are designed to deliver Enterprise Client-Server/ Multi-tier and Web based solutions across the entire value chain, spanning on-site consulting services to turnkey software projects. We started our operations in March 1997Requirement : L2 support analyst native iOS / Android Analyst RequirementsRole: L2 support analyst native iOS / Read more
Android AnalystKey areas:3-4 years' experience with Distributed Technologies – Unix/Linux, MQ, Weblogic, Java, Oracle, connect-directStrong understand of web application architectures and protocols2+ years' experience supporting native iOS / Android applications in large Production environments
Skills

Roles & ResponsibilitiesPRIMARY RESPONSIBILITIESContribute to the design of overall architecture of the Web application.Maintain quality of applications.Collaborate with the rest of the team to design, develop and launch new features.Maintain code integrity and organization.Experience in the implementation of security and data protection.Design and build scalable REST APIs for micro services.Proficient experience using front-end frameworks.Experience in the building of responsive Websites.Experience in cloud APIs (AWS).Knowledge of code versioning tools.Must Read more
be able to write unit test for both front-end and backend code.Must be able to document code and provide API documentation.RequirementsEDUCATION / TRAININGDegree holder in Computer Engineering / Science, Information Technology or equivalent.EXPERIENCEAt least 3-5 years of application developmentExperience in Java, JavaScript, NodeJS, JQuery, Spring MVC, MS .NET, HTML5, CSS-Experience in build tools-Experience in JBoss, WebLogic, WebSphere, Apache, IIS-Experience in MySQL, MS SQL, Oracle, DB2-Experience in AWS products, such as ECS, ELB, S3, API Gateway-Experience in Container technology-Experience in code versioning tools (GIT)
Skills Roles & ResponsibilitiesDesign and develop new, complex ETL processes using Informatica Powercenter 9.x, complex event processing rules using Informatica Rule Point as well as web services / architecture supporting high transactional volumes.Involve in coding, testing, implementation, debugging, documentation and support.Gather and refine specifications and requirements based on technical needs.Records all specifications that are involved in the development and coding process.Work with other data analysts, business users and IT Read more
professionals to ensure that data requirements are met with the highest degree of integrity and efficiency.Involve in creating proper technical documentation in the work assignments.Ensure accurate software documentation, including detailed technical design, low level design and test scripts.Write automated unit, feature and regression test suites.RequirementsPossess a degree in Information Technology or related fields.At least 3-5 years of development experience in ETL workflow process, Sessions, Data Mappings etc., being familiar with various software development practices (Eg: Agile software development methodologies).Experience working with Informatica Powercenter, Informatica Data Replication (IDR), Middleware platforms, JBoss, Weblogic or Websphere, Web applications, Middleware Technologies (MQ, TIBCO, JMS), and programming languages such as JSON, XML, Java and related technologies. Experience working with MPP Databases, preferably Greenplum.Experience with Airline or travel domain is preferred.Strong Database technical knowledge in the areas of general SQL and PL/SQLShould have quick learning ability and adapt to new technologies.Excellent analytical and problem solving skills and able to handle pressure situations without compromising on quality.
Skills An established organization is seeking candidates for the following position:SOFTWARE ENGINEER Responsibilities:Involve in the software development life cycle including application development, implementation, maintenance and post implementation review Software documentation preparation Part of the integration team to diagnose program defects, performance issues and assist in carrying out follow-ups Improve operation by conducting system analysis, recommend changes in policies and procedures Provide on-going maintenance support and enhancements in existing systems Read more
and platform Provide Disaster Recovery Plan for critical systemsRequirements:Fresh Degree graduates or Diploma holders in IT with minimum 2 years relevant experiences will be considered Strong technical skills in:- HTML, WebLogic, Apache, J-Query, Angular JS (Web Application) - C++, Dot Net, Java, Shell Scripting (Prog Language for application software) - Proficient in Android & iOS development platform (Prog Language for mobile software) - MS SQL database, MySQL (Prog Language for database)Passion in software programming and troubleshooting Experience in Scrum/Agile development methodologies Experience in building and deploying infrastructure with cloud deployment techniques Possess knowledge in database administration Good project management skills, PMP certification is a plus Experience in SAP system is a plusIf you meet the requirements of the above position, please email us a detailed resume stating personal particulars, qualifications, experience, present and expected salaries, contact numbers, together with a recent passport-size photograph and transcript to: [Click Here to Email Your Resume](All applications will be treated in strict confidence. We regret that only shortlisted candidates will be notified)
Skills Roles & ResponsibilitiesFormulating strategies and roadmaps of infrastructure technology based on analysis of current state, target state and latest industry opportunities.Driving infrastructure setup to follow industry standards and embrace opportunities offered by emerging technologies.Leading architecture design in the DevOps team to implement best-in-class SaaS delivery in the most secured, cost optimized and highly operational manner.Proposing enhancements and accelerators by focusing on innovation and continuous improvement initiatives.Becoming an avid Read more
proponent of DevOps best practice for both cloud and on-premise implementations.Requirements5+ years of working with enterprise cloud software projects.3+ years of cloud infrastructure architect experience required, 5+ years preferred.Strong knowledge of public cloud offerings (preferably AWS) on network, security, compute, storage and continuous integration.Excellent experience with infrastructure Configuration Management and Orchestration tools like Terraform, Ansible and Packer.Broad Enterprise systems experience including Relational Databases (Oracle, MSSQL, PostgreSQL, ...), Java Web Servers (Tomcat, Weblogic, Jboss ...), modular systems (OSGI, microservices, ...) preferred.Pro-active and self-starting – possessing vision and drive to strive for innovation and best practices.Hands-on experience leading the architecture design, development and deployment of enterprise software at scale.Demonstrated ability to think strategically about business, product, and technical challenges.Proven experience with agile SDLC methodologies and software continuous integration required.Excellent interpersonal and presentation skills, including group leadership and executive presentations. Ability to articulate complex concepts in simple language using illustrative diagrams and presentations.Prior experience with consulting or pre-sales engagement to drive technology architecture discussions with clients is a plus.Willingness to engage industry and partners to enhance industry knowledge.Bachelor's Degree degree or equivalent; Computer Science background preferred.
Skills /br>AVP/VP, Senior VMware vShpere System Administrator, SIS ResponsibilitiesManaging and Operating UOB's VMware vSphere IT infrastructure (75%)Installation/Configuration/Maintenance Advanced Troubleshooting Performance Tuning Capacity Management Preventive/Proactive Support Incident/Change/Problem ManagementSystem Administration for Windows Server and/or Red Hat Linux (15%)Installation/Configuration/Maintenance of Standard Operating System Installation and Configuration of Standard Runtime/Middleware stack Advanced Troubleshooting Performance Tuning Provide system administration support for development team's app configuration task L2 Incident/Change/Problem ManagementOther IT Infrastructure Related Tasks (10%)Requirements:More Read more
than 3 years' experience Banking IT Infrastructure Operation vSphere 5.x and 6.x to include vCenter Server for Windows, vCenter Server Linux Appliance and VMware ESXiIntensive experience on virtual distributed switch, datastore cluster, VM affinity rules Intensive experience in supporting vSphere in DMZvRealize Operations Manager (vROps) VMware PowerCLI HPE ProLiant Hardware, both blade and rack mount servers Professional understanding of networking related to vSphere Professional understanding of SAN Storage related to vSphere Good understanding of large data center facilities operation (Mid-Level) Windows Server 2008/2012/2016 Administration and/or RHEL 6.x/7.x Administration Knowlege on VMwareVMware Upgrade experience (5.x to 6.x) VMware vRealize Automation VMware NSX VMware vSANHyper Converge Infrastructure Chef Automate or other config management tool development experience IBM Big Fix Hands-On experience on AWS, Azure or Google Cloud Platform JBOSS, IIS, Connect Direct, IBM MQ, WebLogic, WebSphere, Tectia, Veritas Clustering, IBM Spectrum Scale (GPFS) Strong awareness and sensitivity of the priority in maintaining full compliance with IT security and operation standards Highly organized, motivated and able to meet deadlines Customer focus and result oriented Ability to work under pressure with demanding objectives/timelines End of End Service Delivery/Quality Ownership Effective communication Ability to reflect proactively and take feedback positively Strong team player under a diverse workforce cultural backgrounds Able to work off hour and weekend support when require d
Skills
/br>Release and Environment Engineer, Information TechnologyAt Bank of Singapore, we are constantly on the lookout for exceptional individuals to join our team. We promote a culture of openness, teamwork and fairness. Most importantly, we invest in our people through our programmes that develop them on both professional and personal levels. Besides attractive remuneration packages, we offer non-financial benefits and opportunities to develop your potential within OCBC Group's global Read more
network of subsidiaries and offices. If you have passion, drive and the will to succeed, rise to the challenge today! Bank of Singapore opens doors to new opportunities. Start your career with Bank of Singapore as an Release and Environment Engineer in the O&T Digital Channels team! ! Responsibilities: Working as member of the Digital Development team and collaborating with other teams (Testers, Infrastructure, Support) Managing application deployments to non-prod environment: Scheduling deployments to UAT in collaboration with Developers, Testing and Business team Verifying the prerequisites, performing or supporting the deployment and verification Managing application deployments to Prod Environment: Plan and Schedule releases to production Collaborate with Business, Support and Infrastructure team for production release Improve process and documentation to follow security and audit standards. Ensuring availability of applications and data on non-prod environment: Monitoring the health status of the application components through automated tests Troubleshooting issues in collaboration with other teams Set up and manage non-prod environments. Managing infrastructure changes to non-prod environment in collaboration with other teams Troubleshooting (analyzing and supporting the resolution of) infrastructure related issues on UAT and production environment in collaboration with infrastructure, network, and middleware team. Work with penetration testing team and our test engineers to ensure a quality release. Close collaboration with our DevOps Engineer, our Test Manager in the area of: Maintenance and extension of the automated continuous build/integration Automation of deployment processes Automation and application monitoring mechanisms Implementation of log aggregation infrastructure (ELK) Implementation of cloud based environment management and configuration management Qualifications RequirementsStrong knowledge in Release Management Process and Strategies 10+ years of IT experience and at least 5 years of experience in Release and Environment management Experience with UNIX, Linux, MacOS, Windows Experience with Web protocols and infrastructure (HTTP, SSL, TCP/IP, DNS, CDN, reverse proxies, load balancers, firewalls) Experience with J2EE and .NET application build, deployment and basic troubleshooting (maven, Weblogic, Websphere, IIS) Experience with mobile app build, submission to app store and basic troubleshooting (xCode/iOS, Android) Experience in programming or scripting in at least one of: Java, JavaScript, Shell, Python, Perl Good understanding of DevOps practices and tools (Jenkins, Cloud, Docker, ELK) Good understanding of Agile Development practices and tools (Scrum, Jira, Confluence, GIT) Good understanding of relational databases and SQL Team player collaborating and communicating effectively with teammates as well as other teams Taking ownership, get-it-done attitude, ability to help yourself and request for help Ability to deliver quality results despite time pressure Understanding of Quality Assurance and Risk Awareness Understanding of IT processes and policies in banking industry Flexibility regarding working hours Flexibility to work within a rapidly evolving environment
Skills Roles & ResponsibilitiesDetermine and confirm client business expectations and needsUnderstand the client's requirements and design their technical infrastructureDesign Technology and Application architectureConvert system requirements into software architecture and design documentation, and ensuring the completeness of the architecture proposedWork with Project Manager and customers to manage/negotiate resources, scope and scheduleInterface and coordinate tasks with Module Leaders to ensure all modules within the system are progressing as planned, and modules Read more
can be integrated smoothlyMentor for junior technical staffRequirementsExperienced in designing and delivering complex web-based applications using J2EE servers such as WebLogic, WebSphere, JBoss or Tomcat.Experienced in one or more of the following database servers: Oracle, DB2, MSSQL, MySQLKnowledge of open frameworks such as Spring.MVC design, Data modeling, Deployment & Build management, Data migration.Offshore Development experience is a plusAble to travel and work overseas for a period of between 3 to 6 monthsAble to converse in Mandarin (to liaise with Mandarin speaking associates overseas).
Skills