Sign in or register for a JobTech account.
Jobs that require

order confirmation management

skill
MNC - industrial pump products
Well established, profitable and steadfast growth
Handle quotation request, sales confirmation and shipping from factory to customer sites in the region
Generate purchase orders including sales invoice to customers
Handle order on pump spare parts and engineering kits based on parts numbers
Advise delivery date and resolve backlog issues
Build and sustain customers' relationship over phone
Liaise with freight forwarders on custom clearance requirements and documentation
Coordinate on engineering change request
Submit monthly sales forecast and other necessary reports to management for review
Requirement
Diploma in business management, engineering or supply chain management
Minimum 1 year of sales order processing experience for automation / industrial products would be preferred
Willing and able to engage customers over the phone and comfortable in a small size engineering environment
Knowledge (or able to learn) of shipment term, custom clearing procedures and incoterm.
Hands on, good attitude in learning, systematic and a team player
Fresh graduates are welcomed to apply
Successful candidate can expect good bonuses
Skills Job Description Attractive salary & benefitsWork alongside & learn from best in class talentExcellent career development opportunitiesThe EmployerOur client is an m-commerce technology which is a part of a multibillion-dollar group. The company is solving the perennially existing problem of vehicle owners finding trustable service providers to help service and maintain their car and provide road side assistance. The JobThis is a senior role which involves overseeing the Read more
provision of services and ensuring smooth efficient service that meets the expectations and needs of customers and clients.Ensure that the day-to-day operations of a business run smoothly.Ensure project milestones are met.Lead the team to deliver objectives.Ensure safety regulations are adhered met.Manage Customers queries, service Center queries as well as Ambassadors (Drivers).Leadership and Organizational skills.Manage support Service.Budget Management.Logistics Management.The ProfileYou have at least 3 years experience in the Transport & Logistics industry in a Supply Chain/Logistics/Customer Service/Order Fulfillment role.You have good exposure to third party logistics.Ability to effectively communicate with all levels of the Organization.Exceptional communication and interpersonal skillsYou are a Self starter, Passion, Integrity and EnergySkilled in MS OfficeApply for this role using the following link: https://snaphunt.com/jobs/30204341
Skills Roles & ResponsibilitiesResponsible for purchase of assigned raw materials and supporting of daily order fulfilment processCreation of Purchase Order in ERP system from requisitions of raw materials from planning departmentDaily communication with Planners to provide most up to date information on the status of orders and to understand production prioritiesExpedite Order management and shipping documentations from suppliersSupport and coordinate pre-shipment samples for purchased of raw materialResolve routine quality Read more
and regulatory issue with suppliersOther ingredient purchase order management responsibilities as assignedResponsible and support BCP (Business Continuity Process)Team leader responsible for Finance monthly PPV report to ensure integrity of PP1 are adhered strictly to meet Business requirementsResponsible for Purchasing monthly /quarterly OC (Order Confirmation) / PR-PO(Purchase Requisition- Purchase Order conversion) Report to support project LevelUp and Key Accounts in APAC regionRequirementsMin Diploma or any relevant qualificationMin 4 years relevant procurement experience in manufacturing, chemical industry or similar industry preferredGood communication skills (written and verbal) and good English is essentialKnowledge in SAP is preferredInterested applicants please submit your resume to [Click Here to Email Your Resume]
Skills Merchandising Intern For 3-6 MonthsAssist in the daily stocks preparation and shipment reports, etc.Monitor and review stock movement efficiency and display capacity.Assist in preparation of purchasing orders and re-ordering based on stocks level.Assist in store stock ordering and replenishing, stock transfers between stores.Orders tracking and follow up with order confirmation.Support Merchandising manger and merchandiser in preparation and consolidation of any ad hoc reports and projects.Prepare purchase orders and Read more
assist in other ad-hoc duties that may be assigned from time to time.Provide support for any ad-hoc merchandising related operational duties.Job Requirements:Responsible, detailed, good team player and able to work in a fast paced environmentIndependent and able to multi-taskingPassionate about a career in fashion merchandisingPrefer proficient in Microsoft Excel (vlookup, pivot table etc.)
Skills One of the renowned company with wide regional presence is currently expanding their business and looking for talents to join the team! Company provides tailored training and growth opportunity. Incumbent can expect a dynamic working environment with regional exposure. The JobManagement of order fulfillment and delivery. Attending to customers' enquiries, feedbacks, and complaints. Managing high call volumes and emails. Taking ownership to resolve customers' issues, and registering issues Read more
that cannot be solved immediately and referring to the "right" department for resolvement. Adhering to SLA and rules of engagement of answering calls. The TalentGCE O Level or Diploma Min 2 years of working experience in Order management and call-centre.Savvy with Microsoft Suites and ERP. Strong customer service background with strong communication skills. Next StepPrepare your updated resume (please include your current salary package with full breakdown such as base, incentives, annual wage supplement, etc.) and expected package and email to (Hidden Text) / (Hidden Text) Apply here and contact us to follow-upChew Zi Jie AlvinDirect Line: 6697 7901 EA License No: 91C2918Personnel Registration Number: R1547447 To apply online, please click on the link. Alternatively, please send your updated resume to (Hidden Text) stating your current drawn or last drawn, expectation, and notice period.
Skills Job DescriptionRequisition fulfillment for materials, supplies, tools, inventory, etc. Liaising with end-user ensuring that their needs are met in relation to ordering goods and services. Sourcing and managing orders through to successful completion. Ordering inventory, supplies, equipment and services. ERP,MRP, BOM Effective price and cost identification and negotiation in accordance to corporate budget and direction. Generating and Submitting purchase orders (PO) in accordance with the company policies and Read more
procedures. RFI( request for information ),RFQ (request for quotation ) ,RFT ( request for tender) , RFP 9 request for proposal). Order confirmation and delivery. Reconciliation: Shipment, Manifest, Back Orders, Short Orders, Damaged/ Defective items. Vendors and Contacts management and review. Assist Accounts Payables in the resolution of problems associated with invoices Tracking status of orders and Report on monthly turnover.RequirementMinimum 2 yeara experience in Buyer, Purchaser. Minimum Diploma in Mechanical / Manufacturing. Familiar in SAP will be advantage. Prefer 2 – 3 years' experience in manufacturing industry prefer in Precision Engineering/ Oil and Gas Industrial
Skills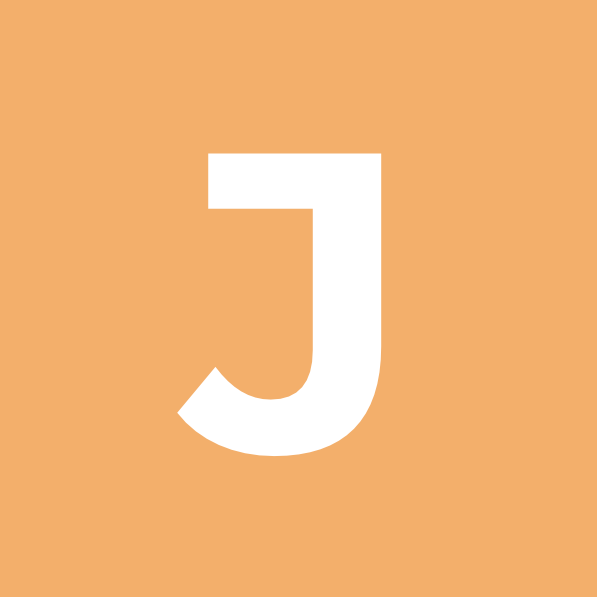 Job Title: CUSTOMER SERVICE OFFICER (J178-0001194)Industry: Manufacturing - OtherJob Category/Function: Customer Service / Customer ServiceSalary: SGD 1800 - 2300Location: North West, SingaporeAbout Company:Our client is a well-established meat & sauce supplier. It was established in the early 1967. The company has offices in Japan, USA, Korean and Singapore. The company develops various meat products for professionals to make customers realize and enjoy the high nutritional value and unique Read more
flavour of variety meat.Job Description:- Answer calls professionally to provide information about products and services, take/ cancel orders, or obtain details of complaints.- Keep records of customer interactions and transactions, recording details of inquiries, complaints, and comments, as well as actions taken. Process orders, forms and applications.- Follow up to ensure that appropriate actions were taken on customers' requests and Sale Executive are properly informed of any request.- Maintains open communication with clients for unpaid invoices and duly inform the Sale Executive and Sale Managers when payment is overdue.- Preparation of sale and sale related reports on a timely basis.- Any ad-hoc work as per prescribed by the superior.Job Requirements:- We welcome responsible candidates whom have a positive attitude and takes initiative- Good communications skills- Able to commence work immediately or within short notice periodInterested applicants are invited to submit their resume via clicking the apply button.JointHire Singapore Pte Ltd.(EA License No.: 17C8920)Rick Ng (Registration No.: R1879461 )
Skills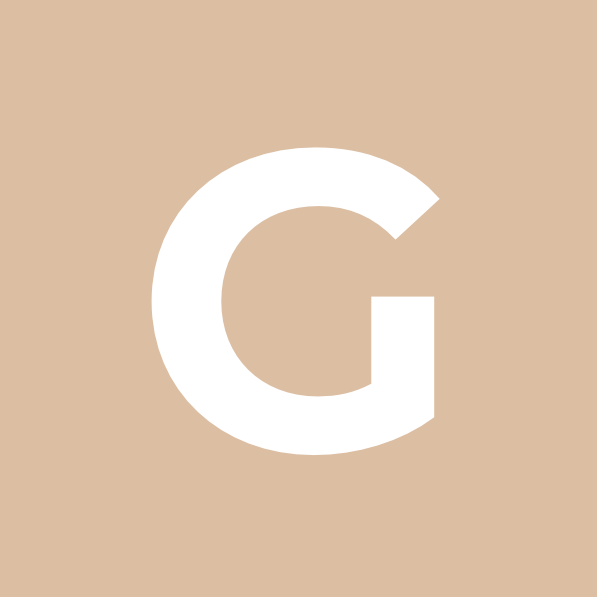 Job Responsibilities:Manage sales enquiries and provide quotations with the aim of closing sales Basic administrative tasks for processing of orders Co-ordinate orders with co-workers and clients to job completion Client management in general (answer queries, follow-up on pending sales, resolve issues, etc) On the job training provided Great learning and growth opportunities Nurturing and friendly environment Near Tai Seng/Ubi MRT Mondays to Fridays (8.30am – 5.30pm), alternate Saturdays Read more
(8.30am – 12.30pm)Job Requirements:Experience in glass/construction industries preferred Technical knowledge required (able to understand technical drawings, familiar with measurement unit conversions, etc) At least 'N'/'O' Level or equivalent Computer literate Competent in English (written and spoken) and Mandarin (spoken) so as to effectively communicate with clients, suppliers, and co-workers Self-motivated, good interpersonal skills, able to prioritise and multi-taskPlease send your resume, certificates and a recent photograph attached to [Click Here to Email Your Resume] Please do not hesitate to contact us at 6286 1386 if you need further clarification.
Skills Public Listed Company Retail/Merchandise Company Salary: Up to $2200 + CommissionWorking Hours: Mon to Fri 9am to 6pm + 1/2 Saturday Permanent Position Working Location: East Job Responsibilities:Attend to sales inquiries and concerns by phone, electronically or in person Calling out on targeted list generated by Telesales Manager to follow up on their needs and maintain a close rapport with them. Providing excellent customer service and generate Read more
inbound sales. Responsible for all order processingKeying in information and remarks of customers into the CRM system. Maintain customer database.Job Requirements:Minimum O Level Prior 1 year of experience in Telemarketing/TelesalesExcellent command in English Communicates well and fluentlyInterested candidates who would like to grab this opportunity, do apply now! Send your detailed resume to [Click Here to Email Your Resume] with the title "Telesales Officer - East" now ! By submitting any application or resume to us, you will be deemed to have agreed & consented to us collecting, using, retaining & disclosing your personal information to prospective employers for their consideration. *We regret that only shortlisted candidates would be notified. Chloe Chew | R1768631 ScienTec Consulting Pte Ltd (ScienTec Personnel) | 11C5781
Skills Attractive salary & benefits Work alongside & learn from best in class talent Excellent career development opportunitiesThe Employer Our client is an m-commerce technology which is a part of a multibillion-dollar group. The company is solving the perennially existing problem of vehicle owners finding trustable service providers to help service and maintain their car and provide road side assistance.The Job This is a senior role which involves overseeing Read more
the provision of services and ensuring smooth efficient service that meets the expectations and needs of customers and clients.Ensure that the day-to-day operations of a business run smoothly. Ensure project milestones are met. Lead the team to deliver objectives. Ensure safety regulations are adhered met. Manage Customers queries, service Center queries as well as Ambassadors (Drivers). Leadership and Organizational skills. Manage support Service. Budget Management. Logistics Management.The ProfileYou have at least 3 years experience in the Transport & Logistics industry in a Supply Chain/Logistics/Customer Service/Order Fulfillment role. You have good exposure to third party logistics. Ability to effectively communicate with all levels of the Organization. Exceptional communication and interpersonal skills You are a Self starter, Passion, Integrity and Energy Skilled in MS OfficeApply for this role using the following link: https://snaphunt.com/jobs/30204341
Skills