Sign in or register for a JobTech account.
Jobs that require

organized

skill

To assist DC Facility Manager to govern the facility operation of Data Centres and remote buildings IT Rooms.
Management of Data Centre and remote building IT space power and space Capacity (including cable containment), Planning and Provisioning
Track, record, report and manage all equipment move-in and move-out of the data centres with proper approval. e.g. assign rack for new equipment move-in, move out from rack
Manage outsourced facility vendors and Data Centre landlord
Provide onsite supervision for all critical facility maintenance.
Respond to incidents following the standard incident response procedure & track till closure
Liaise with DC/Building landlord to ensure optimal operation of electricity, HVAC and monitoring environments within Mission Critical IT facilities in Data Centre and remote buildings.
Familiar with Structured Cabling system and its related components
Assist on cabling request and ensure quality Structured Cabling installation through close supervision of cabling installer
To generate reports to management
To backfill when 24x7 L1 facility engineers require assistance
Desired Skills, Knowledge and Experience
Minimum 5 years Data Centre facilities management and project experience.
Experience working in a high-pressured environment with 24x7 on-call responsibilities
Strong understanding of incident, problem and change management procedures based on ITIL best practices
Must be experienced in the operation, maintenance & repair of infrastructure including but not limited to power distribution, emergency generators, UPS systems, PDU's, chillers, pumps, CRAC units, Building Automation System, along with other components related to Power & HVAC support.
Experienced in managing Data Centre vendors, out-sourcing vendors and project execution.
Familiarity with equipment requirements in Data Centre such as Storage, servers and networking equipment such as routers, switches is a plus.
DCIM knowledge and usage (CA DCIM preferred)
Knowledge of TIA-942 standard and MAS TVRA
Ability to multi-task and proficient in Microsoft Office applications; Excel & PowerPoint
Good communication skills
Organized and detail-oriented
Ability to work in a team
Certification
B.S. in Electrical/Mechanical Engineering or a related field is strongly preferred
Additional experience may be substituted in lieu of a degree
Certified Data Centre Professional or Equivalent
Qualifications in ITIL Foundation level at a minimum
Skills

At least 6-8 years working as a Business Analyst.
Understanding and experience working on either FX Derivatives or different aspects of FX Trade Cycle (e.g. Deal Booking, Limits chalking, Settlement) is a MUST.
Experience in writing user stories/requirement specs/ functional specs.
Experience in Agile delivery will be an advantage.
Experience working on Jira, Confluence will be an advantage.
Gather & validate requirements, facilitate requirements workshops to engage the various stakeholders such as Front Office, Back Office, Downstream application users.
Lead and manage issues during UAT/Sprints, and ensure all requirements have proper traceability.
Leverage the subject matter experts in T&O in delivery of structured and well-thought through solutions.
Become an effective "bridge" between users and technology.
Good team player with strong interpersonal skills.
Respond promptly to issues raised, through good understanding of business, operational and technical considerations, and recommend sound solutions.
Possess strong business & technical subject matter knowledge.
Identify risks and issues early, plan mitigating steps and communicate these to stakeholders in a timely manner
Must be organized, able to work with minimal supervision, flexible to switch and work on different projects and manage them in a timely manner
Education – Bachelors or higher degree preferably in Business or Computer Science
Skills

Level 3 technical support for Microsoft Office 365 service and Blackberry Unified Endpoint Management (UEM) infrastructure
Perform systems maintenance, monitoring, verifying the integrity and availability of all hardware, server resources and application logs.
Create and maintain system documentation for Office 365 / MDM technologies, including installation, configurations and root cause analysis.
Scripting and automations
Maintain a good understanding of upcoming changes to the platforms to assist with user change management.
Collaborate with other IT staff, including networking, security, and data center operation teams, to facilitate effective issue resolution.
Prerequisites
Minimum 5 years of Microsoft infrastructure depoyment and support experience
An in-depth knowledge of Microsoft Office 365 service (Exchange, SharePoint, Yammer, Teams), ADFS, Windows Server 2012/2012 R2, Windows security and related technology, mobile device management (MDM) /mobile application management (MAM).
Experience in handing the E-mail gateway, Office 365 and Active directory
Knowledge of Office 365 Teams/Groups/Video/Delve/Power BI.
Advanced skills managing Office 365 using PowerShell.
Experience with Azure AD user management both for Office 365 and third-party services.
Must have experience in mobile device management technology preferably Blackberry and Microsoft Intune solution
Able to work shift and providing 24X7 systems support and implementation, include regional support.
Strong knowledge on scripting, network and system
Solutions oriented, strong organization skills and performance oriented
Able to work independently and with all levels of management and staff
Good interpersona and communication skills.
Skills

To be successful, the incumbent will have 6 to 8 years of relevant experience, and will need to have good knowledge of Corporate Treasury processes, good understanding of Funds Transfer Pricing (FTP) and Rates sourcing process. Candidates with added advantage have knowledge of working with Rates provider (Reuters, Bloomberg etc.). The application in question is live, and requires this person to continue to evolve the application to maturity.
Degree in Banking, Computer Science or Engineering-related field with at least 6 - 8 years' relevant experience in project management and business analysis in financial services industry
Strong functional analysis skills with the ability to elicit business requirements,
Ability to prepare scope and user requirements documents, functional documentation, prepares test scripts, and coordinate UAT.
Solid Excel, data analysis, and SQL skills.
Extensive experience working with Technology team is a must
Good knowledge of banking products, general ledger, finance processes
Strong presentation, analytical and problem solving skills
Excellent written and communication skills
Delivery focused and results oriented
Attention to details and highly organized and able to work under pressure in a time-critical environment
Ability to work with complexity and ambiguity and use it to their advantage
Additional good skills to have:

Experience working with diverse stakeholders
Agile methodology
Skills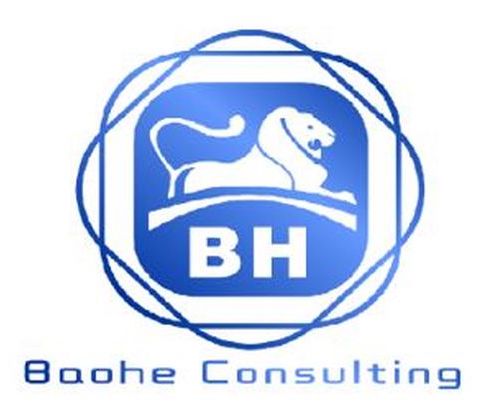 Job Description:
Manage merchant relationship, ensuring merchants follow company SOP on their daily operation
Onboarding new merchants
Provide training for merchants
Collect feedback from merchants on using POS machine
Handle users inquiries, complaints and feedback
Liaise with internal and external stakeholders to ensure smooth running of operations
Manage staff and review overall performance of the team and department
Support ad-hoc projects if required
Job Requirement:
Degree or Diploma in Marketing, Business Administration or relevant fields
At least 3 years of experience in the area of sales support and familiar with information and communications services industry
Self-motivated, independent and good team player
Excellent planning and organizational skills
Strong interpersonal skills: able to foster coordination and collaboration with diverse teams
Positive, open-minded and interested in new ideas and ways of doing things
Skills
We are exhibition stand contractors specialize in booth design and construction, we took part in major exhibitions in Singapore as well as overseas. If you can display initiative, drive, creativity and passion on a daily basis, yours is exactly the kind of talent that we are looking for. Write to us now!
Requirements:
Account servicing and handle project independently.
Plan job schedules and brief contractors.
Good leadership, self-motivation and able to guide and support your team members.
Prepare project budget and ensure budget meet expectations.
Inspect off-site fabrication and on-site installation.
Ability to handle overseas projects (Travelling required)
Have excellent writing and presentation skills.
Possess good planning, organisation and multi-tasking skills.
Able to converse and write Mandarin (to liaise with chinese speaking clients)
5 days work week (9am to 6pm)
Located near Marymount/Bishan MRT (10min walking distance)
Skills
You will work closely with a team of developers, and work with guidance from technology and business experts. Apply if you enjoy developing great applications and fit the requirements mentioned below.
Must Have:
Experience – 0 to 6 Months

Excellent written and verbal communication skills

Good understanding of Agile Software Development

Hands on experience in Spring and Hibernate

Experience in J2EE, Javascript, SQL, HTML5

Experience in developing web applications

Diploma / Degree in Information Technology/ Computer Engineering or Equivalent
Nice to Have:
Good knowledge in Spring, NodeJS, Angularjs, MongoDB

Experience in building mobile applications

Good planning, organizing and time management skills

Good analytical and problem-solving abilities with a logical approach

Attention to detail and drive for results, high personal quality standards

Promote teamwork, motivate, mentor and develop team members

Coordinate development of detailed designs, code and test suites within the team

Ability to work in a fast-paced environment and fast learner

Possess strong problem-diagnosis, creative thinking, and problem-solving skills

Articulate ideas clearly
Skills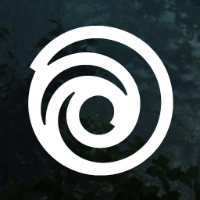 The HR Manager, Talent Management will be responsible for growing, developing, motivating, and retaining talent to maximize their full potential, studio engagement and overall Ubisoft experience. The role focuses on driving learning initiatives and programs to onboard new talent, grow skillsets, develop leaders, and foster an inspiring culture that enables people to have the best employment journey. Responsibilities Deliver the onboarding experience for new talent and ensure integration Read more
to the  employee's career growth and journeyAssess relevant training needs in consultation with key stakeholders including assessment methods, measurement and implementation of the relevant programsDrive specific programs for identifying and developing high potential employees and manage existing development and people programsGather employee feedback data, analyze key trends, and create plans to deliver solutionsWork at both a strategic and operational levelBe one of the primary communicators of studio initiatives to our development teamsBoost employees' engagement in events, programs, and initiativesDevelop a strong employer brand within the South East Asia ecosystem  Preferably with 5 years of experience in training and development, coaching, and people managementAbility to work with internal and external partners and create long-lasting partnership relationships with themGood understanding of Singapore's talent development ecosystemPassionate about growing and developing peopleDriven, creative, innovative, results-oriented, ambitious, and never settles for lessDetail-oriented and highly organizedPositive and energeticRemains calm under pressure, focused, and makes sensible decisions in a fast paced environment
Skills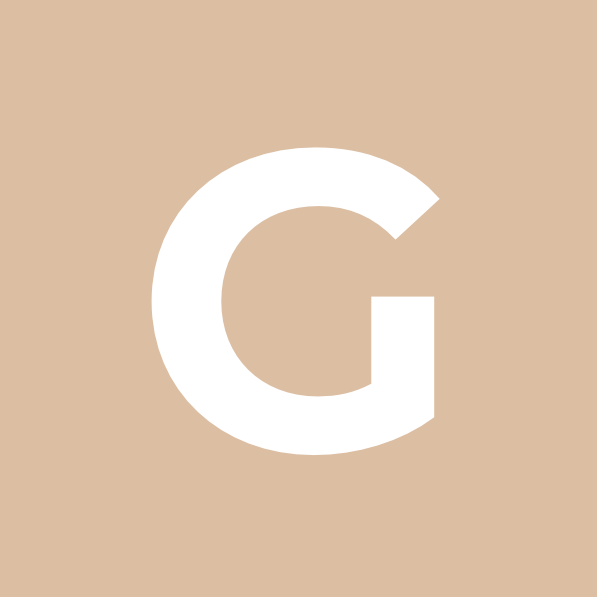 SingaporeWe're looking for someone energetic, proactive and meticulous to ensure the smooth and efficient running of our delivery operations. If you love delighting customers, take complete ownership of your duties, and strive for excellence, we want to hear from you. Responsibilities: Be the heartbeat of our Operations Team, Catering Assist in set up and tear down of catering set ups in timely and organised manner Liaise closely with Read more
customers Requirements: Physically fit / strong as need to handle bulky items Able to work in a fast paced environment Loves delighting customers High level of initiative F&B experience is preferred What's in it for you: Work with a fast growing team to explore and shape best practices Work in a really cool office with free meals (and a great pantry) Full-time role: Basic pay starting from $2,000 after probation
Skills
We are looking for team members to join our fast-growing business as we solidify our market position. As a Functional Consultant, you will act as a trusted advisor to implement high value business solutions to our clients using our proprietary manpower planning products. Ultimately, you will be equipped with training and mentorship in managing the entire life cycle of business solutions implementation. You can look forward to supporting Read more
our wide arrays of projects with large enterprises across Singapore, promising an unprecedented opportunity to learn and gain extensive experience. Requirements Responsibilities: Gathering requirements - Understand, analyse and document the clients' pain points, problem statements and functional requirements Solutioning - Lead the creation of solution designs based on client's business requirements using our flagship product - WorkforceOptimizer Customization - Work with client and WorkforceOptimizer technology teams to configure and personalize WorkforceOptimizer's product suite to align with our clients' business requirements Education & Training - Educate end-users on best practices for time and labour management by conducting customer training workshops Testing & Review - Manage testing and deployment activities to obtain clients' feedback (e.g. user-acceptance testing)Qualifications: Bachelor's degree in Computer Science, Information System, Engineering or Business 2-3 years of experience as a business analyst or functional/ implementation consultant Background in HR, Payroll, or Time & Attendance functional areas is an advantage Strong critical thinking and problem-solving skills: to apply strong analytical abilities or instincts at the right times to make the right judgment call Exceptional interpersonal and communication skills: an astute listener who can pick up subtle cues that others may fail to notice Able to work independently and as a team: able to support multiple clients concurrently, able to multi-task and stay organized in a fast-paced environment Benefits Direct exposure to leadership opportunities and project management Hands-on exposure in driving solution design and consulting Mentorship in managing senior stakeholders Competitive salary package
Skills