Sign in or register for a JobTech account.
Jobs that require

orm (object-relational mapping)

skill SGeBiz is one of Singapore's fastest growing startups. Our mission is to create a strong community of buyers and sellers in the B2B arena and solve their problems and help them grow. We specialize in an array of cutting edge digital solutions. Through our main product, Ezyprocure, we are revolutionising the F&B industry.
Our e-procurement platform enables businesses from SMEs to large Organisations ensure productivity, growth, cost savings, seamless payments and also to make smarter data-driven decisions.
We are expanding rapidly and are looking for highly motivated team players that can join us.
JD:
We are looking for few capable senior software developers, with strong communication skills, a keen understanding of problems and solving them, whoever feels comfortable talking to developers and also capable of project task planning.
You should have knowledge of Java Architecture, UI / UX /development with latest Technologies.
Web App Front End : Must Have - AngularJS, JavaScript, HTML 5, CSS, Bootstrap, Mobile UI. Angular 6.0
Back End : Java, Spring, Microservices -Must Have ORM : Hibernate -Must Have
Build Tool : Maven -Must Have.
Hosting : AWS EC2, AWS RDS -Good to Have
Database : MySQL -Must Have
Storage : AWS S3 -Good to Have
Revision Control/Source Control : Bitbucket -Must Have
Additionally we require candidates to be expert in web services/middleware, building restful API for our system
Skills

We are looking for software developers who are real problem solvers with a "can pick-up and learn any product" attitude, who are looking to contribute in building next generation lending platform. Description:You will beWriting code in Python, Go or Google App Maker platformReviewing and contributing to technical specsWriting automated tests for your codeArchitecting and designing a scalable, secure, and reliable systemResearch and Development of new features Requirements:-Familiarity with Read more
Software Development Life Cycle conceptExperience of python development (Frameworks would be a plus)Knowledge of ORM (Object Relationship Mapping)Experience with SQLExcellent analytical and problem solving skillsSelf-reliant and resourceful.
Skills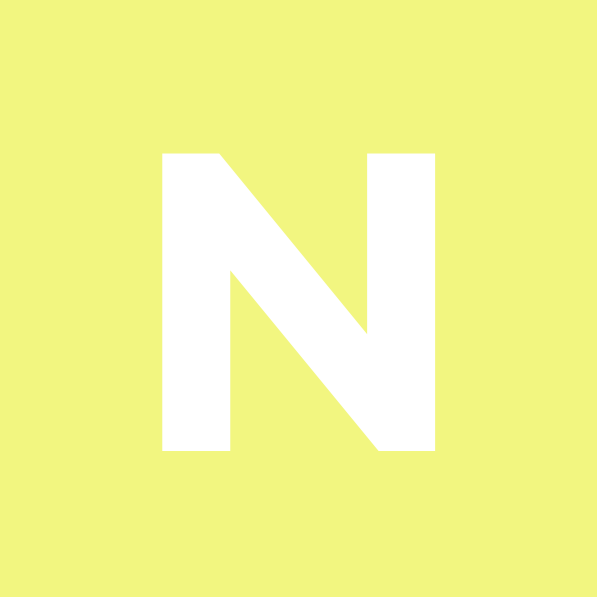 Roles & ResponsibilitiesKey Responsibilities :Ensure the timely completion of the tasks assignedEnsure to follow the Technology and Process Standards, set for the projectProduce high quality technical documentationDevelop Low Level DesignUndertake development tasks with minimal supervision, including programming and testingTo monitor progress and provide timely updates to LeadKey deliverables: What are the key outcomes and what does the jobholder have to produce (objectives)?Technical Design documentsDeveloped Programs with high quality Read more
and as per the planned scheduleDeveloped Programs with high quality, with process standards and as per the planned scheduleUnit Test Cases RequirementsTechnology SkillsHands on experience in designing and developing applications using Java EE platformsObject oriented analysis and design using common design patterns.Profound insight of Java and JEE internals (Class loading, Memory Management, Transaction management etc)Experience in developing web applications using Struts or Spring MVC and EJBWorking experience with Relational Databases, PL/SQL. Experience in Oracle preferred.Working experience with ORM technologies (Toplink/Hibernate)Experience in Rule Engine is a plus (Strata/Experian)Role Interaction PointsInteracts with Technical Lead, Senior Developer, BAs and testers for the project during the project lifecycleInteracts with the Client managers, for status review meetingsOthers6 monthsof development experience using Java/J2EE related technologiesShould possess good communication and problem solving skillsShould have Aptitude and Attitude of learning and mastering new technologies and toolsWorking in client facing environment is a plusWorking in Agile Methodology is a plusWorking experience in Retail Lending Domain (Home LoansPersonal Loans / Credit Cards) or Corporate Lending is an added advantage
Skills
Roles & ResponsibilitiesJob SummaryThis role involves designing and building application software including web applications, related databases, web interfaces, content and multimedia processes. It also involves designing, developing, modifying, testing and maintaining backend server application processes.This specific position serves as the key resource for developing and maintaining the test bed infrastructure required by SinBerBEST and its associated projects. This infrastructure will include data collection servers, management and coordination of Read more
data analysis software developed by various researchers, and also coordination of the various sensing and control systems that will be implemented. This will involve development work using WiFi, Zigbee and other wireless networks, together with the integration of commercial building control systems (e.g. HVAC, lighting, etc) into the test bed.The goal of SinBerBEST (Singapore Berkeley Building Efficiency and Sustainability in the Tropics) is to reduce office space energy consumption with in depth use of sensing and modelling technologies. As part of our deliverables, we are to build and configure the various computer controlled platforms needed to measure the environment and ensure that such data are delivered in a timely and reliable manner to a centralized back-end server platform, with the data processed and ultimately, with the capability to enable useful visualizations and data outputs for the end-user.In addition, this position requires to be involved in several focussed projects that are being conducted concurrently. For example, one of the ongoing projects involves running social network-based applications on the test bed in order to model and modify energy consumption pattern of the subjects involved, while another project is focussed on wireless control of lighting systems.The successful candidate is expected to be able to design and implement the software and/or hardware components to accomplish the abovementioned goals. The candidate should also be able to demonstrate an overall encompassing view architecturally from the application and user software perspective.ResponsibilitiesServer side coding (including coordination and documentation of various applications developed by our researchers) using industry coding best practicesMaintaining back-end servers, managing back-ups, upgrades, etcMaintain application server codebase, implement code backup and upgradesCommunicate with researchers to determine the needs of the system and provide solutions to insert and retrieve data, and, controlling the system in an intuitive mannerAppreciates hardware design and understands typical architectures commercially deployed with focus on building and environment management systems from the application software perspectivePerform device or system assembly where applicableDevelopweb-basedapplications(e.g.web-basedqueuesystemtoallow users to book Test Bed for experimental use from across countries)Population of metadata when requiredMay lead/coordinate a team of applications programming professionals and/or student researchersPerform other duties as assigned by superior RequirementsRequires advance knowledge of applications programming function, design, modification and implementation.Broad knowledge of industry IT best practices.Bachelor degree in relevant areas and/or equivalent experience.Requires strong interpersonal skills in order to work with both technical and non-technical staff at various levels throughout the organisation.Must be able to communicate technical information in a clear and concise manner.Requires ability to understand researcher's needs and how such systems can support these needs.Experience with web-based applications is a must.Strong Core Java and Object Oriented Programming knowledge with exposure to J2ee.Strong working knowledge of JSP, Servlets.Experience with multi-threaded applications.Experience with RESTful web architecture using Jersey or Spring MVC .Experience with at least one MVC framework Struts, Spring MVC.Experience with MSSQL Server including SQL and stored procedures.Experience with ORM frameworks is desired (Hibernate).Experience with Quartz scheduler.Experience with JS framework such as Angular.js, Backbone.jsExperience with CSS framework Twitter Bootstrap.Experience with JavaScript libraries like jQuery.Experience writing applications using AJAX.Worked on build tools such as Maven, Ant.TDD Test Driven Development.BDD - Behaviour Driven Development.EclipseDesirable ExperienceWeb development using DjangoExperience with source control tools like Git or SubversionExposure to Drupal content management platformExposure to app servers such Tomcat, Glassfish, Apache.KnowledgeofHistoriansystemsandtheiruse–OSISoftPIPlatformor equivalentMinimum 5 years of experience in software development with strong technical inclination
Skills Roles & ResponsibilitiesLocally reporting into APAC Head of Risk, Control and Security and functionally reporting to the Global Head of Control, Transformation, within the Technology Risk and Control function, core responsibilities will relate to oversight and challenge within the organisation on material risks, their impact on risk appetite and overall implementation of the Operational Risk (ORM) framework.While the role includes the oversight of all aspects of Technology's adherence Read more
to the ORM framework, it has additional specific focus on the regional regulatory compliances and risks presented by the strategic transformation programmes.The individual contributor role supports the strategic change program initiatives with oversight to provide a credible challenge as required on program impact on the risk and control environment:Oversee and challenge effective management of risks and controls within agreed risk appetite.Review and challenge to ensure the impact of the changes on the operational control environment is managed and associated risks mitigated.Ensure risk practices and behaviours are consistent with the bank's target risk culture where "risk is simply part of the way we work and think".Provide advice to the business on risk management including providing relevant management information and reports, escalating concerns where appropriate.Have standard accountabilities for management & oversight of risk. Work collaboratively with others. RequirementsNo less than 8 years technology assurance experience (must include Financial Service internal audit experience)Experience of markets technology assurance requiredA well–rounded understanding of infrastructure and security controls required i.e. IT general controls, OS, database, networks, security operations, cryptography etcExperience of cloud controls design and/or assurance strongly preferredCISA certified or equivalent is preferredInfluencing and creative skills to resolve conflict/complex problems and to identify alternative solutions.Managing key stakeholder relationships both within and outside of Operational Risk.Ability to articulate a clear and concise written Operational Risk opinion taking into consideration different stakeholder audiences.Ability to consistently exercise sound and decisive judgement.
Skills Roles & ResponsibilitiesThis is a newly created role due to the team's expansion.Job ResponsibilitiesProvide direction, guidance and independent challenge to Business Units on their risk decisions related to Operational Resiliency frameworkEnsure that alignment with BCM Program is maintained by all Business Units globallyYou develop, cultivate and maintain positive relationships with Business Unit contacts and internal partners who are relied upon to support bank's BCM programYou lead TDS planning Read more
and testing activities according to bank's BCM Policy, Standards, Guidelines and MethodologyYou deliver an effective Quality Assurance/Quality Control program by performing risk-based quality assurance practices and demonstrate an independent challenge to Business Units on their risk decisionsPerform Plan quality review, observations and recommendations for improvementYou raise issues to our internal partners to ensure their business risks are appropriately managedCoordinate delivery of a multi-phased enterprise BCM education and awareness programSupport execution of Incident Management Protocols within the Global Crisis/Incident Management Governance StructureParticipate in the incident response activities throughout a realized event lifecycle (communication, event tracking and post incident procedures)Maintain Recovery Site Activation Protocol to support TDS incident management process.You develop and maintain a thorough knowledge and understanding of Business Continuity Management and practices within BCM including, bank's BCM policy, Standards, Guidelines and procedures as well as Incident Management processCoordinate BCM reviews, fire drills and incident protocols, annual Industry and regulatory testing etc..Provide oversight and guidance for updates for Business Continuity Plans, Call Trees, Create and maintain BCM wallet cards, and other procedural documentation while identifying emerging risks and their potential solutionsMaintain logs of the gaps found during reviews and testing in order to ensure that actions are completed in timeAssist with updating risk dashboards for ORMAssist with collating reportable and non-reportable Operational Risk incidents for EuropeRequirements/QualificationsAt least 5 years of Incident management and/or BCM/ BCP experience gained via a senior role within a Securities firm or Investment Banking setupYou're a strong team player who can collaborate and communicate effectively across global teams with an understanding of operational workflowsStrong business insight with a knowledge of Capital Markets across the trade lifecycleStrong communication and presentation skillsStrong judgement and problem solving, thinks ahead, anticipates questions and finds creative and appropriate solutionsStrong analytical skills to review processes, build process flows, and find opportunities for improvementAbility to manage partner expectationsResponsible for ensuring local and functional Managers are kept current and apprised of all meaningful risk management and control issues Requirements**Apply here**https://www.bluechipcareers-asia.com/jobDetails/4832/business-continuity-specialist-vpFor more Banking and Finance Jobs visit us at:https://www.bluechipcareers-asia.com
Skills Roles & ResponsibilitiesC# Dot Net Software DeveloperResponsibilitiesWork with developers to design algorithms and flowchartsFull SDLC activities from design, programming, testing, Scripting, installationProduce clean, efficient code based on specificationsIntegrate software components and third-party programsVerify and deploy programs and systemsTroubleshoot, debug and upgrade existing softwareGather and evaluate user experienceRecommend and execute improvementsCreate technical documentation for reference and reportingThis is full stack development – front to backRequirementsProven experience as a Software Read more
Developer, Software Engineer or similar roleFamiliarity with software development methodologiesExperience with software design and development in a test-driven environmentKnowledge of coding languages (.Net Framework, C#, Asp.net, Entity model, MVC, JavaScript, HTML, CSS) andDatabase MSSQL 2008 R2, 2012 R2Write script for SQL Query language.Experience with databases and Object-Relational Mapping (ORM) Ability to learn new languages and technologiesExcellent communication skillsResourcefulness and troubleshooting aptitudeHosting in web server Microsoft IIS server.Handling Server maintenance and daily backup.
Skills Roles & ResponsibilitiesThe people in Senior Java Developer position is responsible for:Defines, designs and implements programs integrating multiple software systems, modules and technologies.Provides technical leadership to a team of mid-level and entry-level developers.Develops software that is object oriented and conforms to program standards to ensure reusability and repeatability.Works with version management system to control the release of changesWorks with bug tracking to resolve moderately complex issues and ensures Read more
that all bugs along with solutions are documented.Works closely with design team offering input and works closely with customers to ensure solutions will meet requirements.Communicates effectively in oral and written form RequirementsBachelor or Master's degree in Computer Science or equivalent experience in the field of software development3 to 6 years' experience in software development.Solid Object-Oriented Design/Object Oriented Programming (OOD/OOP) foundationExperience with Java EE, Object Relational Mapping (ORM) Frameworks, Java Server Pages (JSP), Enterprise Java Beans (EJBs), Java Data Base Connectivity (JDBC), and Java Message Service (JMS).Experience with Struts, Spring and/or Hibernate Frameworks.Experience with RESTful programming.Experience with Java Batch applications.Experience with JavaScript, JQuery, Ajax, HTML, and CSS.Experience with XML processing such as XSD, XSL, XSLT, XPath, etcExperience with Service Oriented Architecture (SOA) principlesDatabase experience such as Oracle, DB2, SQL Server, SQL (and JDBC)Web Service Technology and Security, Web Service Definition Language (WSDL), Web Services-Interoperability (WS-I), Message Transmission Optimization Mechanism (MTOM), SOAP with Attachments (SwA) is a plusApplying web development design patternsDemonstrated thorough knowledge of development methodologies, technologies and standardsExperience in the full life cycle of next generation IT applications, including secure coding practicesAble to identify and recommend best practicesExcellent verbal and written communication skills and ability to interact with other teams
Skills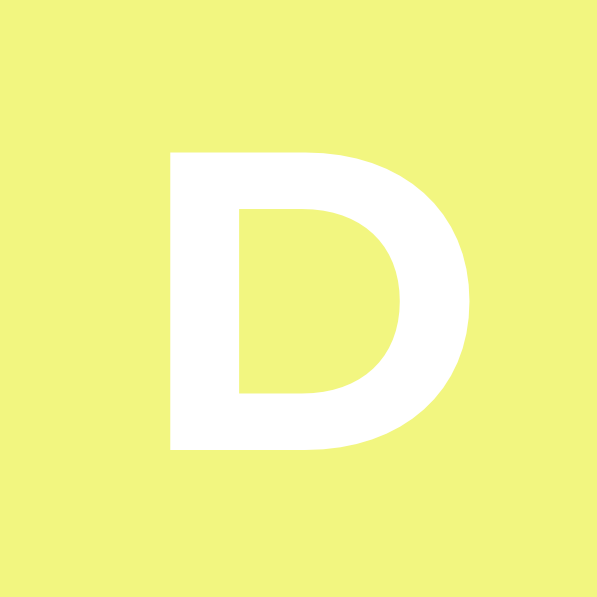 Roles & ResponsibilitiesWealth ManagementWith client assets of around EUR 300 billion (as at September 30, 2017), Deutsche Bank's Wealth Management business is one of the largest asset managers worldwide. We offer affluent clients a broad range of traditional and alternative investment solutions, as well as comprehensive advice on all aspects of Wealth Management.As a trusted partner of wealthy individuals and entrepreneurs, family offices and foundations. We create lasting Read more
value for clients. We develop bespoke solutions for our clients around the world, for instance wealth planning across successive generations and international borders, asset management with individual risk management, loans and deposits. All this is possible thanks to our global network, our many years of experience and our close collaboration with the Corporate & Investment Bank and Deutsche Asset Management.We combine financial strength and stability with trustworthy partnership and forward-thinking in order to build sustainable and beneficial client relationships.Role Description - Summary:To manage and provide effective guidance to Front Office in their work processes and submissions, in terms of new client account opening and KYC reviews. The role requires the candidate to advice the Front Office in all KYC/AML and legal document related matters and supports the Client Advisor from the beginning of the new customer adoption process from prospect through to funding of the account including the KYC Review Process. In addition he/she liaises with the local AML officers concerning business-view on specific AML/KYC related topics.In his/her function as an KYC Specialist the candidate is able to handle the daily BAU responsibilities on top of monitoring, tracking MI team performance and reporting on metrics. It involves close collaboration with AML, Compliance, ORM, Front Office and Legal.Responsibilities or Tasks:Acting as first level control and providing quality assurance in the KYC process;Providing subject matter expertise to ACOs on complex account structures;Advising front office on legal documents for legal entities during the NCA and KYC review process;Acting as sparring partner for client ACOs in all AML/KYC related topics;Supporting ACO's in completing the KYC information accurately;Overseeing and monitoring the entire KYC process within front office, including upcoming regular reviews;Acting as intermediary between front office and cross functions (e.g. AFC, Neutral Control / Middle Office, Legal etc.), where requiredProvision of specialist advise to RM (e.g., on docs / SoW)Check quality and completeness and correctness of client files / KYC formsSetup case management team (RM, COBS, iCAT, AFC, DCRO, COO etc) subject to the complexity of the caseCollection of docs (directly with clients if requested)Update KYC questionnaire based on the information provided by RC (if requested)Request for pre-screening of names as applicableMonitor, track and escalate cases as appropriate and share MI on a weekly basis to RM/TH/GHBe the lead to focus and streamline the account opening and KYC review process and Advising Front Office on legal documents during the NCA and KYC Review ProcessProvide expert advice to Client Advisors on complex account structures and KYC/AML cases the business is confronted withParticipate in client meetings if requiredTo understand the Bank Global KYC/ AML Standards, Account Documentation procedures, Local Laws and Regulations and implement related control processesEscalation of operational, regulatory and other risks to line manager and functional leads as appropriate; contributes to the development and implementation of mitigation or control solutions RequirementsQualifications:Degree majoring in Banking, Accountancy or Business Administration or related discipline preferredKnowledgeable and experienced in operations, account documentation, risk management, Sophisticated AML/KYC knowledge and experience in banking or financial industry for at least 3-5 yearsAbility to develop a good knowledge of the customer base, with sensitivity to specific customer needs.Personal Competencies or SkillsMature, strong analytical and problem solving abilityA team leader who is able to multi-task effectively in a dynamic environment, appreciate diversity and follow through assignments within tight scheduleExcellent interpersonal skills and the ability to manage relationships with all levelsStrong customer relationship, communication and presentation skillsProblem solving skillsStrong process and project management experience would be an advantageDeutsche Bank offers a challenging and rewarding career where your contribution is valued and rewarded. We have an inclusive and friendly working environment coupled with excellent facilities and benefits.Deutsche Bank is an equal opportunity employer who seeks to recruit and appoint the best available person for a job regardless of marital status, sex (including pregnancy), age, religion, belief, race, nationality and ethnic or national origin, colour, sexual orientation or disability.Deutsche Bank does not accept unsolicited curriculum vitae from third party vendors.To apply for this role, please go tohttps://dbcareers.db.com/psp/PRHCM91/EMPLOYEE/HRMS/c/HRS_HRAM.HRS_CE.GBL?Page=HRS_CE_JOB_DTL&Action=A&SiteId=3001&JobOpeningId=3188854&PostingSeq=1
Skills About UOBUnited Overseas Bank Limited (UOB) is a leading bank in Asia with a global network of more than 500 branches and offices in 19 countries and territories in Asia Pacific, Europe and North America. In Asia, we operate through our head office in Singapore and banking subsidiaries in China, Indonesia, Malaysia and Thailand, as well as branches and offices. Our history spans more than 80 years. Over Read more
this time, we have been guided by our values — Honorable, Enterprising, United and Committed. This means we always strive to do what is right, build for the future, work as one team and pursue long-term success. It is how we work, consistently, be it towards the company, our colleagues or our customers.About the DepartmentThe Credit and Risk Management function is comprised of three teams: Risk Management, Credit and Special Asset Management. We manage the risks arising from the Group's business activities within the risk appetite established by the Board. This involves identifying and evaluating the risks, developing effective risk governance and strategies as well as providing independent assessment of the overall risk profile.Job ResponsibilitiesJob Responsibilities:Liaise with business/support units in the first line on all operational risk management matters, including:engage, discuss and facilitate the annual key risk and control self-assessment; monitor operational risk indicator trends and engage the first line when there are any breaches to assess whether action plans are required; advise on operational risk incident reporting matters and follow up on action plans; review product programmes to ensure operational risks inherent in supporting such products and services are addressed; and review and provide feedback to outsourcing assessments and due diligence by the first line.Support and respond to queries on the Governance Risk and Compliance (GRC) system, a group-wide operational risk, audit and compliance management information system. Perform periodic testing on specific modules in the GRC system. Conduct training to the first line on operational risk programmes, tools and GRC system including reports. Perform analysis on ORM data for ad-hoc management reporting. Perform targetted modelling on Internal Capital Adequacy Assessment Process (ICAAP) for analysis and reporting purposes.Job RequirementsAt least 10 years' in first line assurance or second line operational risk management. Degree holder or its equivalent from a recognised tertiary institution. Experienced change agent to promote and sustain a strong risk culture in the Bank. Excellent communication skills; at interpersonal level and in front of a wider audience. Strong team player. Results oriented and versatile, able to prioritise and multi-task to complete tasks within deadlines. Self-starter with initiative and strong drive to achieve high quality work. Strong problem solving and analytical skills. Experienced in advanced Excel programming.Be a part of UOB FamilyApply now and make a difference.
Skills