Sign in or register for a JobTech account.
Jobs that require

osi model

skill Roles & ResponsibilitiesRole SummaryAs a member of the Global Network Security Operations Team, the Network Security Engineer, Asia is a highly motivated, results-oriented expert who will be responsible for optimally operating network security products globally with special emphasis throughout the Asia region. This position will report to Senior Manager, Network Security Operations Asia.Job Functions / Responsibilities /Results AreaWorking with business requirement holders to ascertain necessary information is available Read more
to make necessary changes on the security infrastructure to safely deliver business needs.Serves as the Subject Matter Expert (SME) for the engineering, architecting, and provisioning of Perimeter Security, Intrusion Prevention and Detection, Web Access Security Gateways, Advanced Threat Protection systems and services.Transforms business requirements into system specifications, document implementation designs / configurations and manage systems accordingly.Provides analysis and consulting on:Standards and PoliciesNetwork Solutions & SecurityData SecurityMaintains operational metrics for management reporting.RequirementsKnowledge and skills on IPS/IDS, FireEyeWorking knowledge on network security systems, e.g. web access security, url filtering, anti-malware / advance threat protection, proxies, DLP etc.Good understanding of OSI Model, TCP/IP protocol suite, network IP subnetting, switching and routingComplete familiarity with ITIL processes – Incident, Problem, Change etc. – experience on ServiceNow tool beneficial.Ability to work with team members located remotely and to leverage multiple service and / or outsourcing providersComfortable to work closely with several teams within the Information Services area as well with the business teamsExcellent written and verbal communication skillsDemonstrated ability to effectively coordinate multiple priorities in a dynamic environment.Strong analytical and problem solving skillsExcellent organization and interpersonal skillsDemonstrated ability to learn quickly, take initiative, manage time and complete tasks with minimal supervisionAbility to work off-hours, as required
Skills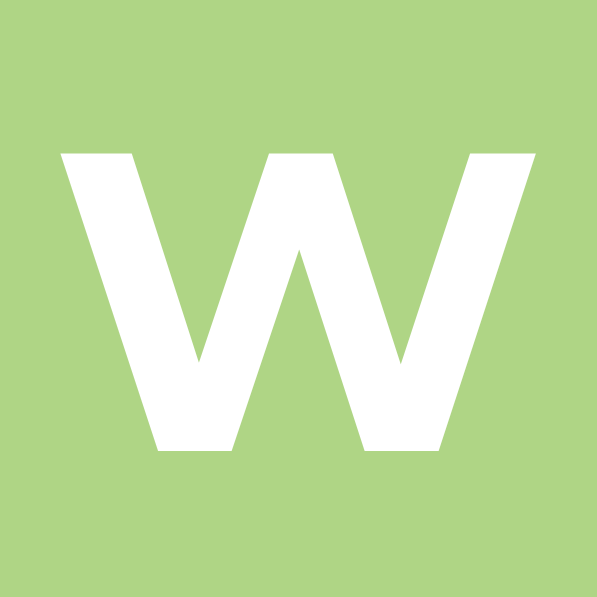 Roles & ResponsibilitiesWork closely with the sales and product teamsConduct Proof-Of-Concept (POC) and prepare technical proposalsConduct solution presentation and workshopsProvide pre and post-sales supportPropose and explore new and upcoming technologies in the marketPerform any other duties as assigned RequirementsDiploma/Degree in Information Technology, Computer Science or relevant disciplineGood knowledge of Security Design Architecture, OSI model, TCP/IP model, Network Security and ProtocolsExperience in security technologies, including firewall and IPSCCSE is Read more
an added advantageAt least 2 years' experience in the IT Security domain, in a technical roleTeam player but with the ability to work independentlyGood interpersonal and communication skills
Skills

Roles & ResponsibilitiesCybersecurity Analyst (Incident response)SingaporeFinancial technology in exchanges and clearing housesComprehensive and competitive benefits packageIs committed to offer continuous education including formal off-site training.ResponsibilitiesIncident Management - Ensures Information Security incidents are properly detected, documented, investigated, and resolvedControl Refinement - Identifies opportunities to refine controls to reduce false positive alerts and prevent true-positive eventsAwareness and Engagement - Builds trust and strong rapport among the Cybersecurity team and global Read more
employees so staff are quick to report incidents, demonstrate security awareness, and collaborate on defensive actionsEscalation and Coverage - Ensures experienced team members are applied effectively while all team members have opportunities to learn and growEndpoint and Network Forensics - Identifies efficient investigation techniques and artifacts that are appropriate for the level of evidentiary rigor requiredExercise and Measurement - Appreciates the importance of table-top, live-fire, and red team exercises and fosters a sense of urgency in responding to rehearsals and actual incidents alike. Embraces and contributes to the design and collection of meaningful metrics including mean-time-to-detection and containmentRequirementsKnowledge and ExperienceUniversity degree in Engineering, MIS, CIS, or related disciplineHands-on experience with Systems Administration and/or IP NetworkingExperience supporting an advanced software development organizationExperience in an exchange, trading facility, or financial servicesSpecific Technologies: Operating system-agnostic memory allocation and process execution fundamentals. OSI model, network interaction, packet analysis and implications of encryption. SMTP communication and detailed header analysis. DNS behavior from client and server perspectives. Sandboxing, virtual machine execution, and methods of evading and hiding virtual architecture. Social engineering and reconnaissance techniques and identification methods
Skills
ResponsibilitiesSOC Analyst Tier 1 performs 24X7 monitoring using alerts from cyber defence tools such as intrusion detection system alerts, and end-point security monitoring alerts. SOC Analyst determines which security issues may have an impact on the organisation. They provide initial evaluation and escalation of incidents to Tier 2s. SOC Analysts may be tasked to perform initial / basic containment of incidents and deliver reports. Normally has 0 Read more
to 2 or more years of experience in cyber defence or a related field.RequirementsKnowledge of common network tools (e.g., ping, traceroute, nslookup)Knowledge of cyber defence policies, procedures, and regulationsKnowledge of different types of network communication (e.g., Local Area Network [LAN], Wide Area Network [WAN], Metropolitan Area Network [MAN], Wireless Wide Area Network [WWAN], Wireless Local Area Network [WLAN])Knowledge of SIEM, Intrusion Detection System (IDS) tools and applicationsKnowledge of different classes of attacks (e.g., passive, active, insider, close-in, distribution)Knowledge of vulnerability assessment tools, including open source tools, and their capabilitiesKnowledge of incident response and handling methodologiesKnowledge of general attack stages (e.g., footprinting and scanning, enumeration, gaining access, escalation of privileges, maintaining access, network exploitation, covering tracks)Knowledge of the cyber defence service provider reporting structure and processes within one's own organizationKnowledge of system and application security threats and vulnerabilities (e.g., buffer overflow, mobile code, cross-site scripting, Procedural and injections, race conditions, covert channel, replay, return-oriented attacks, malicious code)Language/Structured Query Language [PL/SQL]Ability to interpret and incorporate data from multiple tool sourcesKnowledge of file extensions (e.g. .dll, .bat, .zip, .pcap, .gzip)Knowledge of the common attack vectors on the network layerSkill in reading and interpreting signatures (e.g., Snort)Knowledge of web filtering technologiesKnowledge of intrusion detection methodologies and techniques for detecting host- and network-based intrusions via intrusion detection technologiesKnowledge of host/network access controls (e.g., access control list)Knowledge of network protocols (e.g., Transmission Control Protocol and Internet Protocol [TCP/IP], Dynamic Host Configuration Protocol [DHCP]) and directory services (e.g., Domain Name System [DNS])Knowledge of the common networking protocols (e.g., Transmission Control Protocol and Internet Protocol [TCP/IP]) and services (e.g., web, mail, Domain Name System [DNS]) and how they interact to provide network communicationsKnowledge of Windows command line (e.g., ipconfig, netstat, dir, nbtstat)Knowledge of Defence-in-depth principles and network security architectureKnowledge of how traffic flows across the network (e.g., Transmission Control Protocol and Internet Protocol [TCP/IP], Open System Interconnection model [OSI], Information Technology Infrastructure Library [ITIL])Knowledge of signature implementation impactSkill in recognizing and categorizing types of vulnerabilities and associated attacksSkill in detecting host and network-based intrusions via intrusion detection technologies
Skills

Roles & ResponsibilitiesThe RolePrimary responsibility for the Operational Service Delivery and SLA attainment at assigned Managed Cloud Services ("MCS") customer(s).• Act as the operational Management contact and escalation point in relation to delivery of all Services at assigned Customer site(s) • Work closely with the ASEAN GSS Director as well as other Hitachi Vantara ("Hitachi") departments (i.e. Finance/Business Ops) and Customer to ensure effective delivery & implementation Read more
of additional infrastructure, software and services • Work closely with the ASEAN GSS Director as well as other Hitachi departments (i.e. CS&S, GSS and Finance/Business Ops) and Customer to ensure accurate and effective delivery of all contracted SLAs and development of a continuous Service Improvement Plan • Provide full Service and Management reporting information to Hitachi and Customer as defined/requested • Manage the onsite resident shift resources providing both day to day guidance and strategic direction • Manage the costs and revenue associated with the contract. Work with Finance to manage the deal P&L growing both revenue and profitResponsibilitiesA. Service DeliveryThese responsibilities cover both "office hours" on-site activity and, if required, on-call 24 x 7 activity. For each assigned customer;• Liaise with the ASEAN GSS Director and Customer to ensure timely delivery of solutions and services as required to fulfil Hitachi obligations under any prevailing purchase orders or other contractual commitments • Maintain vendor relationships for all products deployed within the infrastructure (e.g. servers, disk, fabric, software) - also act as point of contact for Vendor Service Management • Responsibility for change control and governance in conjunction with Hitachi standard methodology and Customer procedures; o Ensuring change control is completed in a systemic and organised manner and all Hitachi Service personnel understand any specific requirements • Work with Hitachi internal groups (i.e. CS&S engineers and ASM) to ensure that all incidents relating to infrastructure and to Hitachi service delivery are managed and resolved in a timely manner • Participate in regular customer service review meetings whether local or as part of Governance Schedule • Issue regular written updates to the Customer and to the Hitachi account team regarding levels of service • Maintain a high level of Customer satisfaction with service delivery • Responsible for overall communication with the customer on operational service related matters.B. Incident Management• Support the timely resolution of both complex and solution-oriented incidents and product faults • Act as Incident Manager for the resolution of problems relating to designated Customers o Initial assessment of the incident and identification of the technical skills required to resolve the incident o When necessary, escalation to Support groups and Senior Management o When appropriate, completion of an incident report detailing the sequence of events, the root cause of the incident, lessons learned and actions to be taken • Act as the first point of contact for incidents raised • Liaise with other Vendors during incidents as appropriate and act as Point of contact for Vendor Management • Ensure a high level of Customer and Hitachi Account Team satisfaction • Conduct internal and customer incident review • Identify and manage resolution of any issues impacting the effectiveness or efficiency of the Hitachi service delivery, escalating to Senior Management as appropriateC. Financial Control• Manage the costs and revenue associated with the contract. Work with Finance to manage the deal P&L growing both revenue and profitGENERALQuality service delivery • At all times maintain a high standard of professionalism and ensure high customer satisfaction • Identify opportunities for improving customer care, whether internal or external to Hitachi, and initiate actions using the appropriate improvement process • Understand and adhere to the processes and responsibilities defined by the UK quality management system and the UK Information Security Management System • Comply with all published Hitachi policies and guidelinesTeamwork • Ensure effective team work and communication at all times – with customer staff, Hitachi account teams and Services colleaguesOpportunity identification • Continually seek further opportunities for Hitachi products and services • Ensure all opportunities identified are raised with management and account teamsSkills development • Continually develop personal skills and experience • Maintain up to date knowledge of all core Hitachi Data Systems products and services • Take advantage of all types of available education material to broaden skills and develop agreed areas of specialisationOther • Perform other duties as required or directed by managementRequirementsTechnical Competencies • ITIL Services Management, ISO 9002 (Process Management), ISEC 20000 (ITIL Compliance), ISO 27001 (Risk), BS1500 (Data sampling), BS7799, ISO 9000/2 Quality Auditor • Hitachi Order Management Procedures • Customer IT-Services Agreement Schedules • Hitachi MCS Service Catalogue • Hitachi Unified Computing Platform • TCP/IP Principles - Application Layer, Transport Layer, Internet Layer, Link Layer • OSI Model Principles - Application Layer, Presentation Layer, Session Layer, Transport Layer, Network Layer, Data Link Layer, Physical Layer • Cluster Technologies – NLB, Cluster, Mirroring • Hitachi Block Technologies • Hitachi File & Content Technologies • Brocade and Cisco Fabric Technologies • SAN and NAS Technologies from 3.party Storage Vendors (IBM, EMC, HP and NetApp)Qualifications • Infrastructure Management Services • Service Delivery Management experience for a Shared Information Technology Outsource Service • Operational management of OPEX & CAPEX Budget of $xm+ per annum • Personal Improvement Planning • Management of Multiple Senior Stakeholder Environments • Commercial understanding of Service Agreements & Contract Schedules • Extensive 3rd Party IT Supplier Management • Extensive implementation of Service Improvement Programs • Service Transitions and/or Exits from/to a Shared Information Technology Outsource Service • Change Management/Service Acceptance Program Implementation within a multiple-customer Information Technology Outsource Service Provision • Definition Service Cost Models & Unit Pricing Modelling • Major Enterprise Infrastructure Implementations • Major Incident Management & Problem Management Operations • Experience at presenting solutions to Upper ManagementWe are an equal opportunity employer. All applicants will be considered for employment without attention to race, color, religion, sex, sexual orientation, gender identity, national origin, veteran or disability status.
Skills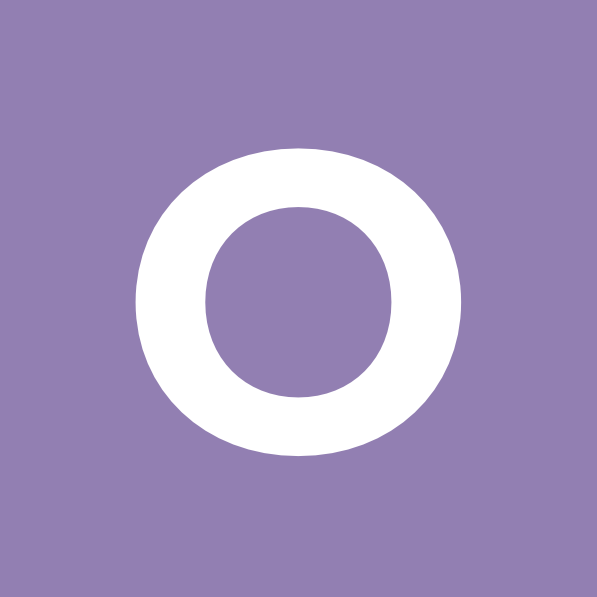 SOC Analyst Tier 1 Support ResponsibilitiesSOC Analyst Tier 1 performs 24X7 monitoring using alerts from cyber defence tools such as intrusion detection system alerts, and end-point security monitoring alerts. SOC Analyst determines which security issues may have an impact on the organisation. They provide initial evaluation and escalation of incidents to Tier 2s. SOC Analysts may be tasked to perform initial / basic containment of incidents and deliver Read more
reports. Normally has 0 to 2 or more years of experience in cyber defence or a related field. Qualifications Requirements •Knowledge of common network tools (e.g., ping, traceroute, nslookup) •Knowledge of cyber defence policies, procedures, and regulations •Knowledge of different types of network communication (e.g., Local Area Network [LAN], Wide Area Network [WAN], Metropolitan Area Network [MAN], Wireless Wide Area Network [WWAN], Wireless Local Area Network [WLAN]) •Knowledge of SIEM, Intrusion Detection System (IDS) tools and applications •Knowledge of different classes of attacks (e.g., passive, active, insider, close-in, distribution) •Knowledge of vulnerability assessment tools, including open source tools, and their capabilities •Knowledge of incident response and handling methodologies •Knowledge of general attack stages (e.g., footprinting and scanning, enumeration, gaining access, escalation of privileges, maintaining access, network exploitation, covering tracks) •Knowledge of the cyber defence service provider reporting structure and processes within one's own organization •Knowledge of system and application security threats and vulnerabilities (e.g., buffer overflow, mobile code, cross-site scripting, Procedural and injections, race conditions, covert channel, replay, return-oriented attacks, malicious code)Language/Structured Query Language [PL/SQL] •Ability to interpret and incorporate data from multiple tool sources •Knowledge of file extensions (e.g. .dll, .bat, .zip, .pcap, .gzip) •Knowledge of the common attack vectors on the network layer •Skill in reading and interpreting signatures (e.g., Snort) •Knowledge of web filtering technologies •Knowledge of intrusion detection methodologies and techniques for detecting host- and network-based intrusions via intrusion detection technologies •Knowledge of host/network access controls (e.g., access control list) •Knowledge of network protocols (e.g., Transmission Control Protocol and Internet Protocol [TCP/IP], Dynamic Host Configuration Protocol [DHCP]) and directory services (e.g., Domain Name System [DNS]) •Knowledge of the common networking protocols (e.g., Transmission Control Protocol and Internet Protocol [TCP/IP]) and services (e.g., web, mail, Domain Name System [DNS]) and how they interact to provide network communications •Knowledge of Windows command line (e.g., ipconfig, netstat, dir, nbtstat) •Knowledge of Defence-in-depth principles and network security architecture •Knowledge of how traffic flows across the network (e.g., Transmission Control Protocol and Internet Protocol [TCP/IP], Open System Interconnection model [OSI], Information Technology Infrastructure Library [ITIL]) •Knowledge of signature implementation impact •Skill in recognizing and categorizing types of vulnerabilities and associated attacks •Skill in detecting host and network-based intrusions via intrusion detection technologies
Skills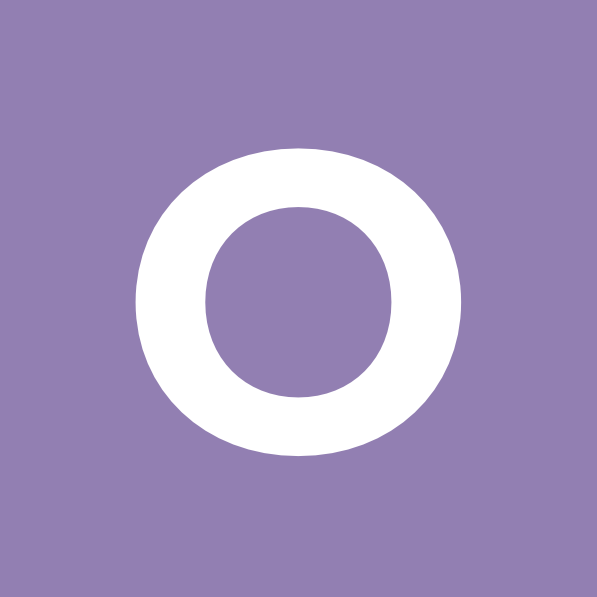 Cyber Technology Support• Partake in technical design reviews, integration, testing, and documentation work• Responsible for technical advisory to security / BAU teams• Update, sustain, and administer a high level of security for in-house security infrastructures• Apply system security engineering principles to deliver real solutions premeditated to enhance the security position• Identify threats and develop suitable defense measures, evaluate system changes for security implications, and recommend enhancements, research, and Read more
draft cyber security white papers, and provide first-class support to the cyber security operations staff for resolving difficult cyber security issues• Write Risk Management Framework (RMF)-based policies and procedures, and develop comprehensive cyber security processes to contain implementation• Facilitate and assist in security incident response efforts• Configure Windows and Linux host-based security as well as network and cloud-based security systems• Support with the installation and configuration of network security architectures, including firewalls, router ACLs (Access Control Lists), web content filters and Demilitarized Zones (DMZ)• Observe and respond to Intrusion Detection System (IDS) cues and anti-virus alerts.• Review and calibrate security monitoring solutionsQualifications • 1 - 3 years of experience identifying threats• Able to review security implications and recommend improvements• Understanding of Cyber Security Methodologies• Proficient in bash , C++, Java, VBS• Excellent Communication and Presentation Skills• Current knowledge of technology capabilities and trends , types and techniques of hacking attacks in the wild can be an additional advantage• Understanding of OSI model and renowned ports and services can be an additional advantage• Basic networking experience can be an added advantage• Attention to details and good problem solving kills• SAN GIAC, CCNA, CEH , CompTIA can be an added advantage*LI-TK
Skills Roles & ResponsibilitiesBe part of the team to provide Project Infrastructure Rollout and L3 BAU Support for application team, including systems architecture and design, licensing Collaborate actively with Product Owners, Developers, Infrastructure Team, Security, Project Management or other relevant stakeholders to plan schedules, deployments Work with Linux Servers, in a mixed on-premise / Amazon Web Services Environment Drive / Coordinate Release Readiness process for project go-lives Right-sizing of Read more
project environments and capacity planning of production systems Regular review of current infrastructure and identifying proactive improvements to systems Self-starter with the ability to coordinate with other technology teams to work on Projects or BAU processes Work during weekends as required for changes or project rollout RequirementsMinimum of Bachelor's Degree in Computer Science or a related IT major, with at least 5 ~ 6 years of relevant experienceThe ability to code is essential. Ideally, you're able to produce bash / python scripts and code in Java, and be proficient in source control eg. GITGood experience in designing both on-premise and/or cloud environments (AWS preferred) architectures according to the requirements, and taking projects from start to endAble to understand System/Network/Application Architecture Diagrams, and Traffic / Data flowExcellent understanding of infrastructure concepts in both on-premise and cloud and how they relate to one another, eg. Data Centers, Virtualization, Physical / Virtual Servers, Networks, Storage, Security, LicensingExcellent understanding of OSI Model and L3 - L7 Network concepts, eg. TCP/IP, NAT, DNS, HTTPExperience working with OSI L4 / L7 Technologies eg. Firewalls, CDNs / DDOS, Load Balancer, Web Servers / Reverse Proxy (Nginx or Apache), App Servers (Tomcat)Excellent troubleshooting and debugging skillsExperienced in working with a Linux Server Environment, preferably RHEL
Skills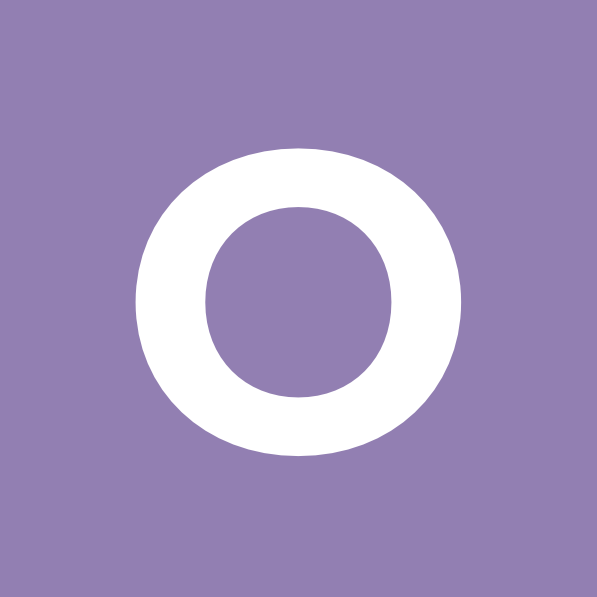 Roles & ResponsibilitiesResponsibilitiesSOC Analyst Tier 1 performs 24X7 monitoring using alerts from cyber defence tools such as intrusion detection system alerts, and end-point security monitoring alerts. SOC Analyst determines which security issues may have an impact on the organisation.They provide initial evaluation and escalation of incidents to Tier 2s. SOC Analysts may be tasked to perform initial / basic containment of incidents and deliver reports. Normally has 0 Read more
to 2 or more years of experience in cyber defence or a related field.RequirementsRequirements- Knowledge of common network tools (e.g., ping, traceroute, nslookup)- Knowledge of cyber defencepolicies, procedures, and regulations- Knowledge of different types of network communication (e.g., Local Area Network [LAN], Wide Area Network [WAN], Metropolitan Area Network [MAN], Wireless Wide Area Network [WWAN], Wireless Local Area Network [WLAN])- Knowledge of SIEM, Intrusion Detection System (IDS) tools and applications- Knowledge of different classes of attacks (e.g., passive, active, insider, close-in, distribution)- Knowledge of vulnerability assessment tools, including open source tools, and their capabilities- Knowledge of incident response and handling methodologies- Knowledge of general attack stages (e.g., footprinting and scanning, enumeration, gaining access, escalation of privileges, maintaining access, network exploitation, covering tracks)- Knowledge of the cyber defenceservice provider reporting structure and processes within ones own organization- Knowledge of system and application security threats and vulnerabilities (e.g., buffer overflow, mobile code, cross-site scripting, Procedural and injections, race conditions, covert channel, replay, return-oriented attacks, malicious code)Language/Structured Query Language [PL/SQL]- Ability to interpret and incorporate data from multiple tool sources- Knowledge of file extensions (e.g. .dll, .bat, .zip, .pcap, .gzip)- Knowledge of the common attack vectors on the network layer- Skill in reading and interpreting signatures (e.g., Snort)- Knowledge of web filtering technologies- Knowledge of intrusion detection methodologies and techniques for detecting host- and network-based intrusions via intrusion detection technologies- Knowledge of host/network access controls (e.g., access control list)- Knowledge of network protocols (e.g., Transmission Control Protocol and Internet Protocol [TCP/IP], Dynamic Host Configuration Protocol [DHCP]) and directory services (e.g., Domain Name System [DNS])- Knowledge of the common networking protocols (e.g., Transmission Control Protocol and Internet Protocol [TCP/IP]) and services (e.g., web, mail, Domain Name System [DNS]) and how they interact to provide network communications- Knowledge of Windows command line (e.g., ipconfig, netstat, dir, nbtstat)- Knowledge of Defence-in-depth principles and network security architecture- Knowledge of how traffic flows across the network (e.g., Transmission Control Protocol and Internet Protocol [TCP/IP], Open System Interconnection model [OSI], Information Technology Infrastructure Library [ITIL])- Knowledge of signature implementation impact- Skill in recognizing and categorizing types of vulnerabilities and associated attacks- Skill in detecting host and network-based intrusions via intrusion detection technolog
Skills We're looking for a software programmer who is passionate about developing and integrating powerful and efficient applications that work well for network engineers and users. We're looking for someone with a keen interest in web application development and design, working within a team, in fast-paced and start-up-like environment, and who is able to collaborate with other teams looking to solve challenges. You will implement applications which are easy Read more
to understand and use. You will not only deliver the result but you will also consider and deliver quality of software such as reliability, efficiency, security and maintainability. You should be able to understand the domain logic easily and innovate the way we do. You need to understand various development methods but you must be willing to adopt and improve the method that work for the team. You will perform analyst, design, develop, build, test, maintain and support applications and related systems such as database and network controllers. Responsibilities:Develop applications for API, Web, Desktop, Console Applications Build the libraries and frameworks that support small or large, simple or complex applications like Portal, network applications, API, schedulers, database synchronizations Optimize applications to maximize speed and scale Integrate applications with wide range of systems Write client-side code for web applications, create fast, easy-to-use, high-volume production applications and develop prototypes quickly Make sure the application and module that you develop are well tested before submitting for QA or Demo Migration of Data Any other tasks assignedRequirements:BA/BS degree in Computer Science, related technical field or equivalent practical experienceCCNA or any other Telco equivalent qualifications.5 years or more relevant work experience in web application developmentFamiliar with Telco business environment. Hands-on experience in:Microsoft VB.NET, ASP.NET MVC, WEB API, JavaScript, HTML5, CSS, MS SQL Server. Bootstrap, JQuery and various JavaScript Plugins. API developments (SOAP/RESTFul) with XML, and JSON structures Web Application development and deployments. Using SVN and Git systemsKnowledge in:Network devices (Router/Firewall/UTM) configurations including understanding on Layer 2 and Layer 3 of OSI Model. Windows and Linux Server Managements.Networking knowledge (OSI network layers, TCP/IP). Cloud experience.Virtualization and containerization (e.g., VMware, Virtual Box). A team player with excellent communication skills. Analytical thinking and problem-solving capability Ability to make informed decisions with incomplete information and by how strongly they advocate for better serving the user. Understanding context and quick to adapt to changes while keeping the team focused on a desired outcome.
Skills