Sign in or register for a JobTech account.
Jobs that require

osi model

skill Roles & ResponsibilitiesBe part of the team to provide Project Infrastructure Rollout and L3 BAU Support for application team, including systems architecture and design, licensing Collaborate actively with Product Owners, Developers, Infrastructure Team, Security, Project Management or other relevant stakeholders to plan schedules, deployments Work with Linux Servers, in a mixed on-premise / Amazon Web Services Environment Drive / Coordinate Release Readiness process for project go-lives Right-sizing of Read more
project environments and capacity planning of production systems Regular review of current infrastructure and identifying proactive improvements to systems Self-starter with the ability to coordinate with other technology teams to work on Projects or BAU processes Work during weekends as required for changes or project rollout RequirementsMinimum of Bachelor's Degree in Computer Science or a related IT major, with at least 5 ~ 6 years of relevant experienceThe ability to code is essential. Ideally, you're able to produce bash / python scripts and code in Java, and be proficient in source control eg. GITGood experience in designing both on-premise and/or cloud environments (AWS preferred) architectures according to the requirements, and taking projects from start to endAble to understand System/Network/Application Architecture Diagrams, and Traffic / Data flowExcellent understanding of infrastructure concepts in both on-premise and cloud and how they relate to one another, eg. Data Centers, Virtualization, Physical / Virtual Servers, Networks, Storage, Security, LicensingExcellent understanding of OSI Model and L3 - L7 Network concepts, eg. TCP/IP, NAT, DNS, HTTPExperience working with OSI L4 / L7 Technologies eg. Firewalls, CDNs / DDOS, Load Balancer, Web Servers / Reverse Proxy (Nginx or Apache), App Servers (Tomcat)Excellent troubleshooting and debugging skillsExperienced in working with a Linux Server Environment, preferably RHEL
Skills Roles & ResponsibilitiesProvide pre and post sales support to our APJ sales managers and clients respectively, by applying solid Mobile Core ( 3G/4G) experience.Provision of on-site technical support on the VIAVI Solutions Wireless product. The support will be undertaken throughout the APJ region.Provide support to customer R&D activities, to work closely with APJ customers on new functionality, integration, technical problem-solving and inter-operability testing.Main responsibilities/dutiesSupport field sales team in Read more
advance of customer meetings, demonstrations, evaluations, trade shows, etc. such as developing scenarios that clearly demonstrates the power of the company product, applying their experience of Mobile Core (3G/4G) as a must do focus to meet and exceed expectation.Installation and commissioning of new IP test systems and software.On-site customer training.Interoperability testing of VIAVI Solutions Wireless and customer equipment.Development, debug and integration with customer equipment of test scripts.Trouble-shooting and diagnostics of customer technical issues.Work closely with VIAVI Solutions Wireless Europe and regional teams to resolve technical issues.Build and maintain close relationships with key customers.Customers are primarily located in APJ Region, though some travel to other regions will be required.In additions, He/She may be requested to assist the sales and marketing teams with pre-sales activities such as demonstrations of customers and to provide feedback on potential new functionality and growth opportunities. Provision of on-site (and remote from site when required) technical support to Clients.Provide regular feedback to inform technical review meetings between organisation and Clients on the latest status of active issues.Work closely with both customer base and the product development team to qualify new features requested by customers.Collection of technical requirements from the customer for future enhancement of the productRequirementsKey Skills/CompetenciesMust have knowledge and solid understanding of applications, including the OSI model, plus common network protocols and applications used by major service providers.Strong L4-L7 protocol experience with basic understanding of L2/L3 experience with knowledge of common routing and switching protocols.Ability to analyse customer network topologies and ability to trouble-shoot, identify and solve problems.Knowledge of 3G and 4G Network topologies and components and proceduresKnowledge of VPN clients such as Cisco, any connect, SSL, IPSEC , Security device knowledge (Firewall, load balancers, IDS, IPS)Good knowledge and experience with Test Automation through either TCL, Python, Perl.Hands on experience in Linux operating system.Previous Application traffic generation is a plus particularly Mobile emulation suitesStrong verbal, written and customer communication skills.Ability to work on own initiative and develop as SMEExposure to using Linux scripting languages (Python, Perl, tshark, etc)Experience in Virtualisation technologiesExperienceAt least 4 years of working experience in related industry.Direct experience with IP network devices and functions – Switches, Routers, Load Balancers, Firewalls, Load balancers,Key experience in Mobile Core Service Provider Environments – EPC Components and procedures, MMS, S-GW, P-GW, HSS and interfaces. Also 3G – GGSN, SGSN, Gn, IuPS etc.Candidates with knowledge of key virtualization technologies such as VMware, KVM or Openstack are at a distinct advantage.Candidates with cursory knowledge of 5G is also advantageousEducation RequirementsThe successful candidate will be educated to degree level (BSc/BEng) or be able to demonstrate comparable suitable experience in an Electronic and Communications engineering subject.Other Key FactorsExcellent trouble-shooting and problem-solving skills; ability to logically analyze technical issues and determine potential causes.Possess initiative and a positive attitude, able to work both independently and as a team playerStrong communications skills and strongly customer-oriented.Willingness to travel frequently to provide solutions support to clients.Good oral and written communication skills in English.
Skills
Roles & ResponsibilitiesServer/ Network/ Data centre with the goal to achieve stable IT operations.Ensure Server, Network and System access security on a day-to-day basis. Application of Windows Patches on a Bi Weekly Schedule and ensuring Server stability after deployment.Ensure required Server documentation is maintained and completed to conform to laid IT standards.Server Setup / Administration, Security deployment (Patches, Anti-virus, Firewall & others) and Infrastructure Reporting. Backup and Restore Read more
on tapes and Disaster Recovery.Regional scope: Deploy and Support IT infrastructure (Security + office automation) for some affiliates in the region.Network processing, centralized and distributive network connection, including Installing, configuring and administering network technologies.Ample knowledge for Win 2008 onwards Server Setups \ Linux Server.Active directory management, NTFS security, disk quota managementGood understanding of OSI Model, TCP/IP protocol suite (IP, ARP, ICMP, TCP, UDP, RARP, FTP, TFTP)Well understanding of Bridging and switching concepts and LAN technologiesIP addressing and subnetting, Routing conceptsSound knowledge of routing protocols - RIP V1/V2, OSPF, IGRP & EIGRPSwitches: Basic Configuration & VLAN setup on Cisco Switches.Router: Basic Configuration & monitoring of Cisco Switches.VLAN: Configuration, switching isl, dotlqBack-up and Restore of all critical Servers including router & switches IOS, Outlook, DHCP, DNSFunctioning knowledge of WAN Solutions, protocol HDLC, PPPDeployment of OS via RISWorking knowledge of DHCP Server, DNS Server, Proxy Server on Linux and windowsOperate FTP SSH Samba Server in Linux EnvironmentSecurity administration port security on switch and IP security on Router via Access listSetting up Secure NFS Servers with multiple Clients for File and Disk sharing.Continuous Improvement via Trainings / Self Learnings on latest Technologies etc to keep us most up to date with rapidly changing landscape.Willingness to work outside of Office hours based on Network Requirements as part of Regional/Global Initiatives. RequirementsMinimum 3 years of relevant working experience in Server & Network Administration.Infrastructure Project and management skills.Microsoft Certification (MCSE, MCDBA) and CCNA certification will be an added advantage.Strong analytical and technical skills and effective in problem-solving.Ability to work under pressure in a fast-paced environment.Bilingual with strong command of spoken and written English.Team player with good interpersonal and communication skills.Customer Service oriented.Hands on experience is a MUST for the followings:Windows Server, Network, Security administration and MS SQL server administration.Network Switches/Router/Firewall configuration and setup.
Skills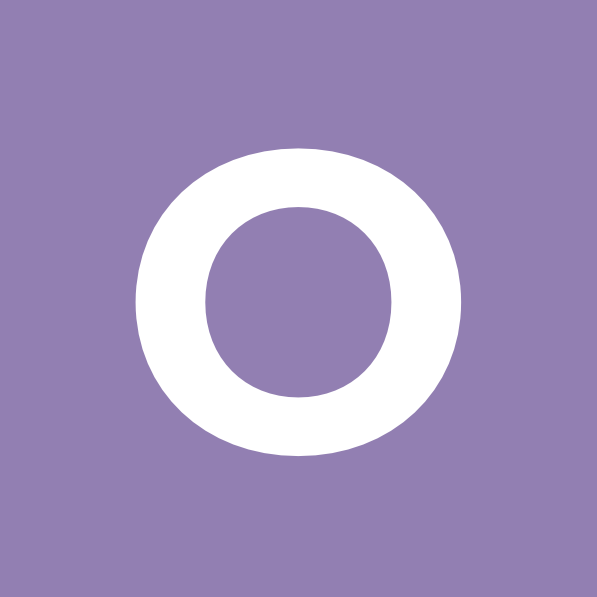 /br>Cyber Technology SupportPartake in technical design reviews, integration, testing, and documentation workResponsible for technical advisory to security / BAU teamsUpdate, sustain, and administer a high level of security for in-house security infrastructuresApply system security engineering principles to deliver real solutions premeditated to enhance the security positionIdentify threats and develop suitable defense measures, evaluate system changes for security implications, and recommend enhancements, research, and draft cyber security white papers, Read more
and provide first-class support to the cyber security operations staff for resolving difficult cyber security issuesWrite Risk Management Framework (RMF)-based policies and procedures, and develop comprehensive cyber security processes to contain implementationFacilitate and assist in security incident response effortsConfigure Windows and Linux host-based security as well as network and cloud-based security systemsSupport with the installation and configuration of network security architectures, including firewalls, router ACLs (Access Control Lists), web content filters and Demilitarized Zones (DMZ)Observe and respond to Intrusion Detection System (IDS) cues and anti-virus alerts.Review and calibrate security monitoring solutionsQualifications 1 - 3 years of experience identifying threatsAble to review security implications and recommend improvementsUnderstanding of Cyber Security MethodologiesProficient in bash , C++, Java, VBSExcellent Communication and Presentation SkillsCurrent knowledge of technology capabilities and trends , types and techniques of hacking attacks in the wild can be an additional advantageUnderstanding of OSI model and renowned ports and services can be an additional advantageBasic networking experience can be an added advantageAttention to details and good problem solving killsSAN GIAC, CCNA, CEH , CompTIA can be an added advantage*LI-TK
Skills

Roles & Responsibilities- Gather, Analyse, Design, Develop, Test, Document and Support for API, Web, Desktop and Console Applications.- Build libraries and frameworks that support large, complex applications like Portal, network applications, schedulers, database synchronizations.- Optimize applications to maximize speed and scale.- Integrate applications with wide range of systems.- Write/use client-side libraries for web applications, create fast, easy-to-use, high-volume production applications and develop prototypes quickly.- Ensure the application and Read more
module developed are well tested and secure.Requirements- BA/BS degree in Computer Science, related technical field or equivalent practical experience.- 6 years of recent continuous work experience in API, Web, Desktop, Mobile and Console applications development.- Recent working experience in Microsoft VB.NET, ASP.NET MVC, JavaScript, BootStrap, EJS, NODE, JQuery, AJAX, JavaScript PlugIns, HTML5, CSS, MS SQL Server.- Recent working experience in Web API Development by using both XML SOAP Web Services and Restful JSON APIs- Recent working experience in Web Application development and deployment.- Solid foundation in computer science, with strong competencies in data structures, algorithms and software design optimized for large amount of data.- Excellent works experience on web design with modern looking, clean and easy to understand UI/UX- Experience in API, Web, Desktop, Mobile and Console applications development.- Experience in Microsoft VB.NET, ASP.NET MVC, JavaScript, BootStrap, EJS, NODE, JQuery, AJAX, JavaScript PlugIns, HTML5, CSS, MS SQL Server.- Experience in Web API Development by using both XML SOAP Web Services and Restful JSON APIs- Experience in C#, PHP, Python, Java, Object-C and/or Perl programming languages.- Experience in modelling languages such as YANG- Knowledge in network devices, network configurations including understanding on Layer 2 and Layer 3 of OSI Model including knowledge in MPLS, EVPN and IPVPN networks- Experience and knowledge in networking devices such as Firewall and Routers especially for Juniper, Cisco, Fortinet and other brands- Knowledge and experience in working with Cloud and Virtualizations systems- Knowledge and experience in docker and application orchestration systems- Team worker- Able to communicate and work with customersLicence No: 12C6060
Skills

Roles & ResponsibilitiesYour Role Activities with International Business Engineering and Operations:Perform initial installation and configuration of ICT equipment (e.g. servers and core routers) and integrate them to HGC's VPLS/MPLS or IP network inside the Data Center.Perform initial installation and testing of WAN equipment (e.g. Huawei, Lucent SDH mux and OM device) and integrate them to HGC's data communications network.Prepare and setup the initial configuration of CPEs( e.g. Cisco Read more
1900 series) and install to customer premises.Assist customer to conduct necessary troubleshooting and testing before handover of service.Perform hardware and software upgrades of ICT equipment to increase customer's network capacity and to support new or additional requirement of customers.Perform network troubleshooting using JDSU tester and conduct network fault isolation and testing in order to provide immediate circuit restoration.Work with HK Service Management team for the MOPs and detail out the actions to be undertaken for all network changes to be performed.Work with HK provisioning and operations team in commissioning the network bearers and perform post-activity health monitoring after major network changes on production network.Ensure that the network nodes are operating properly and without any abnormalities. Perform standby monitoring in HGC POPs as necessary.Perform monthly health check of HGC POPs in the Data Centres by monitoring and checking the power, cooling, any minor or major equipment alarm, and also the inventory.24/7 on call support for the POP maintenance if necessary trouble shooting, emergency restoration and/or migration of circuit.Prepare weekly, monthly quarterly report on the inventory, tickets, performance & utilization.Activities with Solution Team for the Pre-sales job:Prepare concept design (high level diagram) that will be included in the project bid and for customer's reference.Prepare solution diagram (detailed and for internal reference) after the order is placed/confirmed.Attend meeting with Sales and conduct technical presentation to customer as necessary.Prepare and submit monthly report for the said activities (e.g. request received date and the date it was provided)Other activities:Perform small Project Management meeting, kick-off meeting, monitor and coordinate with Hong Kong PM and other sections to ensure the proper implementation and meet project lead-time.Coordinate with vendors and carriers for shipment logistics and service delivery respectivelyCommunicate with the Account Managers of service providers (equipment vendors and carriers) to get quotations for the services offered and pass to Sales and Pricing team.Support other regional offices and travel as necessary. RequirementsWhat Do We WantDiploma/Degree in Computer Science Engineering in relevant discipline.ITIL & CCNP certification preferred.Minimum 3 – 5 years' experience in supporting and implementing MPLS infrastructure.Strong consultancy and interpersonal skills.Good technical/engineering/development practice.Strong understanding of various Protocols & Technologies: TCP/IP, TCP, UDP, SNMP, BGP, OSPF, VOIP, DHCP, DNS, IPv4, Telnet, SSH, SIP, MPLS, POE, OSI Model.Willing to learn and understand networking, security & other networking products.Experience planning and developing support processes, standard documents and adhering to best practices.Ability to quickly comprehend the functions and capabilities of new technologies.
Skills Roles & ResponsibilitiesBe part of the team to provide Project Infrastructure Rollout and L3 BAU Support for application team, including systems architecture and design, licensingCollaborate actively with Product Owners, Developers, Infrastructure Team, Security, Project Management or other relevant stakeholders to plan schedules, deploymentsWork with Linux Servers, in a mixed on-premise / Amazon Web Services EnvironmentDrive / Coordinate Release Readiness process for project go-livesRight-sizing of project environments and capacity Read more
planning of production systemsRegular review of current infrastructure and identifying proactive improvements to systemsSelf-starter with the ability to coordinate with other technology teams to work on Projects or BAU processesWork during weekends as required for changes or project rolloutRequirementsMust HaveMinimum of Bachelor's Degree in Computer Science or a related IT major, with at least 5 ~ 6 years of relevant experienceThe ability to code is essential. Ideally, you're able to produce bash / python scripts and code in Java, and be proficient in source control eg. GITGood experience in designing both on-premise and/or cloud environments (AWS preferred) architectures according to the requirements, and taking projects from start to endAble to understand System/Network/Application Architecture Diagrams, and Traffic / Data flowExcellent understanding of infrastructure concepts in both on-premise and cloud and how they relate to one another, eg. Data Centers, Virtualization, Physical / Virtual Servers, Networks, Storage, Security, LicensingExcellent understanding of OSI Model and L3 - L7 Network concepts, eg. TCP/IP, NAT, DNS, HTTPExperience working with OSI L4 / L7 Technologies eg. Firewalls, CDNs / DDOS, Load Balancer, Web Servers / Reverse Proxy (Nginx or Apache), App Servers (Tomcat)Excellent troubleshooting and debugging skillsExperienced in working with a Linux Server Environment, preferably RHELGood understanding of SDLC Lifecycle, preferably through having wearing multiple hats in the pastGood understanding of Security Practices and Cryptography, eg. CAs and PKI, Keys and Certificates, SSL/TLS, Asymmetric / Symmetric Encryption, Hashing, OWASPStrong interpersonal skills including collaborating and team buildingExcellent oral and written communications skills and experience interacting with both ground-workers and senior managementGood to haveFamiliarity with Configuration Management and Infrastructure as Code using Ansible is a big plus1 - 2 years of hands-on experience working with Amazon Web Services (AWS) is a big plusFundament understanding of containerisation and experience working with Docker or other containerisation technologies / platformsExperience working in DevOps / Agile teams and technologies, eg. Atlassian Collaboration Suite, CI/CDExperience working in an ITSM-heavy / Financial services environmentWorking with Java tomcat environment / or with Content Management Systems (CMS)Experience in working on mission critical, high available systemsDemonstrable leadership quality in professional or non-professional setting
Skills

TransferTo is currently seeking a Solutions Delivery Engineer based in Singapore with experience supporting a global company to join our Solutions Delivery team.


The Solution Delivery team is part of the Technology department and is responsible for supporting the integration of partners to the TransferTo Cross-Border Digital Value Platform. Processing millions of transactions per month and interconnecting hundreds of partners from all around Read more
the world, TransferTo is continuously growing its coverage and footprint in the industry. A career with TransferTo provides invaluable experience in an exciting and rapidly expanding market and an opportunity to be part of a truly global company with various offices worldwide and a workforce that includes dozens of different nationalities.


The ideal candidate should be highly driven, self-motivated and truly excited about having a meaningful impact within the company. In addition, the candidate should be technically hands-on with a strong experience integrating with various APIs to support the business and partners. Combining a startup mindset with the scale of an industry leader, this role brings great opportunities to work on various projects, with both internal and external stakeholders, collaborating with a diverse range of partners and teams.



Key Role Responsibilities - Solution Delivery Team




Support existing partners with their daily challenges and expansion plans alongside account managers


Manage the integration of all regional partners to the platform including technical pre-sale and project management


Analysis of requirements and application architecture design based on requirements


Provide pre-sale and post-sale technical support and expertise in regard to partners' integrations


Work on the design of customized solutions, APIs and user experience flows with partners


Build a close relationship with our partners and business development teams to expand our coverage and services


Work closely with various internal teams to understand and support operational processes and new solutions


Provide feedback to improve the platform and products based on discussions and experience with partners


Travel alongside account managers to meet partners to facilitate the integration whenever required



Your Role Responsibilities as Solutions Delivery Engineer



Join the Solutions Delivery APAC team to efficiently integrate new partners to the platform


Work closely with the regional Business Team to manage the integrations


Design and develop API based integrations


Apply coding and analytical skills in all phases of the SDLC


Proactively analyze existing code and design to make recommendation and improve the existing platform


Maintain, debug and test applications as needed


Participate and contribute to ad-hoc development projects as they arise


Use and understand how to use efficiently version control systems including the concepts of branches and merges


Participate in meetings/visit clients/attend calls along side sales team to assist at technical level


Write and review technical and user documents



Essential Experience & Skills



MSc in Computer Science or related technical field


2+ years of experience working and integrating with APIs over IP (REST, Web Services, …)


2+ years of experience in a B2B company supporting partners on a technical solution or service


Experience with Dynamic languages (PERL, Python, Ruby)


Good understanding of the OSI model


Good understanding and knowledge of Object Oriented programming


Experience with PostgreSQL/MySQL or other database systems


Experience with GIT & Linux


Experience with test driven development


Experience in project management is a plus


Meticulous and attention to details


Strong analytical and strategic thinking skills to handle both the big picture and crucial technical decisions


Solution oriented - adapt and show resilience in the face of challenges - accept to take responsibility


Ability to multitask, independent and proactive - willing to get things done


Demonstrate motivation to learn new skills and technologies


Excellent interpersonal skills, curious, creative, and friendly to work with


Excellent written & verbal communication skill in English





About Us



TransferTo operates a leading global digital value services network offering safe, reliable and more accessible mobile value services for emerging markets. Our B2B cross-border network interconnects and provides mobile operators, money transfer operators, retailers, distributors, NGOs and corporates with unparalleled infrastructure and reach to offer solutions that better connect loved ones across borders. For more information, visitwww.transfer-to.com/digitalvalue
Skills Roles & Responsibilities

Specification, design and development of system software in a multi-platform environment

Creation of structured requirements

Integration of system software with other hardware and software systems

Implementation of quality assurance measures

Configuration management and software testing including error analysis and troubleshooting
Read more

Participation in product maintenance

Cooperation with international teams


Requirements


Degree in Computer Science, Electrical Engineering or comparable degree

Minimum of 5 years experience in object-oriented programming with C++, C# and python as well as sound know-how in development under Linux and Windows Server Operating Systems

Understanding of lower layer network protocol (OSI model)

Experience in agile development (SCRUM) and continuous integration

Interest and basic understanding in satellite monitoring technology

Strong analytical and conceptual skills as well as the ability to work in a structured and independent way in an agile environment
Skills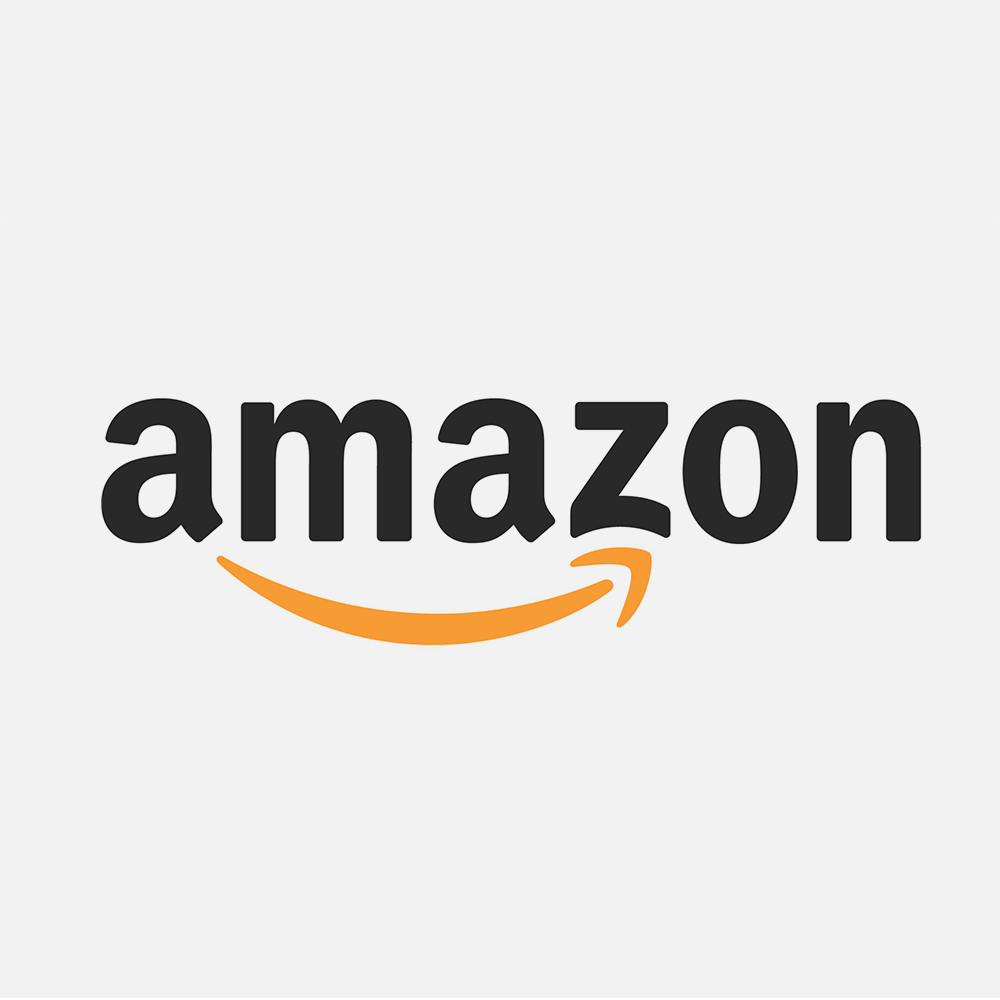 Amazon, one of the top 100 companies, has an immediate opening for an IT Support Technician in our Fulfillment Center. The successful IT Support Engineer will be responsible for utilizing his/her skills to provide assistance to the operations team in resolving technical problems within the Fulfillment Center that cover a multitude of technical disciplines. The IT Support Engineer position is the first level of support for the operations Read more
of the Fulfillment Center and becomes the voice and face of the IT department to our customers. Amazon seeks individuals who are willing to Work Hard, Have Fun, and join us in making Worldwide History.


The IT Support Engineer is a member of a Global IT organization responsible for all Amazon Fulfillment. Our team approaches work as seeing no job as too small and no challenge as too big! They will be supporting centers across this network with daily projects and activities as directed. Responsibilities include allocation and maintenance of IT equipment throughout the Fulfillment Center, managing multiple customer requests simultaneously. This includes troubleshooting of all IT related equipment such as PCs, wireless handheld devices, thin clients, printers and other end user devices. IT Support Engineers have the ability to move up 50lbs as well as stand and walk for 10-12 hours at a time with or without reasonable accommodation. IT Support Technicians are also responsible for the RMA and repair process for all devices under warranty. IT Support Engineers are also expected to participate in learning new technologies and career development opportunities as presented in an effort to progress to higher level positions within the IT network. The position will also require supporting of multiple buildings around the area.



Basic Qualifications



· High School diploma or equivalent

· Expertise in one or more specialized areas of IT such as Microsoft Administration, Linux Administration, or Cisco IOS (CLI)

· Advanced Troubleshooting skills in a multi-user high pressure environment

· Understanding of networking concepts such as DNS, DHCP, Email, HTTP, SSL, OSI Model, and TCP/IP protocols and applications

· Experience with Data Cabling / Computer Facilities maintenance

· Proven skills in PC repair, troubleshooting, deployment, and liquidation

· Excellent written and verbal communication skills in English (in person and via phone/radio) with peers, management, contractors and vendors.

· Ability to stand/walk for 10-12 hours per day

· Willingness to work flexible shifts and scheduling including nights, weekends, and holidays

· Authorization to work in the Singapore without sponsorship
Skills