Sign in or register for a JobTech account.
Jobs that require

payroll

skill

Roles & ResponsibilitiesSOFTWARE SUPPORT EXECUTIVESJob descriptions and responsibilities:•Responsible for hotline support and train end-users on all company's software products,•On-site support, installation and training at end-user office,•Trouble shooting of current software and new software,•Assisting sales and software staff on any sales or software activities if necessary,•Candidate with implementation of software projects will be an added advantage,•Any job functions to help the company function as a team that assigns to Read more
you.RequirementsRequirements:• Degree IT/Computer Science/PR/Marketing/Communication or equivalent.• Local Fresh Polytechnics graduates are encourage to apply.• Exposure to payroll, Human Resource and WEB knowledge will be an added asset.• Excellent communication and presentation skills.• Patient, polite, friendly and helpful personality.• Positive attitude, dynamic, resourceful and independent.• Must have interest in Software and IT industry.• Good PC & Web Skills, knowledge in Windows, Windows XP-Pro, Win NT/2000/2003 & above.• Familiar with MS Office and Windows software.
Skills Roles & ResponsibilitiesResponsibilitiesHandling of HR administrative and recruitment workResponsible for upkeeping and maintaining all workers personal and training recordsApply, renew, issue and cancel work passesPayroll calculationSource and liaise with training vendors and institutions on training activitiesEnsure all activities related to HR functions comply with legal requirements and relevant labour law/ Employment ActHandling insurance related mattersPreparing Monthly Levy Billing to Account DepartmentAny other adhoc duties as assigned by the Read more
superiorRequirementsRequirementsMinimum Diploma in Business or related fieldProficient in Microsoft OfficeGood knowledge of Employment Act, MOM rules and regulations and experience in dealing with foreign workersResponsible, mature, meticulous and committed team playerGood communication and interpersonal skillsOther:Working Day: 5.5 days per week (Alternate Saturday)Working Hour: 8.00am to 5.30pm (Mon to Thur) 8.00am to 5.00pm (Fri) 8.00am to 12.00pm (Sat)Work Location: 24/26 Tuas Avenue 2Transport Provided at Boon Lay MRT
Skills Full time permanent role Fortune 500 Company Location: Buno Vista Working Hours: Mon-Fri (9am - 6pm) Salary: Up to $3600 + AWS +VB +Attractive BenefitsJob Responsibilities:Timely and accurate processing of monthly payroll and statutory reporting for APAC employees.Complies with the regulatory standards and the company's internal policies and procedures for payroll. Support recruitment process and work with HR Business Partners and business leaders to ensure that manpower requirements Read more
are met. Provide administrative support to process employee movements e.g. transfers, promotions, resignations. Administer e-leave and manage employee leave records Up-to-date and accurate preparation and analysis of HR reports. Assist in HR administrative duties.Job Requirements:Diploma/ Degree in Business/ HR or relevant field. 3 to 5 years' relevant experience Knowledge of HR practices and payroll systems (SAP) Good communication and organization skills.If this sounds like you, click "Apply" and submit your application now or email your resume to Kat at [Click Here to Email Your Resume]. *We regret only shortlisted candidates will be notified. By submitting your application to us, you'll deemed to have agreed and consented to us collecting, retaining, and disclosing your personal information to prospective employers for their consideration. Chan Yean Yee (Kat) | R1879957 Scientec Consulting Pte Ltd | 11C5781
Skills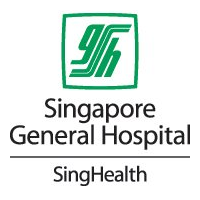 Job DescriptionYou will be responsible for the maintenance of payroll records and preparation of payrolls. This includes ensuring accuracy of payroll records, preparation of reconciliations for payroll accounts and reports on headcount and payroll costs. You will also assist to handle queries from staff on matters concerning their pay.Job RequirementsDiploma in Accounting with some payroll/ accounting experienceMeticulous and enjoy working with numbers
Skills

Accounting:Managing client accountsPerforming Accounts Payable or Accounts ReceivableLearn to handle full set of accountsPerform month end closing, reconciliation and monthly management reportingGST submission Monitor budget versus expenditures for clients accountsAssist in HR duties such as payroll, CPF, staff claims, leave records, etcAny other ad hoc account & admin duties as assignedEnsure books closed and deadline as per requestedSales:Ensure accurate record and update of client details and establish regular Read more
customer contacts.Provide exceptional sales and customer servicesIdentifying new sales leadsPitching products and/or servicesMaintaining fruitful relationships with existing customersAbility to cold-call set-up meetings with potential clientsPlanning and overseeing new marketing initiativesREQUIREMENTS:Willing to learn at fast pace Highly communicative and pleasant personalityAdapt in QuickBooks , MS office and PowerPoint presentationsPreferably own their personal notebook (Might be required to work from home during urgent project)Ensure timely responses to customers' requests for proposals and quotations with good follow upBuild strong rapport with customersManage customers' payment collectionProvide weekly sales report & market update if neededMake call contacts with customersSecure appointments for the advisor through phoneFollow up with clients through phone or e-mailProvide basic information and support to customersSelf-motivated individual with initiative who enjoys working within an entrepreneurial environmentBe responsible, work quickly, pay attention to details and help the manager run smoothly whether its writing briefs, chasing and etc. Take ownership for the tasks/work assigned to you and execute them with diligence.Able to commit immediately preferably, with a minimum commitment between 4 - 6 monthsCurrently enrolled in a tertiary education institution (University, Polytechnic, ITE)Singaporean/PR is requiredBackground in Accounting/Finances Benefits include:Working hours: Monday to Friday 9.30 am to 6.30 pmInternship paid out monthly $400.00 + CommissionTransportation Potential to convert into a full-time staff
Skills

Roles & ResponsibilitiesExciting Industry - Asia-Pacific Focused Telecommunication and Space businessFull Time, Excellent Salary, Great Team and EnvironmentReporting to CFORole PurposeThe Finance Manager will be responsible for oversight of all finance, accounting and reporting activities including supporting presentations to the board finance and audit committee and will work closely with the senior leadership team.The Finance Manager will lead all day-to-day finance operations and supervise accounting and finance staff Read more
members as applicable including functional responsibility over accounting, accounts payable, accounts receivable, payroll, and grants administration.With HQ in Singapore and team members based across the world, Kacific are a leading next-generation wholesale broadband satellite operator that are disrupting their industry and bringing telecommunication services (high speed internet) to countries in the Pacific and South East Asia. The company is already generating revenue since 2017 and growing at fast pace. With our first Satellite under construction and due for launch in 2019 this is an exciting time to join the team at Kacific.RequirementsResponsibilitiesOversee all financial, project and grants accounting; ensure that expenditures are consistently aligned with grant and project budgets throughout the funding period; collate financial reporting materials for investors, lenders, and other government grantsOversee all accounts, ledgers, and reporting systems ensuring compliance with appropriate IFRS (or other applicable) standards and regulatory requirements.Assist Kacific leadership in the annual budgeting and planning process; administer and review all financial plans and compare to actual results with a view to identify, explain, and correct variances as appropriate.Support the board's audit and finance committees around issues and trends in financial operating models and delivery.Manage organizational cash flow forecasting by working in partnership with senior managers; continuously collaborate to assess the financial efficacy of operations and establish finance and administrative systems to support program operations.Consistently analyze financial data and present financial reports in an accurate and timely manner; clearly communicate monthly, quarterly, and annual financial statements; monitor progress and changes and keep senior leadership abreast of Kacific financial status.To be successful in this role you will require a demonstrated successful track record in the following area:MandatoryExtensive experience with producing financial statements and management accounts, and with financial forecasting, budgeting and reportingExtensive experience leading and coaching a small team in SingaporeExtensive knowledge in IFRS within SingaporeExperience in managing audits and working with external auditorsExperience in ERP/Accounting software and Finance system rolloutExcellent knowledge of MS Office Suite, including advanced Excel skillsPreferredIdeally having worked in a start-up or a smaller team environment in SingaporeExperience working in organisations with entities in multiple jurisdictions, particularly in the Asia Pacific regionExperience in tax compliance across multiple jurisdictionsSingaporean/PR or existing pass holders need applyQualificationsDegree in Accounting – Or equivalentCPA preferred but not essentialPersonal AttributesSelf-motivation and driveAbility to solve problems, make decisionHighly developed English communication skills (verbal and written)Confident and determined approach with ability to present to executive team and board members
Skills

Roles & ResponsibilitiesAn exciting opportunity has arisen within this global US multinational for an HRIS Senior Program Manager to support the region in the implementation of a new global HR system.RequirementsReporting to the VP, you will need to ensure the successful roll out of the new HRIS system (Oracle Fusion) across the regional headquarters and business making sure the requirements are understood and appropriately reflected in the business Read more
process.Working in partnership with internal IT Services team you will deliver support to the HR users using the eHR system and manage the process of building up interfaces between eHR and country payroll systems.The successful candidate will have at least 8 years of relevant experience in HR systems (HRIS, payroll, leave, etc) and also must have prior experience in Oracle Fusion. You will have the ability to transfer system and process knowledge to others and have demonstrated the ability to navigate complex solutions.If you think you have the right skills for this role, then please send your CV to Ash Russell [Click Here to Email Your Resume] or call our HR team on +65 63030721 for more information
Skills Roles & ResponsibilitiesOversee the entire financial operations of the company, take charge of the budgeting and forecasting process and ensure that business analysis and project costing is presented to top managementQuarterly GST submissionMonthly PayrollYearly tax SubmissionAct as a key business partner and be relied upon to make strategic and informed decisions to improve overall performanceResponsible for statutory and tax compliance matters and liaisingwith tax department.Strengthen internal control, conduct Read more
analysis of financial risks and benefits on business initiativesConduct weekly and monthly financial assessments and generate reports to be submitted to the senior management team and shareholdersEstablish budgets in accordance with the requirements of company departmentsDevelop quarterly financial plans and projections for the company RequirementsA degree qualified CA/CPA with about 5 years of post-graduation experienceHands on, proactive, adaptable and possess excellent communication skills that will be required to work with a wide range of stakeholdersThrives well in a growing and reactive environment supporting business growth and expansion
Skills Roles & ResponsibilitiesPreparation of financial statements to meet statutory requirements and in compliance with the FRS.Preparation of corporate income tax computations, handling of payroll and filing of GST returns.Liaise with auditors and tax agents, as and when required.Analyze, assist and recommend financial implications in various operational issues for our clients.Establish, develop and maintain good client relationships.Participate in ad hoc projects.RequirementsPossess diploma/degree majoring in Accountancy or ACCA.At least 3 Read more
years of relevant experience, with experience for handling full books of accounts and preferably preparation of income tax computations.Hands on and meticulous with high level of motivation.Good analytical skills and ability to cope with tight reporting deadlines.Possess excellent communication and interpersonal skills.Independent, with the ability to work with minimum supervision.Only Singapore citizens or permanent residents need to apply.
Skills Roles & ResponsibilitiesIT Sales Administrator ($2800 - 4000, 5days, CBD area, 1 year renewable contract, Agency Payroll)To provide sales support to sales team of cloud computing infrastructure solution provider.Job Duties:To co-ordinate sales activities and perform administrative workReview PO's prior to submission to Sales OpsMaintain sales records and update customer recordsWork closely with sales team to ensure smooth order processing and fulfilling of orders.Compile weekly pipelines/forecast from Salesforce (SFDC) Read more
update and (manual) approval process required in SFDCAdministrators take on a variety of tasks to support sales representatives;Handle incoming calls from local and overseas clients' enquiries via phone and emails;Prepares evaluation request documents during the sales process, gathers leads and send email to client;Generate bookings/shipments/backlog and ad-hoc reportsRequirementsJob Requirements:-Diploma or degree holders in information technology related studies;With minimum 3 year of working experience in sales administrative or customer service using SFDC;Able to work independently as well as good team player;Highly committed to sales and customer service with good interpersonal skills, initiative and follow-through.We thank you for your interest in this position, applicants with relevant experience please send Microsoft word resume with expected salary to [Click Here to Email Your Resume] for faster processing. Alternatively, please visit http://www.facebook.com/MachspeedHR for more jobs available, thank you.Shortlisted candidates will be contacted for interview session via phone. Thank you very much.Agency License No. 12C6200 / EA Personnel No.: R1548977
Skills