Sign in or register for a JobTech account.
Jobs that require

perl

skill Roles & ResponsibilitiesPart of the Security Architecture & Delivery department, the Monitoring solutions team designs, builds and maintains in operational conditions the platforms used for the monitoring of security events, detections of suspicious activity and incident response. Supporting the Regional Cyber Security Operations Center (CSOC), its primary focus is to ensure the availability and performance of the platform, permanent event data quality and effectiveness of detective controls.The monitoring Read more
solutions specialist is a technical role working closely with CSOC and Business Unit's IT departments to integrate security data and ensure the quality of its correlation. He/She must have strong technical skills to be able to coordinate with other Business Unit, assist the user community, coordinate with vendors, and be able to adapt to a changing environment.Key Responsibilities (List the duties or task performed critical to successMaintain a 24/7 availability and functionality of the monitoring platform (Splunk)Ensures the exhaustive identification, mapping, modeling and correlation of event logs for all platforms and security use case supported by Regional IT SecurityDevelop and maintain monitoring alerts to immediately detect any fault or delay in the collection and correlation of logs, and react appropriatelyProvide support timely support to CSOC and LBUs in the troubleshooting of issues and new integration initiatives. Answer requests and service tickets in a timely manner and within SLAsProactively look for data quality and architecture issues which may prevent the detection of activity, or open new vulnerabilities and risksDevelop dashboards and controls pertaining to IT Security control and assuranceProvide technical advice to other teams on the usage of the platform to maximize its effectiveness and value to the businessParticipate and support in technology research, PoC, and rollouts of toolsets used by CSOC and LBUs for the monitoring and response to security eventsLiaise with Service Delivery Managers & Security Engagement Managers to communicate effectively on projects, initiatives and business requests; Integrate with existing Change Management processesSupport data modeling and data analytics exercises; Proactively research new techniques and controlsDocument and maintain accurate a list of documentation, procedures and processes pertaining to the platform and techniques of monitoring, detection and data integrationDevelop and maintain Standard Operating Procedures for security engineering roles and responsibilities.Report common and repeat problems (trend analysis) to management and propose process and technical improvements.Work hand-in-hand with Analyst Team to identify, remediate and bring closure to all potential security related threatsWork with peers to ensure documentation and knowledge sharing is adequate and there is no single point of failureMaintain and enhance threat intel data feeds and correlationSupport in new initiatives such as UEBA, Security orchestration, EDR, Cloud assuranceRequirementsBachelor Degree in Computer Science/Information Systems/Computer EngineeringProfessional Certification are added advantages 4 to 7 Years of Relevant working experience in engineering and integrating technologiesSelf-starter, able to work with a mix of technical and non-technical clientsThe ability to pick new technology or concepts up very quickly requiredExperience with one or more scripting languages such as Perl, Python and PowerShell requiredExperience working with interpreting, tuning, searching and manipulating data within enterprise Log Management System (Splunk)Excellent communication and interpersonal skills, fluent in both speaking and writing English.Desired: Splunk Certification.
Skills
Roles & ResponsibilitiesThe OpportunityOur client is an established organization in the banking industryThey are currently looking for a L2 Application Support Analyst to join their Compliance and Market Risk teamMain responsibility is to provide technical and functional support to a portfolio of Counterparty Credit Risk Applications.The JobProvide level 1 and level 2 application support (technical and functional) to a portfolio of counterpart credit risk applications.Analyze and manage incidents/problems/requests Read more
coming from usersProcess and issue daily, weekly and monthly reporting on data quality of risk chain in which the activity is usually more intense on monthly run.Supervise and monitor daily and monthly chains and handle user request by workingclosely with project, infrastructure and production teamsSupport overnight batches which take place during the Singapore Morning and early afternoon time to ensure that problems are swiftly analyzed and resolved to minimize down-time.Handle some automation and development to improve support activityPrepare and maintain support documentation RequirementsThe TalentCandidates should have 5-8 years' experience in application support in a large organizationExposure to Counterparty Credit Risk applicationsStrong knowledge in Sybase, Unix, Shell scripting, Perl and Control-MGood knowledge Microsoft OfficeGood knowledge in Control-MKnowledge in Financial products (Treasury, FX, Credit, IRD…) is an advantageStrong analytical or troubleshooting skillsToh Wen HuiEA License No: 91C2918Personnel Registration Number: R1767204Tel: +65 6697 7881Email: [Click Here to Email Your Resume]
Skills

Roles & ResponsibilitiesResponsible for planning, supporting and executing global and regional infrastructure projects (Data Center Exit and Legacy to PaaS/SQLaaS database migrations)Support activities related to database support during infrastructure events, changes related to database maintenance, DC activities.Remediation and migration of the banks end of life infrastructure.Compliance with operational / change management guidelines.Knowledge in Sybase database administration, Linux, BMC SQL BackTrack, BMC Patrol, Commvault are a plus. RequirementsAt least Read more
3 to 5 years' experience and knowledge of the following RDBMS technologies:MSSQL 2000, 2005, 2008, 2008R2, 2012, 2014 and 2016 Analytical and troubleshooting experience on MSSQL ServerExperience in large enterprises supporting 500+ serversInstallation of MSSQL Reporting Services & Analysis Services.Capable to perform MSSQL DB setup, database upgrades, space management, backup & recoveryDiagnose and resolve performance issues, connectivity/security issues and database corruptions in a critical production environmentSetup and maintain High-Availability and Disaster Recovery solutions (Log shipping, Mirroring, Replication, AlwaysOn) in MSSQL using MSSQL Client tools.Familiar in Windows system administration relevant to MSSQL database management.Experience in supporting multiple MSSQL Server installations on a single box & in multi node cluster environment.Experience in troubleshooting MSSQL Log Shipping, Mirroring , Replication and AlwaysOn problems.Experience with clustering technologies and replicationAssisting application teams to resolve performance issues when they arise, coordinating with cross-functional teams where applicable.Capable of providing provide 24X7 support in a critical production environment.Capable of handling workload and volume.Propose and/or participate in ongoing process improvement programs, automation projects.Should be able to deliver and drive tasks independently as well as a team player, positively contribute to meet the team goals & exhibit ownership of deliverables.Strong PowerShell & Perl skills in Windows environment, debugging infrastructure support scripts in case of issues or / for better management.Experience in ITIL process & ticketing systems is added advantage
Skills Roles & Responsibilities About the Company Our client is a multinational bank into wholesale and retail banking and has plans to expand the team of developers.​ About Job: You will be responsible for end to end implementation also require to work closely with internal stakeholders and internal technology team. Candidate will be managing structure products for the global market and ivestment management divison. Candidate is also expected to Read more
drive the developemnt and testing process to achieve sucessful implementation with in time frame.Requirements Skills & experinces required:2 years of software development experience in any of Perl/Python/C++/JavaGood knowledge of SDLCGood knowledge of testing life cycles, ie SIT, UAT, and Go-liveStrong knowledge of Linux, Shell scripting and SQLGood communicator and willing to work in demanding environments.apply online please use the 'apply' function, alternatively you may contact Puja NarangRandstad EA License No:94C3609EA Personnel Registration No: R1434239
Skills

Roles & ResponsibilitiesOur client, a leading IT/ Fintech company, processing real-time transactions for money transfer operators, mobile operators and digital wallet providers, and offering safe, reliable and more accessible mobile value services for emerging markets, is currently seeking a Head of Engineering to join their Singapore office.You'll be working closely with the leadership team, the CTO, Product and Engineering teams. This role involves team management and mentoring and Read more
is also relatively hands-on as well.Reports Directly to: CTOKey ResponsibilitiesLead and participate in the choice of design, architecture, technologies and assist in the evaluation of new technologiesLead and mentor an Engineering team of 15-20 persons.Provide support to attract, identify and grow top engineering talentsDefine and execute the engineering roadmap and strategy based on company's objectivesReview of current platform and proposition of enhancementsActively support the integration engineers and new features requested by the product teamAct as the architecture expert, analysis of requirements and application architecture design based on requirementsAct as the software engineering best practices expert (code quality, code review, testing and product quality), processes, metricsBe confident to work within a continuous integration and delivery environmentCoordinate with product and business development teams to define future evolutions and featuresWork with other team members locally and overseasFollow and improve software standards and guidelines within the technology team and code reviewWork with other team members locally and overseasRequirementsSkills and RequirementsBachelor's degree in Computer Science or equivalent10+ years of experience in a Tech, Ecommerce or Fintech company with a minimum of 3 years of team management / technical leadProficient in one or several of the following programming/scripting languages: Perl, NodeJS, JavaScript, Python, Ruby, GoLang and object oriented programmingProven experience in using and developing on LinuxGood analytical, problem-solving skills and willingness to investigate complex problemsExperience in designing, integrating, developing web services and REST/JSON APIsFamiliar with the following technologies and services: Amazon AWS, PostgreSQL, Jenkins, GITManagement of QA processes and methodologiesPassion for writing well tested codeSolid understanding of client/server architecturesStrong analytical, strategic thinking and problem-solving skills and willingness to investigate complex problemsSolid understanding of client/server architecturesSelf-starter, creative, curious, strong communication and analytical skills, customer oriented and strong leadership skills.For more information about this role, please contact Aurelie at: [Click Here to Email Your Resume] (Personal Registration ID: R1434951)Kindly take note that only shortlisted candidates will be notified. We thank you for your understanding.About Timeo-PerformanceWe were founded with a vision to improve the world of work for everyone.Timeo-Performance has been helping companies Assess, Build and Develop teams and talents in APAC since 2008. We are Recruitment, Training and Business/HR Performance experts and our priority is to help you grow and succeed. We understand your culture, organization and objectives and deliver outstanding results crafted for you. We thrive to bring best practices, innovative and integrated solutions with our selected partners: Akteos (intercultural management), Cross-Knowledge (digital learning) and more. We love what we do, feel the Timeo-Performance experience.Timeo-Performance Pte Ltd - 150 Cecil Street, #15-01, Singapore 069543Reg 200811838D - EA License number: 09C4169
Skills Roles & ResponsibilitiesYour profile & role on the projectYOU: Thrive on challenge. When was the last time you fail? Are curious & always learning. What are you up to right now? Can deal with constant change. When were you last surprised? Have mastered at least one skill of your trade but you're not defined by it. What can youteach us? Can you wear many hats?YOU AGAIN:Graduated from an Read more
Engineering School, you have a proven experience of 2 to 10 years on asimilar position. You are passionate about new technologies and digital innovation. You havealready worked in an Agile environment driven by Time-To-Market, you communicate easily, areindependent and able to make significant proposals. Most importantly, you are somone wholoves CODING!Within exciting projects, you will initiate development projects, carry out scoping studies,implement architectures and write architecture documents. You will assist our customers inadopting the new architecture patterns imagined by Web giants. On these occasions, you willcarry out code, performance and security audits as well as architecture studies.➔ Writing reusable, testable, and efficient code➔ Ensuring high performance and responsiveness to any technical requests➔ You are familiar with Agile / Scrum Methodologies and will be part of daily stand up,backlog management, demos, retros, etc.➔ Ensuring not only development but also testing, maintainance, and supportSTILL YOU:✔ You have at least 3-5 years of hands-on experience in Front-end development (AngularJS, ReactJS etc) and Back end (NodeJS, Java, Python, Clojure, Databases, PHP, etc.), or mobile (Swift for IOS, Android, native or hybrid) development.✔ You are interested in designing scalable, reliable and secure softwares using acombination of different languages, frameworks, libraries and technical environment.✔ You like to work in all phases of a rapid product development lifecycle: You are familiarwith Agile Methodologies, Scrum, Kanban, and interested in learning more about DesignThinking, Lean Start-up, TDD, BDD, or XP.✔ You are communicative with good sense of idealism and pragmatism.✔ You're endlessly curious and thrive in an environment where you're continuallylearning and solving new problems.Your role at PALO ITYou will be invited to take part in R&D works done within our Practices. You will have the chance to assist or be a speaker at must-attend international IT conferences. You will have the opportunity to write articles for our Blog or specialized press. Genuine ambassador of PALO IT, you will present our offers and take an active role in the development of the company.Your technical environment# Digital projects: web, tablet and mobile applications # Understanding of systems engineering concepts, ability to conduct cost/benefit analysis, Business case studies, translating and simplifying requirements, management and communication # JavaScript : Angular, React, Node, Backbone, HTML5; CSS3 # Agile and Scrum methodologiesWHY US ?PALO IT is a learning company guided by the values of Agility and craftsmanship offering you multiple possibilities to express yourself and enhance your skills through :# Our monthly BarCamps; # Our R&D projects; # Our Practices (Development, Architecture, Lean & Agile, Big Data); # Our missions high added value missions in France and internationally that will make you discover new horizons; # Our participation to and sponsoring of major technical events; # And our parties parties = FUN !Firmly focusing on international expansion, we have offices in France, Hong Kong, Singapore, Sydney and Mexico, meet us to continue this growth !If you like what you just read, we'd love to have a chat with you!Requirements✔ You have at least 1 to 2 years of hands-on experience in ReactJS and other Front-end development (Javascript, VueJS, MeteorJS, Clojurescript, AngularJS, etc) and Back end (NodeJS, Java, Python, Clojure, Databases, etc.), or mobile (Swift for IOS, Android, native or hybrid) development.✔You are passionate about new technologies and digital innovation.✔Experience in building and delivering web / mobile business solutions (e.g. in Banking, Travel, Finance, Healthcare, Information industries) and Restful API projects.✔Has a very good knowledge with deploying and maintaining a database (MongoDB, Postgres, Redis, Cassandra) and implementing software in at least one of these programming languages: python, javascript(node.js), java, C#, perl, ruby. Some experience with orchestration and configuration tools such as Rancher, Kubernetes, Swarm, Ansible, and Chef will be a plus.✔Practical knowledge and experience with Unified Modeling Language (UML) for business modeling (work flows) and object modelling.✔Proven/previous experience with Continuous Integration/Continuous Deployment and DevOps.✔Strong critical thinker with problem solving aptitude.✔Ability to communicate effectively in written documents and oral presentations, explaining concepts clearly to audiences at various levels of technical knowledge.✔General banking knowledge or Banking knowledge related to Wealth Management / Private banking is a plus.✔You have already worked in an Agile environment driven by Time-To-Market, you have good communication skills, are independent and able to make significant proposals. But most of all, you love CODING! Share your GitHub account!
Skills Roles & ResponsibilitiesAbout SalesforceSalesforce is the global leader in customer relationship management (CRM) software. We pioneered the shift to cloud computing, and today we're delivering the next generation of social, mobile and cloud technologies that help companies revolutionize the way they sell, service, market and innovate-and become customer companies. We are the fastest growing of the top 10 enterprise software companies, the World's Most Innovative Company according to Read more
Forbes and one of Fortune's 100 Best Companies to Work For. Our "more human, less corporate" culture is built around doing work that matters, winning as a team and celebrating success Aloha-style. Ready to find your #dreamjob?Database EngineerJob DetailsWe are currently looking for a Database Engineer in Infrastructure Engineering for our global team in Singapore. The Infrastructure Engineering team is a fast-paced, dynamic, global team delivering and supporting technology infrastructure to meet the substantial growth needs of the business and is essential to deployment of all new equipment and upgrades to hardware and software. In this role, you will collaborate with other Systems, Network, Database and Storage Engineers in delivering innovative solutions in an agile, dynamic environment. Key to this position will be a focus on operational excellence and automation in a secure, high-performance, highly available (99.999%) and fully resilient infrastructure across multiple data centers.ResponsibilitiesResponsible for Production operational day-to-day activities including backup, monitoring and DB performance, DB releases, patching and maintenances which are sometimes scheduled during weekends or after-office hrs.Configure and maintain Oracle Clusters environments (RAC) and Replication environments (Data Guard).Design, build, automate and deploy highly available, robust, resilient and secure database solutions.Design and scale out services in our multi-tenant infrastructure.Works in conjunction with multiple teams to make sure that the infrastructure and the applications that depend on it work harmoniously together.Document all operational processes and procedures to optimize support and management of deployed systems - demonstrate proficiency in establishing repeatable processes.Adopt, embrace and promote agile practices.Perform Design/Code reviews.Strive for quality - Develop test strategies, build automation framework, write unit and functional tests to build solid test coverage.Contribute towards new and ongoing Technology projects in areas of Scalability, Performance and High Availability and Automation.Collaborate with Architects, performance engineers and system administrators on database and system optimizations.Investigate production issues and perform root cause analysis.On call rotation for production support. RequirementsJob RequirementsDegree in Computer Science or equivalent industry experience.At least 8 years' experience as an Oracle DBA with software development experience.Development skills in UNIX shell, Perl, Python (preferred) or Java.Strong knowledge of SQL and PL/SQL.Experience supporting business-critical production database systems.Experience in following areas:DB installation, configuration, upgrade, maintenance, patching and security.Oracle Real Application Clusters (RAC), Oracle Data Guard, ASM.RMAN backups and restores.Supporting critical production databases.Experience in implementing automated tools.Good communication and documentation skills.Ability to learn quickly and deliver high quality code in a fast-paced, agile team environment.Ability to work effectively within a team environment and to work proactively.Desired SkillsExperience or Knowledge in Docker, Puppet, Jenkins Frameworks.Experience or Knowledge in Postgres and/or MongoDBKnowledge of Exadata architecture and administration.Oracle Enterprise Manager Grid Control.Database performance analysis and tuning skills at the application and physical layers.Software engineering - source control, continuous integration, test-driven development.Experience in writing unit and functional tests to build solid test coverage.Agile development experience.
Skills

Roles & ResponsibilitiesExternal Job Description Required. Responsibilities: Responsible for both product development and supporting high volume manufacturing of SSD. Support for SSD failure analysis from NPI to HVM stage. Perform manufacturing yield evaluation and data analysis. Perform detailed electrical and physical failure analysis and work with other departments to resolve SSD related issues. Troubleshooting failure from customer return and provide solutions to fix the problems. Requirements:Bachelor or Masters Read more
degree in Electrical/Electronic Engineering or Computer engineering. Relevant experience in either SSD or HDD industry will be an advantage. Relevant experience with computer hardware, knowledge of storage interface such as SATA, SAS will be an advantage. Proficiency in programming languages such as C, C++, Python, Perl and etc. Location: 990 Bendemeer Road, Singapore 339942Responsibilities:Responsible for both product development and supporting high volume manufacturing of SSD.Support for SSD failure analysis from NPI to HVM stage.Perform manufacturing yield evaluation and data analysis.Perform detailed electrical and physical failure analysis and work with other departments to resolve SSD related issues.Troubleshooting failure from customer return and provide solutions to fix the problems.RequirementsRequirements:Bachelor or Masters degree in Electrical/Electronic Engineering or Computer engineering.Relevant experience in either SSD or HDD industry will be an advantage.Relevant experience with computer hardware, knowledge of storage interface such as SATA, SAS will be an advantage.Proficiency in programming languages such as C, C++, Python, Perl and etc.
Skills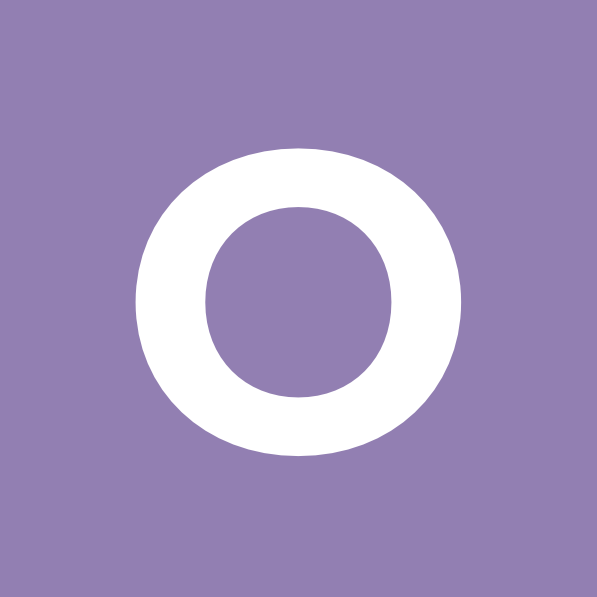 Roles & ResponsibilitiesJob PurposeThe Technical Services Engineer is a key role in ensuring that Grapeshot's geographical organisations are given effective first line technical support and that technical issues are effectively escalated to the central QA function in a timely manner. This role will liaise closely with the Customer Services function acting as their local technical backup and knowledge base. Documenting new issues/procedures as they arise to share knowledge Read more
within the Technical Services teams and wider business.The Technical Services Engineer will also support the Sales teams with their Publisher and Platform solutions.Main Responsibilities● Monitoring categorisation quality and rates across regional platforms and languages and communicate exceptions to QA, either through ticketing service or directly on Jira.● Make sure tickets are in a format and with enough relevant information that can be actioned by QA. Controlling the technical tickets to ensure all information relevant to the query is captured without the need for subsequent follow-up queries.● Carrying out systematic and detailed fault diagnosis to ensure the cause is understood.● Resolving all calls not dependant on a code fix and provide the solution to the customer.● Communicating with Software Development team members any issues requiring code changes.● Taking ownership of a technical query from initial contact through to successful resolution.● Work closely with product and local Customer services on system upgrade and product rollouts.● Contribute to the development of the Technical Support systems.● Give technical training for customers, partners and internal staff.● Ensure a quality service to the business, meeting the requirement to set up, modify and delete customer configurations as demanded; including new demo installs and languages and moving installs from demo to live.● As required set up Signal self-serve categorisation runs and the FTP servers to run the service live.● Work closely with QA, Product and local Customer Services on system upgrades and product rollouts.`● Support local publisher tags implementation. ● Support Customers with the roll out of third-party tags.● Debugging campaign deliveries.● Support the Custom creation capability during the Tech Services phase of Integrations.RequirementsKnowledge, Skills and Experience Needed for the Job ● Able to write and run scripts. ● Excellent debugging skills. ● Basic understanding of JavaScript calls. ● Working knowledge of APIs. ● Previous working experience to have included interaction with the customer and handling their queries. ● Ability to deal with customers and staff at a technical as well as a non-technical level. ● Good interpersonal skills. ● A thorough, structured and rigorous approach to problem-solving. ● Effective communication skills. ● Strong learning skills.Desirable ● Knowledge of the web stack architecture: o Linux, Apache, Databases i.e. Mongo, MySQL o CGI scripting e.g. Perl, Python, Bash, PHP o Jquery ● Experience of ad serving technologies.
Skills

Roles & ResponsibilitiesOverview •We are looking for a self-motivated engineer to join us in this role. This engineer will be •Deeply exposed to broad-based view of how Probe operations runs •Expected to identify opportunities for operations and process improvements & propose solutions to realize gains from the identified opportunities •Expected to drive implementation of these solutions through both improvements to business process & deploying software solutions.Job Responsibilities •Make Read more
code releases to enhance Automation Software for Probe tools •Enhance Probe's capability to perform real-time reporting, monitoring and flagging of Production issues •Develop innovative software solutions for Engineering & Production teams to reduce turn-around time in resolving issues •Administrate Probe Workstations, Databases and Network •Communicate and collaborate effectively with Fab teams with vendors to resolve issues •Collaborate with the worldwide Probe community on projects with significant impact to ProbeRequirementsJob RequirementsEducation •Bachelor's degree in Electronic Engineering, Computer Engineering, Computer Science or equivalent combination of education and experience is preferredExperience, Skills, Knowledge and Abilities •Candidates with strong grasp of C, Perl, Windows, Linux, SQL, PHP skills preferred •Excellent written and verbal communication skills •Proven ability to handle multiple priorities at once and stay focus on critical issues •Successfully demonstrated teamwork skills with a strong focus on effective team dynamics •Strong problem solving skills and the ability to conduct root cause analysis and elimination •Solid technical judgment with good analytical and problem solving skills •Proven ability to deliver results while working under pressure
Skills