Sign in or register for a JobTech account.
Jobs that require

perl

skill

Develop software solutions by studying information needs focus on enhancing IT Service Management open source; confer with users; study systems flow, data usage, and work processes; investigate problem areas; follow software development lifecycle.
Customise the Service Management solution to meet the technology team requirements.
Test new software programs to ensure that logic and syntax are correct, and that program results are accurate. Write, edit, and debug computer programs to achieve desired output.
Analyze system specifications and translate system requirements to task specifications.
Integrate amongst different technology for access management, monitoring notification tools, active directory, etc. open source
Provide feedback to analysts/programmers about performance considerations / usability issues concerning software specifications and implementation.
Determine operational feasibility by evaluating analysis, problem definition, requirements, solution development, and proposed solutions.
Document and demonstrate solutions by developing documentation, flowcharts, layouts, diagrams, charts, code comments and clear code.
Prepare and install solutions by determining and designing system specifications, standards, and programming.
Improve operations by conducting systems analysis; recommend changes in policies and procedures. Responsible for planning, processing and performing projects in an efficient manner without supervision.
Required Experience
2 years of experience as a programmer analyst or software developer.
Must be proficient in at least one of the following languages: JAVA, PHP, Python, Perl, SQL
Skills Responsibilities;Build tools to monitor and manage production job pipe line.Support production application by being part of the on-call support.Rapid prototyping with code, using scripting language like python/Perl.Communicating with the back/front-end developer to build monitoring framework.Participate in product development.Qualifications;BS/MS in computer science Knowledge in scripting with Perl/python/shell scriptA solid technical background in supporting Big data systemHands on experience with Spark/HDFS/HIVEExcellent ability and methodology to troubleshoot and identify the root Read more
cause of issuesExpert in data structure, algorithm and passion for solving hard problems.Experience with Agile & DevOps methodologies.Be dynamic, fast working and absolutely reliable, capable of working under tight schedulesGood to have knowledge of coding in Java/ScalaEAP No. R1982267EA License No. 95C5411
Skills
Roles & Responsibilities• Responsible for Full-chip Physical Verification Sign-off in the area of (DRC, LVS, ANT, ERC, ESD, PERC) for tape-out. • Co-work with Place & Route team to resolve full-chip layout integration issues. • Coordinates with internal IP owners on IP related issues. • Coordinates with Manufacturing Team on DRC related issues. • Provide automation solutions to improve efficiency in tape-out flow. • Report on tapeout issues. Read more
• Co-work with PDK team to code and maintain DRC/LVS/ANT/ERC/LPE/ESD rule deck for various processes • Develop layout implementation flow and physical verification flow • Co-work with QA team to reduce the PDKs/Rule deck defects • Implement automation scripts in C-shell and PerlRequirements• Bachelor/Masters Degree in Electrical/Electronics Engineering / Computer Science • Familiar with IC Design front-to-backend flow • Preferably well-versed in Calibre, ICV, Assura, Star-RCXT • Proficient in script programming, such as, Tcl, Perl or C-shell • Proficient in UNIX (Linux) platforms • Strong communication skills, problem solving and analytical skill
Skills
Roles & ResponsibilitiesFully responsible for Netlist-to-GDS physical design implementation of low power chipsResponsible for physical design, development for variety of SoC(System On Chip) and tapeout.Execute state-of-art methodologies include, floor-planning, place and route, RC extraction, timing and power optimization, physical verification.Doing benchmarking on Performance/Power/Area to validate the robustness of APR flow.Enhance project efficiency by using Perl, TCL, Python etc.Requirements• Bachelor/Masters Degree in Electrical/Computer Engineering • Experience in physical design Read more
with tape-outs • Knowledge of complete Netlist-to-GDS flow, Synopsys/Cadence tools like ICC or Encounter • Good in script programming with Perl, TCL/TK or other languages
Skills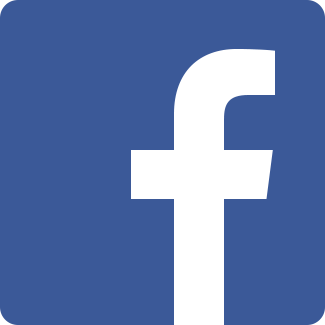 Facebook's mission is to give people the power to build community and bring the world closer together. Through our family of apps and services, we're building a different kind of company that connects billions of people around the world, gives them ways to share what matters most to them, and helps bring people closer together. Whether we're creating new products or helping a small business expand its reach, Read more
people at Facebook are builders at heart. Our global teams are constantly iterating, solving problems, and working together to empower people around the world to build community and connect in meaningful ways. Together, we can help people build stronger communities — we're just getting started. RESPONSIBILITIESDevelop compelling analyses to execute data-informed initiatives that helps improve our support channels, improve the quality of our ad products and drive great serviceApply expertise in quantitative analysis, data mining, and data visualization to see beyond the numbers and pull insights to help identify trends & opportunities to drive growth of our product & businessBe a thought leader for data-informed initiatives and guide the team's direction overallConduct in-depth investigations leveraging large and complex data setsPartner with Data Science, Product and Engineering teams to solve problems at scaleInform, influence, and execute new strategies and tactics using analysis and impact metrics to support your positionsMINIMUM QUALIFICATIONSBA/BS in Computer Science, Engineering, Math/Finance, Physics, Economics, Statistics or other technical discipline with professional experience in a quantitative fieldExperience with SQLExperience with reporting systems and data pipeline architectureExperience leveraging data to make decisions and solve problemsExperience resolving, communicating, and presenting issues & insights to both technical and non-technical audiencesCritical thinking and problem solving experience in a professional settingAbility to assess, analyze and resolve complicated issues, and distill that complexity into simple and concise communicationPREFERRED QUALIFICATIONSExperience working and communicating with global teamsExperience with statistical analysis, and a statistical package such as R, MATLAB, SPSS, SAS, or StataDevelopment experience in at least one scripting language (PHP, Python, Perl)Advanced technical degree
Skills 1 year contract (renewal basis) Ang Mo Kio Mon to Fri: 8.30AM – 6PM Basic Salary + Contract Bonus + PBResponsibilities:Assisting the Support Engineer or Software Engineer in problem resolution beyond the capability of the 1st Level Support Staff.Performing system recovery if needed. Escalating unsolvable problems to the 3rd Level Support Staff and reports the escalation to superior. Ensuring that the System runs according to contractual specifications after Read more
problem resolution. Providing advice on system / database performance monitoring and tuning. Ensuring deployments of approved patches/releases are implemented accordingly to Change Request. Complete all Service Requested accordingly to SLA timeframe. Assisting the Customer in the verification, isolation, and/or provision of a temporary work-around for the problem logged beyond 2nd Level Support Staff capability.Escalating unsolvable system problems and service request to the OEM/Vendor for technical support. Coordinating system development tasks to include design, integration, and formal testing on the Change Request. Overseeing all transitions into production on the Change Request. Developing and complete actions in system specifications, technical and logistical requirements and other disciplines on the Change Request. Creating and maintain programmatic and technical documentation to insure efficient planning and execution on the Change Request. Managing and document system configurations on the Change Request. Perform troubleshooting and resolve incident based on SLA. Generating the relevant administrative records and reports.Period:1 year contract (renewal basis)Location:Ang Mo KioWorking Hours:Monday to Friday: 8.30AM – 6PM (have to be on standby if required)Salary:Basic salary (depending on experience and qualification) + Contract Bonus + Performance Bonus (depends on performance)Requirements:Degree/Diploma in CS, IS, CE or equivalent field of study.5+ years of experience, including host platform security, server consolidation, virtualization3+ years of experience in virtualization. Scripting experience including Perl, Ruby, or Python. RHCE or RHCA preferred (Knowledge in RHEL6 is a must.) Red Hat Linux system administration, patching, upgrading, troubleshooting Maintain, monitor, and support critical software systems in an enterprise environment Scripting for daily administration, automation, continuous integration Perform backup/recovery Advanced knowledge of Linux environments. (Red hat Satellite, YUM, Apache, McAfee NAILs, SE Linux) Preferably with Microsoft Certification and/or ITIL certification. Experience with Linux deployment and (configuration) management systems: e.g. Red Hat Satellite manager, Ansible Tower Experience with NetApp FAS storage solutions preferred Experience with databases (MSSQL, Oracle) preferred Strong verbal and written communication skills Good documenting capabilities (to be proven by set of reference documents) Commvault Backup and Recovery Symantec Endpoint Protection Good understanding of server, storage and networking concept. Good analytical skills with ability to work with others to resolve problems. Good organization skills, with ability to properly document and track information. Past working experience in Cloud environment is an advantage Able to handle demanding service response and recovery turnaround Able to manage daily support tasks to meet stringent SLA requirements Excellent scheduling and multitasking skills Meticulous and process-oriented Good, hard-working attitude with ability to work well under pressure Good communication skills: English (written, spoken) Dynamic, customer oriented, experience working in a fast paced environment.Interested applicants, kindly email your detailed resume (MS Word format is preferred): [Click Here to Email Your Resume] (Reg No: R1107386) Please ensure that applications sent through email are no bigger than 1Mb. We thank all applicants for your interest but regret to inform that only shortlisted candidates would be notified. Success Human Resource Centre Pte Ltd (EA License Number: 97C4832) 1 Sophia Road, Peace Centre, #06-23/29 Singapore 228149 T: 6337 3183 | F: 6337 0329 | W: www.successhrc.com.sg
Skills
Roles & Responsibilities• Responsible for Memory Timing Characterization, Physical Verification, Compiler Porting and Model Verification • Strong focus on design automation for memory compiler • Develop & perform timing, power & noise collaterals characterization flow • Perform quality assurance check on deliverable design kitsRequirements• Bachelor/Masters Degree in Electrical and Electronic Engineering/Computer Engineering/Computer Science • Knowledge of SRAM/ROM memory functionality and high speed, low power memory design architecture is Read more
a plus • Proficient in script programming with Perl, Tcl or Python
Skills
Roles & Responsibilities• Responsible for Full-chip Physical Verification Sign-off in the area of (DRC, LVS, ANT, ERC, ESD, PERC) for tape-out. • Co-work with Place & Route team to resolve full-chip layout integration issues. • Coordinates with internal IP owners on IP related issues. • Coordinates with Manufacturing Team on DRC related issues. • Provide automation solutions to improve efficiency in tape-out flow. • Report on tapeout issues. Read more
• Co-work with PDK team to code and maintain DRC/LVS/ANT/ERC/LPE/ESD rule deck for various processes • Develop layout implementation flow and physical verification flow • Co-work with QA team to reduce the PDKs/Rule deck defects • Implement automation scripts in C-shell and PerlRequirements• Bachelor/Masters Degree in Electrical/Electronics Engineering / Computer Science • Familiar with IC Design front-to-backend flow • Preferably well-versed in Calibre, ICV, Assura, Star-RCXT • Proficient in script programming, such as, Tcl, Perl or C-shell • Proficient in UNIX (Linux) platforms • Strong communication skills, problem solving and analytical skill
Skills
ResponsibilitiesMaintaining existing system applications Developing new applications / enhancements Testing and debugging Web Designing, Client based and server based programmingRequirementsMinimum Diploma / Bachelor Degree in Information Technology or equivalent Minimum 2 years of relevant working experience Experienced in SQL, C#, PHP, Perl script, Shell script, Java, JSP, Oracle, Unix and Linux
Skills ResponsibilitiesTo conceptualize, design development, testing and manage development work process document software driver concepts. Drive and established the necessary test environment setup to enable consistent and good quality delivery. Participate in or conduct technical reviews with peers to identify problems early in the development phases. Determines coding practices, development tools, and validation requirements. Assure the quality of work through design, review and testing Responsible for the delivery of Read more
the software/kernel/driver to manufacturing within the required timelines Requirements:Degree / Master in Computer Science/ Embedded Systems / Computer Engineering / Electrical Electronic Engineering with concentration in the areas of Embedded Software engineering 8+ years' experience in embedded software development and architecture design. Expertise with microprocessors (ARM, Intel) their architectures and embedded RTOS (ThreadX, Nucleus) and build system. Extensive experience in adding new HW platforms and device drivers into Linux kernel. Proficient in Perl and shell scripting. Proven experience in solving real-time embedded software issues, including: threading, optimization, memory management, interrupt handling, system level latency and so on Very familiar with SMP multi-core/multi-CPU/AMP hybrid environments. Proficient in system configuration management (GIT, Clear Case) Good analysis skills and proven ability to solve complex problems. Experience in using different hardware-assisted debugging tools (RTIT, JTAG, ETM, LA) Open-minded, a willingness to experiment within acceptable boundaries and a creative mind to bring novel solutions into design and problem-solving EAP No.: R1766065EA Licence No.: 95C5411
Skills