Sign in or register for a JobTech account.
Jobs that require

physically fit

skill Job DescriptionThe incumbent shall be responsible to: Ensure the smooth tray assembly process by checking and preparing all the necessary items in advance such as plated casserole, tray, pre-packed cutleries, etcEnsure tray assembly activities are carried out in accordance to instruction given such as recording of temperature before and after tray assembly session with the given time frame etcAdhere strictly to practice food hygiene and ISO 22000 standards Read more
set by QAEnsure all data for all tray assembly are well recorded at before and after each dishing sessionClean up belting area after each tray assembly sessionCross train in dishing when requiredJob RequirementsGood knowledge in food production and preparationProficient in spoken English. Fluency in a second language will be an advantageMust be able to work in cold room environment not higher than 20 degree celsiusPhysically fit and strong
Skills
Job Description1) Equipment check of items used as part of Security duties2) Case Response3) Case Investigations4) Static Duties5) Patrol Duties5) Fire Safety6) Mortuaty Services7) Other Ad-hoc dutiesJob Requirements1) Fluent in English (written and spoken)2) 'N' Level or NITEC minimum for education qualifications3) Must be licensed with PLRD4) At least 1 year experience as Security Office. Advantage to SOs with healthcare background5) Shall be physically fit as job requires Read more
officer to be on the move constantly.
Skills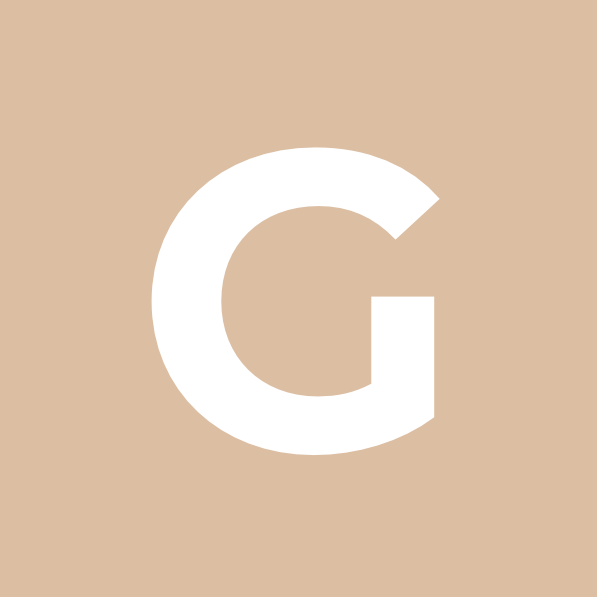 Handle all kitchen matters in a commerical kitchen As the chef assistant to arrange for necessary ingredients including cutting, dicing, washing of raw ingredients. Maintain food & kitchen hygiene at all times. Maintain kitchen cleanliness at all timesRequirementsWilling to work on split shifts Must be physically fit Islandwide locations
Skills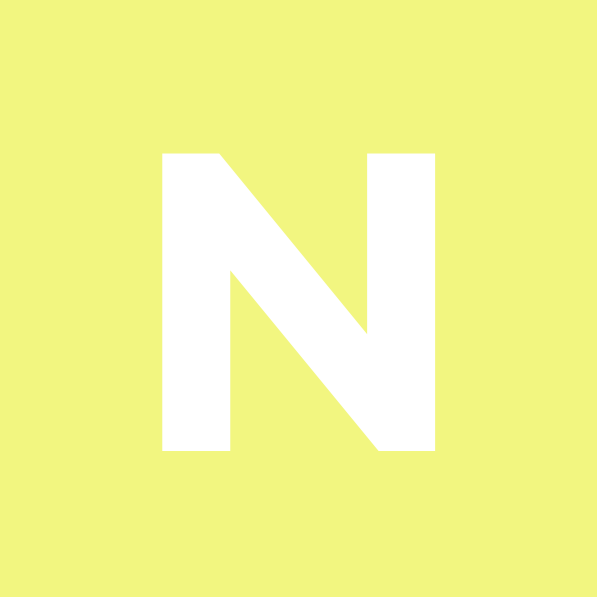 You are responsible for ensuring proper receiving and issuance of goods. You are required to perform record-keeping, stock movement control and assist in the return of damaged goods. You are also expected to ensure cleanliness and perform housekeeping of the store area, as well as train and supervise storehands if required. RequirementsMinimum Secondary/ GCE 'N'/ 'O' level with basic computer knowledge Service-oriented, team player with working experience in Read more
warehousing functions Ability to speak and write English Class 3 or forklift license is preferred Energetic and physically fitWe regret that only shortlisted candidates will be notified.
Skills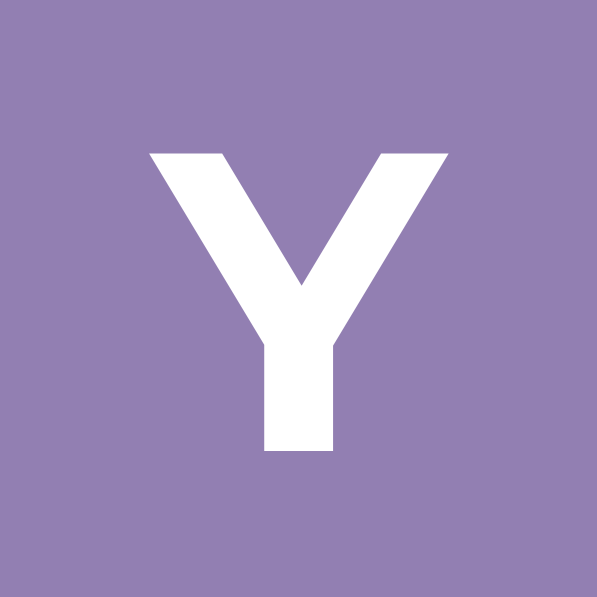 Roles & Responsibilities•Picking, putting, packing and inventory of goods in the warehouse •Ability to remember where stocks are located within the warehouse •Ensure warehouse safety by complying with safety rules in the warehouse •Other ad-hoc duty as assign by Supervisor •Monday to Friday: 8am - 5.45pm •Located in YishunRequirements•Minimum 1 year warehouse experience is required •Forklift License will be an added advantage •Able to speak and understand basic Read more
English, to communicate with customers •Customer focused •Ability to work in a team •Non air-conditioned warehouse •Machinery operations. (Stacker and forklifts) •Physically fit
Skills

Roles & ResponsibilitiesWine company is seeking a warehouse assistant to manage inventory and prepare wines for delivery.Organize and maintain inventory and storage areaEnsure accuracy of deliveriesMaintain items record and utilize reports to project warehouse statusWarehouse in Boon Keng, cold warehouse. RequirementsN / O levelsMinimum 1 to 3 years relevant working experiencesGood working record and physically fitMonday to FridayExperience in wine company will be a bonus
Skills 1 to 2 years contract Salary up to $1,800 + allowances + AWS + VB Chua Chu Kang / Woodlands / Little India 6 days rotating shiftJob ResponsibilitiesOperate car park enforcement vehicle Conduct enforcement actions against indiscriminate parking Report defects and perform audit checks in car park facilities Assist the Shift Supervisor and team members in the enforcement of the Hospital's rules, regulations, policies and procedures on access, Read more
traffic, investigation and crowd control. Handle emergency situations and perform other security and fire safety-related duties.Period1 to 2 years contractSalaryUp to $1800 + allowances + AWS + VBWorking HoursMorning shift 6.45am – 3pm Afternoon shift 2.45pm – 11pm Night shift 10.45pm – 7am 6 days rotating shiftLocationChua Chu Kang / Woodlands / Little IndiaJob RequirementsO/N level or NITEC or Higher NITEC or Diploma certification NSRS/WSQ certified and possess a valid Security Officer License from the Police Licensing & Regulatory Department Has experience in making Public Address (PA) announcements Some relevant experience in parking enforcement or delivery experience Must possess class 2B license (with class 3 preferred) Healthy and physically fit for CERT duties, and able to perform three rotating shift duties Training will be provided Preferably with prior work experience in the Singapore Police Force, Singapore Armed Forces, Singapore Prison Service, Auxiliary Police or any other enforcement agencyInterested applicants, kindly email your detailed resume (MS Word format is preferred): [Click Here to Email Your Resume] (Reg No: R1107386) Please ensure that applications sent through email are no bigger than 1Mb. We thank all applicants for your interest but regret to inform that only shortlisted candidates would be notified. Success Human Resource Centre Pte Ltd (EA License Number: 97C4832) 1 Sophia Road, Peace Centre, #06-23/29 Singapore 228149 T: 6337 3183 | F: 6337 0329 | W: www.successhrc.com.sg
Skills Contract Changi / Tuas Naval Base Mon to Fri 8.30AM to 5.45PM Up to $2,600 ResponsibilitiesDemonstrate a commitment to maintaining and promoting a culture of Safety. Follow all current safety and PPE requirements. Perform routine marine equipment inspections to ensure all equipment is in safe operating condition and report any issues found to management. Perform Lock-out Tag-out procedures when necessary. Proficiently and accurately perform maintenance, diagnose and repairs Read more
on marine engine / generator and other marine equipment Apply specific failure analysis techniques and procedures in determining root cause of failures and relaying that information to customers and office personnel. Cares for and maintains marine machines/equipment to the highest standards and ensures co-workers are doing the same. Communicate effectively and professionally with customers on the status of their maintenance and / or repairs. To perform maintenance support for unmanned surface vessel systems and Underwater systems on-board vessels and in workshops To perform preventive maintenance on RSN vessel on boat's electrical system. To perform periodic maintenance tasks/works on RSN vessel in shipyard occasionally/weapon electronic systems/internal communication and radio system. To operate the above said machineries and support lifting operations. To conduct intermediate troubleshoot till module at site and repair PCB in workshop To participate in installation work for system upgrade, modification program To perform refurbishment of electronics unit/assemblies To perform administrative works. Preferably with Office knowledge. Should be able to work under the sun as jobs are mostly physical. Participate in ICIT for Underwater systems and project support when required. Perform administrative support. Perform preventive and corrective maintenance work on board ship and in workshop Assist in management of the inventory of tools and equipment Liaise with customer for maintenance activities Other duties as assignedPeriod:ContractLocation:Changi Naval BaseWorking Hours:Mon to Fri 8.30AM to 5.45PMSalary:$1800 – $2,600Requirements:Have at least 1 – 2 years work experience Degree/Diploma/Nitec in Electronic Engineering/Telecommunication Engineering/Digital and Network Engineering or relevant field Individual with Electronics Engineering, Computer Science/IT or network background Basic Knowledge on Window or Linux OS, ability to install of new version OS. Understanding maintenance regime and basic experience in troubleshooting system till card level. Experience in hydraulic, Mechanical, Mechatronics systems, epoxy spray painting is advantages. Experience in Marine Communication System Knowledge on computer, ICT and network system is a plus point. Good team player and yet able to work independently Able to communicate well with peers and customers Able to work at height and do not have height phobia Physically fit and able to lift heavy load Valid class 3 driving license would be advantageous Singaporean and Ex- RSN is a plus point Individual who enjoy working outdoors / shipyard environment Must be willing to work overtime when requiredInterested applicants, kindly email your detailed resume (MS Word format is preferred): [Click Here to Email Your Resume] (Reg No: R1550273) Please ensure that applications sent through email are no bigger than 1Mb. We thank all applicants for your interest but regret to inform that only shortlisted candidates would be notified. Success Human Resource Centre Pte Ltd (EA License Number: 97C4832) 1 Sophia Road, Peace Centre, #06-23/29 Singapore 228149 T: 6337 3183 | F: 6337 0329 | W: www.successhrc.com.sg
Skills
Roles & ResponsibilitiesProvides companionship by actively listening to the residents' wishes and concerns, and ensuring that measures are taken to keep them comfortable. He/She facilitates and supports all aspects of the residents' daily lives, taking into consideration individual preferences. Part of a self-managed team, he/she is responsible for creating an environment that enhances residents' quality of life.RequirementsGCE 'N' or 'O' levelPreferably possess experience in household management and / Read more
or eldercareMust have patience and love working with seniorsRequired to perform 2 or 3 rotating shift hours and work on weekends / public holidaysPhysically fit as daily work requires lifting, bending, standing and walking etc
Skills 1 year contractMultiple Locations Normal office hours Up to $1,800Job Responsibilities:Ensuring all items collected are properly sort and accounted Put-away of items to storage at warehouse Perform operational duties in ordering, receiving, storing, inventory, issuing, distributing and record keeping Retrieval of items from warehouse based on picklist generated for return to customer on-site Ensuring all items picked are properly packed Ensuring all handling and taking over of items Read more
are properly carried out and accounted Require to be deployed at different sites Conduct stock take and cycle count Adhere to security regulations provided Carrying out loading and unloading of items Adhere to proper work instructions given Conduct daily housekeeping to ensure cleanliness Any other task assignedLocation:Joo Koon / Pioneer / Boon Lay / KranjiWorking Hours:Mon - Fri 8am to 5.45pmSalary:$1400 - $1800Job Requirements:Preferably with Certificate in Logistics / Supply Chain Management or O level Must possess experience in operating warehouse management system Must be physically fit Computer literate Willing to learn with positive working attitude Must be willing to work in non-aircon warehouse environment Familiarity with standard concepts and best practices in a warehouse environment Forklift license preferred Keen attention to detail and ability to effectively manage time Must be willing to work on rotating shift, including SatInterested applicants, kindly email your detailed resume (MS Word format is preferred): [Click Here to Email Your Resume] (Reg No: R1107386) Please ensure that applications sent through email are no bigger than 1Mb. We thank all applicants for your interest but regret to inform that only shortlisted candidates would be notified. Success Human Resource Centre Pte Ltd (EA License Number: 97C4832) 1 Sophia Road, Peace Centre, #06-23/29 Singapore 228149 T: 6337 3183 | F: 6337 0329 | W: www.successhrc.com.sg
Skills