Sign in or register for a JobTech account.
Jobs that require

physics

skill $1,800 - $2,600 a monthJob Summary: Salary: S$1800 – S$2600Working Hours: Rotating ShiftWorking location: East SingaporeKey Responsibilities: Involved mainly heavy checks such as C and D Checks.Base Maintenance are designed to repair, overhaul and testing facilities for aircraft such as B747, B737, B777 and A330, A340, A319/ 320 but are not limited to perform and preparation servicing such as A, C, EQ, S1 and S2 check with the Read more
applicable AMMs while observing the airline Safety and Quality procedures.Carry out removal, repair, modification and overhaul of aircraft and engine systems and components (e.g. - Galleys, OSB, Lavatory, Sidewall Ceiling Floor Panels, Pax Seat, Crew Rest and Safety Demo Equipment).Perform planned removal and replacement of component parts.Repair composite parts honeycomb and carbon fiber by using araldite, microballoon and prepeg materials.Maintain an orderly and clean working area and observe all safety and quality policies.Check components prior to installation for general condition, transit damage, proper documentation and serviceability in accordance with established maintenance practices.Verify the results of the Non-destructive material testing (NDT), for example, fluorescent penetrant inspection, ultrasound and eddy current probes and magnetic field checks to ensure the serviceability of the repairs.Requirement: Minimum Diploma in engineering, preferably in Aerospace or a bachelor's degree in a recognized institution.At least 3 years of working experience as avionics technician in the aviation industry, excluding OJT, position as a helper mechanic or junior mechanic.Excellent analytical, interpersonal, communication and problem-solving skills.Mechanically and electrically trained on aircraft systems.Proficiency in the English language (Read, Write, Speak).Possess a valid Aircraft Mechanic License (as proof of vocation).Interested applicant please include the following details in your resume: -(1) Profile Photo(2) Expected & Last drawn salary(3) Contact no(4) Qualification(5) Working experience(6) Reason of leaving past employment(7) Availability dateThank you for your application. We regret that only shortlisted candidates will be notified.Job Type: Full-timeSalary: $1,800.00 to $2,600.00 /monthExperience:Aircraft Maintenance: 1 year (Preferred)
Skills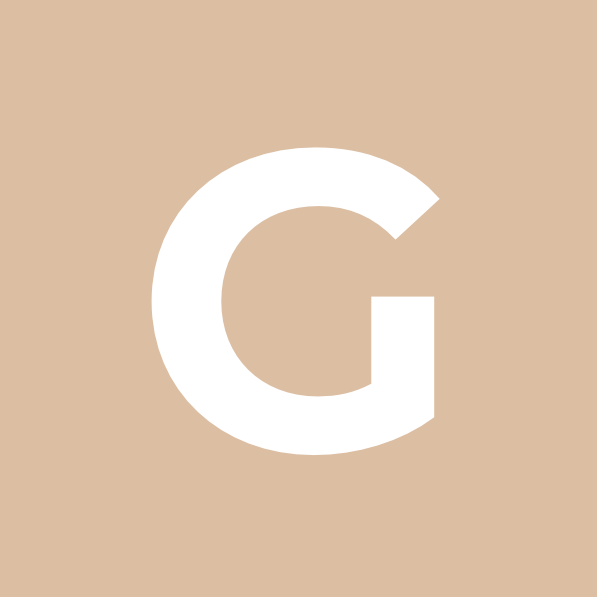 Take a technical role in high voltage CMOS and BCD HV Process development.Design high voltage CMOS and BCD HV device development structure for best performance; Conduct DOEs on silicon to maximize the device and process performance with good reliability. Interact with cross functional technical teams like modules, TCAD, spices and DSD teams etc to get unito module setup, process/device simulations, modeling and enablement done for the process developed. Read more
Guide engineers and AEs and oversee their technical work on need based. Generate methodologies for continuous process/device improvement. Qualifications:Master or PHD in Electrical or electronics Engineering or Physics or equivalent. (Bachelor in Electronics Engineering with good relevant experience can also be considered).
Skills

Roles & ResponsibilitiesResponsibilities:The position focuses on the device analysis of advanced microprocessors and graphics processors based on 16/14nm FINFET and sub-10nm technologies.Perform comprehensive failure analysis including transistor nano-probing, electrical characterization using AFM, Electron Microscopy and Material Analysis.Develop advanced FA techniques to tackle latest FINFET technology and Multi-core products.Explore use of Machine learning / AI for Device Analysis applications.Work in deep collaboration with World-wide Design, Product, Reliability and Foundry Read more
Engineering teams to resolve complex new product bring-up, yield and reliability issues.Work closely with Scientific Instruments manufacturers, Universities and Research Institutes to develop new and innovative failure analysis tools and techniques.To provide inputs on technical roadmap to tackle advancing process technology nodes. RequirementsB.Eng, M.Eng in Electrical Engineering, Microelectronics or related fields.Candidate should possess a fundamental understanding of device physicsA strong background in semiconductor wafer processing and materials characterization is preferredAn ability to perform basic tool troubleshooting and interact with vendor to resolve tool issuesAble to work with cross-department and global teamsCandidates with experience in fabless semiconductor, wafer fabs are preferred
Skills
Roles & ResponsibilitiesA Radiation Physicist will provide scientific, technical, safety and educational support in a radiation therapy department (with supervision).Radiation dosimetry, calibration and in-vivo measurementsQuality assurance of treatment machines, treatment planning systems and dosimetry equipmentRadiation safety measurements and administrationRadiation treatment plan quality assuranceEquipment commissioning and acceptanceProfessional development, training and orientation in all areas of radiation therapy physicsResearch and development RequirementsJob Requirements:A postgraduate degree in Medical Physics is preferred.0 Read more
to 5 years of clinical experience preferred depending on the job grade.Publications in recognized journalsAbility to gather data, compile information, and prepare reports.In-depth knowledge and understanding of current radiation therapy principles, methods, procedures, and techniques.Knowledge and understanding of the operational characteristics, usage, and safety parameters of a comprehensive range of radiation therapy equipment and facilities.Ability to communicate effectively, both orally and in writing.Computer hardware and software knowledge and skills.Strong interpersonal skills and ability to deal effectively in a team environment.Ability to develop and present educational programs and/or workshops.Ability to design, develop and modify radiation therapy devices and modalities.Knowledge of radiation safety principles, methods, and proceduresKnowledge of regulations, guidelines, and standards for the provision of medical physics/radiation therapy to patients.Advises and consults with medical providers and specialists.Researches and develops new devices and modalities for improved therapeutic use of radiation.Work is performed in an interior medical/clinical environment.Moderate physical activity. Requires handling of average-weight objects up to 20 kilograms.Work environment involves exposure to potentially dangerous materials and situations that require following extensive safety precautions and may include the use of protective equipment.Occasionally work may need to be completed outside normal working hours including weekends.Interested applicants are invited to email a detailed resume stating your current and expected salary to [Click Here to Email Your Resume]Please indicate in the subject title as: "Applying for position of "Radiation Physicist (Contract)_Radiotherapy Centre"We regret that only shortlisted candidates will be notified.
Skills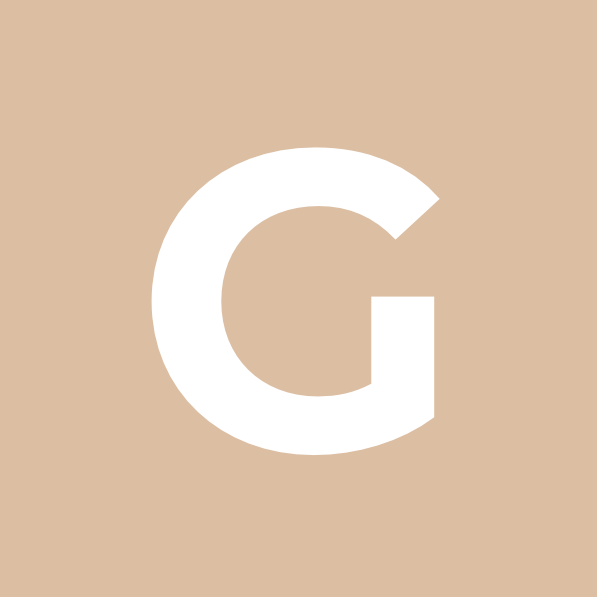 • To be part of the integration team in developing or transferring new processes to the fab. • To understand the key relationships between in-fab processing and yield/reliability impact to enable successful ramp of new processes to production. • Develop custom or derivative processes to meet customer needs, run prototype lots • Run DOE to optimize process margins and determine process & ET specifications • Monitor OOC, maintain Read more
good CPK for ET and monitor inline SPC parameters • Liaise with Customer Engineers/Field Engineers to resolve customers' technical & yield concerns Qualifications:• PhD/Masters/Degree in Microelectronics/Electrical/Electronics/Chemical Engineering or Science in Physics/Material Science or related field • At least 3 to 5' years relevant fab experience.• Strong understanding of device physics and SPC will be an added advantage. • Good interpersonal and effective communication skill • Strong analytical , presentation & problem solving skill • Able to perform under fast paced and challenging environment
Skills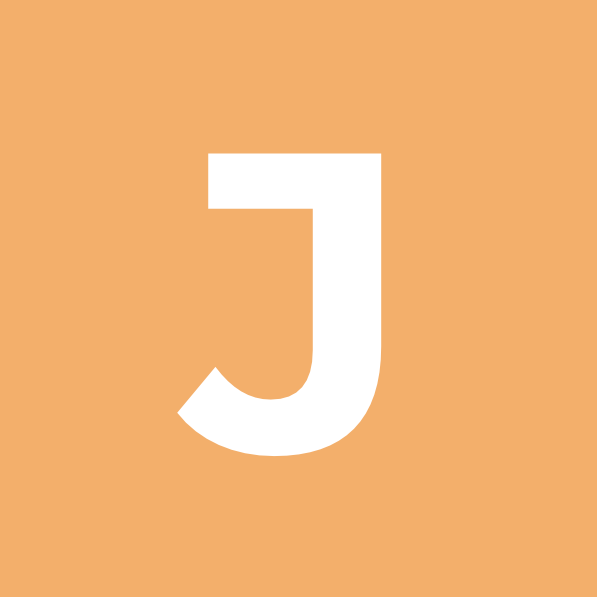 Roles & ResponsibilitiesAbout J.P. Morgan Automated Trading Strategies (ATS) groupJ.P. Morgan is a top tier liquidity provider in global macro markets offering competitive pricing across commodities products. The Automated Trading Strategies (ATS) group drives systematic trading within this space and are responsible for algorithmic pricing, automated risk management and hedging, and intelligent order execution strategies.Key ResponsibilitiesThe trading strategist will work as part of the ATS front-office team on Read more
the Commodities floor in Singapore with a focus on Commodities markets, primarily Precious and Base metals, Energy and Indices.The environment is fast-paced and challenging. The individual must be responsible, independent and able to work in smooth coordination with the larger team to drive the desk's revenue.The individual will cover a wide range of responsibilities and work closely with the trading desk to drive revenue and expand the business. These include designing trading and execution strategies; researching micro-patterns and trends; building, maintaining and upgrading applications & tools; supporting day-to-day operation. Some on call time will be expected. • Work with trading professionals in various countries to tailor pricing strategies for various Commodities • Derive manual/semi-manual/automatic hedging solutions with risk managers to extract the best values out of our flows • Work in close collaboration with sales to explore ways to expand our e-commerce footprint in the region • Look for unique automated trading opportunities in APAC to drive our trading revenue • Understand the firm's approach and policies for managing risks in relevant business and applicable legal and regulatory rules, and follows policies. • Balance potentially competing needs across clients, internal partners and the firm.RequirementsRequirements These points have been carefully considered as being essential for the role.Your background must accurately reflect all of these for your application to be considered.• Interest in market microstructures and quantitative Commodities trading in global markets • Attention to detail, adaptable and hungry to learn • Design and programming skills, with primary focus on Python and Java. • Interest in applying agile development practices in a front-office trading environment. • Excellent verbal and written communication skills as this position involves frequent interaction with different teams in the firm. • Demonstrable proficiency with market and product terminology. • Ability to think strategically and creatively when faced with problems and opportunities. Always looking for new ways of doing things and understanding the benefits of leveraging the firms scale. • Understands the different types of risk and able to discuss in detail ways of managing these risks. • Ability to thrive on the challenge of competitive pressures and remain focused on client needs. • Ability to communicate concepts and ideas, both verbally and via documentation, and be able to defend their validity and target messages to different audiences. • Self-directed, highly motivated, and able to work independently.Desirables: • Degree in Engineering, Mathematics, Physics, Computer Science or equivalent • Commodities markets experience and general trading concepts and terminology.Experience in the pricing and risk management of Commodities derivatives will be a big advantage • Experience of working with exchanges, especially CME, ICE and LME • Direct experience of agile software methodologies About J.P. Morgan's Corporate & Investment Bank:J.P. Morgan's Corporate & Investment Bank is a global leader across banking, markets and investor services. The world's most important corporations, governments and institutions entrust us with their business in more than 100 countries. With $18 trillion of assets under custody and $393 billion in deposits, the Corporate & Investment Bank provides strategic advice, raises capital, manages risk and extends liquidity in markets around the world.Further information about J.P. Morgan is available at www.jpmorgan.com.We strongly encourage all applicants to apply via our careers website where you are able join our Talent Network to receive customized vacancy notifications and ensure that your details are accessible by our global recruiting team - www.jpmorganchase.com/careers.A quick link to this particular job posting can be found in this URL: http://jobs.jpmorganchase.com/ListJobs/ByKeyword/180108721/Please note that only short-listed candidates will be notified. We thank you for your interest and wish you all the best in your career.Yours Sincerely, Human Resources JPMorgan
Skills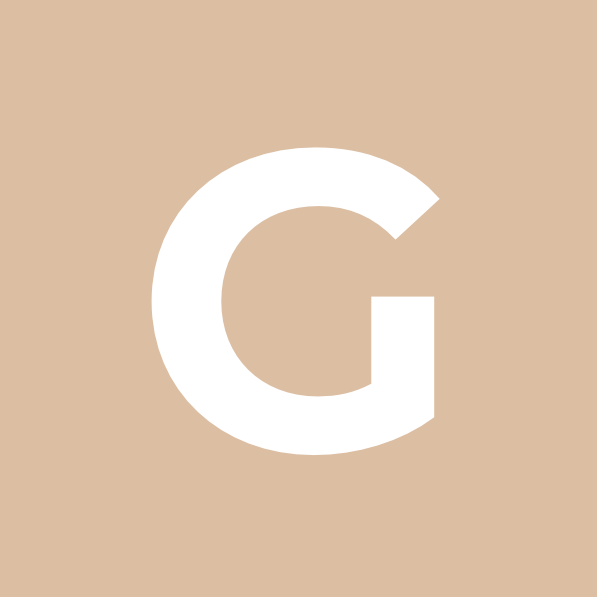 To formulate and drive process improvement plan based on systematic analysis of inline/ET/yield data to meet quality and yield targets. To own processes and manage independently on process/inline/ET/yield issues to meet line yield/sort yield/ET target performance. To execute systematic process transfers from TD or Process Integration group for mass production and thereby maintain or improve process robustness and manufacturability. To identify and prioritize key process weaknesses for baseline Read more
continuous improvement to yield/quality/productivity and cost. To work closely with module process/equipment engineers to formulate and implement robust technical improvement solutions. To work closely with Yield Defect Density/Modules engineers to swiftly contain high DD and inline excursions and find root causes and provide working solutions. Maintain and fine-tune existing process technologies for baseline improvement and support continuous yield enhancement Qualifications:PhD/Masters/Degree in Microelectronics/Electrical/Electronics/Chemical Engineering or Science in Physics/Material Science or related field Strong understanding of device physics and SPC will be an added advantage.Good interpersonal and effective communication skill Strong analytical , presentation & problem solving skill Able to perform under fast paced and challenging environment
Skills Roles & ResponsibilitiesDescriptionThis is a great opportunity to deepen your skills in quantitative modellingExcellent role within Global Markets, Quants and SupportReports to the Director, Quant AnalystAbout The RoleRole Location: 10 Collyer Quay, Level 20 Ocean Financial CentreRole Type: Permanent, full timeAs a Senior Quant Analyst, you will be working as part of the Sky Quant team in Singapore. Your role will require experience in quantitative modelling and cross Read more
asset products knowledge in order to implement pricing and risk quantitative analytics for the desks at ANZ Markets.You will work with trading desks to maximize their revenue targets under costs by delivering analytics for pricing and risk covering all asset classes. You are expected to work on pricing, risk engine, internal model changes and contribute towards delivery of regulatory requirements. Lastly, part of your role is to ensure alignment and adherence with Global Markets trading mandates, governance policies, processes, standards and external regulatory requirements.RequirementsAbout YouTo be successful in this role, you will ideally bring the following -Relevant qualifications in Math, Physics, or Financial EngineeringStrong development background in C++ and extensive knowledge of Markets and Derivative ModellingExperience in Exotics Modelling in Interest Rates Options over a range of products and models. Additional knowledge in FX Options or Hybrid Options a plusClear communication and strong stakeholder management in a Front Office environmentExcellent analytical, communication and presentation skillsAbout ANZAt ANZ, everything we do boils down to 'why' – our purpose – to shape a world where people and communities thrive. We're just as focused on seeing our people thrive as well as our customers. We'll give you every opportunity to develop your career.We are responding faster to changing customer requirements, focusing on the things that matter the most, energising our people, eliminating waste and reducing bureaucracy.A happy workplace is a thriving one. So in order to attract and keep the best talent, and say thanks for the hard work, we make sure all our employees are rewarded.ANZ recognises the value of an inclusive and diverse work environment. We take pride in the diversity of our people and encourage applications from diverse candidates. Our recruitment decisions are based on the key inherent needs and requirements of each role, and candidates are selected based on their unique strengths and characteristics.We work flexibly at ANZ. Talk to us and let us know how this role can be flexible for you.To find out more about working at ANZ or to view other opportunities visit www.anz.com/careers. You may apply for this role by visiting ANZ Careers and search for reference number SIN006276.
Skills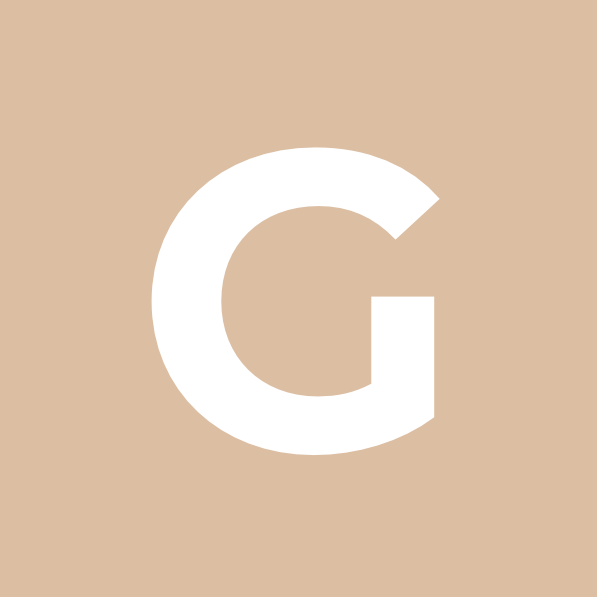 Monitor and sustaining process / SPC to ensure quality of productsmeet specification Review ESPC charts using SPACE and monitor all qualified processes using statistical tools. Setup recipes/ job files in all metrology tools within the Module.Perform regular housekeeping of production job files. Perform shift duties (12-hours shift) to support the running of production in the Module and ensure that integrity of the tools is in place to run Read more
the process. Obtain data for lots affected by tool faults and dispose the affected lots accordingly with minimal held time. Provide proper and accurate passdown of line issues, outstanding follow-up tasks and documentation (fill up and file the checklists). Follow SOP, carry out CAS as per specification and execute SPSR in an accurately and timely manner. Ensure and follow good housekeeping and safety practice when works in the fab or in the office area. Qualifications:Diploma in Electrical / Electronics / Mechanical / Mechatronics / Microelectronics / Chemical process Engineering / Chemistry / Physics with 1 to 2 years working experience in electrical / electronics industry Posses good ownership and accountability Team Player, flexible and able to support overtime
Skills

Roles & ResponsibilitiesOur research team at Titansoft focuses on Human Behaviour Imitation, Artificial Intelligence, and Probability Theory including, but not limited to, feedback control, algorithms, automatic processing, and machine learning models with the overall goal of building an automation system.We are looking for a Data Research Engineer who shares a deep passion for machine learning programming and embrace the idea of teamwork. If you feel strongly about AI Read more
areas, then we definitely want to speak with you.RequirementsMinimum Degree in Computer Science, Math, Physics, Engineering, Statistics or other technical fields.Knowledge and experience in at least one of these: Keras, Tensorflow or Pytorch.Strong knowledge and experience in Python.Strong knowledge of algorithm design.To succeed in this role, it will be good to have:Experience with an Artificial Intelligence or Machine Learning product or Kaggle.Knowledge in SQL or other programming languages.Contributions to open source projects.Familiarity with multi-threaded design and parallel or distributed computing.Working knowledge on C#.
Skills