Sign in or register for a JobTech account.
Jobs that require

pl/sql

skill Roles & ResponsibilitiesRole & Responsibilities:Maintain and Enhance existing ESRI GIS based map solution, including regular map updates and application supports.In-charge of the existing GIS-based map solution, including fixing drawing and configuration issue of the map solution.Involve in GIS based map solution development of the next generation system.Ability to develop GIS based map solution with JavaScriptExperience to work with VBA solution is a plus.Writing well-designed, efficient, and testable codeConducting Read more
software analysis, programming, testing, and debuggingPreparing and producing releases of software componentsContributing in all phases of the development lifecycleCommunication with Client and ensure deliverables scheduleRequirementsJob Requirements:Minimally Bachelor Degrees with relevant experienceDevelopment experiences with JavaScript for GIS map solution.Experience to work with VBA solution is a plusExcellence experiences in web service technology is a plusExcellence knowledge in PL/SQL, Oracle Database is a plusWriting well designed, testable, efficient codeBasic Experience in scripting (Batch & Shell)Creative, independent and good problem solving skill
Skills

Roles & ResponsibilitiesWhat Will You Do(a) Project Support:Coordinate project technical requirements by understanding user requirements; conferring with others on project teamSuggest and comply on project for technical specifications for database settings and configurationsApply the best practice in installation and implementing SQL / Oracle DatabaseInstallation, configuration and upgrade of database and database management softwareAssists in planning, designing, and implementing SQL / Oracle databasesPerform database documentation, including data standards, procedures Read more
and definitions for the data dictionary (metadata)Preparing specification documents for the Operations teamWork closely with project and application team on the current and upcoming projects.Recommend and propose industrial standard solutions for database design.(b) Operation Support:Required to be on rotational standby support duties, and support 24/7 during standby duties. On rotation basis within whole Infrastructure team, average about 4 per year.Database performance tuning, troubleshooting, diagnosing and problem solving. Able to correlate database design and diagnosing database related issues.Perform capacity planning, ensure high resiliency and optimal performance involving the associated hardware resources allocated to the databases.Provide root-cause analysis, contribute to knowledge base, and provide recommendations for continuous improvements to workflow, process, and technology.Manage assigned tickets to ensure SLA compliance and customer satisfaction.Complete data backup and restore tasks.Establishing & ensuring backup & recovery procedure and DR procedure are functioning properlyResponsible for performing database restore & recovery request and during DR Exercise.RequirementsBachelor of Science (BSc) Degree in Computer/Information Science.Minimum 5 years of working experience in supporting MS SQL and Oracle database.Minimum 3 years of projects experience.Managing experience of MS SQL Servers (2005, 2008, 2012, 2016 & 2017). In-depth knowledge and experience would be a major advantage.Strong experience in database performance tuningStrong self-sufficiency and initiative working on Database projectsGood knowledge of IT systems architectureGood understanding of ITIL processes including Service Desk, Incident, Problem, Change and Configuration ManagementITIL v3 foundation certification is an added advantage.Experience and knowledge on managing & administrating MySQL would be added advantage.Knowledge & experience in Oracle reporting (i.e. AWR), Statistic Gathering & Tuning (e.g. CBO), PL/SQL and Unix shell scripts would be added advantage.Knowledge & experience in database backup & recovery, high availability and replication technology such as Oracle RMAN, ASM/RAC, DataGuard etc, would be added advantage.Experience of Transactional SQL, triggers and stored procedures.Experience in creation of Database documentation skills for projects & operationsAbility to provide and suggest solutions based on best practices.Committed to complete the tasks assigned based on the timeline.In depth understanding of all aspects of database.Possess strong interpersonal and communication skills.Ability to work independently under pressure to meet system performance service levels. Self-motivating and excellent customer handling skills.Able to work in high stress environment.Experience in creation of guide and documentation, etc.Excellent ability to prioritise and control activities and deliver results within resource constraints.Independent and confident, but willing and able to harness the expertise of others.Ability to work effectively as part of a team.
Skills Roles & Responsibilities• Create information solutions/modules by developing, implementing and maintaining Java based components and interfaces• Maintain existing prototypes and scripts• Ensure technical designs are in compliance with specifications• Design and implement unit & integration tests• Contribute to team meetings• Develop new applications that serve existing software systems / further develop current software• Provide code documentation and other inputs to technical documents• Support continuous improvement by investigating alternatives Read more
and new technologies and presenting these for architectural review.• Data ingestion - rapid extraction and delivery of data• Create framework for the users to ingested their files into data lake, using Apache SparkRequirements• 5 or more years of experience writing code using languages such as (but not limited to) J2EE, Java, PL/SQL.• Experience of one or more full SDLC for enterprise projects• Experience in Spring boot, Spring batch, or Microservices• Tools used : ETL tool Talend, strong Java coding and working experiences with Apache Kafka• Having relevant certifications will be added advantageInterested candidates can click apply for more information.** We regret to inform that only shortlisted candidates will be notified. **We respect your privacy and all communication will be treated with confidentiality.If you wish to know more about this position or explore other roles, please prepare your updated profile and get in touch with our consultants.Please note that your response to this advertisement and communications with us pursuant to this advertisement will constitute informed consent to the collection, use and/or disclosure of personal data by Manpower for the purpose of carrying out its business, in compliance with the relevant provisions of the Personal Data Protection Act 2012.
Skills

Roles & ResponsibilitiesJob PurposeYou will be working as an IT Software Developer to support application.The JobDesign and develop applications using Java and latest J2EE technologies.Help in architecting flexible, loosely coupled distributed applications that can be enhanced and maintained effectively.Take ownership and responsibility of product deliverables, direct and deliver to committed project timelines.Deliver projects/tasks on-time and specification with an appropriate level of quality.Willing to do on call support as Read more
and when required.RequirementsBachelor's Degree in Computer Science or IT related disciplines.Preferably 6 – 10 years of relevant experience.Strong design and programming skills in Java and related server side technologies (Java, J2EE, Struts, Spring, Hibernate, REST APIs).Strong working experience in SQL, PL/SQL Programming.Strong working experience in Linux environment.Knowledge and experience with micro services will be added advantage.Knowledge in container technologies (Docker, Kubernetes) will be an added advantage.Experience in MQTT or Messaging protocol based technologies (Messaging and Async architectures) will be an added advantage.Good understanding of SCRUM and Agile methodologies.Experience in Insurance domain will be an added advantage.
Skills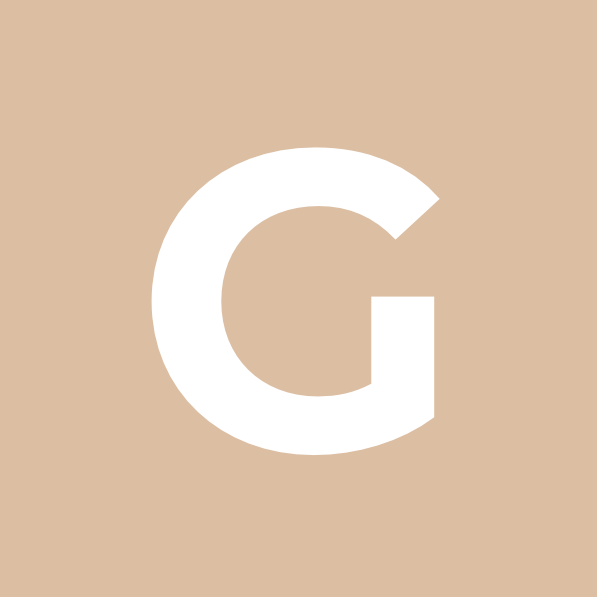 Application design, development, responding to change request, monitoringDesign software System and implement project using software life cycle methodology.Lead and transform end-to-end manufacturing software development platform and MES system to be relevant in current technology.Lead and facilitate standards across manufacturing system deployment towards single instance.Establish controls and processes for a robust and reliable change and operation management.Governs the source code controls, best practice for secure software development and release Read more
management.Standardize backup, high-availability and DRP solutioning.Provide expertise in integration with other shop floor equipment, automated data collection and visualization system.Requirements :Degree with minimum 5 years experience in leading role and hand-on in software application development.Good knowledge and experience in MES and application development.Experience working with Ajax, Java script, Node JS, Apache, API and SQL.Good knowledge of reporting software, databases and Linux OS.Good knowledge and experience in Bootstrap, Ajax, PL SQL, SQL and manufacturing processes.Experience in Linux OS and database administration.Experience with clustering, performance testing, BI and MES application will be an advantage.Interested candidates who wish to apply for above position, kindly send us your updated resume to jeffn@gemini.sgEA12C5083
Skills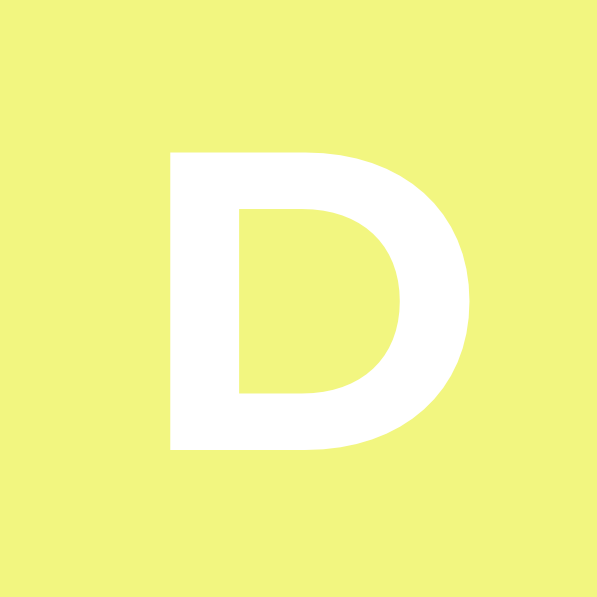 Roles & ResponsibilitiesCreate information solutions/modules by developing, implementing and maintaining Java based components and interfacesMaintain existing prototypes and scriptsEnsure technical designs are in compliance with specificationsDesign and implement unit & integration testsContribute to team meetingsDevelop new applications that serve existing software systems / further develop current softwareProvide code documentation and other inputs to technical documentsSupport continuous improvement by investigating alternatives and new technologies and presenting these for architectural Read more
review.RequirementsMust be Singaporean. If married, Spouse must be Singaporean (for CAT 1 clearance - on Govt project)5 or more years of experience writing code using languages such as (but not limited to) J2EE, Java, PL/SQL.Hands-on experience with Java Struts, Spring and hibernate framework.Experience of one or more full SDLC for enterprise projectsExperience in Agile Development environmentsExperience in Application Servers like Websphere will be an advantage.Good understanding of modern software development methodologies (Object).Good understanding of Software Testing methodologies, scripting and tools.Good Understanding of RDBMS databases such as OracleHaving relevant certifications will be added advantage
Skills Roles & ResponsibilitiesDuties and responsibilitiesFunction as Single Point of Contact (SPOC) for Singapore PaaS clientsProvide priority support to Singapore PaaS clientsWill be responsible for project managing all the Singapore PaaS clientsShould track issue tickets raised by Singapore PaaS clients and respond within agreed TATShould analyze the Change Requests (ACRs) raised by the Singapore PaaS clients and track the progress of the development and releaseShould have good Singapore payroll Read more
domain knowledgeShould have strong and in-depth technical knowledge in Oracle PL/SQLProvide technical support to ASEAN clients (primarily Singapore clients)Should effectively work within the teams as well as an individual contributorShould have good working experience in SDLC RequirementsQualificationsQualifications include:Education: Bachelor's Degree in Science (min.)Specialized knowledge: Singapore Payroll and Project ManagementSkills: Oracle PL/SQLAbilities: Communication, ability to work under pressure, decision making, conflict resolution, time management.Other characteristics such as personal characteristicsProfessional CertificationExperience: 5+Working conditionsThe candidate should be willing to working out of client location.Physical requirementsThe candidate should be ready to withstand pressure and be ready to work beyond working hours or weekends as per the client's requirement.
Skills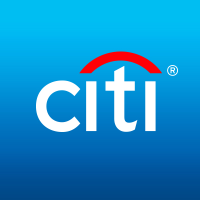 Primary Location: Singapore,Singapore,SingaporeEducation: Bachelor's DegreeJob Function: TechnologySchedule: Full-timeShift: Day JobEmployee Status: RegularTravel Time: NoJob ID: 19000575DescriptionJob Purpose:We are seeking an experienced technical lead with a particular focus on delivery of electronic trading software for a demanding, fast-paced front office technology client base. The role will have a priority focus around delivering best in class pricing and distribution technology to the FXLM business.The dev lead will have the following Read more
characteristics:Ability to manage, motivate, prioritize work, deliver to deadlinesTrack record of 8+ years of server-side Java development skillsFamiliarity with one of more of the following additional technical areas: Relational databases (Sybase), Tibco RV, EMS, Solace, KDB, ION, low latency programming, No SQL databases, python/groovy scriptingA practical understanding of enterprise application delivery in a structured environmentFocused problem solving approachAbility to communicate effectively across multiple levels of the organization, across multiple localesMotivated by working on high profile project that benefits other developersStrong software Engineering skills to build technology 'in the right way', sustaining long term successJob Background/Context:Markets Technology is a front to back group that works closely with our Markets businesses to design and implement technology solutions that achieve our challenging business and technical goals. This makes the group an exciting and fast-paced environment to work in.  As a franchise, Citi's market penetration is second to none, across asset class and across geographical boundary, making it a truly unique place to work.The focus is changing within Markets technology at Citi. There is a commitment and drive to invest in building a common cross asset platform for electronic trading over the coming years. This particular role is within the FXLM group, with a primary focus of delivering to the EM business, but in addition there is an expectation that the successful candidate will also be involved in broad Markets initiatives, in support of the move to common.Specifically the tech lead will be part of a team which is responsible for functional areas within the EM pricing and distribution development group. For example, connectivity and distribution functions. The key goal is to build out an increased electronic franchise across all products covered by the EM FX desks globally.As a tech lead, you will have the opportunity to:Lead a Front Office software development environmentInvolved in project from successful pilot to full-scale rolloutExtend the project (new features, enhancing existing) and define the strategic longer-term technical directionWork closely with Front Office colleagues across multiple locations and business linesBuild your profile with senior technologists across the Markets Technology groupKey Responsibilities:The Tech Lead will be accountable for:Coordinating with stakeholders to deliver work-slate in line with expectationsImplementing solutions to issues identifiedIdentifying, estimating and implementing enhancementsShaping the future technical direction of the productProviding development support response to incidents and requests raised through support channelsCommunicating project progress and promoting achievementsQualificationsPerson SpecificationKnowledge/Experience:At least 10 years commercial Java development experience.Experience developing and supporting mission critical applicationsExperience designing and developing distributed systems using a range of middleware and database productsKnowledge of FX an advantage with an appreciation of whole deal lifecycleKnowledge of and exposure to regulatory environment impacting banking industry will be an advantageExperience working on a mature development in a large collaborative environmentSkills:Proficient in core Java development, UNIX server side with OO design. J2EE, EJB & thread programmingMiddleware Technologies – Java, JMS, Solace  and EMS messagingExpertise in Unix (Linux & Solaris) & Windows Commands & scripting, XML technologyDatabase skills - Oracle (SQL and PL/SQL)Process and tools to produce well written low defect rate codeExperience of collaboration tools (source control)Qualifications:A good academic background, with at least an Under-graduate degree in a Technical subjectCompetencies:Strong aptitude for analysis and problem solvingStrong written and verbal communication skillsAttention to detailSelf-MotivatedWillingness to learnExcellent planning and organizational skills
Skills Role & Responsibilities:· Maintain & enhance existing Java based system· Participate in a new massive development project (team size of 40-50)· Design and develop high-volume, low-latency applications for mission-critical systems and deliver high-availability and performance· Write well-designed, efficient and testable code· Conducting software analysis, programming, testing and debugging· Prepare and produce releases of software components· Contribute in all phases of the software development lifecycle· Communicate with Client and Read more
ensure deliverables schedule Job Requirements: · Diploma/Bachelor in Computer Science, Computer Engineering or other related fields· Fresh graduates with relevant experience or keen interest may apply· Good knowledge in PL/SQL, Oracle Database· Good knowledge in Java, J2EE. · Good experiences in multithreaded and distributed system
Skills

Roles & ResponsibilitiesRequirement gathering, designing and development for FCCM applicationsExperience in installation/Upgrade of Mantas 5.8 system to FCCM 8.0.xProficient in Oracle SQL PLSQL, Unix, Shell ScriptsStrong debugging and problem solving skillsGood understanding of AML and Financial crime domainsRequirementsDomain->Enterprise Risk Management->Regulations & Compliance->AML & Financial CrimeOracle Mantas 5.8, 8.0.xOracle, Unix, Shell,control MAML & financial crime
Skills