Sign in or register for a JobTech account.
Jobs that require

pl/sql

skill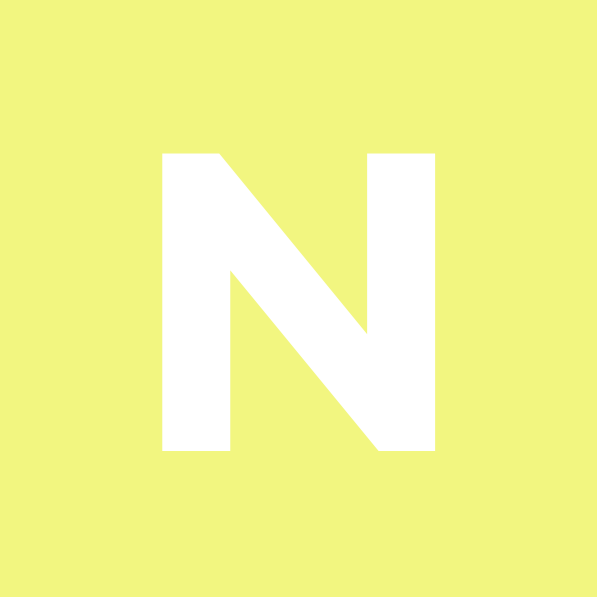 Roles & ResponsibilitiesCyber Threat Analysts uses data collected from a variety of cyber defence tools such as intrusion detection system alerts, firewall and network traffic logs, and host system logs to analyse events that occur within the Company's environment.They perform 24x7 monitoring on both internal and external sources to maintain current threat condition and determine which security issues may have an impact on the organisation, and provide accurate Read more
evaluation of the incident for escalation.Reporting to the Information Security Manager, the incumbent will be responsible for:Round-the-clock surveillance of the Company's information assets using various cyber defense tools to monitor internal and external sourcesIdentify applications and operating systems of a network device based on network trafficProvide timely detection, identification and alerts of possible attacks/intrusions, anomalous activities, and misuse activities, and distinguish these incidents and events from benign activitiesUse cyber defense tools for continuous monitoring and analysis of system activity to identify malicious activity RequirementsQualificationDiploma or Degree in IT or Engineering discipline with at least 2 years relevant experience in the information security domainRelated IT Security certification preferredKnowledge and SkillsKnowledge of common network tools (e.g., ping, traceroute, nslookup)Knowledge of cyber defence policies, procedures, and regulationsKnowledge of different types of network communication (e.g., Local Area Network, Wide Area Network, Metropolitan Area Network, Wireless Wide Area Network, Wireless local Area NetworkKnowledge of SIEM and IDS tools and applicationsKnowledge of front-end collection systems, including network traffic collection, filtering and selectionKnowledge of cyber defence and vulnerability assessment tools, including open source tools, and their capabilitiesKnowledge of incident response and handling methodologiesKnowledge of general attack stages (e.g., footprinting and scanning, enumeration, gaining access, escalation of privileges, maintaining access, network exploitation, covering tracks)Knowledge of system and application security threats and vulnerabilities (e.g., buffer overflow, mobile code, cross-site scripting, procedural and injections, race conditions, covert channel, replay, return-oriented attacks, malicious code) Language/Structured Query Language (PL/SQL)
Skills Responsibilities:Support and development of Business Intelligence (BI) project.Support business and IT strategies in analyze BI requirements. Design and develop new BI reports, and enhance existing BI reports.Plan, coordinate and collaborate with Business Users and IT teams in supporting unit, integration and user testing.Plan and organize production release.Manage BI application security and administration activities.Requirements: Bachelor degree or post graduate in Computer Science or Information Technology or equivalent.At least 4 Read more
years of working experience in BI consultation and support environment.Experience in Oracle PL/SQL development and SQL tuning. Support and development using .NET Framework, ASP.NET, C#.NET, VB.NET, Javascripts and HTML. Familiar with Linux scripting languages. Good understanding and working experience in DW architecture and data modeling.Working exposure in semiconductor project would be an advantage.A highly motivated, resourceful and good team player.Knowledge in Promis would be an advantage.Analytical skills with the ability to assimilate information quickly, and communicate complex requirements and issues clearly and concisely.Able to work on projects with stringent timelines.
Skills Roles & ResponsibilitiesResponsible on the development of budgeting and forecasting related projects/Change Requests and ensure deliverables are in good quality.Develop functionalities to cater business requirements using Hyperion Planning solutions.Develop Unix Shell script to execute Essbase/Planning functions or to manipulate data.Design and build dependency on Control-M jobsSupport UAT cycle, troubleshoot the issues and provide bug fixesParticipate in user requirements gathering and able to provide impact analysis and efforts estimationResponsible Read more
to raise remedy ticket for required changes in controlled environmentsResponsible to migrate deliverables objects using Aldon migration tools. Requirementsminimum 3 years developer experience working with Hyperion PlanningFamiliar with various Essbase technologies such as ASO, BSO, partitioning, etc.Proficient in writing Essbase Calculation script, MaxL, Load rule and report script.Proficient in writing Unix shell script. Awk and sed will be a plus.Familiar with budgeting and forecasting business processes and SDLC cyclePrior experience to OBIEE, DRM, HFM, PL/SQL will be a plus
Skills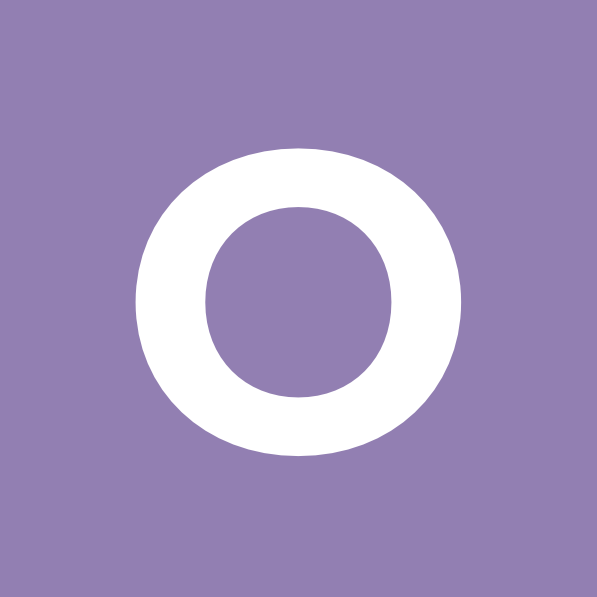 Roles & ResponsibilitiesAs C++ developer, you will part of a development team to handle technical activities to upgrade to the customization and integration module in C++ along for the new version of SUMMIT. Upgrade of the system will have a major impact in the messaging technology moving from CORBA to ActiveMQ as well. It is a rare opportunity to work on day to day with development subject matter Read more
expert in SUMMIT, be expose to grid computing and learn about both functional business domain (Financial IRD products) and specific valuable pacakge of MYSIS/FINASTRA. RequirementsMandatory:§3+ years development on C++§3+ years development on relational database like Sybase§Relevant experience in Java development§Experience in messaging technology preferable Apache ActiveMQ§Experience in orchestration technology like Control-M§Strong culture of object oriented programming§Strong knowledge in Configuration Management (SVN, packaging with C++ component,…)§Knowledge in Sybase, Unix, DB Admin, Shell scripting, PL/SQL, MQ Series, CFT and Control-MGood to have:§Java development experience§Exposire in Grid Computing (data-synapse)§Exposure to back-office system similar to SUMMIT in CIB organization§Exposure to Capital Markets applications§Knowledge in Financial IRD products IRD and Capital Market FO/BO environment§Autonomous, self motivated and excellent team player§Ability to work well under pressureOther Professional Skills and Mind-set§Excellent written and verbal communication skills for both team mates and management§Excellent communication and interpersonal skills§Strong analytical and problem solving skills§Proficient software development life cycle§Autonomy to include implicit deliverables in assignment based on best practices§Strong appetite to learn both functional and technical new domain§Appetite to participate to technical market trends and communities§Strong sense of confidentiality
Skills Roles & ResponsibilitiesAbout SalesforceSalesforce is the global leader in customer relationship management (CRM) software. We pioneered the shift to cloud computing, and today we're delivering the next generation of social, mobile and cloud technologies that help companies revolutionize the way they sell, service, market and innovate-and become customer companies. We are the fastest growing of the top 10 enterprise software companies, the World's Most Innovative Company according to Read more
Forbes and one of Fortune's 100 Best Companies to Work For. Our "more human, less corporate" culture is built around doing work that matters, winning as a team and celebrating success Aloha-style. Ready to find your #dreamjob?Database EngineerJob DetailsWe are currently looking for a Database Engineer in Infrastructure Engineering for our global team in Singapore. The Infrastructure Engineering team is a fast-paced, dynamic, global team delivering and supporting technology infrastructure to meet the substantial growth needs of the business and is essential to deployment of all new equipment and upgrades to hardware and software. In this role, you will collaborate with other Systems, Network, Database and Storage Engineers in delivering innovative solutions in an agile, dynamic environment. Key to this position will be a focus on operational excellence and automation in a secure, high-performance, highly available (99.999%) and fully resilient infrastructure across multiple data centers.ResponsibilitiesResponsible for Production operational day-to-day activities including backup, monitoring and DB performance, DB releases, patching and maintenances which are sometimes scheduled during weekends or after-office hrs.Configure and maintain Oracle Clusters environments (RAC) and Replication environments (Data Guard).Design, build, automate and deploy highly available, robust, resilient and secure database solutions.Design and scale out services in our multi-tenant infrastructure.Works in conjunction with multiple teams to make sure that the infrastructure and the applications that depend on it work harmoniously together.Document all operational processes and procedures to optimize support and management of deployed systems - demonstrate proficiency in establishing repeatable processes.Adopt, embrace and promote agile practices.Perform Design/Code reviews.Strive for quality - Develop test strategies, build automation framework, write unit and functional tests to build solid test coverage.Contribute towards new and ongoing Technology projects in areas of Scalability, Performance and High Availability and Automation.Collaborate with Architects, performance engineers and system administrators on database and system optimizations.Investigate production issues and perform root cause analysis.On call rotation for production support. RequirementsJob RequirementsDegree in Computer Science or equivalent industry experience.At least 8 years' experience as an Oracle DBA with software development experience.Development skills in UNIX shell, Perl, Python (preferred) or Java.Strong knowledge of SQL and PL/SQL.Experience supporting business-critical production database systems.Experience in following areas:DB installation, configuration, upgrade, maintenance, patching and security.Oracle Real Application Clusters (RAC), Oracle Data Guard, ASM.RMAN backups and restores.Supporting critical production databases.Experience in implementing automated tools.Good communication and documentation skills.Ability to learn quickly and deliver high quality code in a fast-paced, agile team environment.Ability to work effectively within a team environment and to work proactively.Desired SkillsExperience or Knowledge in Docker, Puppet, Jenkins Frameworks.Experience or Knowledge in Postgres and/or MongoDBKnowledge of Exadata architecture and administration.Oracle Enterprise Manager Grid Control.Database performance analysis and tuning skills at the application and physical layers.Software engineering - source control, continuous integration, test-driven development.Experience in writing unit and functional tests to build solid test coverage.Agile development experience.
Skills

Roles & ResponsibilitiesVery good understanding of Operational & Dimensional data model and providing recommendations, as appropriate Expert in devising ETL strategies Ability to take the requirements and convert into Design and disseminate the same to team Analyze requirements, perform impact analysis, design modules, build and unit test the code Hands on experience in writing complex Database queries, Procedures, Functions Excellent problem solving and analytical skills; including trouble shooting Read more
skills Excellent communications skills, both written and verbal Perform Unit Testing, SIT and necessary coordination Motivate team members & Inspire team to follow quality and processesRequirementsExperience in working with Informatica Power Center, Oracle PL/SQL (Stored Procedures, triggers, indexes), UNIX (shell scripts), DWH processes and concepts, performance tuning techniques, etc
Skills Roles & ResponsibilitiesOur Company:Founded in 2014, Keyteo Consulting is a company specialized in organization and information system management in financial and banking environments that work with its clients as they outsource their projects in innovation, as well as research and development. Our purpose is to improve the innovation, competitiveness and performances of our clients. We contribute to all the key steps in our clients' project lifecycles, from an Read more
analysis of the needs through implementation and industrialization. Keyteo Consulting offers strategic, operational and technological solutions intended to accompany clients as they carry out their projects, by providing complete expertise. Keyteo Consulting is strongly dedicated to sustain the strong growth of companies specializing in key sectors such as banking/finance and others.RequirementsScope & Responsibilities:- Participate in the implementation of Actimize Market Price Manipulation (MPR) and Insider Dealing (IND) model ETS packages on AIS4.17 and RCM v5.9: - Primary need to Configure and setup ETS 5.7.x packages - Develop PL/SQL store procedure to process the data - Perform Unit and Integration and non-regression testing - Prepare Design Specification, Technical Specification - Prepare the data requirement and mapping document - Design and Configure RCM and AIS - Provide UAT support - Provide deployment support to production team - Deploy and install ETS packages in Dev, SIT and UAT env - Prepare support handover documentation. - Analyze data and logs to resolve application issues - Analyze business requirements to contribute to application designTechnical Skills requirements:i Expert in the following Actimize modules: - ETS 5.7.x on AIS 4.17 and 4.6 - RCM 5.9 - Market Price Manipulation – MPR, Insider Dealing – IND, Wash Trade – WSH, Ficticious Orders – MFI, Insider List trading - ILT ii. Expert in Oracle PL/SQL iii. Basic Knowledge in Linux/UNIX Shall Scripting
Skills Roles & ResponsibilitiesParticipate in requirements analysisCollaborate with internal teams to produce software design & architectureWrite clean, scalable code using .Net programming languageTest & deploy applications & systemsRevise, update, refactor & debug codeDevelop documentation throughout the software development life cycle (SDLC)Other duties as assigned RequirementsExperience in Software Development experience (design, coding, testing & debugging)2 years of web development experience in C# * ASP.Net2 years of eperience writing PL/SQL or Read more
Skills

Roles & Responsibilities1) Strong in writing complex SQL queries, PL/SQL stored procedures, events and triggers etc.., 2) Able to fine tune the existing SQLs /Stored procedures 3) Able to analyze and understand current database design model(s) 4) Able to resolve performance issues and suggest best practices 5) Having knowledge on Oracle.RequirementsMust have completed bachelor's Degree
Skills Roles & ResponsibilitiesResponsible on the development of budgeting and forecasting related projects/Change Requests and ensure deliverables are in good quality.Develop functionalities to cater business requirements using Hyperion Planning solutions.Develop Unix Shell script to execute Essbase/Planning functions or to manipulate data.Design and build dependency on Control-M jobsSupport UAT cycle, troubleshoot the issues and provide bug fixesParticipate in user requirements gathering and able to provide impact analysis and efforts estimationResponsible Read more
to raise remedy ticket for required changes in controlled environmentsResponsible to migrate deliverables objects using Aldon migration tools. RequirementsDegree in Computer Science or related fields with minimum 3 years developer experience working with Hyperion PlanningFamiliar with various Essbase technologies such as ASO, BSO, partitioning, etc.Proficient in writing Essbase Calculation script, MaxL, Load rule and report script.Proficient in writing Unix shell script. Awk and sed will be a plus.Familiar with budgeting and forecasting business processes and SDLC cyclePrior experience to OBIEE, DRM, HFM, PL/SQL
Skills