Sign in or register for a JobTech account.
Jobs that require

possess driving licence

skill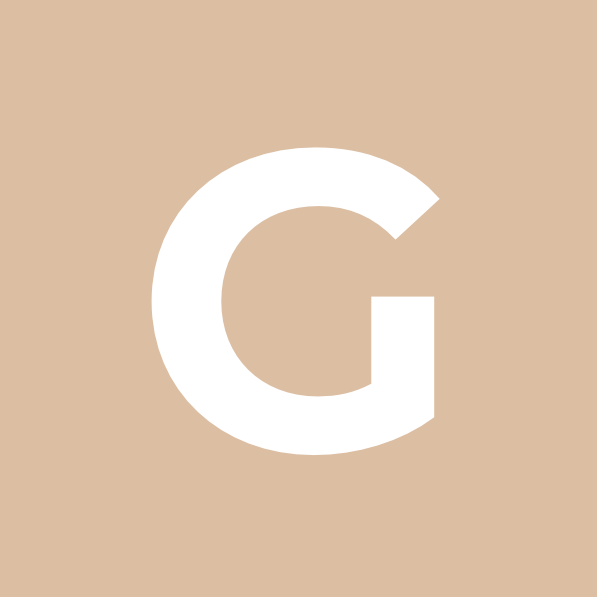 Subject to management's approval, you are able to drive vehicle home after work. Gross pay can be up to $2,000; based on work commitmentResponsibilities:Drive company car / mini bus / van Ferry passengersRequirements:Has a valid Class 3 Singapore driving license with good driving records Possess Vocational Driving License (VDL) will be an added advantage Minimum 1 year of driving experience Familiar with Singapore routes Willing to work on Read more
extended hours and weekends Working Area-Tuas
Skills Responsible for facilities management of renovation works, M&E services, security access and external contractor/vendor management for IHQ office and all retail stores.Perform multiple repair and maintenance tasks throughout the day, which could include, carpentry work; electrical; plumbing; painting; HVAC; flooring and general facility repairs Handle minor renovations/maintenance and liaise with contractors/vendors on rectification works Troubleshoot power switches and light sets and carry out pest control treatment Perform scheduled Read more
preventive maintenanceHandle minor rectifications works that can be rectified internally Responsible for all project work in relation to new and existing stores ensuring that such work are completed within the approved budget and on schedule by approved vendors / contractors Work closely with Operations to ensure proper VM coordination for all in-store advertising and promotions throughout the year Attend day to day work orders maintenance of the properties and maintain proper maintenance checklist Report on maintenance issues and critical incidences to manager Ensure the maintenance of a SAFE and HEALTHY working environment in the retail outlets in compliance with Mall landlord and Government legislation's Any other duties / tasks as assigned related to your roleRequirementMinimum NITEC in Electrician Engineering At least 2 years of working experience in Electrical /Mechanical Engineering Must have expertise in Sanitary / Plumbing and Carpentry / LocksmithPossess of Class 3 Car driving licence will be an added advantage Must be able to communicate in English and Mandarin Able to multi task and work within tight deadlines Positive attitude: a 'can do' approach, good work ethic and willingness to learn High initiative, independent and ability to thrive in a fast-paced and dynamic environment. A hands-on person that is proactive, driven and resourcefulInterested applicant, kindly send your updated resume to [Click Here to Email Your Resume]
Skills

Roles & ResponsibilitiesResponsibilities  Responsible for chemical waste collection from clients' premises.  Assist in pumping and loading/unloading work.Requirements Possess Class 4/5 driving license (Good record)  With prime mover / vacuum truck / flatbed experience preferred. 5½ day work week  Trip Allowance scheme
Skills
Responsibilities:-Engage and respond to RFQs Explore and solicit new / potential clients to market Company's services Build and enhance relationships with customers Provide pre and post-sales technical advice Analyze customer's requirements in co-operation with engineering team and provide solutions Meet sales targets and performance objectives To prepare and submit sales Quotation / Technical Offer and follow up with customerRequirements:Diploma in Mechanical Engineering or equivalent qualifications Minimum 2 years Read more
of sales experience in the repair and maintenance services with the refinery / petrochemical and oil & gas industries Good verbal and written communication skills Managing & interpreting customer requirements and critical to quality Abe to work independently Own car and possess valid driving licenseTo apply, please email your detailed CV in MS Word format to:- THE HR MANAGER 156A Gul Circle, Singapore 629614 [Click Here to Email Your Resume] with the following details inside your CV for faster processing:Reasons for leaving for each past and current employment Salary drawn for each past and current employment Expected salary Earliest availability dateYour interest will be treated in strict confidence.
Skills
ResponsibilitiesTo increase and have an excellence network of distribution of all Yeos products within assigned areas Ensure good stock rotation Check on date of expiry of products, damage and replacement of goods Update customers of all YHS promotional activities Display point of sales materialsPlan and make effective route call Build excellent working partnership with customersRequirementsPossess Driving licence and with own Vehicle Minimum GCE 'O' LevelFMCG experience in general Read more
trade / eating place would have an added advantage Proven good sales track records Honest and hardworkingInterested applicants are invited to send your updated resume in MS Word format via Apply Now. We regret that only shortlisted applicants will be notified.
Skills

Roles & ResponsibilitiesTo plan, execute and finalize order according to customer's needs and requirements. Includes acquiring resources and coordinating the efforts of team members and third-party contractors (if any) to fulfil order according to plan and oversee service / support quality throughout the entire rental period while maintaining a good business relationship with all Customers*company doing rental of machinery like generator , air compressor , boomlift , scissorlift Read more
, forkliftRequirementsAdditional Requirements : Diploma holder in mechanical or electrical. 5 to 10 years working experience in machinery trade. Possess a valid Singapore Driving License (minimum Class 3).*company doing rental of machinery like generator , air compressor , boomlift , scissorlift , forklift
Skills Roles & ResponsibilitiesDrive Authority's Vehicles to and/ or from destinations as stated in the daily schedules .Operate the Vehicles in a safe and effective manner by observing road safety and comply with relevant regulations, policies and procedures.RequirementsPossess valid Class 4 driving licence to drive in Singapore with clean driving records and no records on suspension and revocation of driving licence.Preferably with at least 1 years of experienceGood verbal, Read more
listening skills and able to read and write in English.Responsible, proactive, alert and customer-oriented.Good time management skills.Have good knowledge on the routes in Singapore.Adept in handling changes and emergencies.
Skills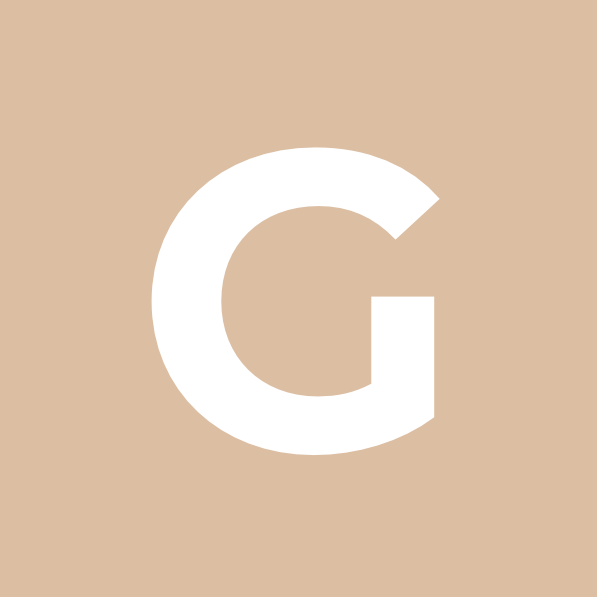 MINIMUM THREE YEARS EXPERIENCE WITH SINGAPORE CLASS THREE DRIVING LICENCE, GOOD ATTITUDE AND HARD WORKING , MUST WORK LONG WORKING HOURS , MUST COORDINATE WITH CHINESE CLIENTS.
Skills

We are an expanding local SME providing state-of-the-artinspection services, novel online monitoring systems employingInternet of Things technologiesand predictive maintenance instrument sales in the Asia Pacific region.We require a dynamic sales person with passion in Condition Monitoring and learning new things to help promoteour products and services in the region and beyond. REQUIREMENTSMin Diploma in Electrical / Degree in Electrical, Mechatronics and Material Science. 2-3 yrs ofdirect industrial sales Read more
pref.in the area of maintenance or measuring and testing instruments and material sales incorporating nanotechnology. Fluent in English,Mandarin or Malay Ability in identifying & generating new business opportunities within targeted industries. Proven track record of selling value-added solutions, services & in depth understanding of sales techniques in closing deals. Excellent negotiation, networking and good oral and written communication skills Promote and sell company's range of services and product to the oil & gas, petrochemical, chemical & marine industry, construction etc.,. Locate & develop specific sales opportunities and plans specific sales approaches Proactively explore business opportunities and expand market share in targeted countries Work closely with customers' engineers in application of our products Attend to sales' enquiries and generate sales quotations Results and achievement oriented Must be willing to travel as and when required Possess valid driving license with vehicle To achieve set sales targetA competitive remuneration comprising a basic salary and commission will be offered to the successful candidate. Base of operation would be In Singapore Interested candidate, please email your detailed resume to: [Click Here to Email Your Resume]
Skills Summary The Account Manager will be responsible for the assigned industry segments and key customer accounts. The role will focus on understanding the customers' requirements, and collaborate with internal team members and external partners to devise strategy and solution proposals to meet customers' requirements. This role will also require the candidate to grow the pipeline and sales in the assigned industry segments and customer accounts, maximizing the potential Read more
and ensuring coverage to drive sales results and customers' satisfaction. The candidate has to be both commercially and technically capable to follow through effective bid proposals and conducting of technical knowledge exchange presentations (when deem necessary). This role requires the candidate to work closely with Solution team if the scope is very extensive in order to come out for cost-effective turnkey solution. The candidate is expected to work out costing and quotations independently for product sales, Facility Management business. Responsibilities Mainly focus on sales strategy planning and business development to meet or exceed given Annual Sales target. Support technical queries from external (e.g. end users, consultants, and partners) Work closely with Solution team in articulating technology and product positioning to both business and technical users in the form of presentation or bid proposal and clarifications. Work with Solution team in solution design and produce guide specifications support to consultants, integrators, and customers. Respond to functional and technical elements of RFIs/RFPs including conducting of cost and solution analysis to ensure competitiveness of bid response. Develop opportunities from assigned industries and customer segments Act as single point of contact to the assigned customers account and manage the customers' requirements and feedbacks to ensure satisfactory level Coordinate with solution team and project team to deliver project in timely, satisfactorily and quality manner and ensuring project delivery is delivered in compliance with contractual and regulatory requirements Resolve issues in a manner that is consistent with the company mission, values, and project objectives. Identify customer's needs and sales opportunities from the leads received, and to help future growth through value-added engineering. Develop and maintain close relationship with customers. Bi-weekly update of Sales CRM, sales gap and forecast report.Requirements Degree/Diploma in Mechanical or Electrical Engineering or equivalent. Minimum 5 years Sales experience in Data Centre / Engineering & Building Services Industry Self-driven with initiative Proven and strong interpersonal skills to communicate well with customers, colleagues and vendors Proven record of meeting sales quota Proficient in Microsoft Office, Microsoft Visio, and Project Read architectural, structural, mechanical and electrical blueprints and have a solid understanding of building services such as electrical, fire, and mechanical system. Understanding of enterprise infrastructure control systems and network communications technology – Internet, Intranet, VPN, TCP/IP, Ethernet, etc. will be a plus. Driving license and have own vehicle.
Skills